Today's architecture is largely gravitating towards sustainability. It's all about creating energy-efficient and environmentally-friendly buildings, reducing the waste of materials, and optimizing development space. What allows architects to follow this trend is the evolution of 3D technologies, such as BIM, or building information modeling, 3D visualization, 3D printing, and VR, or virtual reality. Each of those provides for the creation of a green building 3D model that helps to develop and present sustainable design in diverse innovative ways.
Here at ArchiCGI, we are always at the forefront of learning about and implementing the newest ways of 3D architectural visualization. And in this article, we're going to tell you about the latest technologies enabling architects to develop sustainable concepts. You'll learn about the cutting-edge digital tools that can help you improve your green designs even further and present them in super-efficient ways. Now, let's get to it!
#1. BIM Helps to Achieve Sustainability Goals in Architectural Projects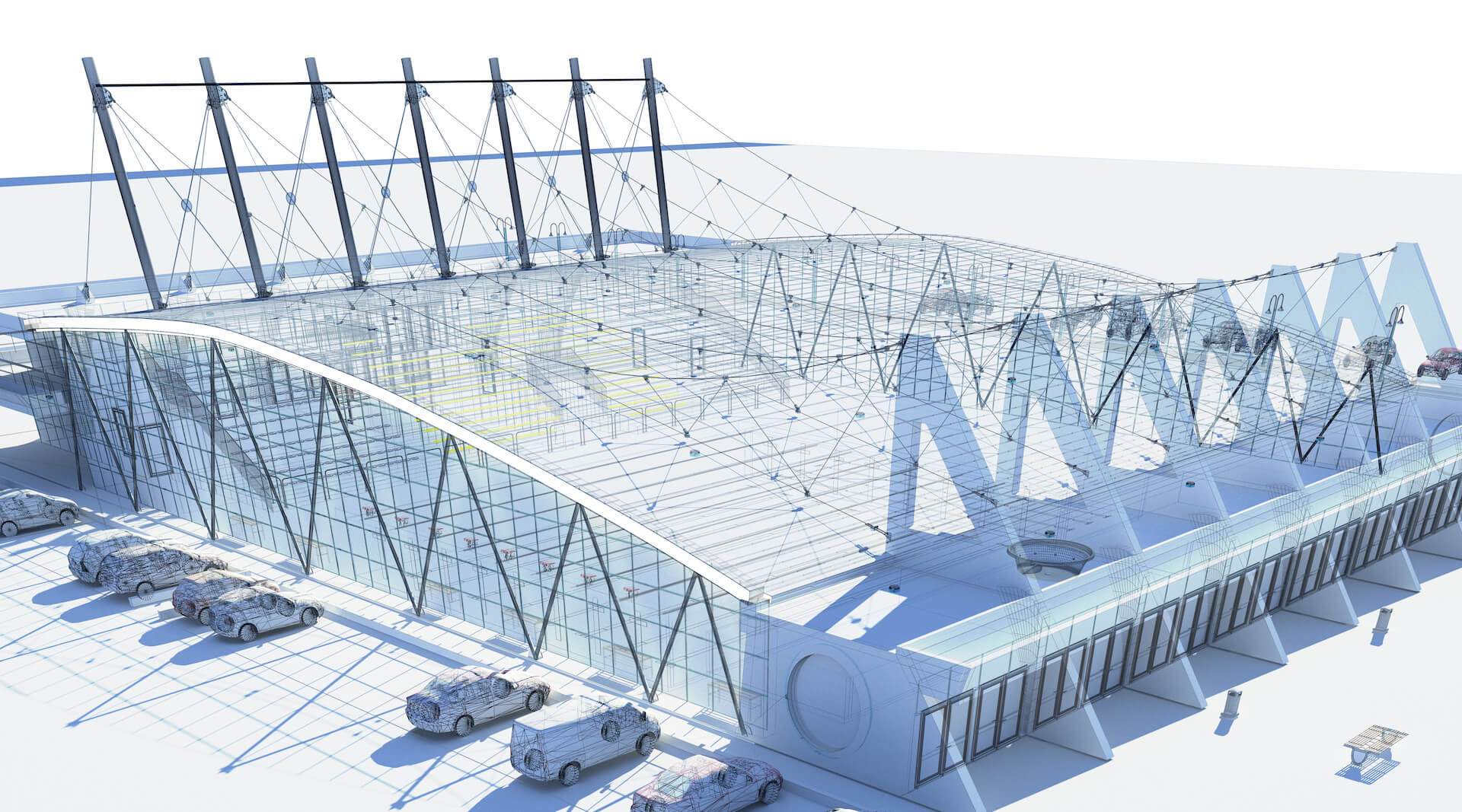 The BIM technology is irreplaceable when it comes to optimizing a green building concept. First of all, it allows you to automatically calculate the precise amount of every material needed for construction. That helps to reduce material waste to a minimum and also cuts down the project cost.
Next, top-tier BIM software, such as Revit and Dynamo, has a generative design feature. It allows you to generate the most optimal design variations based on your goals, constraints, and inputs. For instance, you might want to create a residential complex with as many apartments as possible. But at the same time, you want it to be sustainable and comfortable for living. Namely, it should have enough space for walking, an optimal amount of sun exposure, great views from the windows, etc. Plus, you'll probably want your structures to be as light as they can while still being 100% safe. With generative design, you can achieve all that without having to manually change a single thing in your green building 3D model.
Finally, BIM programs like Revit and Insight allow you to test your 3D sustainable design for energy efficiency. You can run a performance analysis of your 3D model and see what aspects of the architectural concept you can improve to make it more environmentally friendly. This way, you can not only develop a perfectly green project, but also lower the maintenance cost of the building after it's been constructed. And that's yet another valuable benefit in the eyes of your investors.
#2. BIM-Based VR Makes a Perfect Design and Presentation Tool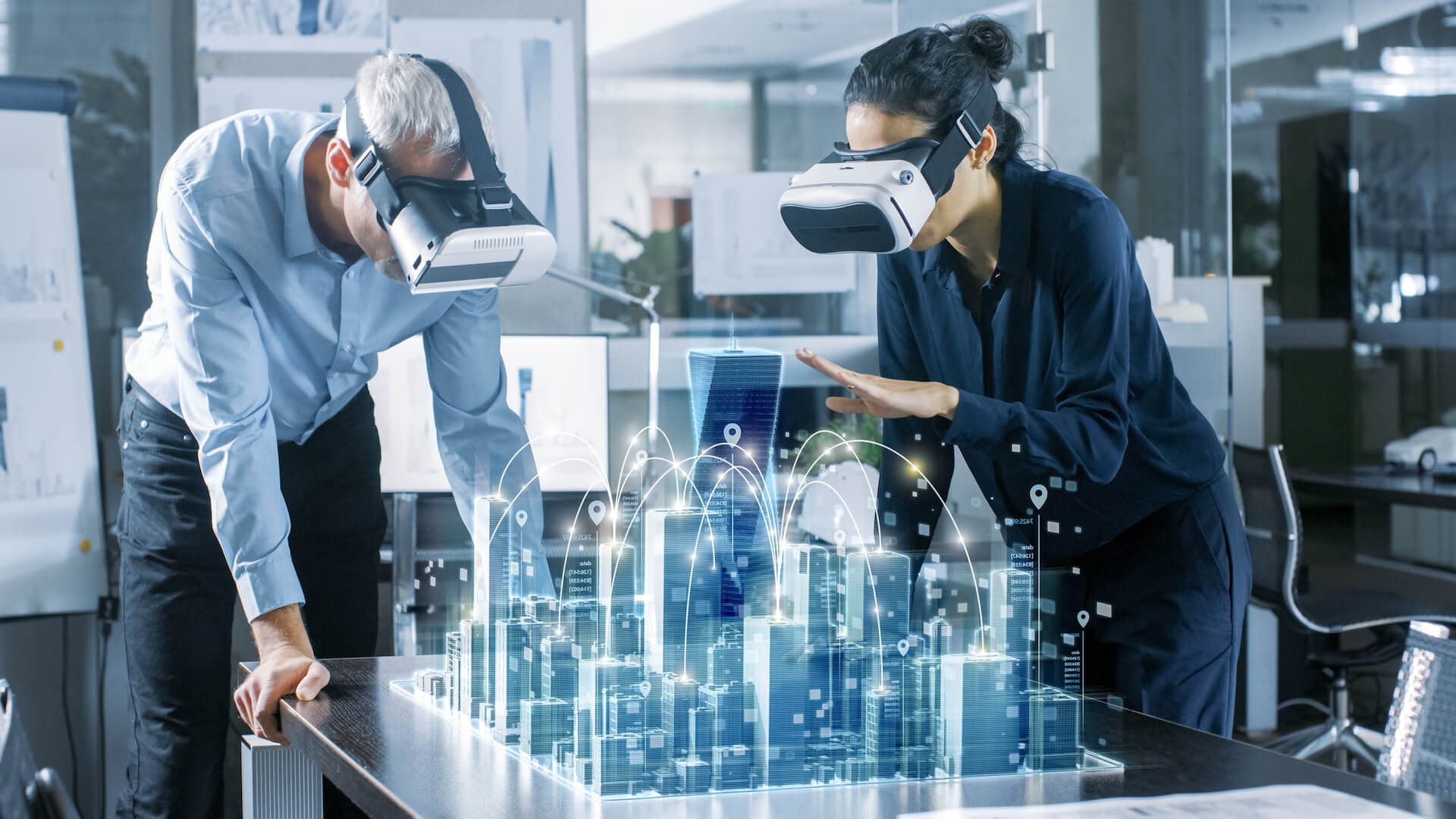 Another amazing thing about BIM models is that they can be viewed in VR. First of all, it's a great way to present projects to clients or investors. It enables them to virtually experience the future building when in reality it's still at the design phase. Then, it also allows for a more collaborative and immersive workflow with your team members. And finally, it helps you stay on the same page with field construction teams.
Here's how it works. Using such programs as Enscape or Unity Reflect, you can view and present your green building 3D model in a VR environment. Moreover, you can share the view remotely with other team members. Direct integration with your BIM software allows any of you to edit the 3D model in virtual reality in real time and see the changes instantly. This way, you can identify and fix such issues as an impractical use of space, glares, undesired shadow patterns, etc. And that too helps you make your green concept more sustainable.
#3. BIM-Based 3D Printing Allows for Prefabrication of Building Components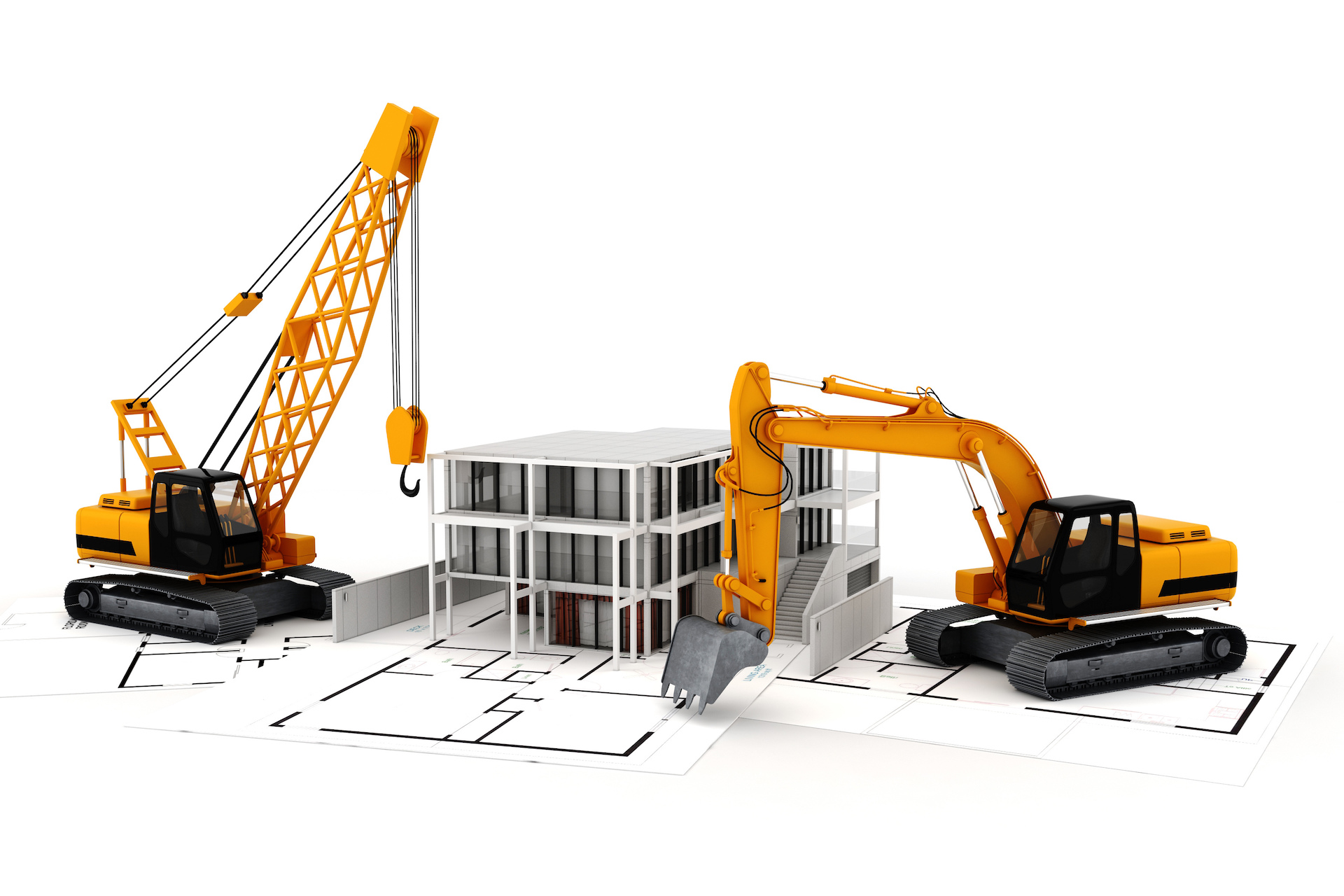 There's one more application of BIM models we're going to talk about here — 3D printing. Using a green building 3D model this way allows prefabricating 3D printed units to be quickly assembled at the site. This approach makes it possible to reduce construction waste and material transport costs, as the amount of materials required for the production of building components is precisely calculated by BIM software. Furthermore, it helps to improve building lifespans and reduce maintenance expenses.
Present your architectural project like a work of art with AI-powered CGI
Now, the use of BIM-based 3D printing doesn't benefit building developers alone. When it comes to residential projects, this way of realizing 3D sustainable design also benefits future homeowners. Because ultimately, reducing construction costs allows creating more affordable housing. That means a lot to numerous communities around the world, and many consider it to be the future of architecture.
#4. A CG Model Makes the Basis for Photorealistic Presentation of Sustainable Projects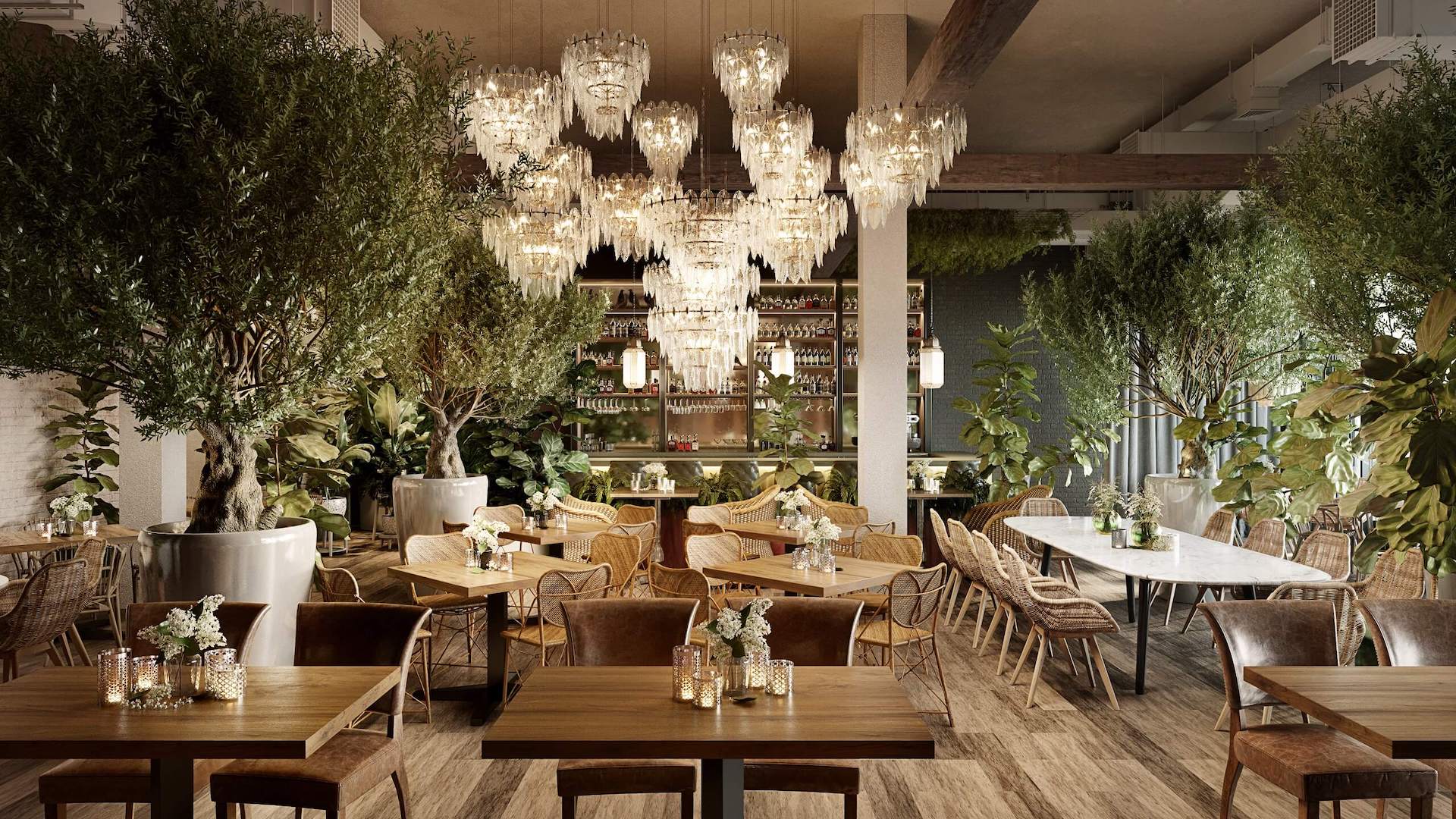 Now, what is the best way to present an innovative sustainable concept to investors? To show them photorealistic 3D renders! This way, even those with no background in architecture will be able to understand every aspect of your project.
So, how does one get such CG visuals for a presentation? Easily! All you need to do is send your green building 3D model or CAD drawings to a professional 3D visualization studio. There, the CG experts will use it as a base to create a photorealistic 3D representation of your concept. And then, they'll add a matching virtual environment with lighting and visual effects. That will make the 3D model of your green building really pop. Plus, you can have it depicted at different times of the day and in different weather conditions to give your viewers the full picture.
And most importantly, 3D renders allow you to highlight and visually explain the sustainable features of your work. For instance, you can get a bird's-eye view of a building to demonstrate mounted solar panels or a rooftop garden.
#5. Green Building CGI Allows Showing Your Innovative Designs to the Audience Worldwide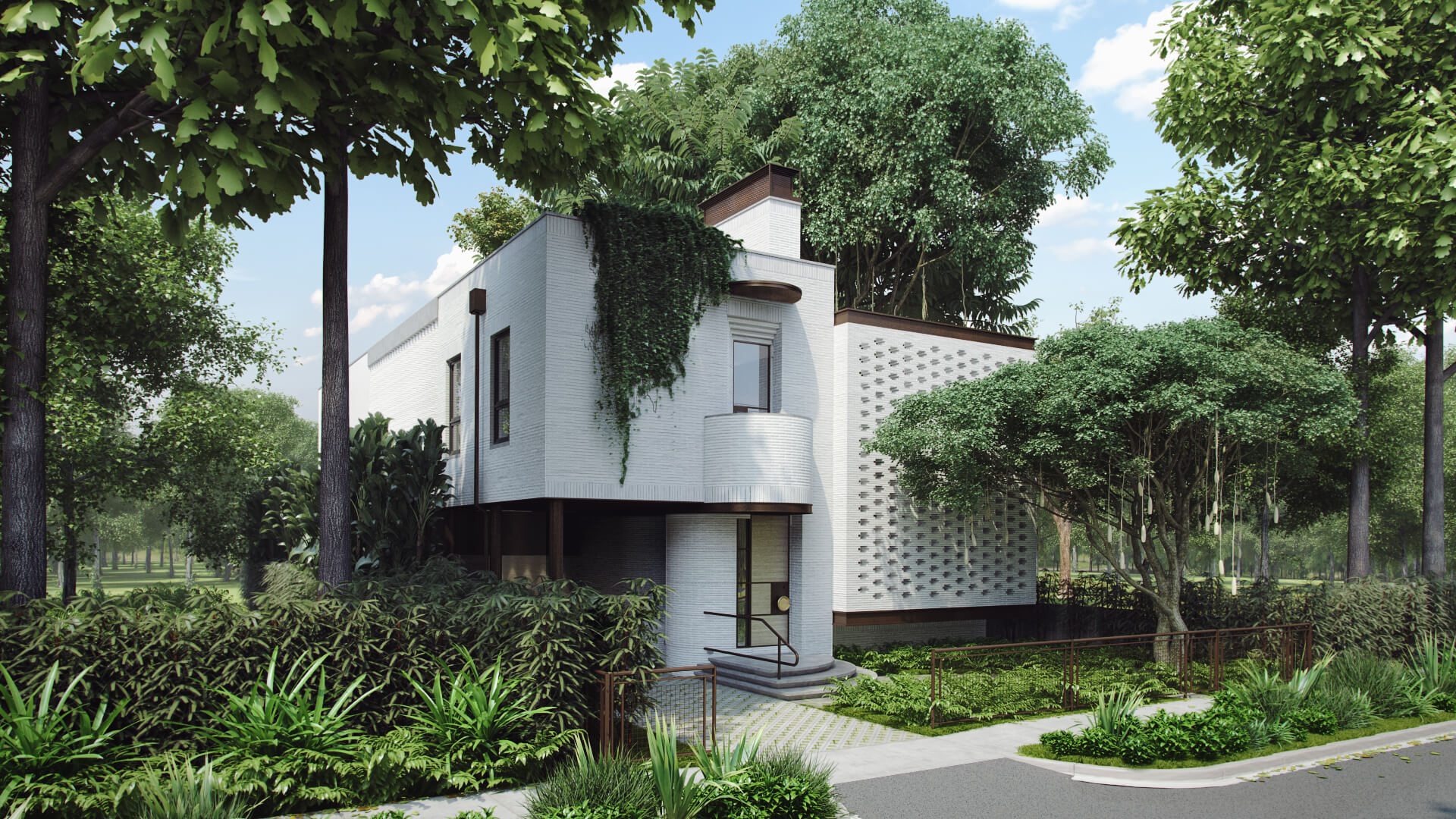 Apart from presentations to clients, you might also want to showcase your green concepts on social media, in industry-specific media outlets, at architectural events, and so on. And you can use photorealistic CGI for those purposes as well. To demonstrate a 3D sustainable design of your making, you can get either still 3D renders or a CG animation.
Showing your green concepts from the best angles and with dramatic visual effects will help you establish and grow your brand as an eco-conscious architect who implements sustainability principles in their work. As a result, you'll get a greater amount of recognition from your peers. And, most importantly, you'll get more clients interested in your amazing environmentally friendly projects.
Now you know all the advantages and opportunities you get with technologies that allow for creating a green building 3D model. Overall, they can definitely improve the process of both the development and presentation of a sustainable architectural concept. And the best thing is that 3D technologies are constantly evolving, offering you new possibilities to achieve even more spectacular results with your work.
Looking for 3D visualization services to get photorealistic CGI for presentations and promo activities? Contact us at ArchiCGI and get stunning 3D renders and CG videos for your green building projects with no effort at all!
---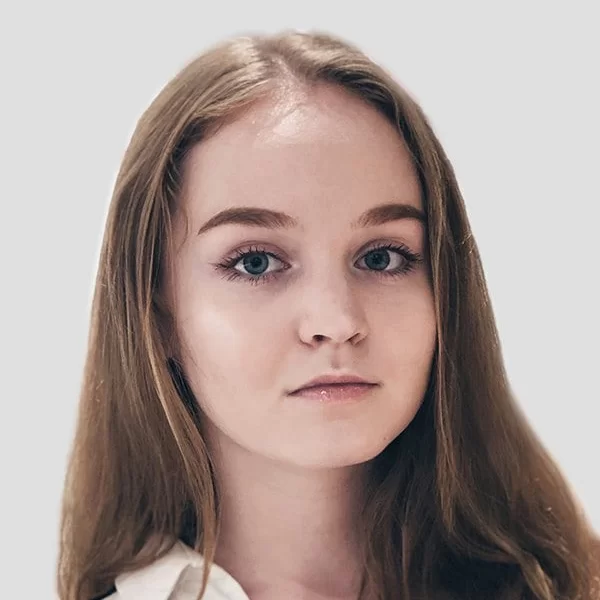 Ana Wayne
Content Writer, Copywriter
Ana is a content writer for ArchiCGI. She has a passion for design and architecture - and for talking about it. Outside of work, she is a fan of sci-fi movies and a street food connoisseur.