A comprehensive 3D technical assignment lays the basis for successful cooperation with a CGI studio. So, every architect, interior designer, and real estate professional who uses 3D visualization services usually tries to provide a brief that's as detailed as possible. But still, everyone has their own way of communicating project requirements. And at some point, the team of our architectural visualization studio realized that it would be a lot more effective to have a single template for project briefs — a standard technical assignment, or STA. Because it would make the workflow easier for both us and our clients, who won't have to guess what to include in a brief.
That's why the ArchiCGI team created a standard approach to compiling a technical assignment that works for every client. Our STA covers all the bases and allows you to get top-notch CG visuals ultra-fast. So, let's take a look at how exactly a perfect brief helps run every CGI project smoothly!
#1. Making Sure You Specify Project Timing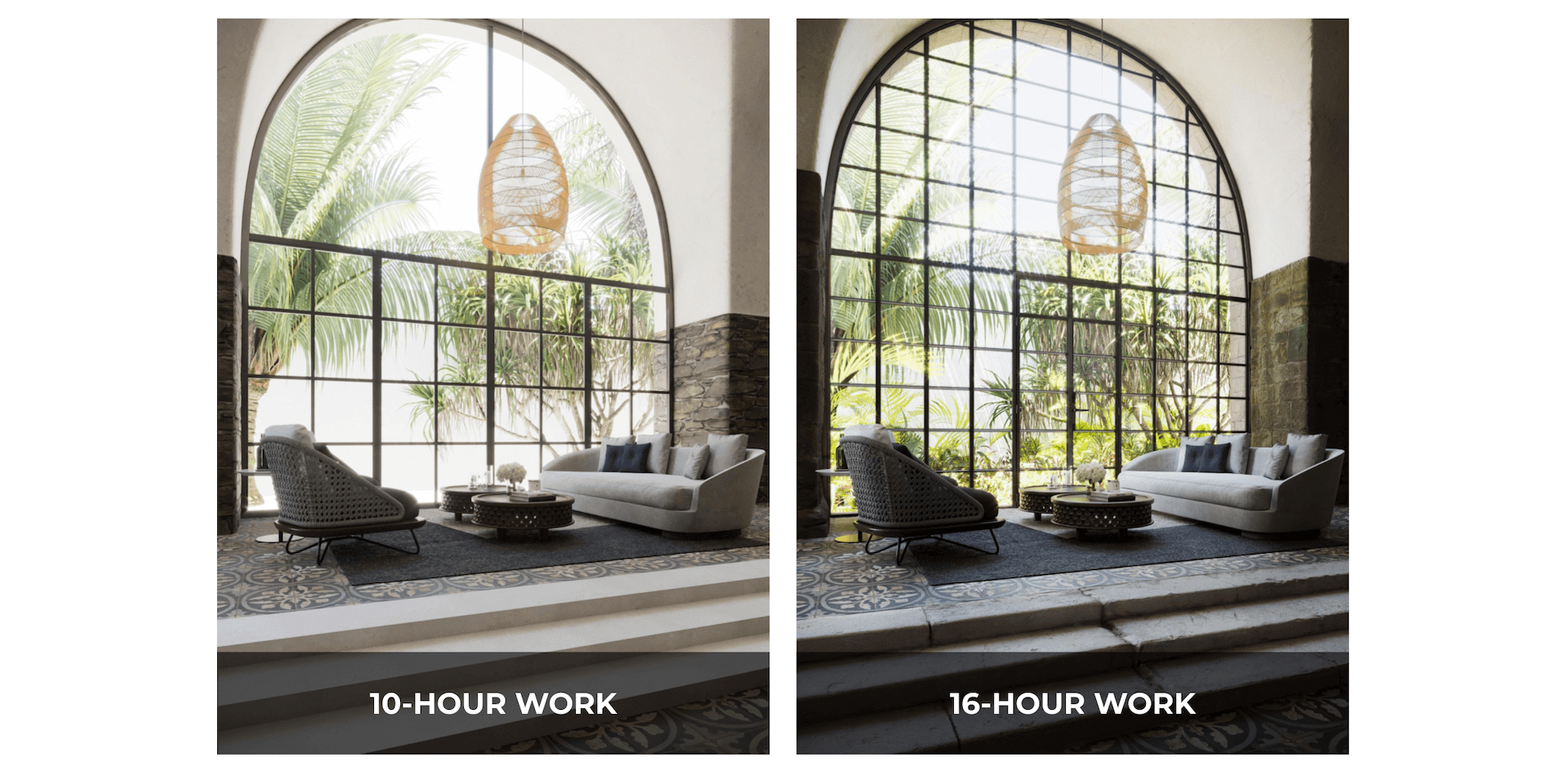 A standard 3D technical assignment must always specify the timeframe of a 3D visualization task. Because time does make a big difference when it comes to fine-tuning photorealistic CGI. Above, you can see two images based on the same technical assignment. Now, both results are of very high quality. But in the first case, the 3D artist only had 10 hours, so they mainly focused on perfecting the essentials.
While in the second case, the CG specialist had 6 more hours to work on the details, and you can definitely see that. Just look at those hyperrealistic textures! As you can see, timing really does matter. That's why you should always tell us how much time exactly we have to complete the assignment. And if you need us to work extra hard on every last detail in your CG visuals, it will be reasonable to consider an adequate amount of time for the work.
#2. Providing Options for Exterior Lighting and Atmosphere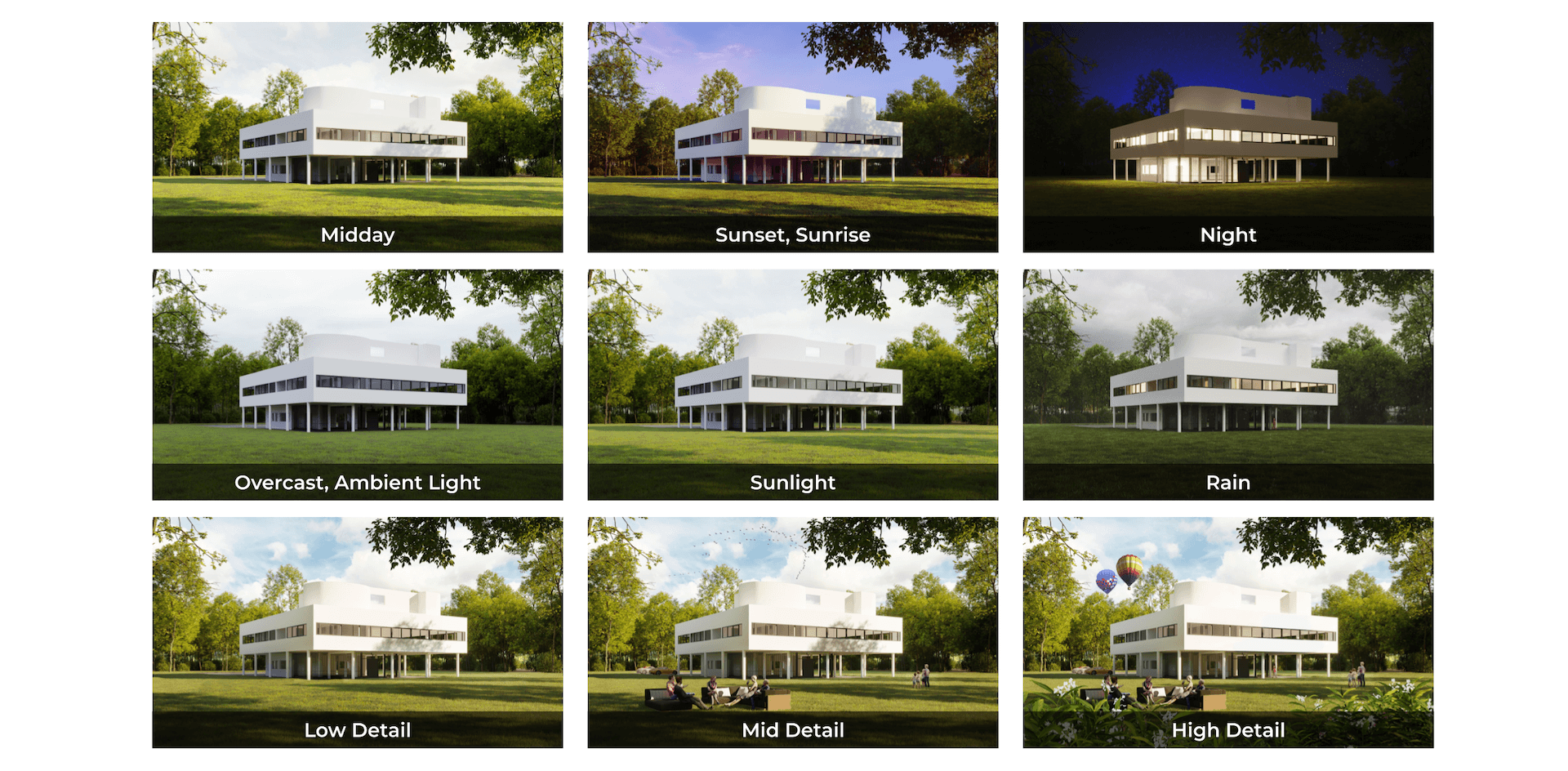 Describing the lighting and mood required for your architectural renderings in words is too difficult and time-consuming. Plus, it's hard to convey all the intricacies this way, so it's much better to use reference images. To help you communicate your vision with ease, we created sample 3D renders with several types of exterior lighting and context. The options include different times of the day, weather conditions, and the amount of mood-setting details. Using this imagery, you can just pick the kind of lighting and context you want in a couple of seconds and move on to the next part of your 3D technical assignment.
#3. Providing Options for Interior Lighting and Atmosphere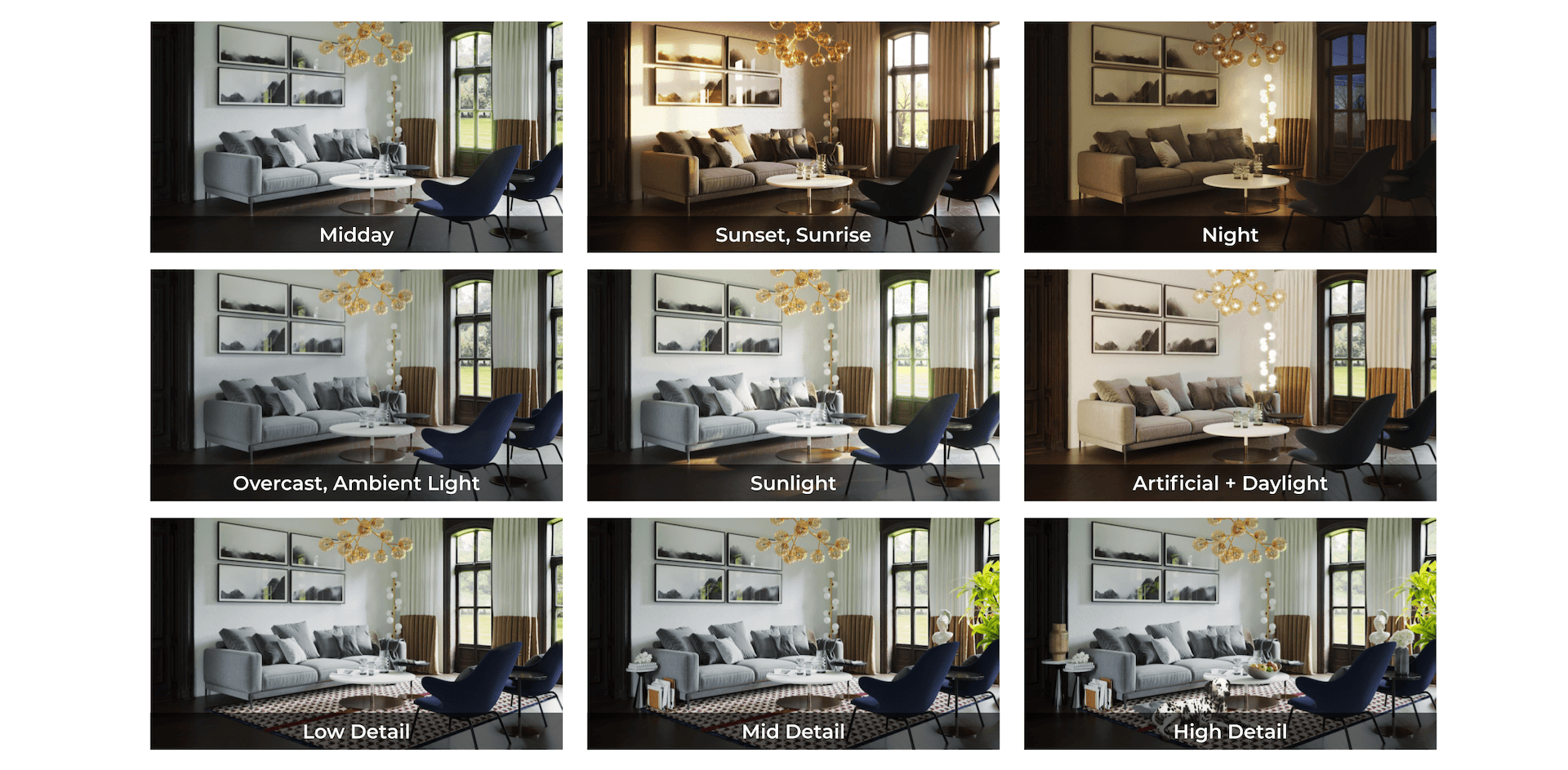 When it comes to interior illumination and ambiance, describing your ideas with text is also not the most efficient thing. To help you describe your preferences here, we designed a collection of 3D renders with different combinations of natural and artificial lighting, times of the day, and the amount of additional details. You can simply choose the option you like and we will do the rest.
#4. Giving Advice on Referencing Textures and Materials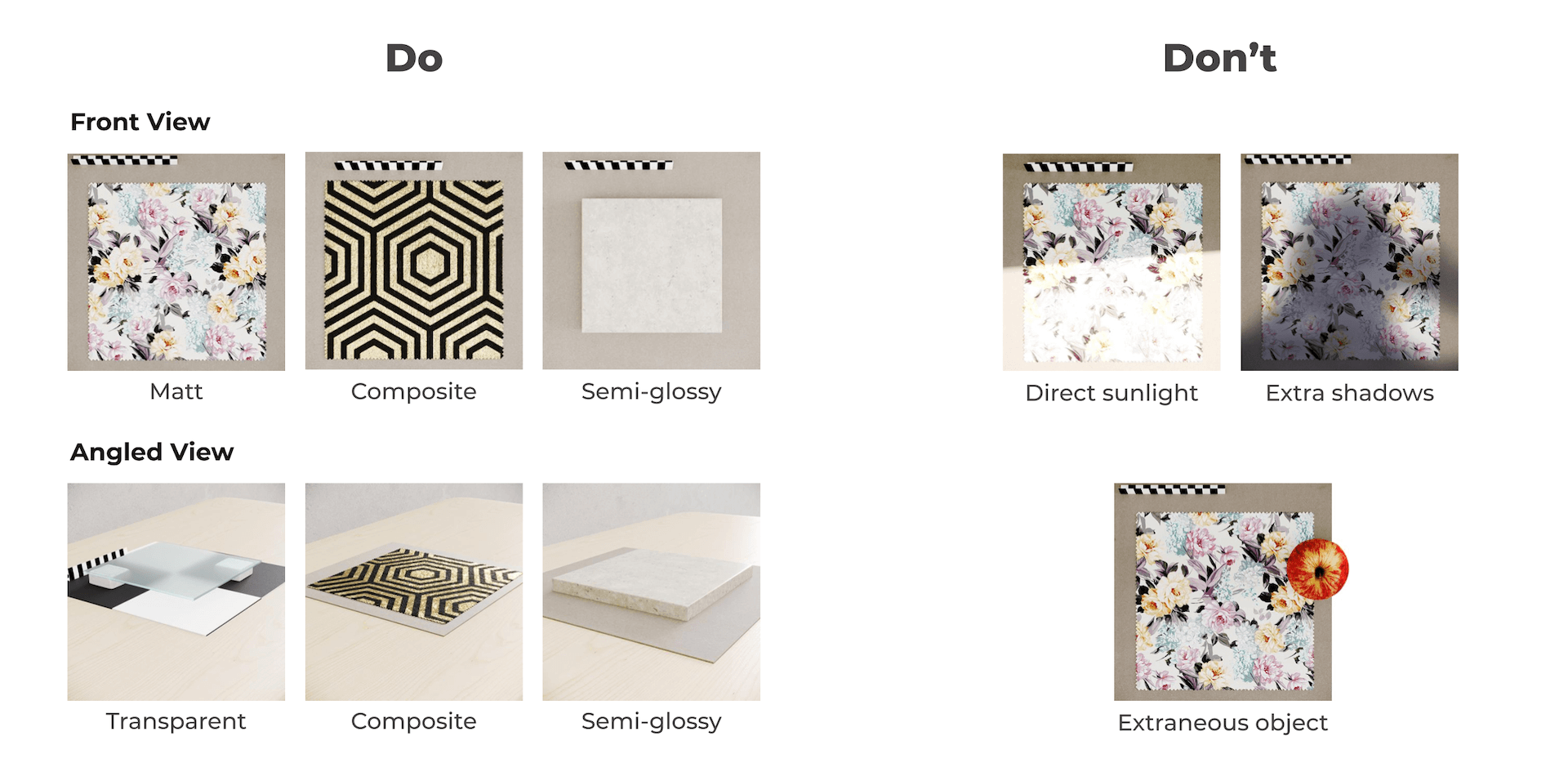 Oftentimes, our clients send us photos of materials they used in their designs so we can accurately recreate those in 3D. But they don't always know how to make their photos informative enough. So, we developed a quick guide to help you take great pictures of your materials.
Present your architectural project like a work of art with AI-powered CGI
As you can see from the illustration above, you should provide 2 types of photos in your 3D technical assignment — a front view and an angled view. The front view shows the exact color and pattern of a material without any distortions. And the angled view shows the material's properties — whether it's glossy or matte, smooth or rough, etc. With those references, we can make all the materials in your CG visuals look extremely photorealistic.
#5. Listing all Types of Drawings and 3D Models You Should Provide
Drawings are one of the essential references in 3D architectural visualization projects. In your technical assignment, you should provide floor plans, elevations, and lighting schemes. Then, we'll appreciate it if you send us site plans for exterior rendering and furniture layouts for interior rendering.
Also, you might have some ready 3D models of furniture and other items you used in your design. In that case, you should submit them too, even if they are not high-quality. We can always remodel such 3D objects and optimize them for photorealistic visualization. It's much faster and considerably less expensive than modeling items from scratch. So, don't hesitate to send us any 3D models you might have.
#6. Guiding on Giving Visual References Correctly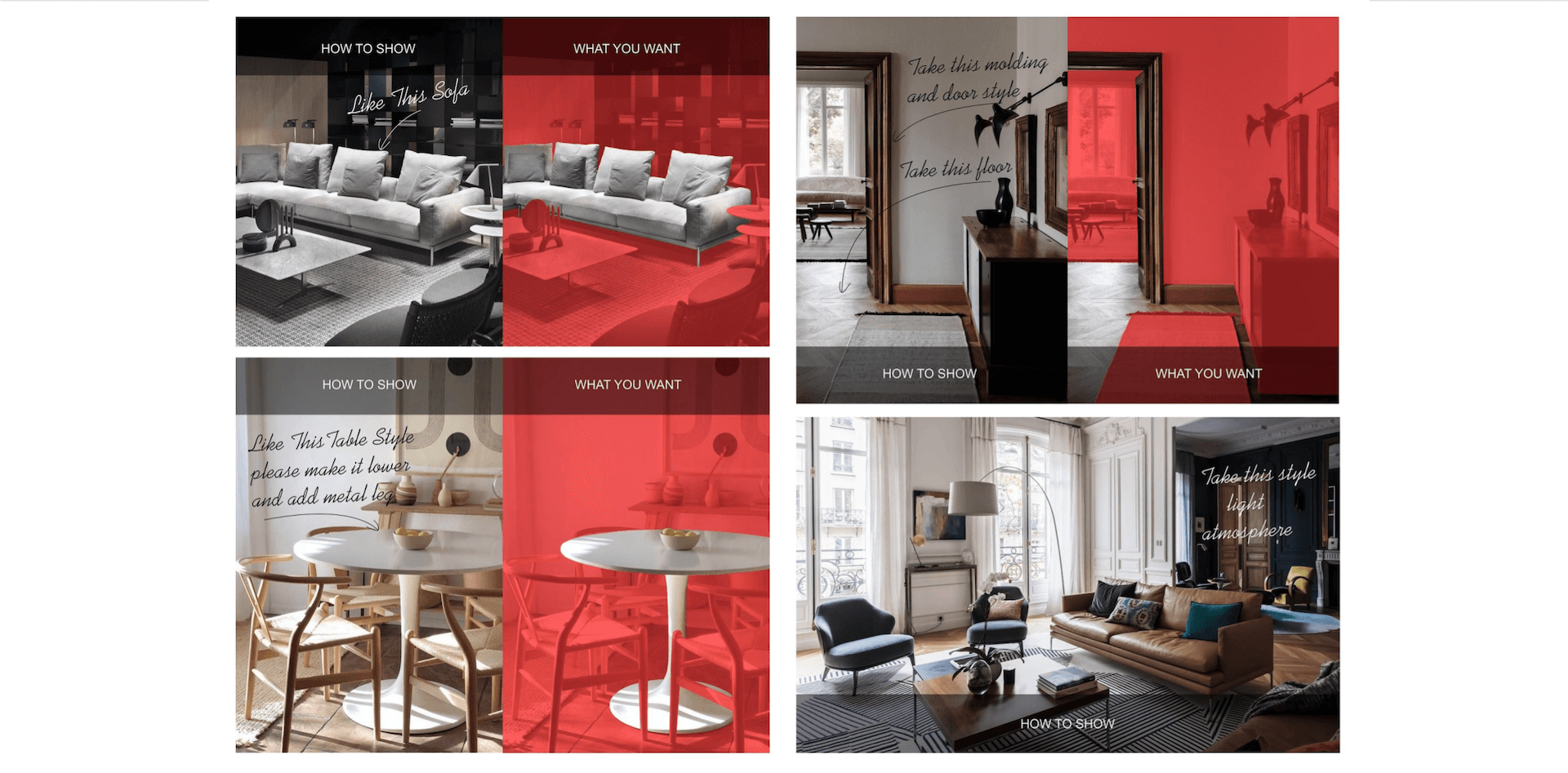 The next important point of our standard 3D technical assignment are images that show us what you like in terms of style, atmosphere, composition, and particular items. The key here is to specify what exactly you want us to pay attention to in each image. For instance, if you're sending us a picture of an interior with a table you like, you should specify that we only need to use the design of the table as a reference but not the other details in the image. This way, we won't have to ask you any extra questions and will deliver perfect results without any delays.
#7. Switching to Agile Workflow Where Needed
There can be cases when you don't have all the information for a full STA at the beginning of your 3D rendering project. And it's totally fine. In this case, we use an agile workflow model, where we break the process down into separate steps. You can see those in the images above. It's a great solution for the situation when you're still working on your concept. Because you don't have to wait until your design is finalized to have it visualized in 3D. Plus, you might even spot opportunities for improvement as soon as you receive intermediate results.
Want to learn how much your project costs? See how we evaluate 3D rendering projects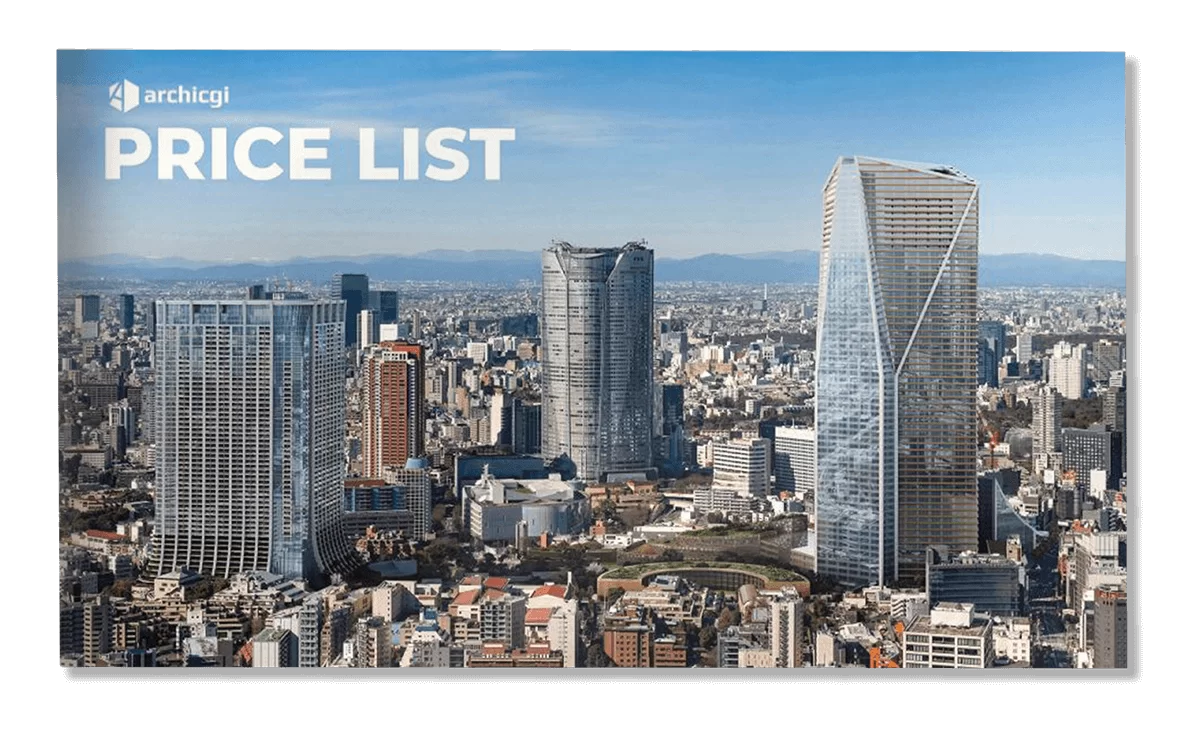 #8. Providing Brief Templates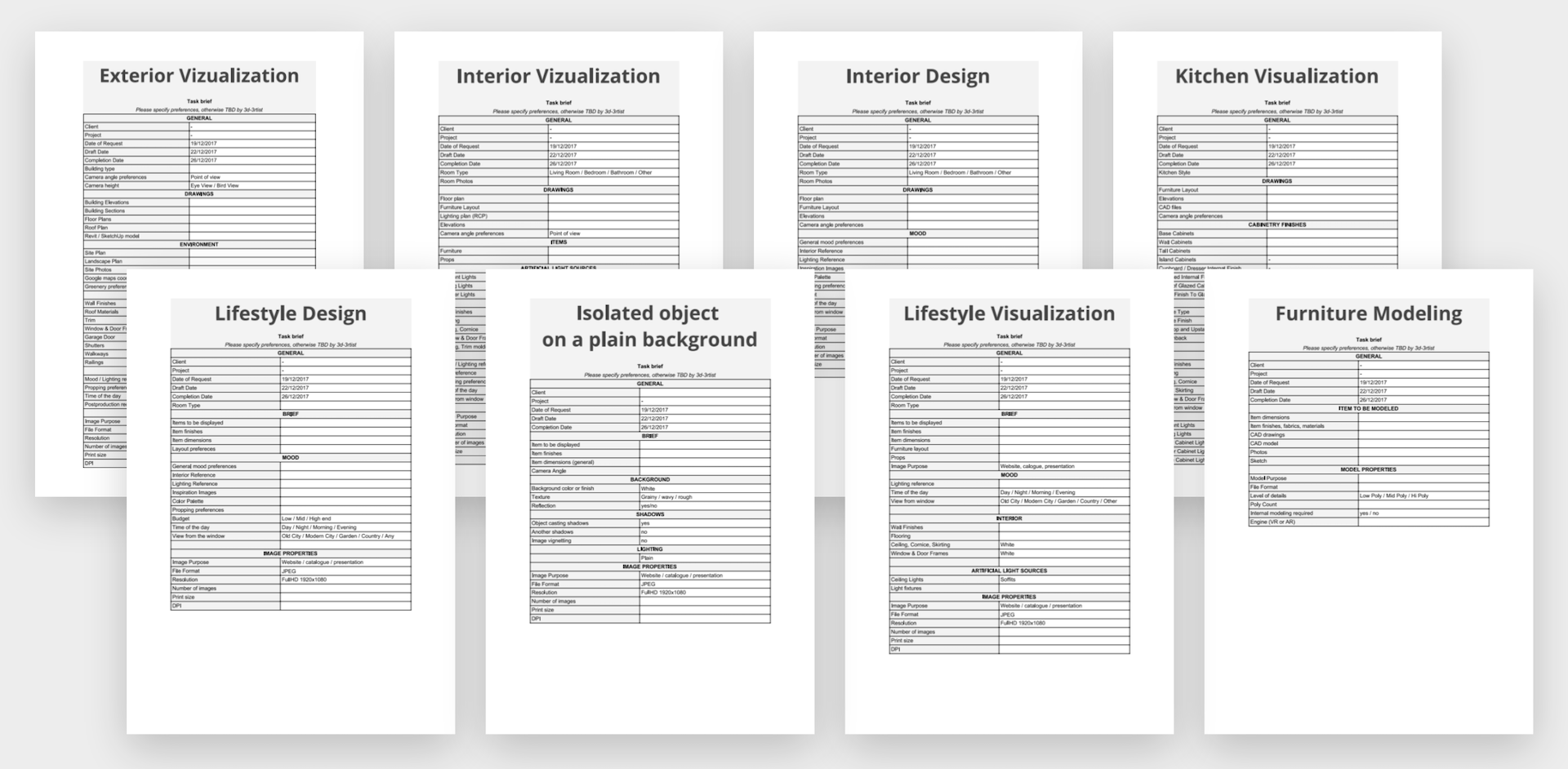 Since we provide many different types of 3D rendering services, we created 3D technical assignment templates for each of them. Those templates are PDF files that list all the information and references we need for a particular kind of project, like exterior or interior visualization. They serve as a checklist for you so that you don't miss anything when compiling your brief.
#9. Remembering Your Critical Requirements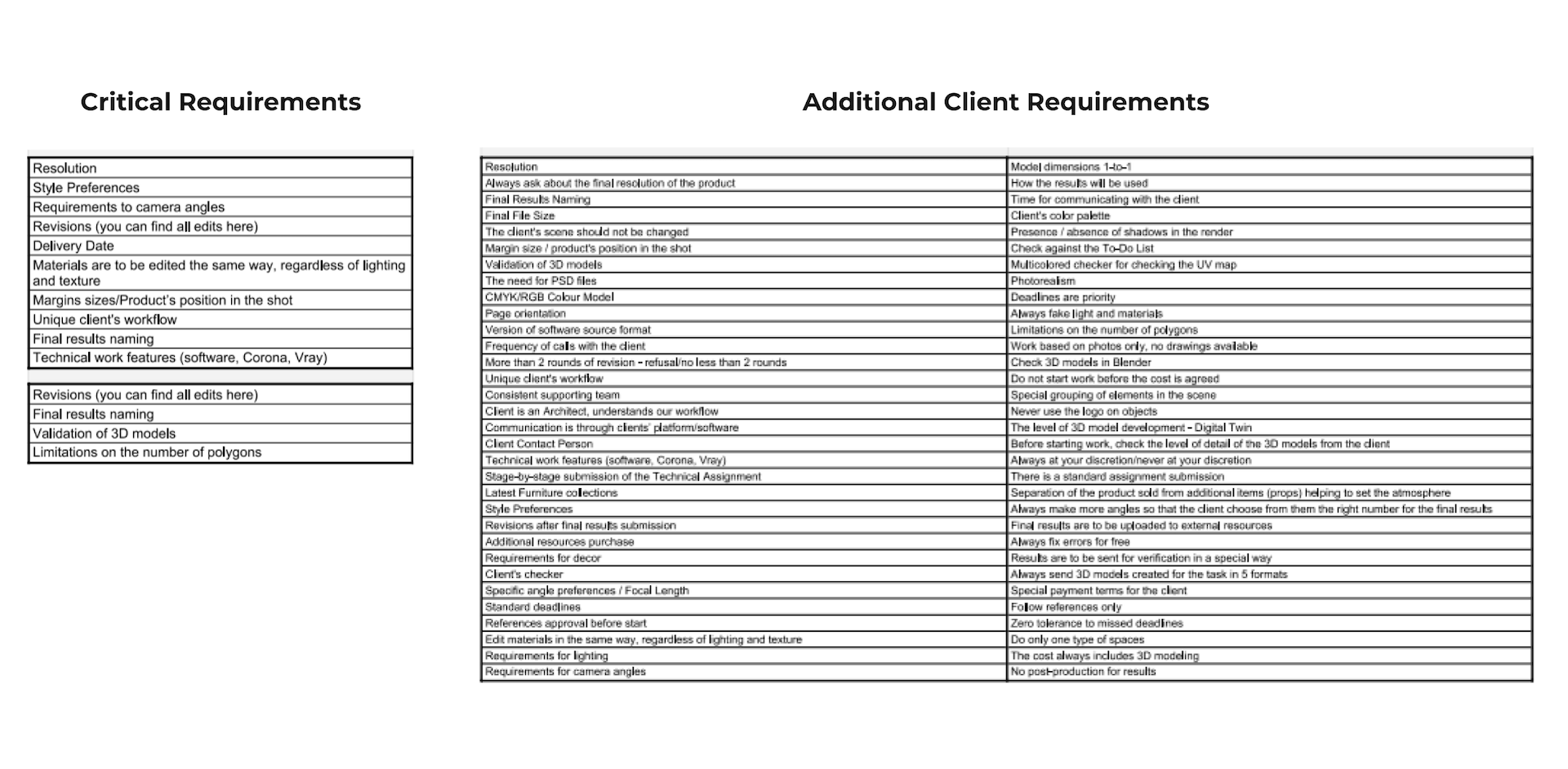 We have a lot of long-term clients whose requirements stay the same throughout all of their projects. That's why we decided to add a "Critical Requirements" section to every client's profile. It can specify typical preferences on image resolution, camera angles, the way of working with textures and materials, the number of revision rounds included in the price, preferred software, guidelines for naming final results, etc. Also, there is an option of always working with the same team of 3D artists to limit necessary explanations even further. This way, one will be spending minimum time and effort on briefs and revisions.
Now you know what an ideal 3D technical assignment looks like. We've tested and perfected our STA format over the years, and we can say for sure that it really helps our clients get their top-quality CGI super fast. Plus, it's incredibly easy for them to manage their assignments this way.
Looking for professional 3D rendering services? Contact us at ArchiCGI and get mind-blowingly photorealistic 3D visuals quickly and effortlessly!
---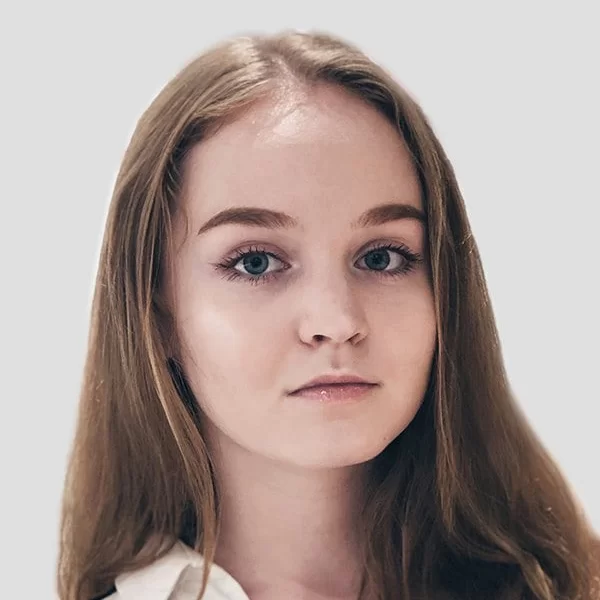 Ana Wayne
Content Writer, Copywriter
Ana is a content writer for ArchiCGI. She has a passion for design and architecture - and for talking about it. Outside of work, she is a fan of sci-fi movies and a street food connoisseur.