Interior design events of this year look very promising, with Europe and US at the helm of cultural life. International-grade festivals will provide an insight into current trends as well as being creatively entertaining. This is a great opportunity for architects and designers to exchange ideas and learn something new. And while you are preparing for exhibitions, it would be a good idea to contact an architectural rendering company – you'll get the best possible materials for all kinds of festivals! So, without further ado, we present you top 10 hottest interior design events of spring – autumn 2018.
Top 10 Interior Design Events of 2018
#1. Design March

Date : 15th – 18th March 2018
Place : Reykjavik, Iceland
Each spring, Reykjavik's famous festival turns the seemingly remote island into a Northern capital of creativity, a window to Scandinavian ideas. It showcases the best of local exterior and interior design scene as well as some renowned global names.
#2. Salone Del Mobile / Milan Design Week

Date : 17th – 22nd April 2018
Place : Milan, Italy
This is one of the largest design events of its kind in the world, boasting more than 2000 exhibitions from all over the world, including International Furnishing Accessories Exhibition, EuroCucina (International Biennial Kitchen Exhibition), FTK (Technology for the Kitchen) and International Bathroom Exhibition. Started in 1961, this international trade fair shows no signs of losing popularity. In fact, estimates show that 300,000 visitors will be attending this year alone!
#3. SIDIM Design Show

Date: 26th – 28th April 2018
Place : Montreal, Canada
SIDIM is one of the largest gatherings of exterior and interior design professionals in North America. During its 30th iteration, about 300 exhibitors from all across the globe to showcase advancements in their spheres of competence. Don't miss this opportunity to attend Design Rendez-vous Cocktail, the most important yearly creative networking activity of Montreal.
#4. New York Design

Date : 11th – 23rd May 2018
Place : New York, USA
This year's city-wide New York Design aims to provide various design panels free for anyone to enjoy. NYD encourages commercial opportunities, promotes new ideas and increases appreciation of exterior and interior design by all people, creative or not. With this spectre of target audience, you will surely make some valuable contacts!
#5. London Festival of Architecture

Date : 1st-30th June 2018
Place : London, UK
Once a small local Clerkenwell event, London Festival of Architecture is an annual, month-long, city-wide celebration of interior design experimentation. It attracts thousands of visitors, hosting panels from major cultural and academic institutions. LFA offers guidance for designers of various expertise – it would be a shame to miss out on such enlightening opportunity provided by major pioneers.
#6. San Francisco Design Week

Date : 7th – 15th June 2018
Place : San Francisco, CA, USA
From Silicon Valley to the main city hub, San Francisco Design week provides a unique regional-flavored creative experience. Household products, commercial interior design ideas, tech and gadgets – this melting pot of innovation will suit anyone's needs. The most exciting part is that this event has several CG contests – a good opportunity to shine for 3D artists specialising in photorealistic architectural rendering!
#7. NeoCon (http://neocon.com/)

Date : 11th – 13th June 2018
Place : Chicago, IL, USA
NeoCon is one of the largest interior design events in North America since 1969. It prides itself on presenting latest commercial interiors innovations, next-generation tech and exhibits from various industries. On top of that, it offers a range of seminars from over 100 most influential experts. This event is your chance to experience the cutting edge of modern creativity.
#8. New Designers

Date : Part 1 27th – 30th June | Part 2 4th – 7th July 2018
Place : Business Design Centre, London
New Designers has been championing the work of young creators for 33 years now. It attracts nearly 20,000 people annually. First half of this event is focused on textiles, fashion, jewellery, precious metalwork, ceramics, glass and contemporary crafts. Second half is dedicated to furniture, interior design and digital art. You'll surely find something to your liking.
#9. Paris Design Week

Date : 8th – 16th September 2018
Place : Paris, France
When it comes to interior design events, how could we miss out on France? If you're looking for the best European creative festivals, Parisian Design Week grants a unique opportunity to experience Parisian promenades, cocktails and exhibitions. A wonderful kick-start of autumn season.
#10. World Architecture Festival

Date : TBA
Place : Berlin, Germany
Berlin's World Architecture Festival is a three-day event for architects and interior design professionals. It features industry-leading projects from newcomers and previous winners – WAF awards are recognised worldwide. And sponsors like Grohe and Miele provide great opportunities for useful contacts. This is your choice if you're up for a dose of architectural excellence.These were the upcoming interior design events of this year. Want to participate in any of them? In this case, you'll need the best promotional materials possible. Photorealistic CGI is your go-to choice – start using high-quality digital visualizations with our professional 3D rendering services!
Get your project estimated in just 1 hour - fill out this brief!
---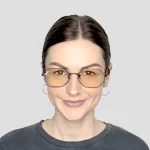 Nataly Cher
Senior Social Media & Email Marketer
Nataly's ambitious nature and creativity play a key role in her ability to create engaging content and highly successful targeted campaigns. Outside of the office, Nataly indulges her love of photography and plays with her joyful Jack Russel terrier, Mario.