Many architects use CGI to present their designs to clients, market their services, or maintain a social media presence. Still, they are not always aware of all the possibilities 3D visualization offers. For example, they may not know what effects are used to make 3D renders atmospheric and full of life. As a result, architects might be unsure which 3D storytelling techniques could provide their CG images with that very ambiance they have in mind. Because of that, they sometimes struggle to explain their vision to a 3D visualization team.
Sure, the skilled 3D artists at our architectural rendering company are always ready to fine-tune the CG imagery until the desired result is achieved. However, it can be done especially easily and quickly if architects name their favorite techniques for creating the right vibe in CGI.
So, we prepared this article to share with you 7 tricks CG professionals use to fill 3D renderings with character and story. Now, ready to learn the secrets and steal some ideas for your next 3D visualization projects? Then read on!
#1. Contrasting Details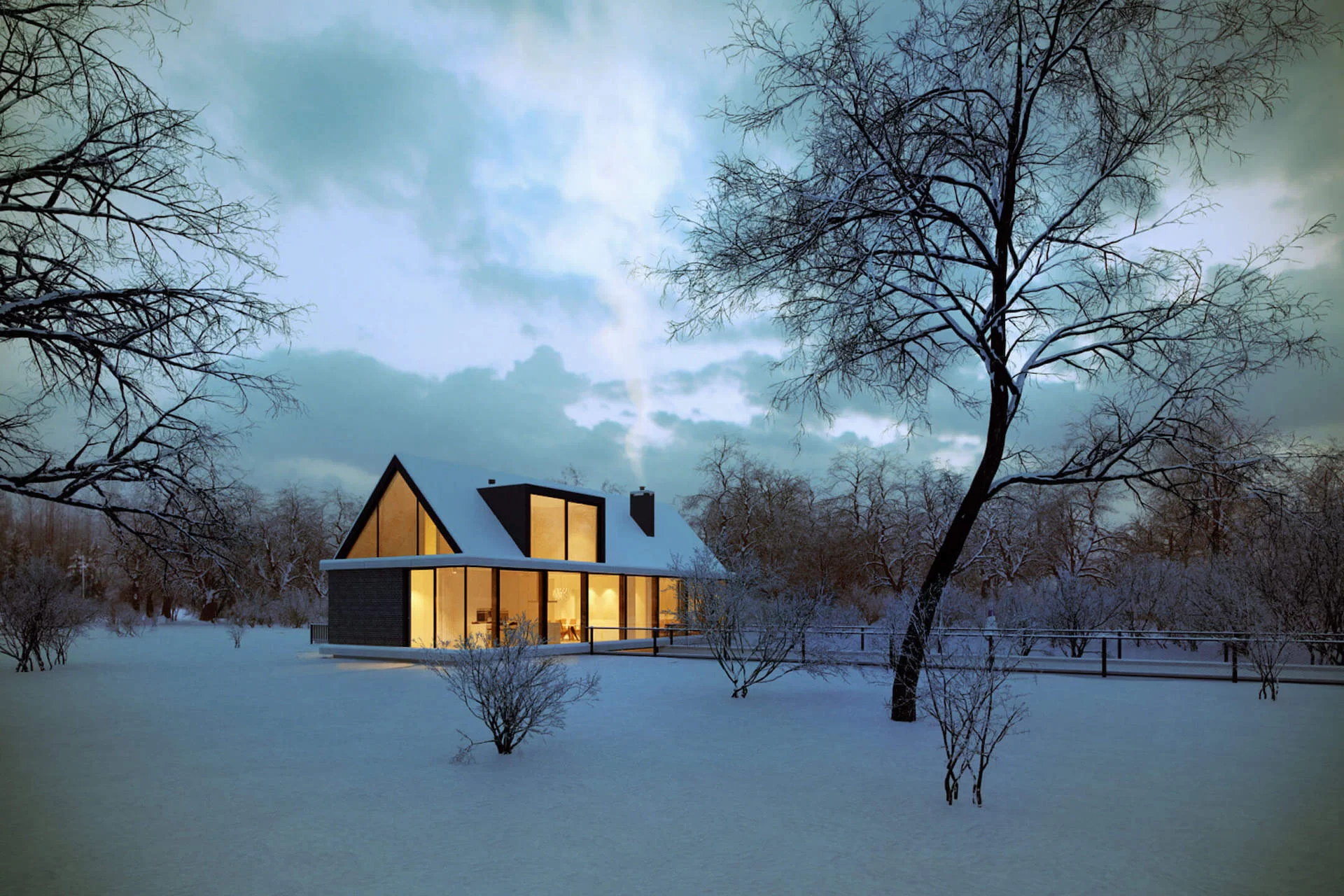 The contrast between different elements of a scene captures the attention of a viewer right away. One of the main tricks 3D artists use to achieve that is combining warm and cold tones. For instance, most of the 3D rendering above is done in a cold, blueish palette, except for the warm yellow light inside the house. That lays the basis for 3D storytelling, allowing the viewer to vividly picture what it's like to be inside that cozy dwelling when it's freezing outside. And that, in turn, creates an emotional connection to the idea of living in that place. Which is what every architect wants to achieve with a project presentation.
#2. Motion Blur Effect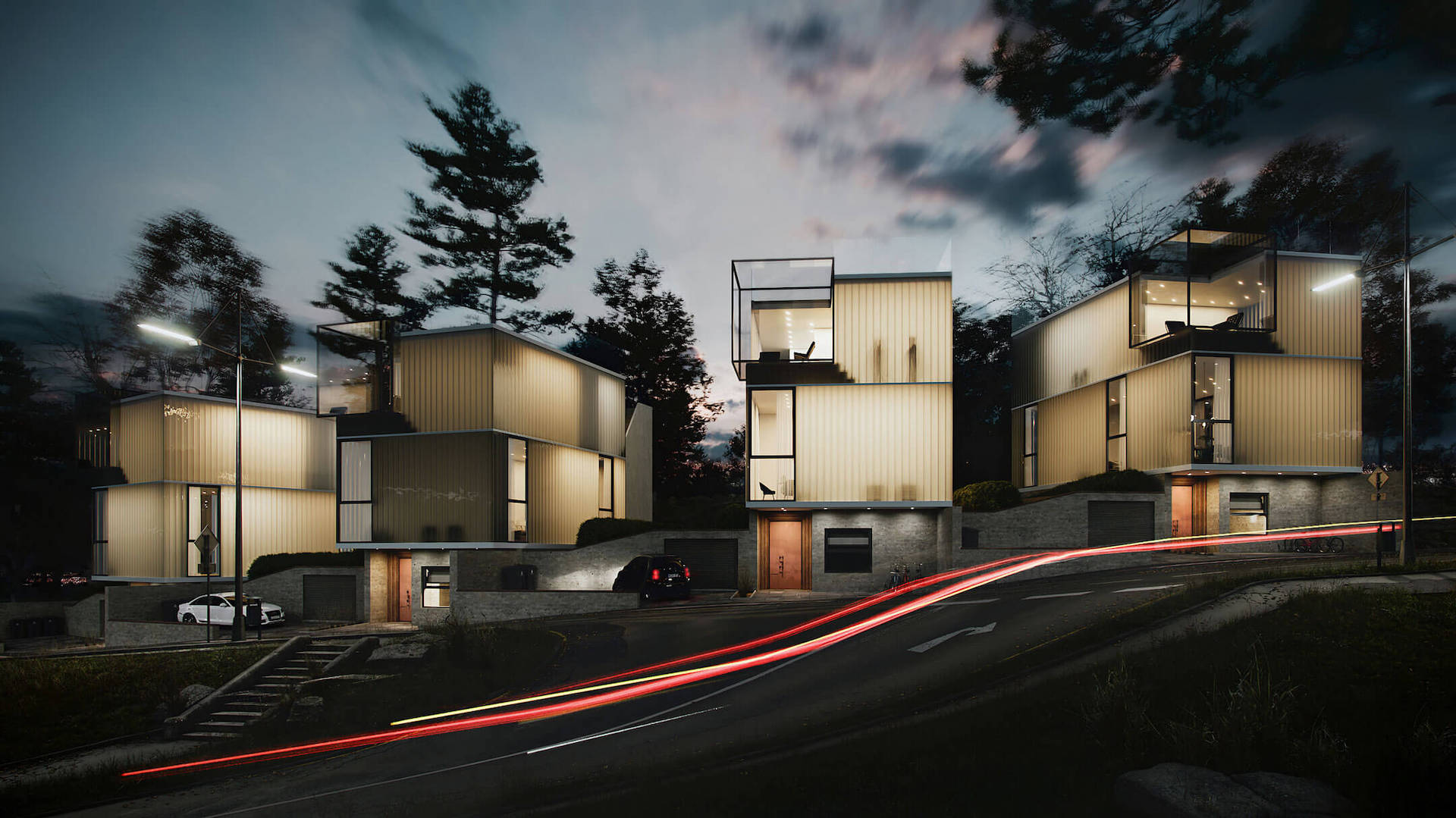 Another building block of successful storytelling in the art of CGI is the use of motion blur. It's when some objects in a scene are blurred in a way that imitates motion. Also, in a nighttime setting, this effect is used to simulate capturing moving car lights with long exposure. Overall, motion blur adds a dynamic feel to 3D renders, making them more visually interesting.
#3. Atmospheric Lighting Effects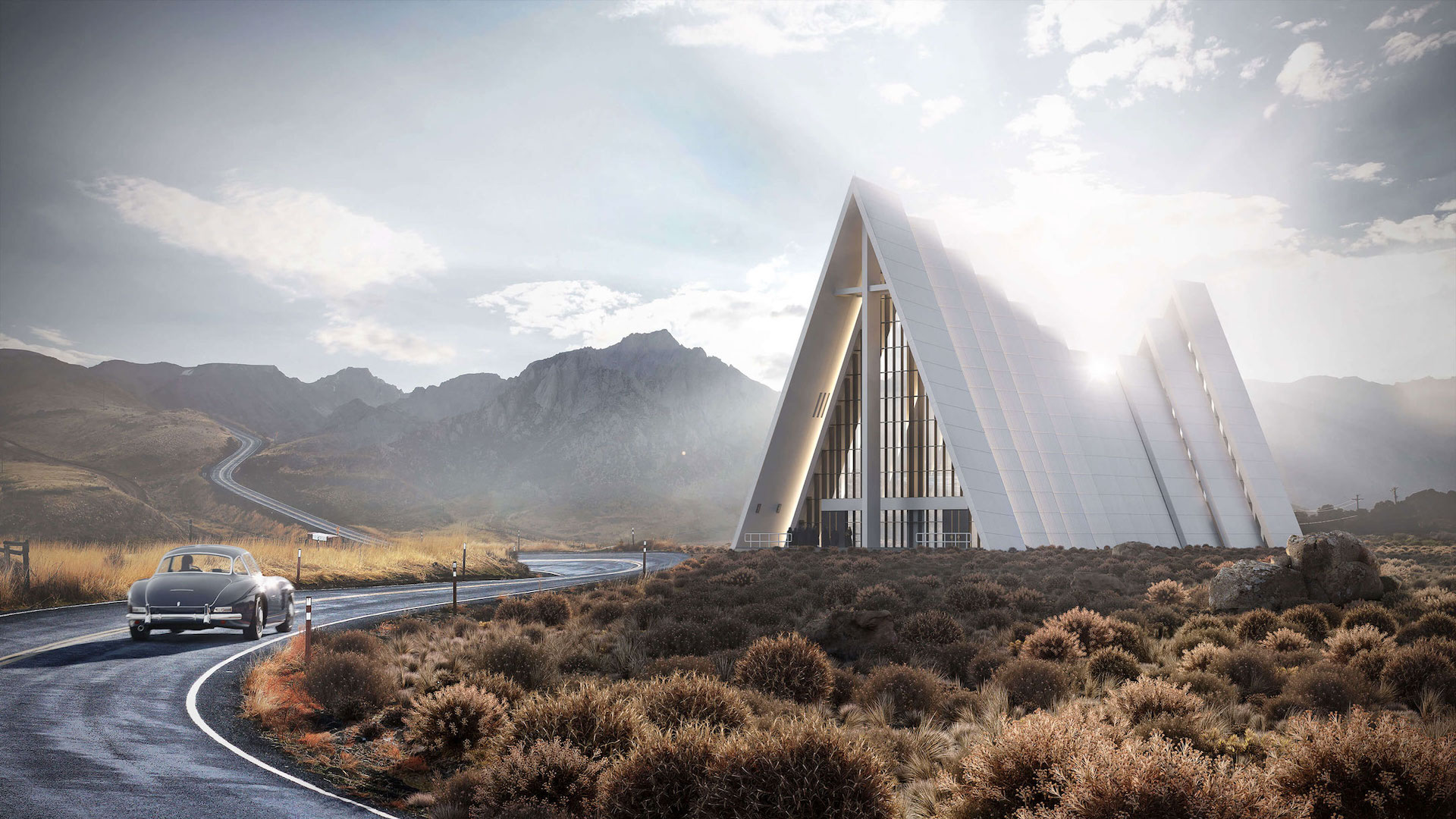 There's a great variety of lighting effects 3D artists use to achieve compelling 3D storytelling in their images. In the CG render above, for instance, you can see "God rays". They add to the ethereal ambiance of the scene and create a truly divine presentation of that marvelous church design. Also, there can be such effects as "bloom" and "glare". "Bloom" creates fringes of light extending from the edges of bright areas in an image. And "glare" produces overexposed spots around light sources. When used smartly, those tools can help to set up a totally unique and charming atmosphere in 3D visuals.
#4. Contextual Elements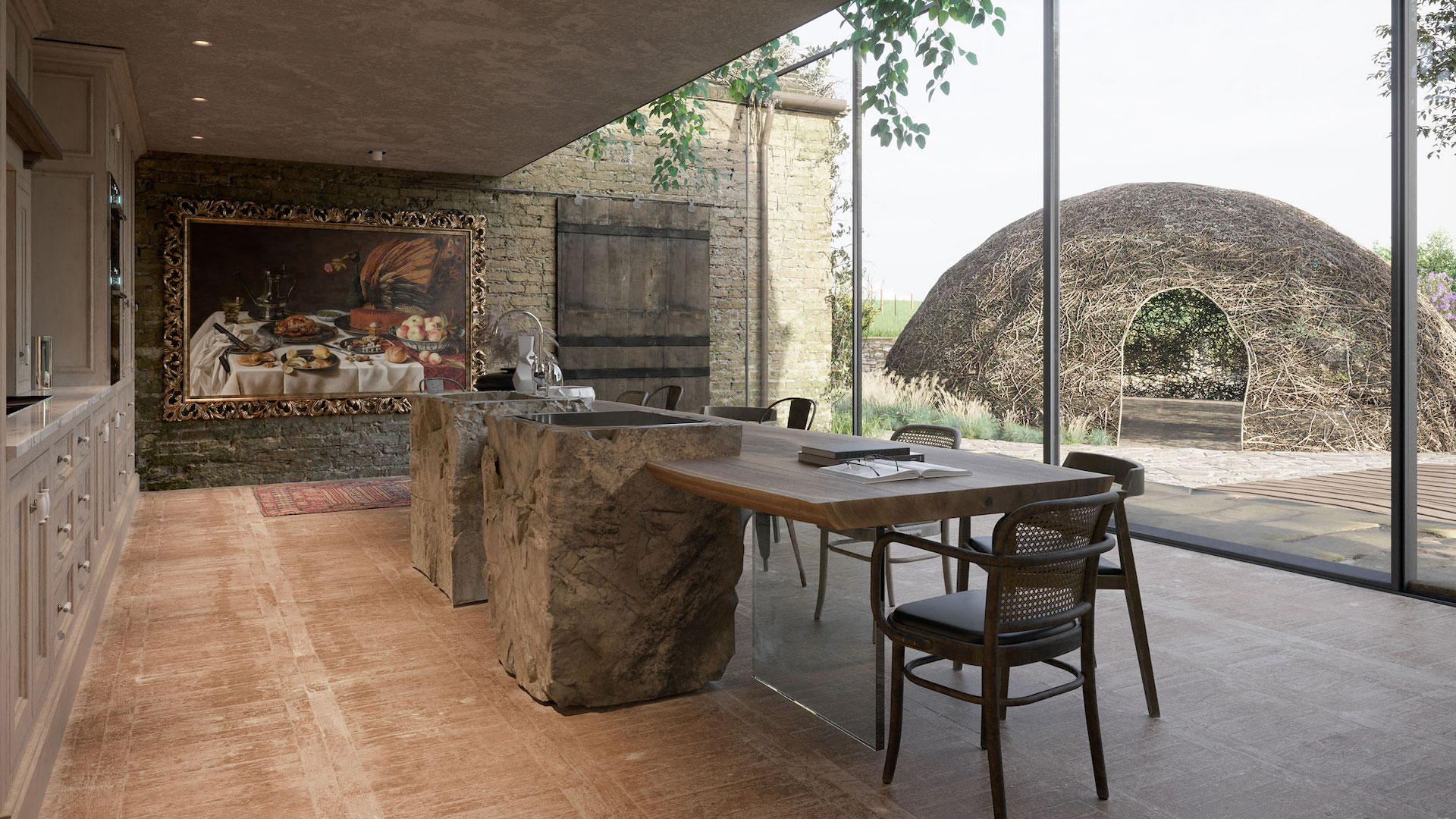 Contextual elements are items that add liveliness to CGI. In the kitchen design rendering above, for example, you can see some books and a pair of reading glasses on the table. Those subtle details give a glimpse into the homeowner's lifestyle, making the picture more realistic. Though they are small, they tell a story of someone coming into that kitchen in the morning, reading a book, and then heading out to continue their day in this gorgeous rural residence. And that's much more engaging for the viewer than just a picture of a polished interior concept.
Make sure your exterior design project takes your clients' breath away
#5. Flattering Angles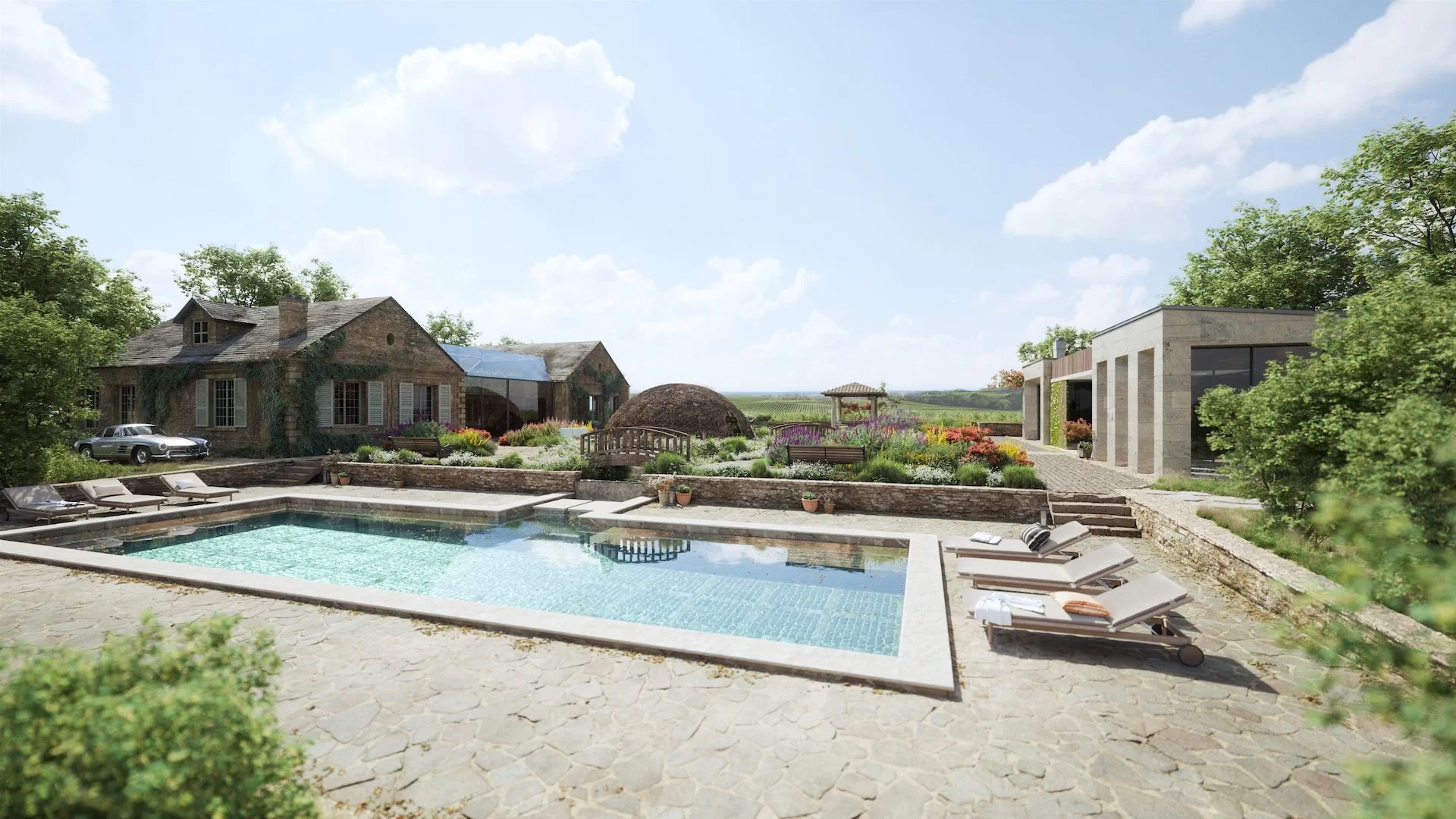 The way we perceive architectural design depends greatly on the angle from which we look at it. Therefore, selecting the right point of view is one of the most important things 3D artists do to enhance 3D storytelling. For instance, in the CG picture above, the angle was chosen to reveal all the amenities of the residence to its future owner.
Looking at it, one can immediately picture themselves coming to the estate in that retro car and spending an afternoon by the pool. And then — walking across the little bridge, enjoying the picturesque green landscapes around. Such a CG image takes the viewer on a visual journey, which is what storytelling is all about.
#6. Dramatic Weather Settings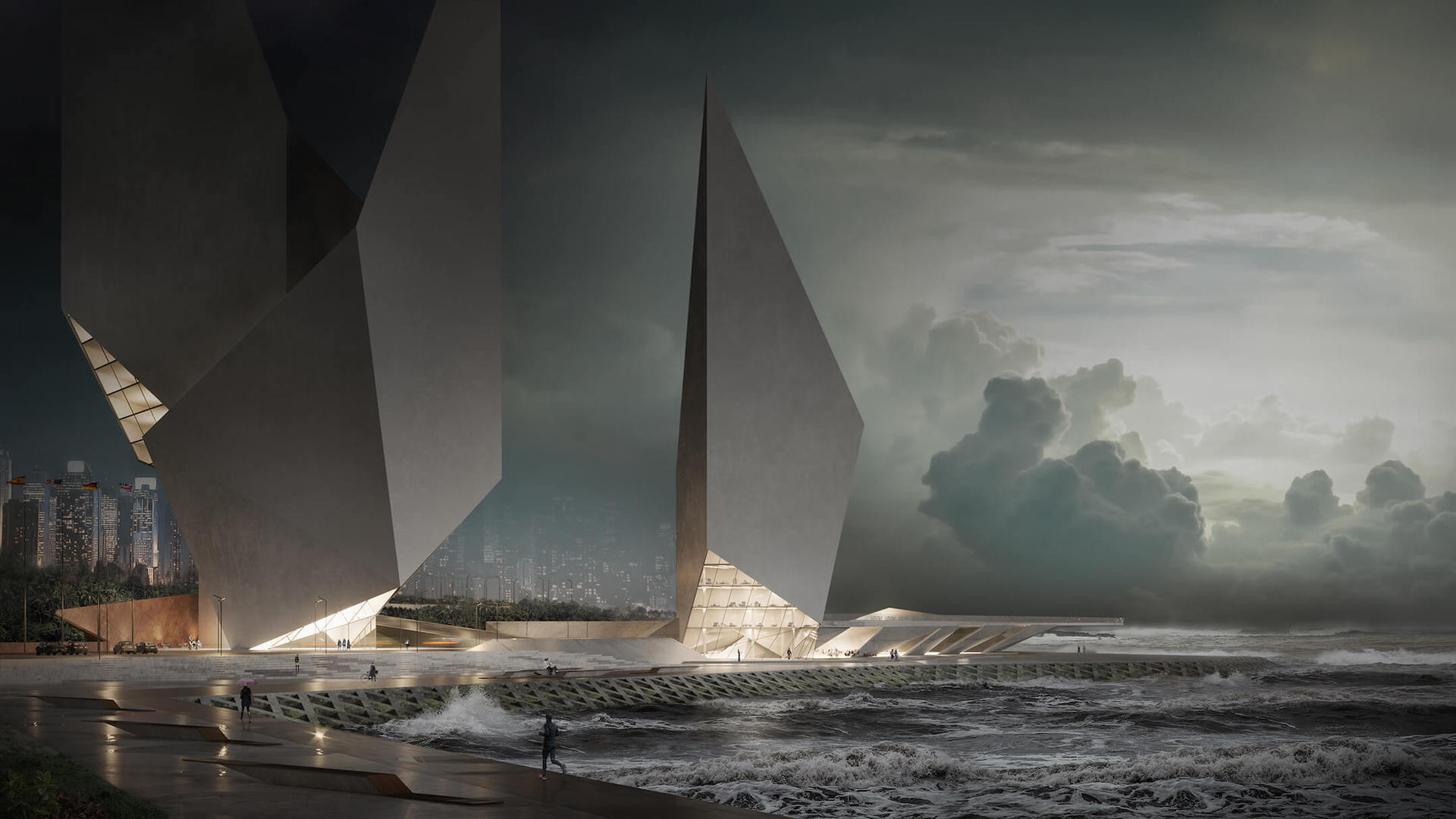 A smartly chosen weather setting can help highlight the benefits of an architectural design and create a whole story around it. For instance, dramatic weather is perfect for showcasing large-scale projects with extravagant shapes. Just like the one in the 3D rendering above. This futuristic-looking hotel complex required a strong background to emphasize its visual appeal. In this case, the almost apocalyptic stormy setting works perfectly. First of all, it complements the bizarre look of the buildings without overshadowing them. And then, it highlights the sturdiness of the structures, showing how indestructible it looks against the storm.
#7. Realistic Imperfections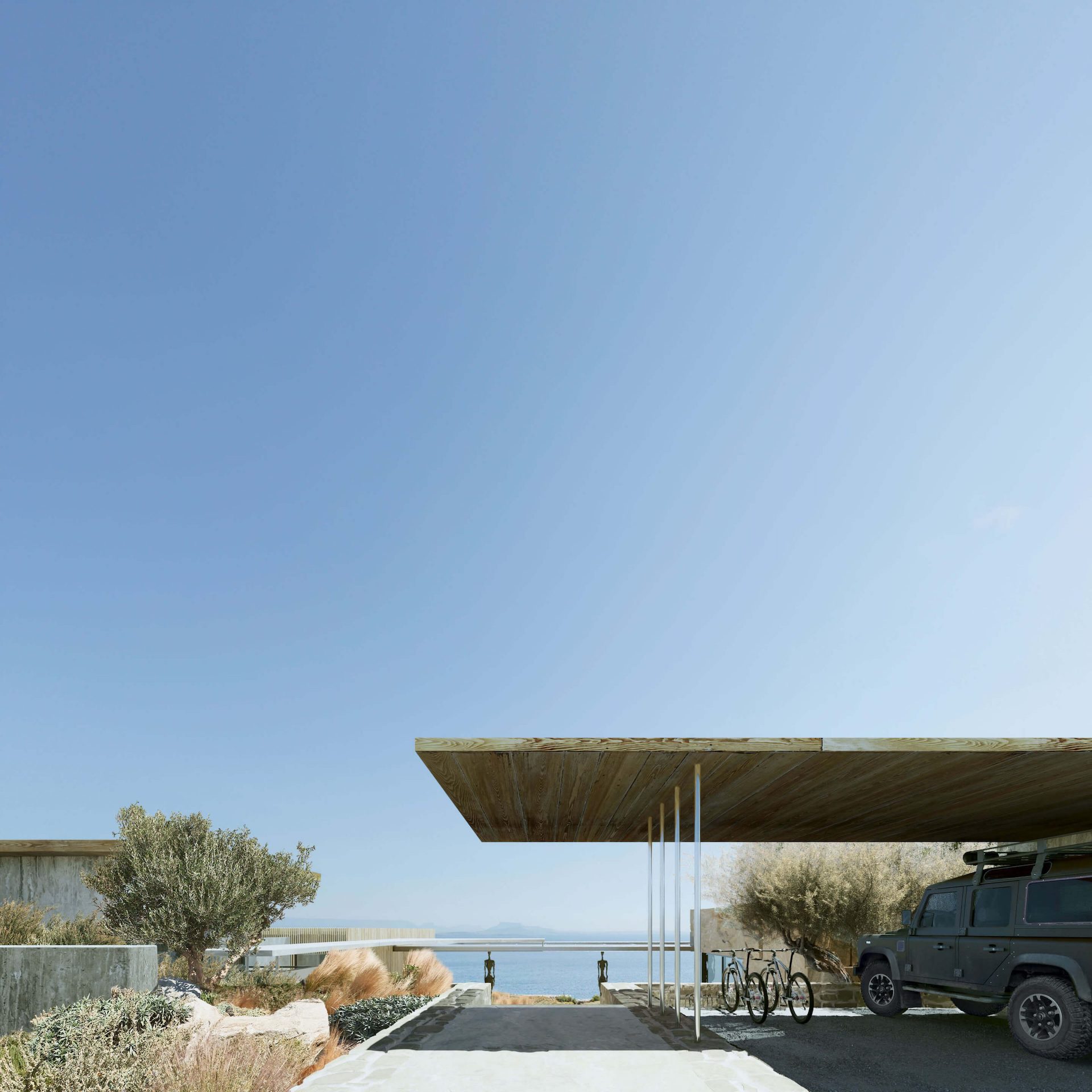 As a team of CGI professionals with a lot of experience in architectural visualization, we can say for sure that 3D storytelling is absolutely impossible without some imperfections. To create truly life-like CG images, we always keep in mind that every object has its own unique story. So, we add realistic cracks, scuff marks, and other signs of a little disorder here and there. Because nothing looks absolutely perfect in real life.
For instance, the 3D render above depicts a roofed parking space in a residence with a dusty off-roader and a pair of bicycles. Looking at those, one can immediately get a sneak peek into the homeowner's active lifestyle. And a smidge of dirt on the car together with dust on the concrete pavement makes the picture extra realistic. As a result, it looks more interesting than it would if everything was unnaturally spotless.
Now you know the top-7 tricks professional 3D artists use to add character to CG images. As you can see, it's more than possible to take your CGI to the next level with those visual storytelling methods. It can help you develop your own consistent and unique presentation style to win the hearts of new clients with ease.
Looking for top-notch 3D visualization services? Contact us at ArchiCGI and get mind-blowingly photorealistic 3D renders faster than you can imagine!
---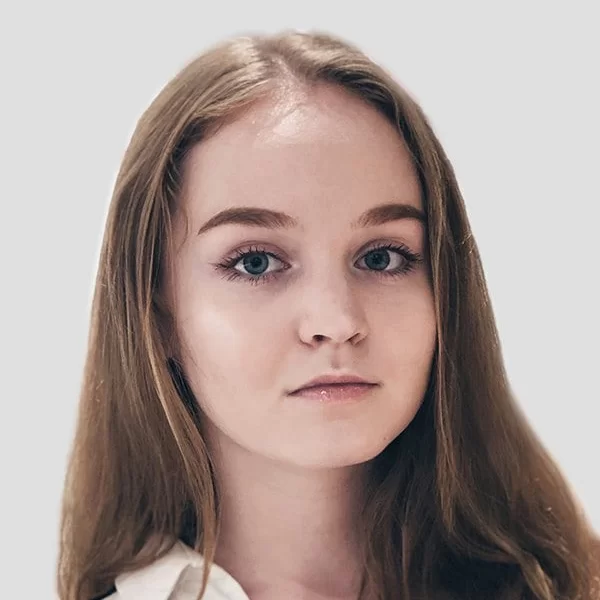 Ana Wayne
Content Writer, Copywriter
Ana is a content writer for ArchiCGI. She has a passion for design and architecture - and for talking about it. Outside of work, she is a fan of sci-fi movies and a street food connoisseur.