Ordering architecture services is a serious undertaking. Those who do it need some really complex and difficult works to be done. These might include a full renovation of a building or even construction of a new one from scratch. Which requires much financial and time investments from architects`client's side. So, the customers want to make sure that they invest in a design that they will love. Unfortunately, this natural urge often complicates an architect`s work. But realistic exterior renderings can help avoid these complications and dispel worries of homeowners. 
Oftentimes, property owners worry a lot about the outcome of works, especially in the case of designing their home. That is because besides the financial part, having a new house built is also an emotional exercise. A home is a place for the family, where a person's most personal memories will be made. So, there is no wonder why the homeowners worry about the result of works. What will the house look like? Will it meet the owners' needs? 
These anxieties complicate reaching an understanding with an architect and slow down the workflow. Architects always try to come up with ways to mitigate the difficulties, but sometimes it is a pretty hard thing to do. Especially if all visual materials that an expert has are drawings and sketches. They are just too schematic to explain the future result, so they do not calm worries of the clientele.
Luckily, now there is CGI — a tool that gives a solution to this problem. 3D realistic exterior renderings allow clients and architects to communicate more effectively than ever before. Let's see how services of an architectural rendering company help architecture experts address some of the most common fears a client may have!  
Fear #1: the Result of the Project Won't Meet the Expectations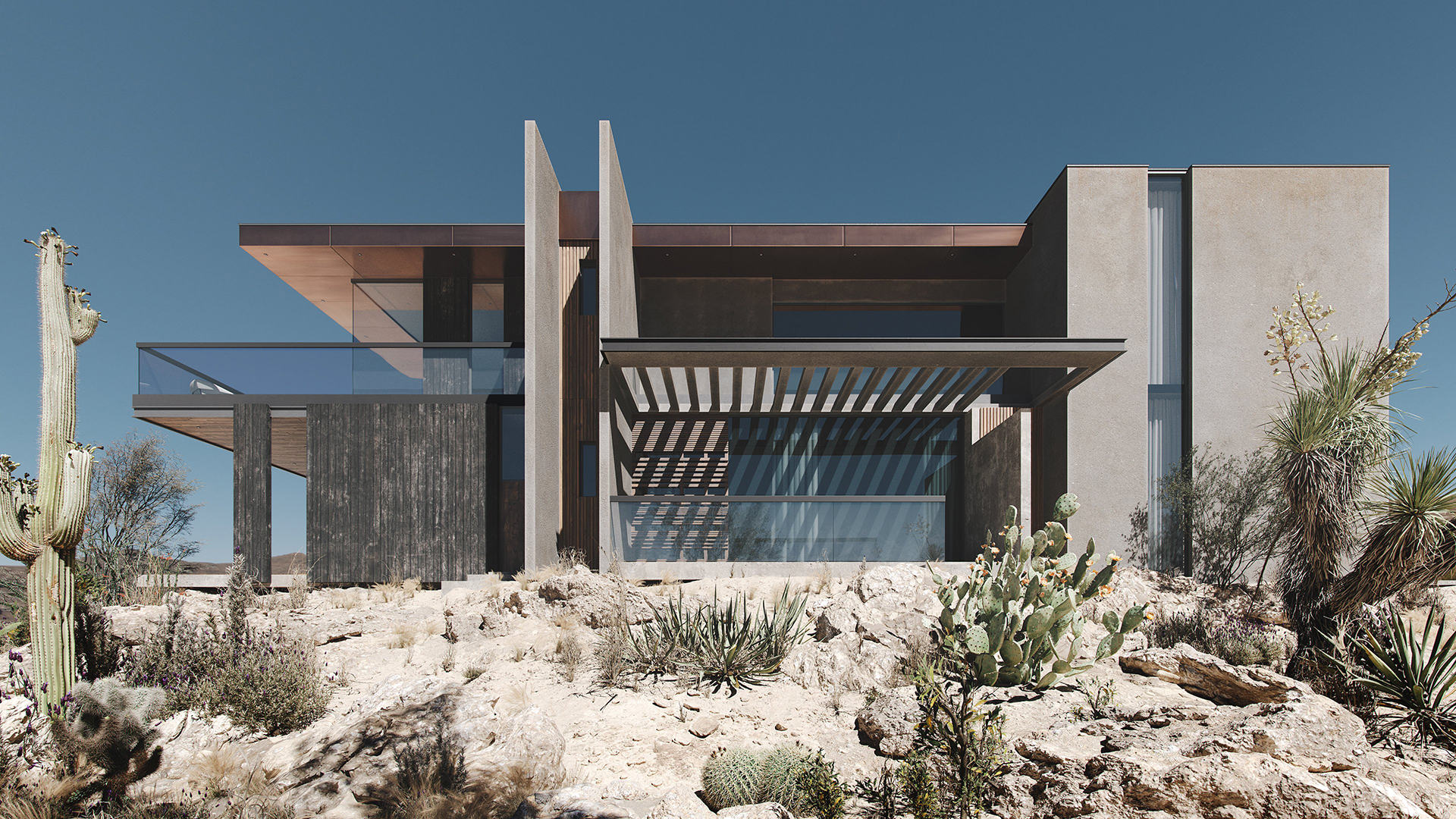 The major fear of architecture experts' clientele is that they will not like the design when it is brought to life. And for a long time, it was difficult to mitigate this apprehension. It was hard to reassure clients because they found it challenging to visualize the project's outcome. The challenge is mostly occasioned by the fact that most customers do not have an architectural background and cannot understand technical drawings.
CGI deals with this problem easily. It shows the outcome in photoreal quality before it is brought to reality. With 3D exterior renderings, it is possible to show all the architectural solutions and materials used in the future house project. CGI even showcases the building within its surroundings so that the viewers can understand if the design fits it well. All an architecture expert needs to do to get realistic exterior renderings is to send drawings of the building to a CGI studio. Then, skilled 3D artists will create visuals of the future house that are indistinguishable from real photos. With such assets, the clients will see the outcome in advance and will know for sure if they like it.
Fear #2: The Work Isn't Worth the Stated Price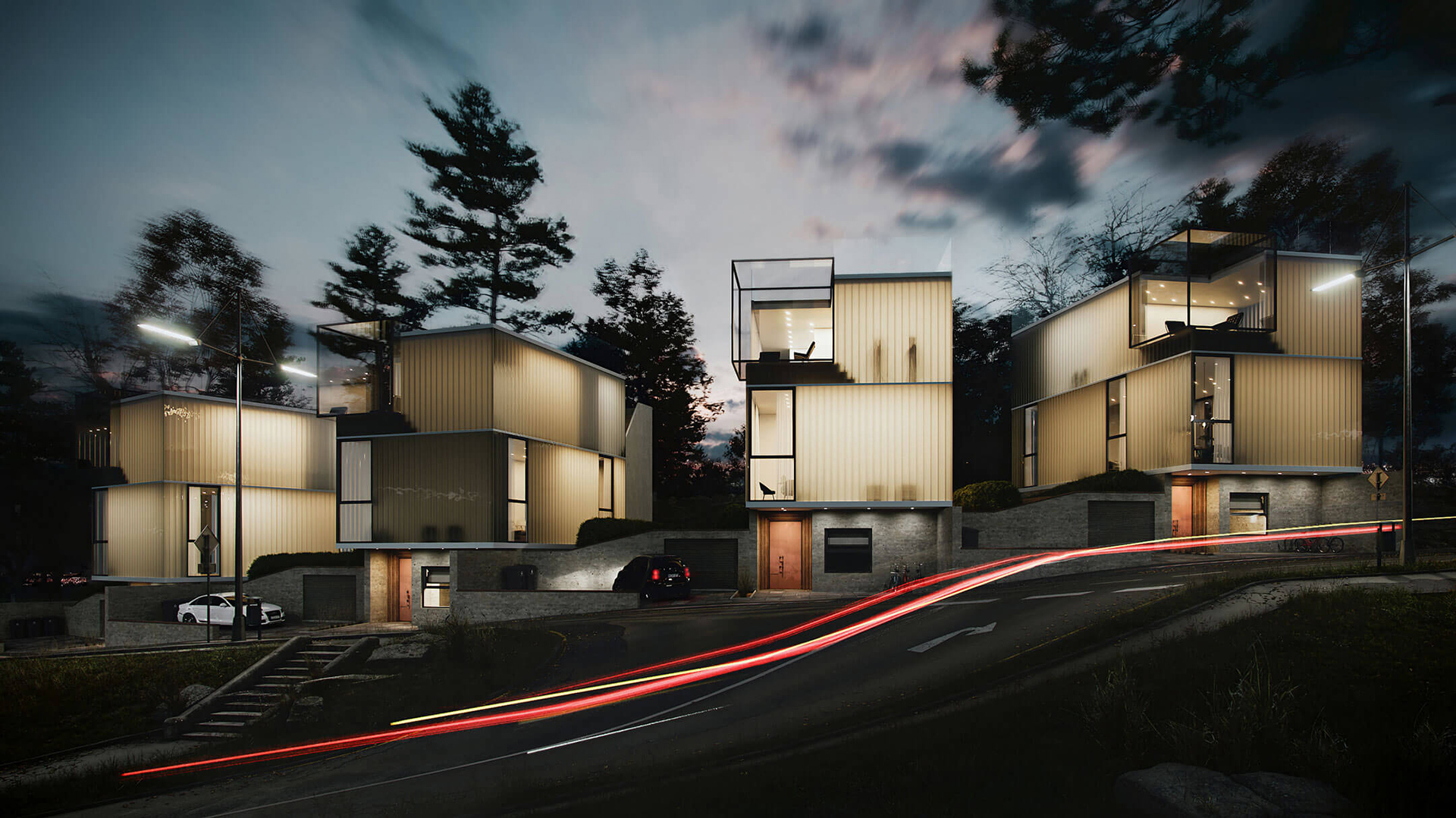 The cost of constructing or renovating a house is high by all standards, and the vast majority of clients have no idea how this price is formulated. This lack of experience keeps the customers from really telling whether the figures in the estimate are reasonable. So, they often worry that they will overpay for an architect`s services. 3D visualization gives life to the figures by enabling the clientele to see precisely what they are going to pay for. 
Realistic exterior renderings can precisely depict high-end materials to be used in construction. The author of design can support the presentation with an explanation that the top quality of materials means not only visual appeal but also the high durability of the structure. This will help clients understand the reason behind an expert's choice. Realistic exterior rendering also allows one to visualize all advanced architectural solutions. For example, they will see the visual impact of stylish solar panels on the roof, beautifully designed terraces and balconies, the smart work of exterior lighting systems at different times of the day, and so on. This way, the figures in the estimate come alive, convincing the customer that the future result is worthy of them. 
Make sure your exterior design project takes your clients' breath away
Fear #3: It Will Be Difficult to Communicate with an Architect about Details of the Project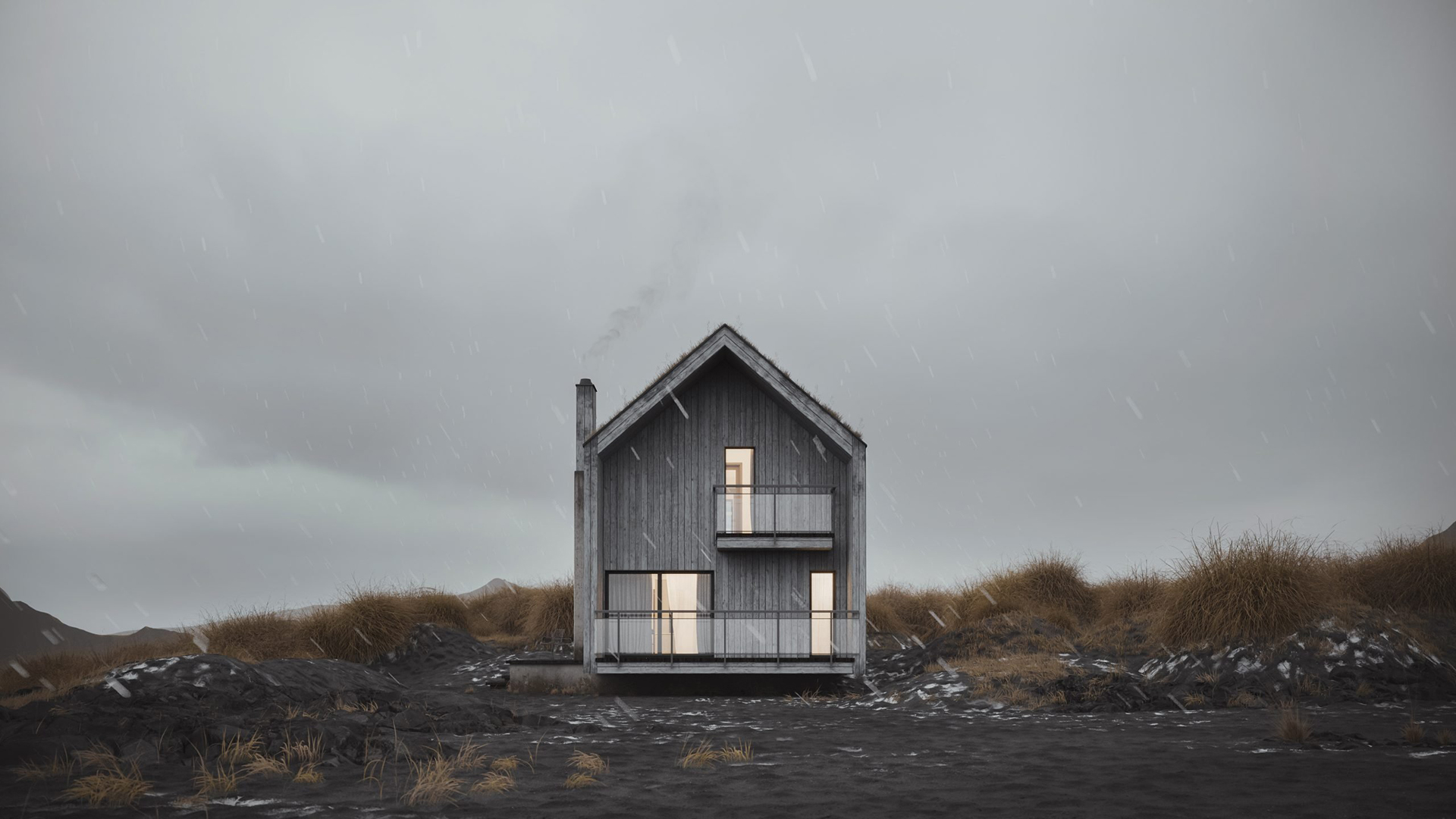 When prospects consider ordering architecture services, they often think that it will be hard to reach a mutual understanding with an expert. They have this opinion because they do not understand specific terms that the architects use to describe their ideas. Schematic drawings and sketches are also of little use to bridge the gap between the professional and the client. These aides may not, for example, help to explain window placement. The client might keep asking why the window has to be in one location and not the other. Which may lead to long and exhausting discussions between an architecture expert and homeowners.
While realistic exterior renderings can explain the idea in the language that the client instantly understands — a visual one. CGI will show how the window would make the master bedroom spacier and livelier by bringing much light into it. Such a visual explanation is worth a thousand words. This way, customers get to receive a good understanding of project details. Which makes the workflow smooth and effective.
Fear #4: The Property Owners Will Be Unable to Take Part in the Process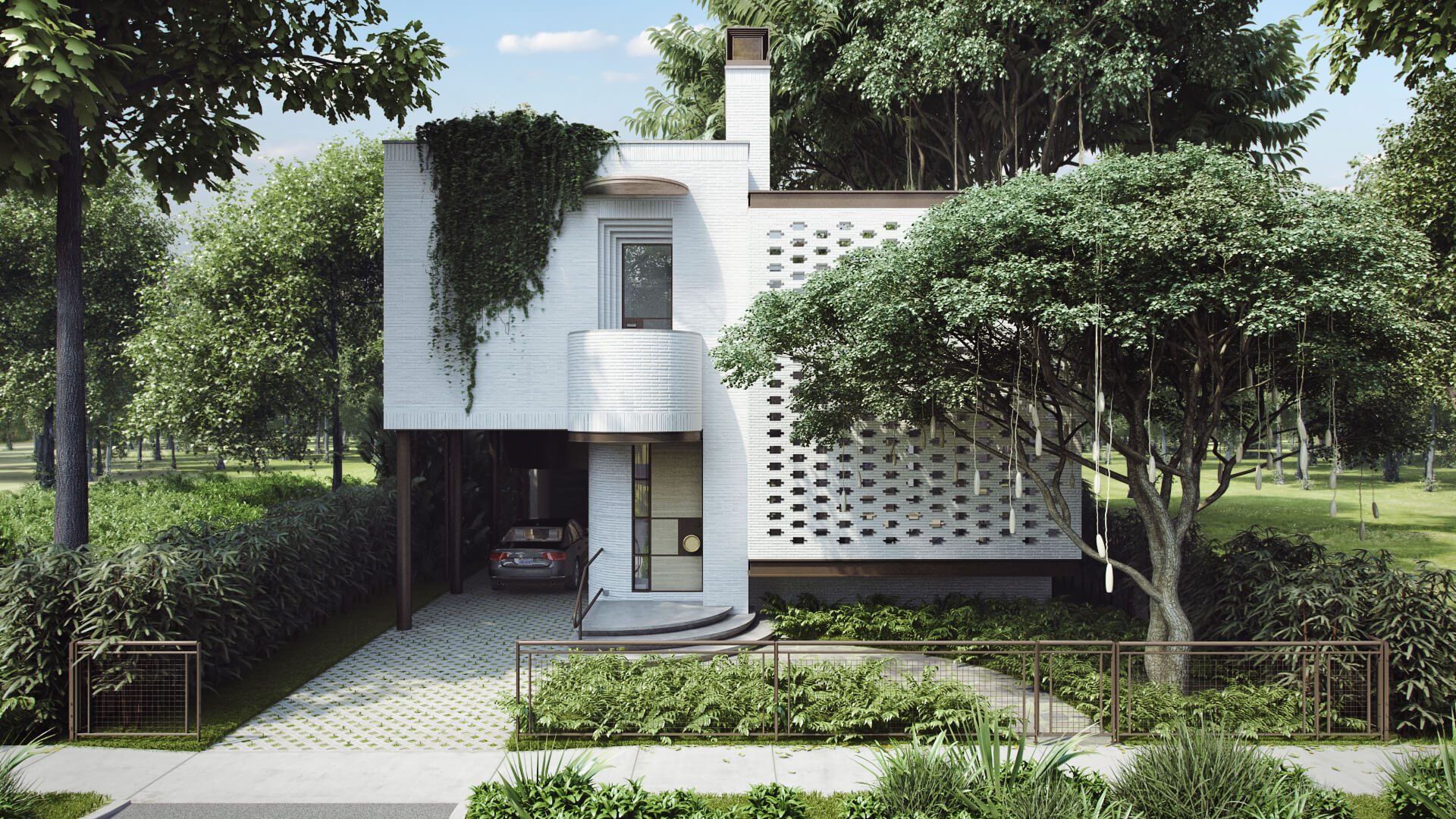 Though the architect creates the design of the house, the latter belongs to the customer. As such, the client's input in the working process is indispensable. The property owners, however, fear being excluded from work. They worry because of the huge gap in skills and experience between the two parties of the project. These worries are not unfounded. Although an architect may genuinely want to involve the customers, their lack of experience with architectural concepts may make it hardly possible.
But if the architecture expert opts for realistic exterior renderings, the customer can easily become an active and productive participant in the process. They achieve this ability because they can see the project in a form they can understand and relate. So, they can ask relevant questions and suggest amendments before construction starts. This prevents a situation whereby the owner demands changes when the works have already started or even ended.
Fear #5: the Selected Design Option Won't Be the Best One Possible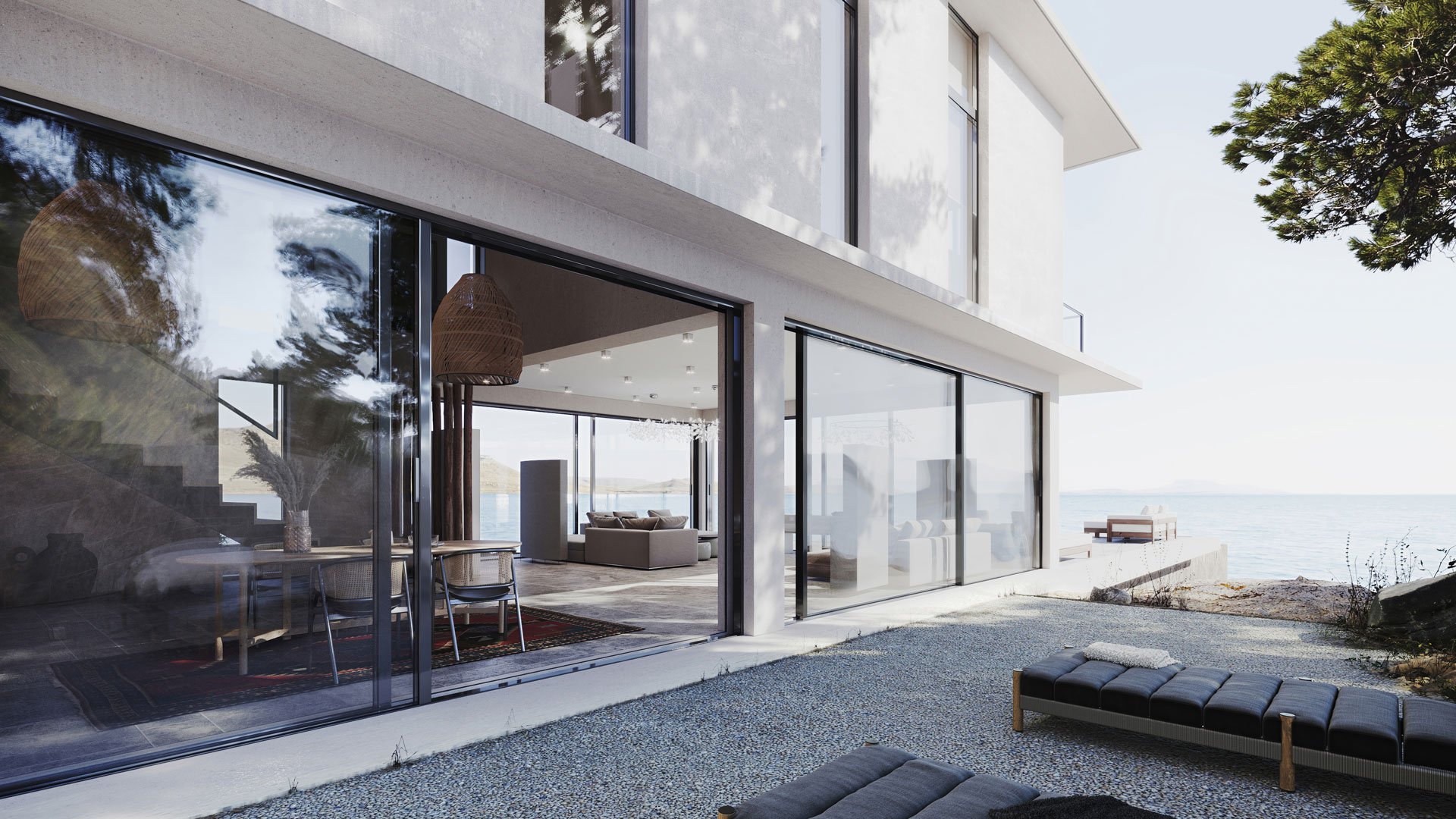 Building or remodeling a home is a major undertaking, and the owners want to make it right. They wish to be sure that they choose the best design for their property. And for this, they need to be well-informed about all options available. Homeowners wish to avoid the situation when they see the result of construction and suddenly understand that they wanted it another way.
Realistic exterior renderings allow owners to see different design options for their home in photoreal quality. For instance, they would be able to compare their house designed in Craftsman and Country exterior styles and choose what suits them better. This way, they have a realistic view of the design they chose in advance. So, they don't regret their choice when the works are complete. 
Realistic exterior renderings help allay 5 major fears that people have about working with an architecture expert. CGI can show the result of construction in advance so the homeowners will be sure that they like it. 3D renderings can also justify the project price and ease the communication with the architect. Moreover, realistic CGI helps make house owners active participants of the project and assist them in choosing the best design option. On top of that, if customers like the construction materials shown in the renderings, the latter can serve as a ready shopping list! 
Get your project estimated in just 1 hour - fill out this brief!
Want to reach understanding with clients easily when working on architecture projects? Contact ArchiCGI for 3D exterior rendering services and achieve just that!
---
Catherine Paul
Content Writer, Editor at ArchiCGI
Catherine is a content writer and editor. In her articles, she explains how CGI is transforming the world of architecture and design. Outside of office, she enjoys yoga, travelling, and watching horrors. 
What are realistic exterior renderings?
Realistic renderings of the exterior design are photoreal visuals of the architectural project made in computer software. They can come in the form of still images, 3D animations, or virtual tours.
How 3D artists make renderings realistic?
To make exterior renderings look realistic, 3D artists carefully recreate the building`s geometry and apply realistic textures to all objects in 3D visuals. They also make sure that the building is shown in realistic surroundings, add appropriate contextual elements, and masterfully use post-production techniques such as color correction.
What are the main types of architecture renderings?
The main types of architecture renderings are exterior renderings, interior renderings, 3D animation, 3D floor plans, CG panoramas, and virtual tours.
How do realistic exterior renderings help architects?
Realistic 3D renderings help architecture experts in many ways. They assist them in creating stunning presentations, winning tenders, building comprehensive portfolios. CGI is also an asset in terms of creating marketing materials for architecture firms. The top advantage of realistic exterior renderings is that they allow for showing the expected result of projects that are unfinished or exist only on drawings thus far.