3D visualization for architecture is a tool that helps industry players to position themselves as highly skilled professionals. Which is one of the vital things for a talented architect to strive for. The competition in the field is very high, and maintaining a good reputation is essential to earn respect and attract prospective clients. For this, an architecture specialist has to showcase their skills and to stand out from the competitors. Which requires presenting a proof of a professional's value in the first place.
However, for architects, showcasing relevant skills and abilities was never a piece of cake. That is because they need a visual representation of their achievements to establish a reputation. But the trouble is that the completion of architectural projects requires long-term work. In some cases, it may take even years to wind it up. That is why newbies in the architecture field often have very little visual materials or even nothing at all to showcase to prospects. This happens because their projects are still under construction, and the only thing that they can present is the drawings.
Luckily, now this problem has a solution. Thanks to 3D visualization for architecture, it has become possible to make realistic and impressive visuals of projects that haven't even been built yet. This powerful tool helps architects reach a new level in building their brand. Let's find out about the 5 ways 3D architectural visualization can benefit industry experts in career growth!
#1. CGI helps architects to create professionally-looking portfolios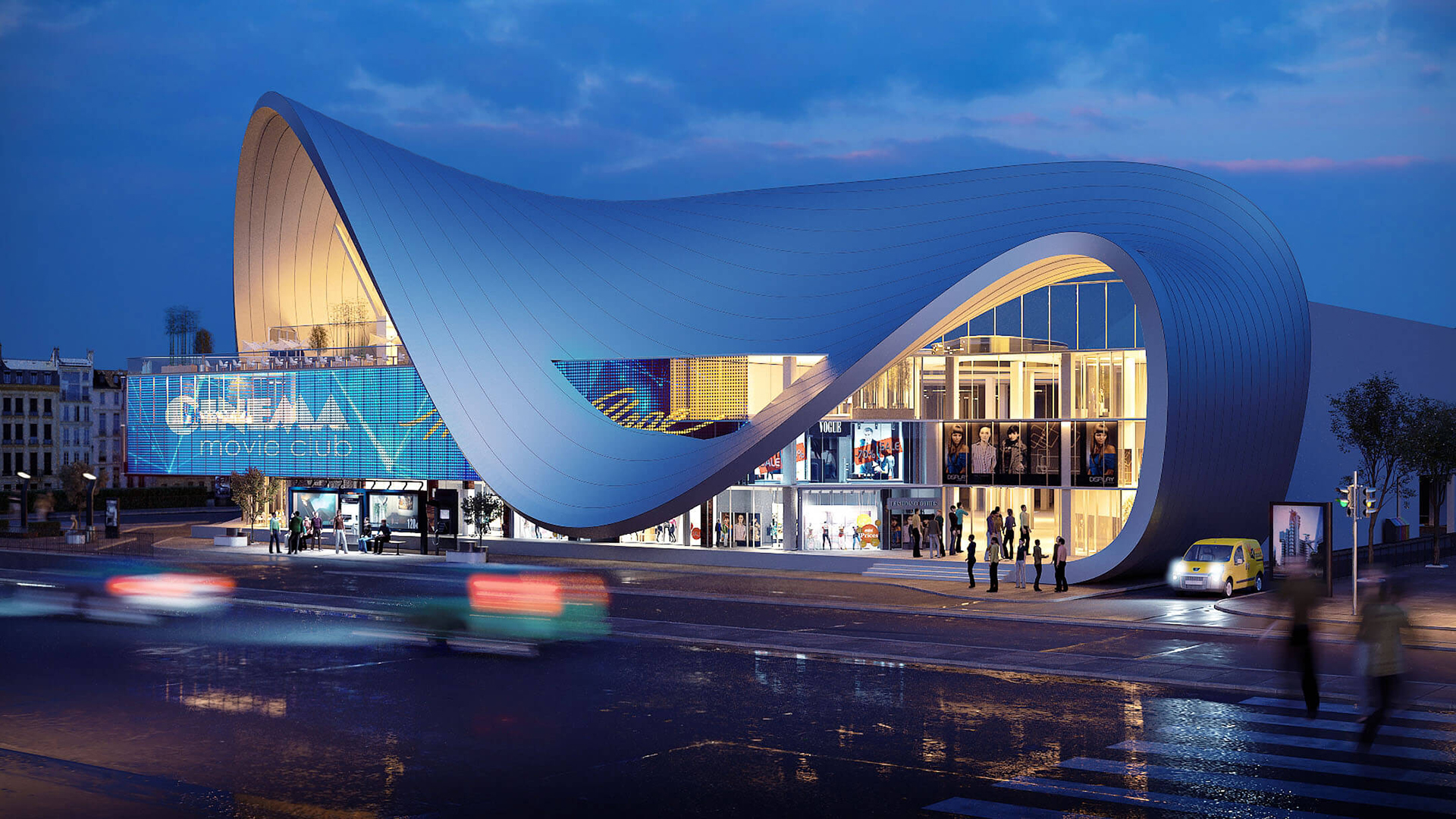 When looking for investors or landing a client, an architecture professional must be equipped with an outstanding portfolio. Their reputation is on the line, and to convince a person to trust them, they must present visual proof of their work. Of course, one can put together a portfolio based on their sketches and photos of architecture designs. But sketches are not realistic enough, which makes it hard for a potential client to understand them properly. And if a specialist in the architecture industry chooses to put together a portfolio based on professional photos, they must keep in mind that photography is not an option to showcase all of the projects. Only finished ones can be taken pictures of since the ones that are still under construction won't look appealing. 
Architecture rendering is the right way to visually reproduce all expert's accomplishments. The usage of 3D visualization for architecture in a portfolio will not only make it more comprehensive but also more attractive. With CGI, the professional`s gallery will get filled with the highest Ultra HD 4K quality images of the expected results of unfinished projects. With photorealistic lighting and shadows, beaming colors, right textures, and impressive effects such as motion blur, an architecture expert can get the images customized so that investors and potential clients will see the unique style written all over them.
#2. CG rendering assists in creating attention-grabbing ads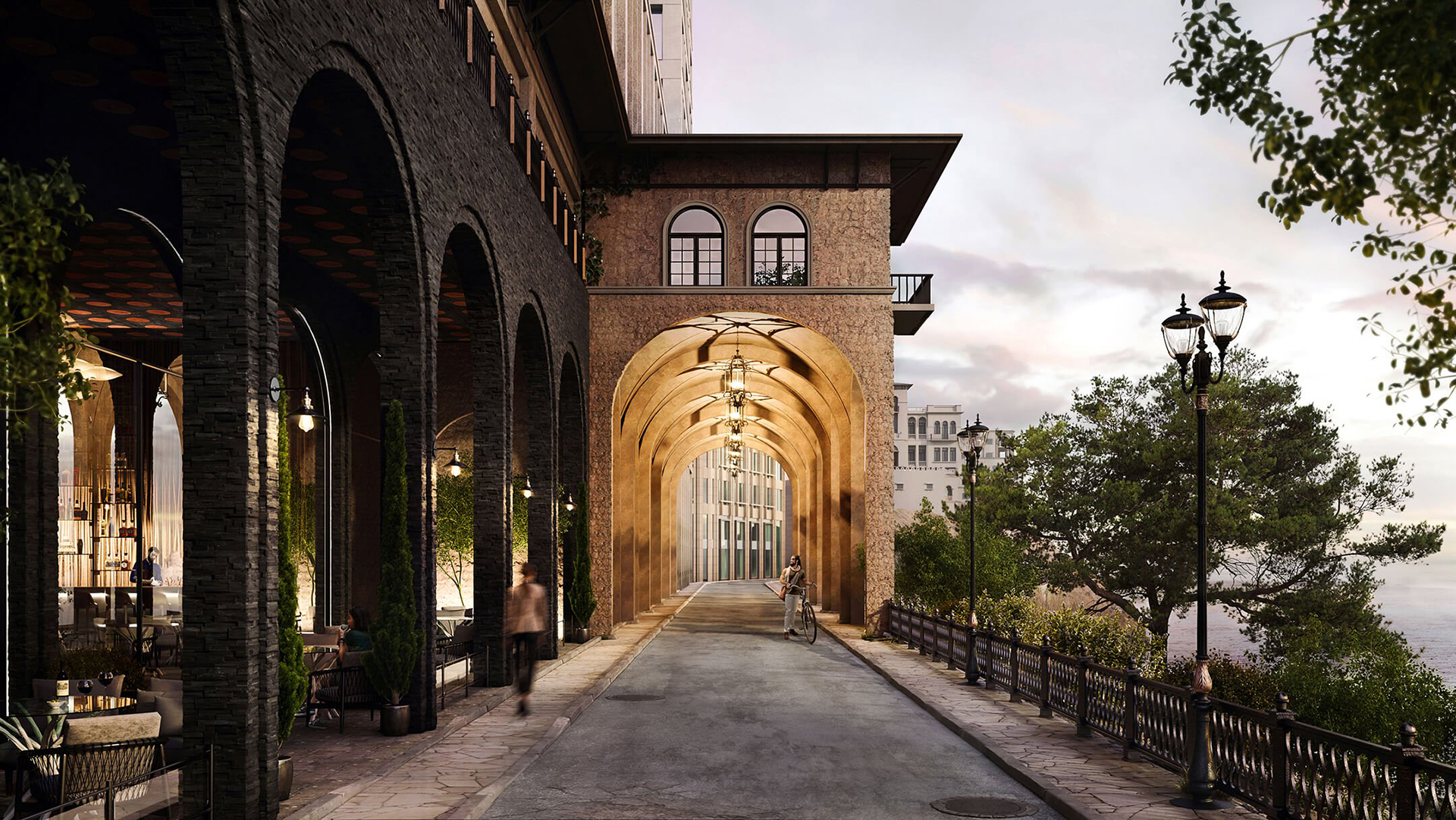 With many architecture firms advertising over the Internet, it is essential to find a way to stand out and attract clients. When a person is looking for a brilliant specialist and uses search engines to accomplish that, plenty of websites promoting required services will pop up. This is exactly the time when an architect has a chance to stand out from all the offers by using an impressive and eye-catching advertisement. So, when creating a marketing campaign, an expert should think about in what way it can draw the attention of the prospects.
CGI comes in handy here. Using 3D visualization for architecture marketing campaigns opens new opportunities for creativity. CGI allows for creating visual materials that evoke emotions. They do it by conveying a unique atmosphere of the depicted building and its surroundings. Skilled 3D artists know how to highlight the selling points of the design in the imagery. Also, they can showcase future buildings in any desirable weather conditions, season, or time of the day. Also, they can smartly add contextual elements that help the viewer grasp the feel of the place. One more advantage of CGI is that it can come in many formats: still renderings, 3D animations, interactive virtual tours. This way, it makes for the most engaging architecture advertising.
Make sure your exterior design project takes your clients' breath away
#3. Digital visualization makes it easier for architects to get promoted on print media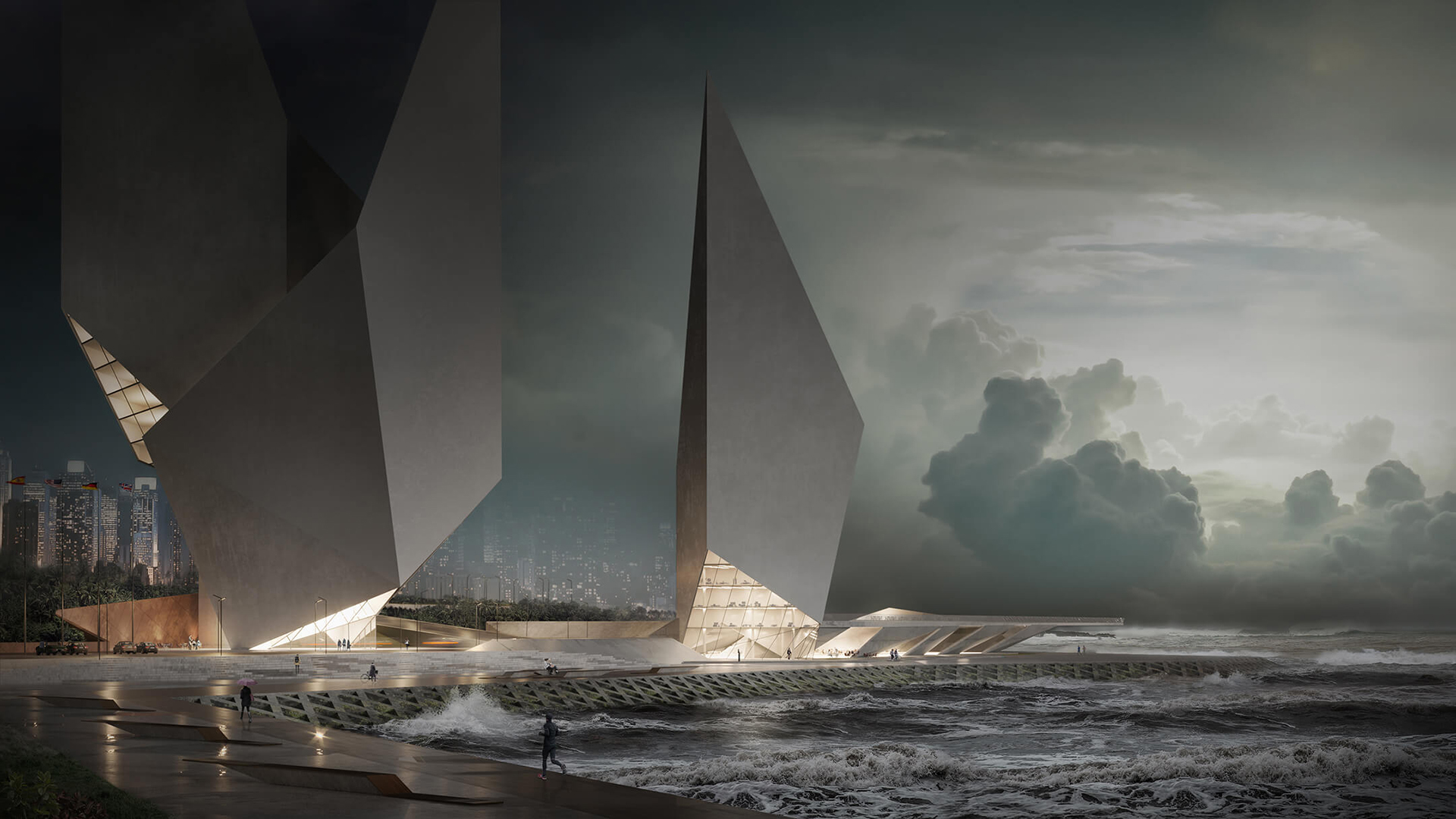 Despite the popularity of digital media, print magazines remain an effective advertisement platform. Many of the well-respected professional media like Architectural Digest, Architect's Newspaper, Dwell and Surface Magazine have not only an online presence but printed versions also. And getting featured in such an outlet is a golden opportunity. It can help build a stellar reputation and take one's career to the next level.
How can CGI help attract readers of print media? 3D visualization for architecture can realistically depict not only the finished buildings but also those that are still under construction or exist only as ideas thus far. It gives the readers a chance to take a sneak peek into the future, which is really fascinating.
Also, photorealistic architectural visualization is useful when it is needed to quickly make changes to the imagery for a publication. Each magazine has its own requirements for the format of visuals for articles. The editor may ask to make some changes to the images, for example, to adjust the resolution. In this case, the architect should contact the same CGI studio that helped out with initial renderings. They will be able to quickly produce new images in the required format since they already have a ready 3D scene of the project.
#4. CGI assists in promoting a personal brand at architectural events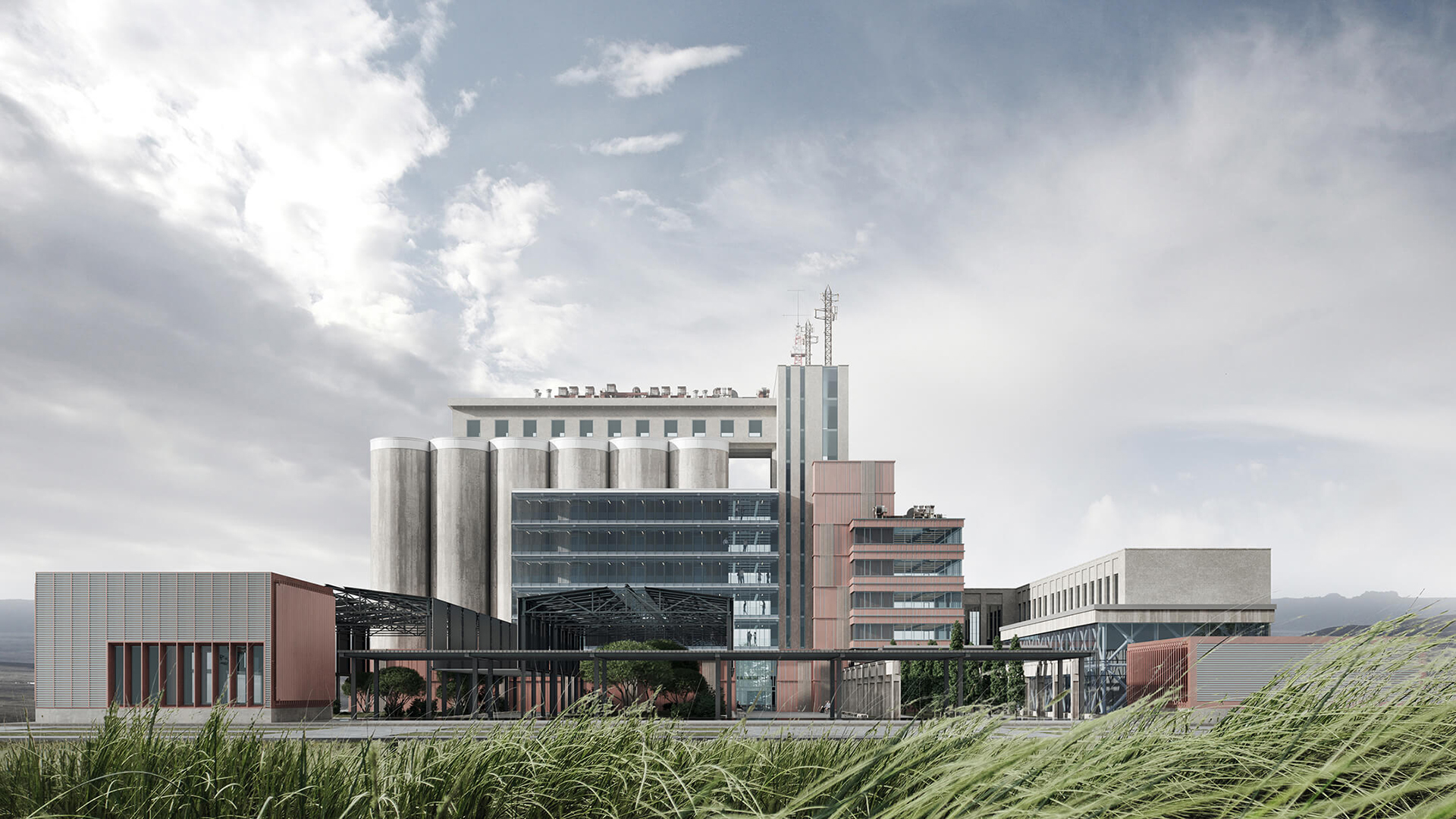 Every year hundreds of architectural events, such as trade fairs, conferences, exhibitions, award shows, are being held all over the world. By participating in them, a professional in this industry can generate new leads and, of course, make a name for themself. Every talented architecture expert wants their brand to be recognized by people, and the best way to do it is to make a powerful impression that will last.
It is essential to remember that the first thing that a person thinks when sees a professional's work is the most valuable. And according to Medium, 90% of information transmitted to the brain is visual. So, when preparing for a professional event, one should put their efforts into creating eye-catching materials. 3D artists can assist in that by designing outstanding posters and chic brochures with the architecture specialist's signature style. However, 3D rendering can help not only with the printed materials. 3D visualization for architecture can be used to create 3D animations as well as outstanding AR and VR presentations of designs. These are excellent ways to showcase one's talent.
#5. CG rendering allows architects to show only the best versions of designs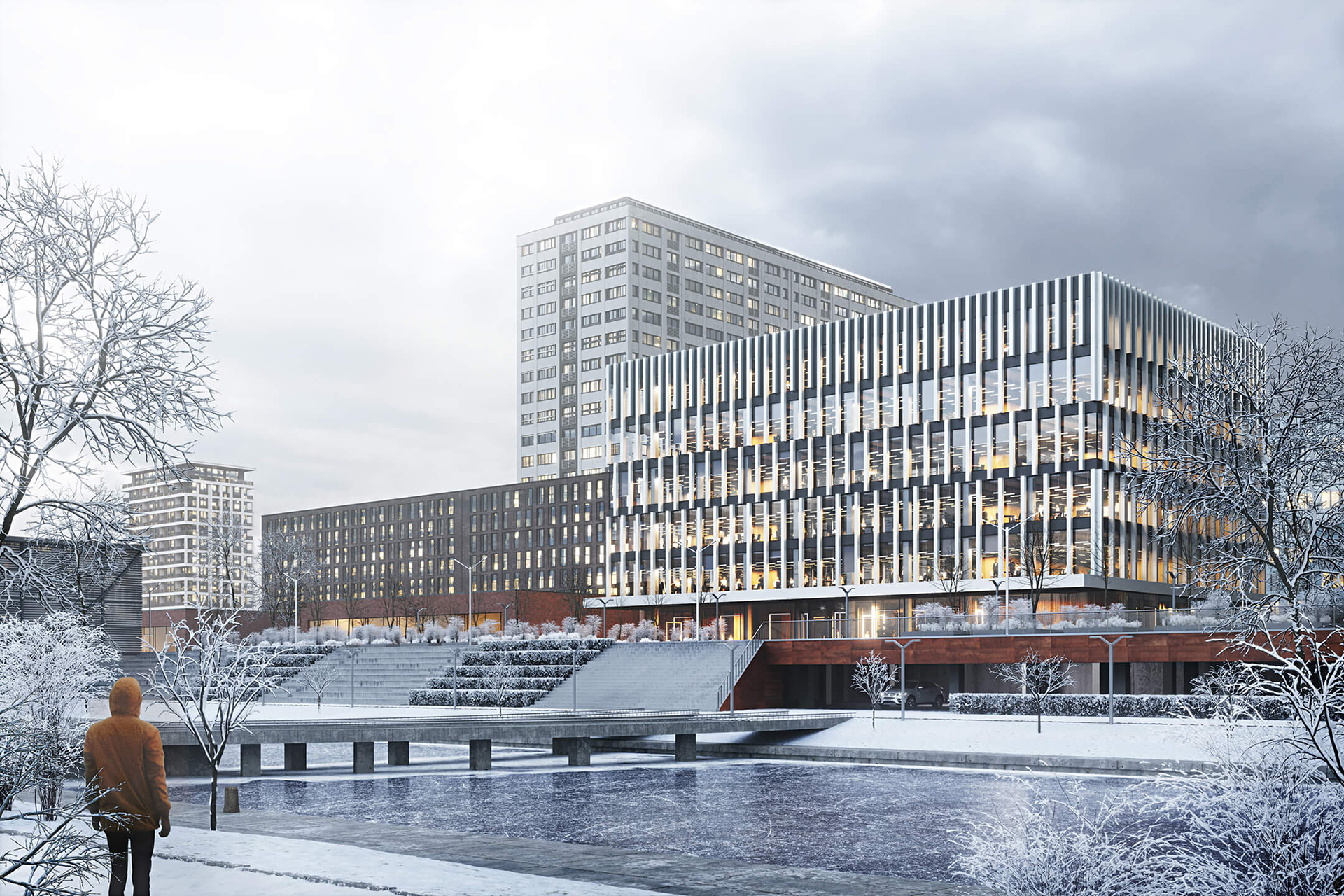 It is not always possible to implement a specialist's ideas the way they have been initially planned. Sometimes a client might have second thoughts at the project approval stage. And the professional will have no choice but to do it their way. The architect may know that the initial idea is much better and has already dreamt of adding the image of the built architectural masterpiece to their portfolio. But regardless of the opinion of the expert, the changes requested by a client must be made. 
Fortunately, there still is a way to show the desired outcome of a project to a wide audience. All one needs to do is provide a professional CGI studio with sketches and drawings of the initial design. Then, 3D artists will recreate the original project in realistic quality. This amazing 3D rendering advantage allows for getting visuals of the desired project outcome and adding it to the portfolio.
3D visualization for architecture is a crucial tool for maintaining a reputation in this industry. It has the power to provide fascinating photoreal 3D images and captivating CG videos of exceptional designs that haven't been brought to life yet. With the help of CGI, it is possible to build an impressive portfolio and create eye-catching advertisements to get promoted both on print and digital media. Moreover, CG rendering can assist in establishing a brand name and getting visuals of the best version of the project outcome.
Want to learn how much your project costs? See how we evaluate 3D rendering projects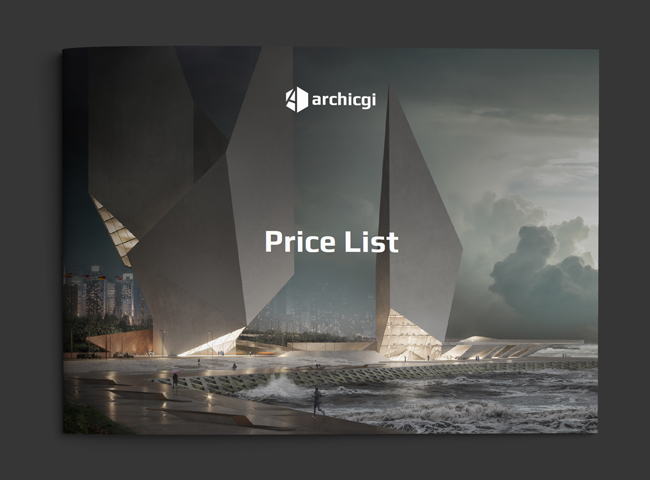 Looking for ways to develop your personal brand and establish a name for yourself in the architecture field? Contact us for top-notch 3D visualization services and get the needed help right away! 
---
Catherine Paul
Content Writer, Editor at ArchiCGI
Catherine is a content writer and editor. In her articles, she explains how CGI is transforming the world of architecture and design. Outside of office, she enjoys yoga, travelling, and watching horrors. 
What is 3D architecture visualization?
3D architectural visualization means creating 3D models of architectural designs using computer software. This tool allows architects to show their clients the expected results of projects in realistic quality.
How do architects benefit from 3D rendering?
3D visualization has numerous advantages for architecture businesses. It allows architects to strengthen project presentations and build stellar portfolios. It also helps create outstanding advertising materials with photoreal visuals of future projects.
What are 3D visualization services for architects?
3D visualization services for architects refer to the creation of visuals of the architecture designs based on their drawings and sketches. Such services provide architecture experts with an opportunity to present the expected results of their projects in many formats. These include photoreal still renderings, 3D animations, 3D floor plans, interactive virtual tours, AR and VR visualization.
What is the best software for architectural rendering?
The best software options for architectural visualization include V-Ray, Blender, Autodesk Revit, Lumion, Corona Renderer.