3D Architectural Visuals: Making Exterior CGI and Animation for a Luxurious Mansion in Connecticut
The 3D architectural visuals you are about to see were created by our team for Mark Shattuck, ArchiCGI's long-term client and friend. Mark is a seasoned architect and the CEO of the Dream Home studio based in the US. Our team just loves working on his projects, as it is always an experience of visualizing grand, stunning designs. This time, the architect contacted our 3D rendering company for CG visuals of a breathtaking classic mansion with a large garden. The property was to be built in Canterbury, Connecticut.
For this project, Mark ordered several exterior renders showcasing the mansion from different angles, as well as 3D animation showing how the property would look within its neighborhood. Let's find out how the work went and what the resulting 3D architectural visuals looked like!
#1. The References and Scope of Work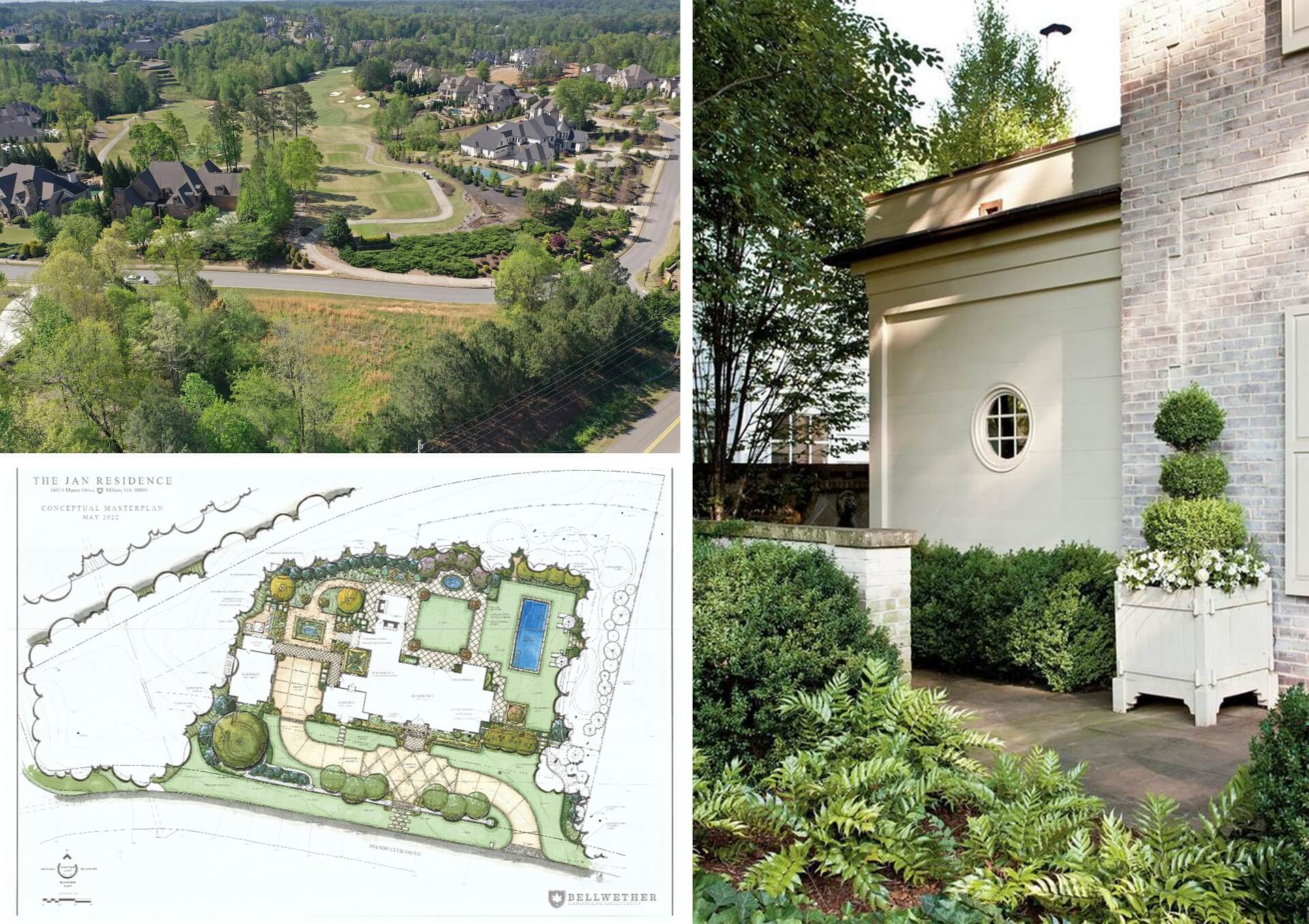 For this 3D visualization project, the architect provided us with lots of references:
architectural drawings of the building design;

site and landscaping plans in .pdf files;

reference pictures for architectural style, materials, landscaping design, outdoor furniture, and plants;

drone photos and videos of the location.
And now, take a look at the architectural visuals we created.
#2. The Results
Our team made 7 exterior architectural 3D renders and 1 animation presenting the design. Let's start with the still visuals.
#2.1 Static Exterior Views
We created 6 eye-level views and 1 bird's-eye showing the property from different angles. You can see all these CG visuals below.
#2.2 CG Animation Made with Drone Footage
We made this animation of the mansion using the match-moving technique. It's when a photorealistic 3D model of a building is seamlessly blended into drone footage of a real-life location. In our studio, we call the resulting product 3D blending, as it mixes reality with the future in an impactful way.
This method is both cost- and time-efficient because it eliminates the need for 3D artists to model the environment in an architectural 3D animation from scratch. 
Immerse clients into your design projects with a 3D animation
#3. The Architect's Feedback and Usage of Visuals
Mark was absolutely happy with the results of our work. You can tell from these messages he left in our CRM.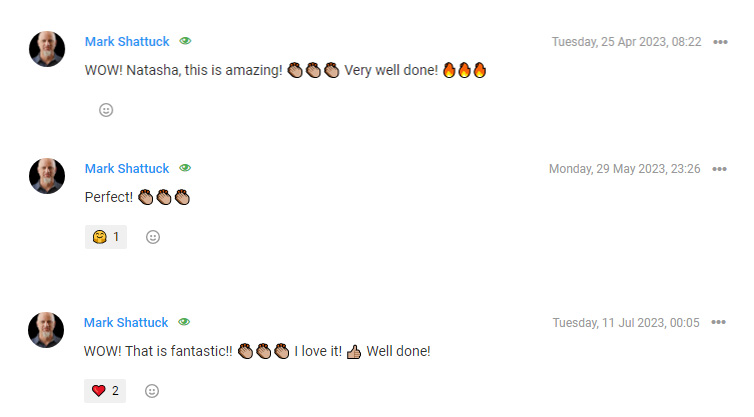 The architect used the CG imagery for a marketing piece in a magazine. Also, he shared the visuals on his social media.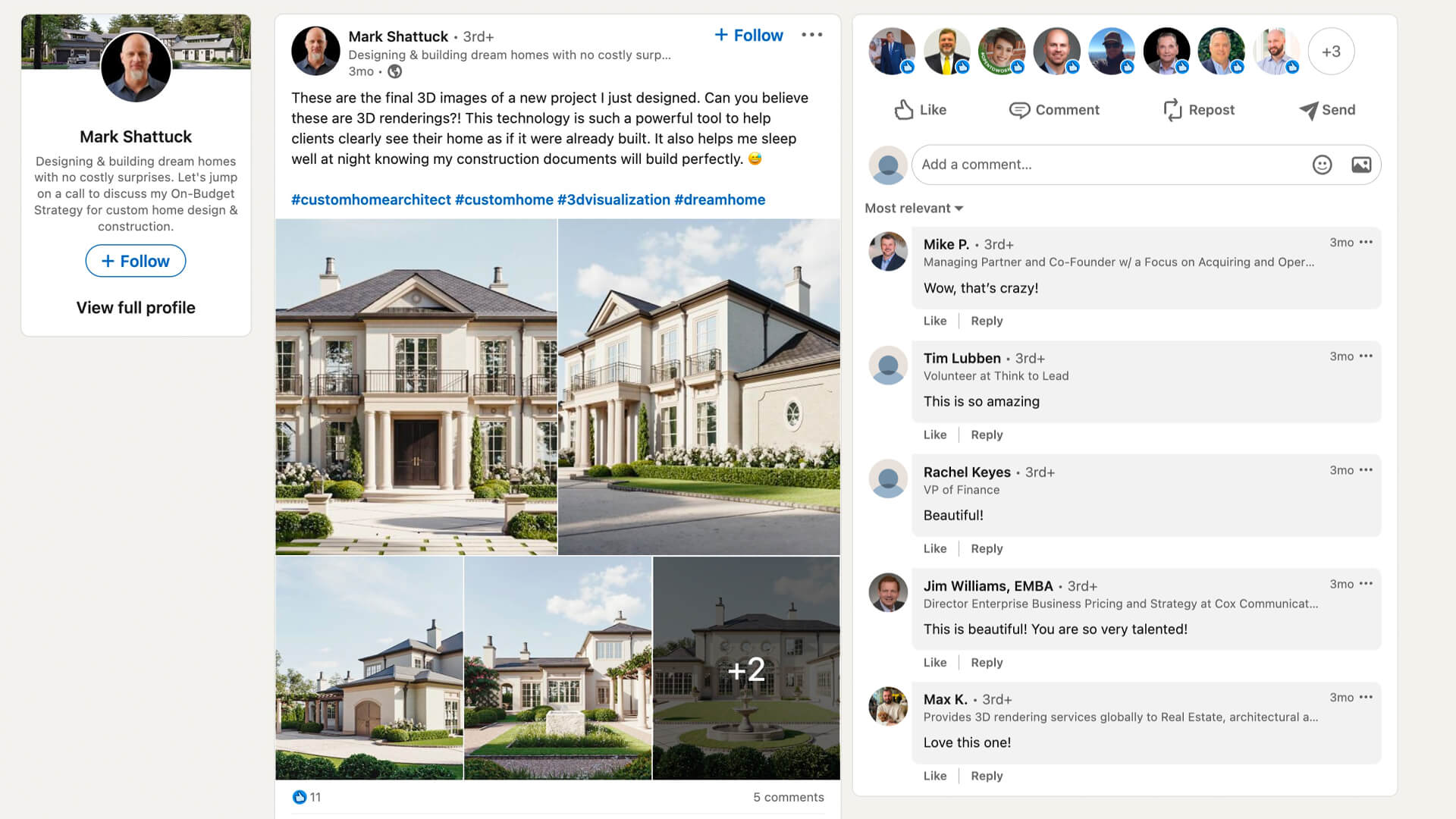 Impressed by the 3D architectural visuals and Mark's design concept? Then check out our case study of making interior and exterior renderings for the architect's other project.
We are grateful to Mark for choosing ArchiCGI to visualize his amazing designs. Looking forward to our next project together! 
Need 3D rendering services of the highest quality for your architectural or real estate projects? Contact us today to book a free consultation with one of our managers!
---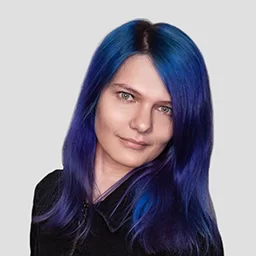 Catherine Paul
Content Writer, Editor at ArchiCGI
Catherine is a content writer and editor. In her articles, she explains how CGI is transforming the world of architecture and design. Outside of office, she enjoys yoga, travelling, and watching horrors.