Net Zero Ready Homes 3D Rendering: Creating CGI for Award-winning Builders in Canada
Land Ark Homes, an award-winning Canadian company with a 30-year history of residential design and construction, contacted our 3D visualization studio in spring 2022. They needed Net Zero Ready home 3D renderings for Watercolour Westport, their latest community project in Westport, Ontario. Currently, the community phase 2 is under construction with properties available for sale. To launch an early marketing campaign, the company needed photorealistic 3D visualizations that would show the future look of the offered homes.
All Watercolour houses are designed according to the Net Zero building certified standards. This means these homes, with the installation of solar panels, can generate as much energy as they consume. Our team is happy to have been working on such an innovative and sustainable project.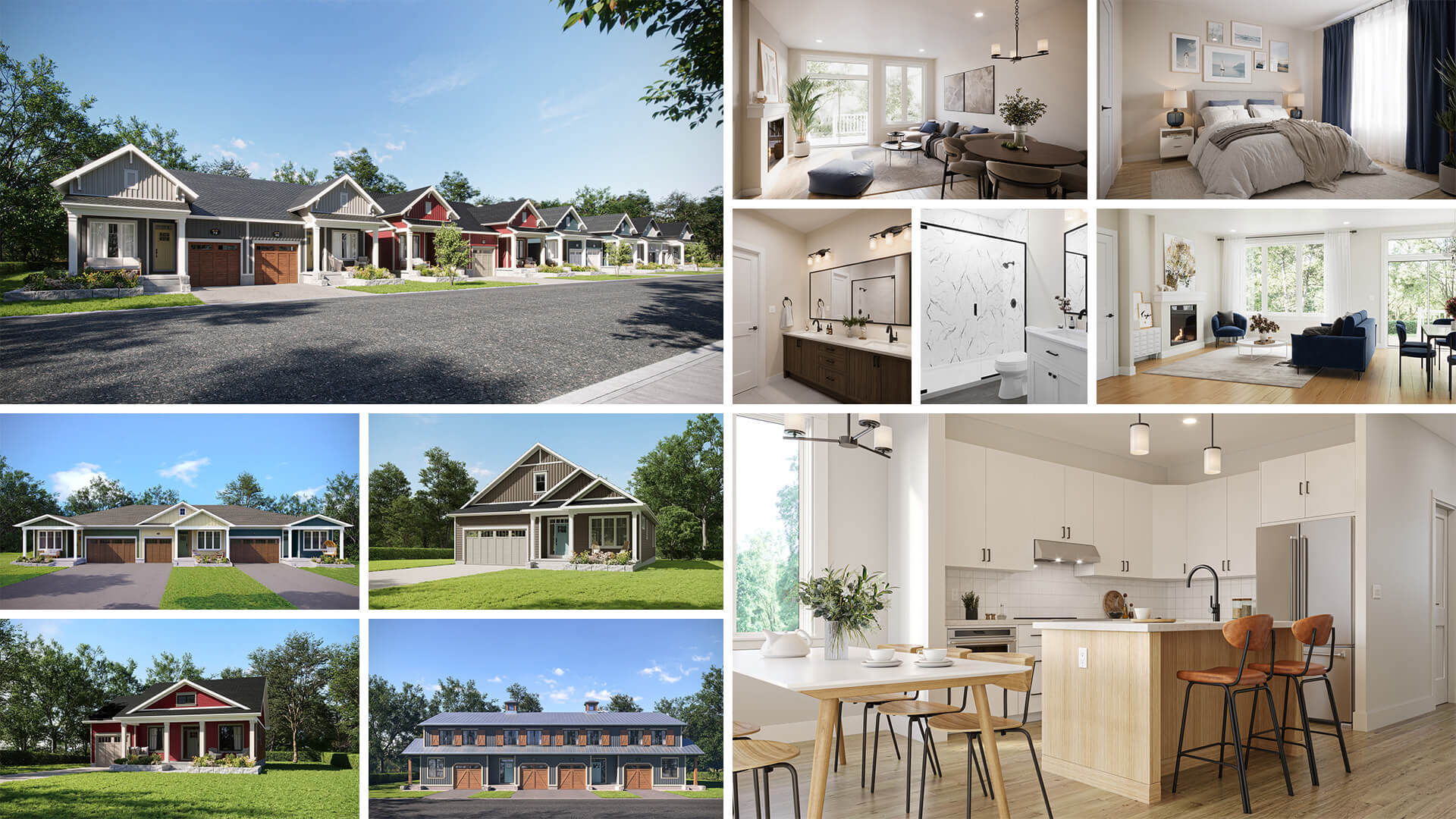 We've created several dozen interior and exterior renders for Land Ark Homes so far. Now, let's take a look at all the visuals and find out how they were used for marketing!
#1. Tasks and References
The ArchiCGI team visualizes different types of buildings for Land Ark Homes. Namely, we create realistic exterior renderings for their single-family and semi-detached bungalows as well as bungalow towns. Also, we make interior CGI for internal spaces of these Net Zero Ready homes: kitchens, living rooms, bedrooms, and bathrooms. 
The client always gives us full packs of references for each 3D rendering task. They typically include: 
construction drawings;

camera angles preferences;

material references;

guidelines for interiors: the client's preferred colors, style, type, and brands of design elements.
Get your project estimated in just 1 hour - fill out this brief!
Usually, we pick and use ready-made 3D models of the required furnishings from our studio's extensive library, saving time for both the client and us. 
From the very first 3D rendering project together, we learned what kind of mood, lighting, and environment details the client likes. So, we always recreate them quickly and easily in every task.
And now, let's take a look at some of the best examples of Net Zero Ready homes 3D rendering we've made for the Watercolour community.
#2. Project Results
Below, you can see the exterior 3D renders we've created.
And here is the interior CGI of energy-efficient homes.
As you can tell from this message that the client left in our CRM, they are  happy with the results.

Now, let's find out how 3D visualizations made by ArchiCGI help to promote properties.
#3. Marketing Usage of Net Zero Ready Homes 3D Rendering
Land Ark Homes extensively uses our renders on the Watercolour Westport community's website and social media pages. You can view some examples below.
We are grateful to Land Ark Homes for our fruitful cooperation and the chance to write this case study. Visualizing their energy-efficient designs is always a delight for our team!
Looking for 3D rendering services to bring your real estate marketing to the next level? Contact us at ArchiCGI and book a free demo tailored to your business needs!
---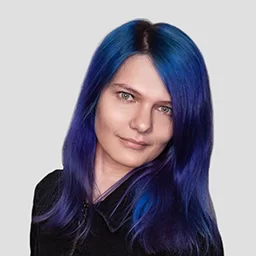 Catherine Paul
Content Writer, Editor at ArchiCGI
Catherine is a content writer and editor. In her articles, she explains how CGI is transforming the world of architecture and design. Outside of office, she enjoys yoga, travelling, and watching horrors.