Office Space Rendering: How It Helps Architects Nail Projects
How does office space rendering make a difference to the work of commercial architects? In brief — it changes everything. 3D renders optimize the entire workflow of an office space project from presenting a concept to working with clients' feedback and design iterations. Finally, photorealistic 3D visualization ensures that the architect's clients get just the result they wanted — or better. Wonder how is that possible? Let's take a look at the most alluring benefits of office space rendering.
How CG Renderings Changed the Designers Development
#1. Presenting a Project at Pitchings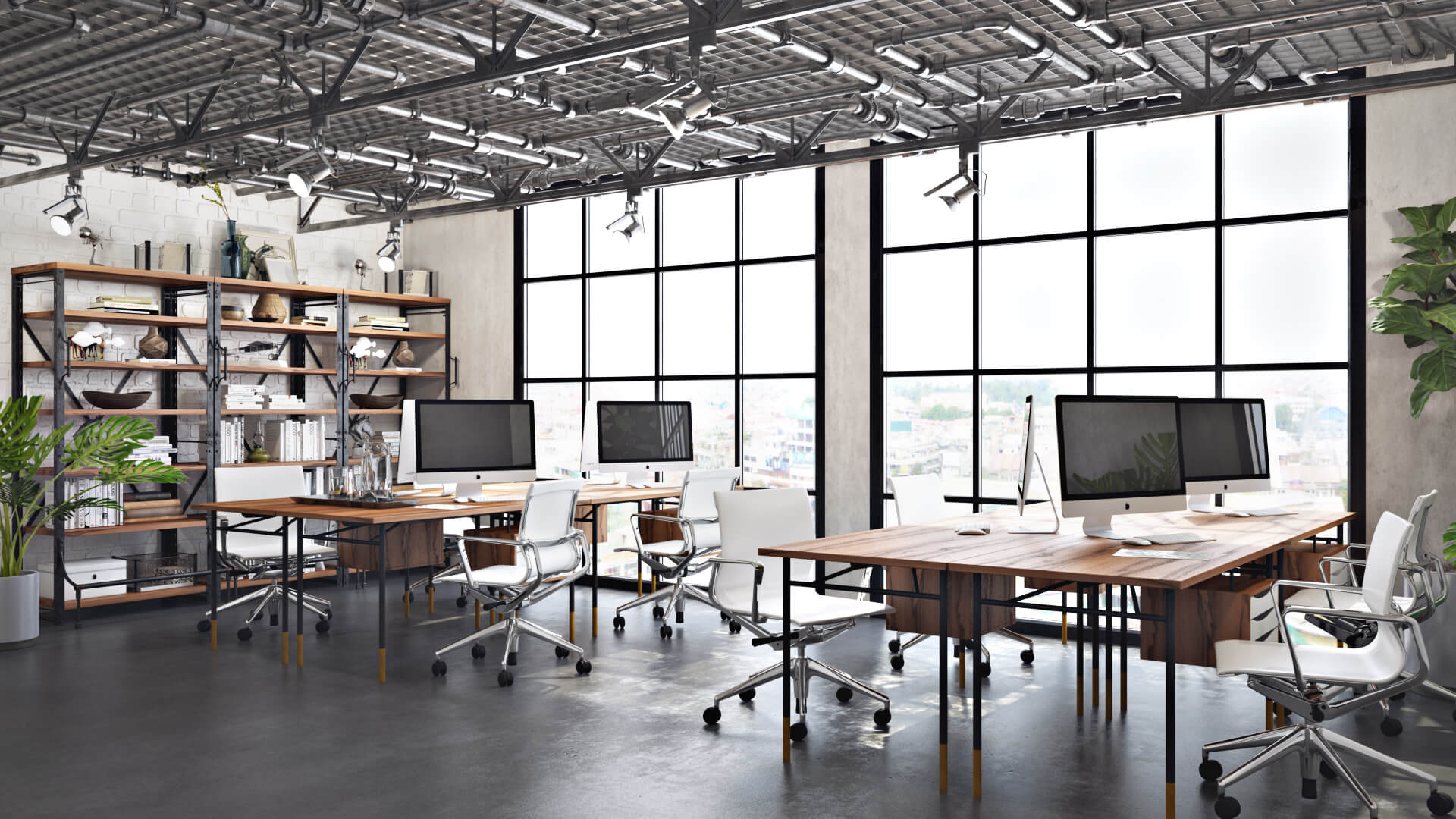 Office space renderings help potential investors to understand design features easily. For there's almost nothing to explain when one can see everything. Which is a breakthrough from the time when an architect had to explain design functions and stylistic choices with words and drawings. No more playing alias with clients!
Besides, pitchings involve a fierce competition, so standing out is a must for getting shortlisted. And 3D rendering will provide that wow effect that will help the project score additional points with the audience. For nothing can beat the visual impact of a photorealistic picture or cg animation immersing the viewers into the project, making them feel like it's real. Investors will appreciate the architect's going an extra mile and having thought about details. This way, 3D visualization is a competitive advantage for pitching office space projects.
#2. Approving a Concept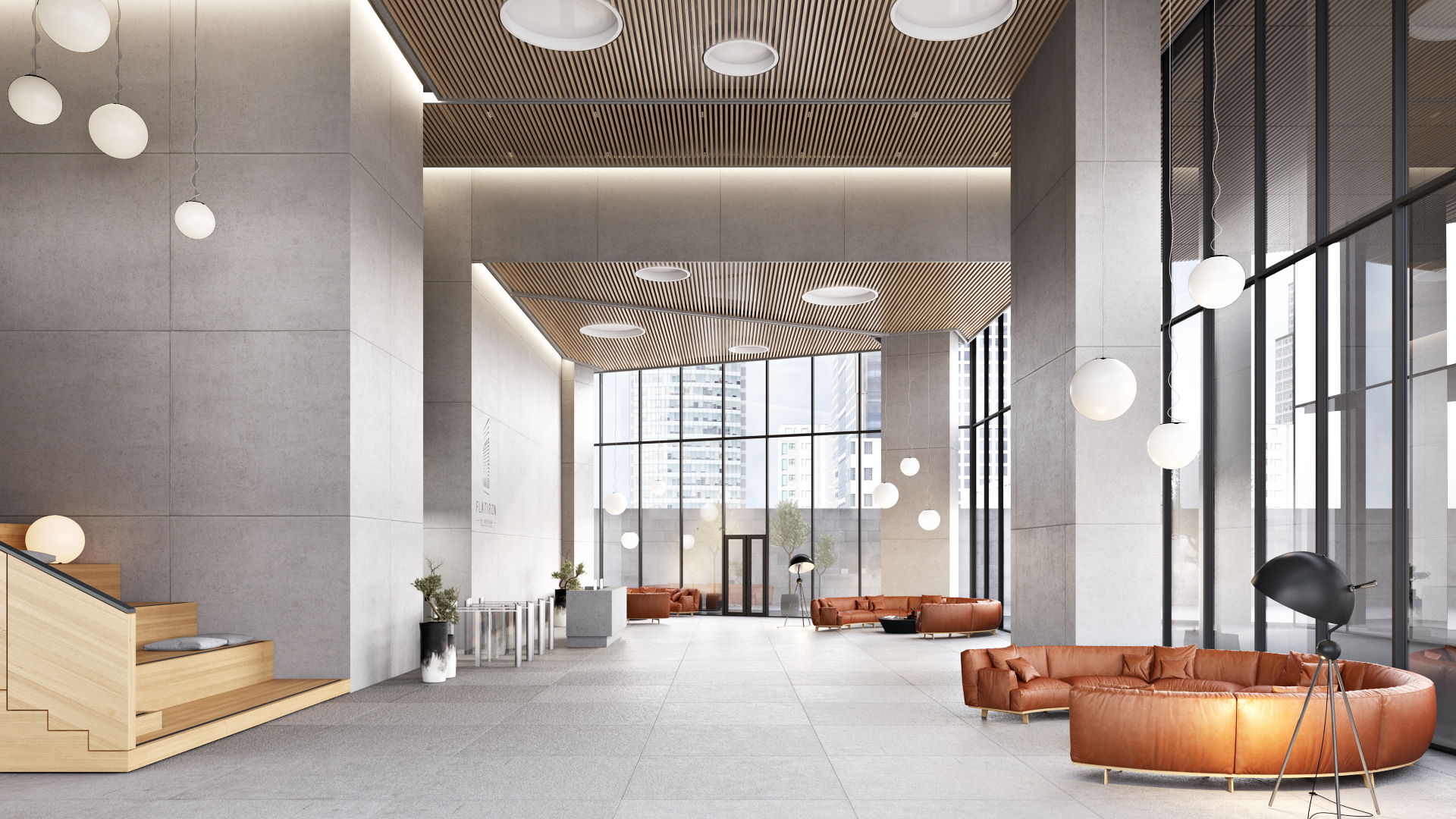 When an architect presents an office concept to clients, the main task is to explain the visual decisions he or she made. It includes the spacing of rooms, furniture, colors and textures, and how all elements combine to make one distinctive style. But how these visual choices affect the general theme of an office space can't be fully shown with drawings or sketches. The former doesn't provide an accurate depiction of the rooms' appearance and the latter shows only one room or zone of office space from a single point of view. Thus, an architect has to explain the office space aesthetic in words, and clients need to just imagine them.
Present your architectural project like a work of art with AI-powered CGI
Meanwhile, CG rendering depicts the design with the precision and realism of a photo. This way, the audience sees the concept at work and immediately understands whether they like it. So they might make their suggestions or approve the project at once. If the former is the case, it's way better to understand how the clients really feel before further working on the project. And if the clients are happy, the architect can continue work, knowing that he is on the right path.
#3. Showcasing Design Features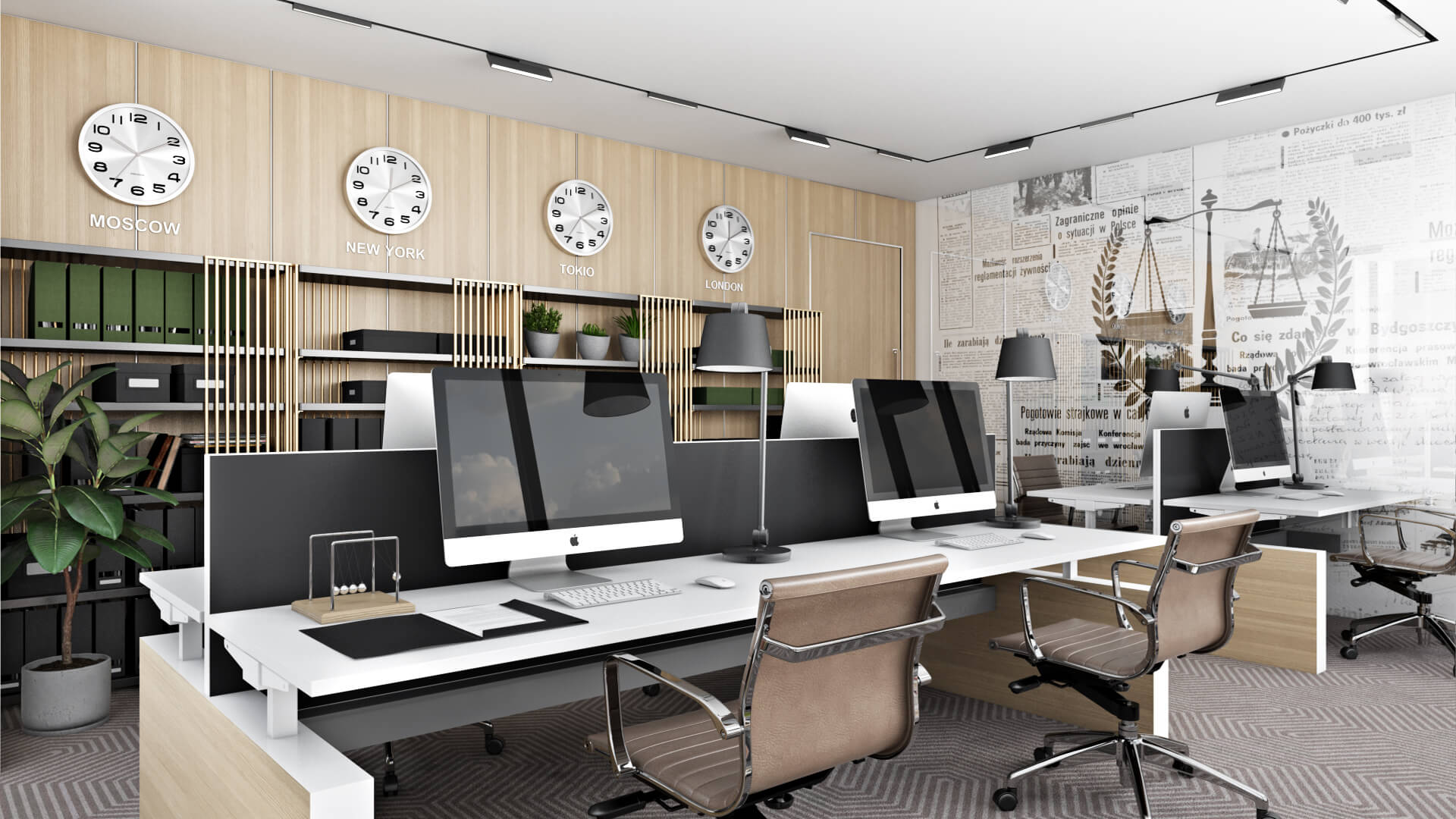 At the detailed design stage, an architect presents the layout, selected materials, lighting as well as usage scenarios and functions of each space of an office area. There are clearly too many things for the audience to process at once.
Moodboards, sketches, and collages are helpful, but they don't give a complete picture. For instance, wood samples perfectly convey the feel of a material but don't show what the actual flooring will look like. To give a general idea, one can sure use a sketch, but it won't show colors and textures. So the architect needs to juggle lots of materials to help viewers combine separate elements into one coherent image.
Office space renderings combine the best features of traditional presentation materials. They show all design elements in photoreal quality, already united in one picture. So while showing details, CGI enables the viewers to examine the layout and see the overall impact of the office interior.
#4. Double-Checking Details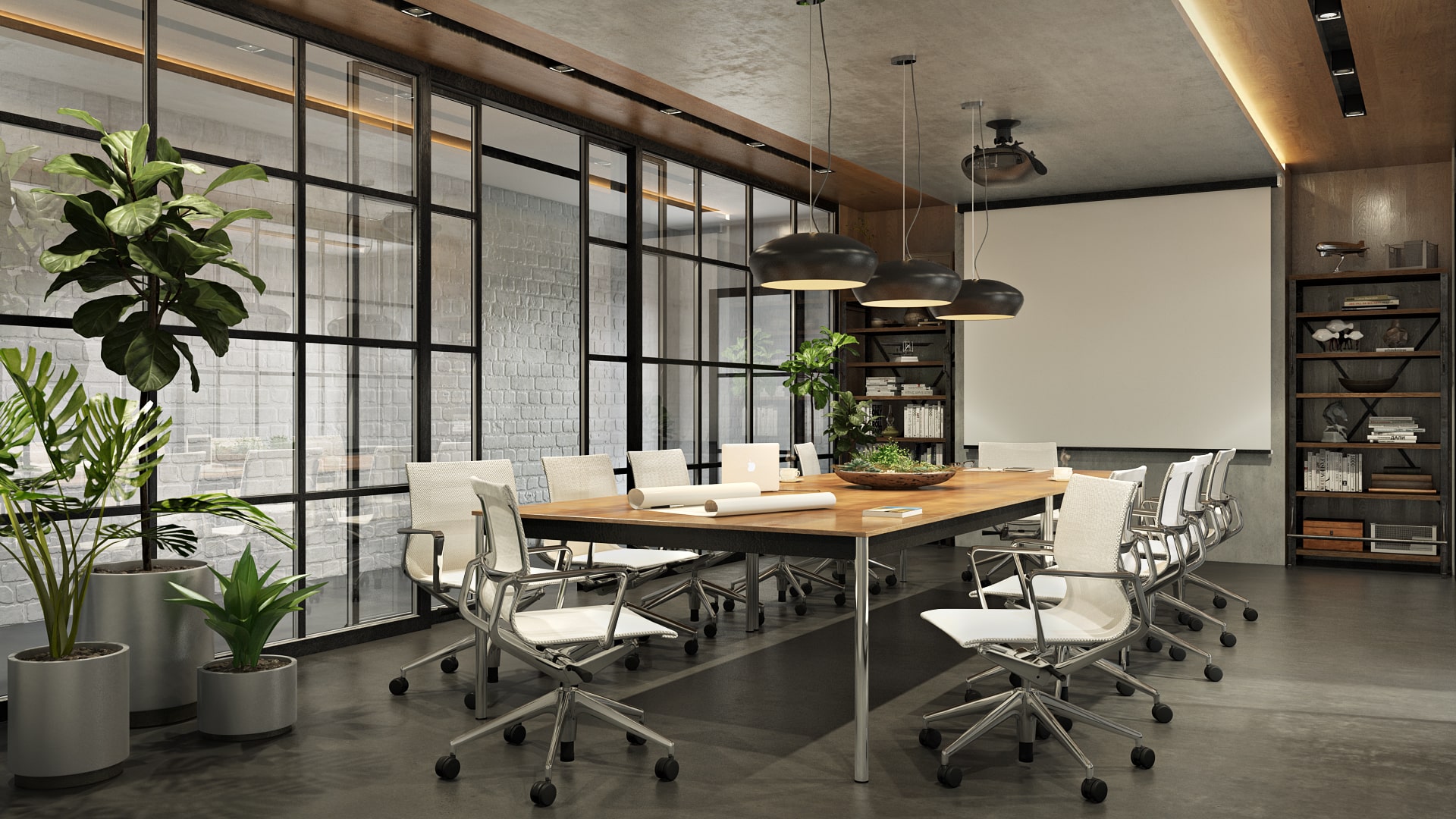 Before proceeding to implementation, it makes sense to double-check and see if the office space meets all the requirements of the owners. Design development usually includes many iterations, so it can be hard to keep up with all changes and clearly see the general picture. As the designer offers new solutions, and the owners contribute with their preferences, the project evolves. Moreover, the space owners might just not quite understand some of the things he asked for or agreed upon.
Now with photorealistic 3D renders, it's easy to show the final version in all details. All the changes, major or minor, will finally be crystal clear. The space owners will see the whole picture and make an informed decision as to whether to proceed or make adjustments.
#5. Showing Different Configurations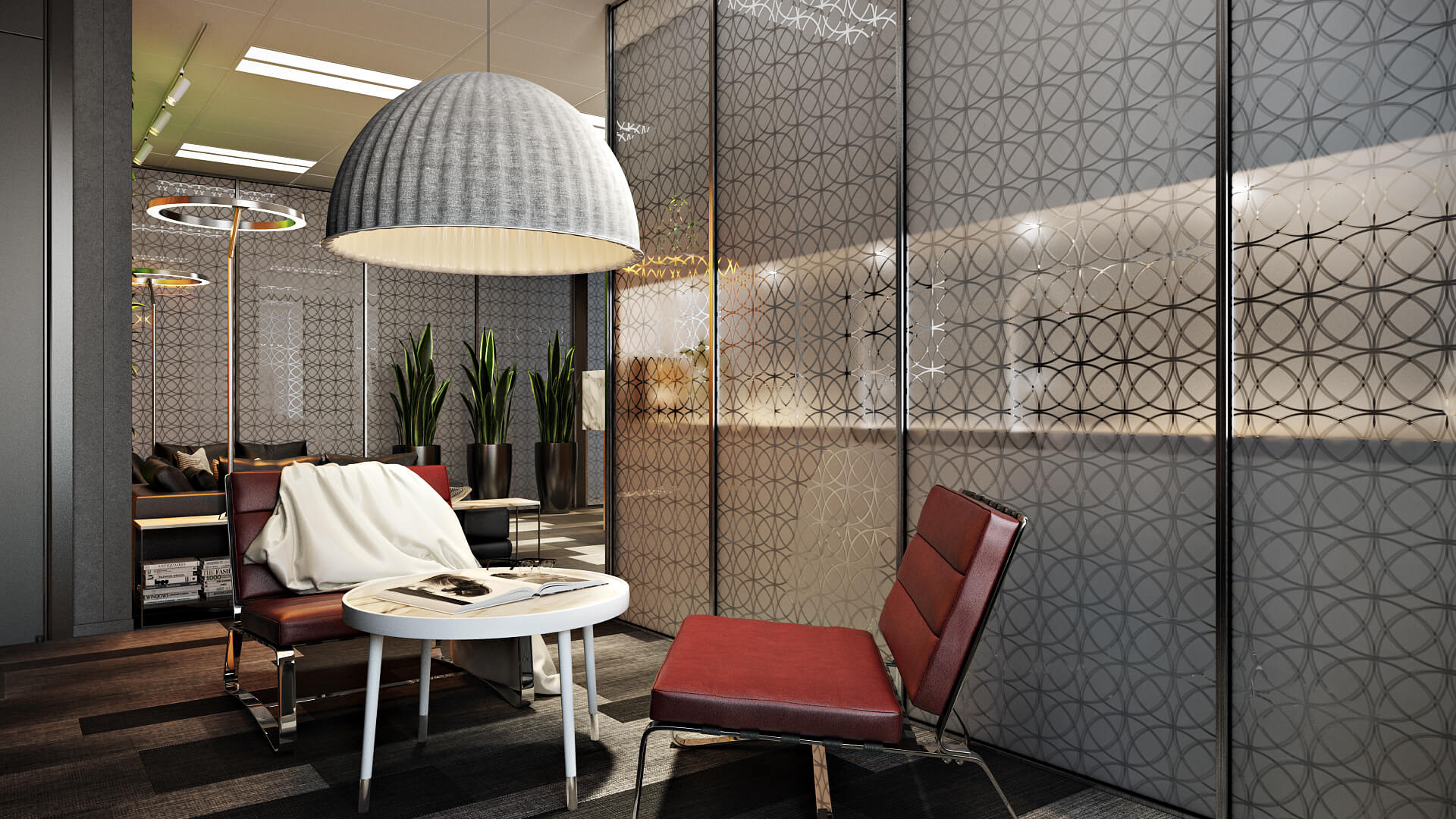 And what if there's a need to show a few design options? For instance, a client needs to choose between three versions of flooring for a coworking space. How does one explain him the choices? It sure used to mean trouble. The client struggling to imagine three versions of the space that did not exist, the architect doing his best to guide him, telling about the pros and cons of each option. Both sides worked hard but felt uncertain.
Now with office space rendering, nothing can be easier. CG Artists can create visuals with different flooring so that all the architect needs to do is to show them to the client. The latter will see for himself the value of each solution and make a decision based on what suits the space best.
#6. Enhancing a Marketing Campaign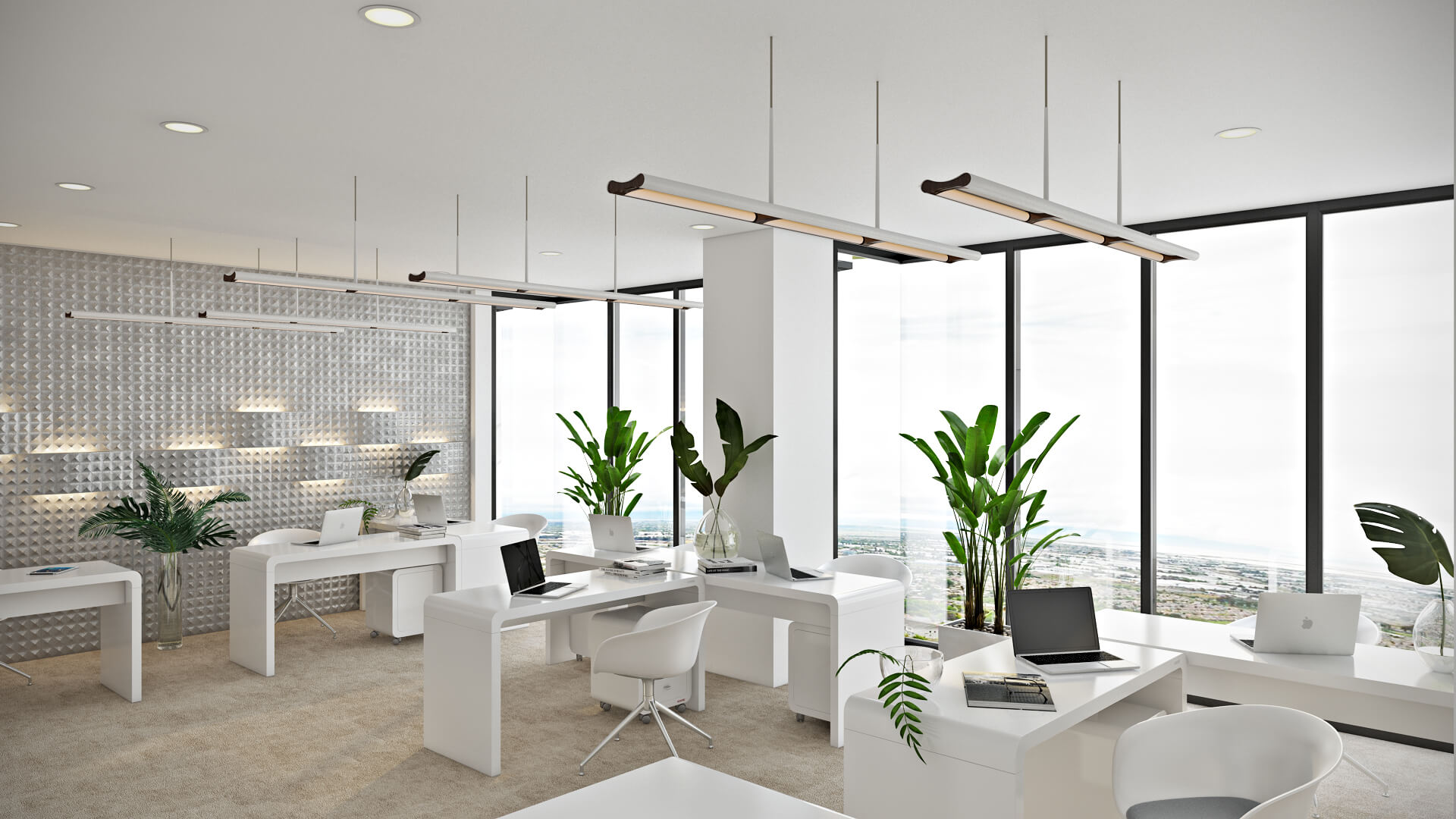 If an office space is intended to be sold or leased, its owners often want to find the buyer before construction. To do this, they launch highly creative and visually powerful advertising campaigns. So they need high-impact imagery — to use on websites, social networks, in printed materials, etc. And since there's nothing to shoot at this stage, photoreal office space rendering is the only way. This means that an architect who already has such materials will be at a great advantage.
Take your design presentation to a new level with interior rendering
A 3D Rendering Project Takes 5 Days Only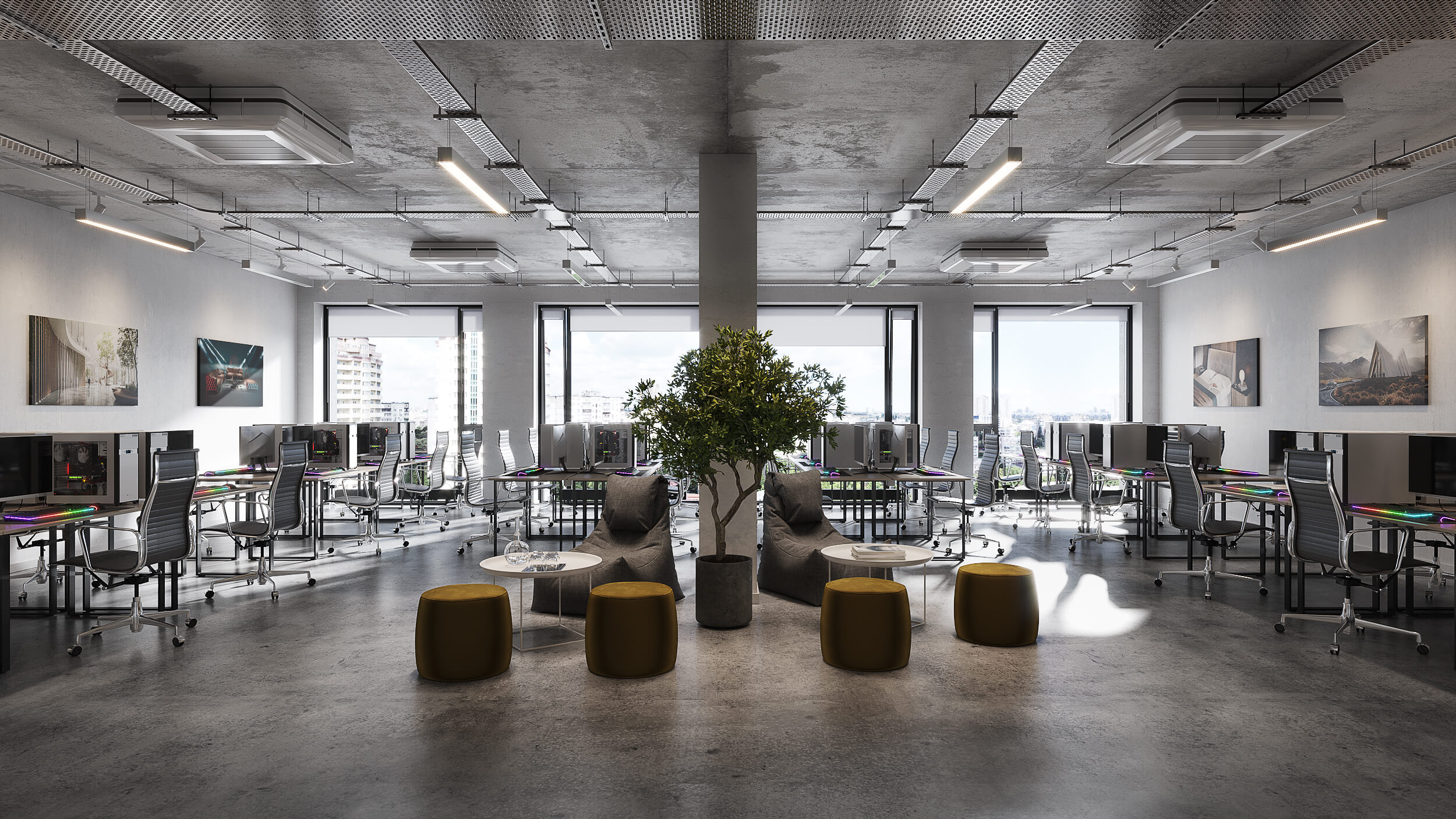 One might think that producing such art pieces might require months. However, 3D visualization of an architectural project takes 5 business days. For bleeding-edge software, powerful hardware, rendering farms, and AI-powered quality assessment speed up the project and relieve the 3D rendering artists from all tasks that distract them from work. Still find it unbelievable? Then check the process out for yourself.
Office Space Visualization Workflow
The creation of CG imagery can be broken into 5 main stages: building the space geometry, adding furniture and other interior elements, texturing and lighting the place, reviewing and rendering the final result in the quality required.
Day 1. Floor Plans and Space Geometry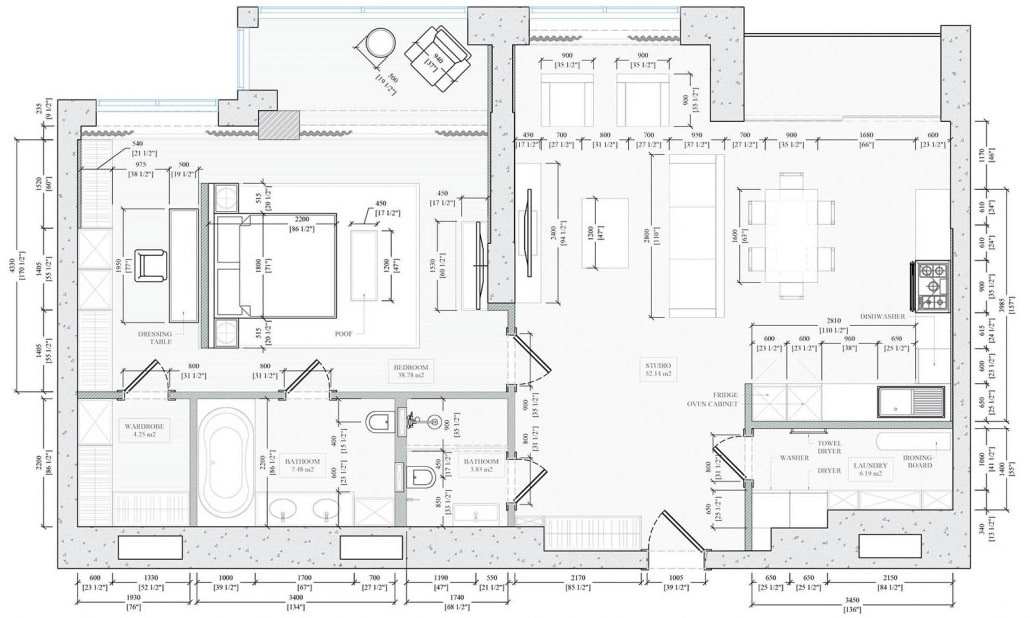 To digitally recreate an office space with all due accuracy, a 3D artist needs to perfectly understand it. So before getting started, it's necessary to fill out the brief and send the floor plan drawings. Based on the latter, the cgi studio builds the space geometry.
Day 2. Furniture, Accessories, and 3D Models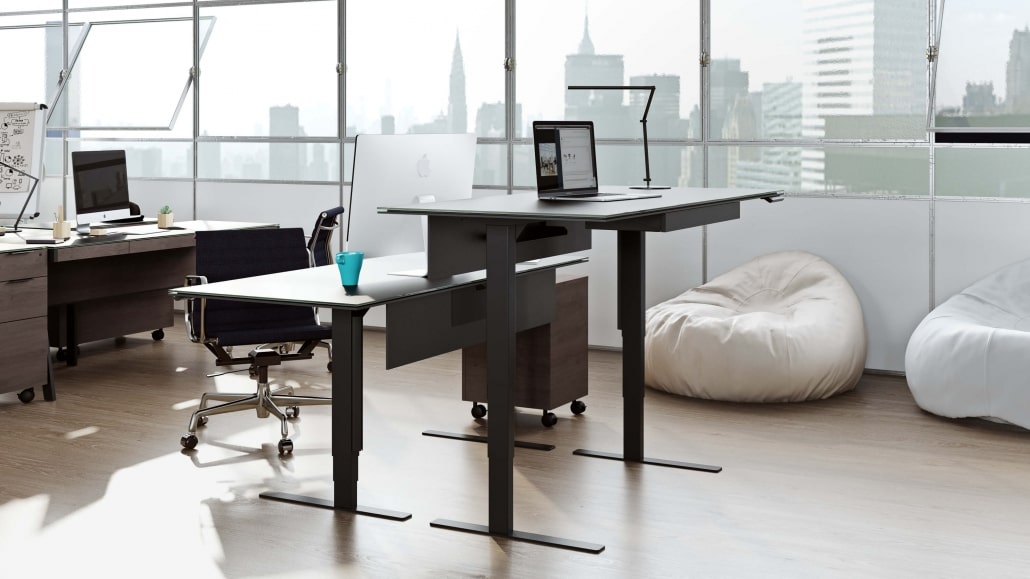 At this stage, the 3D artist fills the space with furniture and decor. He does that using reference images, arrangement plans and 3D models of interior objects provided by the architects or selected by himself. To make the process faster and easier, we have built up an extensive library of 3D objects, including furniture, decor, architectural elements, lighting fixtures, and many others.
Day 3. Textures, Materials, and Lighting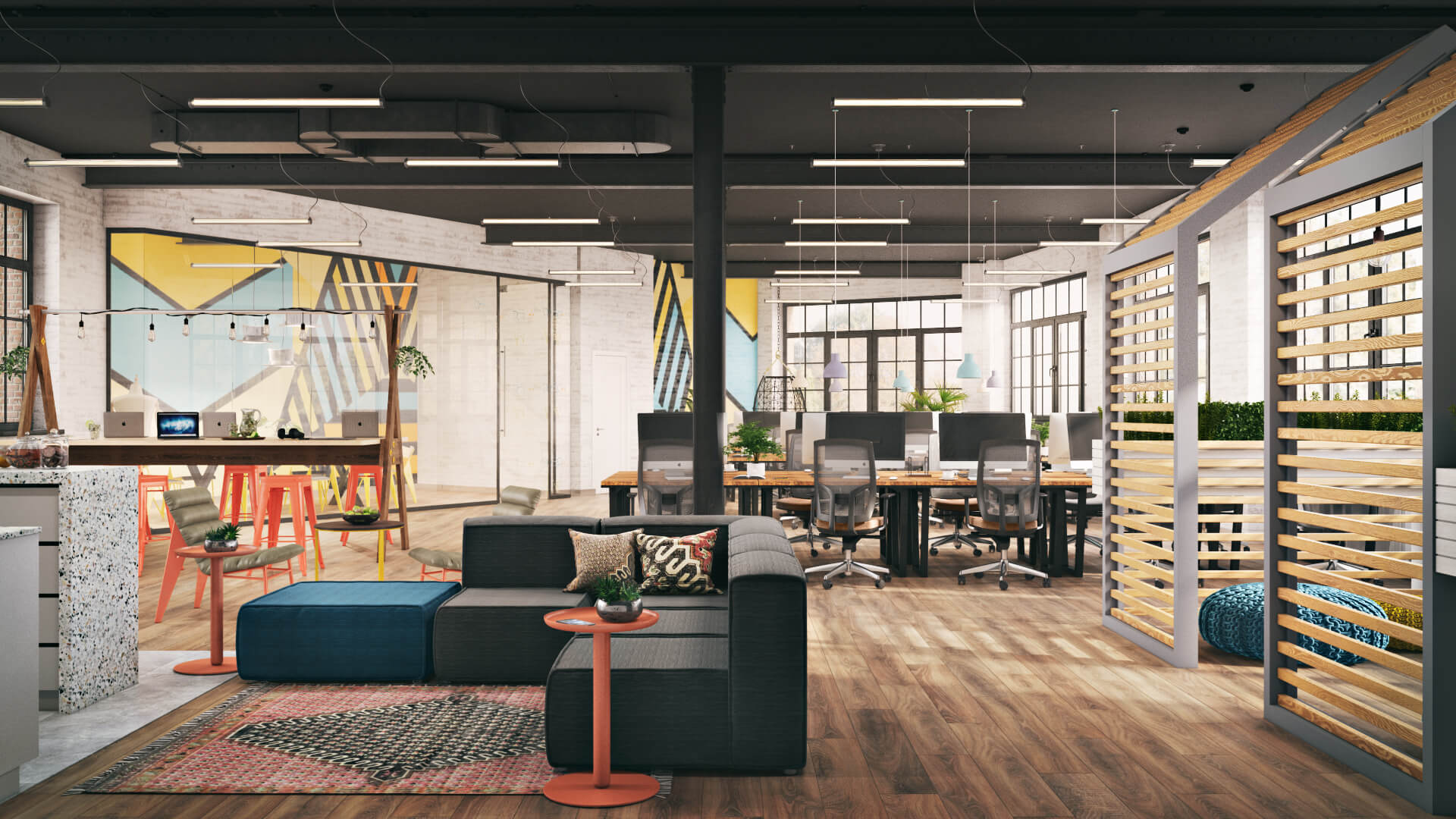 Now the scene is ready, but only in the form of gray mass. Time for some high-end texturing and setting beautiful light. An architect then sends the references and examples of textures for different objects and explains the lighting scheme.
At the texturing stage, the 3D Artist applies materials to the surface of 3D models. Initially, textures are flat images. So the CG Artist "unwraps" the model and gets the 2D shape which he then transfers to the texture image. It results in the map of material that properly covers the surface of the CG model. To make the object look realistic, the 3D Artist then sets the texture properties, such as glossiness, color, reflection, bumpiness, etc. And as there is no such thing as a flawless surface in real life, the artist may add signs of wear or aging. As a result, all objects look like in a professional photo.
After that, the 3D artist renders several images in low quality to check is look is achieved. If necessary, the visualizer enables some additional artificial light sources in the scene, so that each part of the depicted room was clearly visible. Once the images are ready, the 3D visualization company submits them for approval.
Day 4. Comments and Amends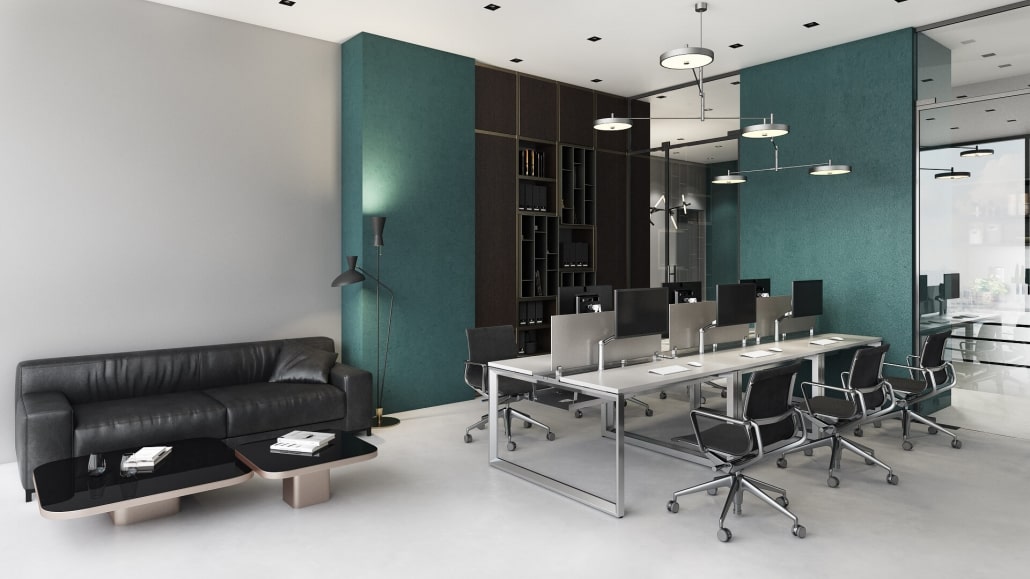 At this stage, results are reviewed. The space owners can send comments and ask to make corrections if necessary. The CGI studio will make the necessary adjustments and send the updated version for approval. And once the architect finds the office space rendering perfect, the next stage begins.
Day 5. Final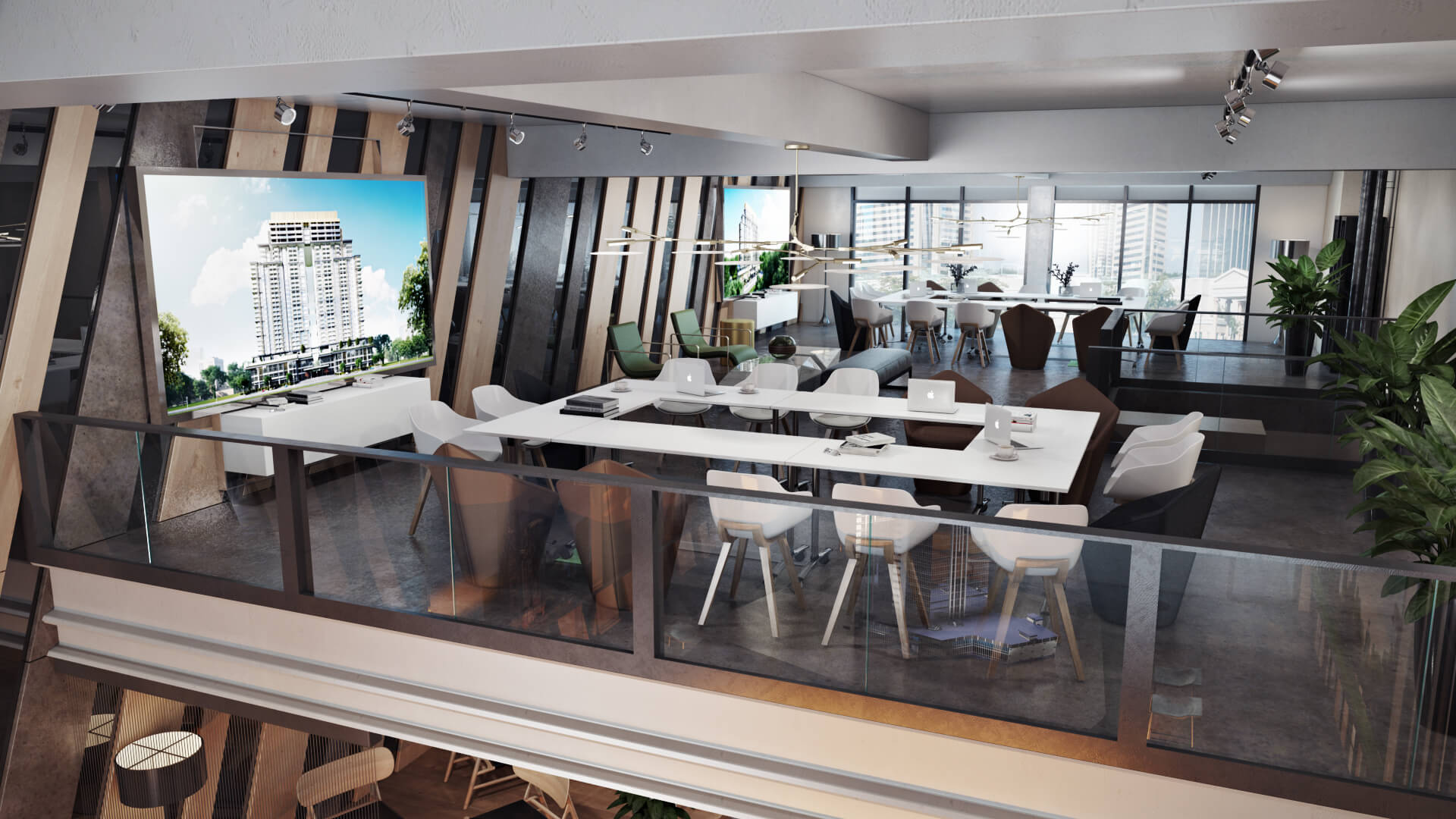 At this stage, the 3D Visualizers render the imagery in 4K quality. Then, the CGI specialist proceeds to post-production — adjusting the brightness, contrast, saturation, and focus in order to make renders look like a million dollars.
Office space renderings play an important role on every stage of an architectural project development. They make a competitive advantage, ease the communication process, speed the approval up, make for amazing ads, and serve as excellent illustration materials when working with contractors.
Need photoreal masterpieces to sweep your clients off their feet and make them really see your project? Contact ArchiCGI for 3D architectural rendering services. We will create swoon-worthy marketing assets your audience won't be able to forget.
Want to learn how much your project costs? See how we evaluate 3D rendering projects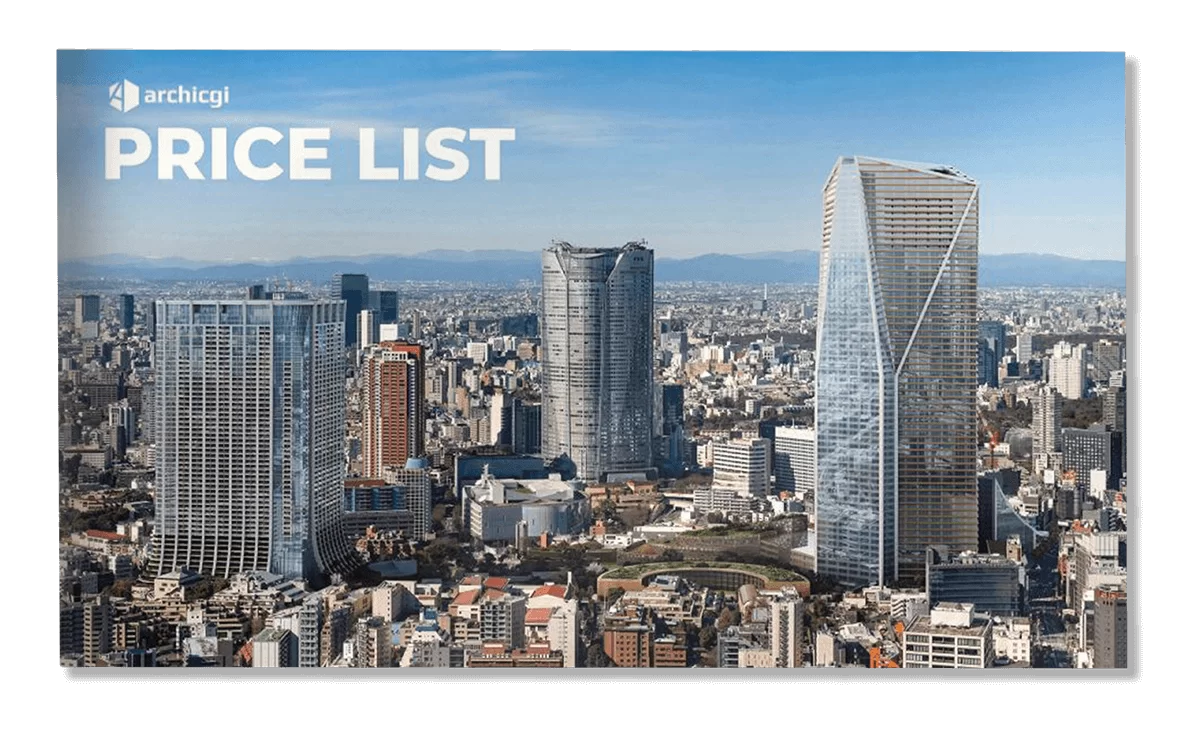 ---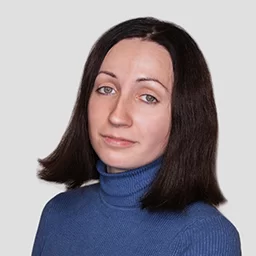 Irma Prus
Content Writer, Copywriter
Irma writes articles and marketing copy for ArchiCGI. Her dream is that more people discover the power of CGI for architecture. Irma is into neuromarketing, ruby chocolate and Doctor Who series.
Like this project? We've got plenty more! Check out these CGI beauties.