3D render engines are the software items that perform the transformation of the prepared 3D scene into a 2D image or animation. They can be based on different methods, such as ray-tracing, rasterization, path-tracing. Depending on the speed and the outcome expected, it comes in different types – real-time and non real-time. Which is why 3D rendering market provides an array of solutions for 3D rendering – different programs that are designed to satisfy different needs.
Over the years, we have acquired a large experience in 3D rendering services and worked with different kinds of software. We therefore invite you to profit from the results of our work and consider 7 options that we found particularly effective and reliable:
3D Render Engines – Exhibit 1: Mental Ray

First of all, this is a proprietary software item. It was created by Mental Images and now belongs to Nvidia company.
This renderer can come as standalone software and be run on Linux, Mac OS X, Microsoft Windows. Furthermore, Mental Ray supports  AutoCAD, Revit, Inventor, 3ds Max, Maya, Softimage, CATIA, Cinema 4D and many others.
Mental Ray is considered to be one of the best options by specialists of 3D rendering services. This rendering software is based on ray-tracing. Most importantly, this 3D render engine supports the technology of distributive rendering. Mental Ray is a popular choice in the sphere of architecture. For it has a lot of features, can be customized and allows to deliver high quality renderings. Furthermore, this render engine is a widespread choice for design and even film industry. As for the films, Mental Ray allowed to create visual effects for  Star Wars, Matrix, Hulk and many others.
Exhibit 2: Iray
As the previous one, this top-tier render engine was developed by Mental Images and is now owned by Nvidia.
Most importantly, Iray is a payware.
As for the plugins, this 3D render engine can be integrated into 3ds Max, CATIA,  Maya, Bunkspeed, Cinema 4D. Most notably, Iray is compatible with such platforms as Windows, Linux and Mac.
Unlike Mental Ray, Iray 3D render engine is based on behavior of materials and light. It is particularly popular with designers owing to its user-friendly interface. Another smart feature of this software – it is time-based. That is, one can programme the duration of the rendering process. As well as that, it is possible to choose indefinite amount of time and stop the rendering once satisfied with the result. This comes particularly handy when you don't need a high quality 3D rendering, but  merely a draft to illustrate one's idea.
Iray is mainly used by Designers, Architects, Engineers, Visual Effects Artists. As for the spheres it is useful for, those are film industry, architecture, design, engineering, marketing and advertising. Learning to use this renderer is not easy, although that's not the hardest piece of software to use.
Exhibit 3: Maxwell Render 

This renderer is a proprietary commercial software item developed by Next Limit Technologies.
It belongs to standalone rendering engines.
This software item can be run on Microsoft Windows, Linux, Mac OS X.
It has plugins for such programs as ArchiCAD, Cinema 4D, Maya, Modo, Rhinoceros, Sketchup, SolidWorks and many others. Most noteworthy, Maxwell Render has the reputation of being one of the most realistic 3D render engines. It has a lot of useful features, among which stands out the possibility to adjust the camera after the rendering process begins (although it increases the rendering time).
This renderer is not easy to master, but there's plenty of information on the Internet. So, with a bit of time and patience one can achieve the goal.
The main target audience using this 3D render engine are architects, designers, visual effects artists. This way, Maxwell Render is widely used in architectural visualization, film, animation, product design.
Exhibit 4: Lumion

Lumion is a commercial standalone software developed by Act-3D.
It is available as a standalone program, and can be run on Windows Vista, 64-bit, Windows 7,8 and 10, as well as Mac OS X.
This rendering engine also has plugins for Archicad and Revit.
Lumion can be used for creating architectural visualizations, animation, product design. This 3D render engine is mainly oriented on architects, urban planners and designers. this way, Lumion is a popular choice for Architecture, Design, Advertising. Another plus worth mentioning – the software is quite easy to learn and use. Last but not least, it has a user-friendly interface, so it's rather easy to learn.
Exhibit 5: KeyShot

KeyShot belongs to proprietary commercial 3D render engines.
It was developed by Luxion Inc.
This is a standalone rendering engine, and it is compatible with Windows and Mac (32-bit, 64-bit).
Most importantly, Keyshot cannot be integrated into 3D modeling applications, but they can be linked to it. As for the import options, KeyShot is compatible with more than 40 3D file formats, among which are native CAD ones –  Autodesk Inventor, Alias, SOLIDWORKS, CATIA, Rhino. Furthermore, it supports neutral files formats. To be more precise, IGES, STEP, OBJ and FBX.
Keyshot is used for product design, architectural visualizations, animation, engineering, as well as automotive industry, jewelry and advertising. As for advertisements, you can see it in ads as for Michelin and MTS smartphones.
KeyShot is a real-time renderer, so its speed is one of the most outstanding qualities. Owing to a user-friendly interface, the workflow is relatively easy.
Now, let's proceed to discussing the best  3D render engines currently existing on the market – Corona Renderer and V-Ray.
Exhibit 6: V-Ray

Most certainly, V-Ray is the indisputable leader in the 3D rendering industry.
This is a proprietary commercial software created by Chaos Group.
This 3D render engine is available in a standalone version. As well as that, it has plugins for Rhinoceros, SketchUp, Modo, Cinema 4D, Blender, 3ds Max, Maya and many others.
Furthermore, V-Ray can be run on all platforms – Microsoft Windows, Linux and Mac OS X.
Most notably, VRay is considered to be one of the best 3D render engines. It is praised by 3D services specialists for providing an exceptional library of textures and quality of the output. Moreover, it supports the possibility of Distributive rendering. This  renderer is a popular choice for animation, product design, architectural visualization, for films and TV. It is appreciated by architects and visual effects artists. It's a rather tough program to learn for newbies, as the interface is quite complicated. However, basics can be learned owing to a huge amount of information on the Internet.
Exhibit 7: Corona Renderer 

Corona Renderer is hugely popular nowadays.
The only program that is more in demand is  V-Ray.
However, development of Corona is picking up speed. First of all, It is a commercial software developed by Render Legion s.r.o.
It comes in standalone version and can be run on Microsoft Windows ( 64-bit, to be more precise Vista, Windows 7, 8, 8.1 or a later version).
This rendering engine has plugins for Cinema 4D, 3ds Max, Maya.
This 3D render engine is young but quite promising – its quality and speed respond to the requirements of the seasoned 3D artists. Moreover, it supports the technology of Distributive rendering. Another big plus – the learning curve is not so complicated. As for the special features, 3D artists remark that this 3D render engine easily handles complex post-productions.
Corona Renderer is used for architectural visualization, product prototyping, animation and is therefore popular with architects, designers, and  visual effects artists.
To choose between those two wonderful 3D render engines, it is important to understand the main differences between them. First and foremost, Corona Renderer is an unbiased 3D render engine, while V-Ray is a biased one. That is, to create a scene, Corona Renderer makes calculations based on the principle of truthfulness. Everything has to be as it would in the real world. There are almost no settings that can be changed, only some camera adjustments. Moreover, it is important to understand that unbiased rendering is never over. It will go on and the image will get better forever. All you need to do is to stop it once satisfied with the result. As for the biased rendering, all settings are adjusted manually. As a result, the rendering process is finite. Since V-Ray is based on the most advanced existing calculating algorithm – Monte Carlo principle, it works at an incredible speed. This way, we can receive a high quality final image in less time. Which is exactly why V-Ray is so immensely popular. However, if one wishes to continue working with Corona after V-Ray, there's a special converter on Corona site to make it possible.
ArchiCGI company has been successfully working with all of these rendering engines for more than 5 years. We treat each project as a separate story and always look for solution that suits best the needs of each particular client. However, we prefer working with V-Ray for still imagery, as it allows to receive the best quality photoreal images within the reasonable amount of time.
Contact ArchiCGI 3D rendering company – we'll turn your projects into dreams right now. We'll be happy to make your beautiful plans come to reality.
We wish you most photorealistic renderings and prestigious projects!
---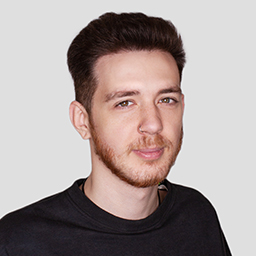 Keith Gardner
Senior Project Manager
Keith is a seasoned scrum master who can turn even a team of complete strangers into a well-oiled machine. Outside of work, he is the king of social games and a caring dad for a ferret Tyra.