3D rendering companies, such as your humble servants, provide a whole number of  3D services. 3D modeling and 3D rendering are the crucial ones, for every other 3D product you know derives from them. Yet, those notions are often confused by non-professionals. Imagine that you contact a company for 3D services and don't know what you actually need.
It's always wise to learn a little bit about the service you want to get before calling professionals. To begin with, you'll be able to understand what exactly you are looking for. Moreover, by investigating into those terms you'll get an idea of what  the workflow is like. And this is crucial if you want to understand why those 3D artists need so much time to deliver the project and why they charged you with that exact price.
Before seeking 3D services company: 3D modeling or rendering
3D modeling and 3D rendering are two different procedures with totally different workflows. At the same time, they are two consecutive stages of the same process. As a consequence, when seeking services with a 3D rendering company, make sure you know what each of them involves.
3D Modeling Services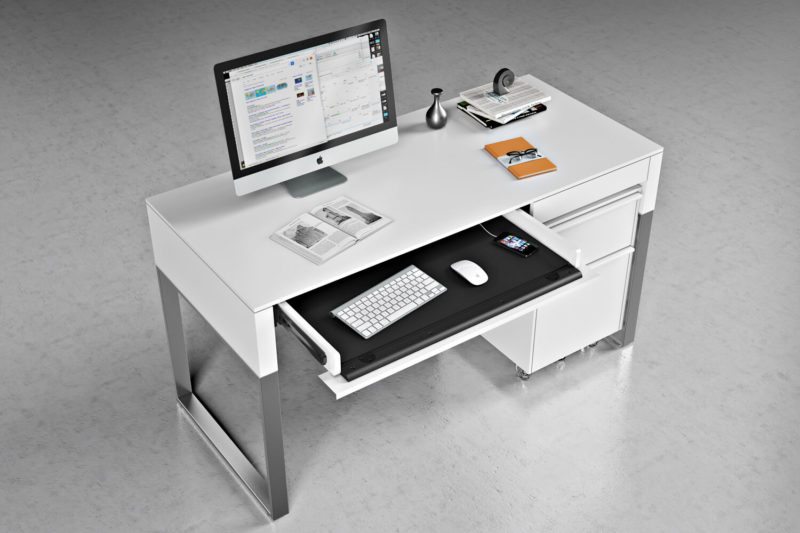 3D modeling is the process that precedes rendering. Of course, there are other parts of workflow happening in between, but those two are the essential ones. The term "3D modeling" means creation of a virtual model of an object using specialized software such as SketchUp, Rhino, Blender and 3ds Max. Depending on the software used, there are different types of 3D file formats.
Computer analyzes the given data which it perceives as mathematical formulas. To get a model of a chair, it is necessary to digitally create it. So, as a result of this procedure, we get a 3D model – a virtual object which can be looked at from any point of view and has all the physical properties and behavior of the real one.
Based upon the method of data collection, the model can be created manually – through 3D sculpting, automatically or via 3D scanning. After which, the textures are applied to the surfaces of the object via texture mapping process.
The output of 3D modeling is a technical file, which is fit for creation of a physical object. It can be further used for creation of this object in real life, for 3D rendering, 3D printing, or in animation pipeline.
Here are only some of the industries using 3D modeling services: Architecture, Manufacturing, Engineering, Gaming, Cinema, Animation, Education, Science.
3D models may undergo further processing as part of Visualization, Product Prototyping, Virtual reality, 3D printing, Engineering visualization, Product prototyping and testing, Animation, Milling.
3D Rendering Services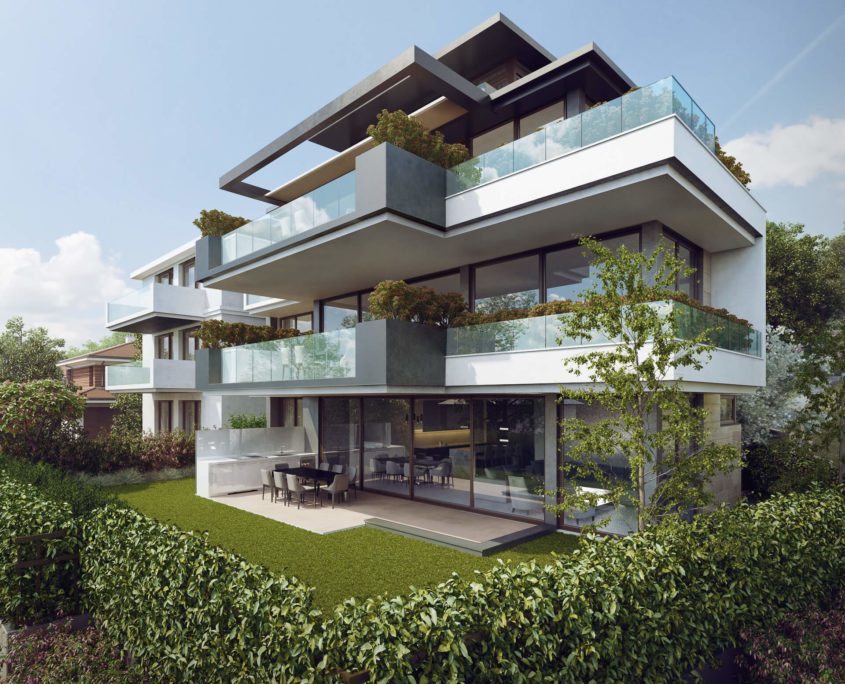 The term 3D rendering refers to creation of an image by automatic computer processing of the data. If 3D modeling is basically the process of virtual recreation of an object, 3D rendering is more about taking pictures of a scene featuring an imported 3D model with photoreal effects – camera setting, light, shadows, atmosphere, optical effects. For that reason, it is often compared to cinema and photography. Although unlike any of these types of art, the scene is imaginary. Before rendering, one needs to create it via 3D modeling process, and sometimes animation. Only then can 3D software start to perform all necessary calculations to create the actual rendering.
There are two major rendering techniques: rasterization, starting from geometry, and ray tracing – starting from pixels. As for the types of 3D rendering, the main ones are real-time and non real-time. Real-time rendering is used for games and animation and is defined by the speed rather than quality. Non real-time, or pre-rendering, is focused more on the quality than speed. The result of this procedure is a high-quality photoreal image. As a result, the process may take from a few hours to a few weeks.
Among the soft used for 3D rendering, Mental Ray, V-Ray, 3Delight, SOLIDWORKS Visualization, Corona Renderer, Lumion are particularly popular options.
The output of 3D rendering  is a photorealistic picture. Its main purpose is to show the object yet to be created in real life. For that, it can be further used in 3D services for creation of 3D tours, walkthroughs, animations and videos, as well as for virtual reality.
Let's have a look at the industries using 3D rendering: Architecture, Advertising, Marketing, Cinema, Gaming, Engineering. 3D rendering services are widely used nowadays by manufacturers, designers, architects and developers.
Present your architectural project like a piece of art with AI-powered CGI
As you can see, 3D modeling and 3D rendering are two different stages of the same process having different goals and output products. As a result, you will seek 3D modeling services when you need a virtual representation of an object for further reproduction or demonstration, while 3D rendering can provide you with photoreal images of the scenes featuring these 3D models. Need high-quality 3D renderings or 3D models, and within the shortest time possible? Contact ArchiCGI studio! Our 3D rendering company has an extensive experience in providing 3D services. Our 3D modelers and artists will create a product of an astonishing quality that will be perfect for your project's needs.
We wish you most amazing and successful projects!
---
Irma Prus
Content Writer, Copywriter
Irma writes articles and marketing copy for ArchiCGI. Her dream is that more people discover the power of CGI for architecture. Irma is into neuromarketing, ruby chocolate and Doctor Who series.