How can an architect or a designer know they are getting the most out of working with a 3D rendering artist? After all, it's crucial to understand what skills your partner has exactly, what their workflow is like, and what you can expect from such a collaboration.
To help you with that, our architectural rendering company prepared this list of 5 important facts about CGI specialists. So, read on and learn everything you need to know to ensure the most productive partnership with your CG expert!
#1. 3D Rendering Artist is a Multitasking Specialist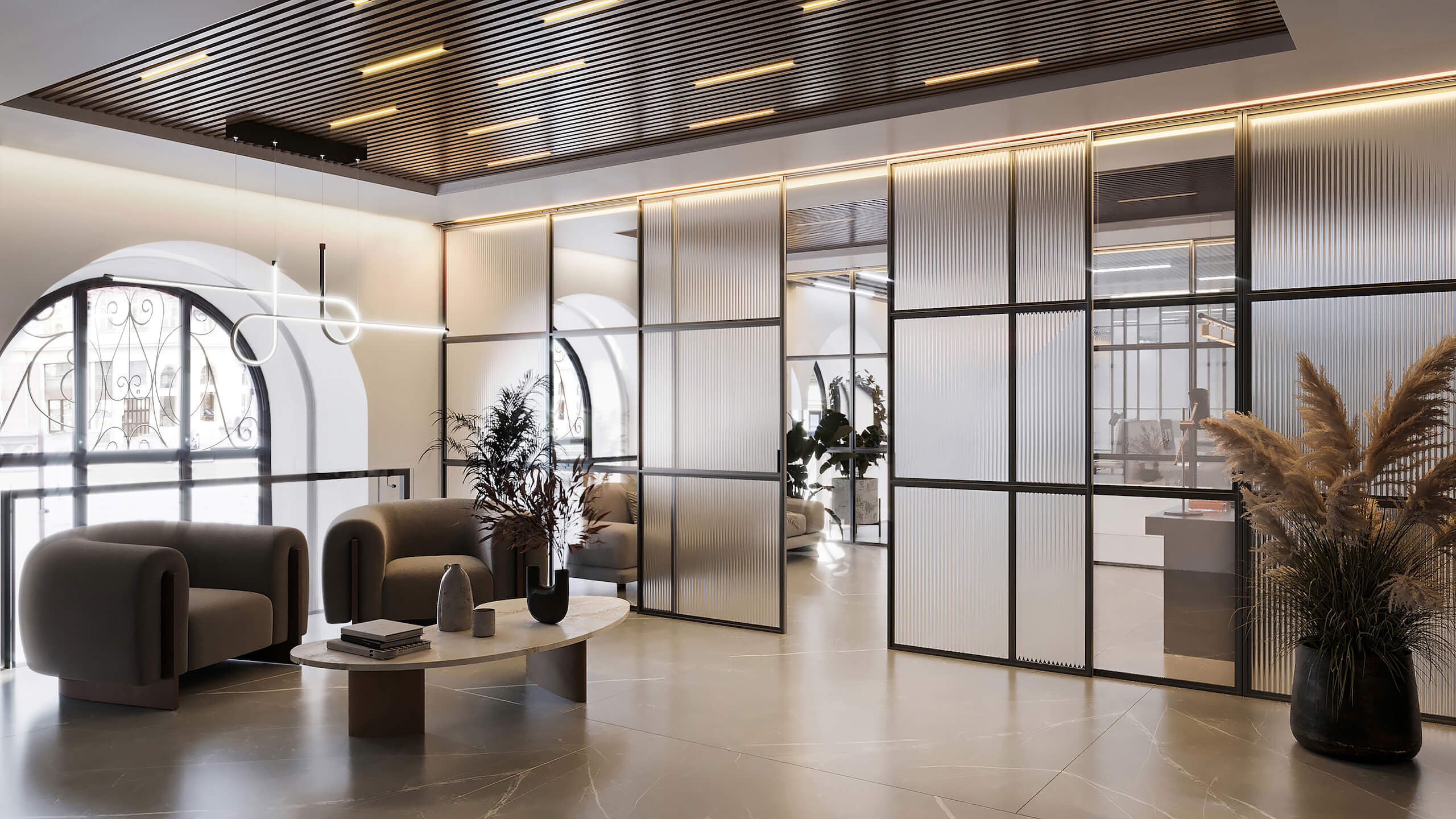 3D Artists work at the intersection of different creative professions combining artistic features with the technical routine. Many of them have experience in photography, painting and sculpture, because working with 3D visualization unites all these types of art and converts crafting skills into the digital form. To give you an idea, 3D modeling is inextricably linked with sculpting, as a realistic depiction of complicated forms requires understanding of proportions and dimensions. As for photography, it gives 3D Rendering Artist the knowledge of using angles, lighting and different types of shots. Video editing skills are vital for 3D animation as it allows creating high-quality multimedia content by using captivating shotcuts, dynamic transition effects and vibrant filters.
As a result of this extraordinary combination of knowledge, a 3D Artist knows how to adjust angles to present a project in the most appealing way, how to convey the ambiance in a 3D rendering or animation, even what scene will highlight best an exterior design. The same way, an experienced 3D Artist sees at once whether an interior looks more impactful in the morning sunlight or dim artificial light. So he will gladly provide his advice on a perfect environment for a skyscraper, be it a mystical twilight, like on the 3D rendering above, or an edgy urban landscape.
#2. 3D Expert is a Tech Geek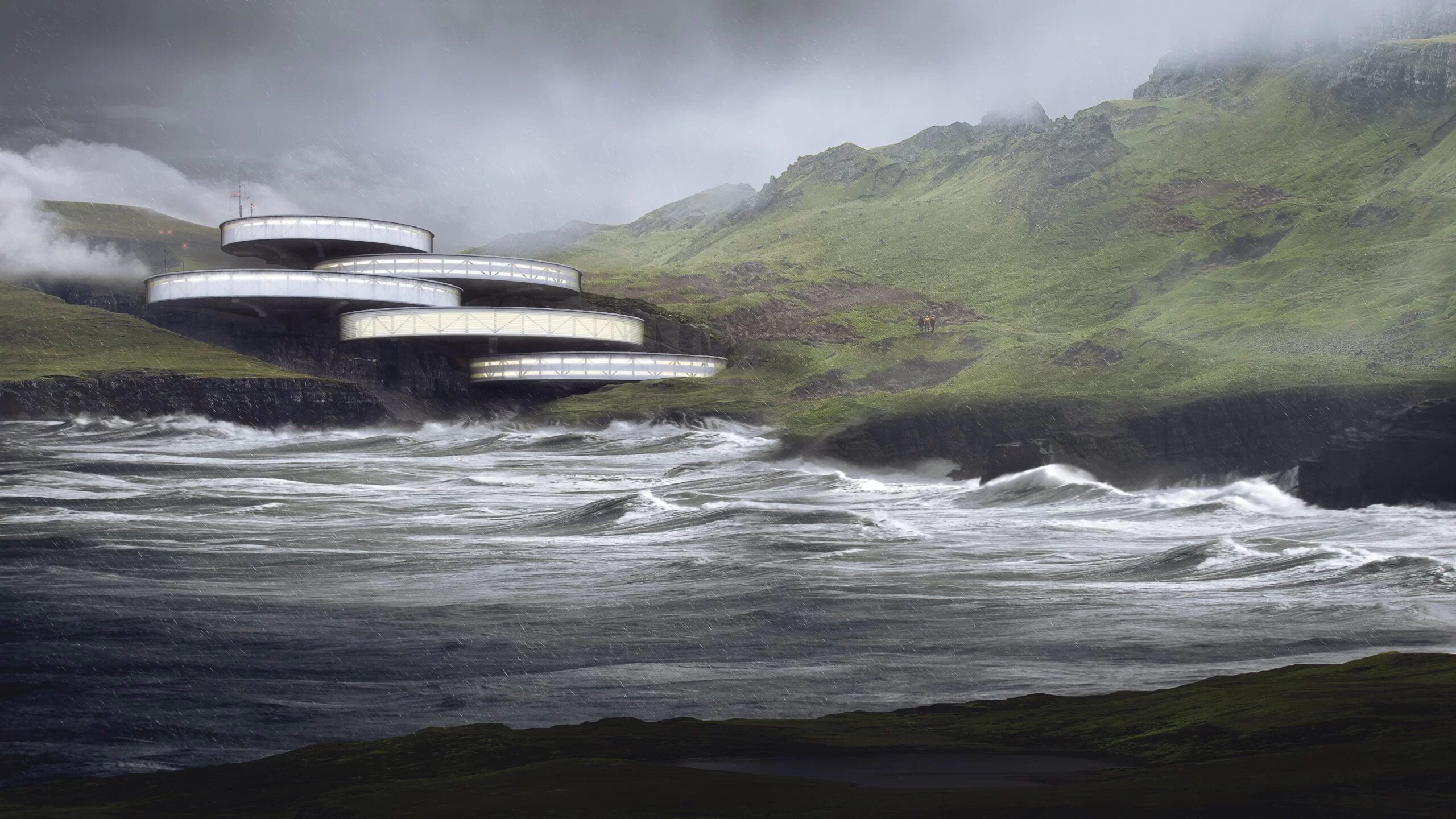 3D Artists usually work with different professional software, and the more qualified a specialist, the more software he uses. There are so many tools for 3D rendering, modeling, sculpting, animation, drawing, graphic design and so on, and they are only multiplying by each year. 3D visualization industry is based on new technologies so it's no wonder how geeky most of the 3D Artists are. Especially those wanting to move with the times and always be relevant.
For example, ArchiCGI 3D Artists mostly use 3ds Max, Revit, V-Ray, and Corona Renderer. The reason is every program has its own unique toolset, learning curve, compatibility with different plugins and so on. The features of software influence a 3D Artist's workflow, speed and the tools he can apply for specific tasks such as 3D modeling, creation of architectural 3D renders and animation. That's how our experts know how to get the best result with different software while using its most beneficial options.
Take your design presentation to a new level with interior rendering
#3. CGI Specialist Never Stops Learning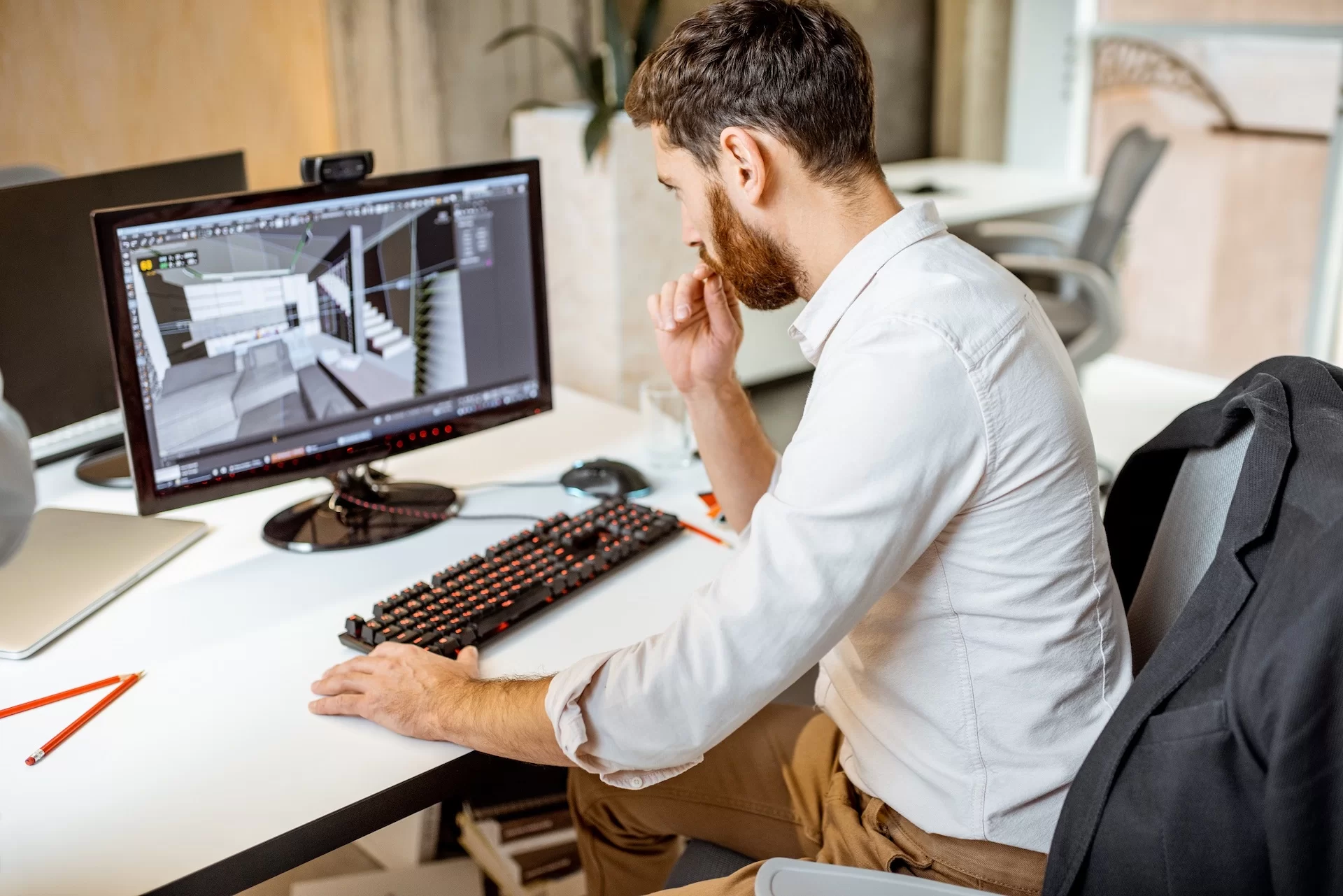 There is no limit to perfection, especially in the industry where so much depends on the constantly updated 3D technologies. Architectural visualization specialists never stop learning and gaining new professional skills. Moreover, the search for resources of photorealistic textures and new 3D models is something like a sport among enthusiastic 3D Artists. Such vital assets as foolproof scripts, high-end toolsets and advanced plugins are essential for the 3D rendering artists who want to be the best among colleagues.
To illustrate, most recently a few mentors of ArchiCGI 3D rendering studio went to Italy and the Czech Republic where they studied the advanced Adobe Photoshop and Corona Renderer training courses. Despite having worked in the industry for almost 10 years, these 3D Artists came back full of new energy and incredible knowledge. After all, learning and sharing experience is the key to self-improvement, and therefore a career boost.
#4. 3D Rendering Artist is a Team Player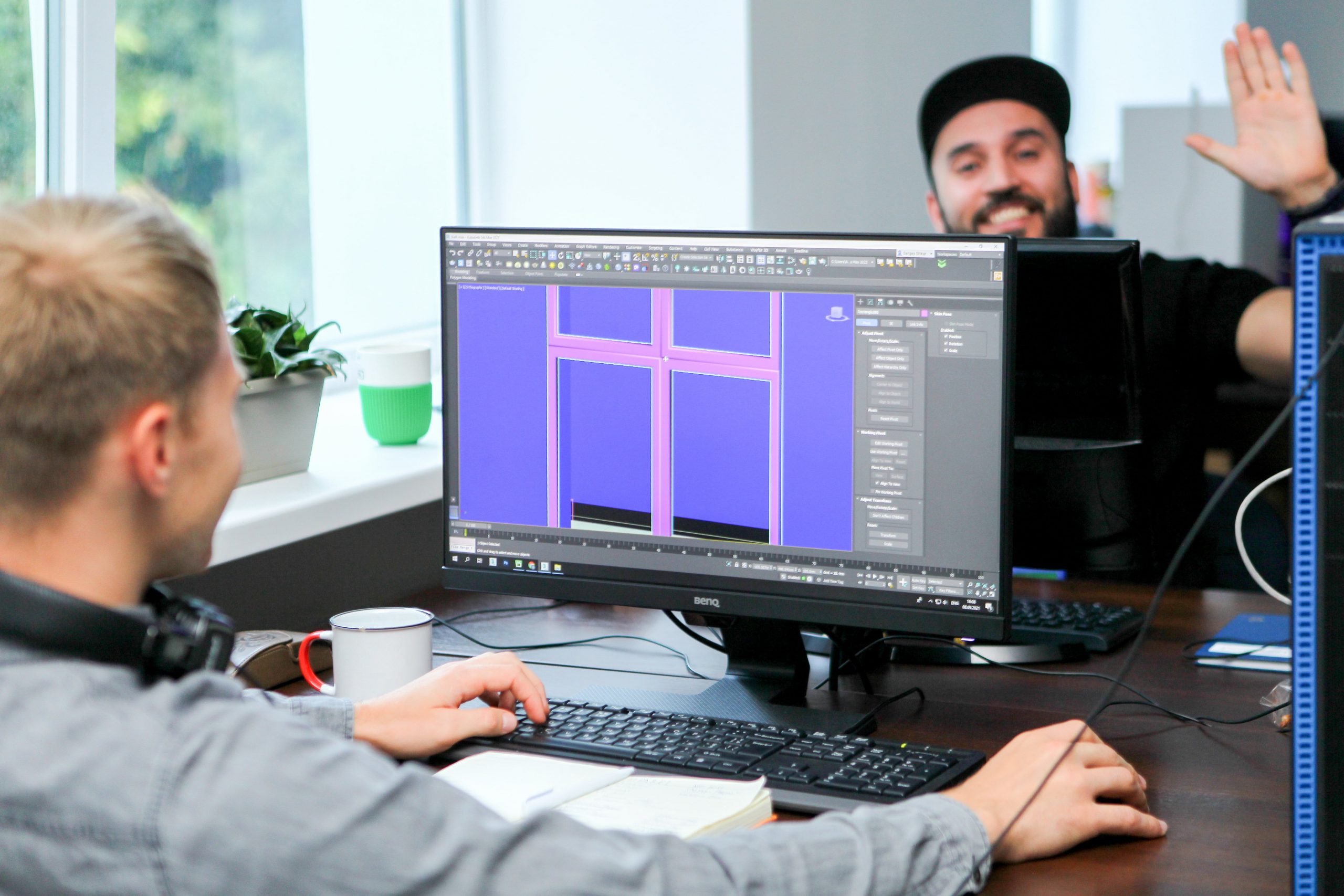 3D Artists rarely work alone, especially during large and complicated projects which freelancers simply cannot pull off. That's why CGI studios often have long-lasting contracts with big architectural and design companies – a joint work of 3D specialists means multitasking, namely, faster work execution and sticking to the tight deadlines.
In our company, for instance, 196 specialists are organized into teams – we call them cells. Each cell has a mentor responsible for training cgi specialists and setting standards for projects. The value of this kind of company structure is that a 3D visualization artist working in a team knows what contribution he must make and for what exactly he is responsible for. The idea that the success of the whole team depends on his results is a powerful motivation. At the same time, he is free to find his own solutions and, if necessary, share them with the others. This example of complementarity and mutual benefit strengthens the responsibility of 3D rendering artists and improves their results.
#5. Each 3D Artist Has a Specialization
The teamwork we mentioned above is also beneficial in terms of combining different skills of 3D Artists because each one of them has the main specialization they are best at. 3D modeling is done by modelers, 3D rendering – by 3D rendering artists and 3D animation – by animators. Likewise, product 3D visualization requires the knowledge of furniture design and advertising approach to the imagery. In the case of architectural cg imagery, the ability to create photorealistic backgrounds and large-scale scenes is crucial. And let's not forget about drawing skills and engineering knowledge that are absolutely necessary for making layouts and floor plans. Therefore, when a project includes several types of 3D visualizations services, cgi specialists combine their experience and skills to provide stellar results for their clients.
Case in point: the designer asked our specialists to create 3D renderings for his interior project presentation. He also needed furniture layouts and the exact furniture models he had in the reference images. The furniture layouts were visualized by our 3D Artist, then the modeler used them for making furniture 3D models, and only after that, the 3D rendering artist made the lifestyle product images with the help of the ready 3D models.
3D rendering artists are creative yet technically minded experts who combine 3D visualization skills with thoroughly organized workflow to provide results beyond expectations. They never stop learning new professional tricks, keeping up with software updates and building productive teamwork. As a matter of fact, ArchiCGI studio has 196 experienced 3D Artists who always eager to team up and make new visual masterpieces. Our cgi magicians have already created hundreds of high-quality 3D renderings that made a great impression on the clients.
Want to learn how much your project costs? See how we evaluate 3D rendering projects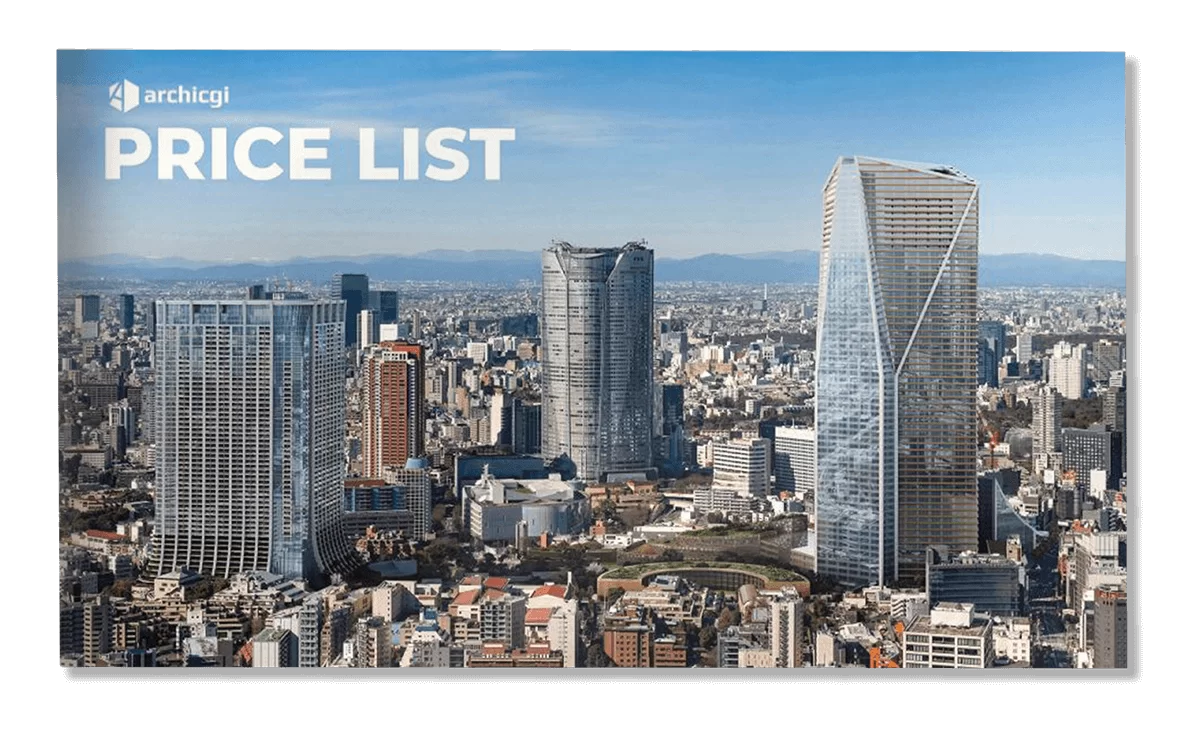 Want to get incredible visual materials for the presentation of your projects and products? Contact ArchiCGI architectural visualization company and obtain splendid photorealistic renderings made by professional 3D Artists.
---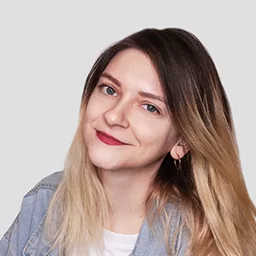 Valerie Adams
Blog Writer
Valerie is an editor and content writer. She used to work on news and entertainment TV channels and in a fashion & design magazine. In her spare time, she enjoys visiting foreign countries, art events, film and street dancing festivals.