Architectural 3D renders and 3D animation are a must for creating impactful presentations for interior or exterior design projects. Both options produce spectacular results and are equally good for influencing investors and future customers. But what kind of 3D visualization works better? As a company that produces both photorealistic architectural rendering and professional 3D animation, we have compiled an ultimate list of benefits and disadvantages of both for an architect to find out.
Architectural 3D Renders: Use Static Or Animated?
To choose wisely, let's evaluate both types of Architectural CGI according to such crucial criteria as visual impact, interactivity, story-telling element and cost.
#1. Quality Of Graphics
Professional 3D Max architectural rendering always looks breathtaking. However, 3D animation is always subjectively better looking than even the best static architectural 3D renders, because movement in general is more impactful, and photoreal CG animated videos have a jaw-dropping effect. And this is just what you need for convincing someone that a building that exists only on paper is already a landmark worth investing into.
#2. Interactivity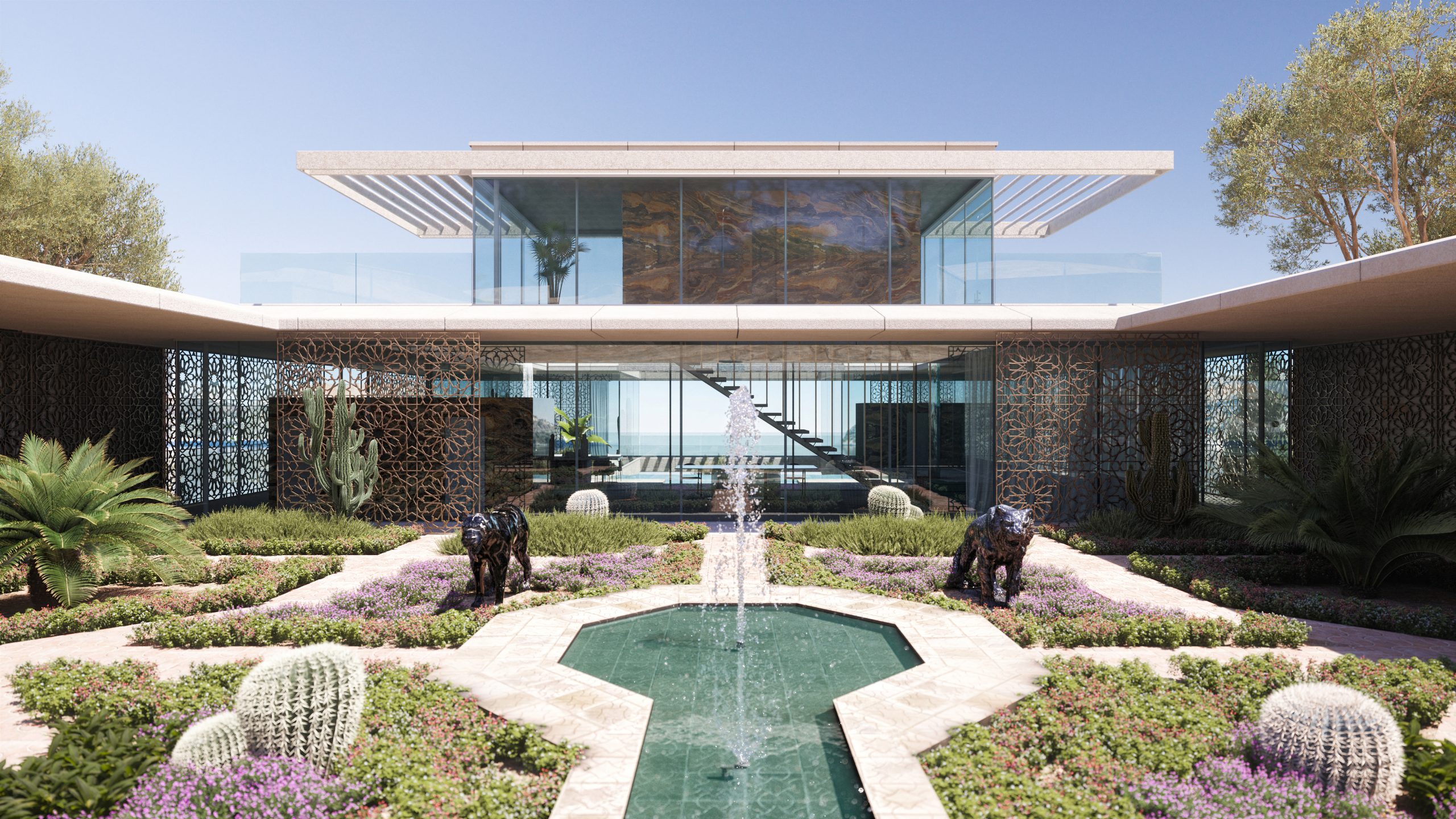 Interactivity has become crucial for important project presentations, and for good reason. Why look at something if you can "touch" it, walk around it or examine it closely with your own eyes? This has become possible with 3D animation. Even putting together several architectural 3D renders in order to create a 360-degree view or a slider is animation. Moving pictures are perfect for allowing presentation attendees to interact with interiors or exteriors in a variety of ways: rotating, dragging, changing elements and so on.
Take your design presentation to a new level with interior rendering
#3. Immersiveness
Immersing viewers is another important part of any architectural presentation, since it helps accentuating selling points of the project. Architectural 3D renders and 3D animation both can create imagery that can make clients really feel the atmosphere of the project. For presentations, however, it is still better to use animated visuals, since this way it's possible to convey space better and create a feeling of seeing the scene with own eyes.
#4. Visual Storytelling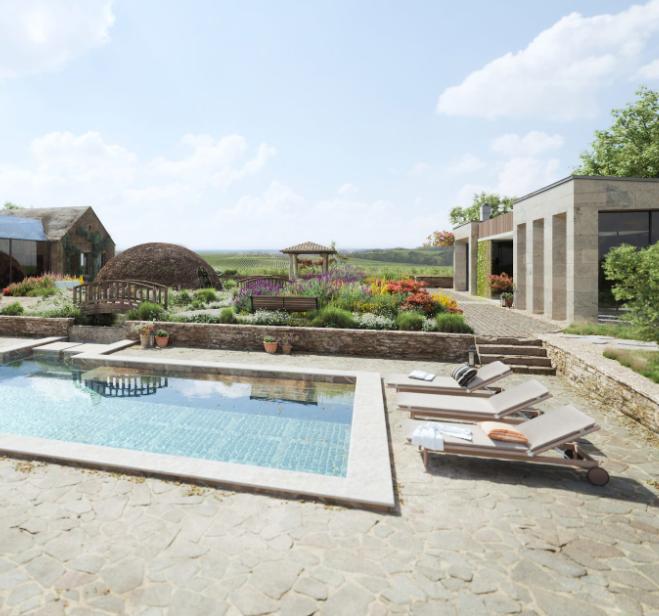 Visual storytelling is another crucial element of marketing that is helpful in architectural project presentations. Here architectural 3D renders and 3D animated videos have plenty of ways to tell a selling story without words. However, there are several cases where architectural animation has more functionality,  and visual storytelling is one of them. Video format gives a perfect opportunity to use cinematographe devices tested by time in addition to standard techniques used in advertising: adding relatable context, showing content visitors or dwellers, dramatic POVs and so on. This makes moving CGI better for selling your ideas.
#5. Affordability And Time
Architectural 3D renders truly shine when it comes to price and turnaround time. 3D rendering process isn't fast, but it takes just 24 hours to get a set of gorgeous photorealistic pictures. A single 3D animated video may take weeks or even months to make and requires different set of skills from 3D visualizers, obviously costing more than static renders. Who wins here is up to you – do you have time and funds or not?
Want to learn how much your project costs? See how we evaluate 3D rendering projects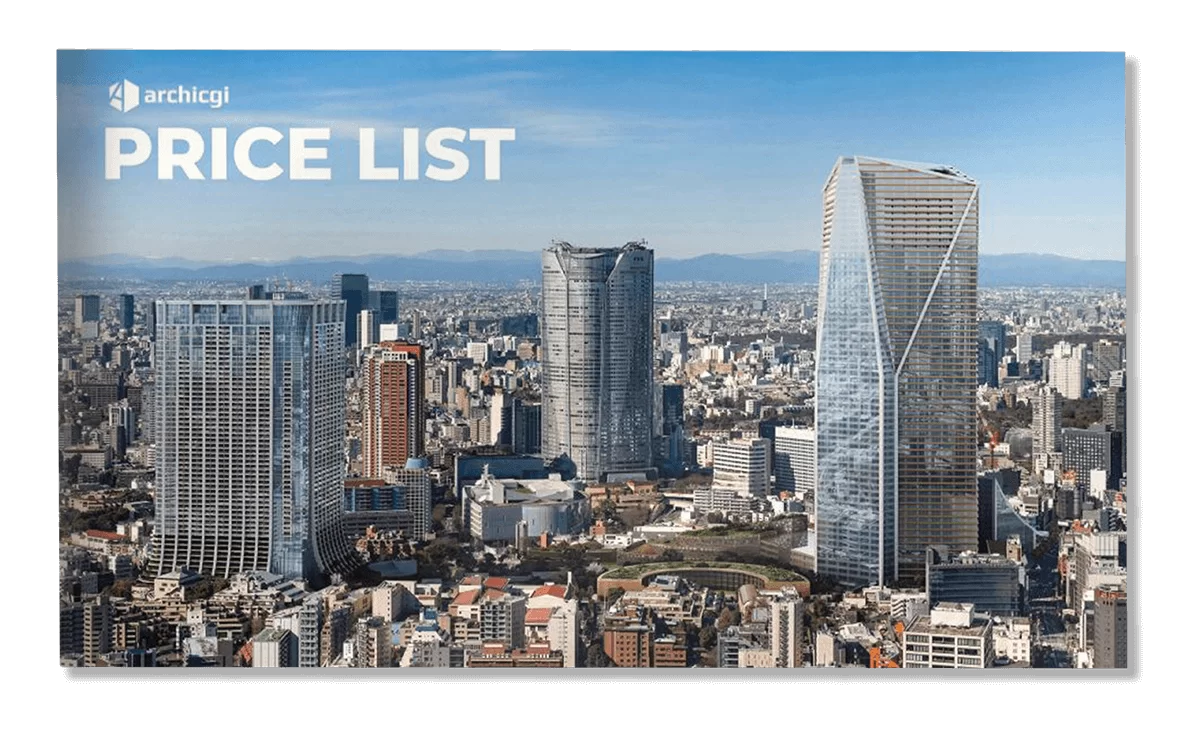 All in all, the best solution for project presentations is combining architectural 3D renders and 3D animation. For example, a video can be shown on screen while images are handed out to attendees or sent via email or social media. 3D renders can be also enhanced with some interactivity, like 360-degree views, VR and sliders with variable decor elements, color and lighting – be creative. To sway investors with gorgeous visualizations of your designs, we have a perfect solution just for you. Make your architectural presentations stellar with our professional 3D architectural rendering services!
---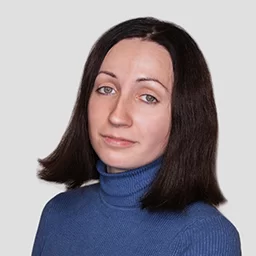 Irma Prus
Content Writer, Copywriter
Irma writes articles and marketing copy for ArchiCGI. Her dream is that more people discover the power of CGI for architecture. Irma is into neuromarketing, ruby chocolate and Doctor Who series.