Outsourcing 3D house design service is a convenient way to bring the expected outcome of unfinished architectural designs to life in photoreal visuals. Such CG images are effectively used by architects for presentation and marketing campaigns. However, not all the architecture experts already know how to commission 3D renders to get the best results possible. 
The process seems pretty clear. But, in fact, there's more to it then finding a 3D rendering studio on the Internet, sending drawings and waiting for the results. Such an approach can lead to getting imagery of poor quality, misunderstanding with the project team, delays in workflow, and even getting scammed. To help architects prevent themselves from such harmful consequences, we prepared this guideline for working with a 3D house design service. Let's find out 5 crucial mistakes to avoid when commissioning architectural 3D visualization!
#1.  Not explaining the goal of commissioned CG visuals properly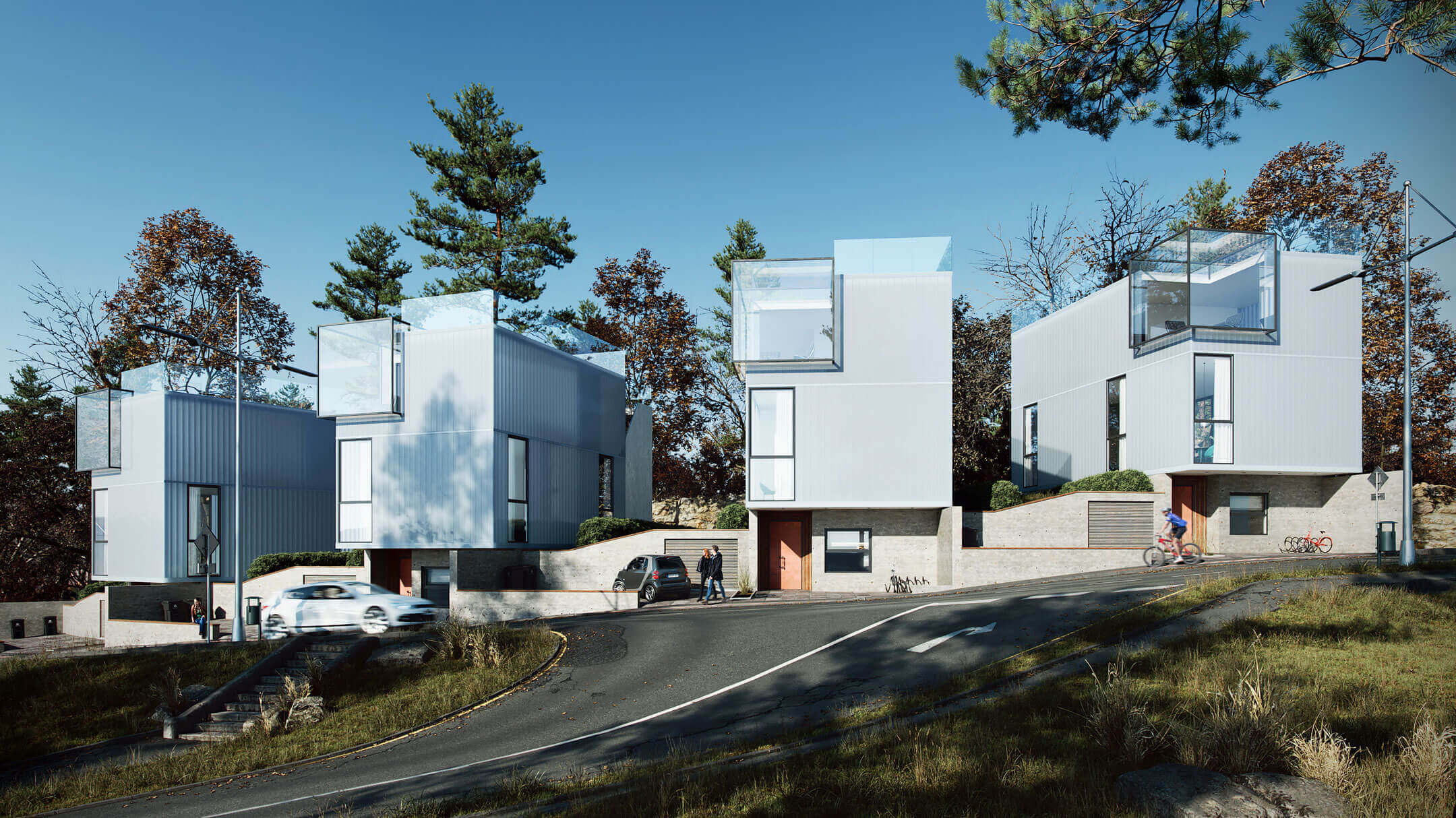 One of the common mistakes architects make when ordering exterior 3D visualization is not explaining their plan on how they are going to use those CG visuals to the contractor. For example, what are the selling points of a design and how they have to be showcased? Where would the property be located and how does it affect its marketability? Are the images provided by the 3D house design service meant for presentations, advertising or portfolios? 
This crucial information has to be explained in detail while commissioning 3D renders. Otherwise, 3D studio specialists will have too little information to create a 3D design precisely in accordance with the architect's plan and purpose. 3D artists are professionals of their craft, but their vision might be different from the architect's. Which would lead to miscommunication and production errors.
#2. Not researching the contractor's background before ordering a 3D house design service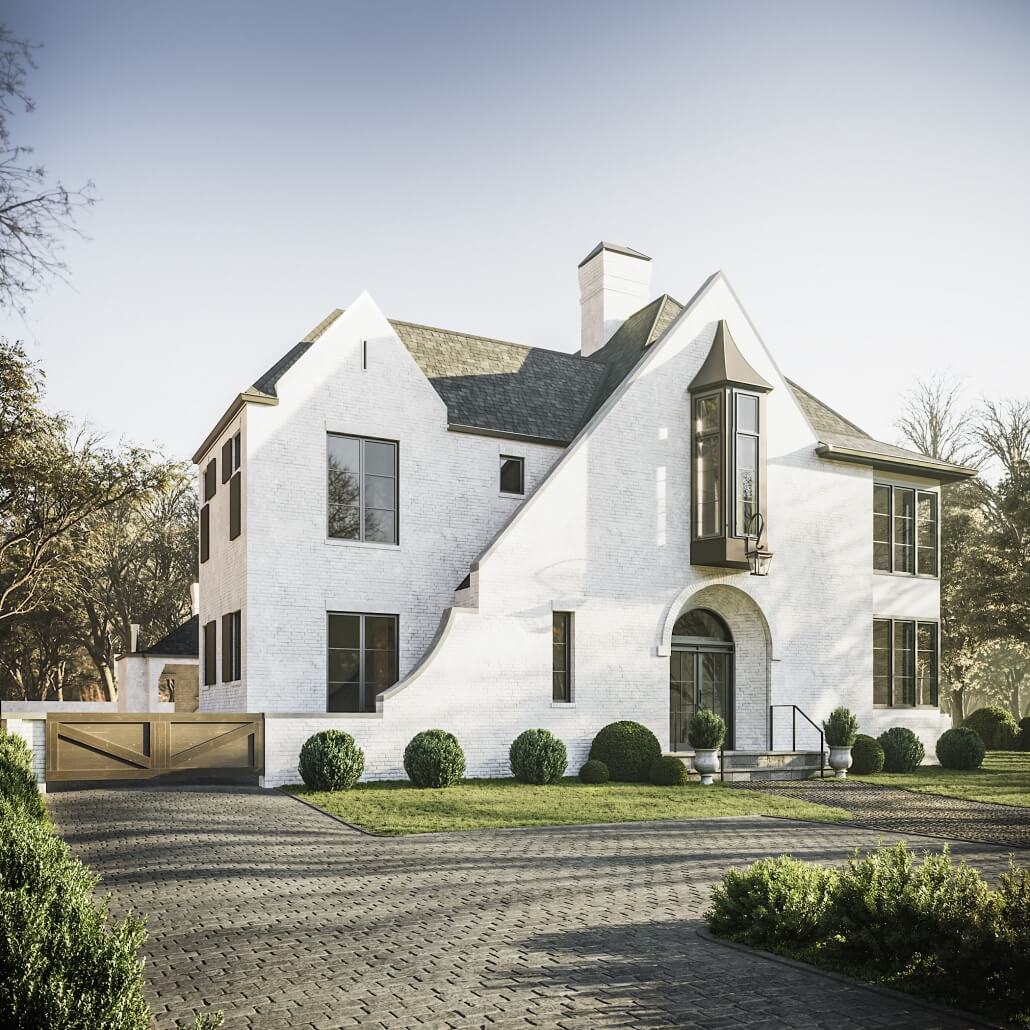 Before the visuals are commissioned, there is also the issue of choosing a credible contractor. There are thousands of 3D house design service providers on the Internet, each varying in pricing, quality of work and credibility. And each of them claims to be the best one. But believing ads can sometimes lead to unfavorable results. So how does an architect find the right CGI contractor?
They should start with checking a company's portfolio. It is needed to pay close attention to the quality of 3D models, textures, and post-production in the CG imagery. If the images look natural and nothing would cause a viewer to perceive a picture as unrealistic — that is a sign of professionalism. But portfolio examination is just one part of picking the right 3D rendering service provider. 
Next up, it's time to make inquiries. Start with looking up related forums and blogs for reviews. After that, contact the 3D rendering studio and find out how many specialists can work on one project simultaneously. it is also wise to check if the company has worked with some prominent businesses and figures in the industry. Finally, it would be wise to check out how the company calculates its prices and what method of communication it uses — a CRM system is an absolute must. If everything is fair, transparent and perfectly suited to the architect's needs, that 3D visualization studio is worth working with.
Make sure your exterior design project takes your clients' breath away
#3. Choosing a CGI studio that doesn't provide guarantees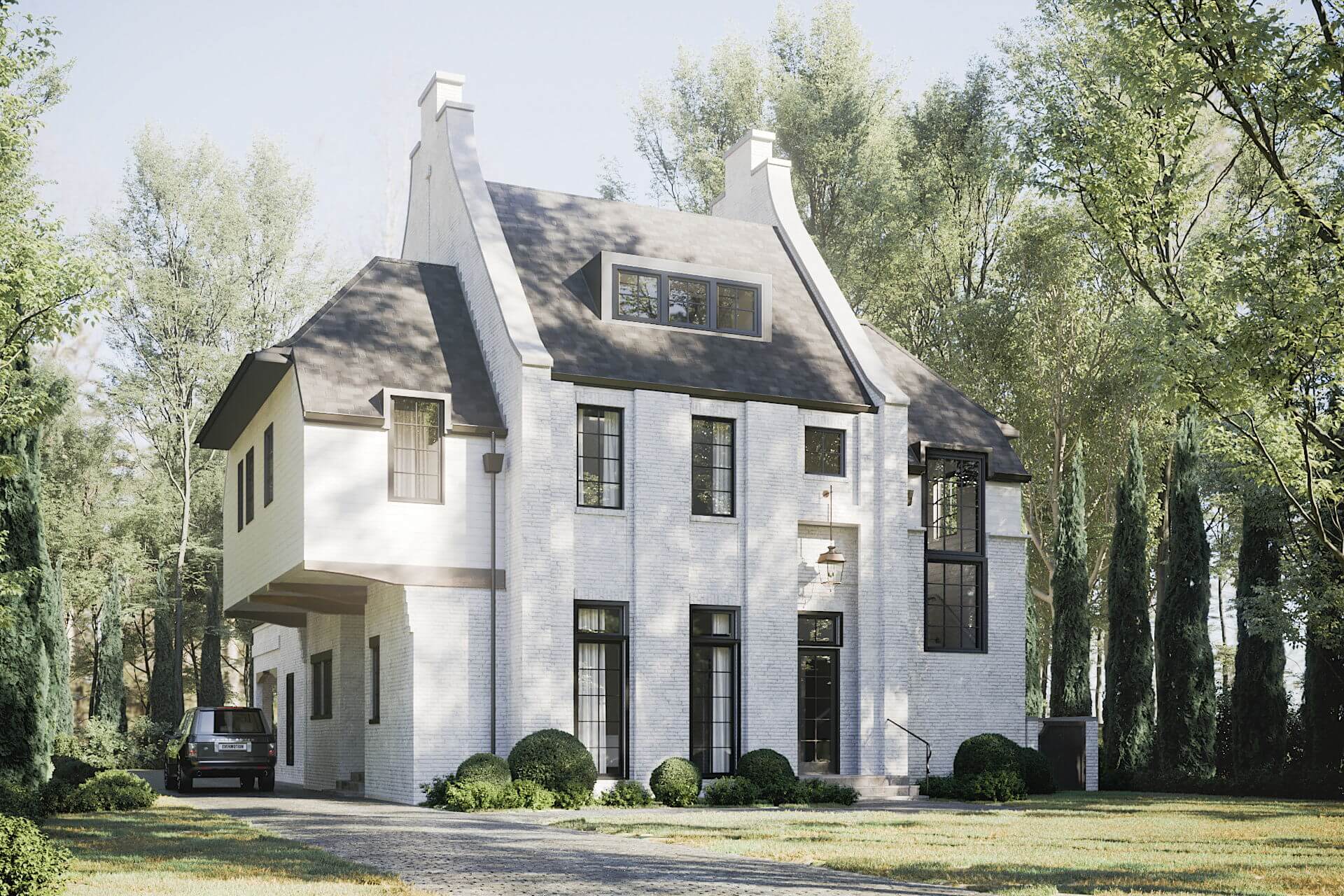 Another thing about choosing a credible contractor that should be mentioned separately is the availability of guarantees. One of the biggest mistakes architects should avoid is commissioning exterior 3D images to a company that doesn't provide even a basic NDA. The lack of this agreement can lead to confidential data leaks and leaves the customers open to doxing and other security breaches. 
There are other guarantees architecture specialists should look out for. For instance, it is recommended to check if a studio ensures a refund in case of failed deadlines. All in all, the potential clients of a 3D house design service providers must always thoroughly research their contractor's reliability. 
#4.  Not providing a CGI company with the necessary references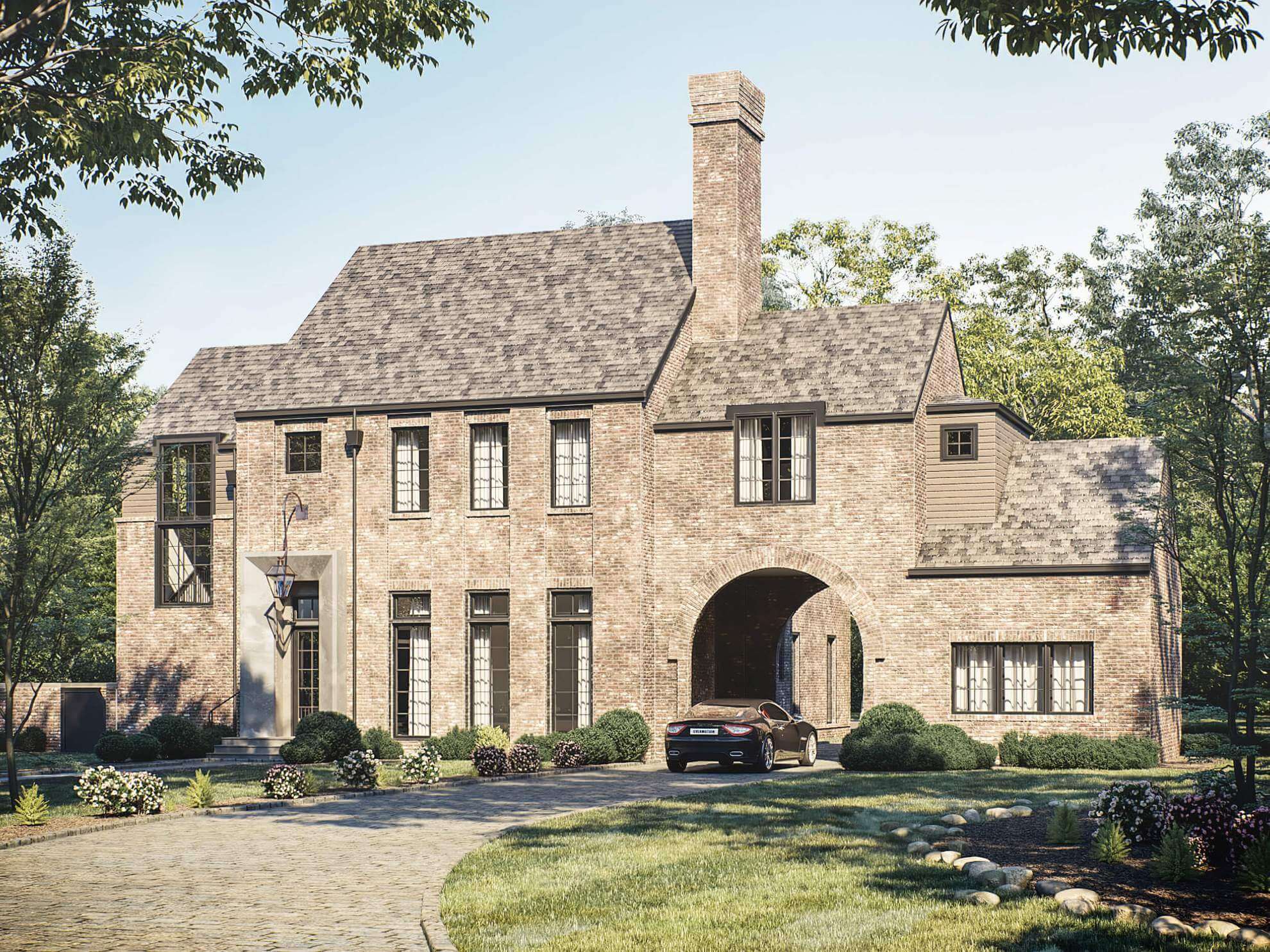 3D artists need visual references to bring the idea of architectural design to life. If they don't know anything about the future property's atmosphere and context they won't be able to convey those crucial aspects in 3D pictures. 
In case the building is already being constructed, an architect should add photos of the construction site to the blueprints. It will give a better idea about the surroundings and architectural elements. If a project is not yet approved, it would be reasonable to send pictures of similar exteriors as well as include personal explanations regarding structure, style, and atmosphere. Providing comprehensive references will ensure that 3D house design service specialists will correctly interpret their client's vision and avoid major corrections.
#5. Paying little attention to the feedback and task progress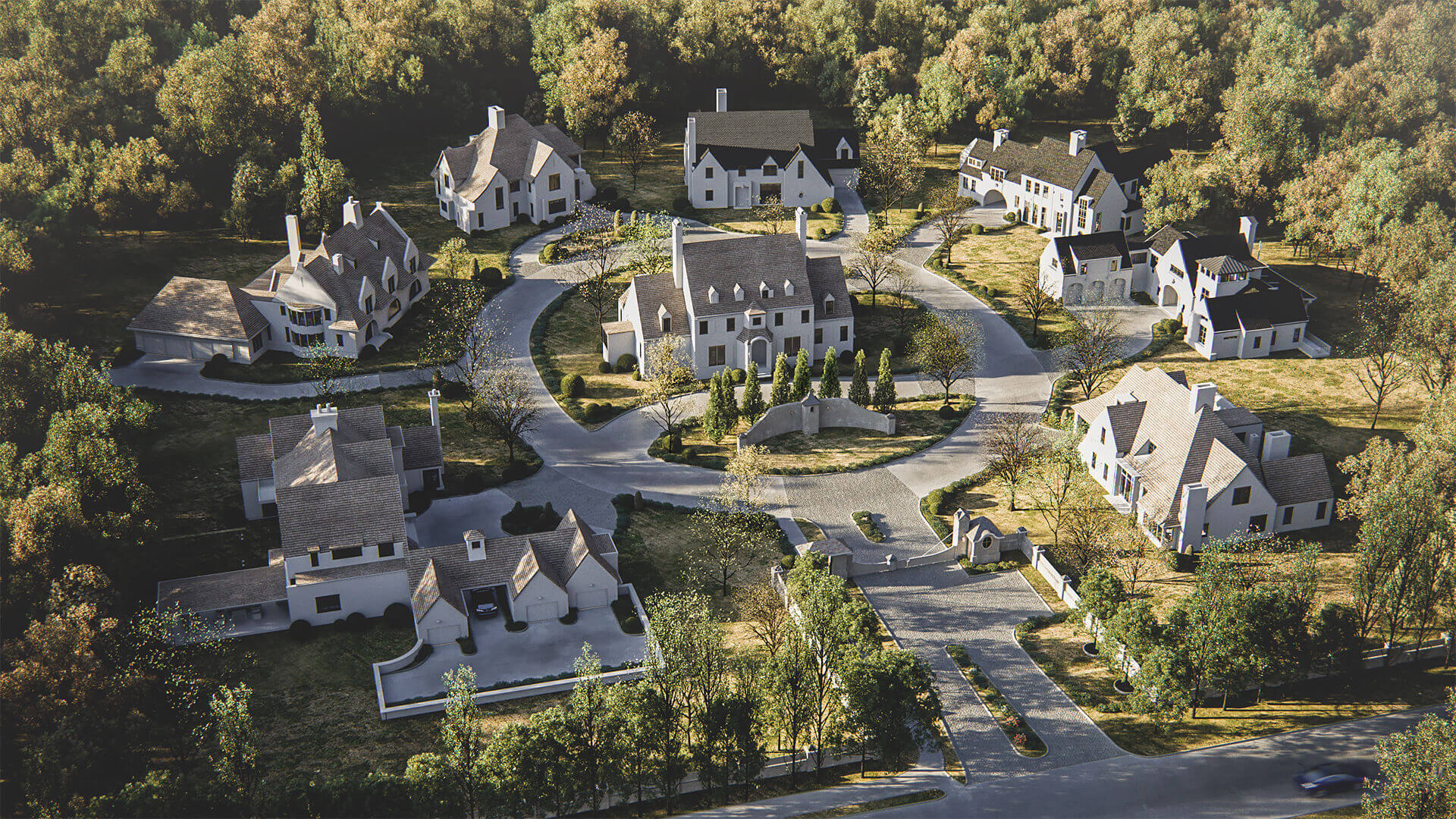 Providing and receiving feedback is arguably the most important part of CGI outsourcing, and should be taken seriously. As was mentioned previously, a good 3D house design service studios have CRMs, which allow 24/7 communication with the project team. But that's not the only advantage of these systems. CRMs also save and back up project milestones, which is extremely useful for keeping the architect and the team on the same page. What's more, CGI studios providing professional 3D house design service always offer their clients to organize Skype meetings to discuss any issue if needed. 
So, the architecture experts should regularly check for project updates to make suggestions and tackle issues as they appear. Corrections are often unavoidable, but they are manageable if dealt with properly and quickly. If communication is organized properly, both sides will be satisfied with the result of work. While if the feedback is lackluster, mistakes become almost unavoidable and deadlines can be delayed. 
CGI outsourcing can be a true asset for architects if done right. For this, they need to stick to several simple rules and avoid common mistakes. Architecture specialists have to carefully choose a 3D house design service for the job. They should avoid unreliable studios that don't provide NDAs as well as other guarantees and have a shady reputation. Before the order is placed, a client should clearly explain the goal for the commissioned 3D renders to avoid too many corrections. When the 3D house design service is ordered, the architect shouldn't forget to provide all the necessary references. Finally, the architecture experts should never disregard feedback and always check out the work progress and discuss it with the team.
Get your project estimated in just 1 hour - fill out this brief!
Want your architectural designs to be visualized by the professionals? Get high-quality 3D renders for marketing, portfolios, and presentations with our 3D visualization services!
---
Catherine Paul
Content Writer, Editor at ArchiCGI
Catherine is a content writer and editor. In her articles, she explains how CGI is transforming the world of architecture and design. Outside of office, she enjoys yoga, travelling, and watching horrors.