Architecture awards competitions have a lot in common with Oscars. It's nice to be considered, amazing to be nominated and emotions from winning go through the roof. So what's so special about them?
Well. Architects as creative workers need a fresh challenge to take them from everyday routine. This is when they explore their capacities and grow, find new ways to deal with old problems, stun themselves with what they can do. As they emerge victorious from this creative inner fight, they submit their brainchildren to a star-studded jury. The cream of the crop! Needless to say, getting feedback from industry heavyweights is incredible. The winners of architecture awards, of course, get the most amazing benefits including extensive media coverage, money, lots of exciting networking, and more. We know the feeling! As a 3D rendering company, we often prepare visuals for competitions and love to be part of the process.
Ready to choose your next creative challenge? Then let's explore our 5 top picks for architects to explore this year.
#1. Architecture MasterPrize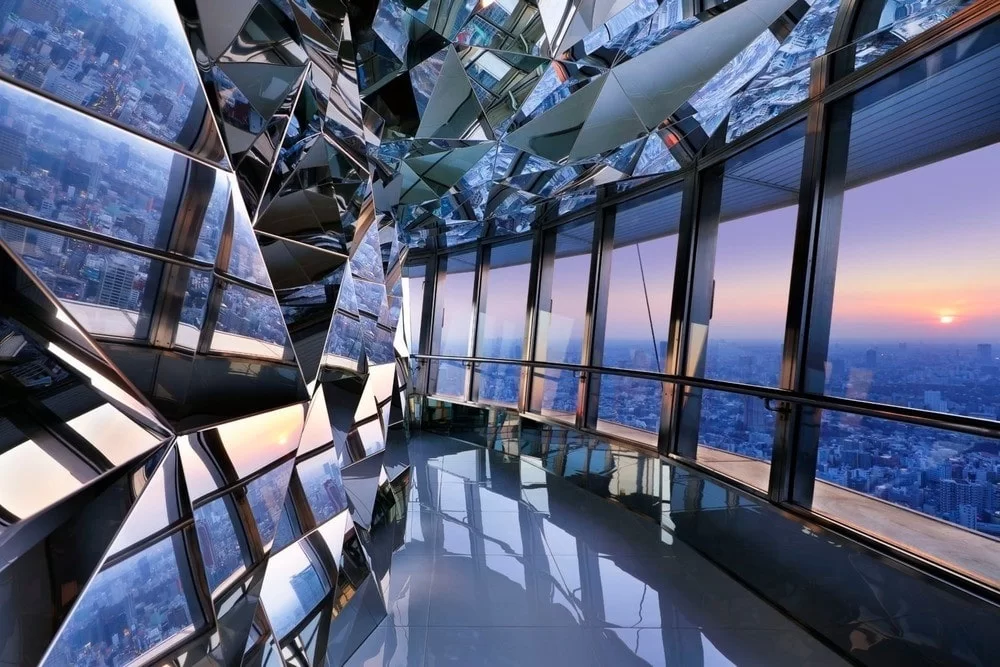 Website: https://architectureprize.com/
Registration deadline: June 30
Submission deadline: June 30
This architecture contest exists for some impressive 19 years. It was established by the Farmani Group, an organization promoting the art of photography, architecture, and design since 1985. Now Architecture MasterPrize takes place on a global level and receives submissions from over 65 countries.
Architecture MasterPrize accepts projects at any stage of development, be it completed buildings, the ones in progress or even concepts. The submitted entries fall into three categories — Architecture, Interior Design, and Landscape Architecture. The jury will choose and awards three finalists for each of them.
The jury takes into account the functionality and practicality of architecture design, as well as the level of creativity and innovation. To make it to the final three, the project has to stand out in its aesthetics, environmental, cultural, and contextual design. The goal of the Farmani Group is to find and highlight exceptional architecture solutions.
The finalists are featured in the "Architecture of the Year" book, which is distributed internationally. As for the winning entries, they are highlighted on the official website of the contest and in such influential magazines as the ArchDaily, Archinect, New York Times, Washington Post, and Forbes.
Another exciting benefit of Architecture MasterPrize is that the winners participate in events and gala of the Farmani Group. This is an amazing opportunity for architects to expand their brand awareness and benefit from amazing networking possibilities.
#2. Skyhive 2020 Skyscraper Challenge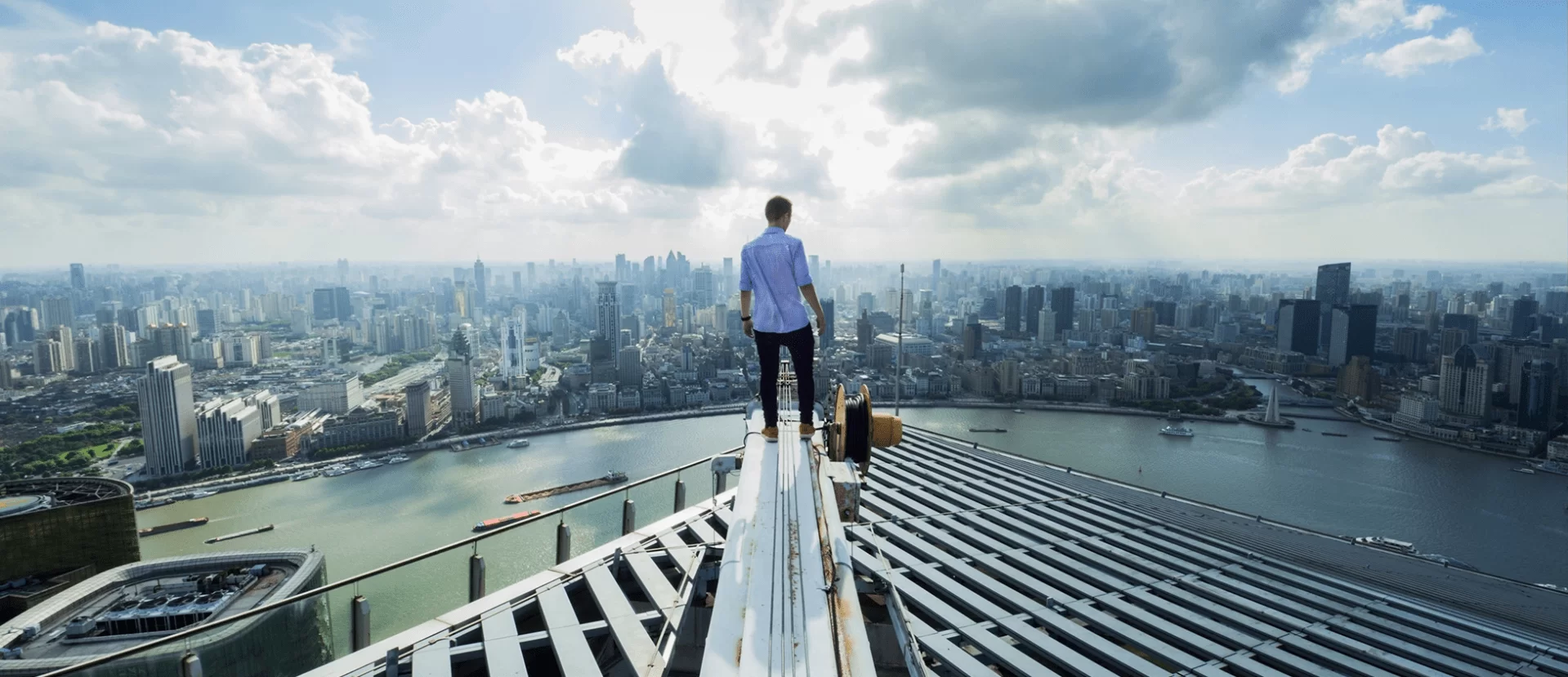 Website: https://beebreeders.com/architecturecompetitions/skyhive2020
Registration deadline: April 17
Submission deadline: June 02
The challenge is created by Bee Breeders, one of the world's leading organizers of architecture awards. The Skyhive 2020 chooses the most innovative and inspiring skyscraper project that will exist in harmony with its urban and natural environment.
Bee Breeders encourage participants to implement architectural decisions that can solve social or economic issues. Architects are allowed not to follow the brief and create projects based on their vision. They can even choose any location for their skyscraper.
The total prize fund of the Skyhive 2020 Skyscraper Challenge amounts to $6000. The contest awards the winners with checks and Certificates of Achievement. Also, they along with 6 honorable mentions are highlighted in prestigious art and design magazines like ArchDaily and World Architecture News. Which makes it an incredible opportunity to expand architectural marketing and find new customers from abroad.
#3. IDA – International Design Awards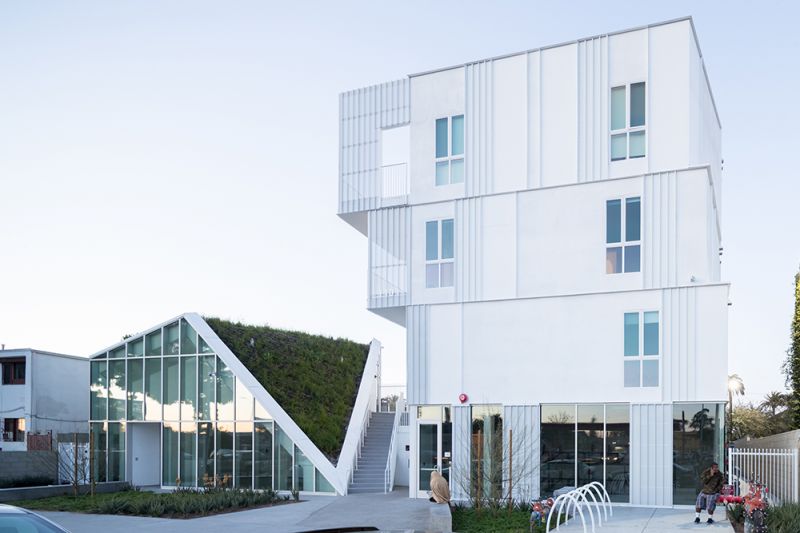 Website: https://idesignawards.com/
Registration deadline: October 31
Submission deadline: October 31
One of the most prestigious architecture awards in the USA, IDA were founded in 2007 by Farmani Group. The purpose of the competition is to discover young talent and recognize the industry visionaries from across the world. IDA has several awards categories: Product, Graphic, Fashion, and of course, Architecture and Interior Design.
The winners are selected based on criteria that may change from year to year, as they must correspond to the latest trends in the architecture industry. The main points include innovation, aesthetics, functionality, durability, ecological compatibility, the feasibility of production.
IDA awards the winner with the prestigious IDA trophy and incredible PR opportunities. The latter includes promotion through the official website of the IDA, and social media platforms, publication in the IDA Book of Designs and many more. This exposure allows an architecture business to build a strong brand and find new clients internationally.
Present your architectural project like a work of art with AI-powered CGI
#4. The WARMING Competition
Website: https://www.thewarmingcompetition.com/
Registration deadline: August 02
Submission deadline: August 03
The contest is held by Arch Out Loud team to promote architecture solutions that will help address the unfolding and consequences of global warming.
This architecture awards competition encourages participants to develop projects that prevent or react to ecological issues. Entries of the first types should support recycling, waste prevention, alternative transportation methods, etc. Projects of the second type should propose new ways to solve the existing issues. For instance, they may address problems of forest fires, droughts, sea-level rise or habitat destruction.
There are 3 finalists of the WARMING architecture awards. "Prevent" and "Reach" categories have one winner each, and they both receive $1000. The winner in both categories will be awarded $5000. All winners and honorable mentions will be featured in the WARMING book and at the exhibition. But most importantly, this is the perfect opportunity for architects to create an innovative project that might change the world.
#5. A New Wood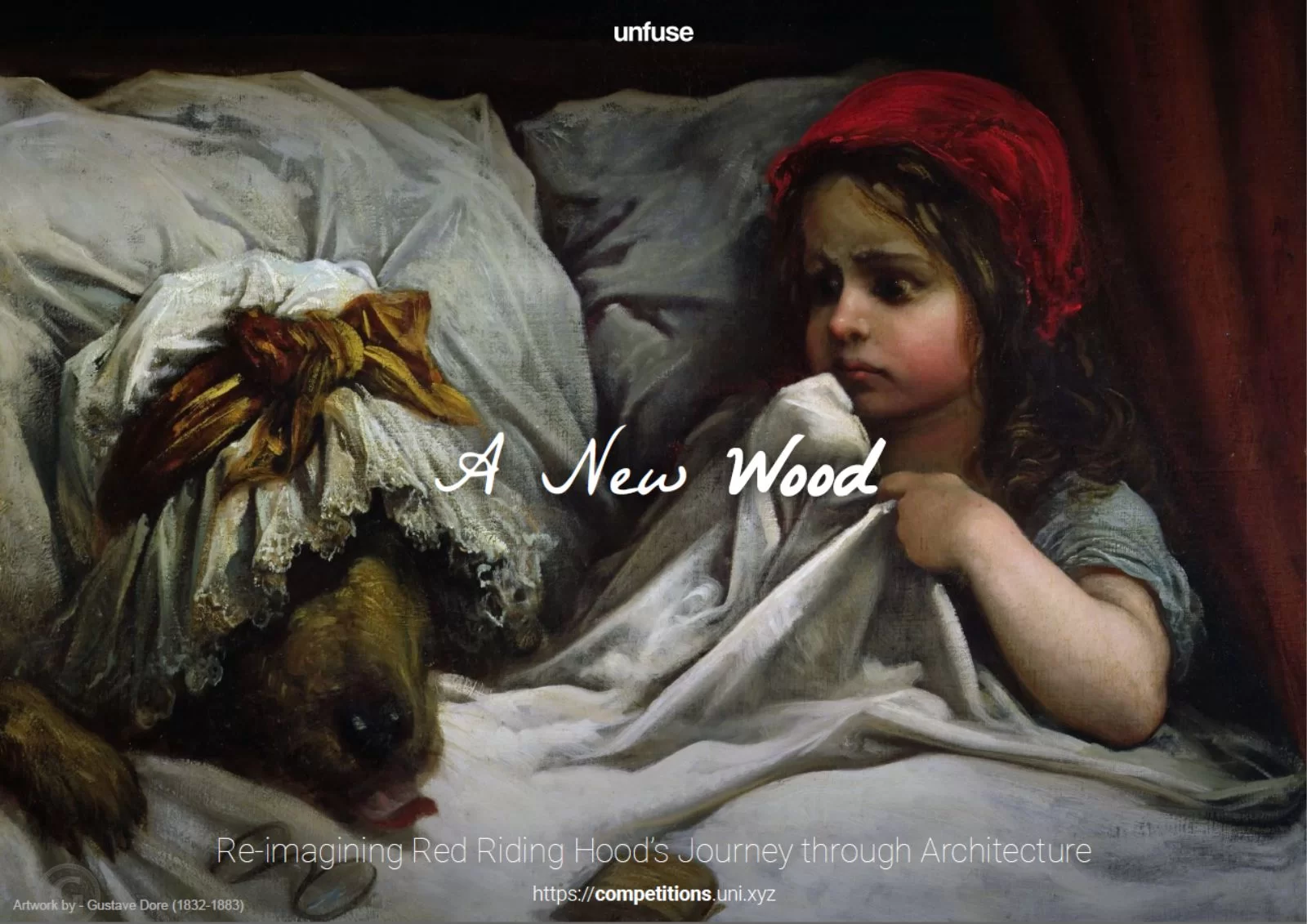 Website: https://uni.xyz/competitions/a-new-wood/info/about
Registration deadline: July 27
Submission deadline: August 11
"A New Wood" invites participants to reimagine the Little Red Riding Hood tale as an architecture project. For this tale is not only about a physical journey through the forest, but also about a person's internal transition to a new state. So the task if this architecture awards contest is to present new versions of woods and wooden house for Little Red Riding Hood that will interpret her journey through the inner forest.
As an element of inspiration, the organizers suggest the mesmerizing forests near the German town Schwalmstadt. It was these forests that inspired the Grimm brothers to write the Little Red Riding Hood story. Now, these forests should inspire participants to design the wooden house for the Grandma from the fairy tale, as well as the concept for its surroundings.
Get your project estimated in just 1 hour - fill out this brief!
Architecture awards offer exciting challenges to design professionals. And it's not just about winning. Competitions help specialists grow, create something meaningful and unique. And those who went above and beyond, produced something outstanding and won, will enjoy new career opportunities and financial rewards.
Need powerful presentation tools for your concept? Contact us for 3D rendering services. We'll create for you show-stopping imagery that tells the story of your project.
---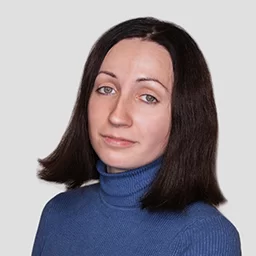 Irma Prus
Content Writer, Copywriter
Irma writes articles and marketing copy for ArchiCGI. Her dream is that more people discover the power of CGI for architecture. Irma is into neuromarketing, ruby chocolate and Doctor Who series.