3D rendering is the key to a successful presentation of an architectural project. That's because photoreal CGI shows all the advantages of the design. It visually proves every benefit the architect talks about — even though the building or space itself doesn't exist yet. To achieve this effect, your renders must be of high quality. And equally important is that they are ready by the deadline. Because the impeccable quality won't save the day if you receive renders after the end of your presentation. So, timely delivery of architectural visualization project results is absolutely crucial.
How to make sure an outsource CGI studio will always deliver the visuals before your deadline? There are two simple steps you as an architect can take to feel confident about the time of your project completion. First, you need to find a reliable, trustworthy architectural visualization company. And then, you should learn their standard timeframes for the types of 3D rendering tasks you need.
So, would you like to know exactly when to expect the first results of your architectural 3D visualization project? Check out ArchiCGI's timeframes for creating different types of CG visuals!
Architectural Visualization Project Typology – Interior Rendering
For your convenience, we divided this article into two sections: about interiors and about exteriors. Let's start by reviewing timeframes for interior 3D visualization tasks. 
Small Room – 2-3 Days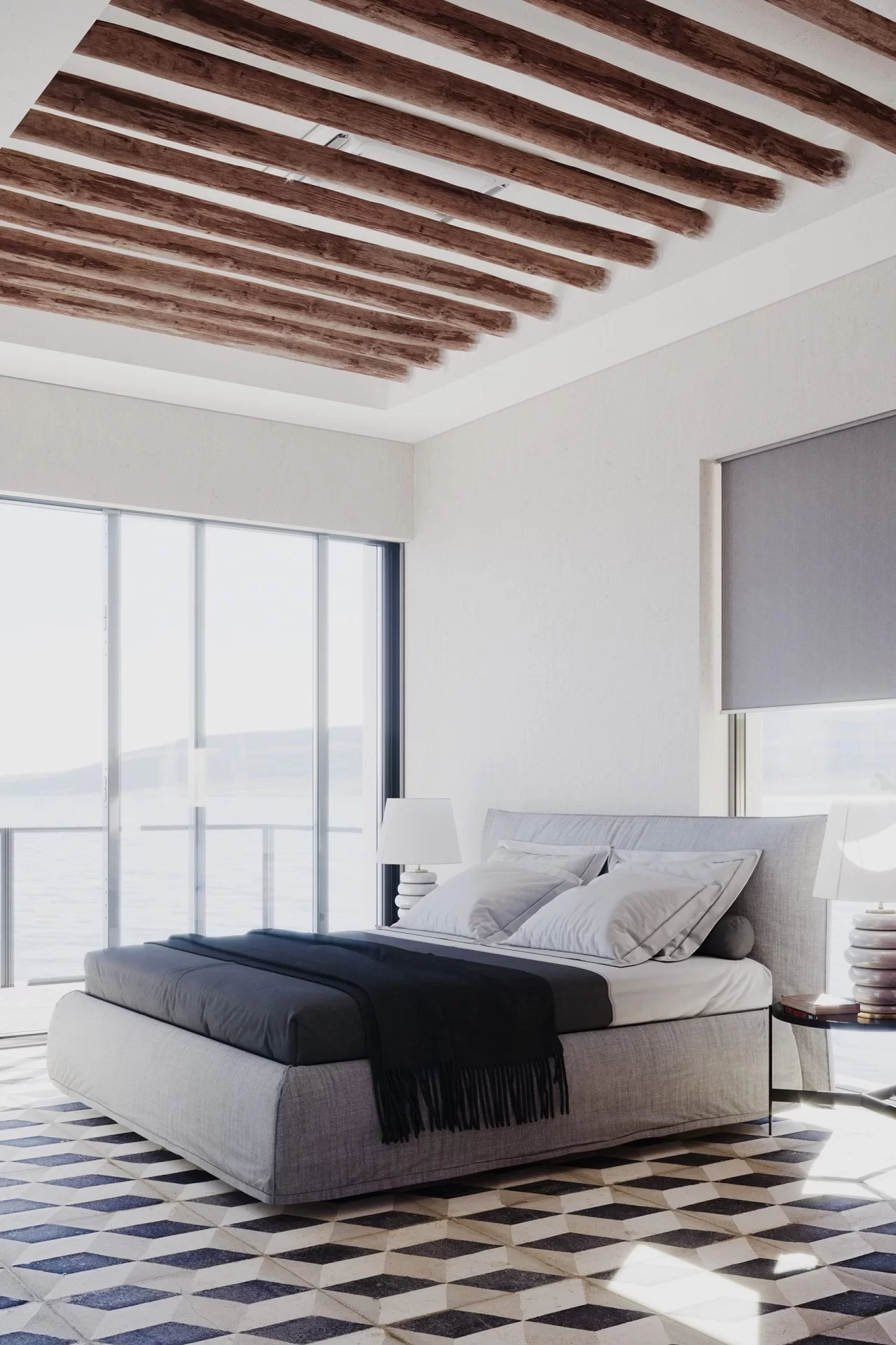 This bedroom is quite small and has the minimum furniture. Moderation, even a certain roughness is the main charm of the room. Textures, colors, and details are what make the 3D visualization look edgy and expressive. The warm blanket on the bed, elegant bedside lamps, stylish tiles on the floor, and all the other elements of this design work perfectly together, making the result of this architectural visualization project impactful.
Take your design presentation to a new level with interior rendering
Ordinary Room – 3 Days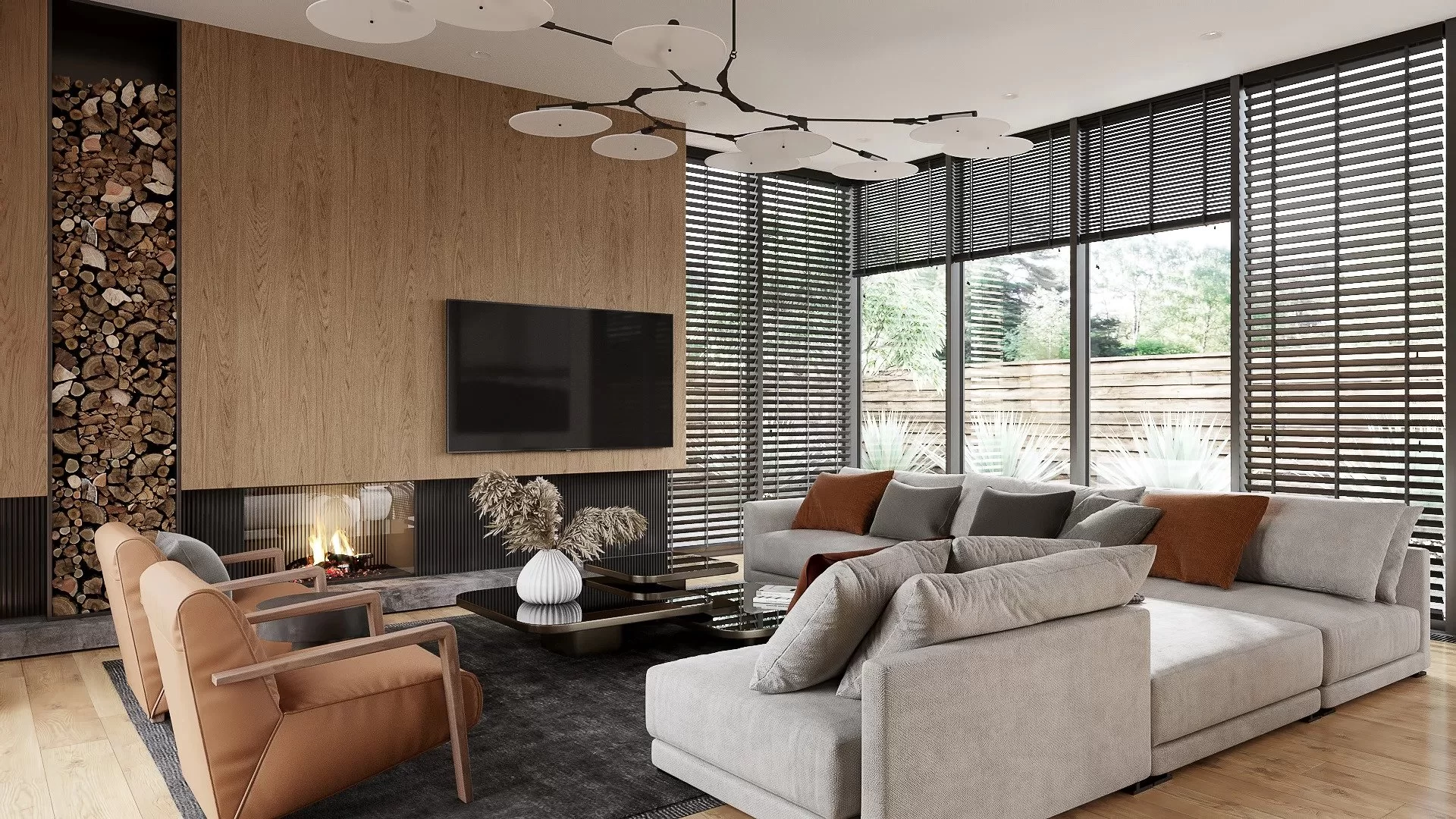 As you can see, the size of the room in this project is significantly bigger. The spacious living room boasts comfy furniture, a fireplace for cozy evenings, and an overall modern, sleek look. As well as that, there are secondary details to enliven the place. The fire in the fireplace, the fine decor on the table, and the greenery seen from the window in the architectural visualization make the project look so much more real.
Large Room – 3-4 Days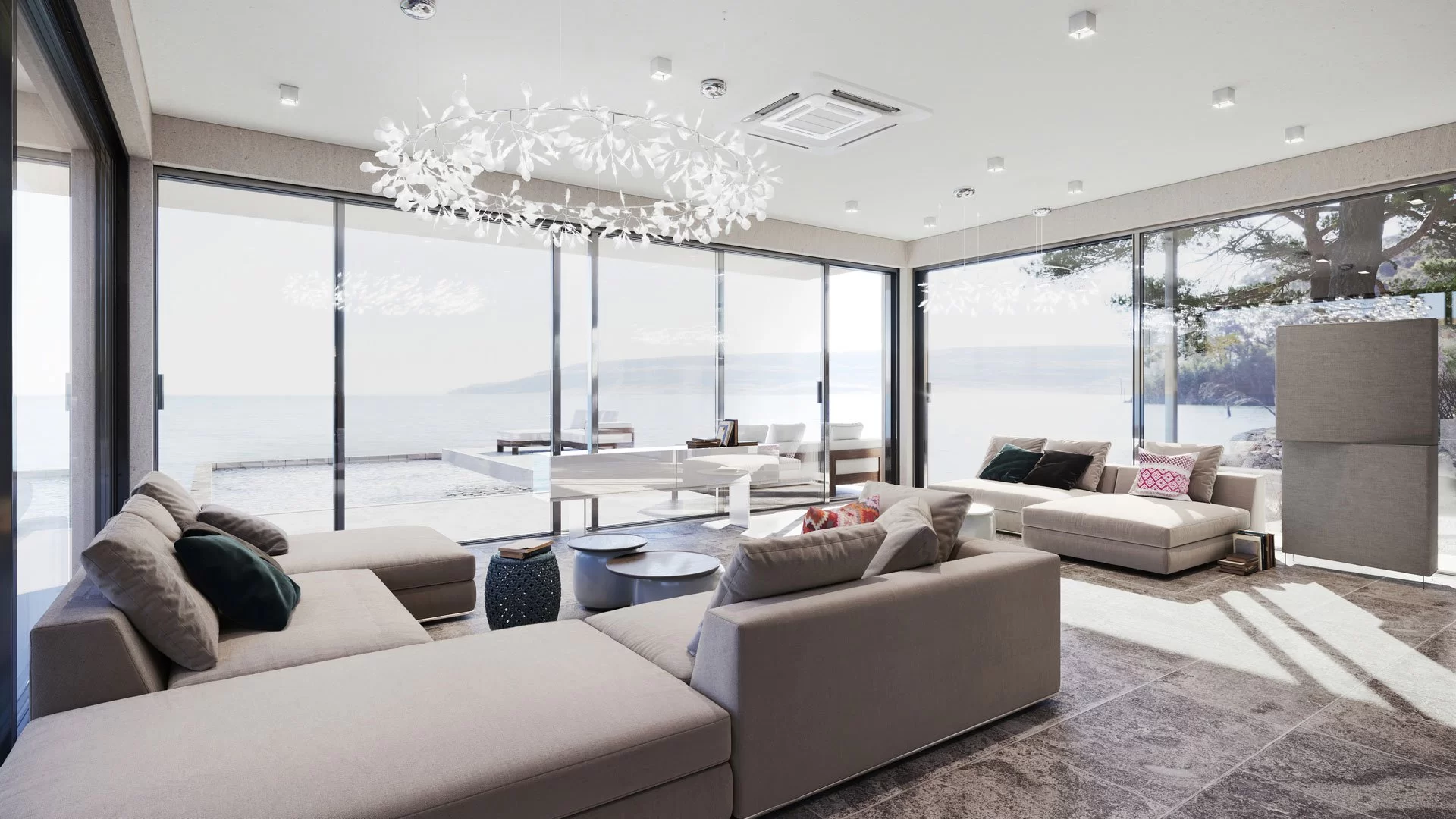 The living room design in this 3D visualization is gorgeous. And to translate this gorgeousness into a perfect image, the 3D artist needed to work on every detail: beautiful panoramic window views, stylish furniture and decor, luxurious lighting fixtures, and so on. And let's not forget about modeling the space itself, which adds up to the work of 3D artists on the project. But look at the result! It is breathtaking: the 3D rendering looks both realistic and appealing, conveying the message the designer wanted to send.
Commercial Project – 3-4 Days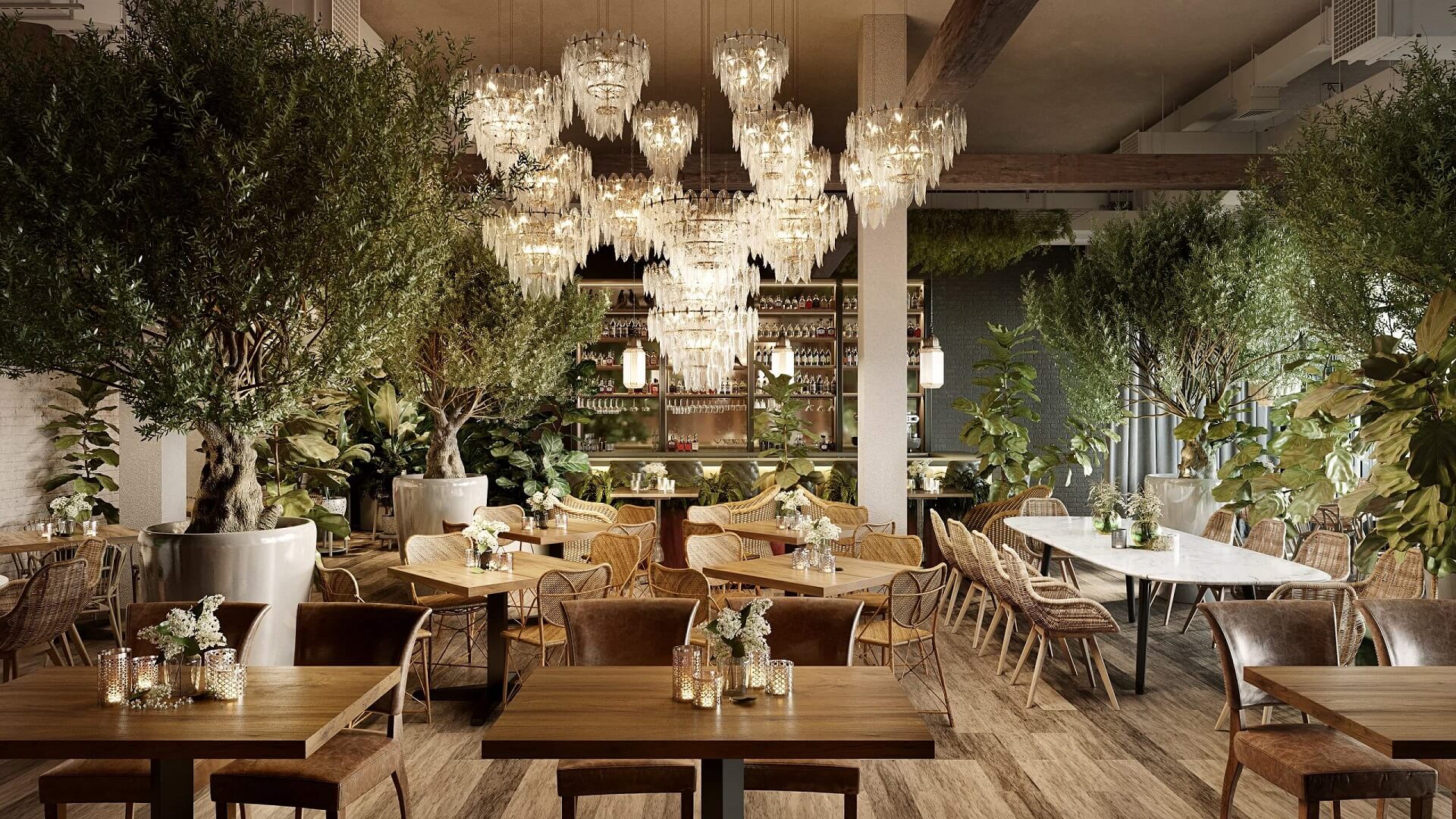 Commercial projects are usually larger in scale and need multiple views. Like this 3D rendering of a restaurant interior design, for instance. As a result of this architectural visualization project, the client got imagery showcasing all the advantages of the interior design – its functional features, unique style, and incredible atmosphere.
Architectural Visualization Project Typology – Exterior Rendering
Now, let's proceed to the timeframes of exterior rendering projects. Overall, they are a bit longer than those for interior CGI.
Small Building – 3-4 Days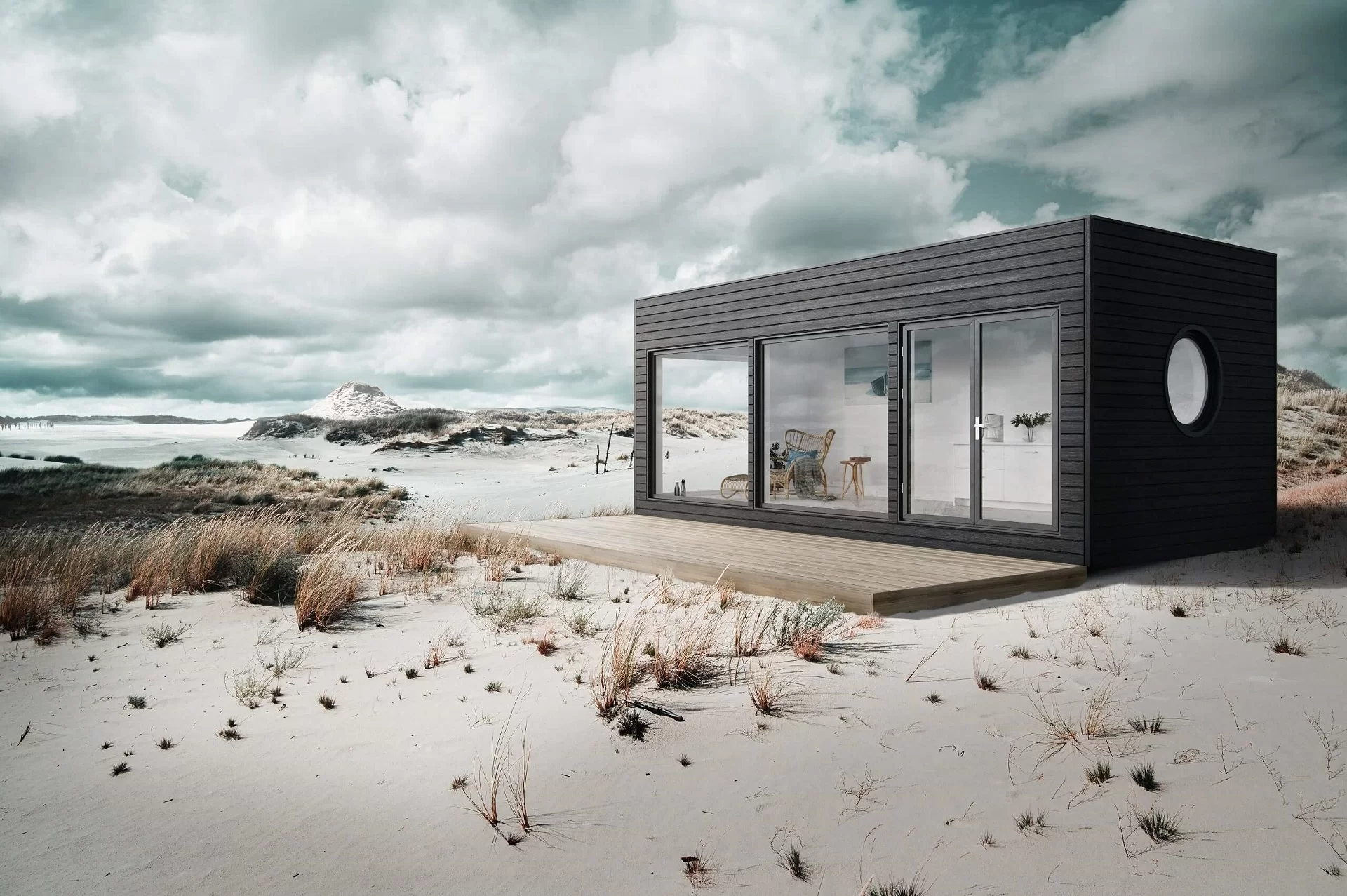 Elegant miniature buildings like this one take 3-4 days of work. The duration includes post-production time, which helps create an appealing atmosphere.
Make sure your exterior design project takes your clients' breath away
Standard House – 3-5 Days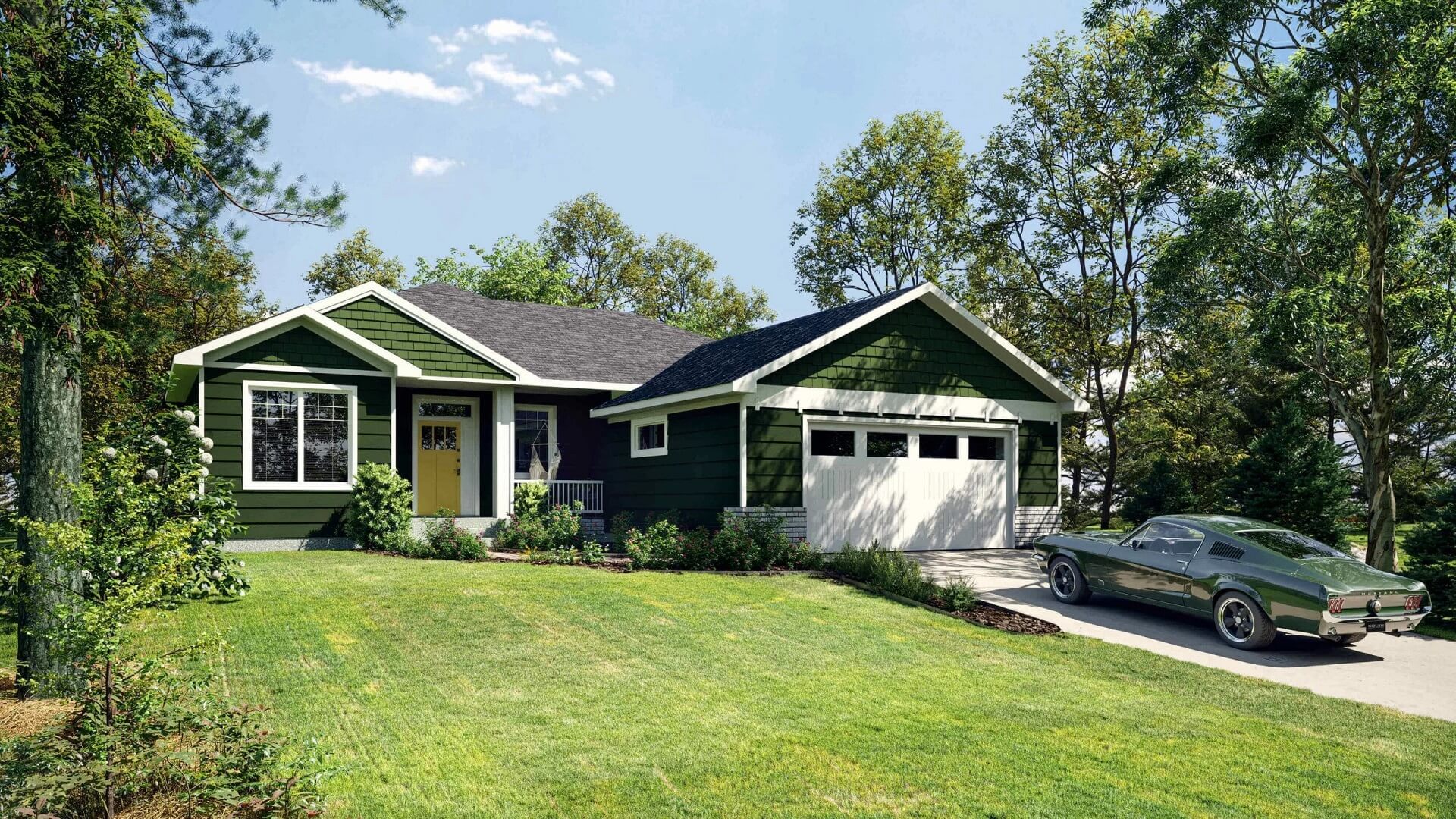 Such houses may require a bit more work and time – the surface is bigger, and therefore, there are more details. Besides, oftentimes the architect needs both day and night views of the building and wants it to be shown from different angles. Also, this type of project typically requires creating a more detailed environment. It can include neighboring houses, plants, cars, people, and so on.
Skyscraper – 5-8 Days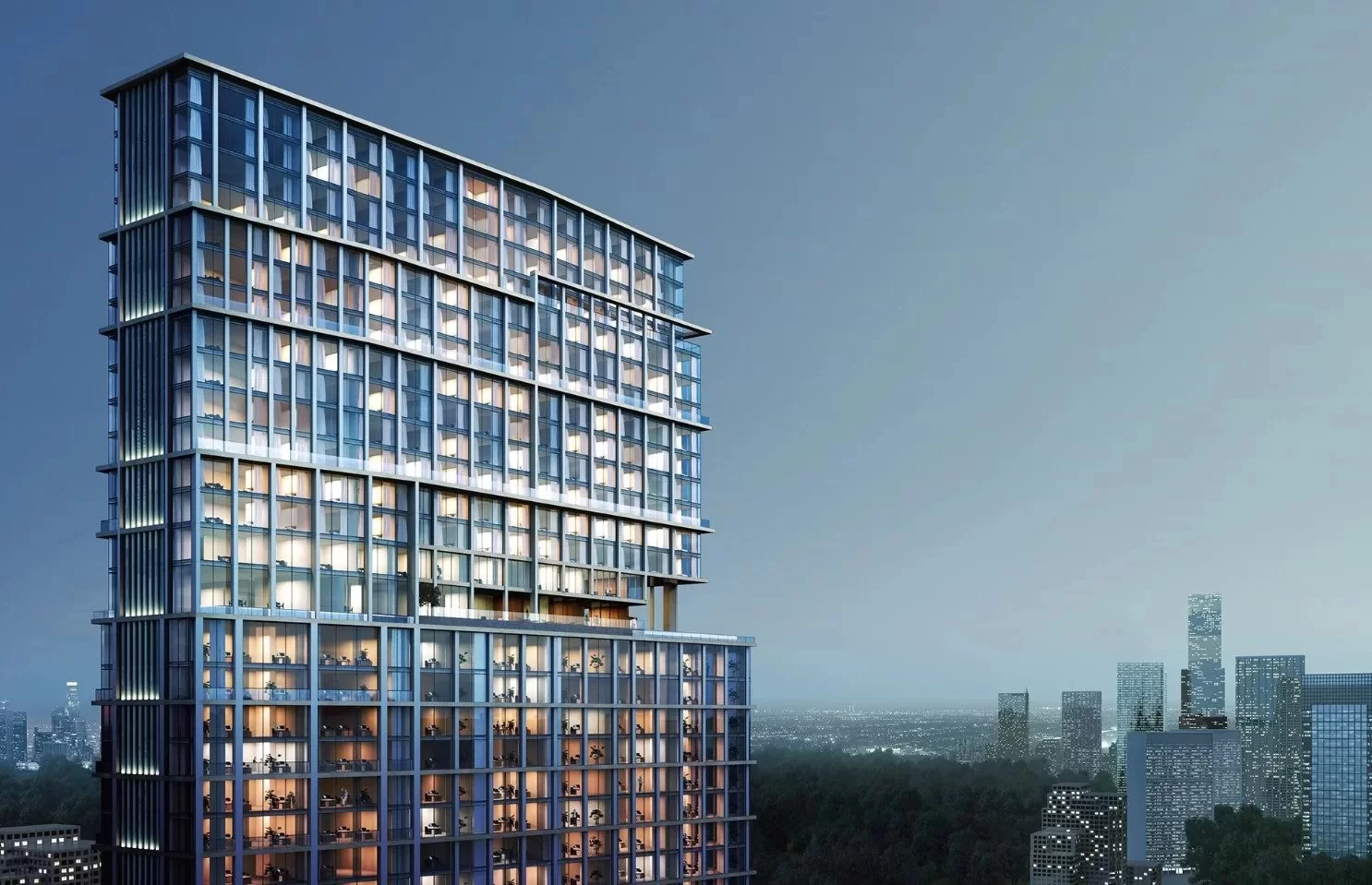 Creation of such a gem certainly takes some time! To begin with, there's an obvious reason – the large size of the building in this architectural visualization project. To add to this, skyscrapers are usually ordered in night view – this is when they look best. And night view visualization might need more work – on exterior lighting, for instance. Up to 8 days is just the amount of time one needs to create an appealing image that will make a long-lasting impression.
City – 8-10 Days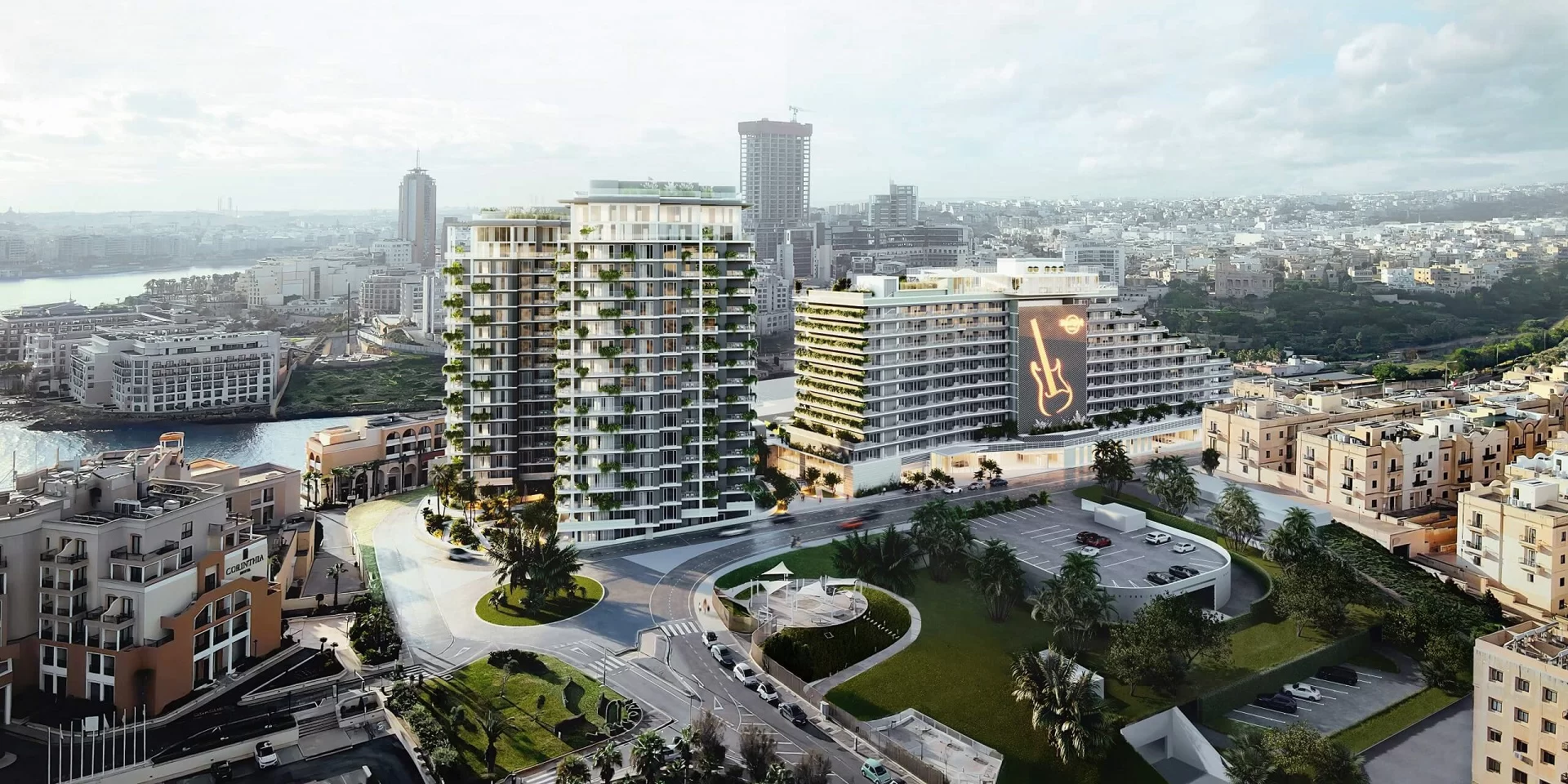 To recreate a city in 3D, an artist often needs to model a whole complex of multi-story buildings. What's more, in such a project, the complex needs to be as cohesive as it is unique. The buildings should form a perfect ensemble, impressing the audience instantly. That is why the creation of such imagery requires meticulous work on numerous details. For this reason, a city 3D visualization project can last up to 10 days.
As you can see, creating high-quality, stylish 3D rendering doesn't take ages. You can get the first results of your architectural visualization project in 2-10 days. There is only one thing: to stay within these timeframes, we need to have all the necessary references and information from the beginning. You can easily ensure that by filling out our standard project brief. 
To secure your deadlines, we also provide the 'On-time or for free' guarantee. It means that if you do not get your 3D images on time, we'll return your money. So, you can be 100% sure that delivering your renders before the deadline is in our best interests.
Looking for top-class 3D visualization services? Contact us at ArchiCGI to get stellar visuals in the shortest time possible!
---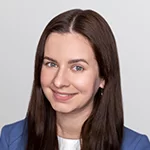 Daryna Romaniv
Senior Client Manager
Daryna is a Senior client manager at ArchiCGI. She can guide you through our workflow and quickly resolve any issue along the way. In her spare time, Daryna enjoys cooking, reading fantasy books, and watching "Friends". She also loves traveling, especially to sunny Italy.