Many experts in the fields of architecture, design, and real estate are already enjoying the benefits of CGI. They found out that it is the right tool for creating irresistible presentations and impressive marketing materials. And to help clients make the most of it, 3D rendering studios do their best to ensure a smooth and trouble-free workflow. 
For this, any architectural visualization company has to master the art of working with customers' feedback. That is the only way to properly organize a result-oriented architectural visualization workflow. To work with clients' feedback effectively, professional CGI companies use CRM systems. And ArchiCGI is no exception. Our tailor-made online CGI CRM is built to cater to the client's needs. It is ideally adjusted for a consistent 3D architecture visualization project management. Our clientele can access CGI CRM from anywhere in the world by using a computer or a user-friendly iOS app. They can upload files to a task chat, go through the workflow progress, or ask to correct the received results.
The last point deserves special attention. As a rule, the architectural visualization workflow includes a few rounds of revisions. They are needed to ensure that the customer gets top-notch results. Our specialists are always ready to go through as many correction stages as needed to produce a high-end product for our clients. However, in our experience, some corrections can be easily avoided. Which means that a lot of time and even money can be saved. For this, our customers need to know how to provide feedback effectively. And we are ready to help with it! 
Of course, we will gladly accept commentary on our work in any form. But by following the guidelines below, our clients will be able to get perfect CG visuals in the shortest terms. Ready to learn how to save your time and minimize efforts? Read about 5 essential tips on giving feedback in CGI CRM!
#1. Submit Commentary in a List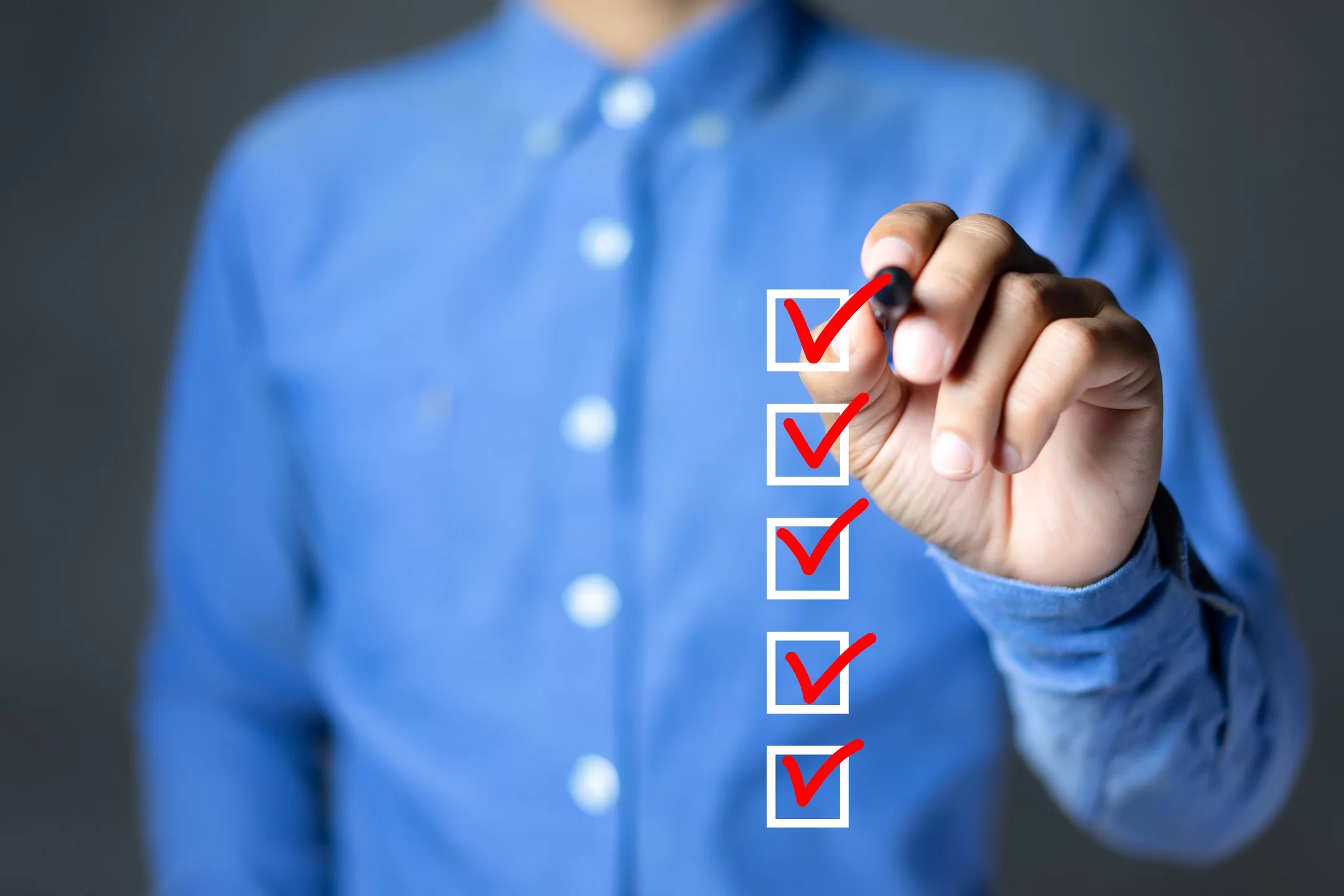 There was a great article in the New-Yorker titled "A List of Reasons Why Our Brains Love Lists". Mainly, lists are easy to read and thus to understand. They organize and structure the information, and create an eye-friendly reading experience. Therefore, the human brain immediately processes the data having labeled it as effortlessly digestible. So, submitting comments and suggestions in the form of a list is an important step to giving effective feedback in CGI CRM. It helps eliminate and avoid all possible misunderstandings. 
Lists build a strong base for a seamless architectural visualization workflow. When 3D artists receive the comments in the form of a list, they can quickly understand the amount of work that needs to be done, assess the timing and budget. Moreover, this format allows both sides to go through the list point-by-point, check the completed work, and move on to the next stage.
As for the format, it is wise to opt for PDF files, which are easy to create and open on any gadget. PDF documents are not too large and can be navigated easily. Plus, pdfs are absolutely ideal for giving feedback. PDF editors have annotation tools so that all of the parties working on the project can highlight mistakes and add comments to the doc. There's no need to scroll the document and look for highlighted mistakes as all of the annotations are listed on the sidebar.
#2. Use Screenshots for References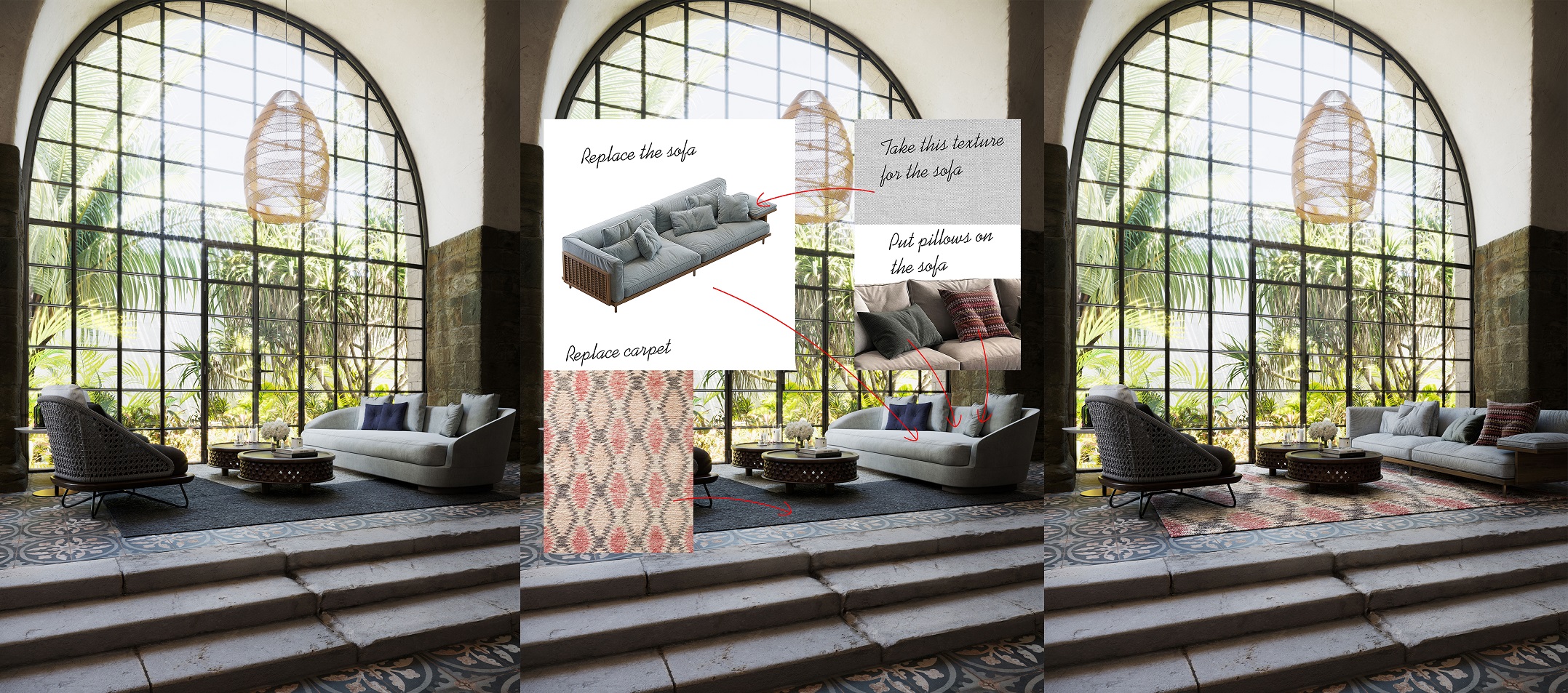 Remember the famous "a picture is worth a thousand words"? Well, the same goes for a screenshot. Stacked up against paragraphs of explanations of what the picture is, what, where, and how it should be changed — a screenshot comes up on top every single time. 
In our experience, flawless architectural visualization workflow and screenshots go hand-in-hand. It's a perfect communication tool that enables clients to clearly express themselves if the words failed. A screenshot is a great way to demonstrate the change that needs to be made or even create a comparison of the old way vs. the new. The necessary elements can be highlighted and the text can be added right on the image. Taking a screenshot, highlighting or adding arrows with a bit of explanatory text is much easier than writing a descriptive essay on every tiny error. Lastly, any easy-to-use graphic editor would be perfect for the job. 
How do CGI artists create breathtaking imagery for innovative residential complexes?
#3. Make Sure the Text Is Easy to Read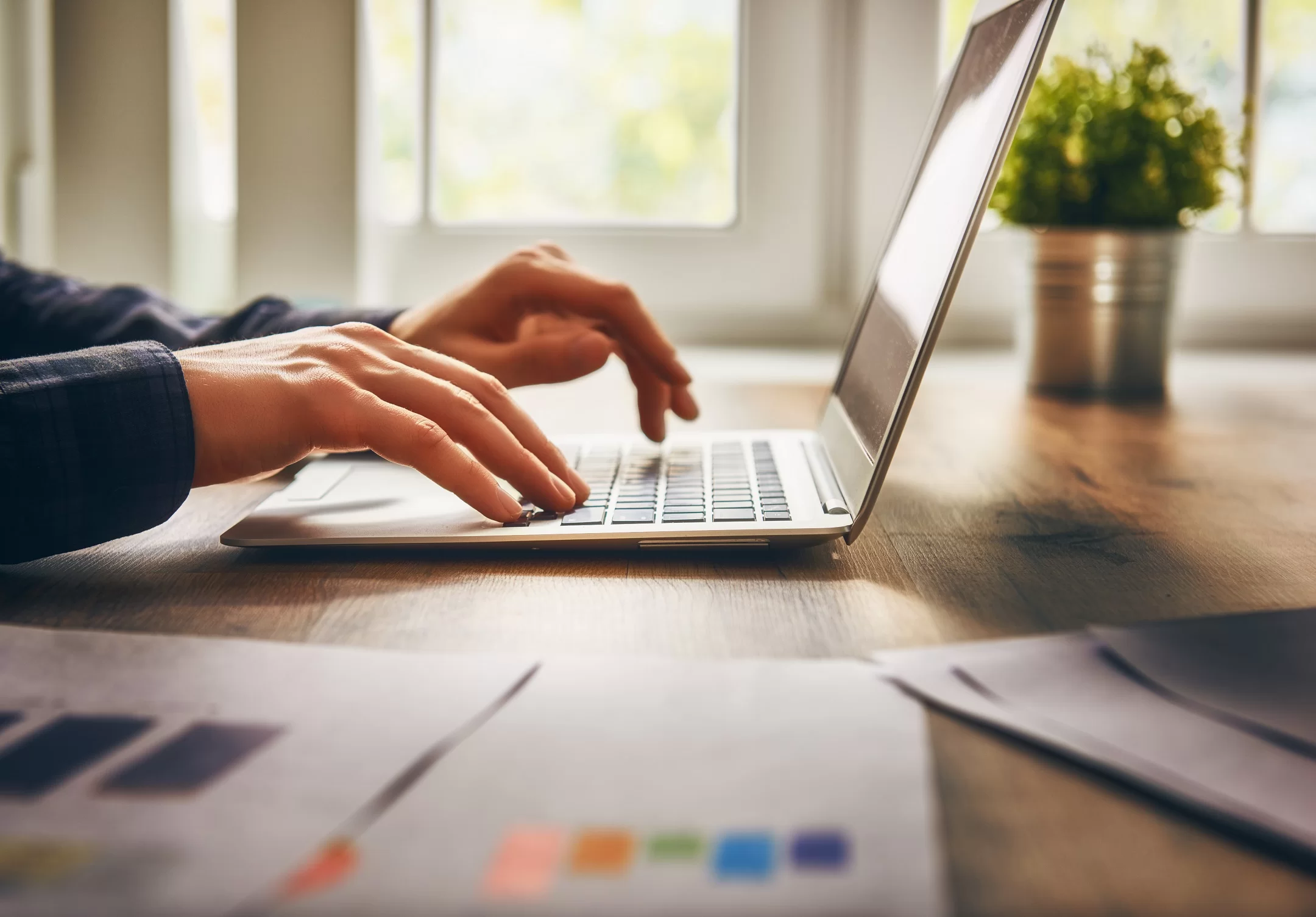 In this day and age, the handwriting in business is obsolete. Handwritten thank-you notes are still believed to deliver meaning beyond the text but that is their only benefit. This format of correspondence vanished for a reason: beautiful easy-to-read calligraphy is a rarity. Moreover, handwritten notes are troublesome to send and it is barely possible to make changes to them. 
So, submitting handwritten feedback in CGI CRM can slow down a well-oiled architectural visualization workflow. It is always better to send in typed-up corrections. In return, there will be no follow-up questions, misunderstandings, and, of course, mistakes. As mentioned, we welcome the feedback in any shape or form. But submitting a text that is easy to read can greatly optimize the workflow.
#4. Send All Corrections At Once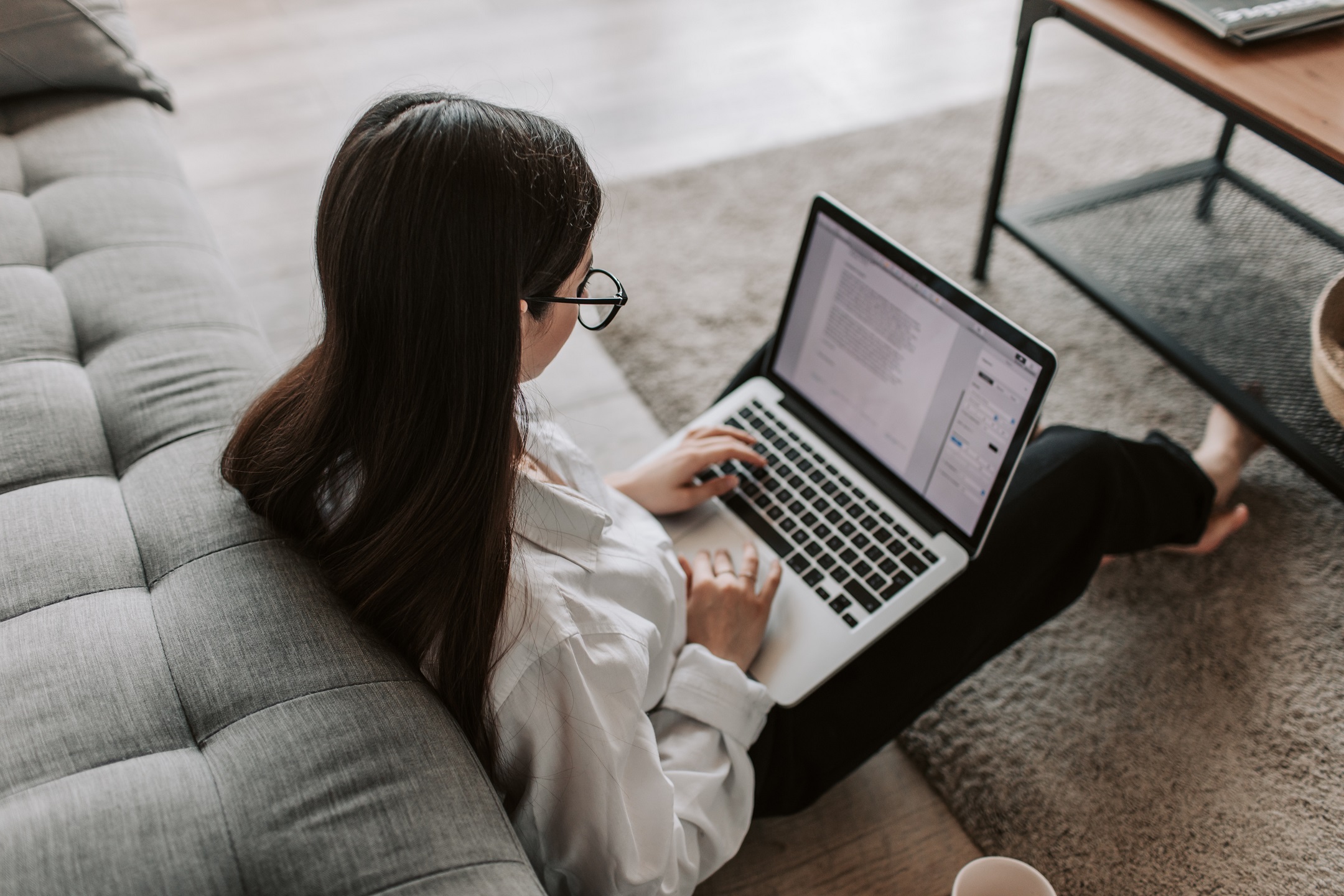 It's better to make sure that all of the corrections are submitted to a task chat in one go. Or, at the very least, all of the messages with corrections should be sent at around the same time. Leaving a huge time gap in-between the messages about corrections can negatively affect the architectural visualization workflow.
If it is impossible to send everything in one piece, a client should make a note of it. For example, a simple message: "The second part of the comments should be expected within 48 hours" will allow project managers to properly schedule workflow. The thing is that in the architectural rendering process, the smallest change can mean hours of work for 3D artists. That is why any changes that are submitted separately without indication that they are a part of a series are assumed to be a new round of corrections.
#5. Add as Many Visual References as Possible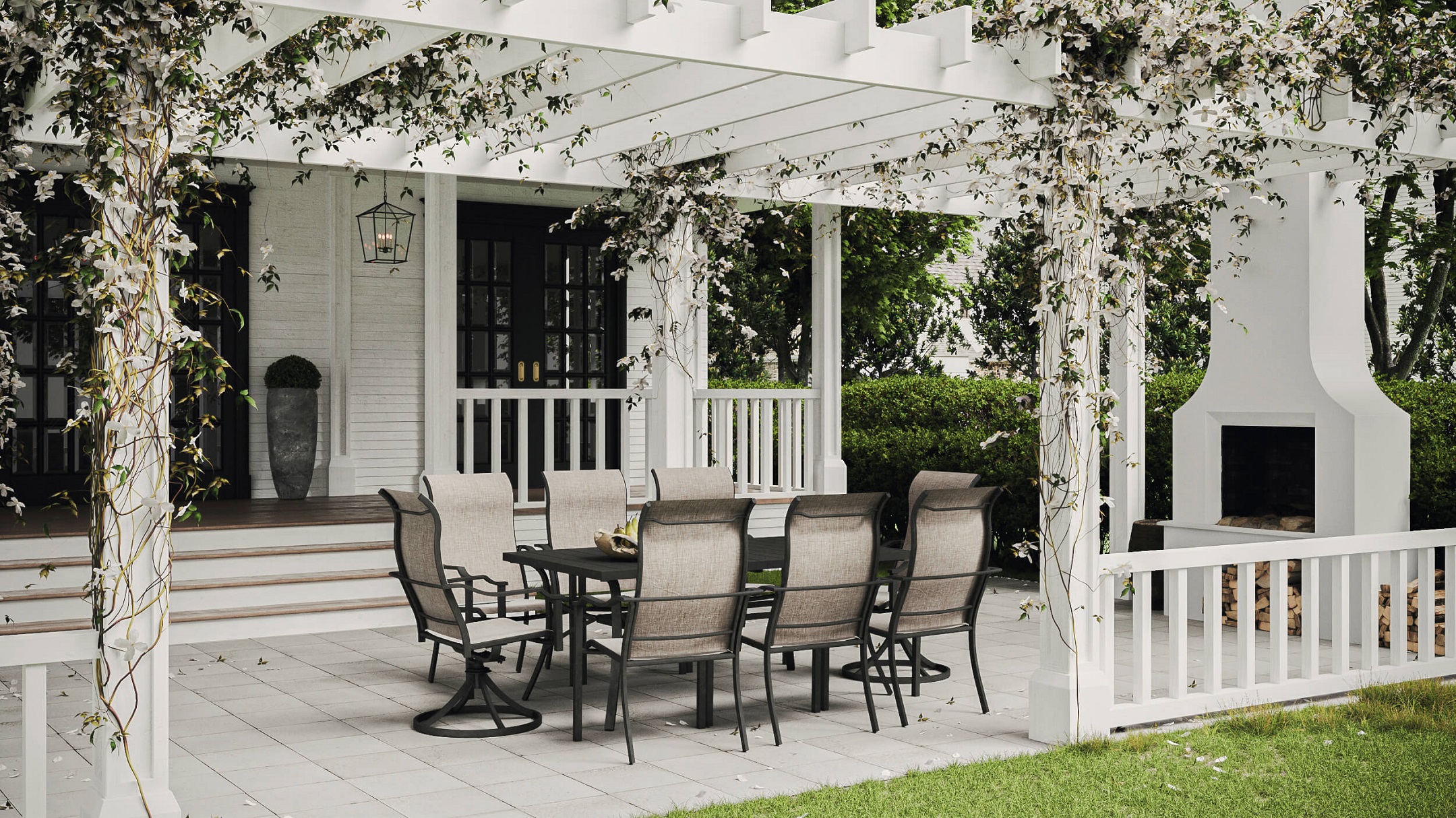 More often than not, making information easily digestible means giving it in the form of visuals. So, including as many visual references as possible is a must for providing effective feedback in CGI CRM. Images can be used to explain any aspect of the project. 
For instance, a reference image can help 3D artists understand how to tweak the shape of a 3D model, its color, texture, or the overall atmosphere in the render. So, if we've hit a standstill in architectural visualization workflow, a visual can save the day. If there's a bit of struggle agreeing, for example, on a desired shade of green, or it's troublesome to provide an understandable description for the texture of a wall, a picture will fix it within seconds.
We recommend the clients of ArchiCGI to follow 5 simple rules when giving feedback on 3D visuals in CGI CRM. It is highly advised to provide comments in the form of a list, preferably in PDF format, and to make sure that the text of commentary is easy to read. Also, it is recommended to send all corrections in one go, to use screenshots, and to add as many visuals references as possible. If our customers stick to these guidelines, they can be sure that architectural visualization workflow will be smooth and the results will be flawless and timely.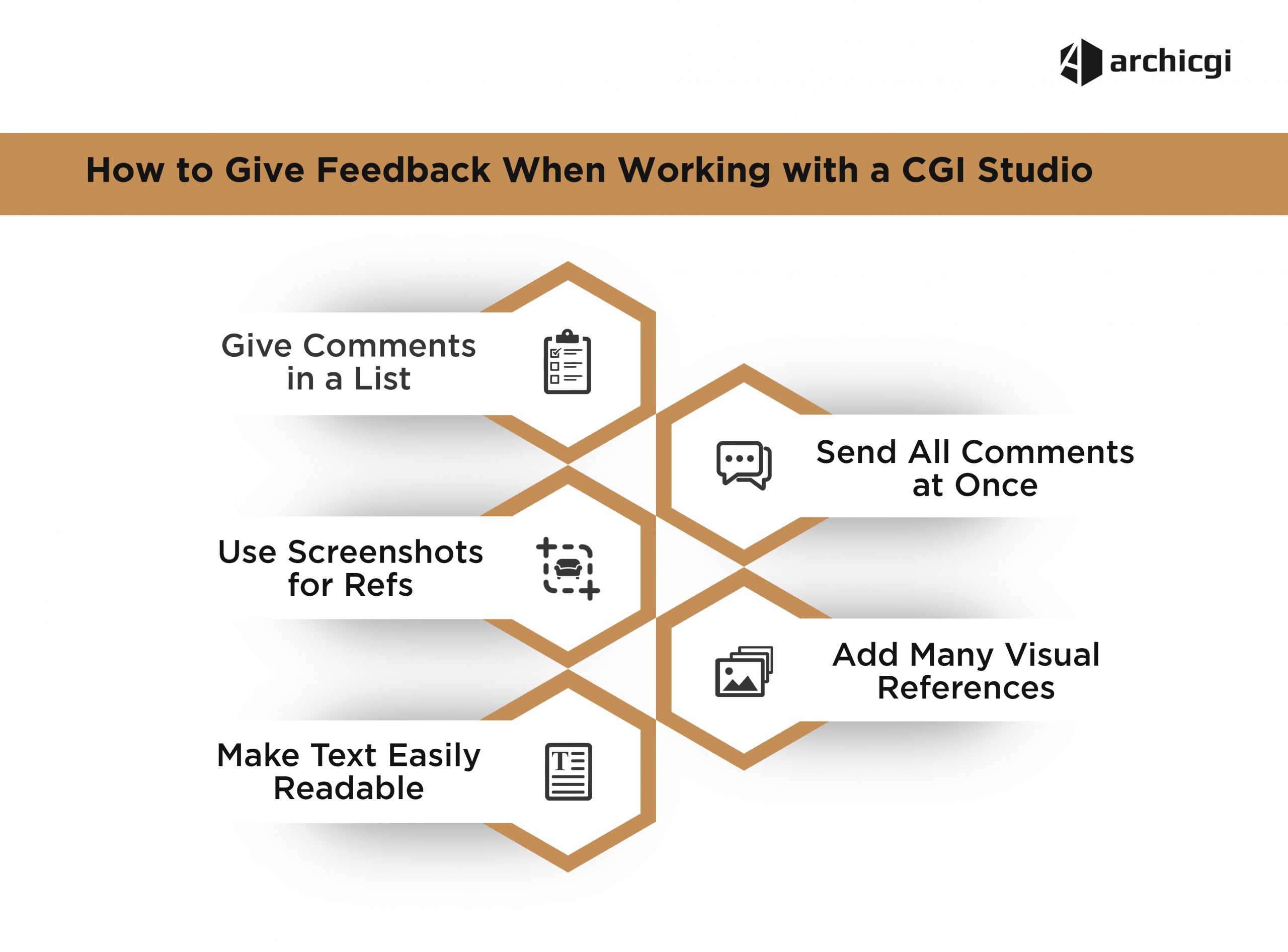 Present your architectural project like a piece of art with AI-powered CGI
Need show-stopping CG visuals of your architecture designs for presentations and marketing? Contact us for top-class 3D visualization services!
---
Keith Gardner
Senior Project Manager
Keith is a seasoned scrum master who can turn even a team of complete strangers into a well-oiled machine. Outside of work, he is the king of social games and a caring dad for a ferret Tyra.
What is architectural visualization?
Architectural visualization stands for creating realistic visuals of architecture projects using computer software. This technology allows architects and developers to demonstrate the future look of buildings that are currently under construction or at the designing stage.
A Customer Relationship Management system, also called simply CRM, is an online digital platform used by providers of different services for communication with their customers. CRM allows clients to interact with a project team, track progress, ask for corrections, manage payments, etc.
How to optimize architectural visualization workflow?
To make sure that architectural rendering workflow is effective, clients of a CGI studio should provide a very detailed brief with enough references. Also, they should regularly get in touch with the project team to review the progress and provide extensive feedback.
What are the main stages of architectural rendering workflow?
First of all, a client provides a CGI studio with a detailed brief. Then, 3D artists start working on a 3D model of a building and its surroundings. After that, they set the lighting and apply textures to all the objects in the scene. And, finally, they render the images and refine them to perfection with the help of post-production techniques. On each stage, a customer should review the results to ask for corrections if needed.