At first glance, CGI advantage over photography for making marketing materials might not be that obvious for architects. The majority of these professionals are used to creating ads and filling portfolios with the help of photos. Which is a time-tested and reliable means. But oftentimes, photography just cannot meet the growing demand of an architect for quality visual content.
The problem is that making fancy photographs is possible only when the building is ready. But what if the majority of projects are still under construction or have not even started yet? Photo shooting is definitely not an option in such a case. Is there any alternative that can help regularly get new visuals for portfolio and marketing campaigns?
That's exactly what CGI is capable of. Unlike photography, it can show the expected results of the projects that are still in progress, making for top-notch marketing materials. And that is not the only reason for architects to choose CGI over photos. So, is there any other advantage? Yes – and more than one! We decided to reveal 5 reasons why 3D architectural visualization has an edge over photography in creating marketing visuals!
#1. CGI allows filling the portfolio with realistic visuals of upcoming works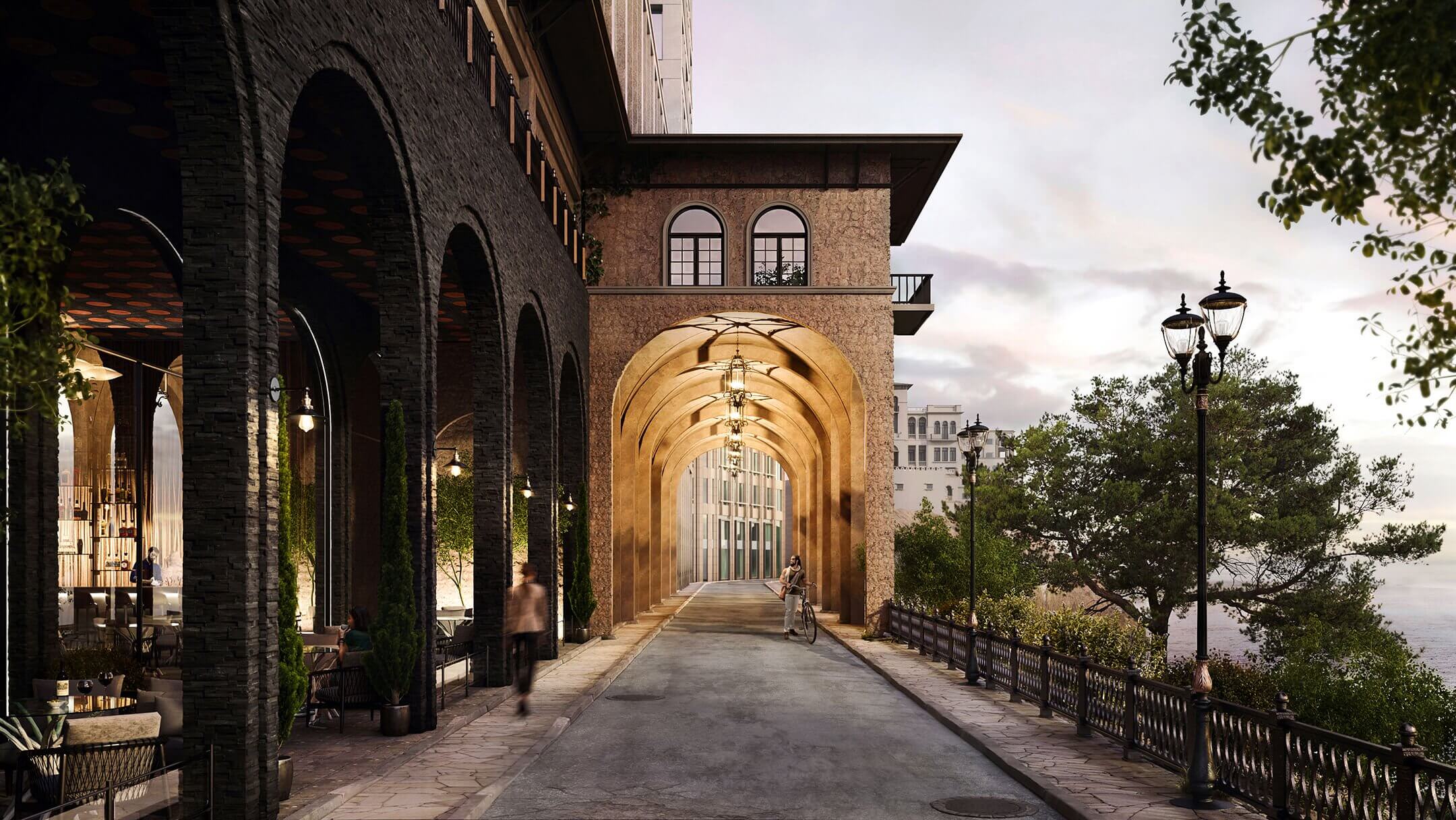 Showcasing buildings through photography is only effective when the construction is complete. Computer visualization has more to offer: it allows illustrating the expected outcome of projects that are in progress. Also, it can showcase the future look of designs that exist only on drawings at the moment! This amazing CGI advantage opens countless possibilities for an architect. 
For example, in this way, digital rendering helps attract prospects interested in a specific type of projects that an architecture firm can accomplish but doesn't have ready examples of it at the moment. Let's say a company has designed a gorgeous Baroque-style mansion and it is currently under construction. In such a case, a firm should order CG renders showcasing the future outcome of this project and then share them on their social media and website. This way, they will attract more clients interested in such kind of work. Professional 3D artists create CGI that looks indistinguishable from real-life photos, so, the prospects won't even feel the difference.
#2. CGI provides for more creative freedom than photography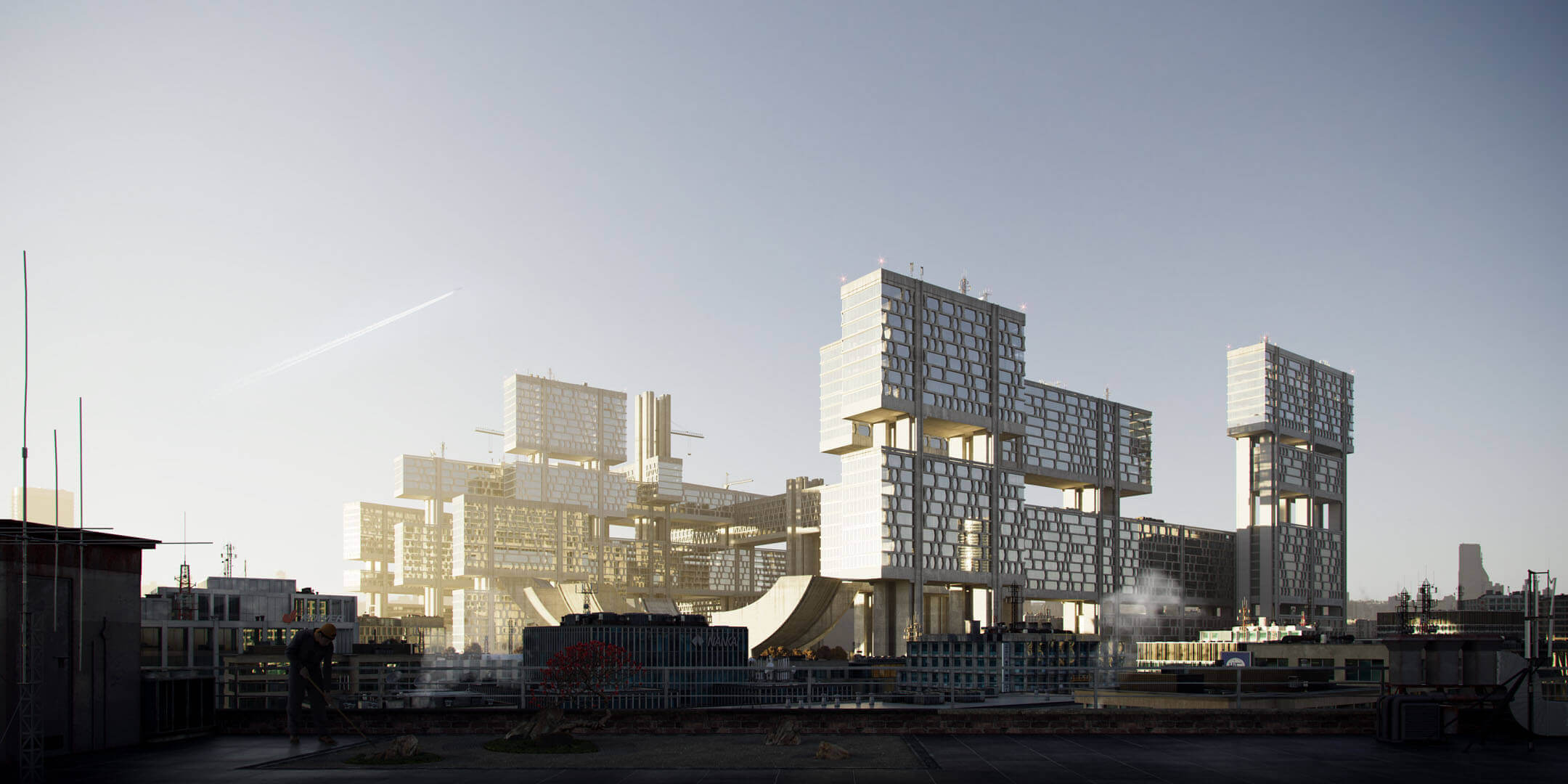 Another remarkable CGI advantage is that it sets an architect's creativity free. With computer visualization, it is possible to show a building in any setting, scenario, and format with ease. CGI can showcase a future house from any perspective — in a close-up, a panoramic shot, or an aerial view. While it would be hard to get such shots with a regular camera, 3D rendering software makes it a piece of cake. 
One more CGI advantage is that it offers a variety of creative formats to choose from. Apart from regular still renders, an architectural firm can demonstrate a future building in a 3D floor plan that highlights the benefits of layout, in a CGI animation that looks like a real-life video, or in an interactive virtual tour that showcases the interior in detail. 
Also, digital rendering allows for using interesting special effects — such as time-lapse in CG videos. With the help of this effect, the viewers can watch the whole construction process within a few minutes or see the house in different seasons and times of the day.
Make sure your exterior design project takes your clients' breath away
#3. CGI allows for getting flawless images without waiting for the perfect conditions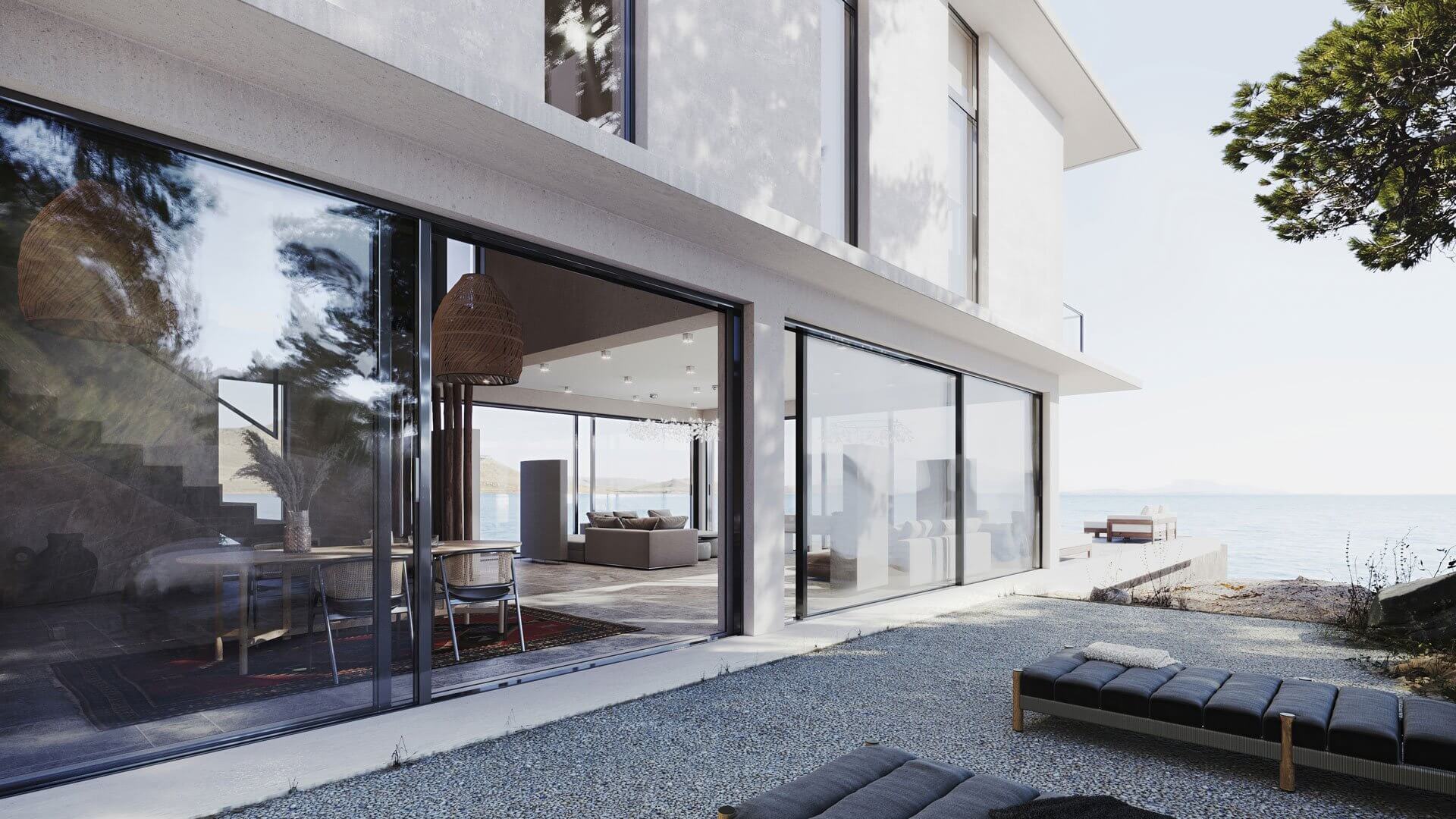 The architecture experts naturally want to demonstrate their creations in the best light possible. This requires not only showing the building itself but also making sure that it is shown in the conditions that highlight its benefits. For instance, a seashore villa looks the most attractive on a sunny day when the sea is calm and the sky is crystal clear. So, the author of the project will have to wait for appropriate conditions to take perfect shots of the house. 
But what if the weather changes, ruining all the plans? For example, it suddenly gets rainy on the shooting day, and the shower lasts longer than anyone expected. In this case, the whole team of professionals has to cancel and reschedule the photo session, wasting both time and money. Or, let's say it's winter and an architecture professional thinks that a building will look best in spring scenery. In such a case, they will have to make a hard choice: losing a few months until the season comes or making photos right away but getting less impressive visuals. 
But the unpredictable weather and the change of seasons are not a problem if a construction firm takes advantage of working with a 3D architecture design company. That's because a skilled 3D artist can digitally recreate any setting.  It can feature any weather and season. This CGI advantage ensures that perfect promo visuals can be made at any time.
#4. CGI can present the initial design even if a client changes it in the process of work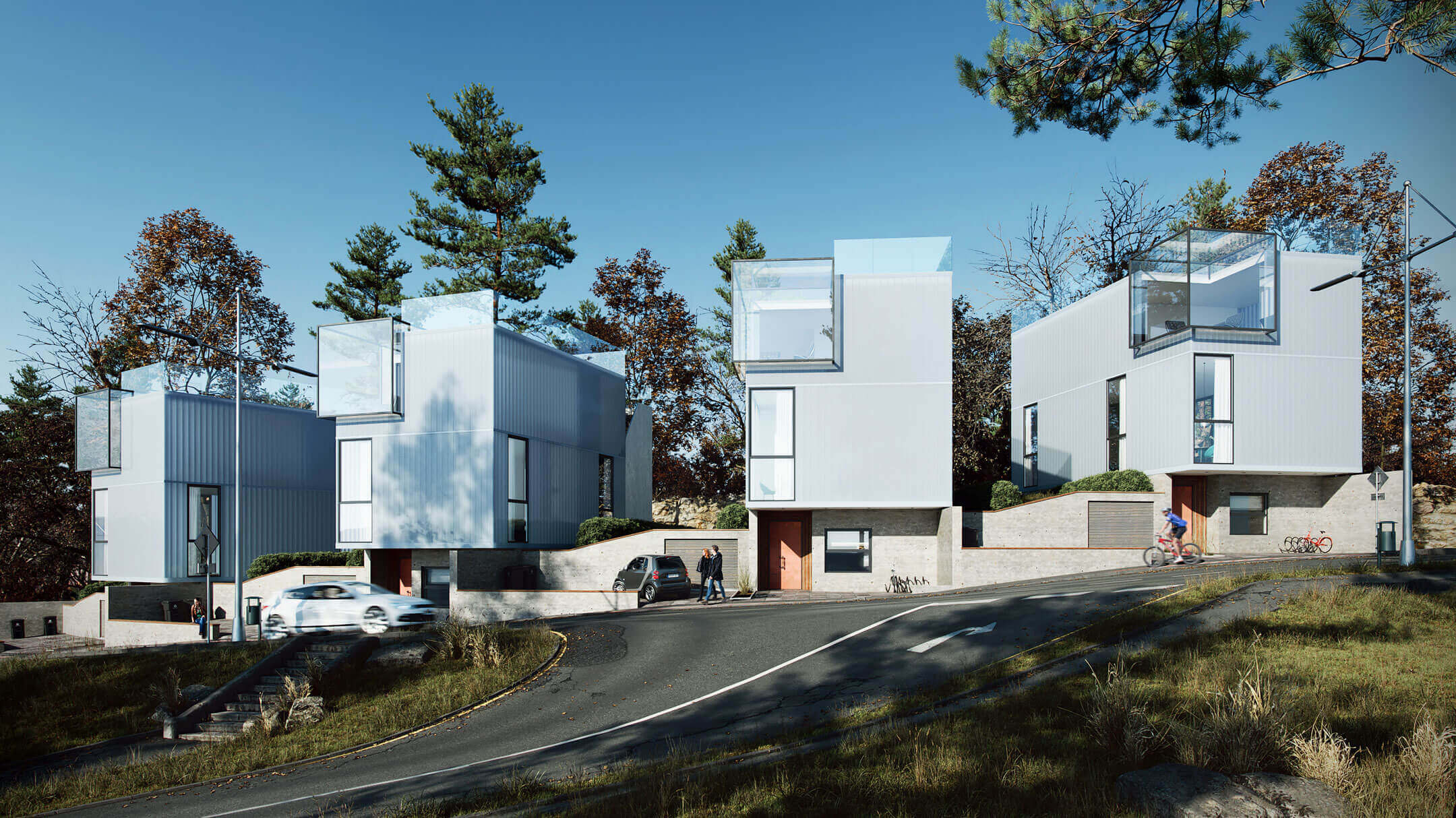 The last word about the look of a property is not on an architect but a client. And it happens that their tastes do not match. An author of the design might create a true masterpiece and start dreaming to show the outcome in their portfolio. But then the client asks to change some aspects of the project and it seems that the initial idea will never see the light of the day. That is because the only option with photography is to take pics of the result with all the adjustments made according to a client's wishes. This can be quite disappointing for the architects who want to demonstrate only the best version of their work. 
While with CGI, the author of the design can get realistic CG renders showing the original plan. For this, it is needed to provide a CGI studio with the initial drawings and references. Then, seasoned 3D artists will recreate the original design in photoreal quality. This solution has an advantage for each member of the project. Homeowners get the house designed according to their wishes, and the architect gets imagery that shows the finest version of work.  This CGI advantage allows for filling an expert's social media pages and portfolio with the best possible versions of their designs.
#5. CGI allows for getting additional views quickly and easily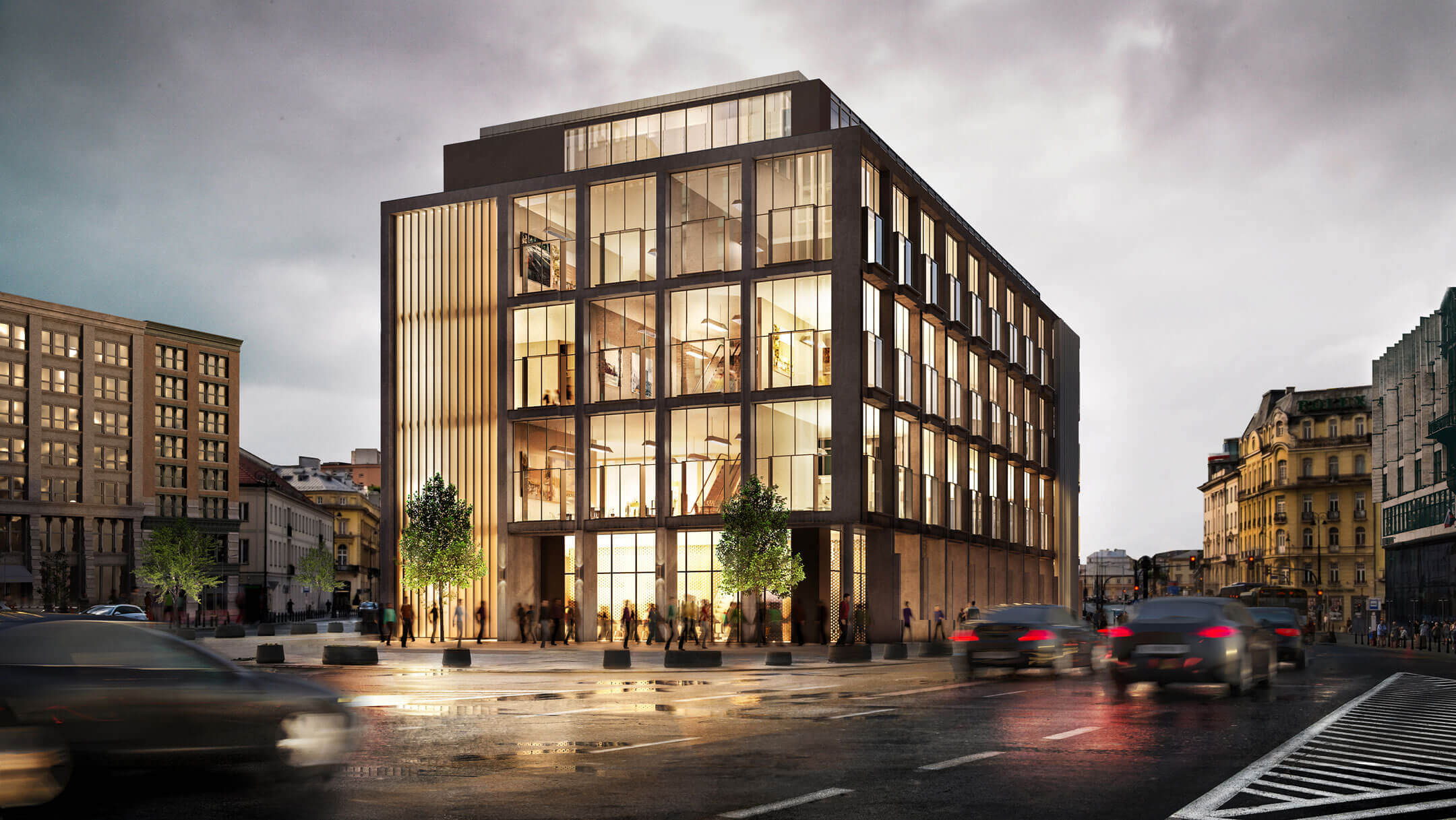 It can happen that architecture specialists finally get the new promo photos for their campaign and then suddenly understand that they are not completely satisfied with them. Maybe they would like to get a few more shots showing the house from another angle or close-up views of some details. With photography, doing this will be a hassle. It will be needed to hire a photographer again, wait until they go to the location to take additional shots, and then process them. 
While with CGI, getting additional shots is much easier. If the architecture experts get their CG pictures and realize that they need more views, a 3D artist will just use the already made scene with a 3D model of a building to capture it from other angles and make new CG renderings. Which will take much less time than with taking new photos. This CGI advantage ensures that additional promo visuals can be made with ease. 
CG rendering has numerous benefits for architecture experts and greatly facilitates their workflow. It gives many possibilities that are unavailable with photographs. With CGI, it is possible to showcase buildings in many creative formats even before the construction starts. It also allows getting perfect imagery no matter what conditions are outside, showing photoreal pictures of the initial design even if the clients change it in the process of work, and making additional promo visuals easily.
Get your project estimated in just 1 hour - fill out this brief!
Want to take advantage of CGI and get high-end marketing materials for your architecture firm? Contact ArchiCGI for architectural rendering services and we'll help you do that!
---
Catherine Paul
Content Writer, Editor at ArchiCGI
Catherine is a content writer and editor. In her articles, she explains how CGI is transforming the world of architecture and design. Outside of office, she enjoys yoga, travelling, and watching horrors.