Compelling visual materials, both printed and digital, are vital for any designer. Whether in a client presentation or a marketing campaign, pictures must sell your ideas effectively. And for achieving this goal, they must be flawless and awe-inspiring. The best way to acquire an impressive depiction of your projects for a reasonable price is going for CGI services. Making use of 3D digital rendering for interior design is a great way to ensure your ideas will shine in presentations, portfolios, on social media, in a printed catalog, or in a trendy magazine.
Our architectural rendering company collected 5 tips on what to ask from a CGI studio when setting an interior visualization task to get magazine-worthy imagery. Want to always get top-notch 3D visuals? Read on to learn how!
#1. Pick Lifestyle Objects to Create the Narrative of the Space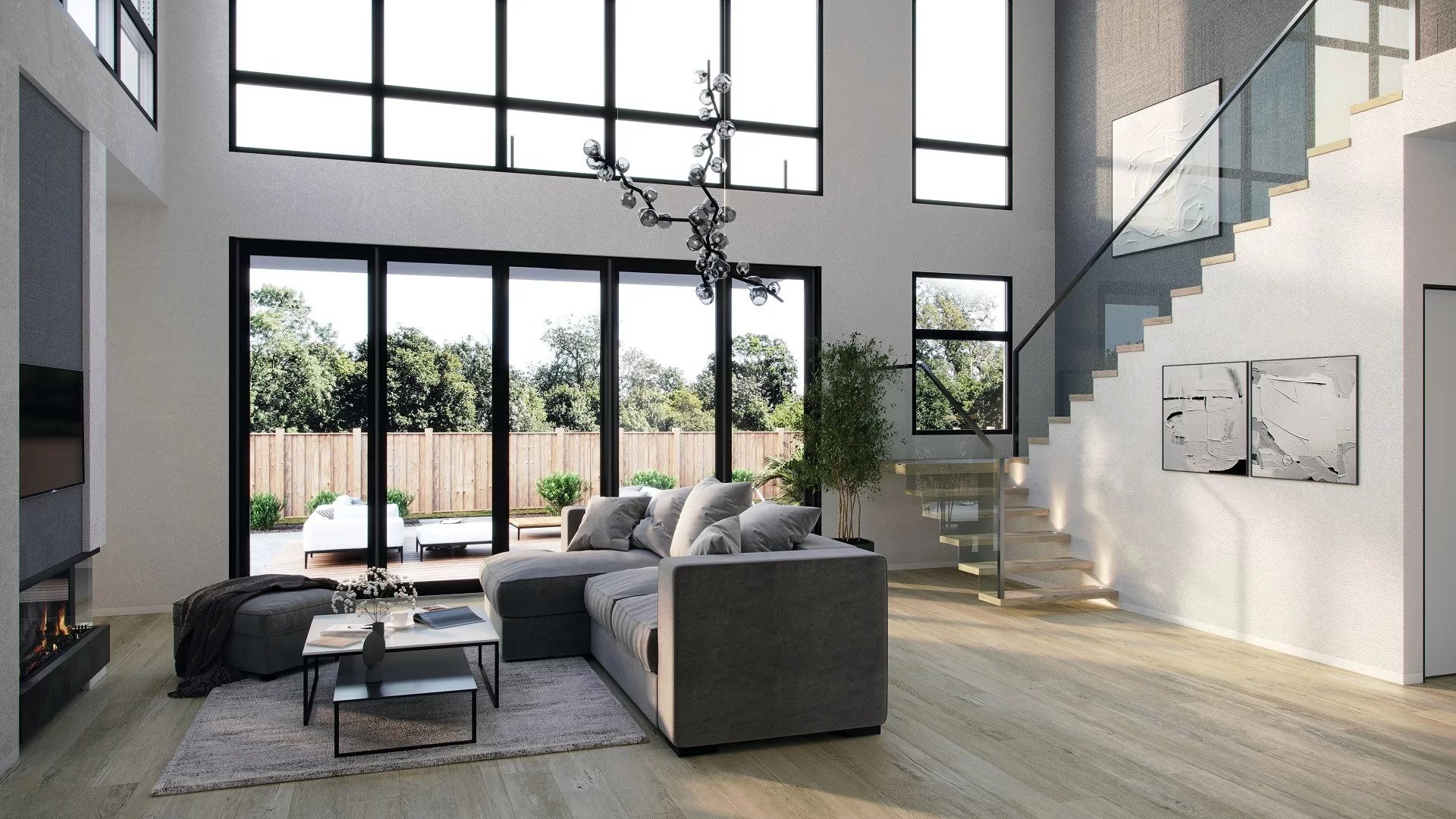 An image of a lifeless and sterile space will not create a deep impression. That's because no viewer can imagine themselves living in a room that lacks a human touch. Small details and decorations make all the difference. A cozy book nook, a tasteful blanket spread on a sofa, some potted plants here and there, or even a teacup left on the table – the objects in a rendering tell a story of the space and its future owners. With appropriate lifestyle items, the depicted design immediately gets more personality. 
Take your design presentation to a new level with interior rendering
If you work with a professional CGI studio, they'll provide you with a variety of ready 3D assets to choose from. These can be 3D models of plants, wall paintings, kitchenware, and so on. However, it's recommended to avoid going overboard with secondary items. Clutter ruins the composition and distracts from perceiving the interior design as a whole. So, it's best to find a happy middle ground when deciding on the number of 3D props for your rendering.
#2. Ensure Eye-Pleasing Lighting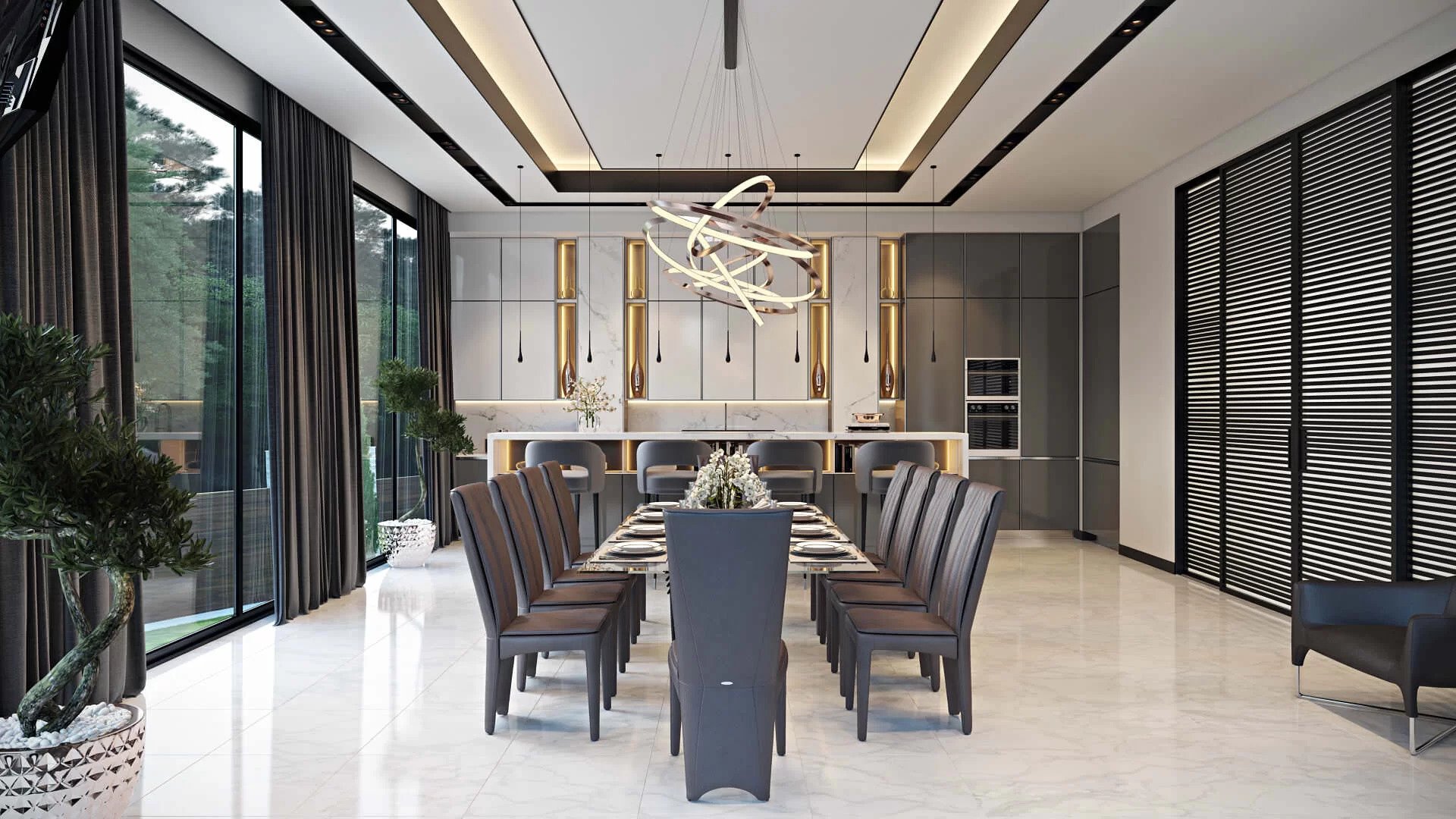 More often than not, you will want a rendering with natural lighting. It should not be too bright so as not to cast hard shadows but bright enough for everything to be clearly visible. A sunny day with some clouds is a go-to solution for interior rendering. Clouds serve as a natural filter and make the lighting softer while sunlight brings both brightness and warmth.
Whether your residential interior rendering features natural light, artificial lighting, or both, you will want to make it warm or at least neutral. Warm lighting in home interiors makes everything look comfier and more inviting. Cold light is harsher on the eyes and makes spaces feel less welcoming. It can be used, however, if the interior scene depicts an office, a gym, or another non-residential space. If you need to convey a fresh and energetic mood rather than a comfy relaxing atmosphere, cold light will be a good choice.
#3. Order Close-Up Views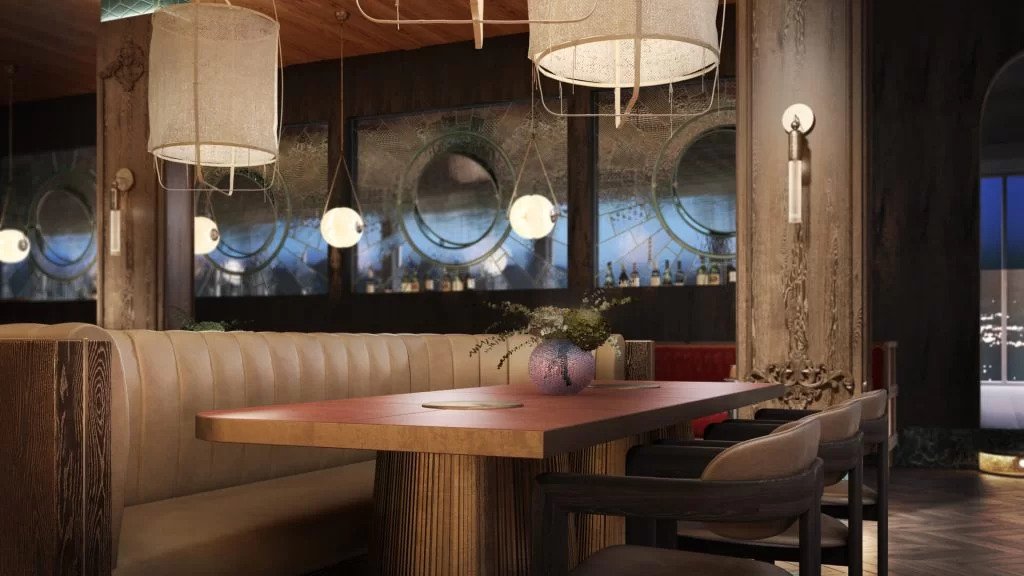 When you order digital rendering for interior design, it is beneficial to ask for a couple of close-ups in addition to the wider angles. Using close-up images is an easy way to focus the viewer's attention on the selling points of the project. Such imagery also allows the audience to examine textures and materials in detail. On top of that, enriched with the right props, a close-up rendering can perfectly convey the mood and the atmosphere of your design. Overall, close-ups paint a more detailed, intimate, and lively picture of your interior project. 
#4. Make the Most of Window Views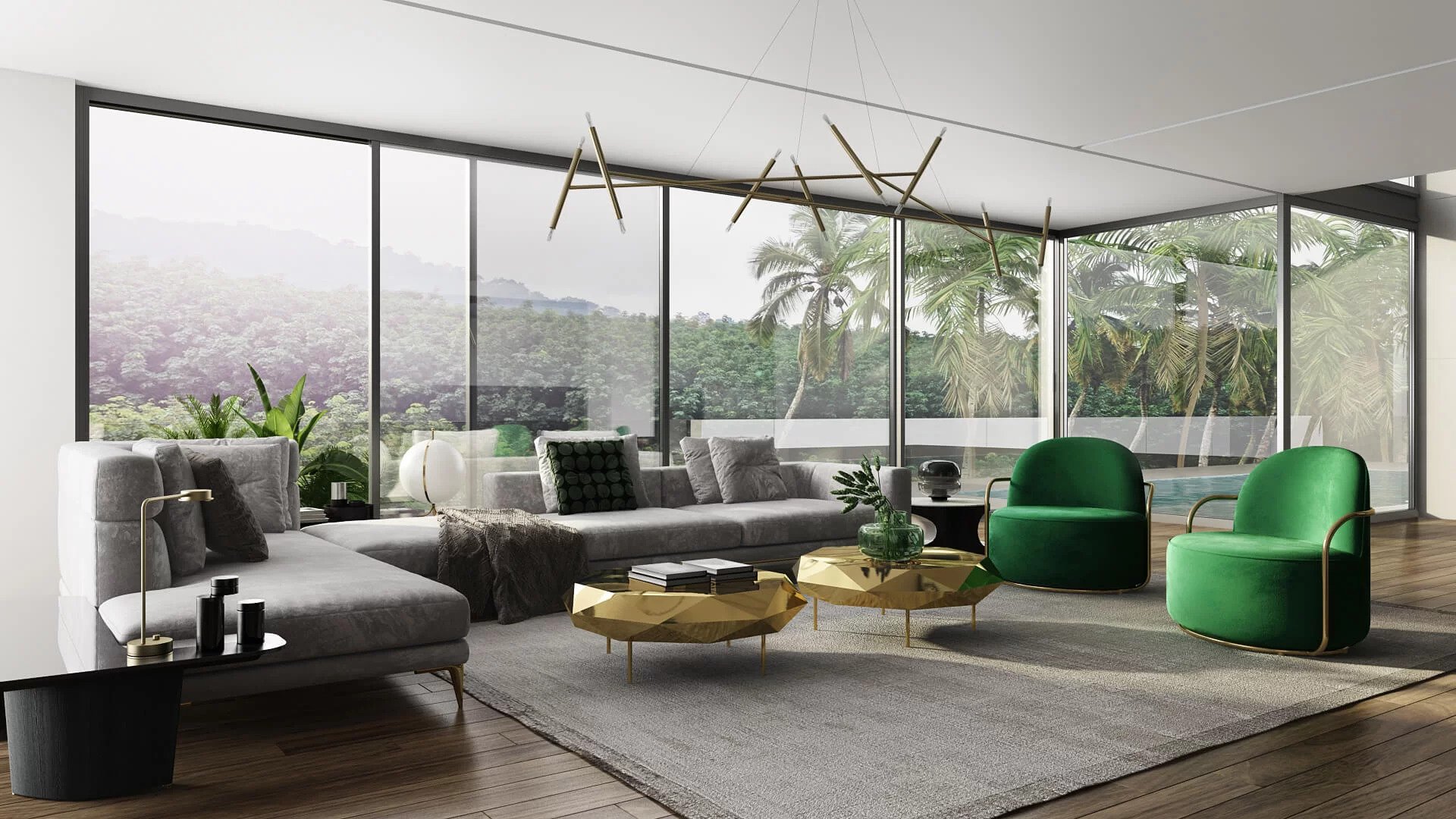 Digital rendering for interior design has a notable advantage over photos of real spaces: with CGI, you can always make window views work for you. Inspiring outside views add to the spaciousness, aesthetics, and overall atmosphere of the room. 
In digital rendering, there are several approaches to creating window views. The artist can build the necessary image in 3D, use a real-life photo, or a combination of both.
Another benefit of digital renders is that the choice of the weather and lighting in them is up to you. When choosing a window view, you can pick anything from a sunny summer day to a dreamy autumn evening to get the most atmospheric rendering.
#5. Provide as Many Visual References as Possible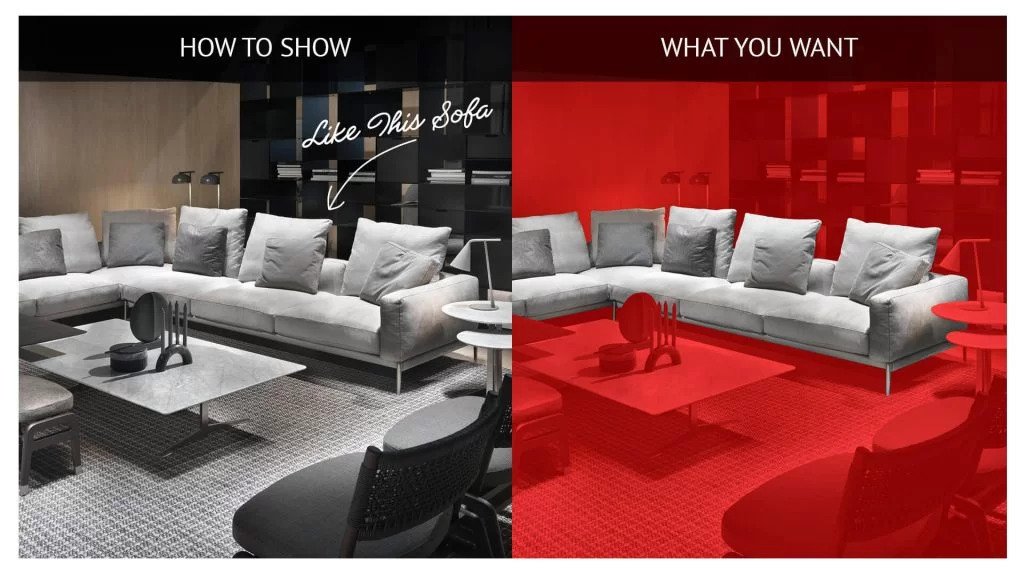 To ensure the digital rendering makes your interior design shine, try to provide the 3D artist with as many references as you can. Images from Pinterest or Instagram, your own photos, other digital artists' works – anything goes. You should send references for lighting, materials, decor, textures, and everything else you might want to see in the rendering. 
Make sure to specify what exactly in a reference caught your attention, whether it's lighting, a specific camera angle, or just some nice decor item. An abundance of references will make your communication with the digital artist much smoother and ensure they'll create that magazine-worthy image you have in mind.
Get your project estimated in just 1 hour - fill out this brief!
Digital rendering for interior design is a great tool to ensure the space you envision catches the eye and makes your potential client's heart beat faster. Plus, 3D visualization allows for more creative freedom than photography. From the smallest decorative accessories to the window views to weather and mood – everything can be done according to your vision. Just make sure to provide enough references!
Looking for top-class interior rendering services? Contact us at ArchiCGI and get magazine-worthy 3D images for your design! 
---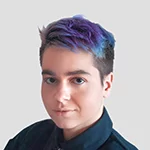 Stacey Mur
Content Writer, Copywriter
Stacey is a content writer and a CG artist. Outside of work, Stacey enjoys musicals, Star Wars, and art talk. A proud Corgi parent.