Good interior design is both visually appealing and functional. And its presentation should reflect that. The viewer must recognize all the benefits at first glance, without relying on the author's explanations. But traditional presentation materials such as sketches and mood boards are of little help here. They are quite unrealistic and schematic and do not allow the audience to visualize the design in detail. Which lowers the chances that the designer's clients will approve the project. So, the viewers need a visual representation that would instantly inform them of the project's viability. They need something that makes them fall in love with the presented design right away. And high-quality 3D interior visualization is exactly what can accomplish this task!
Of course, no presentation can be held without detailed explanations. It's important to be a skilled conversationalist to succeed. However, the visuals play a key role. They can make or break the showcase. No words can precisely convey the atmosphere of a place, and as such, a designer needs the best visual tools possible — like CGI. Here are 5 reasons why high-quality architectural 3D visualization helps seal the deal!
#1. CG interior visualization showcases a room in photoreal quality and from multiple POVs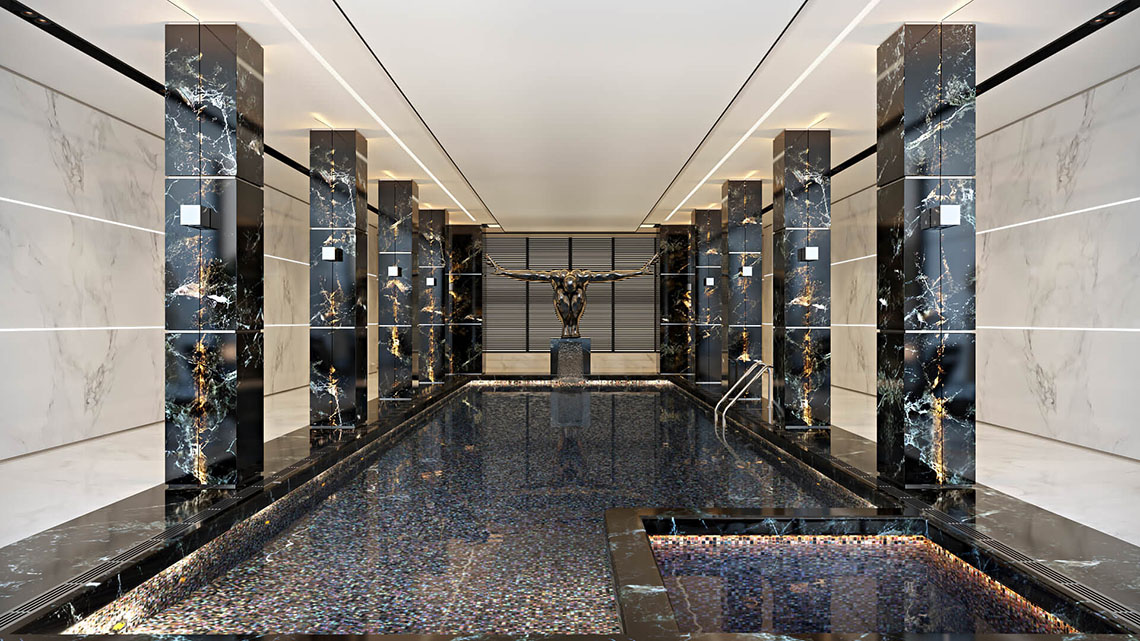 The main drawback of sketches and mood boards is that they don't paint a complete picture. Sure, they give some general ideas about the layout, furnishings, mood, and feel of a place. But the viewers need to strain their imagination to picture the final design in their heads. However, it is much better if they see the property in realistic quality, and from multiple perspectives, to take in all the details. Is that somehow possible?
Fortunately, high-quality 3D interior visualization can save the day. It provides amazing imagery that presents the design in the exact way it's going to look like when it's finished. One of the greatest advantages of CGI is that the spaces can be shown from any POVs, allowing viewers to see every nook and cranny. This is a perfect foundation for conveying the functionality and aesthetics of interiors.
#2. High-quality CGI precisely recreates any material and highlights its benefits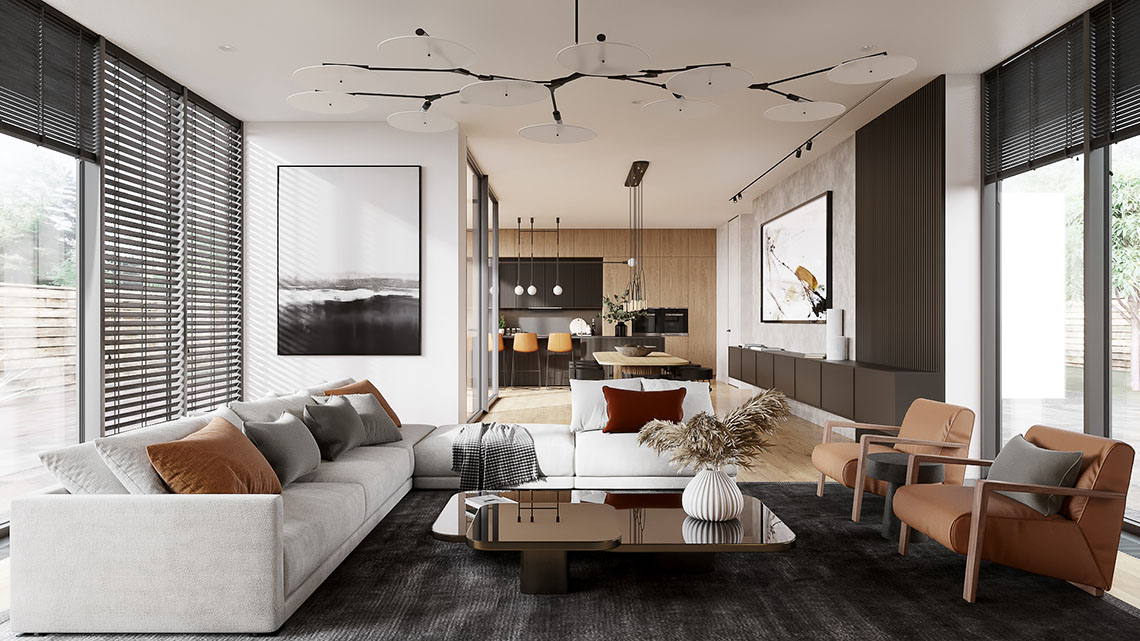 Material choice plays a huge role in establishing the atmosphere of a place, and the presentation should reflect that. Metals tend to give a more industrial, modern feeling, while wood, stone, and brick can create a warm and homey setting. Materials also affect the functionality of an interior, as high-quality ones are more reliable and durable. And photorealistic CG visualization can help illustrate all these aspects.
Recreating materials with CGI is much more than simply applying 2D images to 3D models. A skilled 3D artist knows how to emphasize the specifics of every material used. Each of them has its own features. For example, fabrics and leathers have folds and creases. Metals reflect and absorb light in different ways. Stones and bricks have little cracks and rough surfaces. And high-quality CG interior visualization can precisely demonstrate those features. This would enhance the presentation, making the viewers feel like they can almost touch the furniture and decor. Which makes them more confident about approving the presented project. 
Take your design presentation to a new level with interior rendering
#3. CG interior visualization can show the scenario of using the property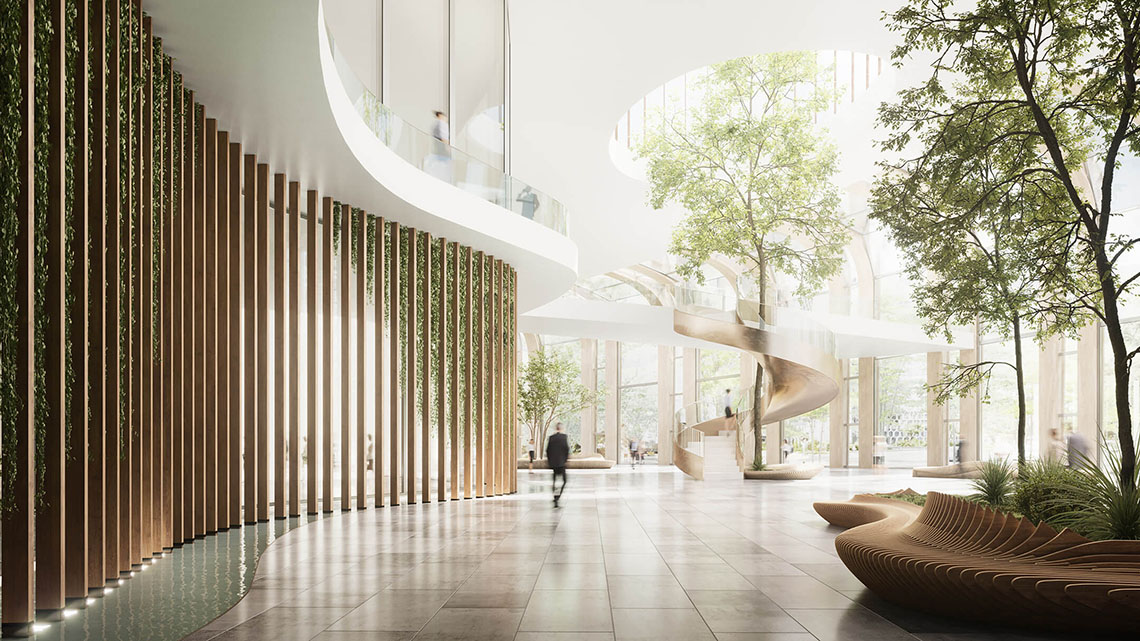 In order to leave a lasting impression on clients, the designer needs to help them imagine themselves in the depicted room. To make this possible, high-quality 3D interior visualization can picture spaces with people in them. Skilled 3D artists know how to seamlessly add figures of humans to a 3D render for interior design. The easiest way to do it is to use chroma key technology. Such kind of interior CGI can showcase people going about their daily routine. They can be cooking dinner in a kitchen, lounging in a living room, or being busy at work in a future office. This will add a layer of believability to the design as well as present its functionality in an easily understandable way.
#4. High-quality interior 3D visualization masterfully demonstrates the atmosphere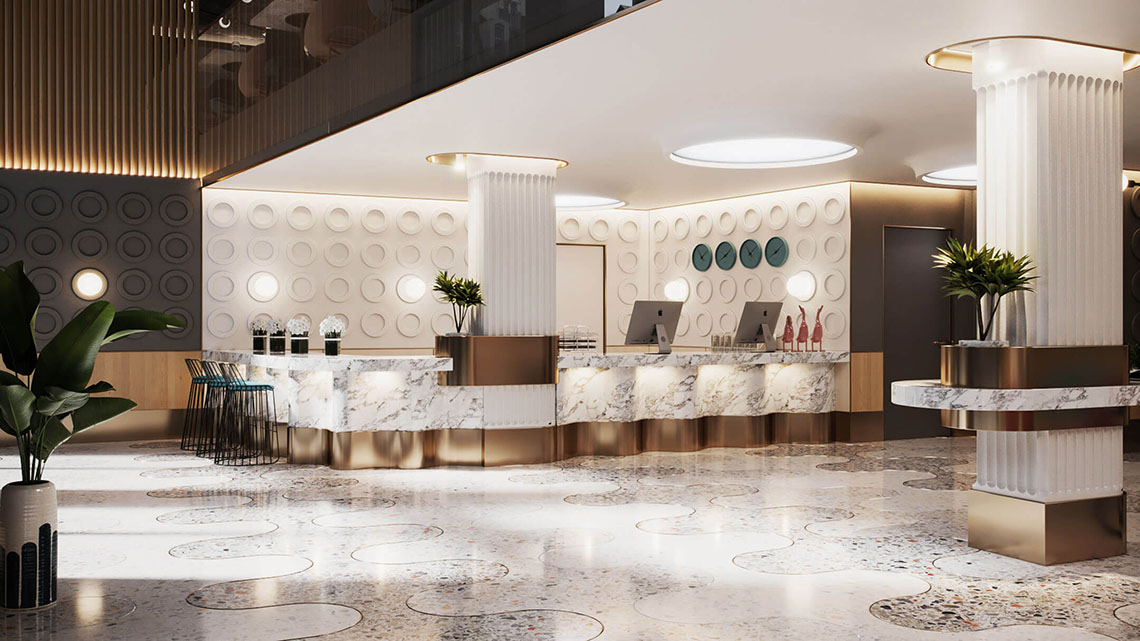 So far we have omitted one of the biggest selling points of an interior — its atmosphere. How would the future owners feel in a newly-designed home or commercial space? What would make the viewers wish they were in the depicted location? Fortunately, high-quality 3D interior visualization can explain these points with ease.
First of all, professional 3D renderings have photoreal lighting and shadows that perfectly set the mood of the scene. The difference in warmth and intensity of light can easily change the perception of a room. Also, high-quality CG interior visualization can showcase the same locale during different times of the day. The change from natural to artificial lighting is also a powerful tool for establishing the atmosphere. 
Another thing that enhances the mood of an interior is contextual elements. 3D artists can add them to give a room a "lived-in" look, as well as help solidify its purpose and aesthetic value. These can be such details as household items, decor, books, toys, gadgets, plants, food — literally anything. Adding such elements would ensure that the artistic genius of the design will be perfectly explained with no words.
#5. High-quality CGI allows presentations to feature multiple design options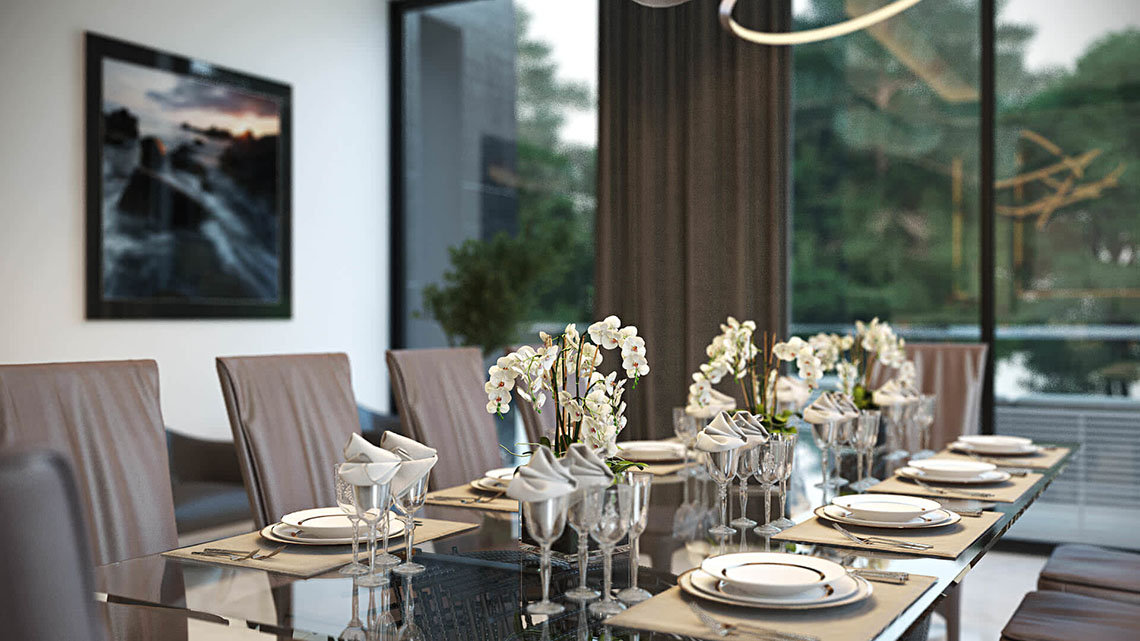 3D artists are able to produce several iterations of the same interior solution with slight changes. High-quality 3D interior visualization can depict multiple room layout, design, and furniture options. This would accomplish several tasks at once. First off, it would show the whole potential of a venue, how space can be used. Secondly, rather than presenting only one option, it offers several alternatives. So, the clients can choose for themselves. Finally, it subtly promotes the author of the project by demonstrating his or her proficiency as an interior designer.
CGI visuals are an extremely powerful tool that turns a regular presentation into a stellar one. High-quality 3D interior visualization perfectly conveys both the functionality and aesthetics of designs. Interiors can be shown from multiple POVs, painting the whole picture to the viewers. 3D artists can masterfully recreate any material, proving its beauty and quality. CG images precisely convey the mood of the future property with photoreal lighting and shadows, as well as the ability to see it during different times of the day. The contextual elements carefully chosen by 3D artists will accentuate the character and purpose of any room. By seeing people in the newly designed spaces, the viewers will be more immersed in the project. Finally, high-quality 3D interior visualization can showcase several design options. Which convinces the customers of the projects' potential.
Get your project estimated in just 1 hour - fill out this brief!
Want to instantly win over clients during design presentations? Convince them with high-quality CGI imagery with our interior visualization services!
---
Catherine Paul
Content Writer, Editor at ArchiCGI
Catherine is a content writer and editor. In her articles, she explains how CGI is transforming the world of architecture and design. Outside of office, she enjoys yoga, travelling, and watching horrors. 
What is 3D interior visualization?
3D interior visualization involves creating a digital 3D scene showing a room, filling it with 3D models of furniture and decor, adding and adjusting lighting and shadows. As a result, the 3D artist creates a high-quality photoreal visualization of the future interior.
What kind of visuals should be featured in an interior design presentation?
The most optimal solution is to use a few high-quality CG images showing a space from different angles. If the budget allows it, it's a good idea to present multiple design options. To provide the most comprehensive idea about a project, it's also possible to use 3D walkthroughs.
Are 3D visuals truly the game-changer during presentations?
The days when designers could rely on sketches, mood boards, explanations, and convincing are long gone. Interior designers need easily digestible and visually pleasing imagery to win over clients. And high-quality CGI is just the thing they need.
How expensive is 3D interior visualization?
The prices for interior 3D visualization vary from company to company. But on average, a single HD interior 3D rendering is around 300$ for a residential project and 400$ for a commercial one. These are the bottom-line prices. They may increase depending on complexity, resolution, and number of corrections.