Maintaining a steady flow of new projects is the ultimate goal for all architects. And a professional web page that reflects the outstanding skills of its owner can help them achieve just that. A great architecture website with quality valuable content attracts, captivates, and engages potential clients. The trick is to know how to create that sort of content. 
People surf websites of architects and architecture firms to get inspired, read expert advice, check out the prices on services. And, of course, to find professionals they can entrust their projects to. Content for architecture website should be perfectly tailored to these needs. However, it's not as easy as it sounds. It happens that a lot of architects' effort is going to waste simply due to the lack of experience with content creation. It's especially disappointing because usually architects have all of the means to produce highly engaging architecture website content. They just need a bit of professional advice on how to do it. 
As an architectural visualization studio, we are working with architects every single day. As a result, we have enough experience and relevant knowledge to offer helpful advice on quality architecture website content. And we are glad to share it. So, let's go through our list of the 7 best ideas for creating top-notch content for architecture websites!
 #1. Pay extra attention to video content
Video is one of the most important promotional tools we have today. It is ideal for those striving to create winning content for architecture website. A professionally made video can help build an architect's name or brand. It is a perfect way for architecture experts to share their vision and highlight their remarkable talent. Video content draws huge engagement, is extremely memorable, and builds strong emotional connections, hence can quickly deliver spectacular results. HubSpot says that 80% of people can recall a video they've watched in the last month. Also, this type of content performs well on all devices.
The cherry on top: videos have a great impact on search engine optimization and can boost the site's SEO. Google algorithm is head-over-heels in love with video content. Eye-catching, beautiful, and informative — videos give people the reason to stay longer on architects' sites. Which leads to increased dwell time and low bounce rate. Also, videos are extremely sharable and create an impressive amount of backlinks, which influence sites SERP ranking.
These days, architects can get quality video content not only with regular filming but also with 3D visualization technologies. CG animation has the superpower to show the future result of a project in photoreal quality and motion. It can present every selling point of design in detail long before the construction ever starts. This sort of video content assures clientele that architecture website owners will go above and beyond to meet their needs. A tip on video and 3D animation usage: heavy media files can significantly slow down the loading time of the pages. Thus, all files need to be uploaded only in a web-friendly format.
 #2. Use only original high-quality images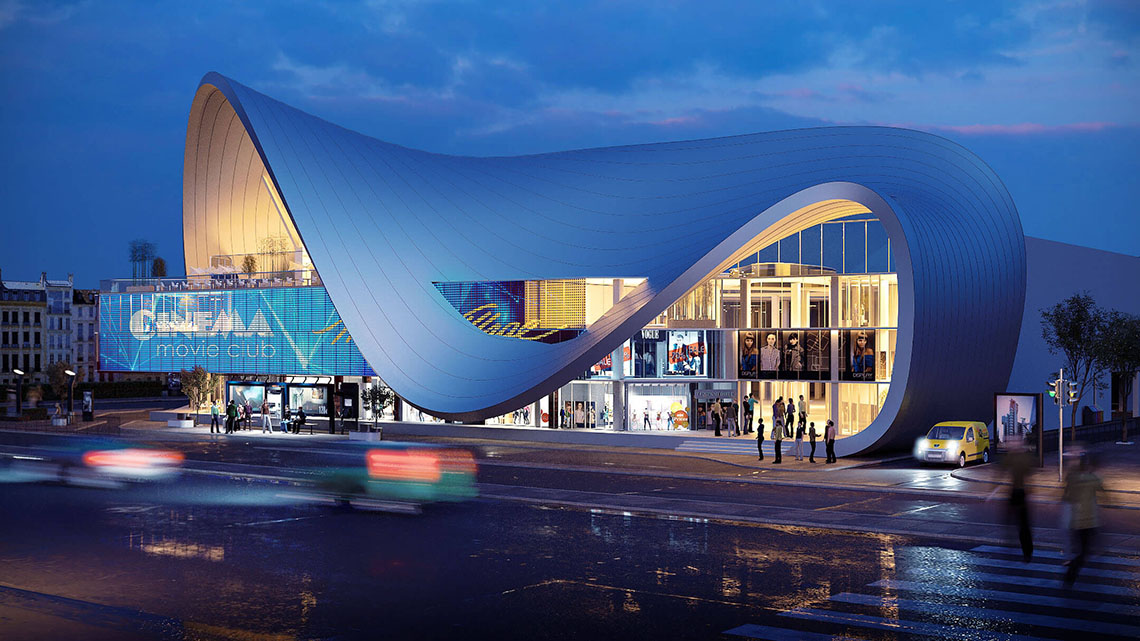 Images play a key role in content for architecture website. Everyone knows the saying, "a picture is worth a thousand words." And it is. The right images can immediately demonstrate an architect's ability to work responsibly and deliver gorgeous results. Using beautiful pictures and slideshows can easily grab attention and keep people on the website for a long time. The only rule though:  only high-quality and unique visuals work. In 2020, people are unlikely to stay on the architecture website packed with stock images. Photos of models in business suits posing and smiling should not be the prevailing kind of content on an architecture website. 
So, where does one find loads of professional images to create a pleasant user experience? Apart from photos of architecture projects, photoreal renderings are the asset that architects can use to showcase their work. CG renders are perfect for building outstanding online portfolios or filling architecture website blogs. Thanks to 3D visualization, architects can create their signature style on the website by setting stunning CGI as page backgrounds. Also, architecture experts can use CG pictures to illustrate their case studies.  
Present your architectural project like a piece of art with AI-powered CGI
#3. Optimize the website content for voice search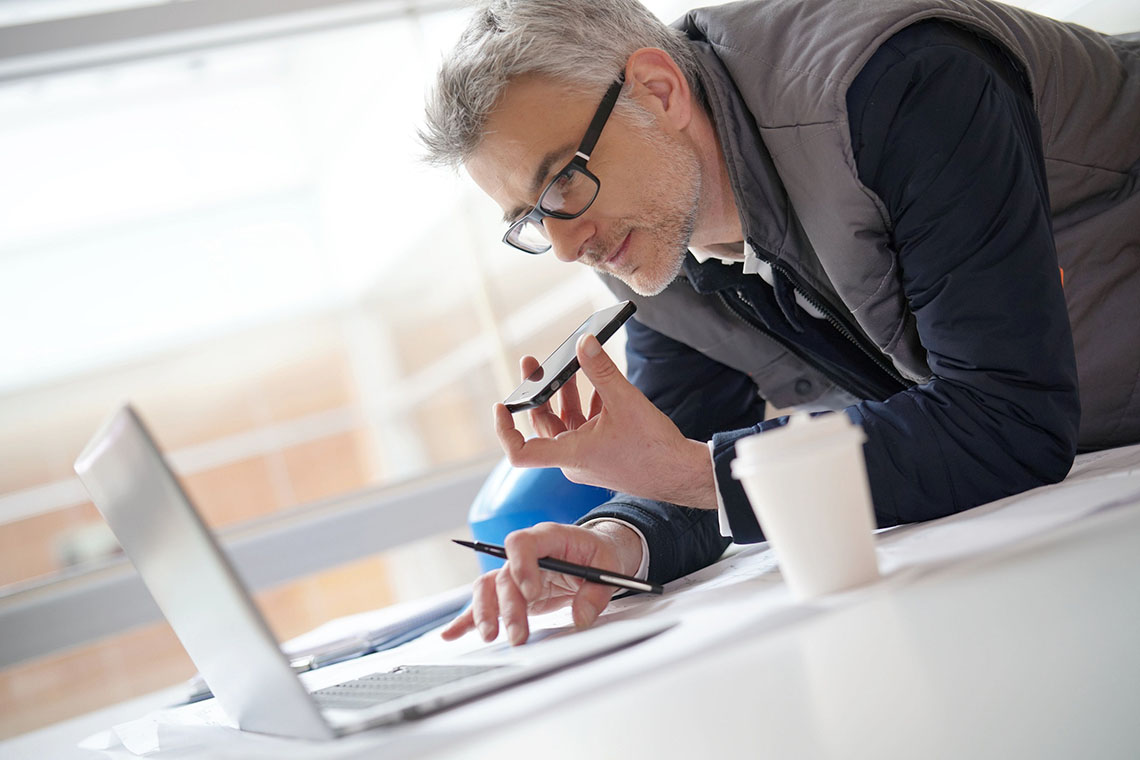 Ever wonder how many people nowadays spend their hard-earned cash on smart speakers or use the voice-activated search? Well, why won't we ask Amazon Alexa? Or Siri. Or Google Assistant. For example, in the US market alone, that statistic has hit an astonishing 66.4 million. That is why optimizing content for architecture website for voice search should be making its way to the top of "to do" lists.
Quite frankly, site owners tend to skip this step just because they think it's very troublesome and time-consuming.  On the contrary, nothing can be further from the truth. SEO for voice optimization doesn't differ much from the regular one. In voice search optimization, creating effective content means turning keywords into key phrases and researching the semantic differences in queries. Voice search relies on natural language, so "Where can I get an estimate for an architectural project for a two-story house?" should replace the "two-story house architect estimation". Also, the voice search is three times more likely to be local in nature. Therefore, SEO should be optimized accordingly. Lastly, creating FAQ pages and highly targeted content that answers popular questions about architecture services can boost voice search optimization in a jiff.
#4. Implement user-generated content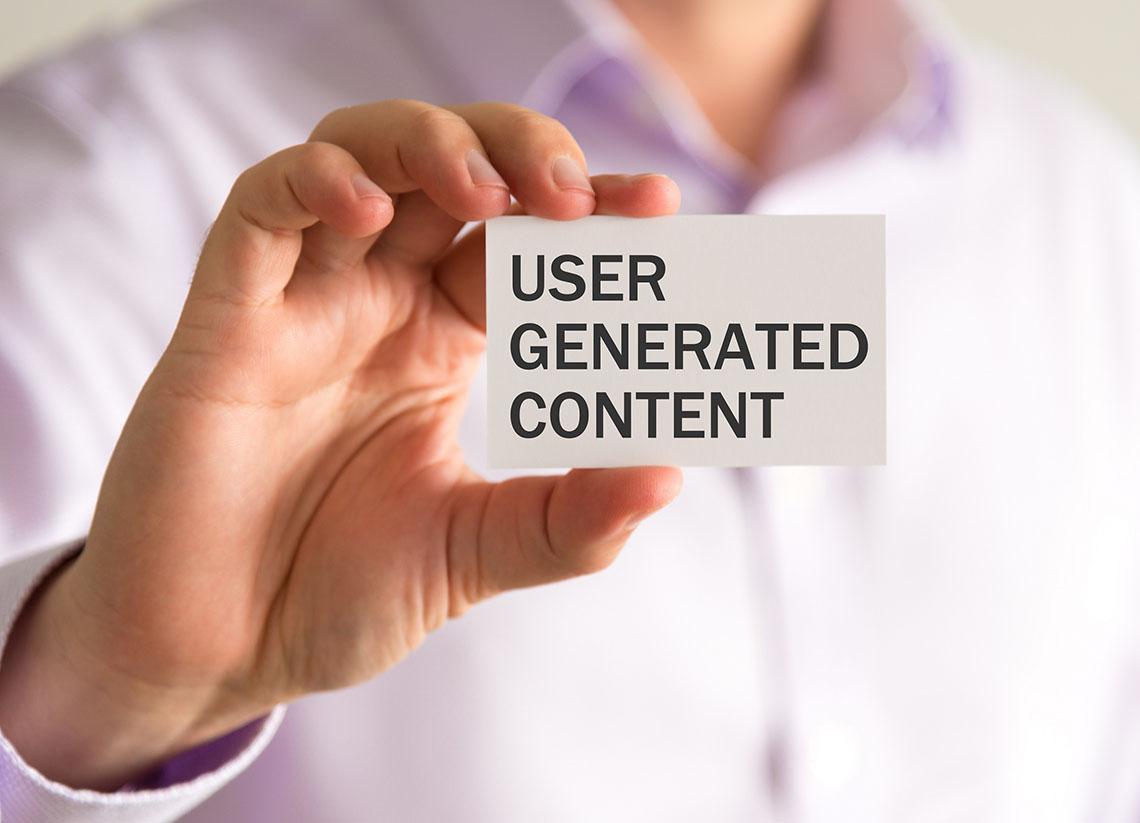 User-generated content is one of the most powerful tools every architect should have in their arsenal. This sort of content works brilliantly on any architecture website. Let's explore why. A study by TurnTo Networks shows that a mind-blowing 90% of consumers state that UGC has the most influence over their buying decisions. People tend to trust other people more than brands or companies. Customers are 2.4 times more likely to name UGC more trustworthy than any other content created by brands. Hence, it can serve as an immediate credibility boost for an architecture website. 
That is one more advantage. Architects often have extreme work schedules and struggle to create fresh content for their website. UGC can save the day. Texts, videos, images, photos, blog comments, social media posts of people mentioning an architecture brand — are all up for grabs. A quick Google search can make anyone a user-generated content embedding expert in a few minutes. So, the architects are able to easily learn how to embed UGC from social media or other sources to their web pages. There's one more benefit of using UGC as content for architecture website. People love seeing their posts re-shared, so they will appreciate such a move from architects. Which will help to build trust. 
#5. Run a website blog to build rapport and engage the audience
A website-based blog is a perfect idea for sharing engaging, educational website content. Architects can cover a wide variety of industry-related topics in their blogs. They can also post interesting articles about their projects. Content for architecture website, for example, can feature a before & after sort-of article. The "before" part can include a 3D architectural visualization and a couple of project-related interviews explaining the idea behind the design, or a rationale for using different materials. And the "after" can include real-life pictures and videos of a finished project and client reviews.
A website blog can quickly engage, help form relationships with potential clients, and effectively show off the architect's work and expertise. Ultimately, buzzy blogs can supercharge the website's SEO by "telling" Google it's a highly active site. A blog can attract relevant clients to the website, entertain and gain their trust while simultaneously answering all of the basic questions. For this, architects should be creating content on what their audience is most interested in.
 #6. Don't forget about the basics of web design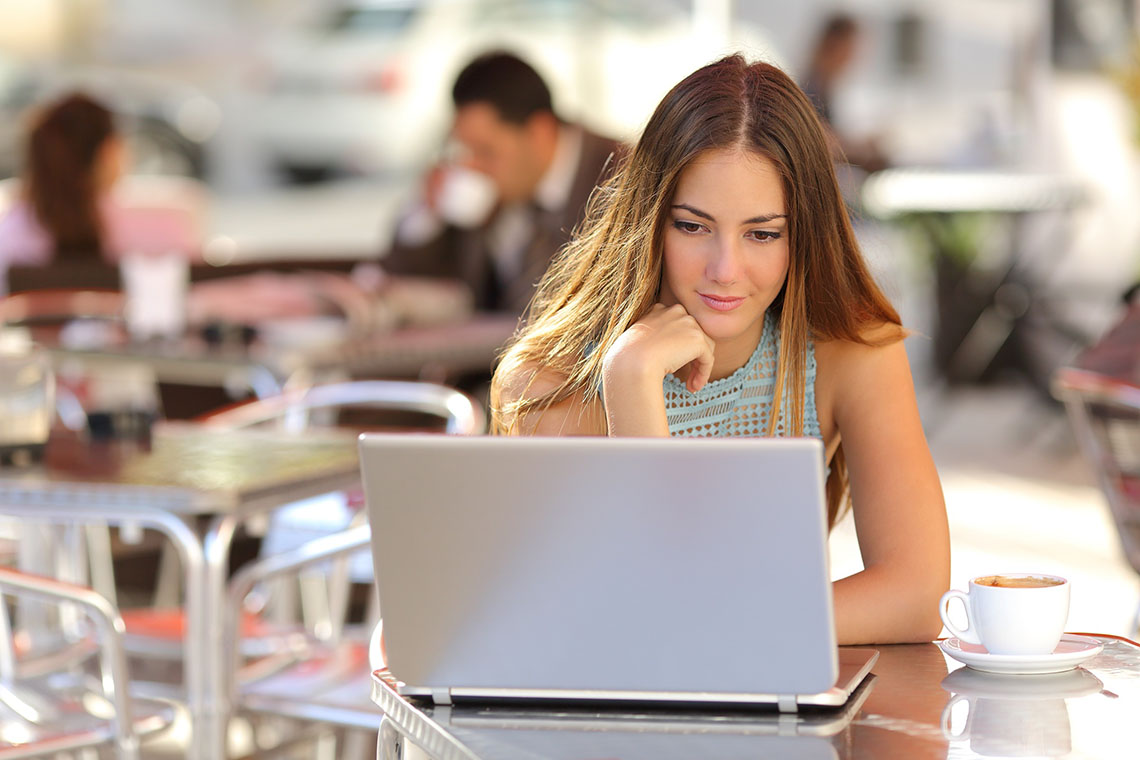 In a race for unique content, we sometimes lose sight of what a functioning user-friendly site really is. But creating engaging content for architecture website must involve a common-sense approach to web design. First of all, it means that all data should be organized in a logical way. A common-sense approach means no overcomplicated navigation, layout, or design of the website. 
Websites should uplift and inspire visitors from the get-go and never confuse or turn them off. That is why minimalist design, simple monochromatic background, high-quality visuals, easy-to-read site map, intuitive interface, and the ability to navigate with ease are highly recommended. Then, there absolutely has to be an interesting "about page", a page with reviews and recommendations, a portfolio, and contacts. Furthermore, in 2020, providing seamless content experience means that the website is easily accessible on desktop, mobile, or tablet screens. 
#7. Do not spare efforts to make quality content for a website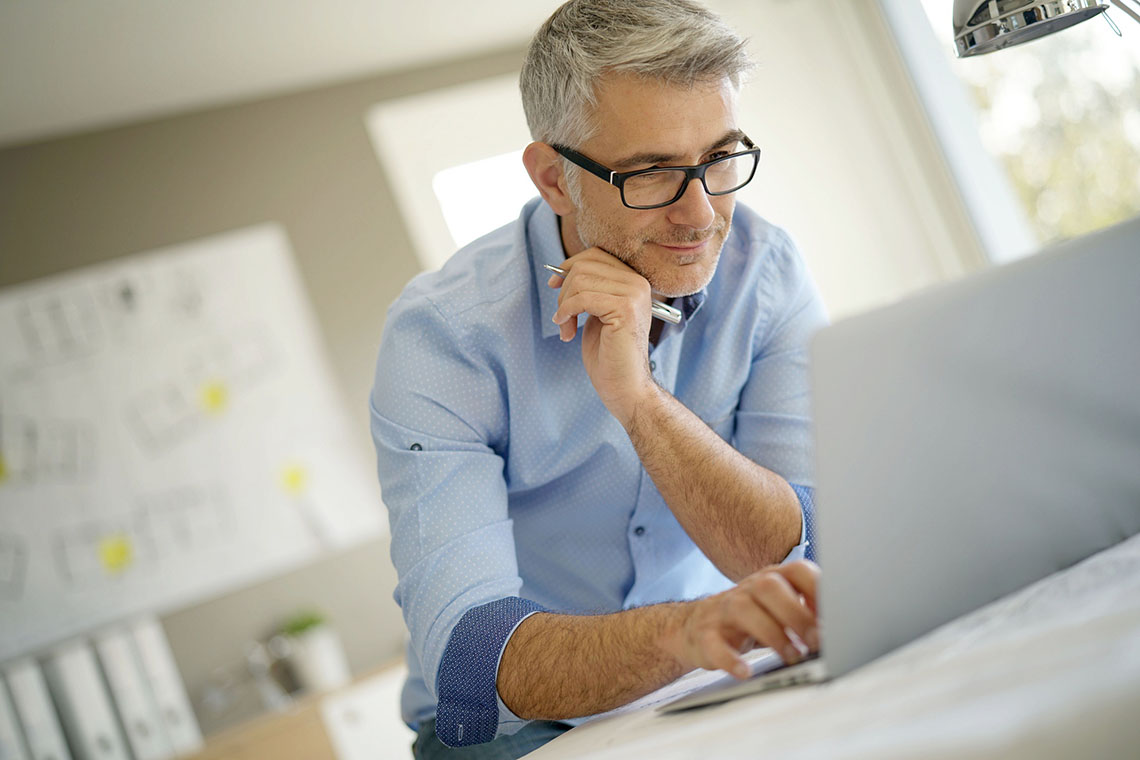 Crafting high-quality content for architecture website is a hard task. It demands time and dedication. And a bit of help from AI analytics. But, more often than not, architects are super busy and just can't find enough time to keep their sites active. As a result, working on content marketing for architects might be considered an annoying duty. While in reality, it is an interesting and effective way of promoting their work. 
Architects who put the time and effort into making sure their website has high-quality content will see the benefits. Such architecture websites manifest greatness. Sharing quality content will lead to higher search engine rankings, more traffic, and, of course, getting a lot of new clients. 
There are a few never-miss things architecture experts should take into account. Content has to be well-written and all SEO guidelines must be followed. Then, it should cover topics that the audience is highly interested in. Content should be educative, entertaining, and preferably interactive. Today, podcasts are a big thing and can make up for quality content for any architecture website. Architects can create short 5-minute podcasts-interviews, or maybe record themselves giving construction or design tips. It is also a wise move to offer architecture website visitors immersive AR or VR experiences. This will definitely make the page stand out.
Good content for architecture website can boost architects' businesses and take them to the next level. There's no single magical idea for building a highly effective strategy here. Quality website content equals a lot of work and dedication. Though, it's all well worth the effort. Architects should make sure their website is easy to use, holds all of the necessary information, and follows all of the basic rules of web design and content creation. They need to take extra care of visual content, both photo and video, to inspire their customers with their beautiful work. And, of course, they should do all they can to attract prospects. They need to run blogs and podcasts, embed UGC, and optimize a website for voice search. Those who are ready to go further might even take benefit from AR and VR. 
Want to learn how much your project costs? See how we evaluate 3D rendering projects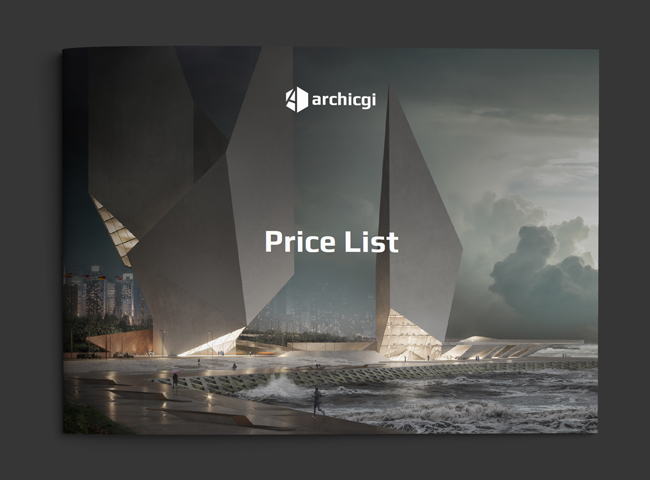 Need show-stopping 3D visuals for your architecture website? Contact ArchiCGI for top-class architectural rendering services!
---
Jimmy Ward
Marketing Specialist, Media Buyer
Jimmy is the senior magician of media and stunning ads. He loves a good joke, his beloved dog Mario and craft beer. But don't be fooled by his smile: Jimmy is ruthless when it comes to lead generation.
Why is a good website essential for architects?
Relying on word of mouth approach might still work but cannot bring as many clients as digital marketing. Nowadays, people browse the web for literally anything, including architecture services. So, a company that does not have a website has almost zero chances to reach out to new prospects.
What content should an architect share on their website?
They need to share beautiful visuals of their works in the first place. These can be professional photos or photoreal CG renderings. Also, it is vital to share the company's contact info and to have an informative "about us" page. Finally, it is a wise move to run a blog with educational and entertaining content.
What are the famous architecture websites?
The experts in the architecture industry often follow Dezeen, ArchDaily, Dwell, Architizer, ArchiPro, Curbed, Architectural Digest, Archinect.
Do all famous architects have a website?
There is a well-known architecture maestro who doesn't run a website. His name is Peter Zumthor. However, this case is an exception. Most of the architects, both beginners and famous ones, usually have a website.