From real estate to malls and restaurants, extensive marketing campaigns for architectural projects require a great number of diverse high-quality visuals. Those include still and animated images showing a building from different angles, at different times of day, and maybe even in different seasons. Then, the major interior details must be highlighted as well, making ads both entertaining and informative for the viewers. Some images can have people in them to create a dynamic, life-like atmosphere, while others can focus on showcasing the place itself.
All those visuals are quite difficult and expensive to produce using photography. And in case a building is still under construction – completely impossible. Moreover, there is a limit to the image resolution and quality that photography can provide. For instance, it may not be enough to look crisp on large billboards and outdoor banners. Then, of course, the whole shooting process can easily be sabotaged by bad weather or wrong lighting on the site. Also, the surroundings might not allow to get pictures from the desired angles.
This is why CGI has become virtually indispensable for marketing over the last few years. With high-quality 3D renders, the process of making promo materials for architectural projects becomes quicker and easier than ever. And less expensive too. Furthermore, there is no need to create an in-house CGI department. Because a professional 3D rendering studio can do 100% of the work remotely. Sounds good? Now, let's find out what marketing ideas are impossible to implement without first-class 3D renders!
#1. A Website of Its Own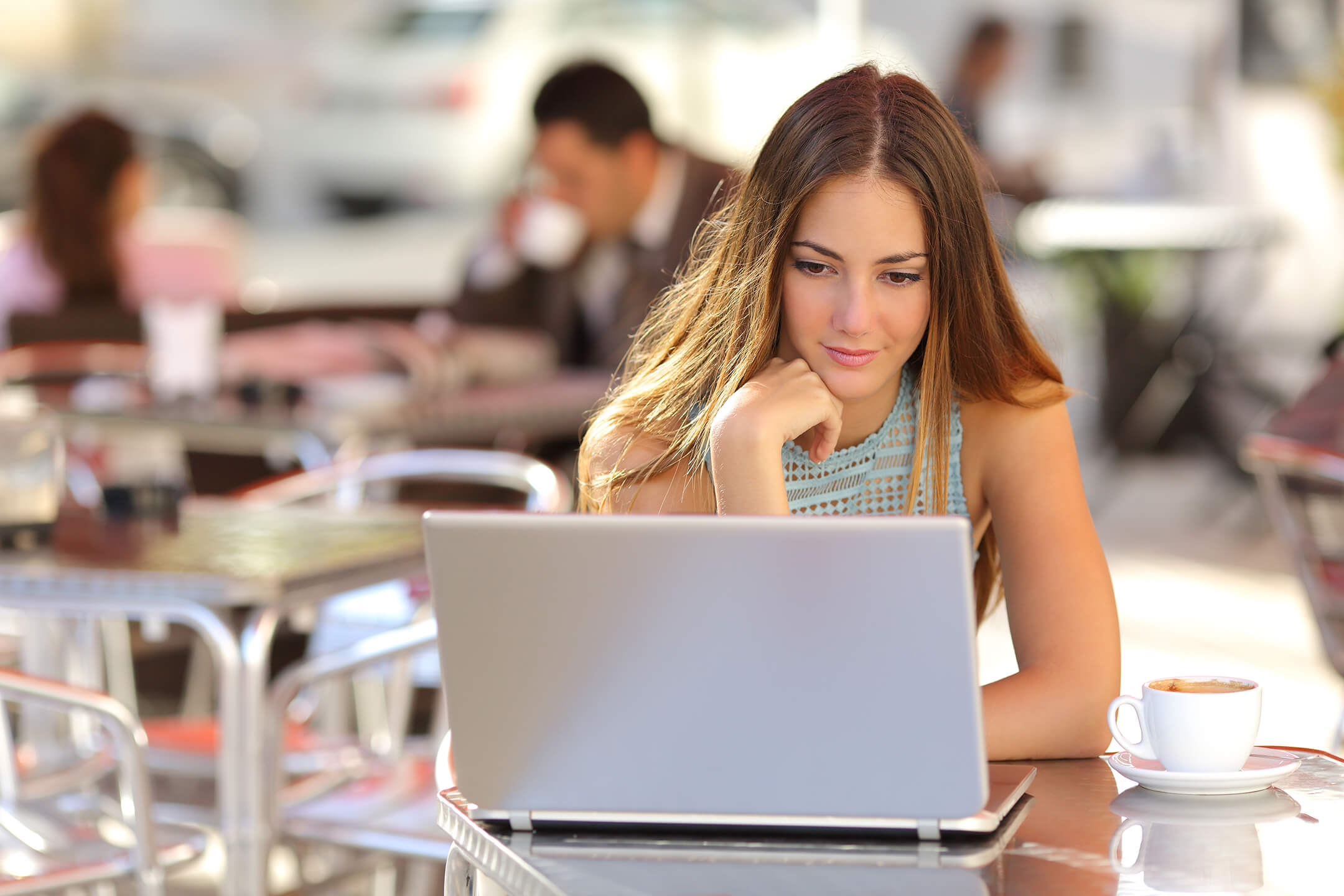 Every architectural project needs its own unique website for efficient promotion. For instance, a real estate development company specialized in conceptual housing simply must create a separate website for every single property to highlight the concepts. Using high-quality 3D renders, one can fill a website with enough different visuals for prospects to go through. This allows to shape their perception of the offer and appeal to their personal values. The same goes for coworking spaces, restaurants, and hotels.
It's also useful to add interactive content, such as panoramic views and 360o tours. For most people, choosing a new apartment to buy or a hotel for a long-awaited vacation can be quite stressful and exhausting. So, those little gamification elements can help them relax and even have some fun while searching. Which means they will be more likely to accept that particular offer.
#2. Animated Ads in Public Places
Places like malls, subways, office buildings, train stations, and airports are where ads made with high-quality 3D renders truly shine. Why? Because that's where so many people usually have to wait without having much to do. Therefore, running attention-grabbing commercials on those enormous screens is an extremely efficient promotion method.
Immerse clients into your design projects with a 3D animation
In fact, the CAPA international organization for aviation and travel industry research and analysis conducted a study which shows that 85% of passengers enjoy airport advertising and are open to finding out about new products and services at the airports. However, to really get people interested, one must make sure that the visuals are on point. With CGI, it is possible to create a stunning animation for any architectural project in Ultra HD 4K resolution, which will definitely pay off the cost of that screen time.
#3. Large-Scale Outdoor Banners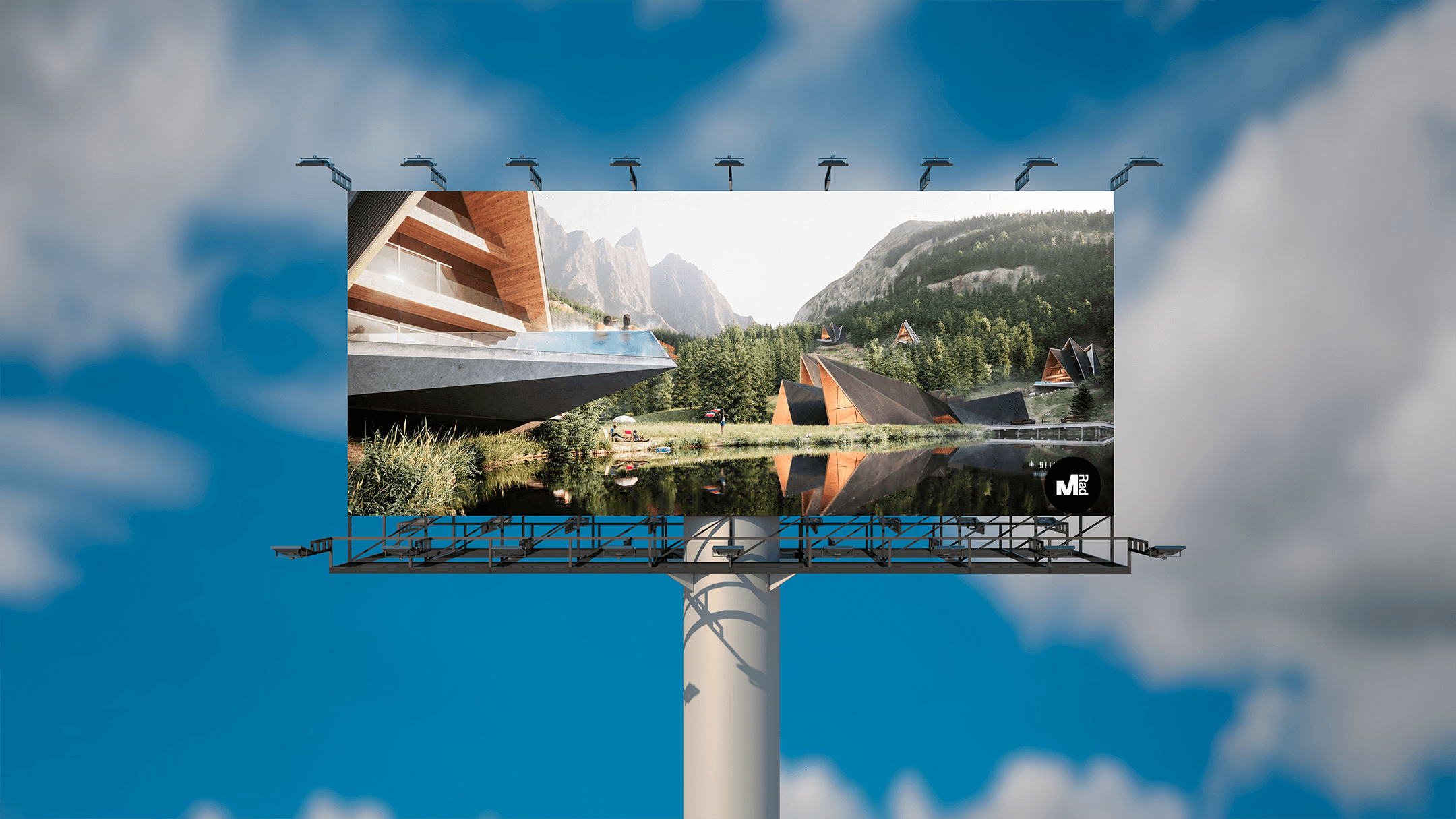 This promotion idea is a bit more traditional but no less effective. Here, the location of banners is crucial, so a marketing team must do thorough research of all possible placement options. Knowing what businesses and institutions are in the area can help to analyze the traffic and choose the best spot for the ad, where the target audience will most probably see it.
There is one complication, though. The image resolution must be very high to look crisp on a large billboard, and all the colors and details must be perfectly visible and recognizable. This is where high-quality 3D renders save the day. Not only can they be produced in any required resolution, but they also provide the necessary amount of detail and perfect lighting. Furthermore, it is always possible to create additional images of different resolution with an existing 3D model of a building.
#4. Celebrity Endorsement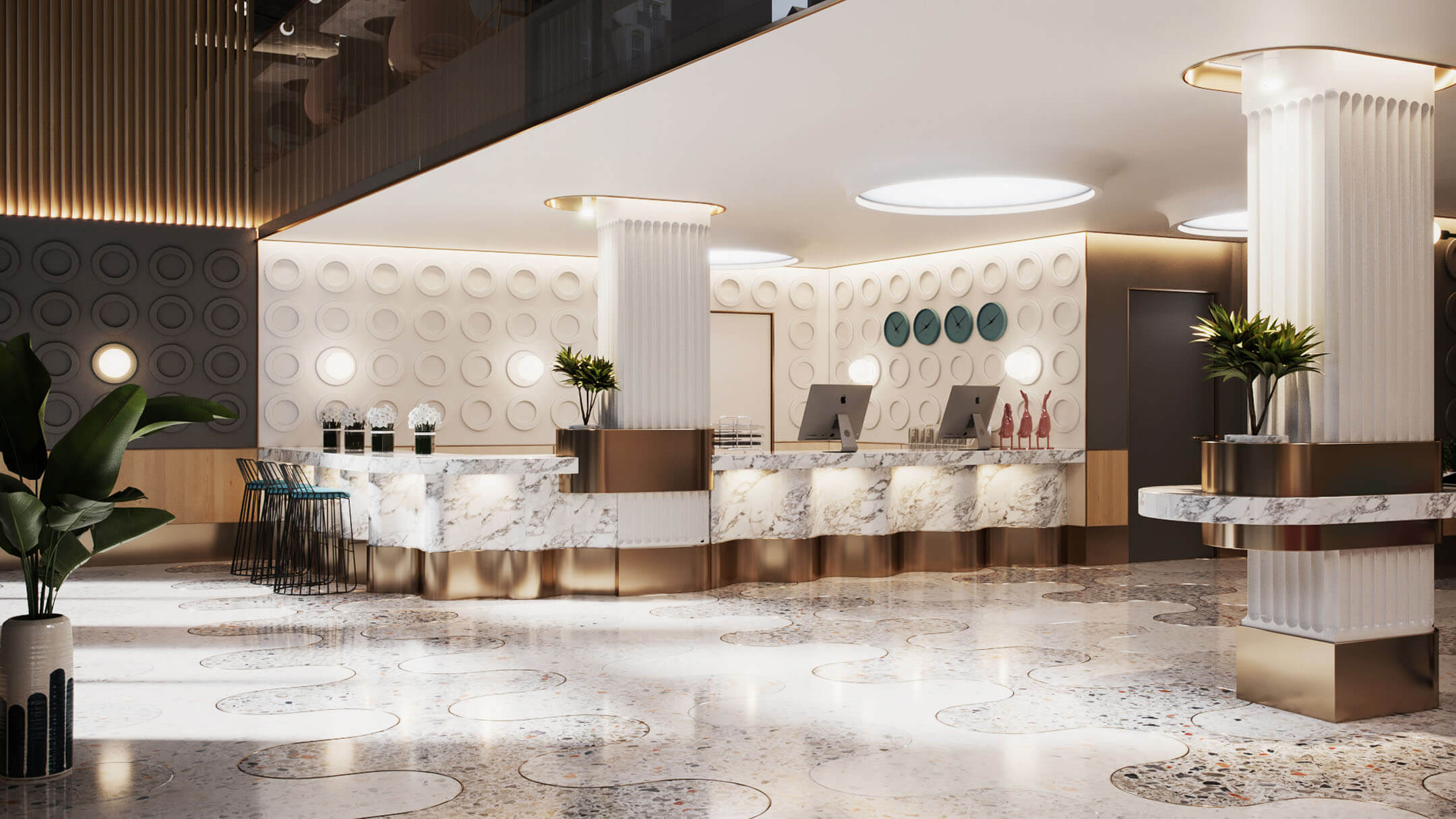 It's no secret that ads featuring celebrities get instant attention. Most marketers with enough budget seek this kind of endorsement but working with famous people and their agents is anything but easy. First of all, they must approve the project's concept and the overall message of the ad. Next, they ensure it will look good enough for them to be there. This means the visuals have to be absolutely perfect.
Here, the CGI advantage over photography (or video) plays a key role. Let's be honest, when people judge something only by the pictures, they become more demanding. High-quality 3D renders can slightly elevate the look of any project where a camera would make it look dull. Therefore, a photo- or video-montage combining actual footage and CGI is the best solution in this case. Moreover, it might even help to get better endorsement partnerships as a result.
#5. Storytelling on Social Media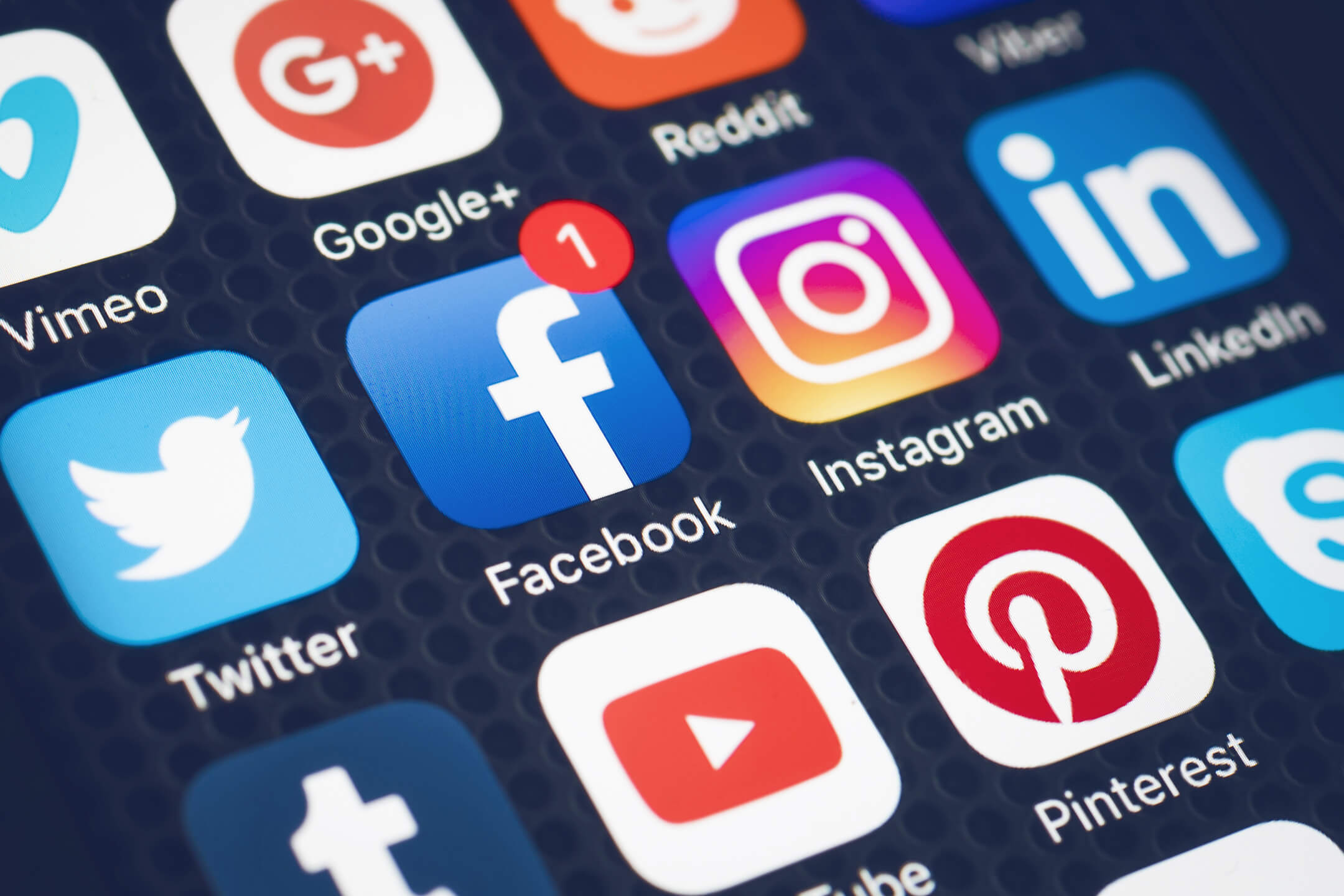 What modern marketing strategy does not include social media promotion, right? The main benefits of social media include wide reach and relatively low advertising costs. It also gives any company the ability to tell a story about their products or services. On the other side, though, popular social media platforms like Instagram and Facebook are digital battlefields where brands fight for every second of attention.
Naturally, successful campaigns here require absolutely stunning visuals that will stand out among other posts in that endless feed. High-quality 3D renders allow for just that, making it possible to produce the necessary amount of diverse content. For example, one can present the general project concept with exterior renders and then share the most interesting details with interior closeups. If the building is still under construction, it's a great idea to show some aspects of the process next to the images of the expected result. Furthermore, top-quality 3D renders can be easily adapted for the vertical format of stories.
#6. Top Lists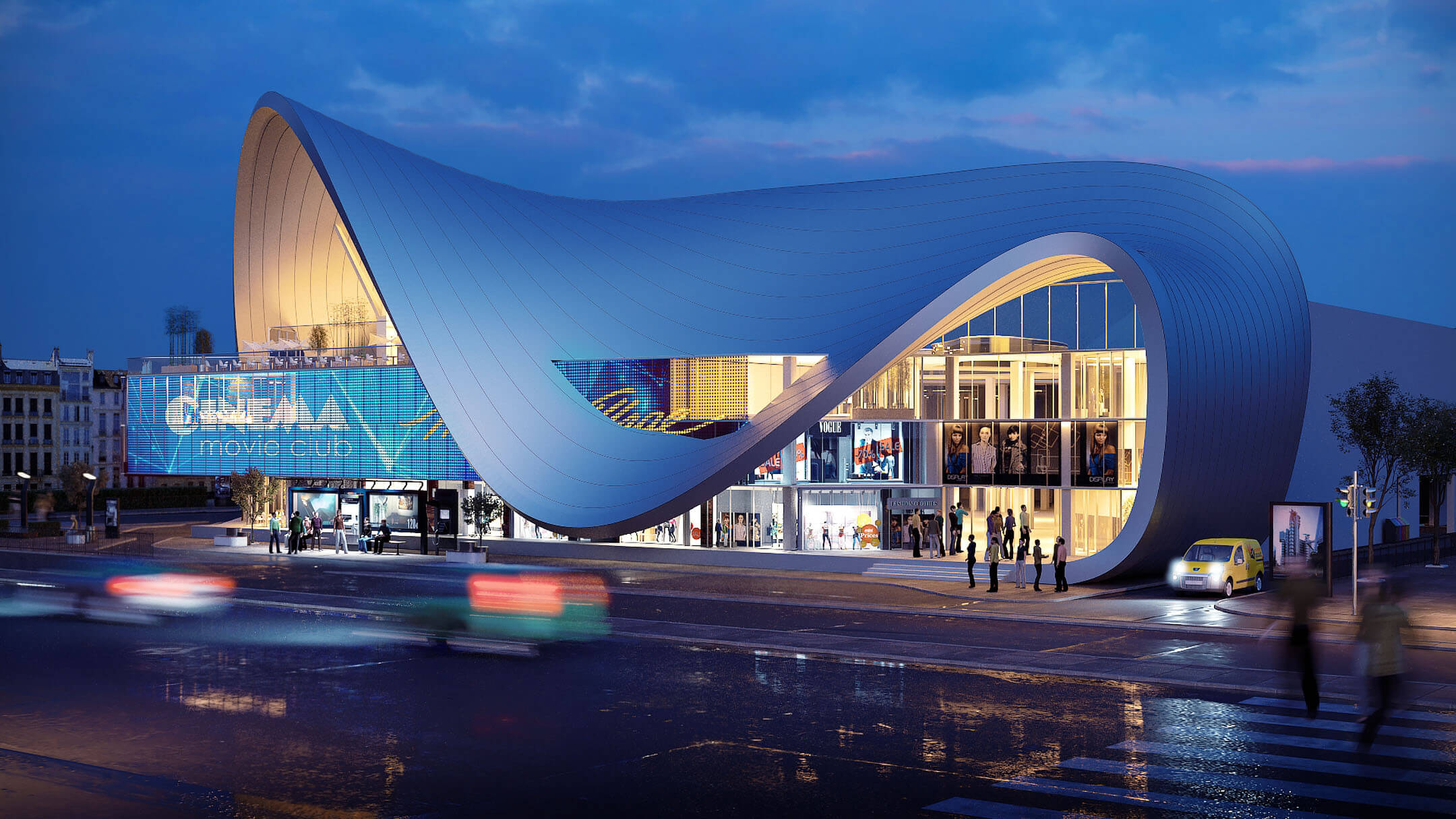 Featuring in articles like "Top Smart Home Condos in the City" or "Top Malls Opening Next Year" is a great way to promote any architectural project. The biggest challenge here is to not get lost among the competitors when listed side-by-side with them. In this case, the promo visuals should not just be beautiful and polished to perfection – they should make the brand recognizable. Luckily, with high-quality 3D renders it is possible to tweak the lighting, add special effects, and use color correction so that they suit the brand identity. Because nothing makes a better promotion than a well-established professional reputation.
#7. Sales Offices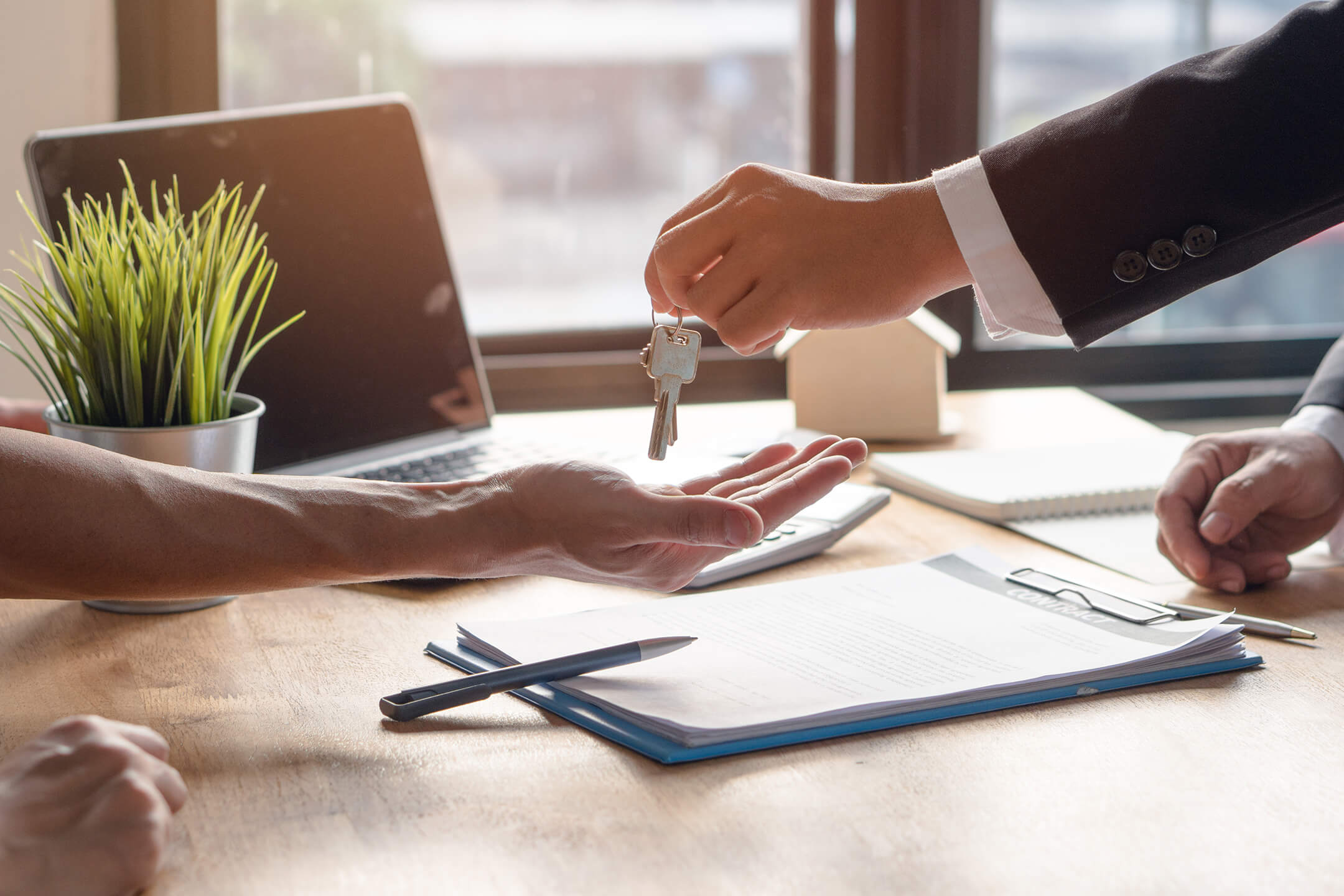 Finally, we come to experiential marketing, where advertising gets as close to the customer as possible. This strategy is meant specifically for residential real estate under construction. In this case, sales offices are usually located on-site. So, when prospects come and see the construction process, they might feel uneasy as to whether they are making the right choice. Most people visit numerous sales offices before they find what they like, so their experience there is extremely important.
The idea is that the office itself can act as promo material. A clever combination of high-quality 3D renders, printed and digital, with some of the materials that are used in the construction of that particular property, can provide a uniquely immersive customer experience. Furthermore, CGI can also be used to create 3D-printed models as well as AR and VR visuals. This way, the sales office becomes a miniature representation of the property or at least some of its elements. And high-quality 3D renders help to paint the full picture.
Want to learn how much your project costs? See how we evaluate 3D rendering projects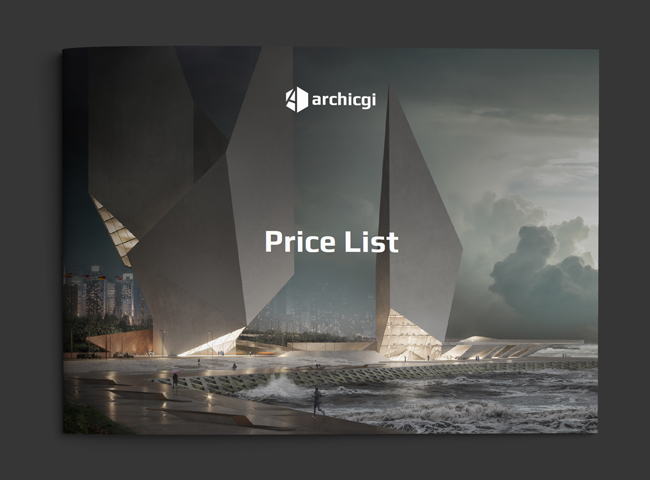 So, those were the 7 marketing ideas for which architectural CGI is indispensable. Hopefully, it was informative and least a little inspirational. In fact, it should be, because using top-tier 3D renders for marketing gives so many new opportunities. It allows to build bolder, more complex, and, ultimately, more efficient strategies.
With CGI, there are no limits regarding the marketing methods and activities. Well, a company's marketing budget sets the limits, to be precise. This being said, it should be reminded that making high-quality 3D renders costs significantly less than making photos, which frees up some of that budget for more creative purposes.
Are you interested in using 3D rendering services to promote your architectural project? Contact us at ArchiCGI and get the top-notch visuals within an unbelievably short time!
---
Ana Wayne
Content Writer, Copywriter
Ana is a content writer for ArchiCGI. She has a passion for design and architecture - and for talking about it. Outside of work, she is a fan of sci-fi movies and a street food connoisseur.