Interior rendering is arguably the best asset that a designer can use when showcasing a project to a client. Unlike sketches or mood boards, photoreal 3D visualization helps to get a clear understanding of how an interior will look. This tool has the power to bring any design idea to life. CG renders can also help interior designers to build outstanding portfolios and launch successful promotional campaigns. Thanks to 3D visualization, a designer can get exquisite materials for all kinds of advertisements — from printed catalogs to visuals for a website's gallery and email marketing. So, professionals of the interior design industry realize the benefits of using 3D visualization. But what they do not always know is how the price for such services is formed. So, what does interior rendering cost depend on?
Being a professional architectural rendering company, we want to make sure that our clients are confident when ordering our services. We understand that they want to know how the cost is formed and what exactly they are paying for. That is why we decided to clarify this matter in our article. Read up to learn about 10 factors that the price of 3D interior rendering depends upon! 
#1. Number of views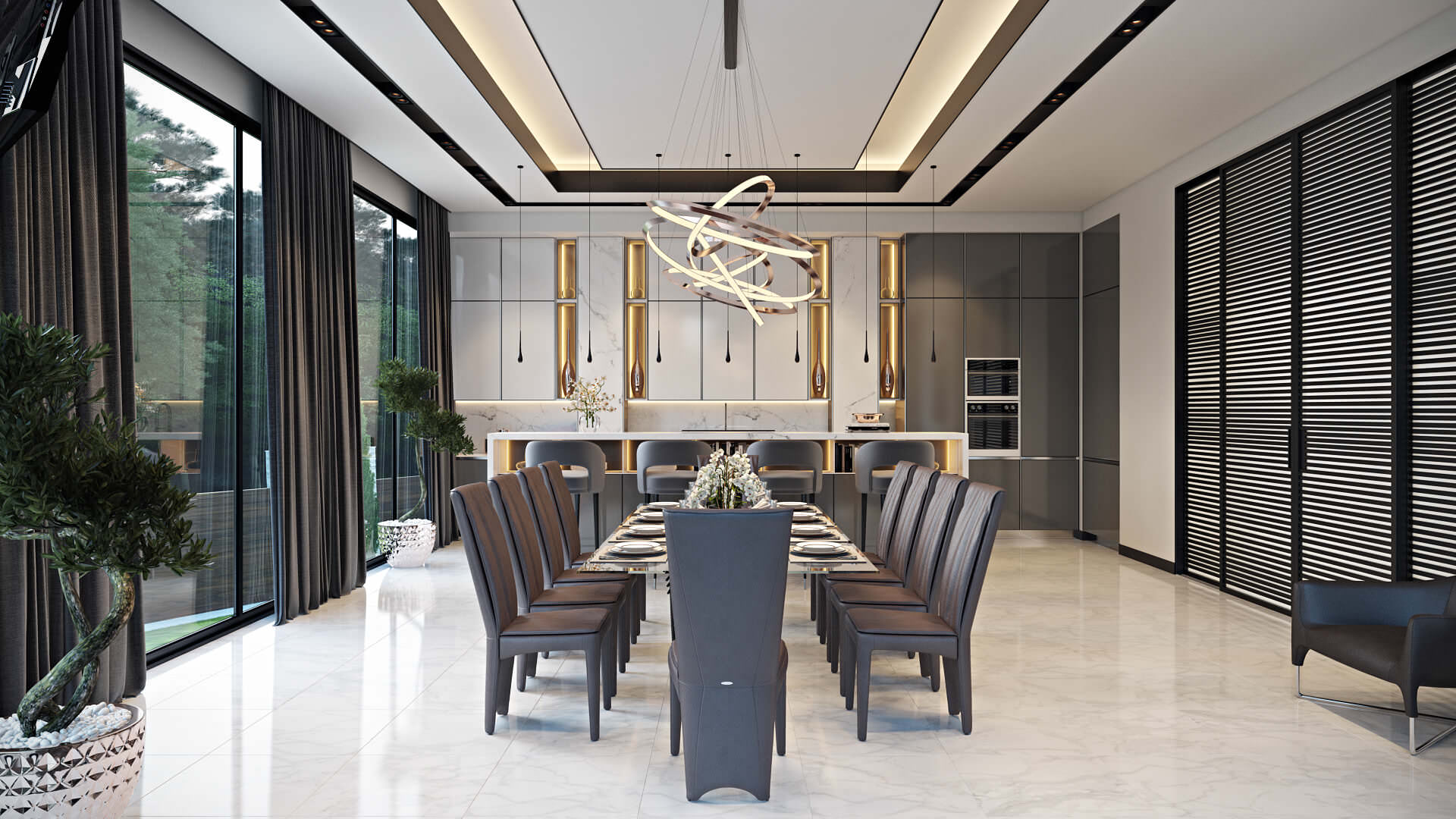 With 3D interior visualization, it is possible to show a room from all angles. But each of those views is done as a separate CG rendering. So, the more angles a client wants to be shown, the higher is the cost. Which means that by ordering fewer CGI views, an interior designer can save money. So, it is wise to think about how much renderings are really needed to show the project at its best. In many cases, less doesn't mean worse. Most often, it is enough to use only a couple of key views to show all the aspects of the design. Either way, 3D renderings will be stunning and high-quality.
#2. Number of details in a brief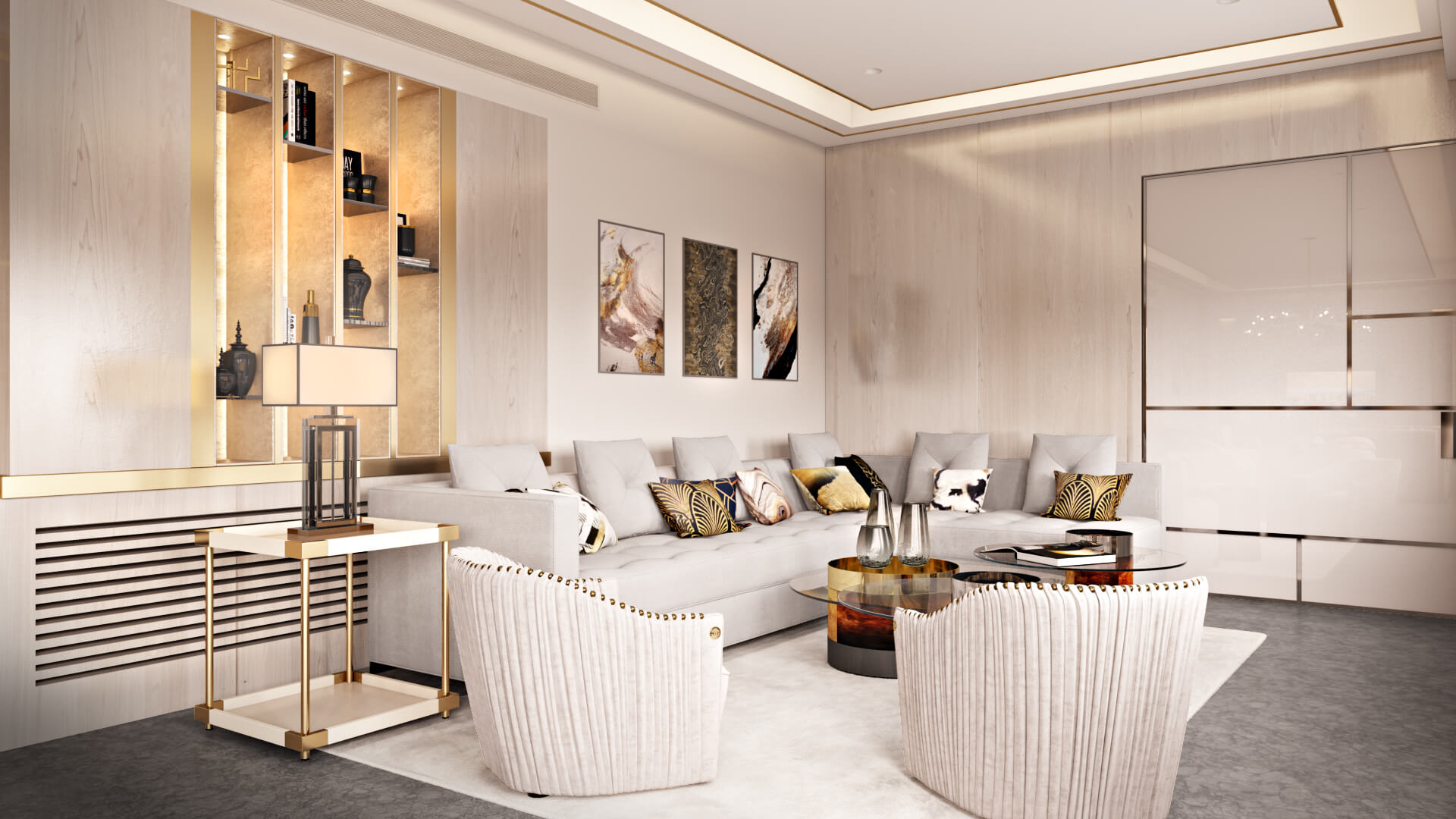 The amount of details specified by a client also affects the interior rendering cost. Some customers give very precise instructions on how the renderings should be designed. For example, they provide us with fabric samples for each of the pillows on every sofa in the room and provide plenty of references to help us convey some specific atmosphere. While other clients give details on only a few aspects of the order and leave everything else to the 3D artists' imagination. 
As a rule, the cost of interior design rendering will be different in these cases. Usually, the more requirements clients have, the more demanding they are toward the outcome of work. In such cases, 3D artists have to spend extra time to meet the clients' expectations, up to the tiniest details. Therefore, the cost of the service will be higher. 
#3. Amount of corrections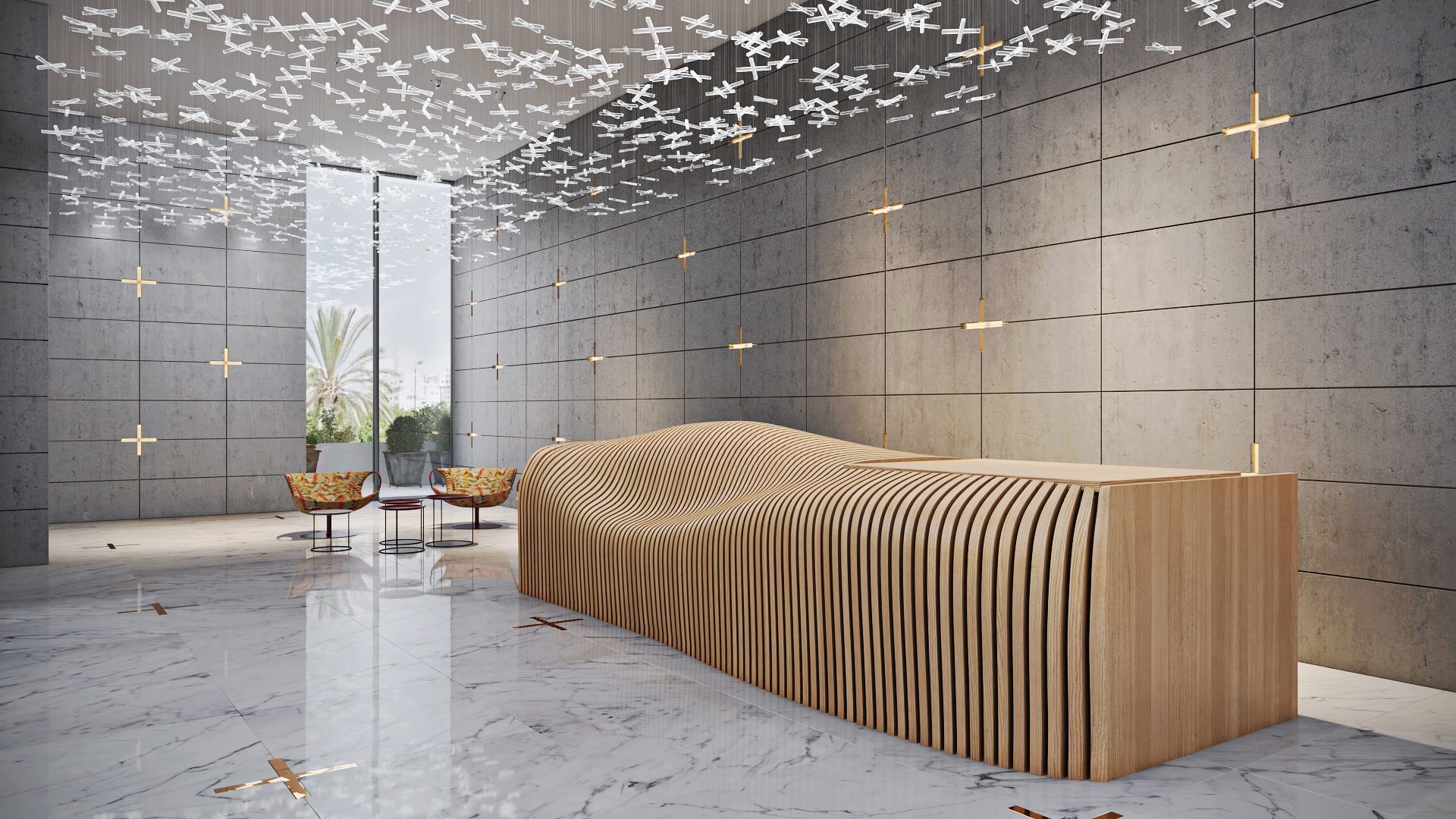 Another factor that influences the service's price is the volume of corrections. Of course, adjustments are an integral part of the 3D visualization design process. They are essential for achieving a perfect result and fulfilling the client's demands. That is why in our studio, a certain amount of corrections is included in the cost. So, if there are no more than 60% of corrections compared to the project size, the initial price remains the same. However, if there are a lot of corrections, and the number of them exceeds this limit, the interior rendering cost will need to be adjusted.
#4. Interior style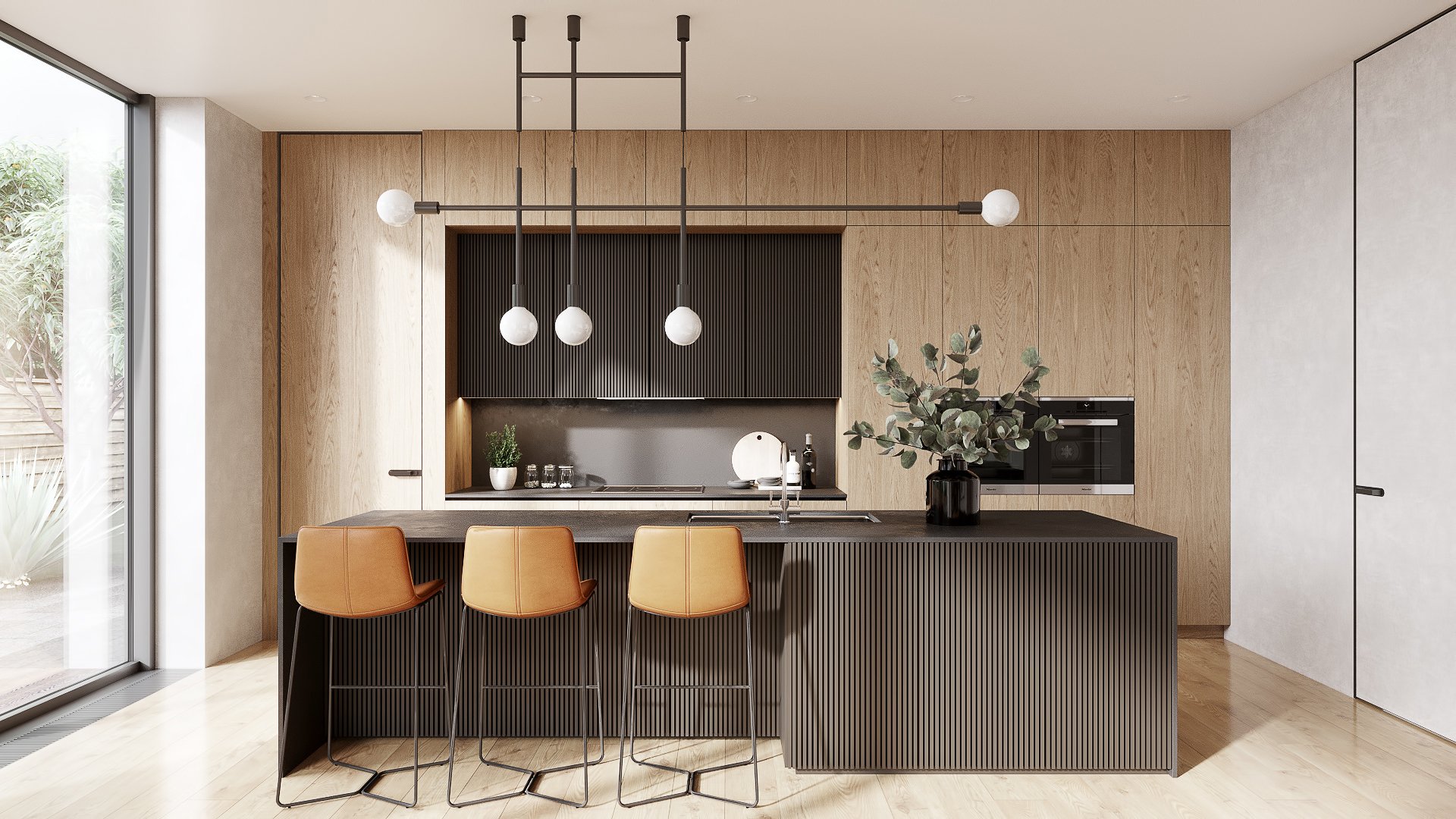 Each interior style has its specifics. That being so, each type entails a different amount of work to be done by the 3D artist. For example, projects in the Scandinavian style are characterized by simple lines and shapes and little amount of decor. That is why renders in this style are easier to produce and cost less compared to visualizations made in complex styles like Baroque. Designing a room in the Baroque style requires modeling a bunch of complicated highly-detailed elements, such as intricately designed furniture and luxurious ornamental decor. The creation of such a rendering involves more work, which is why the interior rendering cost is higher.
Take your design presentation to a new level with interior rendering
#5. Type and resolution of visuals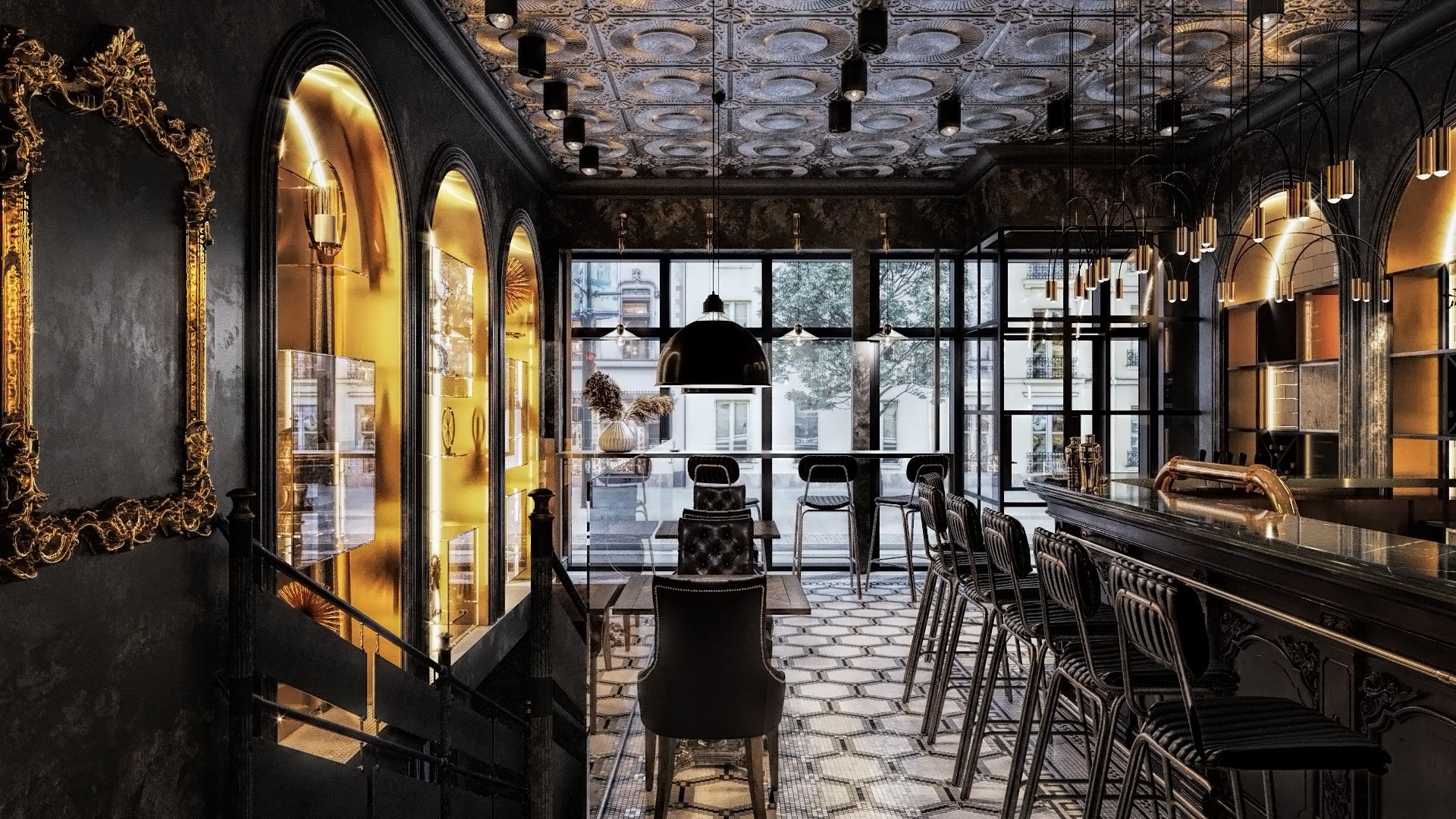 Our CGI studio can create interior renders in different formats. These can be static images, interactive virtual tours, or a 3D animation. The second and especially the third type are more expensive compared to the first one since they require more work. Why is that so? In the first case, the 3D artist will need to make only a few static pictures. But with the other two types, the professional will have to make dozens of still renders to make sure that there is enough material to create a digital video or an interactive virtual tour.
Also, the resolution of imagery affects the cost of interior design rendering services. The standard resolution for an interior render is Full HD. But it is not the only option that our CGI studio offers. Upon the client's request, we can create a 3D visualization of an interior design for print posters, magazines, etc. Such renderings typically require higher resolution, which increases the cost. 
#6. Size and number of orders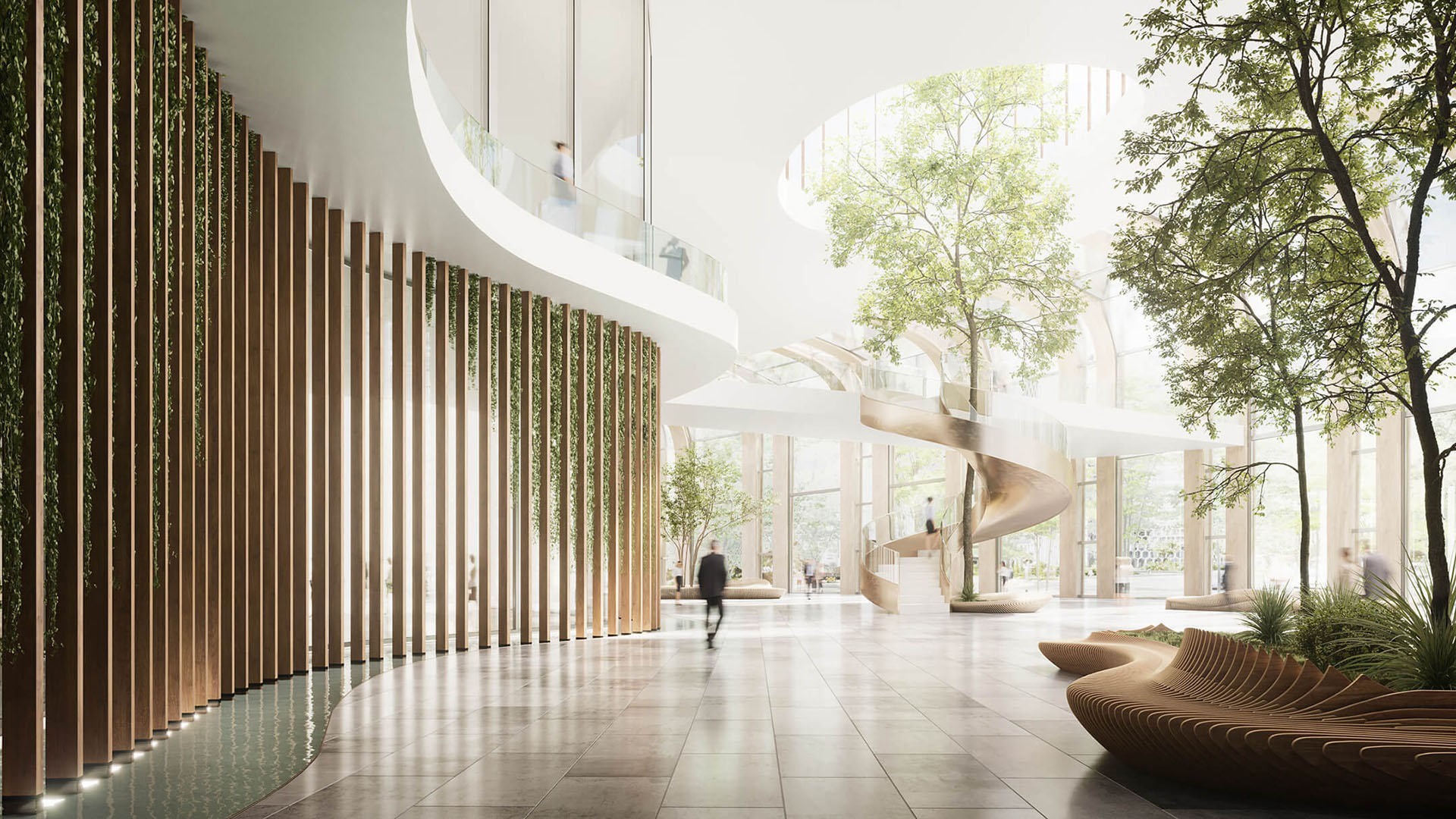 When interior designers have large projects and need much more than a couple of renders, they can expect a discount. Our 3D visualization company is always open to discuss long-term partnership opportunities. We are interested in cooperation that benefits both our clients and the CGI studio. So, we are happy to give discounts to regular customers that make large orders. To get a discount, a customer should talk to their client manager. 
#7. Custom elements and textures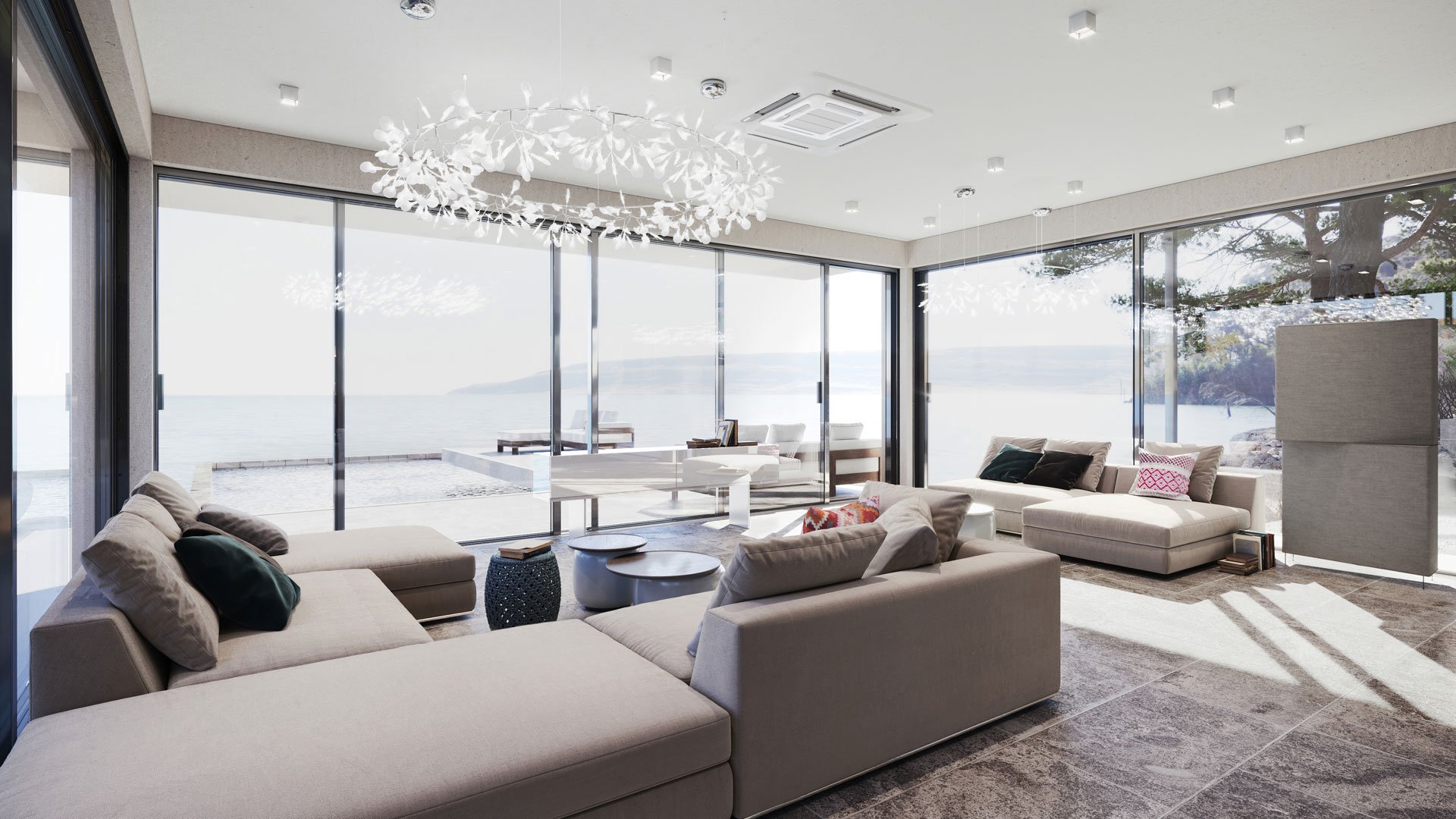 Some clients wish for every element of the render, from the legs of a table to the flowers in a vase, to be customized and unique. In such a case, the 3D artists will need to create all of those objects from scratch, which increases the cost of services. However, there is also another option that allows for saving money. Our rendering studio has a database of ready-made 3D models and scenes that can be used for the renderings. If the client agrees to use some of these elements, the interior rendering cost will be lower. 
The complexity of textures can influence the price as well. If interior elements are made from some rare materials that we do not have in our library and cannot find them in other sources, 3D artists will have to make them from scratch. The more complex textures are, the more time the 3D artists will spend on creating them. And the cost will grow accordingly.
#8. Deadline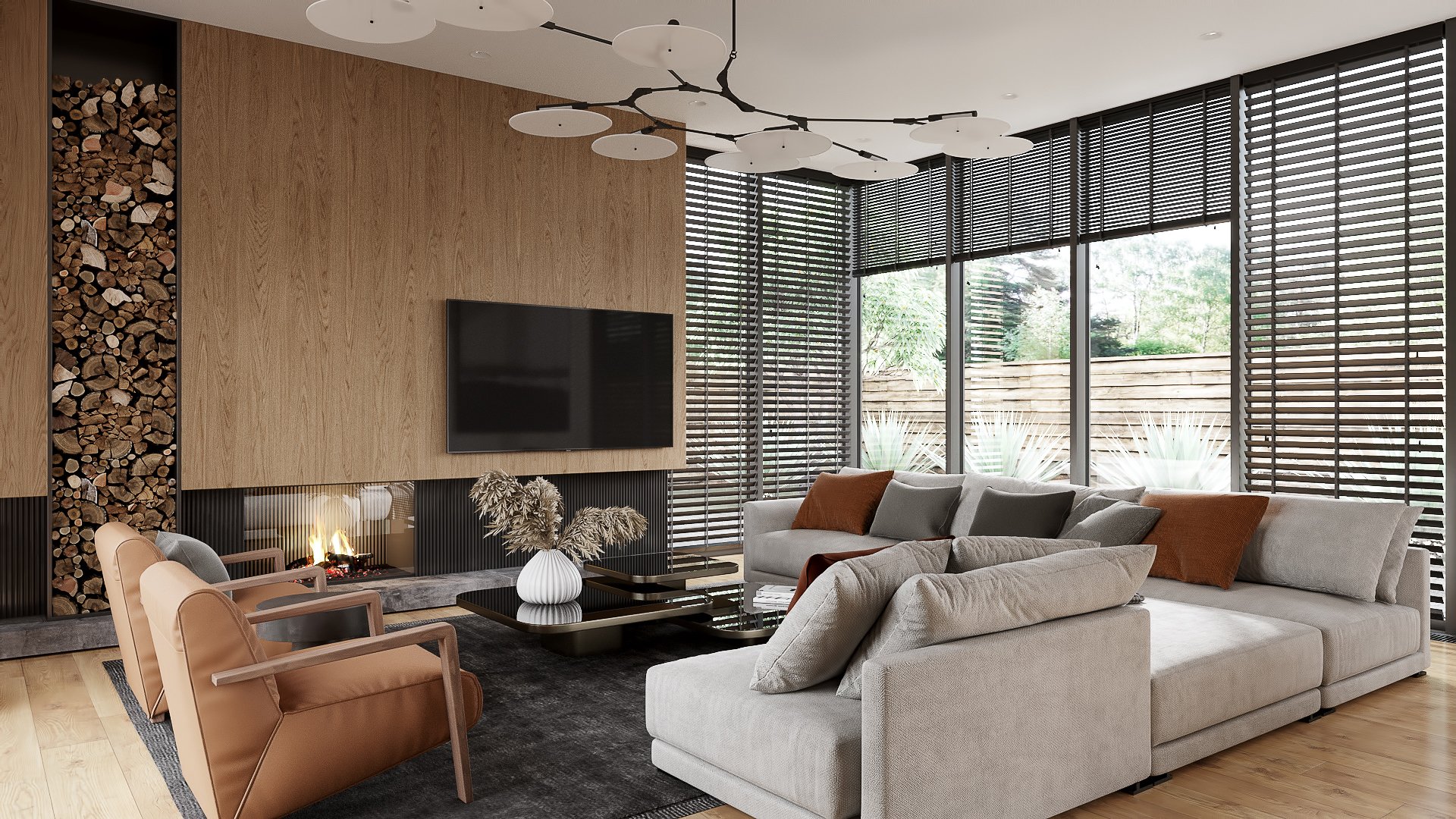 Another factor that influences the price of 3D visualization is timing. If there is no rush and the deadline is not burning, then the price will be standard. However, sometimes our clients have urgent orders. Our CGI studio has the working power to produce renders even with the tightest deadlines. But since such orders make 3D artists work overtime, sometimes even at night and the weekends, the interior rendering cost is higher in such cases.
#9. The number of furniture and decor pieces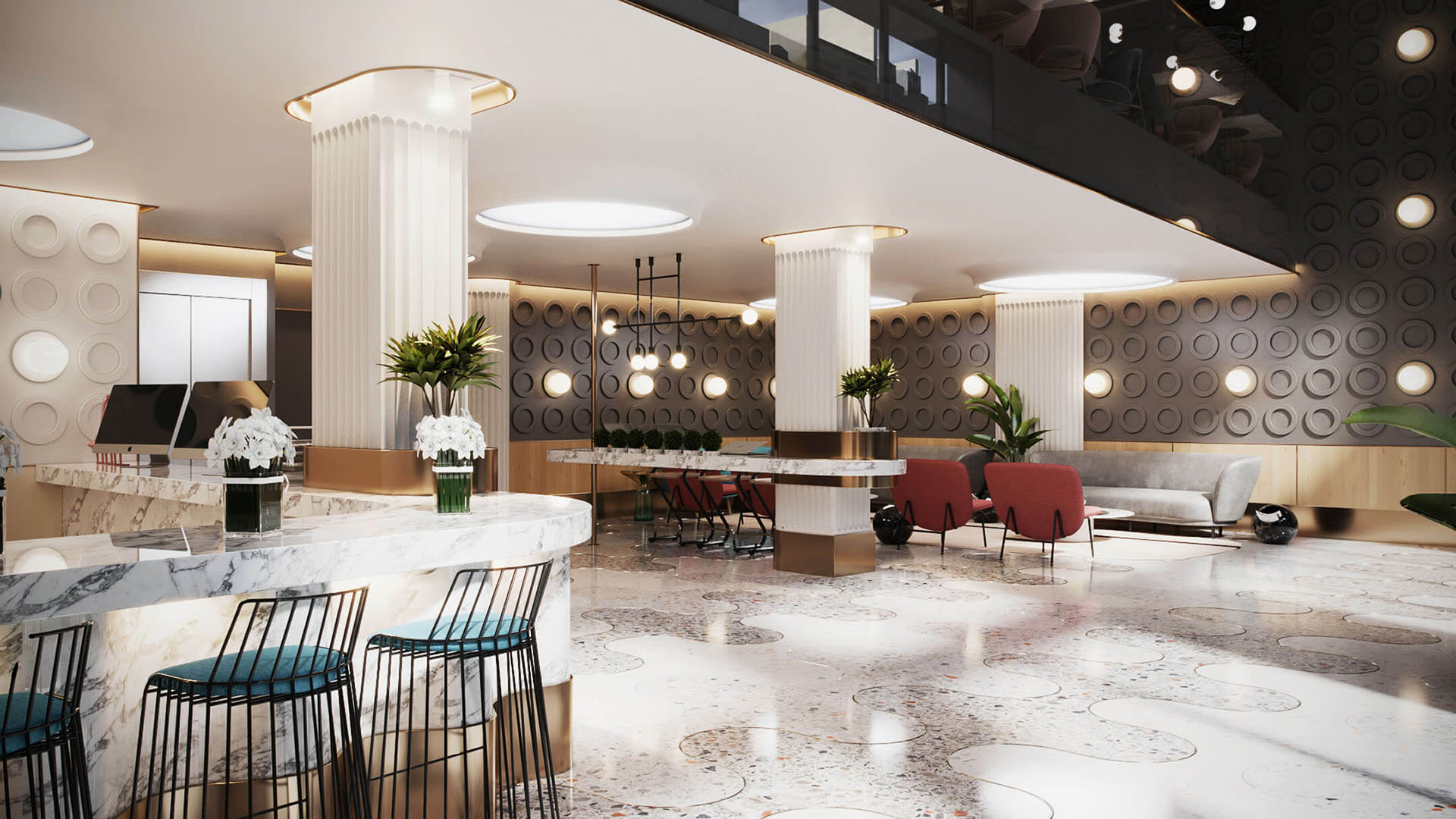 Interior architectural rendering cost also varies according to the number of elements present in the design of the room. Also, it depends on the complexity of those elements. The more furniture and decor pieces there are in a project, the more work the 3D artist will need to do. Which is why the price of services will be higher.
#10. Specifics of a room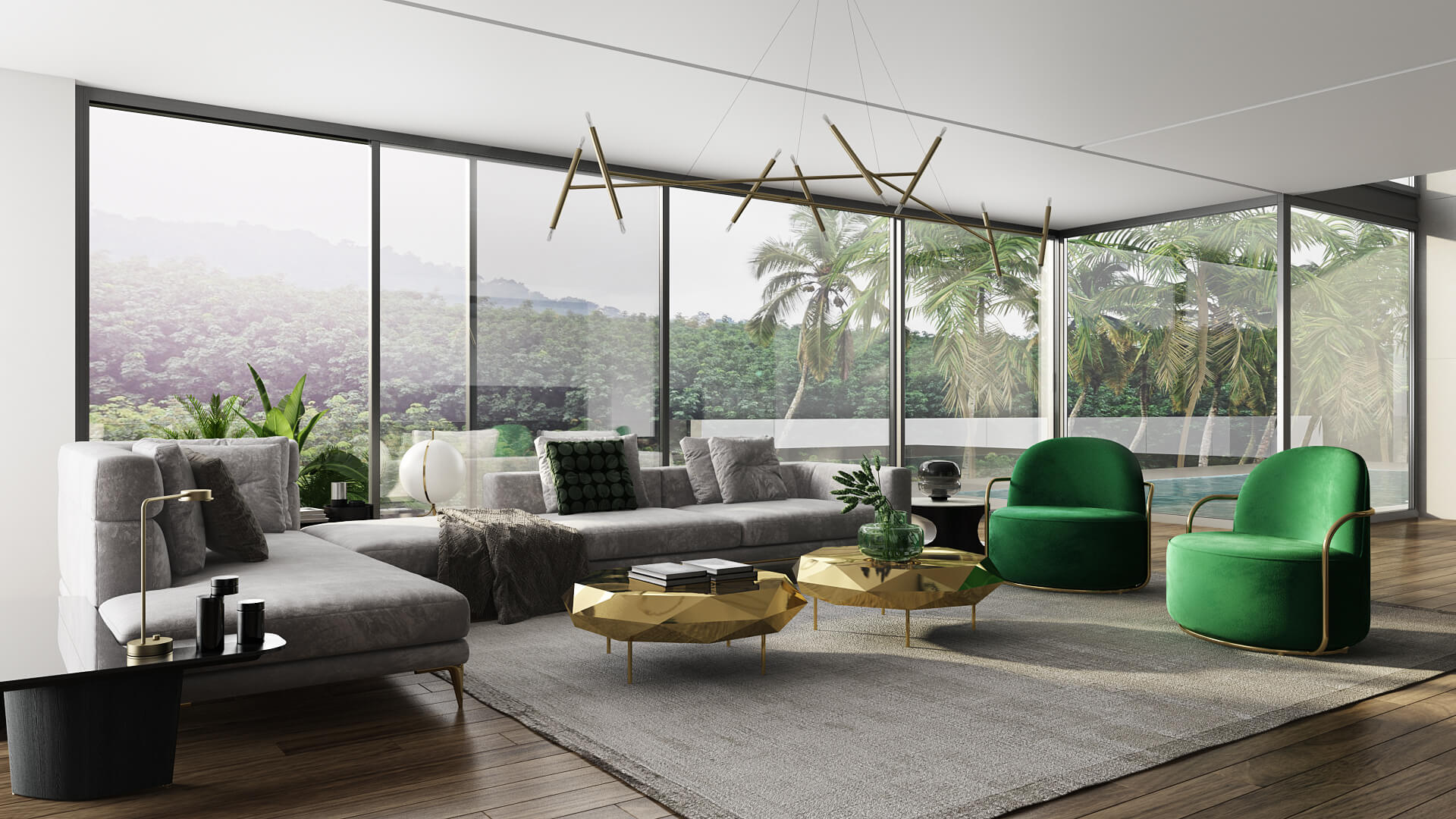 The specifics of a room shown on renderings also affects the price. The interior rendering cost depends on its size and the complexity of architecture. The bigger and more complex space is, the higher the price will be. For example, the cost of a 3D interior design rendering of a room that has standard doors and windows will be lower than the one that has some newfangled elements. Visualizing a small bedroom and a restaurant hall are completely different tasks since these spaces vary drastically in size and complexity. Therefore, the price for the former one will be much lower.
In general, the interior rendering cost is not fixed. It depends on many factors such as the size of the order, complexity and style of the room design, type of visuals, and, of course, the project deadline. Moreover, the cost is influenced by the number of views and details in a brief, amount of corrections, and the presence of custom-made elements. Now that we have explained the way the price is formed, specialists in the interior design industry can be confident when ordering 3D visualization services.
Get your project estimated in just 1 hour - fill out this brief!
Need high-quality CG visuals of your design projects? Contact ArchiCGI studio for professional 3D interior rendering services!
---
Keith Gardner
Senior Project Manager
Keith is a seasoned scrum master who can turn even a team of complete strangers into a well-oiled machine. Outside of work, he is the king of social games and a caring dad for a ferret Tyra.
What is interior rendering?
Interior rendering is the process of creating photorealistic visuals of the expected outcome of interior design projects. It is done with the help of 3D visualization software.
How can 3D rendering help interior designers?
3D rendering helps interior designers create stunning project presentations for clients. Also, it assists in getting show-stopping visuals for portfolio and marketing materials.
Is interior rendering expensive?
There is no fixed cost for interior rendering services. The exact price depends on numerous factors such as complexity of the project, number and format of visuals, deadlines, etc. However, the minimal cost is around 200 USD per image.
What software is used to create interior renderings?
For visualizing interiors, 3D artists mostly use 3Ds Max, Corona Renderer, V-ray, Blender, Lumion.