Residential rendering is a life-savior when it comes to controversial moments during an architectural project. Due to the nature of profession, Architects are used to high responsibility and dealing with many tasks at once. It's the Architect who has to take care of every single detail. He has to plan windows arrangement, spatial orientation, zoning, a roof reducing heat in summer and accumulating warmth in winter. And, ultimately, he is responsible for the most important thing — creating a home that his client will love and want to live in for years.
But even the most seasoned Architects cannot escape problems that take lots of time and energy to solve. It can be misunderstandings with real estate owners, issues with attracting new clients, ineffective advertisement and many more. Fortunately, a residential rendering company can help to solve and even prevent them. What is more, CGI can help to strengthen rapport with clients, win their respect and attract more prospects. How so? Let's find out.
#1. Residential Rendering Prevents Misunderstandings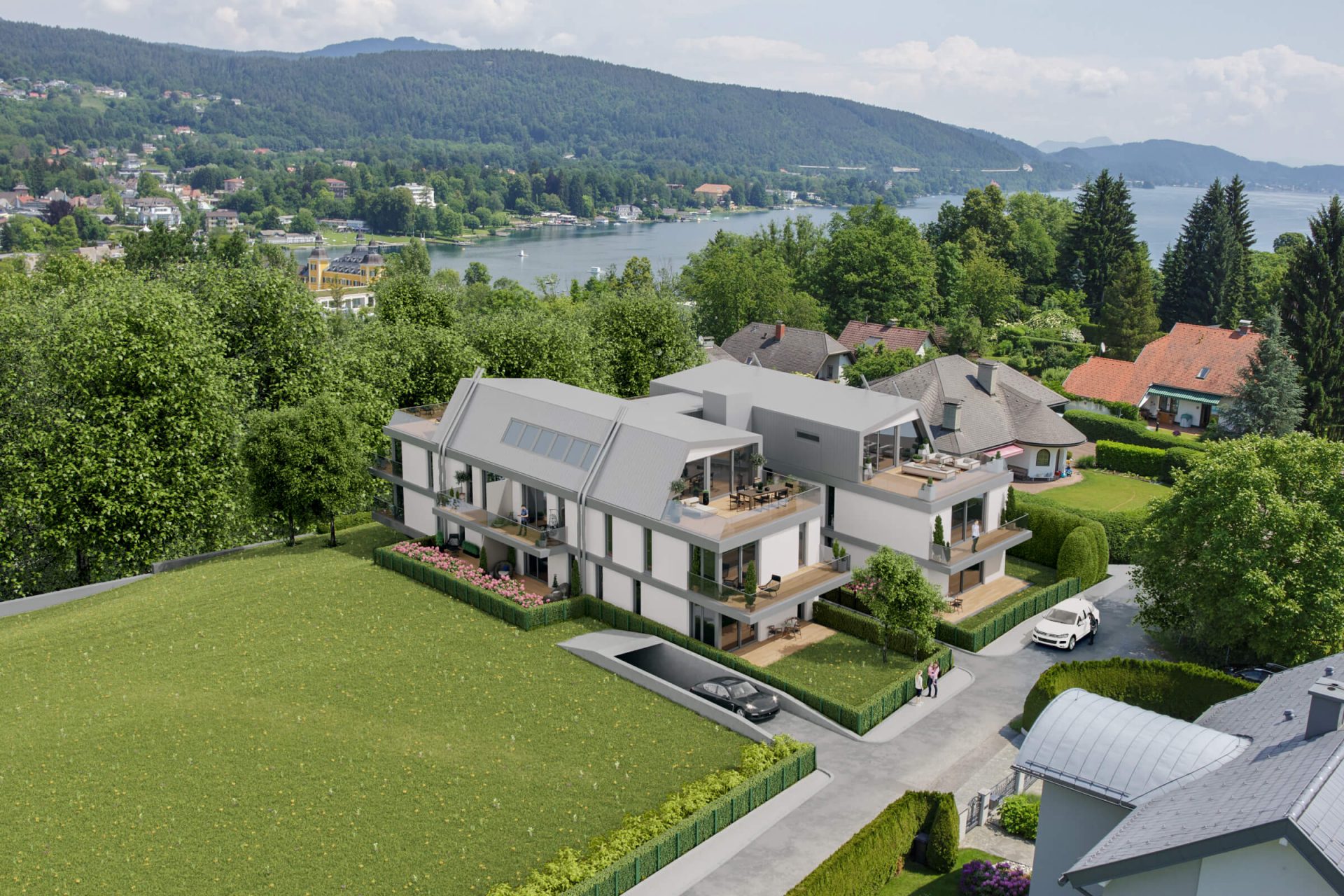 Everything started so nice. The Designer showed sketches and drawings, and even physical models of the future building. All from layout to the smallest details seemed presented at its finest, but still. Why does the customer's face look so blank? He doesn't ask questions or make comments, and seems confused. That doesn't look good. "Sliver window? But it's gonna be dark". Nothing the Designers says seems to convince the client.
The customer might reject a wonderful project just because he cannot understand something. And this is where residential rendering comes in. A photorealistic render will show all the advantages of that sliver window so that it becomes obvious how it saves the room from a dreary view, letting in enough light and looking awesome. Using 3D architectural visualization, the Designer can demonstrate all functional and stylistic benefits of a solution.
#2. Residential Visualization Helps to Dismiss Bad Ideas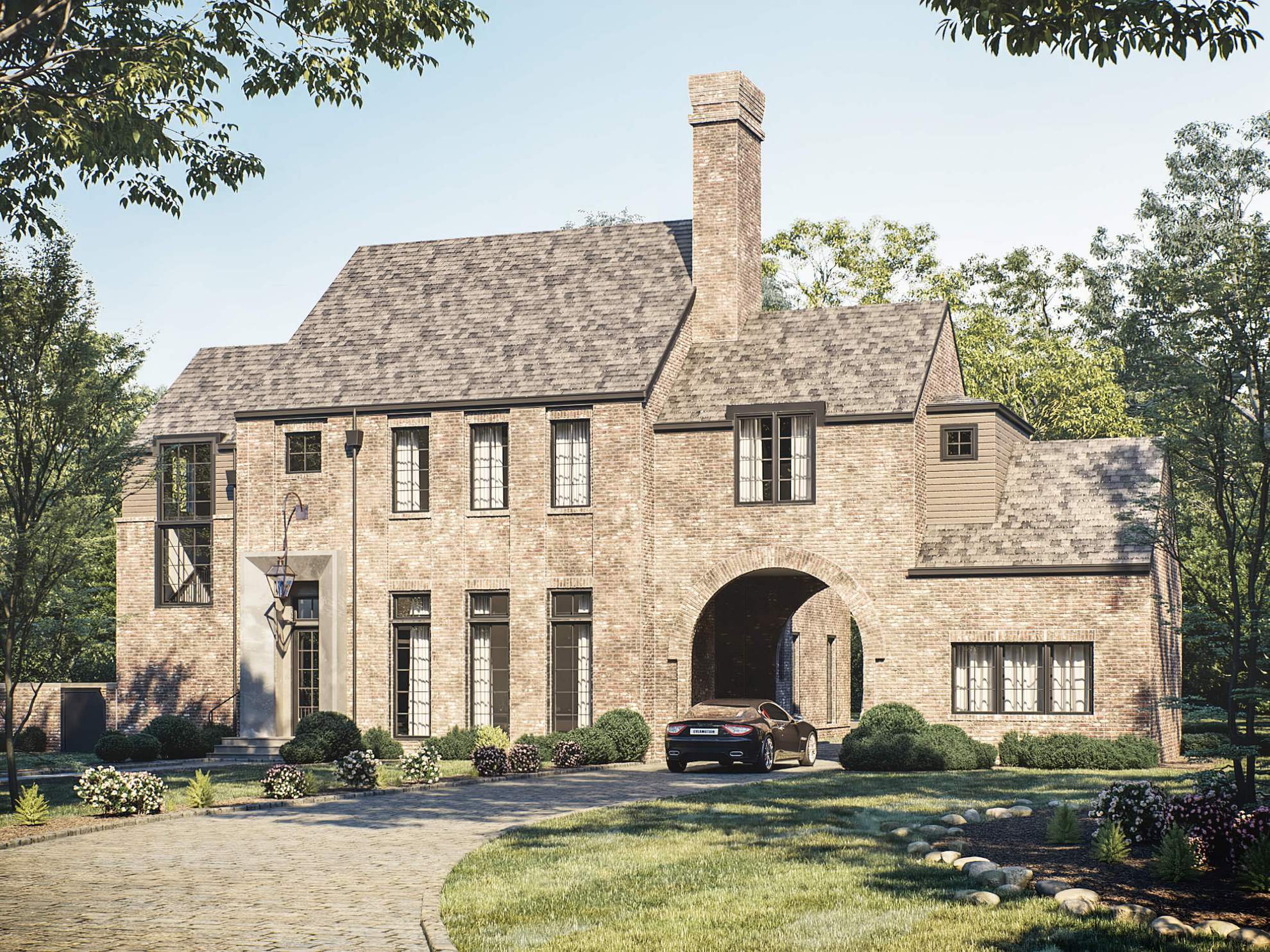 Sometimes people come up with ideas about their future homes that they are bound to regret. For instance, a garish color for the facade finishes or a trendy yet impractical material. Designer realises that now client is so excited about that idea that he won't give up. But it is clear that when the solution is brought to life, the client will be upset. It will happen because his home will look totally different from what he had in mind. But how to convince him before it's too late?
If only the client could see the final results in advance! It is hardly possible with just sketches and material references, but with residential home rendering it totally is. Instead of long explanations and discussions, an Architect can simply show photorealistic interior or exterior renderings. In that way, a homeowner will see the consequences of his decisions with his own eyes.
Make sure your exterior design project takes your clients' breath away
#3. Residential CGI Increases Customer Flow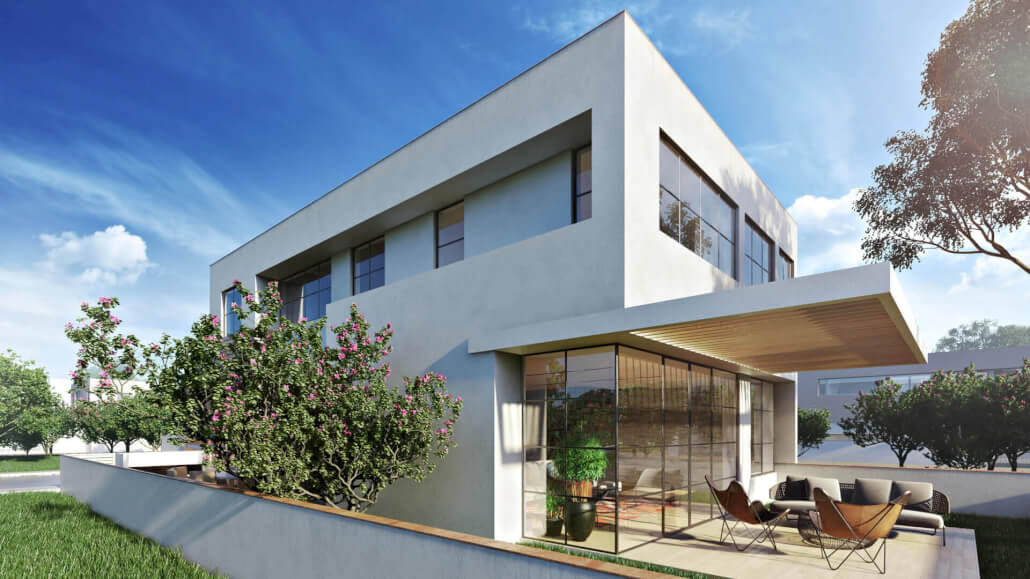 Attracting new prospects without a shining portfolio is impossible. People need proof — preferably a visual one. For example, even if a company has been successfully working with green design projects for many years, no one will believe it without case studies and visuals. So the potential customers will leave the company's website.
As a result, all ads leading to the site with poor or no portfolio will have low ROI. But how is it even possible to make an impressive portfolio if 40% of projects are under NDA, 30% situated on another continent and the rest still in progress?
No need to give up, because there is a solution — residential home renderings. Photoreal images of all projects not covered by NDA, both distant and unfinished ones, will make up an outstanding portfolio. It will enhance marketing campaign and boost commercial success. So the Architect can easily fill his portfolio with the best residential renderings showing his designs in full glory.
#4. Residential Rendering Sells the Price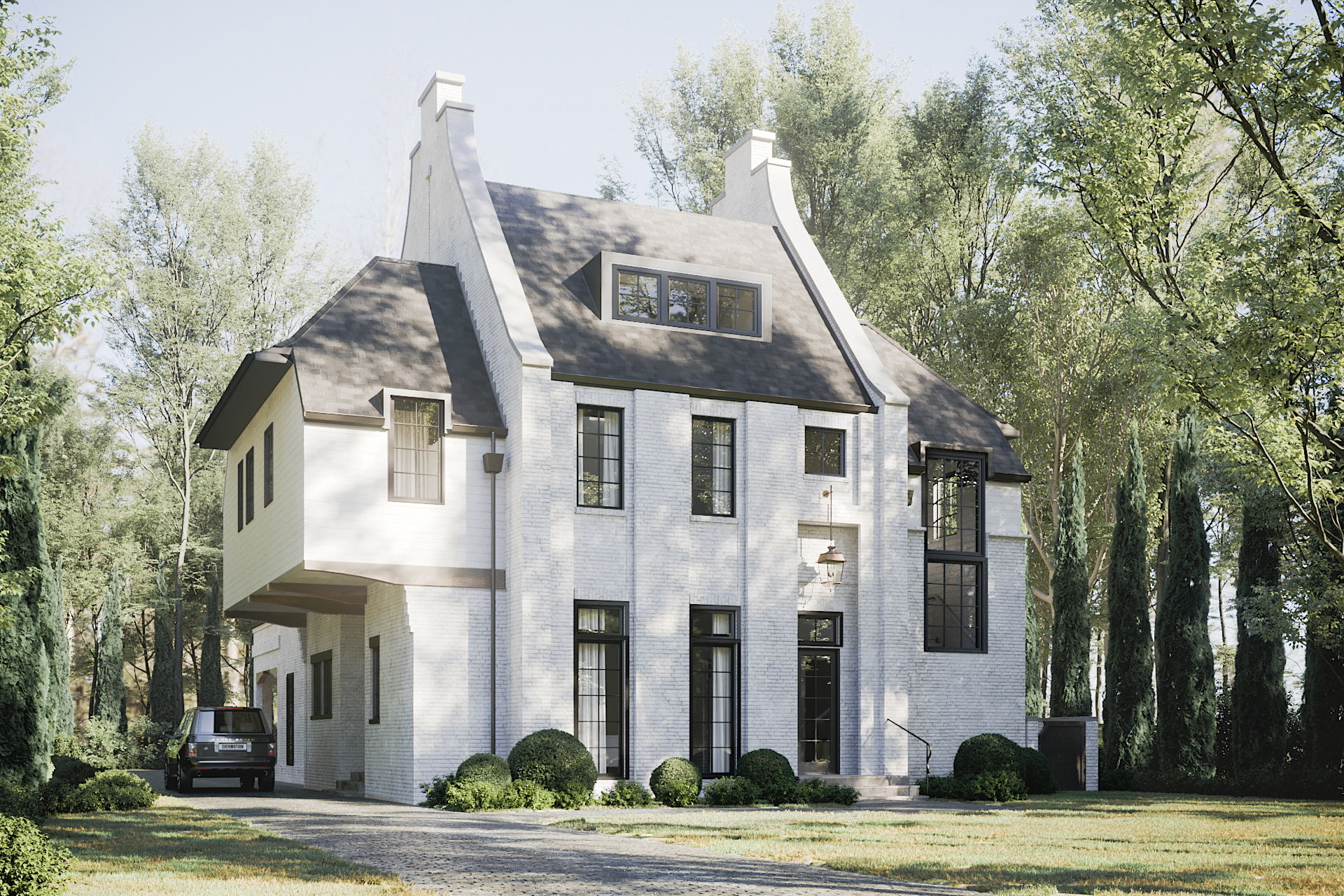 Sometimes, when the Architect submits the budget plans, the homeowner may wish to reduce the price. For instance, he might start asking if it is possible to cut costs on that expensive natural stone finishing. But Designer perfectly understands that high-quality materials are crucial — for they ensure good look and reliability, and thus make the design all the more practical and impactful. Which means the client will be happier with results, and perhaps spread the word about the professional who wouldn't compromise on quality.
Of course, the Architect can explain everything in words, but his client might still hesitate. Fortunately, there is a way to make the home owner see all the benefits with his own eyes — using residential architectural renderings. They will easily showcase how gorgeously that natural stone finishing will look on a house. And as a result, the audience will see what they pay for, and make sure the solution is worth it.
#5. Photoreal Rendering Prevents Disappointment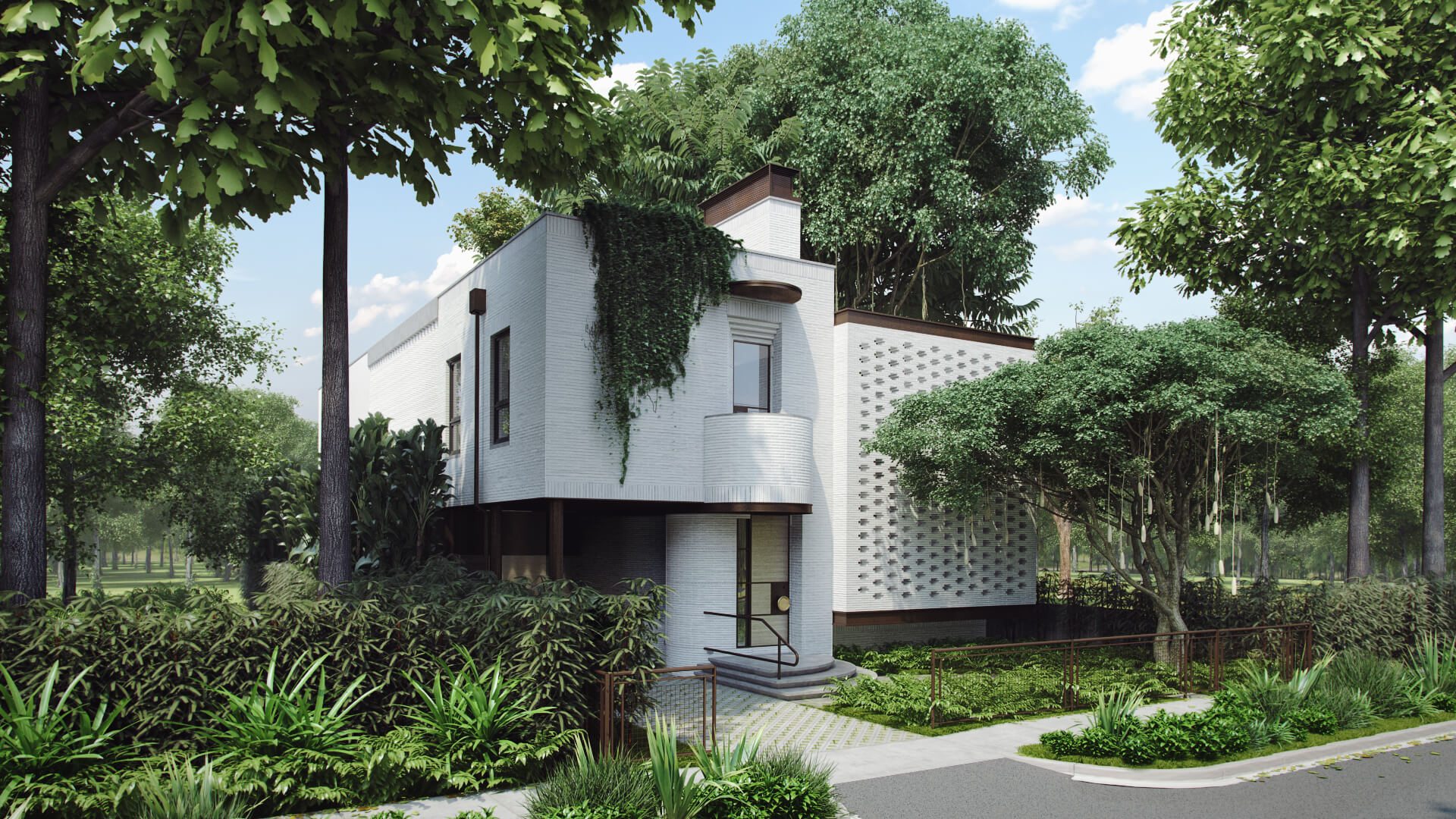 It's easier to prevent disenchantment than to deal with it. It happens that the property owner is at first happy and impatient to move into the house. But when the work is ready, he gets upset and says "I imagined it differently". To avoid this trouble, it is essential to communicate with a customer in a language that he understands — the visual one. For someone with no architectural experience it might be tough to imagine marble floor or wooden walls using just samples and references. But the 3D residential rendering software is able to produce photorealistic image that allows client to take a look into the future.
Now we see how many troubles Architect can get rid of with help of residential rendering. This cutting edge craft will make him forget about unsatisfied clients, ineffective ads and long disputes about budget approval. And by the way, the technology of 3D residential rendering quickens the process of projects correction. Since it is much easier to edit a render than to produce a whole new set of drawings, the former takes shorter turnaround time.
Present your architectural project like a piece of art with AI-powered CGI
Want to use residential rendering services for your projects? Contact Archicgi team to get outstanding renders that will instantly make your clients see the design benefits.
---
Catherine Paul
Content Writer, Editor at ArchiCGI
Catherine is a content writer and editor. In her articles, she explains how CGI is transforming the world of architecture and design. Outside of office, she enjoys yoga, travelling, and watching horrors.