Types of 3D rendering, or different CGI solutions for Architects and Designers in this article, are indispensable tools for commercial success. With the advent of the photorealistic rendering, it became possible to easily explain an idea to a client, to be with him on the same page at each stage of the project, and to impress audiences of competitions at any level.
To achieve these goals, there is a whole palette of CGI tools, each of which is good in its own way. As a company specializing in 3D architectural visualization, we know exactly what each one of the CGI types stands for and how to use it best. So join us as we discover the main types of 3D rendering products Architects and Designers use.
#1. 3D Exterior Rendering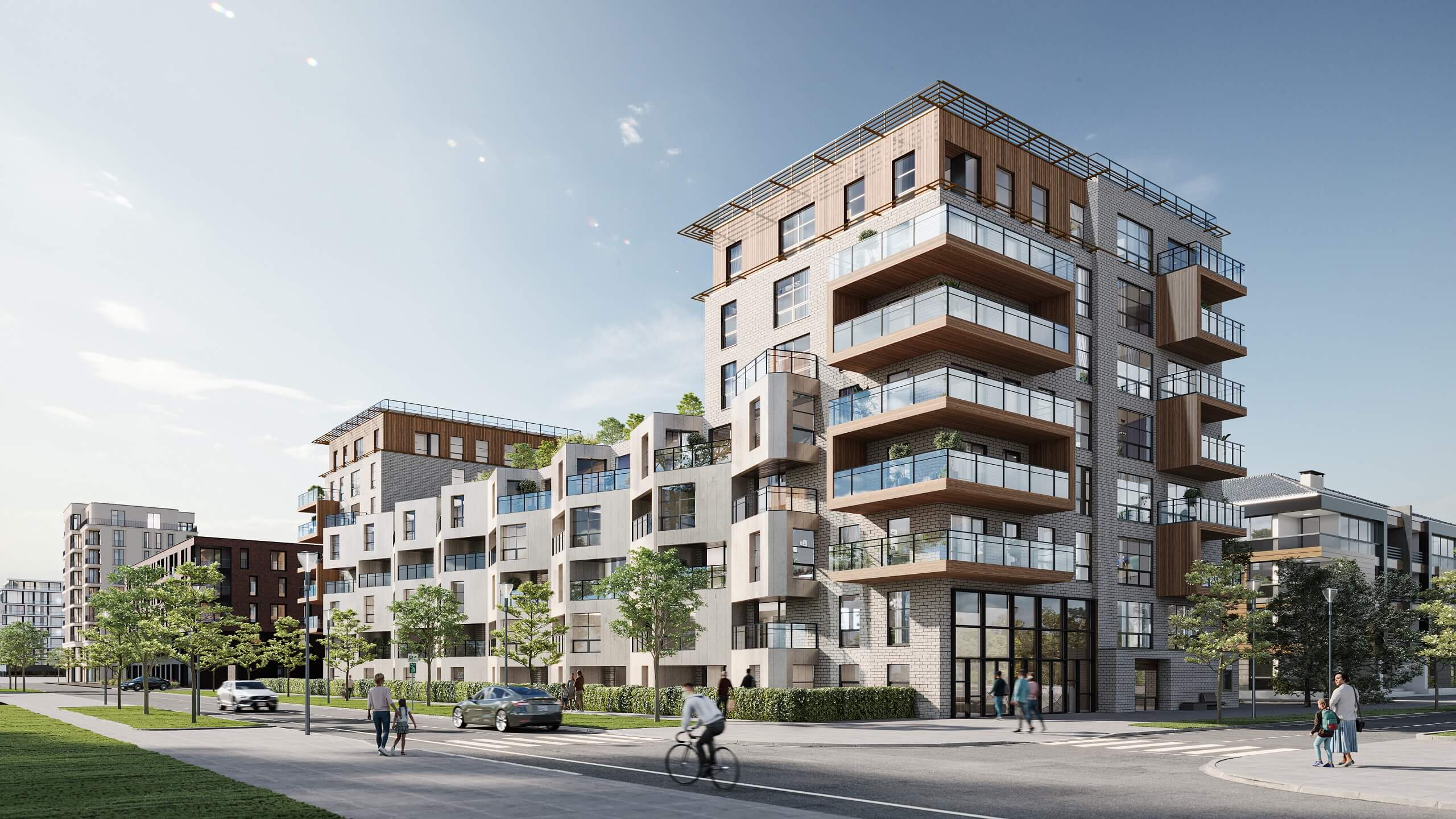 The first on our list of 3d types of 3D rendering is external 3D visualization – digital photorealistic images showing a building from the outside. This CGI product is used in Real Estate and Architecture for showcasing the project before implementation – to approve the project or gather money for construction. This is because a 3D rendering swiftly translates plans and designs into something that is understandable for everyone. Moreover, the photoreal image hooks a person with its beauty and then lets them explore the scene.
Photoreal renders are created through the composition of many details such as lighting and texturing. The latter makes sure that the important features of a design are well lit up and look just as they would in real life. This appearance makes one feel like visiting the building and seeing what it is all about.
Another important feature of this 3D rendering type is that it can show the building from any angle. The process and software make it easy to choose multiple angles for a presentation – birds-eye, head-on, and at an angle. This makes it easy to show each part of a building and demonstrate its unique benefits to the audience.
Furthermore, 3D Artists can tweak the mood the scene gives to fit the landscape or purpose of the design. This means that a beach house can look cool and refreshing with a nighttime shot or warm and energetic during high noon. This creates an emotional connection that makes a person imagine the feel, sounds, and comfort that could come from such a design.
All it takes to make these types of 3D rendering are drawings, floor plans, mood boards, and any other information one may have. 3D artists use these details to build, texture and light up the scene – creating the magic that brings plans to reality.
#2. 3D Interior Visualization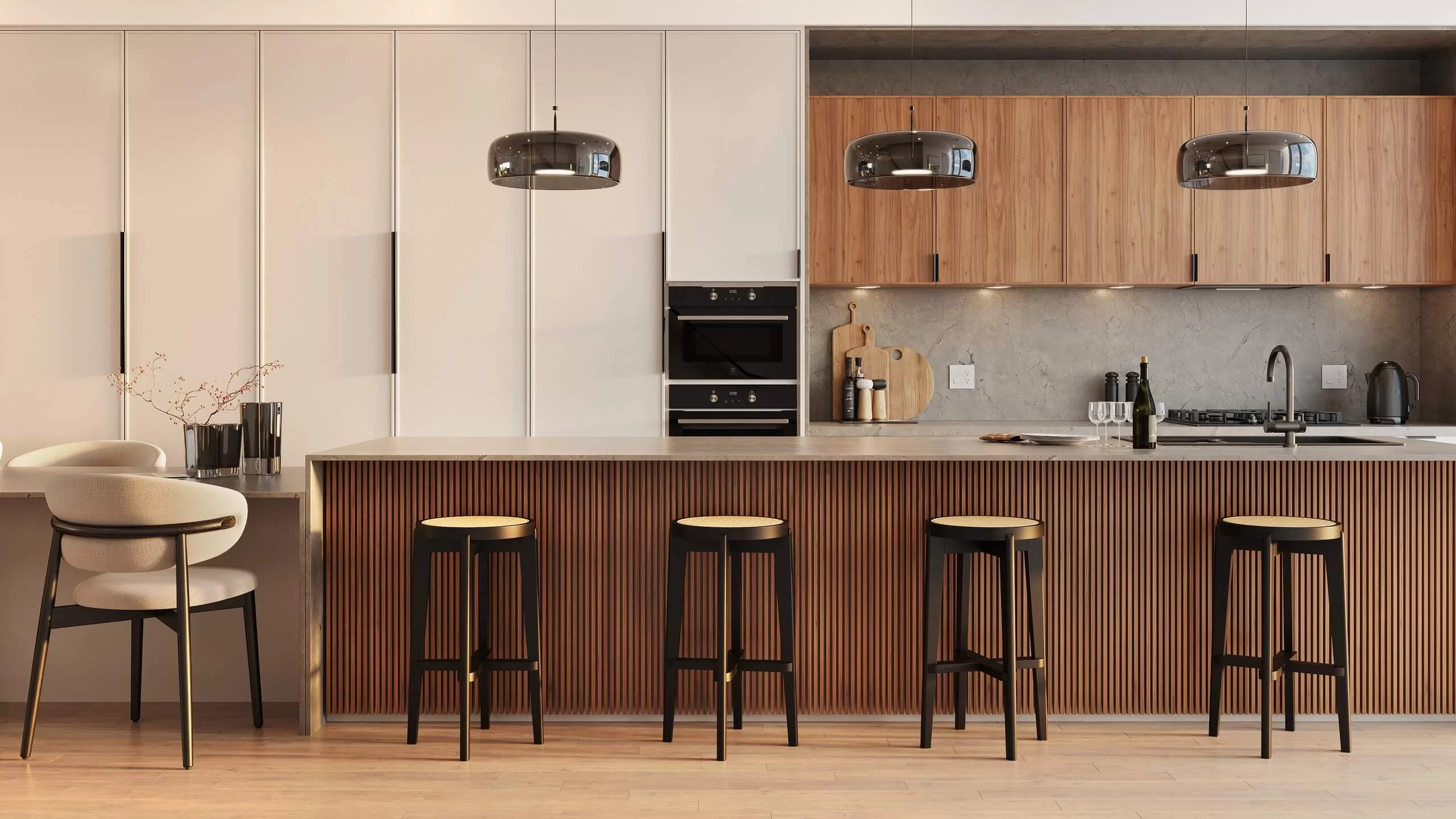 Interior rendering creates still images to showcase the layout and selling features of a space. The renders can be of different types too, depending on the space they show. Interior 3D visualizations are fantastic for displaying the utility and coziness of a room: there is no easier way to show the spaciousness, unity, and livability of the design than with a photoreal picture. All of these features will feel real while showing the harmony between the elements of furniture, shape, and function that the space delivers.
Using 3D software it is possible to convey all aspects of a design – the layout, style, textures, and even the atmosphere. This means that one will need to provide different types of references to get the right mood: furniture, colors, and similar designs. If one requires specific brands of furniture, 3D Artists can do it. The model, if it is readily available, can be used right away. Should it not be available, it can be 3D modeled for scratch in photoreal quality.
Take your design presentation to a new level with interior rendering
#3.CG Panoramas
Next on our list of 3D visualization types is CG Panorama — the interactive 360-degree experience of a place. They create a photorealistic scene where people can explore the place – go wherever they like, take a look at the details and see the overall effect. This way, the viewers learn if the space really suits their needs.
This 3D rendering type takes a little bit more time and effort to create than a still 3D visualization. Creating a rendered 360-degree panorama means generating a panoramic 2D image via 3D visualization, which takes as much work as 2 or 3 regular CG renders. But the resulting high level of immersion is well worth it – for when exploring the space with virtual CGI panorama, the client basically sells the design to himself.
#4. 3D Animation
3D Animation shows a lot more than a still image: it's a whole movie about the house design. The camera glides through different scenes, guiding the eyes of the audience to show everything the beautiful property has to offer. Many spaces and angles get covered in a short span of time, so the viewer gets to truly feel the depth of all the areas.
Now 3D animation has a different pipeline from other types of 3D rendering. To proceed, 3D Artists need references, project type –  exterior or interior, dimensions – from 720pHD to 4K resolutions. In addition to that, a 3D walkthrough company needs to know if the 3D animation requires text, professional voiceover, background music, and even logo animation.
#5. Virtual Tours
This product provides the most immersive experience among all types of 3D rendering. A virtual tour is a set of panoramic images that are shown in a sequence to look like a video. They might include sound and text and are used in Real Estate and Architecture to show the future look of the space. The 3D Tour can cover every angle, visualize the depth and leave every impressive feature open for inspection. But the best thing about 3D Virtual Tours is that they can show the property with the utmost realism and detail to people living anywhere in the world. This means the Architect doesn't have to make the journey abroad to present the project to customers – he can meet his clients online.
Different types of 3D rendering exist for different purposes. The classic presentation material is static 3D renders, whereas luxury projects, in addition to static, use animation – a strong marketing material that will continue to be suitable for advertising campaigns. Not to mention how impressive it looks. Meanwhile, panorama and virtual tour are also the favorite types in presentation materials for architects and designers. They are photorealistic, immerse their client in the design while giving the latter more control over the exploration process.
Present your architectural project like a work of art with AI-powered CGI
Did you find the types of 3D rendering that highlight the features of your design? Our photoreal rendering services can provide top quality visual materials of your projects. Amaze your clients with the results and let them imagine themselves in your creation.
---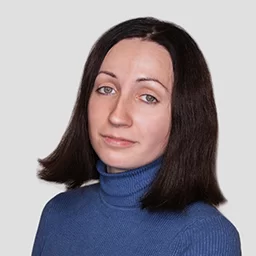 Irma Prus
Content Writer, Copywriter
Irma writes articles and marketing copy for ArchiCGI. Her dream is that more people discover the power of CGI for architecture. Irma is into neuromarketing, ruby chocolate and Doctor Who series.