A virtual tour is one of the most efficient selling tools for a realtor. But, like a product of any advanced technology, interactive CGI doesn't come cheap. In fact, many real estate professionals might even hesitate to try it in the first place, fearing ending up with a huge hole in their budget. At the same time, the benefits of virtual tours are just too alluring. After all, they allow prospects to have the closest thing to a private viewing right from their homes. So, you're probably wondering — is there a way to reduce 3D virtual tour cost while still delivering the best experience to prospects? The short answer is: yes.
Our architectural visualization studio has prepared 6 tips on how to minimize the cost of a CG tour without sacrificing quality. And we want to share those with you in this article. So, ready to learn how to stay on top of your real estate sales game without breaking a bank? Read on and find out!
#1. Provide a Detailed Scope of Work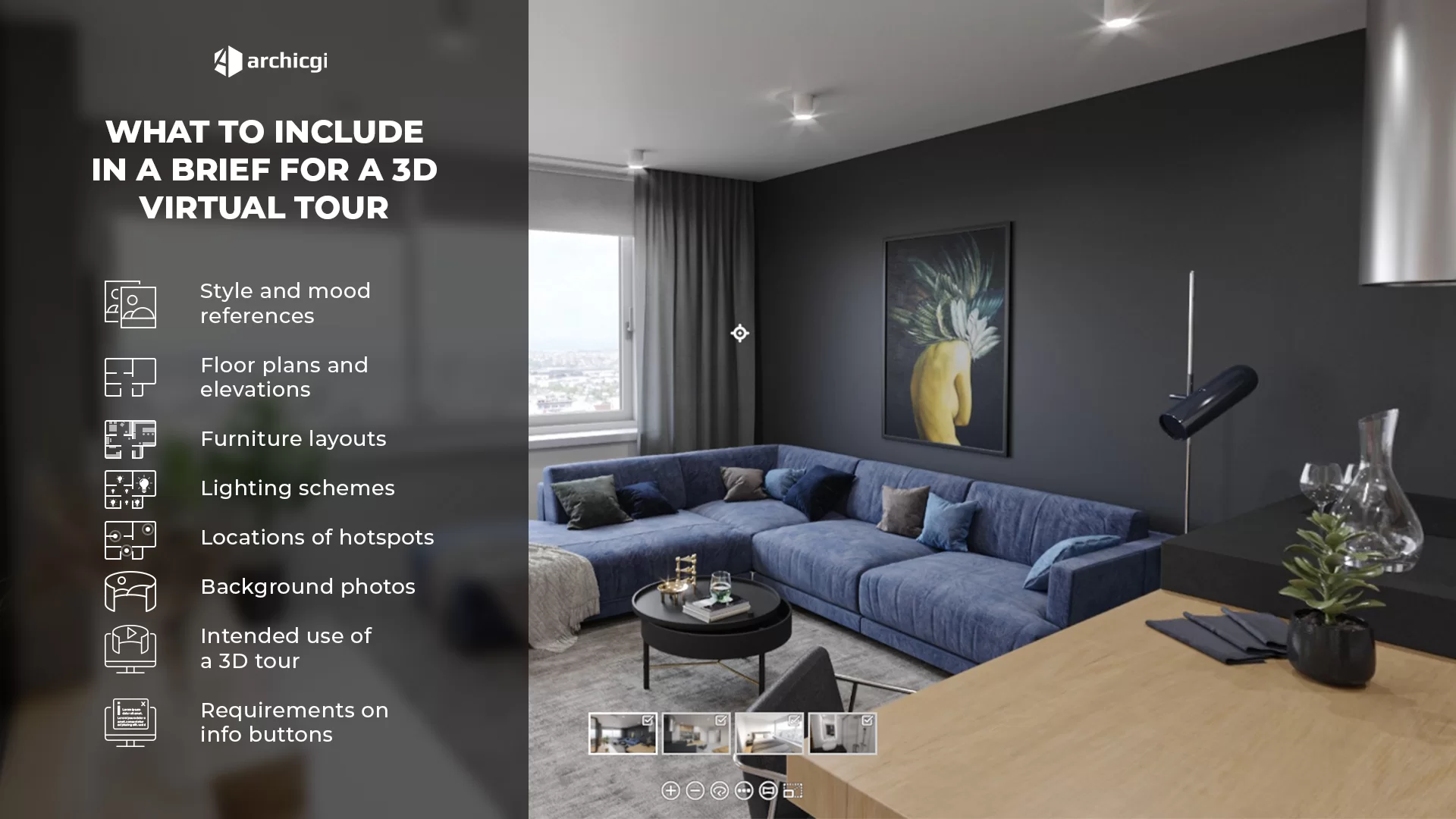 A perfect technical assignment includes:
description of the intended use of the virtual 3D tour;
floor plans and elevations;
lighting schemes;
furniture layouts;
style and mood references;
hotspot locations;
background images.
You can save the infographic above and use it as a cheat sheet.
The main thing here is that the more details and useful references you provide, the fewer corrections will be needed along the way. So, by sending a comprehensive brief in the first place, you'll avoid making major changes that could increase the final cost of the visuals.
#2. Keep the Number of Viewpoints Minimal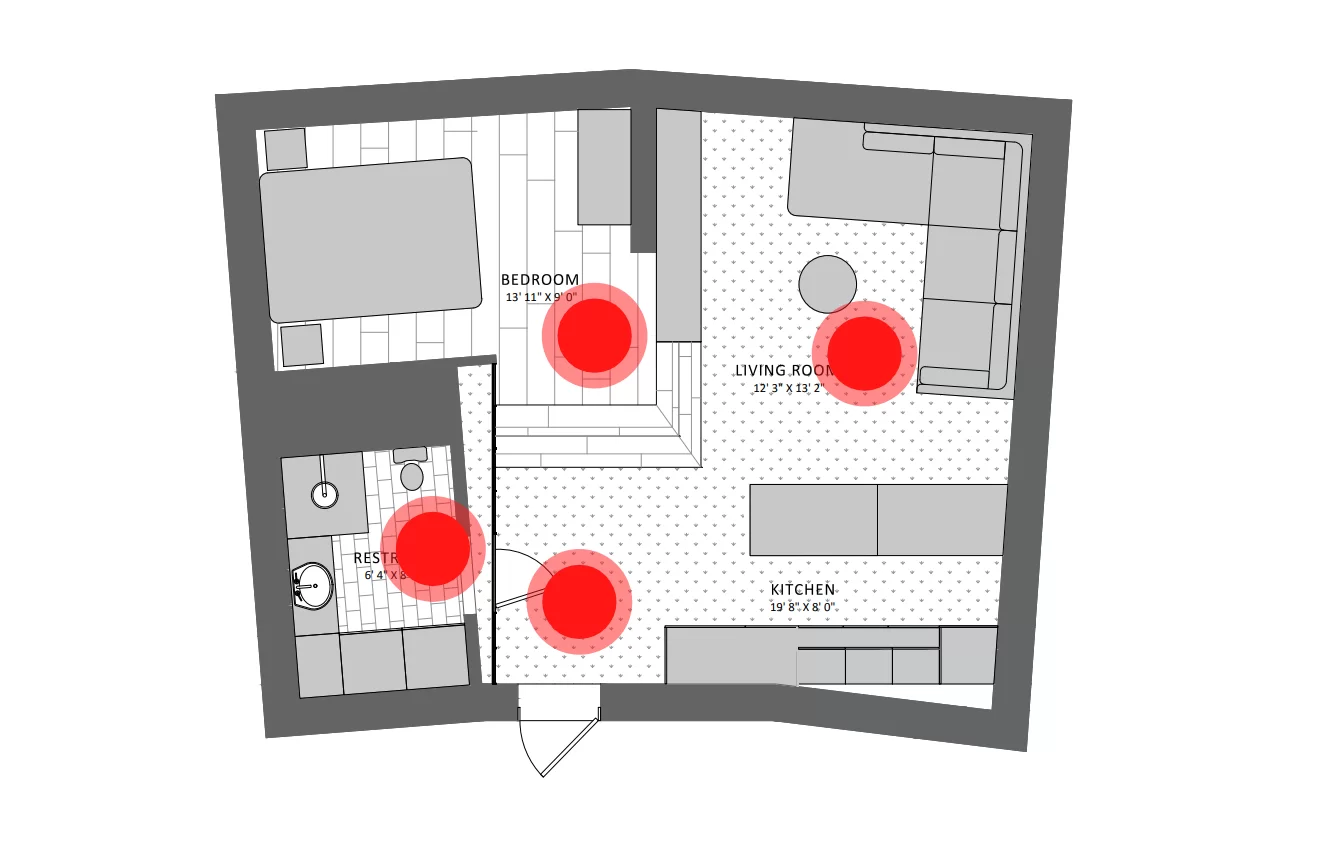 Creating every viewpoint in a virtual tour requires making a separate panoramic render. That's a 360-view image of the space fully recreated and furnished in 3D. Every such render takes a lot of work, so, naturally, the number of viewpoints directly affects the 3D virtual tour cost.
For instance, the apartment in the scheme above has 3 separate rooms with 4 major areas that need to be showcased in detail. Those are the living room, kitchen, bathroom, and bedroom. In this case, the choice is simple — one hotspot per room/functional zone is more than enough. And you can clearly see it in the 3D virtual tour below.
However, if you're selling a larger property with many rooms and/or bigger spaces, you might consider placing hotspots only in the most important areas. Those can be the main rooms, such as the ones listed above. Also, it will be reasonable to showcase unique selling points, like balconies and terraces with great views.
#3. Minimize From-Scratch 3D Modeling Requests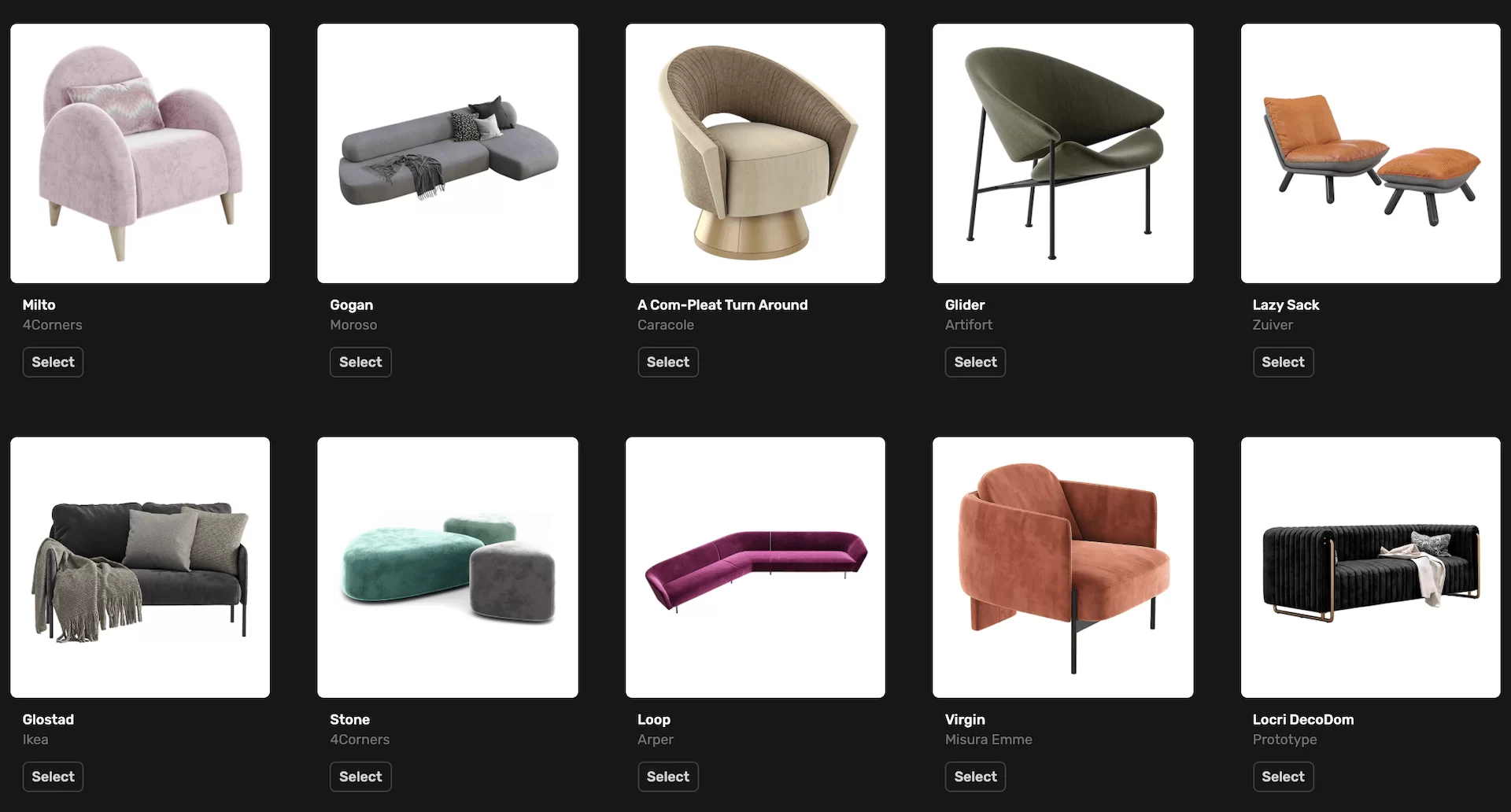 Creating a photorealistic custom 3D model of a piece of furniture or decor significantly adds up to the cost of a 3D virtual tour. But if you work with a truly professional 3D visualization company with years of experience, that can be easily avoided. Because such studios usually have their own libraries of 3D assets full of beautiful free-to-use CG items.
For instance, here at ArchiCGI, we offer over 60,000 3D models and over 400 collections of materials that you can use in your projects. By selecting the models of furniture and decor objects here, you can really speed up the process and minimize the cost by reducing the amount of work for 3D artists.
#4. Decide How Much Decor You Really Need in a 3D Virtual Tour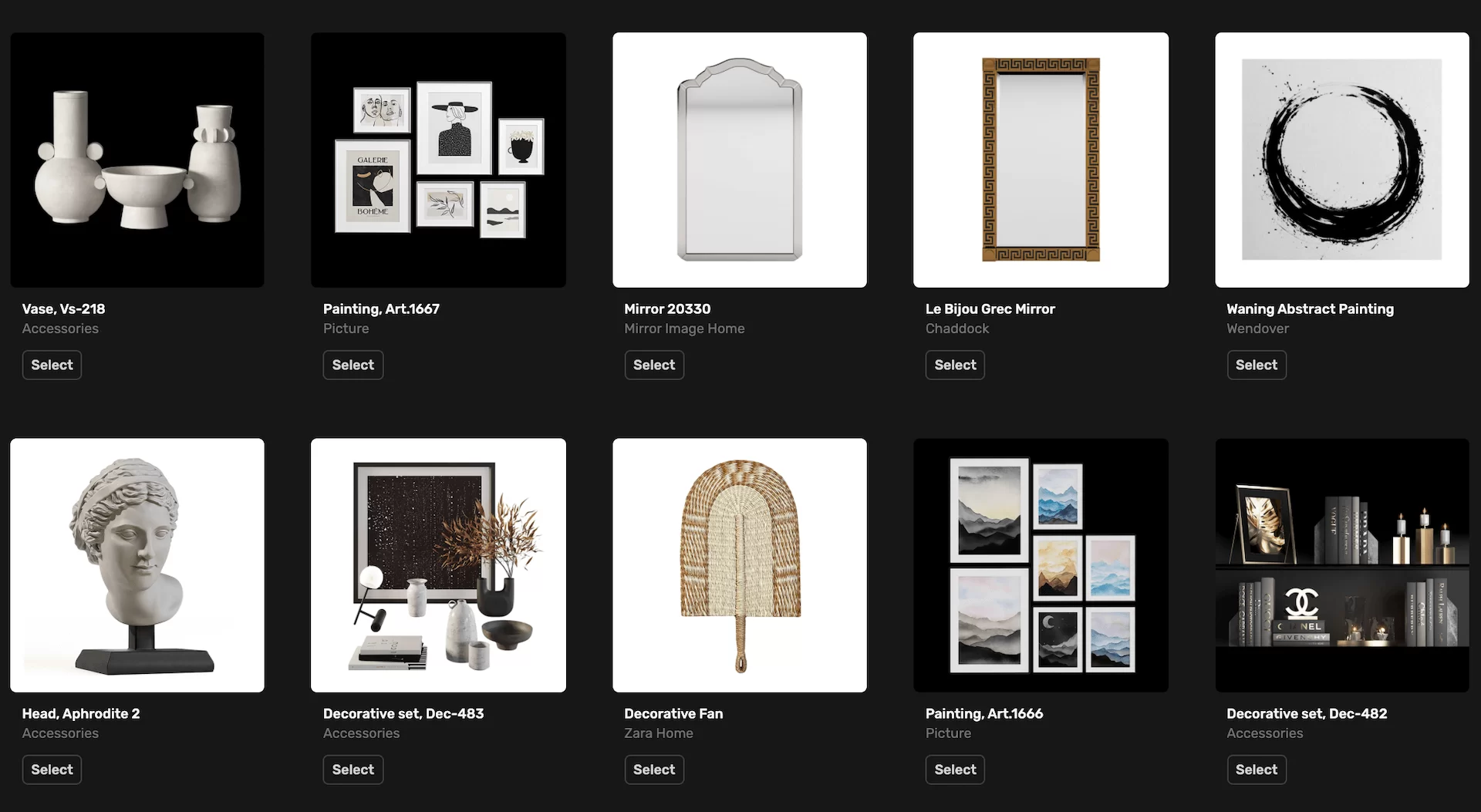 Even though all the models in our library are ready-to-use, it's usually better to not get carried away filling every room with lots of decor and lifestyle items. Because the more details there are, the higher the 3D virtual tour cost.
Get your project estimated in just 1 hour - fill out this brief!
The reason for that is purely technical — placing an object in a 3D scene is not a 1-second task. It includes positioning, adjusting shadows and reflections, changing texture and material settings if you want the item in a different color or finish, and making sure the composition works as a whole. So, if you want to keep the project cost down, go simple and only add things that truly contribute to creating a pleasant atmosphere in the place.
#5. Plan Your Projects Ahead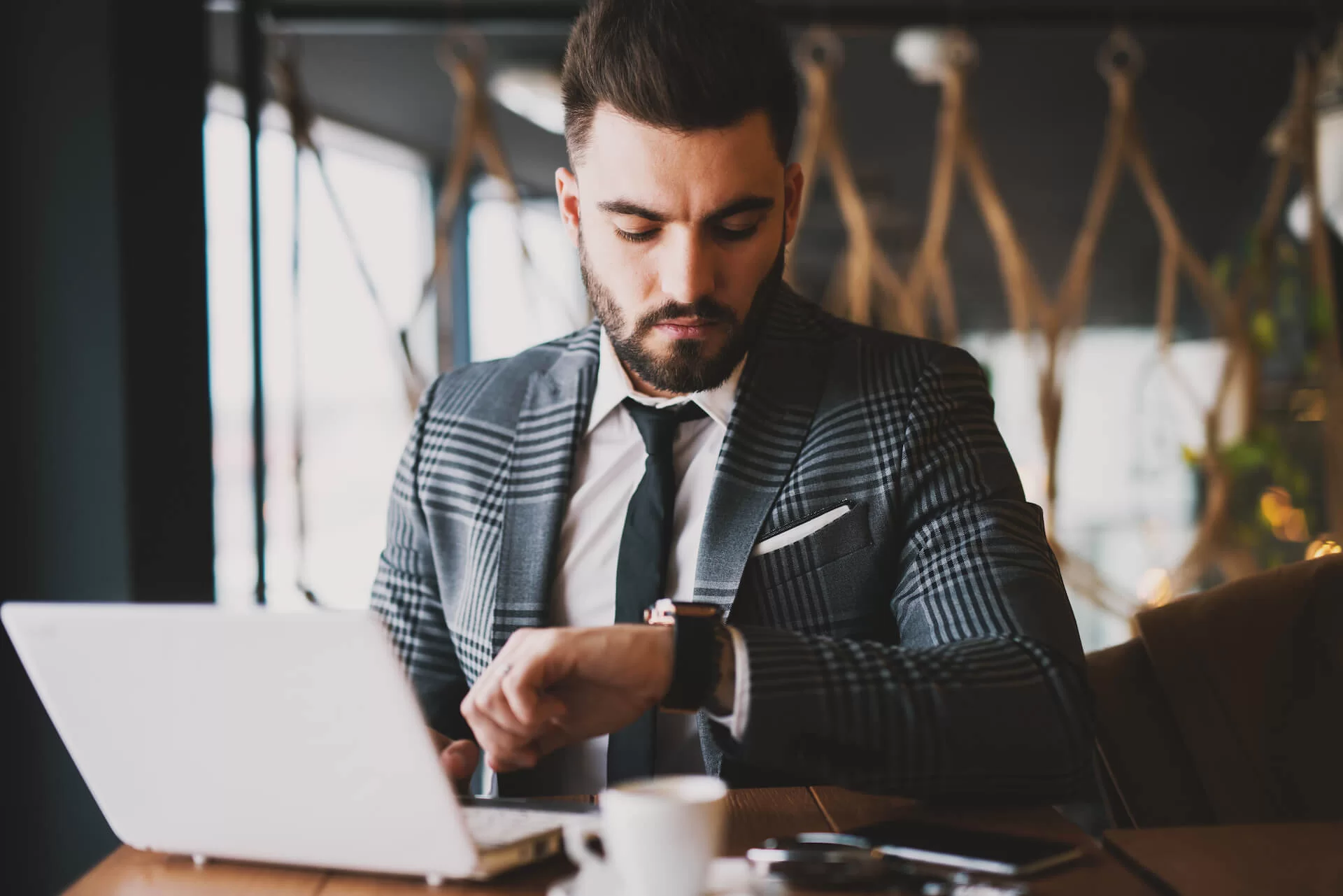 Just like with any other service, the cost of making a virtual 3D tour increases when you need it urgently. And even though a studio might be able to deliver the result in the shortest terms, you should always consider the time needed for revisions and possible changes.
Therefore, we advise you to plan your projects in advance so that you can get the best CGI without paying extra and stressing out. But if urgency is unavoidable, then we suggest you keep things as simple as possible in terms of interior design complexity.
#6. Stay Focused During Revisions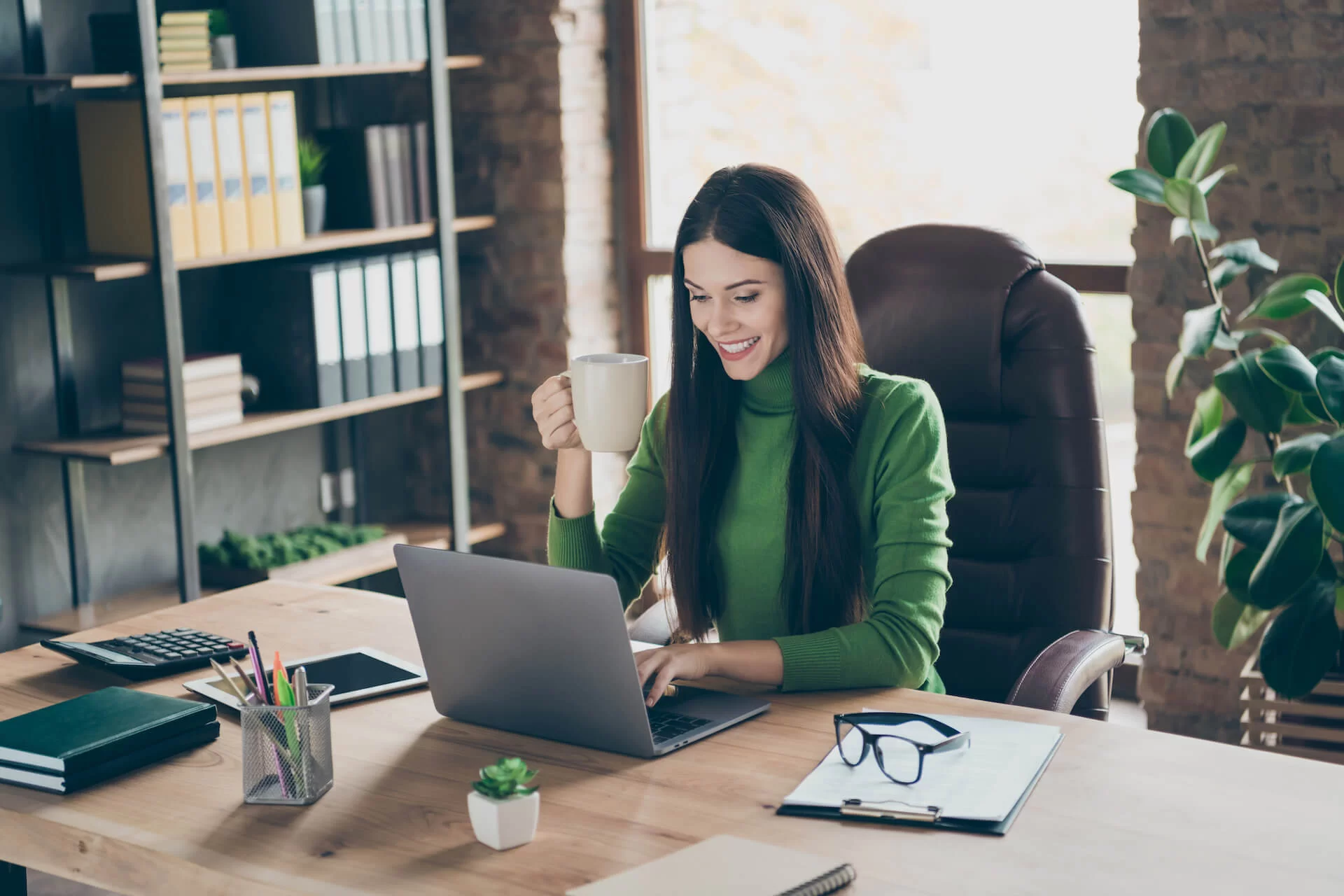 While the number one thing you should do to streamline the revision process is to submit a clear and comprehensive SOW, staying in touch and involved is just as important. First of all, it's best if you give all your notes at once to stay within the limited number of free revision rounds. That's usually 2 or 3, depending on your initial agreement with the studio.
Another thing that helps reduce 3D virtual tour cost is giving notes in the visual form. For instance, ArchiCGI's CRM system has image editing tools that allow you to write your comments directly on the renders to point out what you want to be changed. You can also use any editing app outside the CRM system for that, or even print out the renders and write your notes with a pen. In any case, doing revisions this way helps you get your thoughts across much better and get the desired results faster.
Finally, you should decide on what you want the virtual tour to look like and try to not change things back and forth. And if you're not sure about certain design and mood solutions for virtual staging, you can always ask your 3D artists for advice.
Want to learn how much your project costs? See how we evaluate 3D rendering projects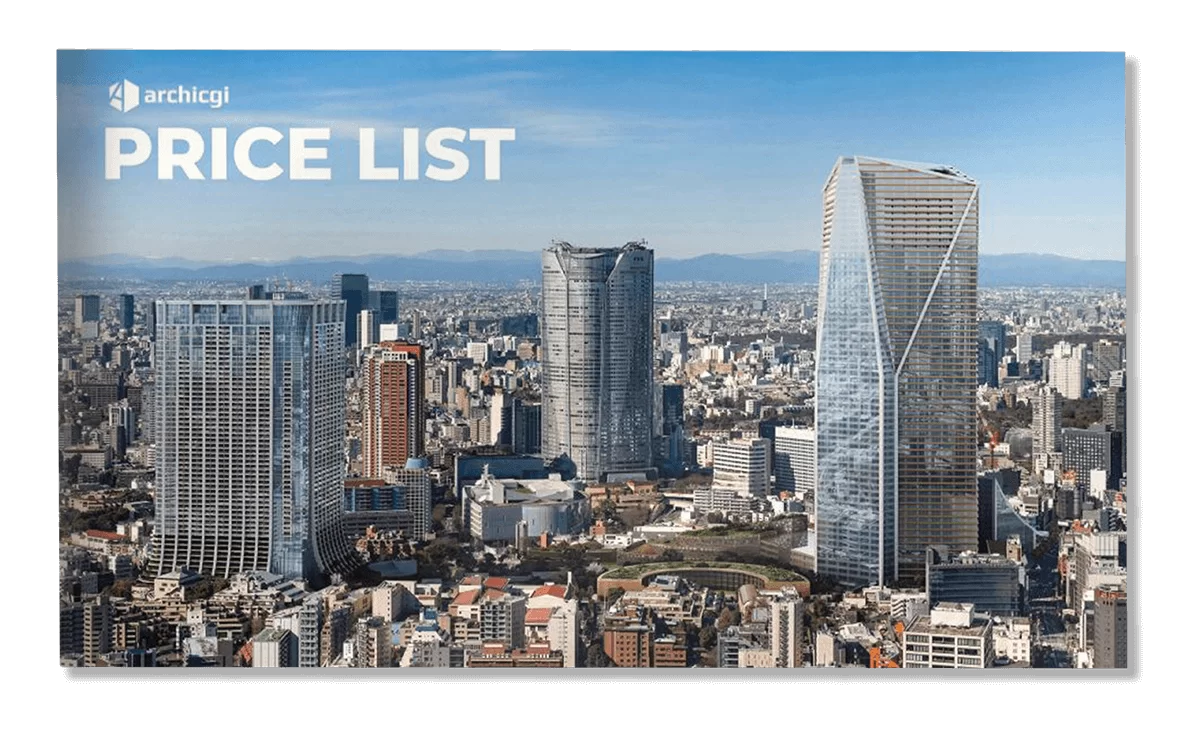 Those were our 6 tips on how to minimize the 3D virtual tour cost and still get the best quality. We hope this information will help you impress your prospects and get a better response to your listings while staying within your budget.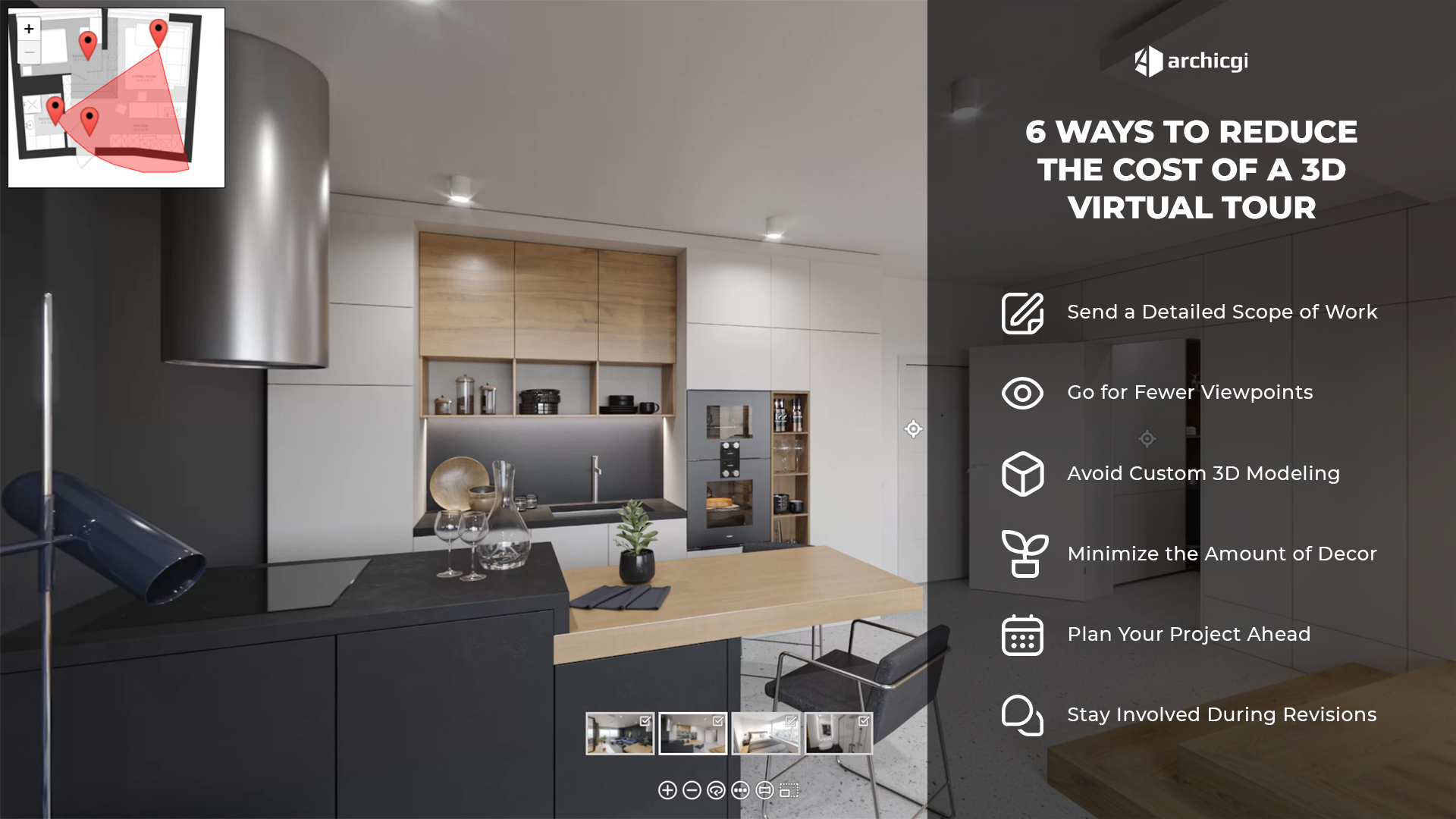 Want to get photorealistic 3D virtual tours to sell properties faster? Contact us at ArchiCGI to get high-quality interactive CGI for your listings!
---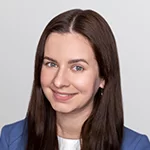 Daryna Romaniv
Senior Client Manager
Daryna is a Senior client manager at ArchiCGI. She can guide you through our workflow and quickly resolve any issue along the way. In her spare time, Daryna enjoys cooking, reading fantasy books, and watching "Friends". She also loves traveling, especially to sunny Italy.