With approximately one billion active monthly users, Instagram is one of the most popular social media. Unlike other platforms such as Facebook and Twitter, Instagram is all about visuals. And in real estate marketing, visuals sell. Sharing images on Insta allows industry players to foster connections with potential customers and build trust. However, the popularity of Instagram also means that it is oversaturated. So, catching the attention of a potential customer with your ads might not be an easy task. Top-notch imagery and effective social media marketing strategy both play a key role in making your Instagram ads for real estate effective.
Our architectural rendering company often works with developers and real estate agents to help with their marketing campaigns. So we know very well how to make realty advertisements work. Want to always make the most of your Instagram ads? Read on to learn how! 
#1. Fit the format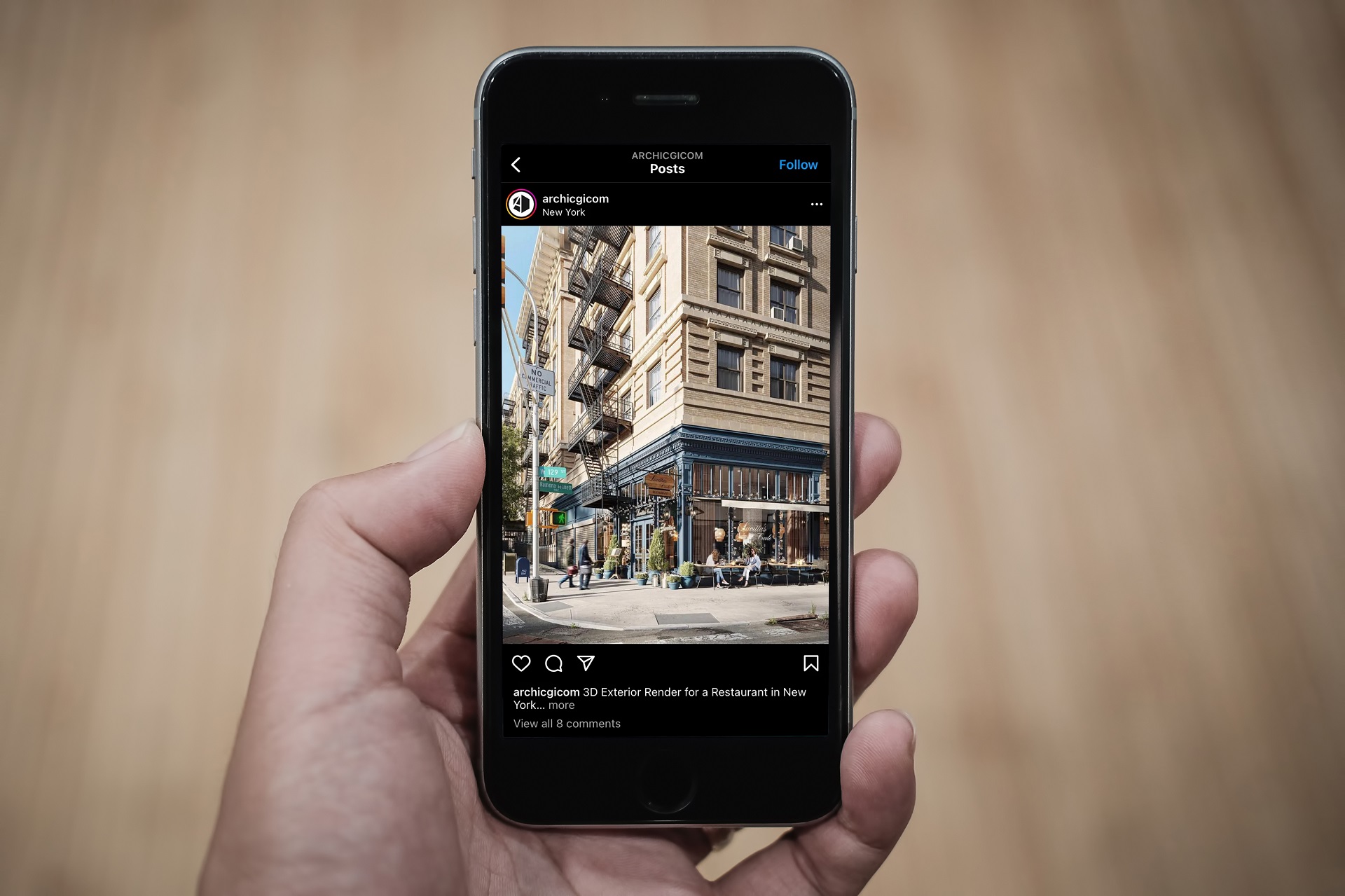 Although the web version of Instagram exists and its functionality slowly but surely grows, the majority of users still come from the app. And when the users scroll through their feeds or stories, it takes them less than a second to decide whether to linger on your ad or to scroll past it. So, use the specific Insta format to make a strong first impression. 
If you're making a story, ensure it is vertical, looks good on a smartphone, and takes up the whole screen. Crop your imagery accordingly. If you're working with posts, make sure that every shot adds value and fits into the general aesthetic and branding strategy of your firm. It is especially vital if by clicking on your ad a prospective client is redirected to your website.
#2. Make the most of video content
In the last couple of years, Instagram has been putting a lot of weight into promoting Reels. The current algorithms boost video content, so you should post accordingly. There are quite a lot of things you can share on Instagram in video format as a realtor or developer. The catchy property walkthroughs are an obvious choice. If you're working with a building that is under construction, turn your attention to 3D animation. Using it for Instagram ads for real estate is a great way to ensure you capture the attention of potential buyers before the project is even finished. 
Another great idea is conducting live streams. According to recent statistics, 80% of users are more likely to watch an Instagram Live than read a blog post. Q&A sessions are also effective ways to grow connections with your audience. Just make sure you start collecting questions and promote your session in advance. 
#3. Mind the quality of your visuals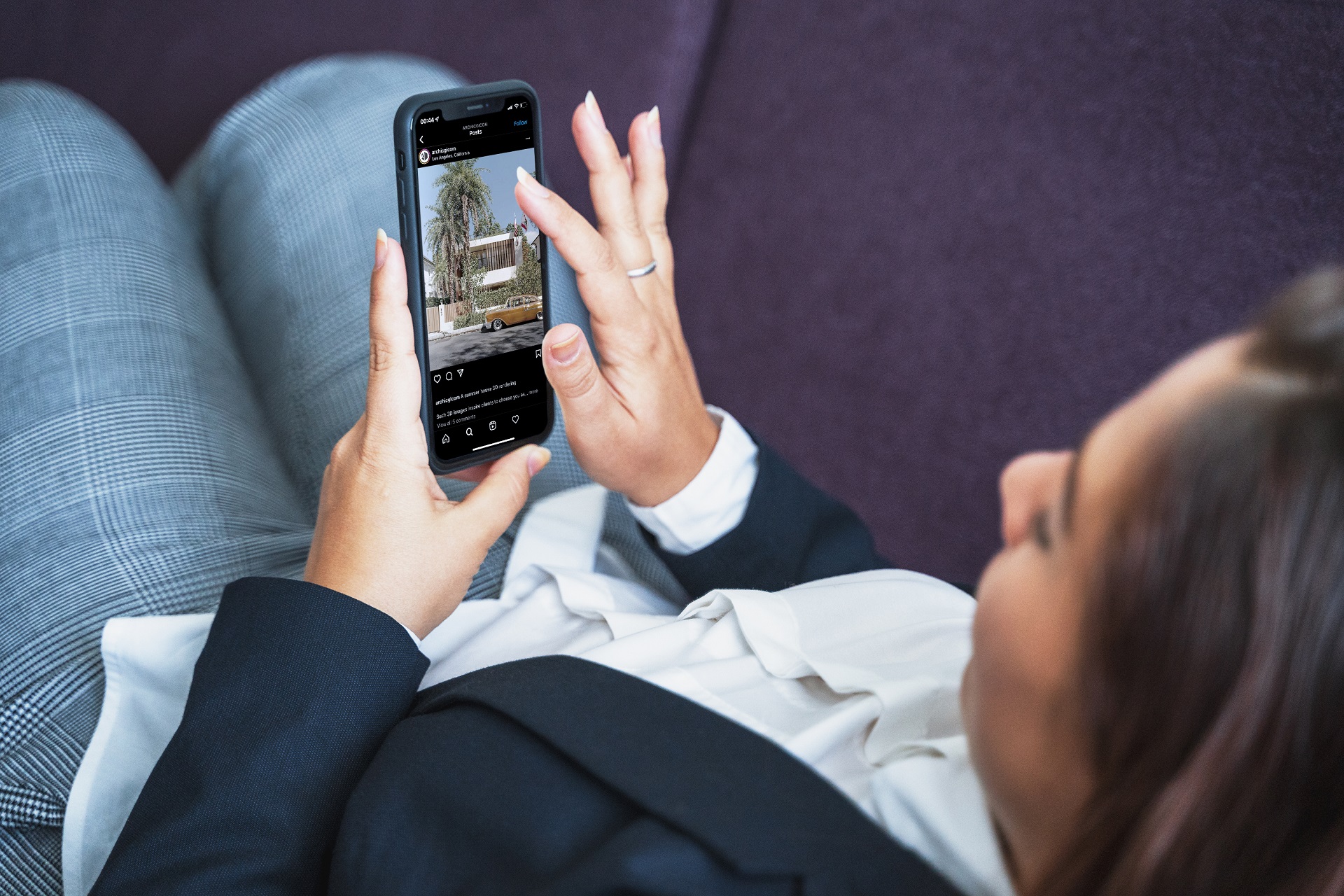 It is extremely important that whatever content you post is high-quality. Nothing turns off a viewer quicker than a grainy photo, a shaky-hands video, or a poorly rendered 3D image. You will need powerful visuals whichever platform you use, as a strong social media presence increases your real estate developer marketing success. 
Using CGI along with photos will increase the number of catchy images you have on hand. Moreover, with 3D, you'll be able to showcase the project before it's finished, present it in different lighting scenarios, offer various interior design options, and so on.
Get your project estimated in just 1 hour - fill out this brief!
#4. Make your content interactive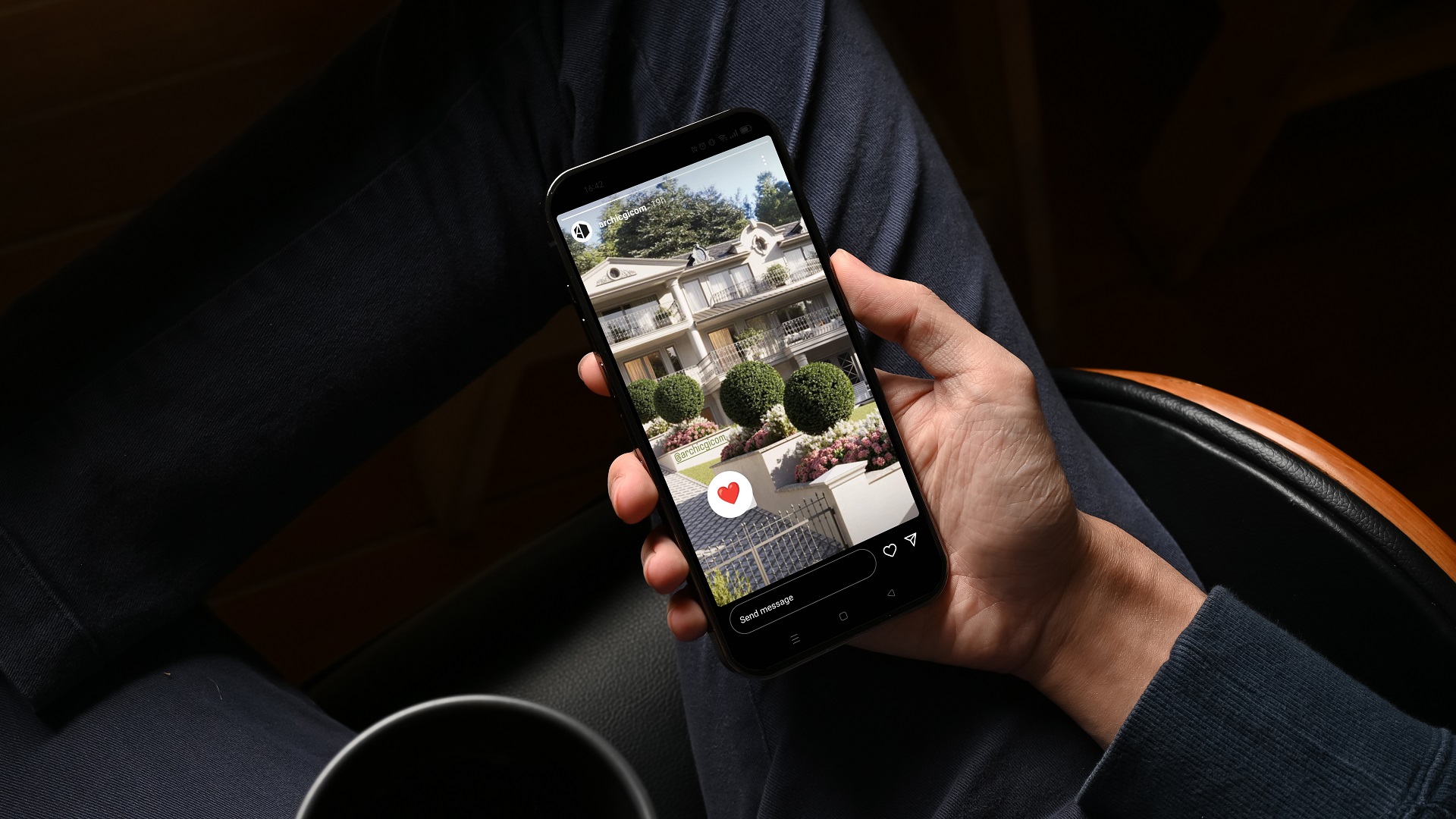 There is a golden tip that works for both stories and posts: make them interactive and fun. Instagram stories provide a lot of tools for that. Namely, you can use questions, quizzes, and polls. Interacting with them doesn't take a lot of time and effort on the user's part. Still, they make them stop scrolling and pay attention to your content. For instance, in your ads, you can offer users to choose between different versions of the design shown in 3D, rate shots with different types of lighting or weather, and so on.
#5. Grab attention with motion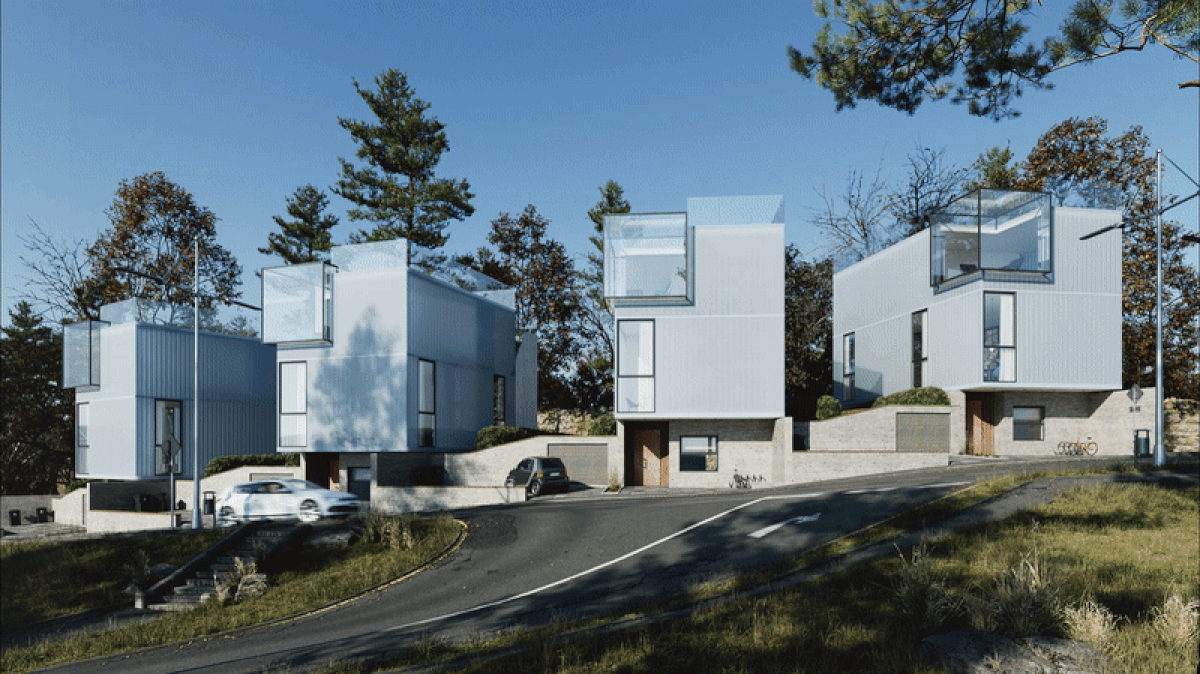 Shooting a lot of videos or commissioning many CG animations might put a strain on your budget. There's an easier and less costly way to ensure your Instagram ads for real estate catch the eye: use any kind of animated add-ons. Even a simple animated text will do. First of all, moving pictures simply grab attention better than static ones. Secondly, with animated pics, there's a higher chance the audience will be intrigued and will watch your ad to the end. Using gifs made out of longer videos is another way to save on the budget and ensure your ads are interesting to watch.
#6. Prove your expertise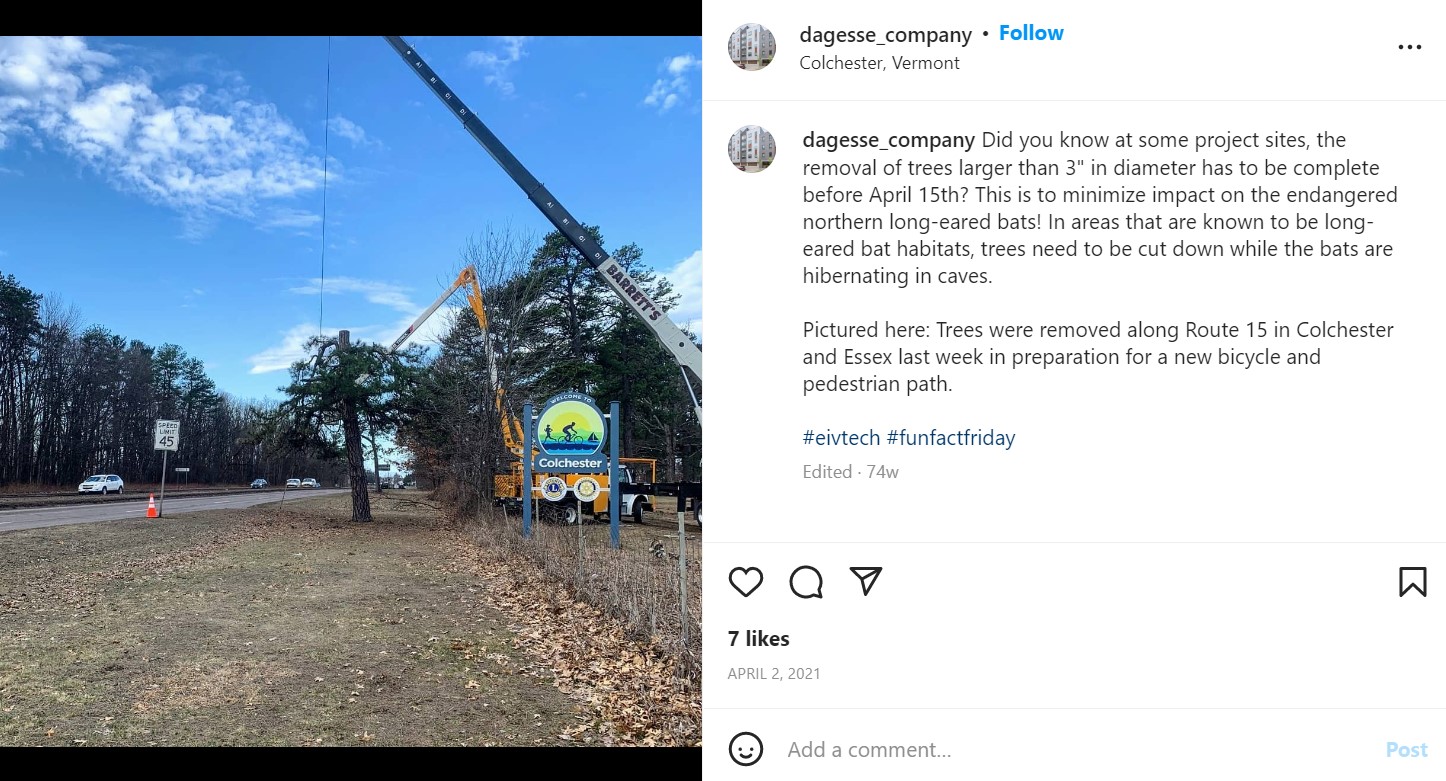 Source: Dagesse
One of the smart ways to ensure that prospective clients are interested in your content and, as a result, in cooperating with you, is by showing your professional expertise. For example, if you represent a real estate agency, you might share tips on how to increase the value of the house on sale or choose a new place. If you're a developer, you can share some inner workings of the construction process like in the example above. It is a sure way to increase the audience's trust and engagement. Just do not forget to accompany such Instagram ads with informative imagery. 
#7. Use storytelling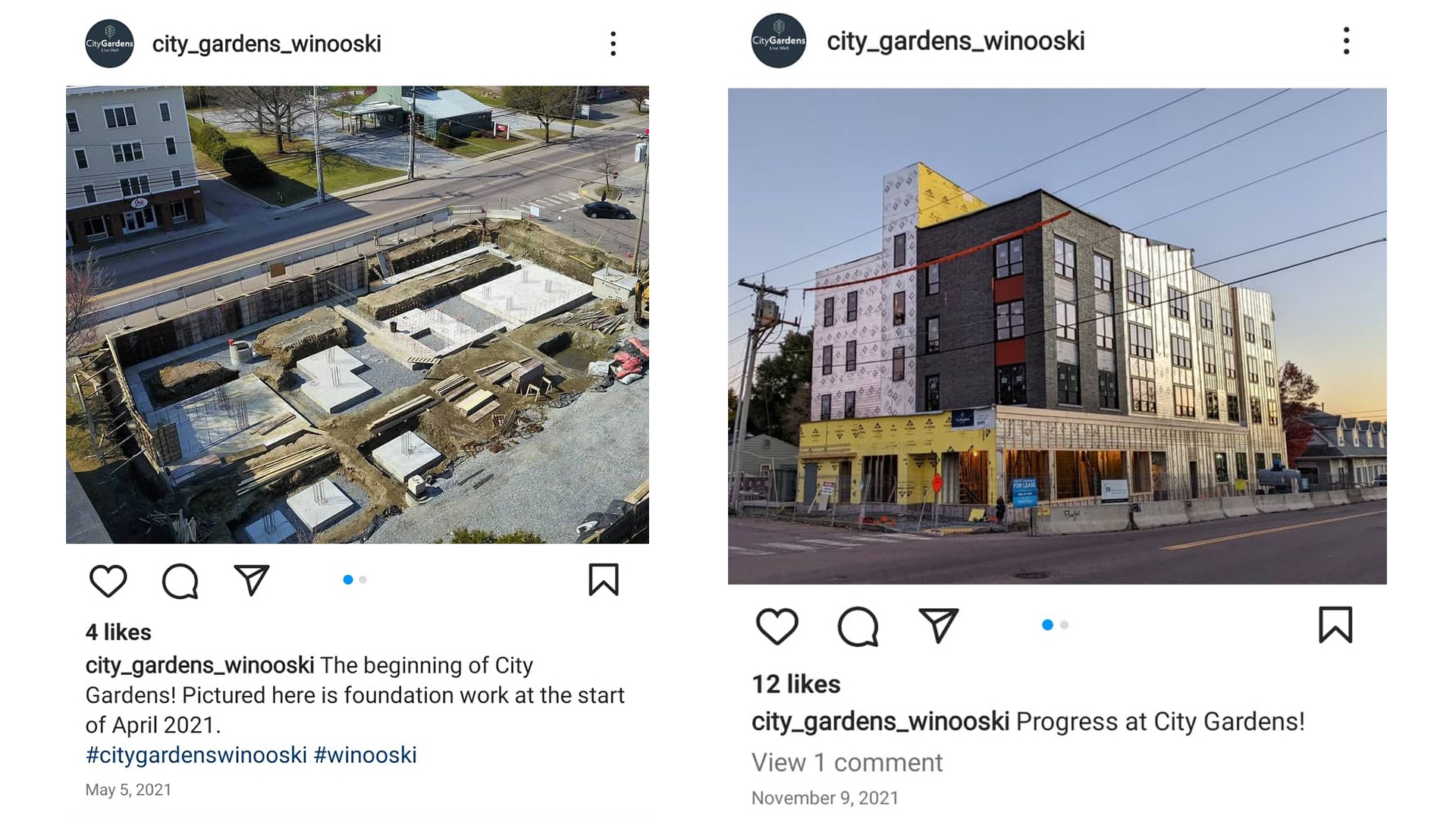 Source: City Gardens
Last but not the least, ensure your Instagram ads for real estate as well as your entire profile tell interesting stories. Show the construction process continuously and share impressive before/after shots. Tell something about the property both with words and images. Make use of CGI to create engaging content when you lack photos. Posting 3D renderings of the upcoming projects and then comparing them to photos of the results is a great way to both keep the audience's interest and prove your credibility.
Catching the prospective client's attention on Instagram requires a well-thought-out approach to your campaign. The app is brimming with visuals, and the competition is fierce. However, if you make sure your Instagram ads for real estate are high-quality, engaging, interactive, and tell a story, there's a high chance you'll build a professional reputation and foster relationships with the community, as well as find perfect buyers or tenants for your properties. 
Want to try out CGI to fill your Instagram feed with top-notch real estate imagery? Contact us at ArchiCGI for professional 3D visualization services! 
---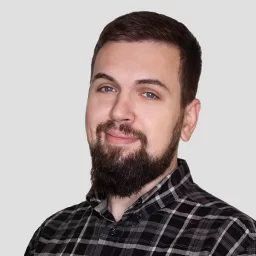 Jimmy Ward
Marketing Specialist, Media Buyer
Jimmy is the senior magician of media and stunning ads. He loves a good joke, his beloved dog Mario and craft beer. But don't be fooled by his smile: Jimmy is ruthless when it comes to lead generation.