The competition is incredibly tough for property development companies. For instance, there are almost 55 000 housing developers in the US alone. With so many companies on the market, is it possible to stay one step ahead of competitors? What real estate developer marketing techniques can help get new customers consistently?
Fortunately, there are a few ways real estate developers can succeed in attracting potential buyers. By combining modern online and offline marketing techniques, using architectural visualization services it is possible to significantly improve client attraction. Here are 5 tips for developers on how to get more customers!
#1. Make a website with high client convertibility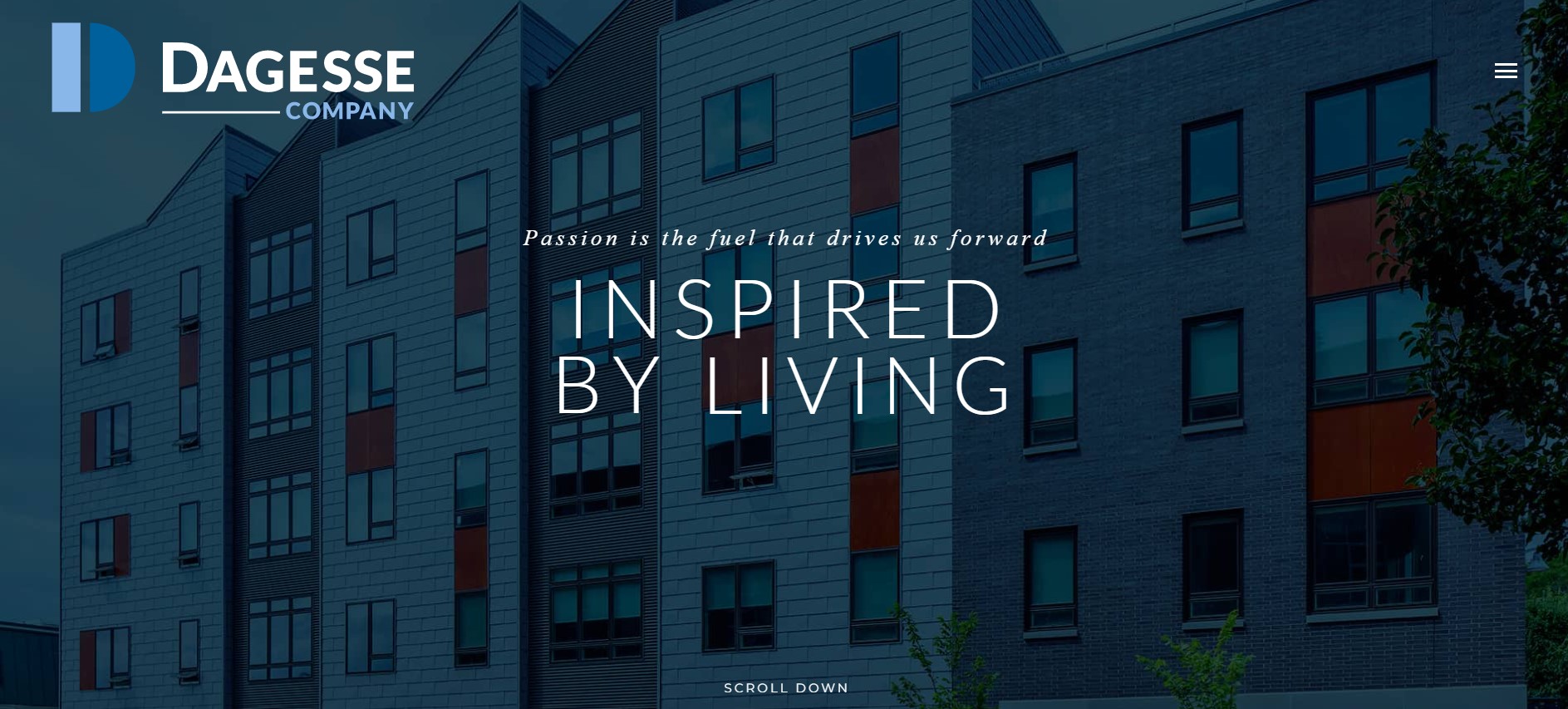 Source: Dagesse Company
A website is the face of a realty development company and the main way to make a business visible online. The primary goal of a good site is to turn its visitors into potential buyers willing to contact the company. This might seem tough, especially in the field of real estate developer marketing. But, provided developers follow some basic guidelines, more than doable.
The first the visitor should see is the home page. It should feature:
a brief summary of the company information

links to services

news, and/or blog

"about us" section

contacts page
The layout should be easy on the eye and guide visitors to the data points they need. A collapsible 24/7 help chatbox should be on the screen at all times. This way, a visitor will be able to comfortably navigate a website, which gives a good first impression.
The thing that really hooks customers is quality content. So, real estate developer marketing materials on the website should be visually appealing. As such, the site should feature a gallery of the realty projects the company has worked with. The blog should have plenty of case studies, as well as fresh articles and posts about real estate news and trends. This will convince visitors of the business's credibility and experience, subtly pushing them to convert into buyers.
#2. Personalize marketing strategy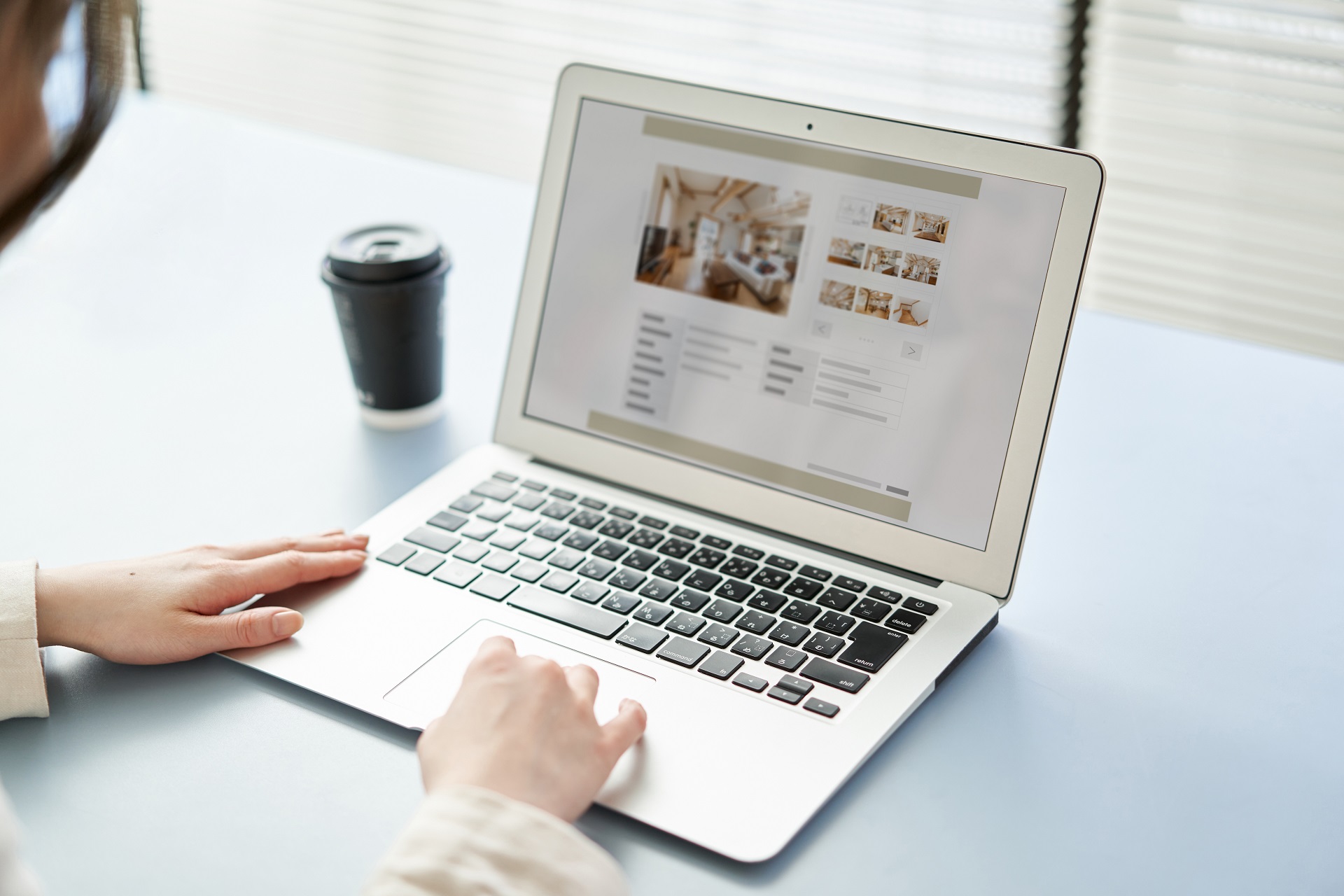 Current-day customers require a personalized approach in any field, and real estate is no exception. To fulfill this demand, one should leverage the power of targeting. While browsing the web and especially social media, users share plenty of information about themselves. Not just names and genders, but their geographical locations, occupations, relationship statuses, and even personal preferences. As such, it becomes much easier to advertise properties online to different demographics in a way that appeals to them specifically.
For instance, a "comfy family nest in a quiet calm apartment complex" can be used as a promotion for young couples. Or a riverside house can be offered to people who love fishing, watersports, etc. This would make future buyers instantly feel like they are getting special treatment from a company that knows what they want. As a result, they will be more likely to visit the website and contact the developer.
#3. Use CGI to showcase properties that are unfinished or unfurnished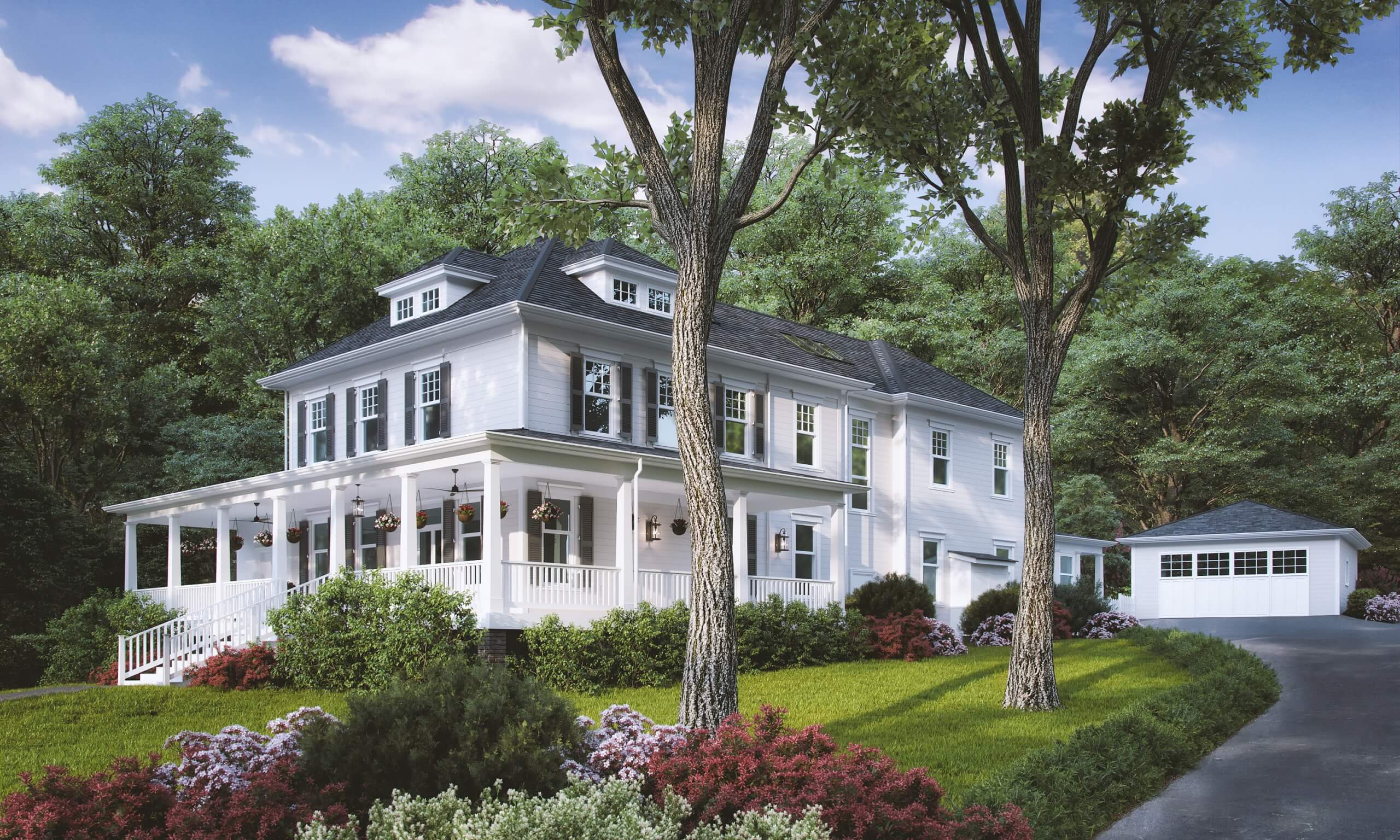 Oftentimes, real estate developer marketing involves promoting properties that are either unfinished or unfurnished. Since photography is not an option here, CGI is the best solution. Working with a 3D visualization studio will serve 2 goals. First, it will showcase the full potential of unfinished spaces. Second, it may present options for furnishings and layouts. For really important projects, ordering virtual tours of houses or a realistic 3D animation is also possible.
Overall, renders are great as visuals for advertising, online and offline. Banners, website galleries, social media posts, leaflets, billboards – well-made photorealistic visualizations of yet-to-be-built properties can become stars in any ads!
Present your architectural project like a work of art with AI-powered CGI
#4. Build a strong social media presence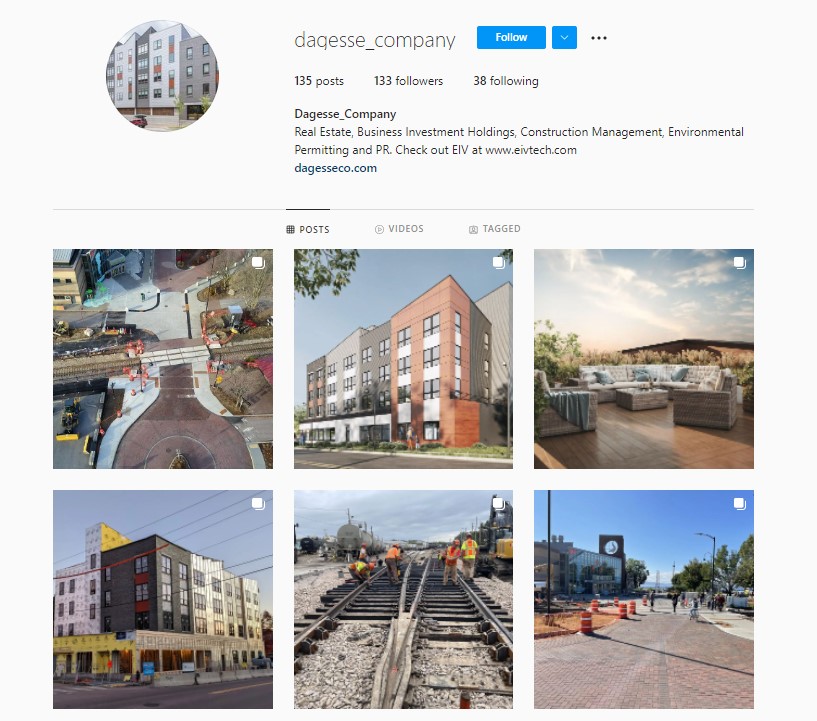 Source: Dagesse Company
Social media is integral to modern real estate developer marketing. It serves many purposes. It expands the outreach of businesses, giving access to a much wider clientele than traditional means. Social media also serves as a current-day equivalent to word-of-mouth. It increases the reach and builds up the reputation of the business.
Of course, real estate development marketing has a very specific target audience. As such it requires a unique approach to building social media presence. Accounts on networks used for distributing visual media such as Twitter, Facebook, Youtube, and Instagram are a must. The main content focus should be on showcasing the most stunning properties or portraying regular ones in the best way possible. Another content idea is showing followers regular progress reports with photos from construction sites. Videos of finished buildings and virtual 3D house tours of the future ones would be perfect for catching potential customers' attention as well. All in all, when done correctly, SMM would greatly improve real estate developer marketing by bringing potential clients and aiding in converting them into buyers.
#5. Make heavy use of SEO and paid online advertising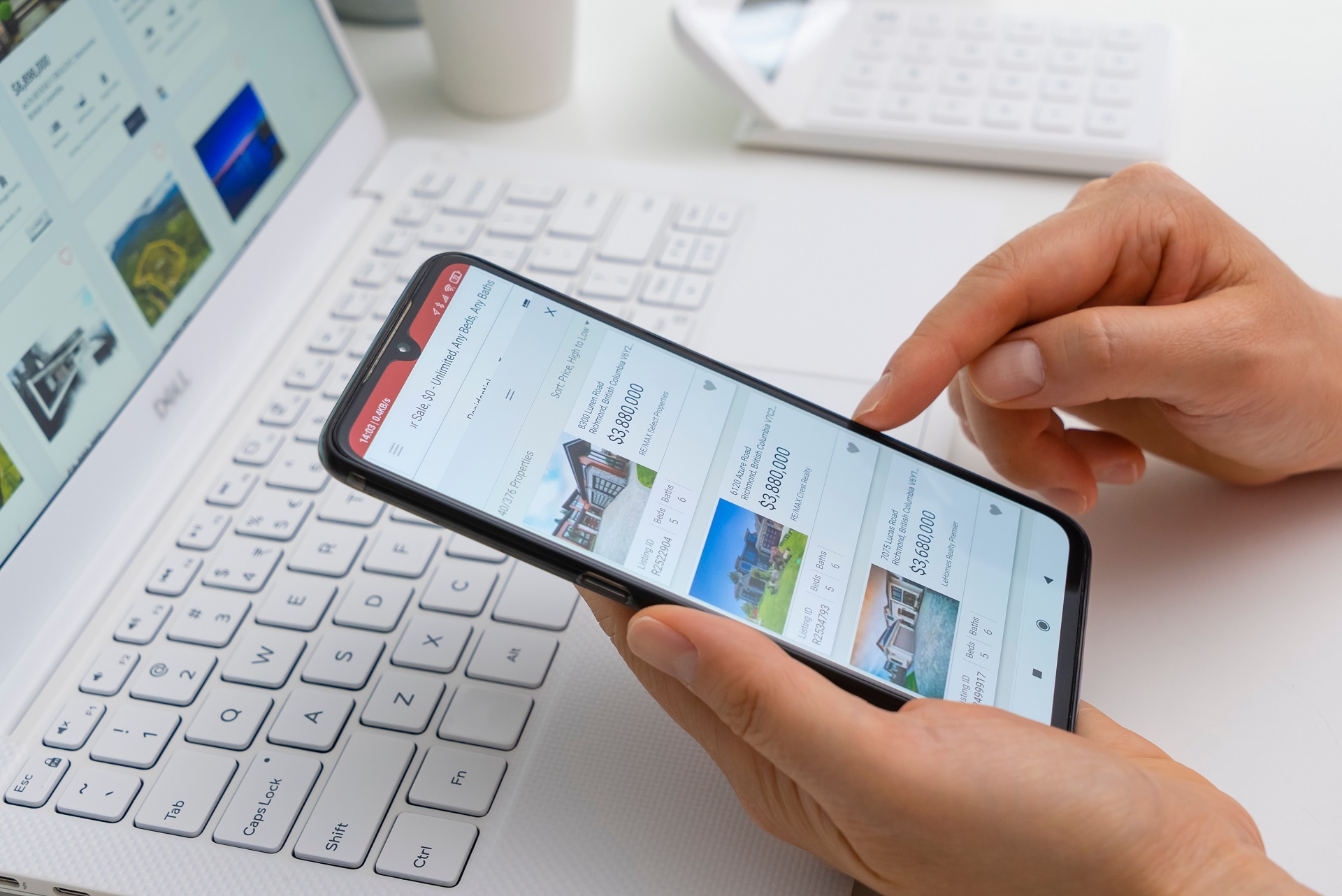 For developers, getting their websites and social media accounts to the top of search engines' front pages is vital. And for that, all company sites must have competent SEO. Relevant keywords should be organically interspersed with blog and gallery posts. Furthermore, if a business needs to increase its odds of appearing on the first page of a Google search, paid advertising should be considered as well. This is commonplace in realty developer marketing. Top spots in search engine results are always occupied by companies with large promotional budgets.
In modern real estate developer marketing, using a smart multichannel approach is key to attracting new clients. Each housing development business must have a professionally made website. It should provide easy navigation, a property gallery, and a blog for updates and news. Properties that are unfinished or unfurnished should be visualized and promoted with help of CGI. In addition to the website, companies should also have social media accounts with gorgeous visuals and stories. Instead of generalizing the approach to contacting customers, it's best to use a personalized approach. employing opportunities targeting brings. Lastly, developers should not shy away from paid online advertising. Heavy use of SEO is vital – search engines are still the main way people find real estate online.
Need stunning CG visuals to attract clients? Order professional 3D rendering services today and fill your galleries, blogs, and social media timelines with great content!
---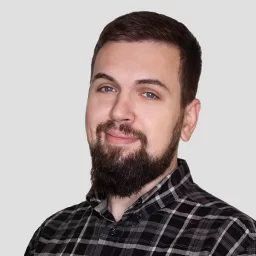 Jimmy Ward
Marketing Specialist, Media Buyer
Jimmy is the senior magician of media and stunning ads. He loves a good joke, his beloved dog Mario and craft beer. But don't be fooled by his smile: Jimmy is ruthless when it comes to lead generation.