Digitally made virtual tours of houses are a cutting-edge solution that helps real estate developers and agents to promote and sell properties. One of the main benefits of this tool is the ability to advertise and pre-sell places that are still under construction by showing their expected look. Furthermore, one can find customers in any city or country by offering this interactive 3D experience online. And, of course, it's perfect for presenting impeccable interior staging options that inspire even the most demanding prospects.
To get the most out of this type of 3D architectural visualization, developers and realtors need to know what stages of virtual tour production there are, and what happens on each of them. This way, they'll always be able to carefully plan the budget and time for it, as well as the scope of work. As a result, there won't be any difficulties along the way and the end result will be just perfect. So, ready to dive into the process of creating 3D virtual tours? Let's go!
Stage 1: Submitting the Brief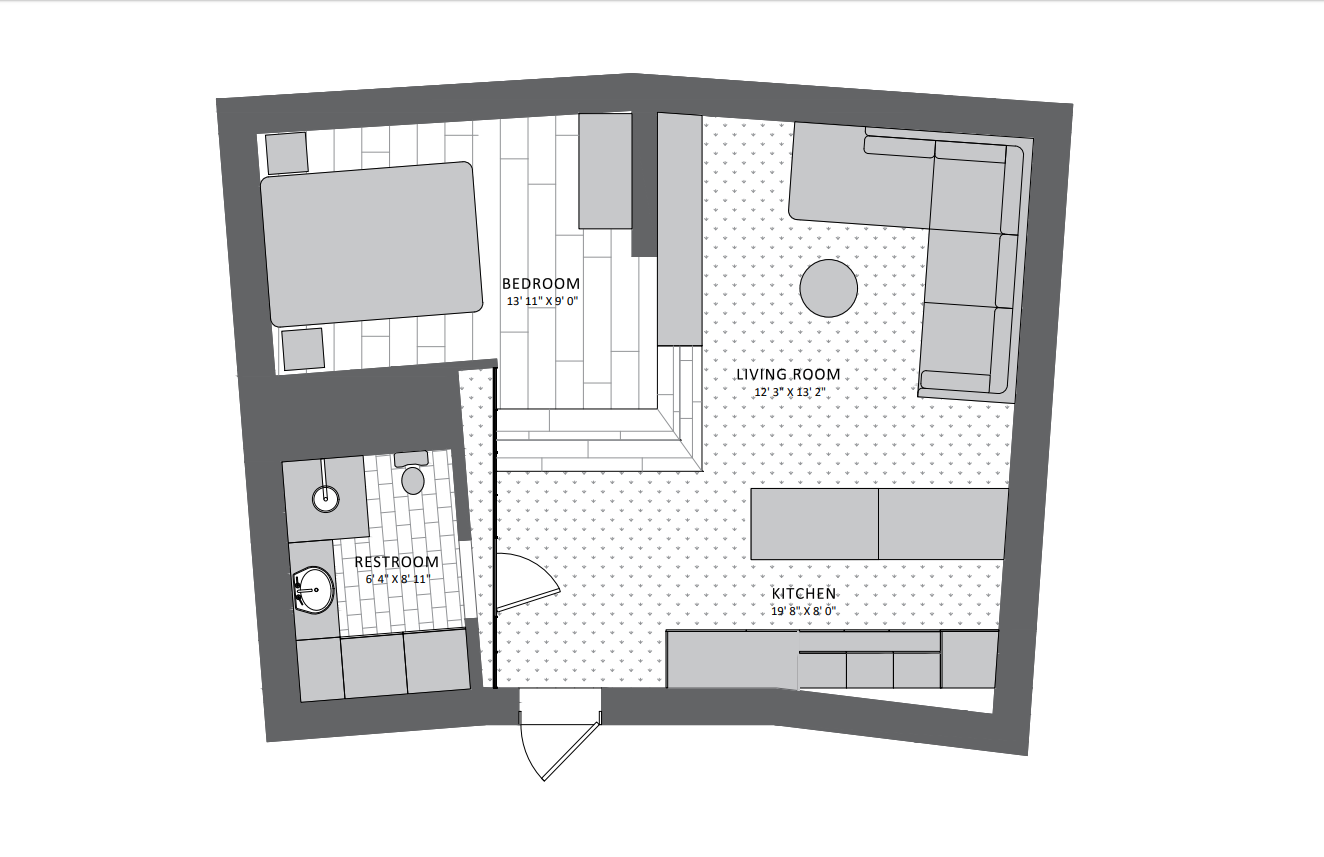 At this first phase of making virtual tours of houses, the developer or realtor submits a project brief with all the necessary references to a CGI studio. To visualize an interior, the 3D artists need floorplans and elevations, furniture layouts, lighting schemes, style and mood references, plus background photos for window views. Also, one needs to specify the intended use of 3D tours. For instance, whether they're meant to go on a website or an app, and whether they have to be VR-compatible.
Apart from that, there are several smaller, yet not any less meaningful details to consider when filling in a brief. First, the developer or realty specialist needs to mark hotspots on the floorplans. By clicking on those points in a ready 3D tour, viewers will look and move around the virtual houses. Then, one must specify if any additional buttons are needed.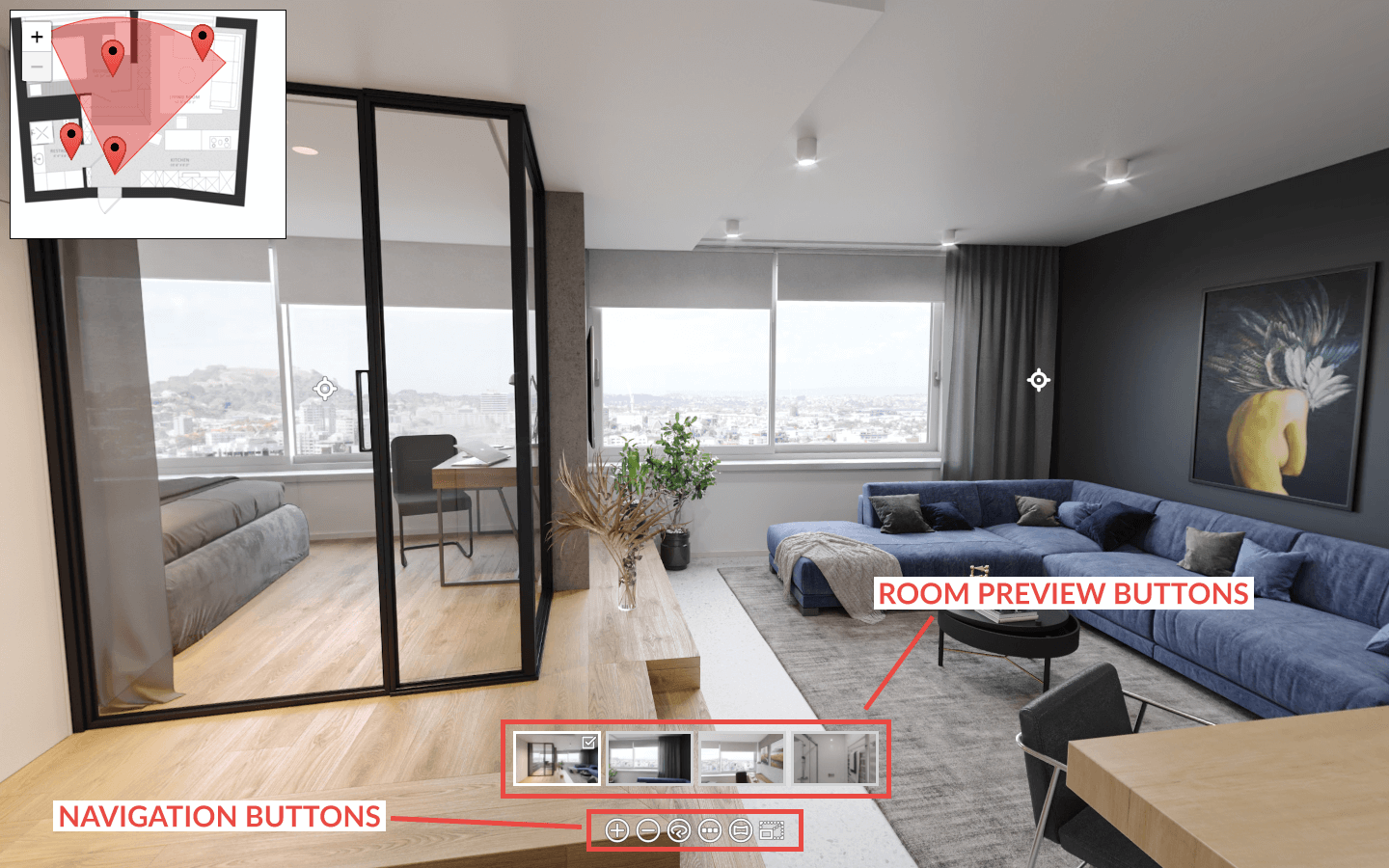 For example, there can be an auto-rotate button, zoom buttons, mini previews of rooms, and view format buttons. The latter allow for changing between fisheye, stereographic, and rectilinear modes. In the image above, there's an example of button panels in a finished tour.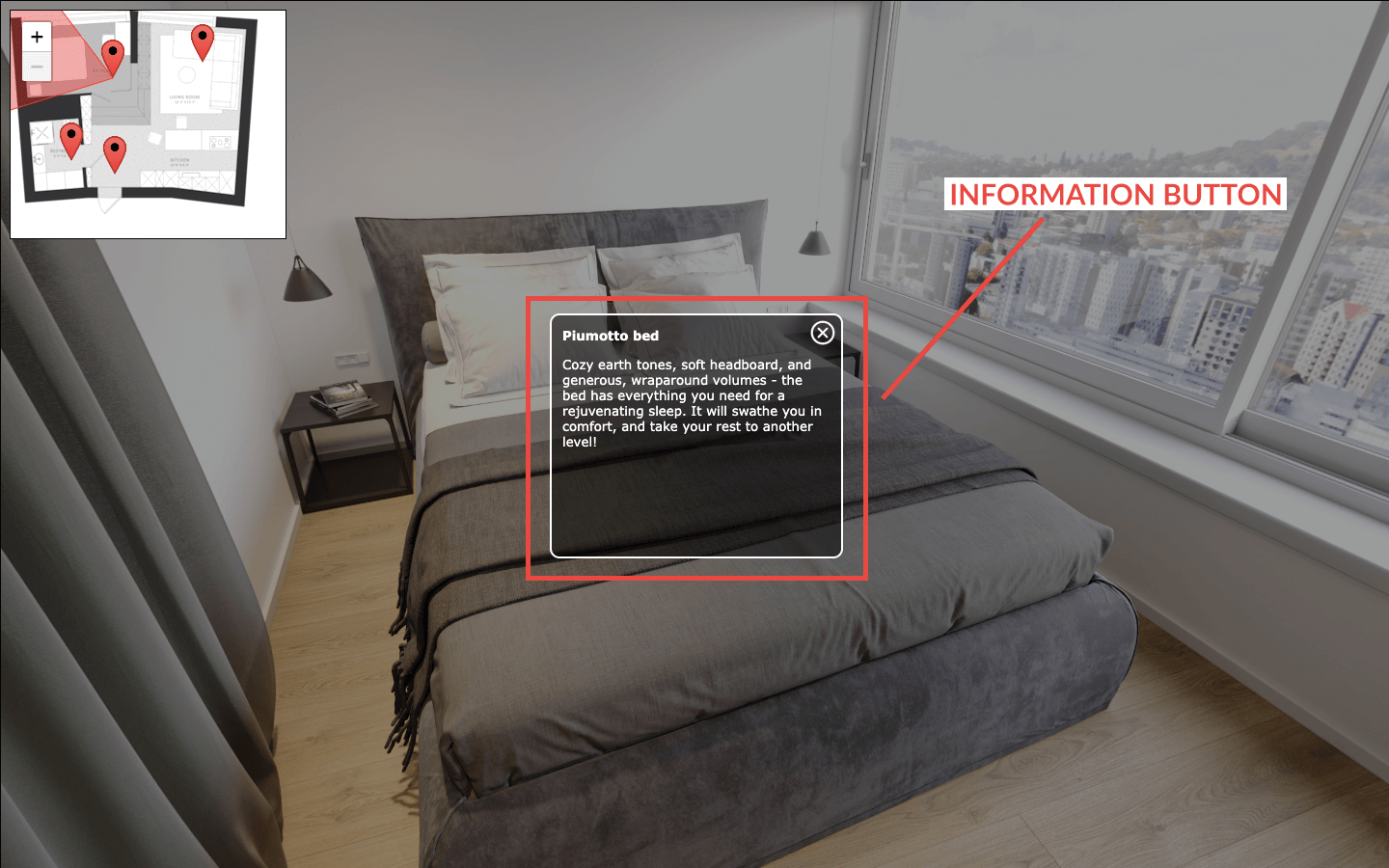 And finally, one can add information buttons with names and descriptions of furniture pieces featured in the interior. They can help viewers learn about the brands and specifics of particular items.
Stage 2: Reviewing Drafts with Basics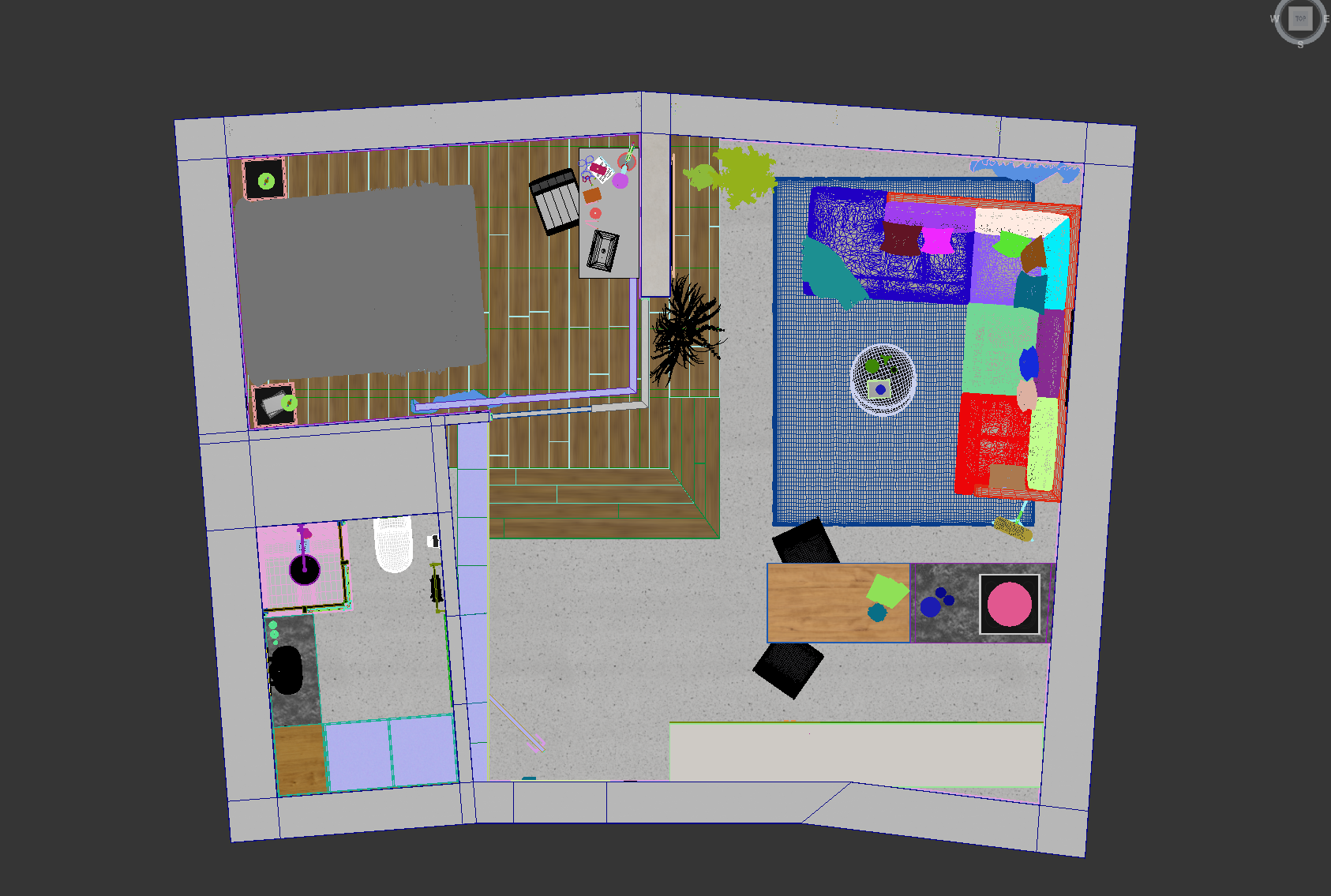 When the assignment is set and all the necessary references have been provided, CGI specialists start working on interior visualization. It's the basis of all virtual tours of houses. At this point, it's all about assembling a 3D scene correctly. The team of 3D artists assigned to the project creates custom 3D models where necessary and chooses some pre-made ones where possible. The specialists arrange those models in a scene without applying any materials and textures yet. Then, they either render several still views of the scene or make screenshots of the work in progress directly in the software and send the images for the client to approve. The client either requests corrections or approves the layout, composition, and 3D models as they are.
Present your architectural project like a piece of art with AI-powered CGI
Stage 3: Reviewing Drafts with Light and Materials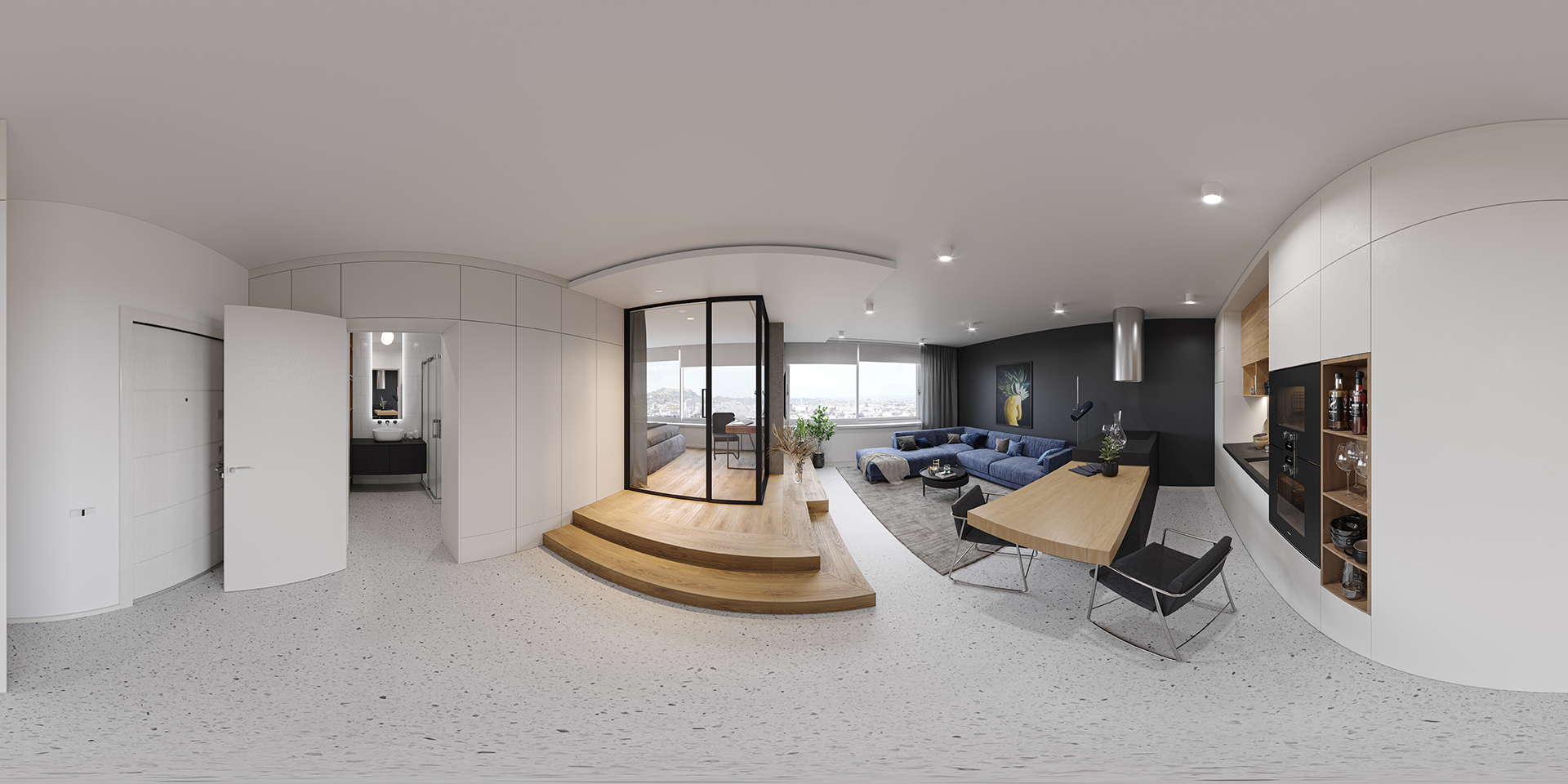 Next, 3D artists apply textures and materials on all the objects and surfaces in the scene. The lighting of the houses, natural and artificial, is also set and adjusted at this point. Here, CGI specialists work thoroughly to make all the rooms evenly and organically lit, so that all the textures are well-visible. This way, the artists achieve that photorealistic look that we're used to in CG virtual tours of houses. Then, they once again render still images of the place showing it from different angles. And after getting the client's feedback on those, they move on to the next step.
Stage 4: Reviewing Post-Production Results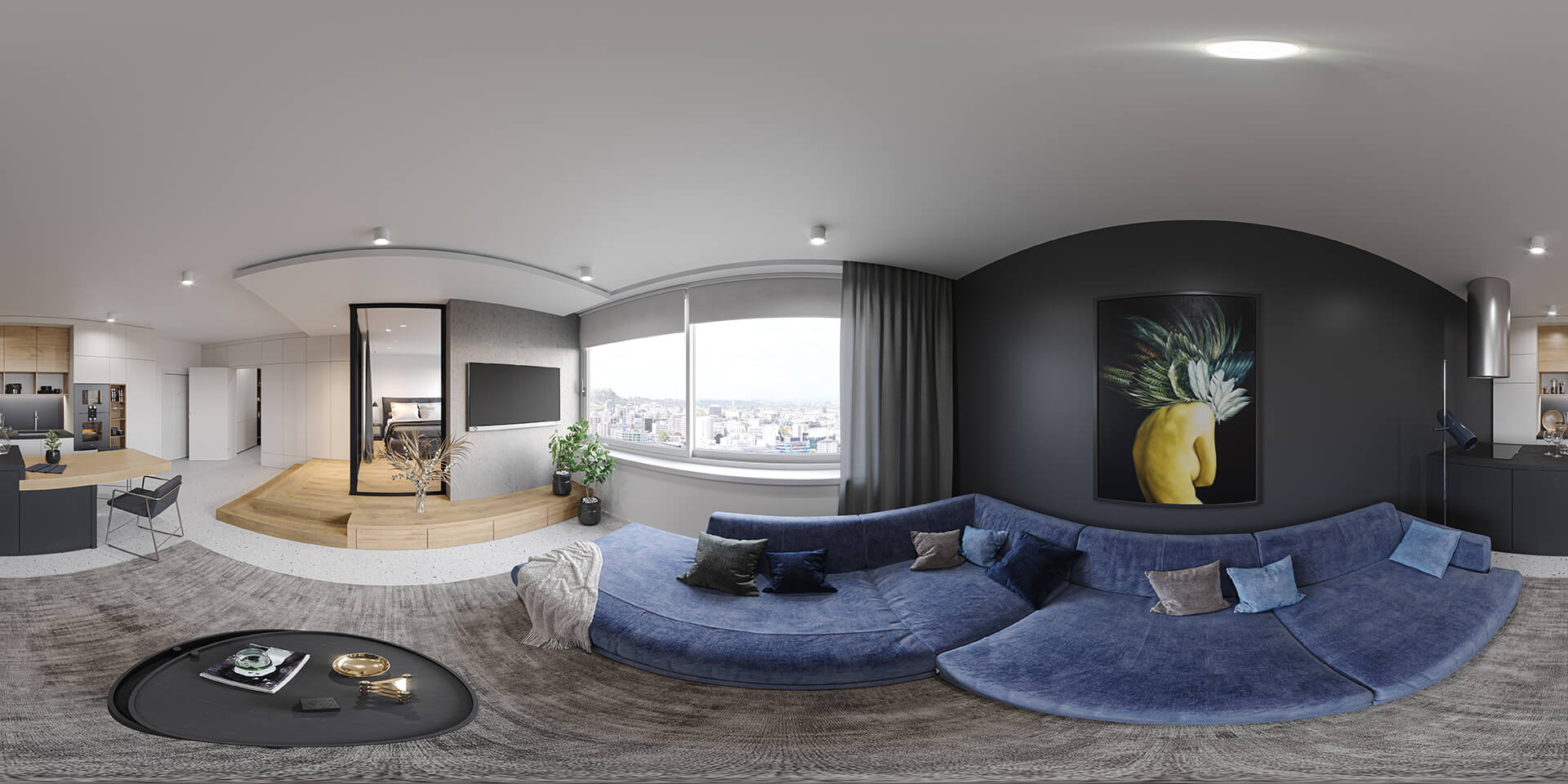 During post-production, CGI professionals add minor final touches to the virtual interiors of houses. They do some color correction and adjust brightness and contrast in 3D renders. Normally, there are no significant changes introduced at this point. The most important thing here is to tweak the images to absolute perfection so that the client is completely satisfied with the final look. Because after that, all the pictures will be converted to a different format, required for virtual tours of houses. And it's quite difficult to edit the result after that.
Stage 5: Having the 3D Tour Assembled
Finally, CGI specialists assemble 3D virtual tours of houses and make them interactive. For that, they use specialized software, such as Pano2VR. This process includes adding hotspots, navigation and information buttons, and previews of rooms. After that, CGI professionals upload virtual 3D tours on the client's website using the iframe HTML element or specialized plugins, like PanoPress. And then it's done!
Those were the 5 stages of creating virtual tours of houses. As one can see, there's nothing complicated about this process, considering how powerful and versatile its results are. Realty developers and agents can add 3D tours to their websites and different real estate apps. In the case of website use, one can also add VR support, so that viewers can switch to VR headsets by simply clicking a button. Furthermore, one can upload panoramic 3D images to a Facebook page. The platform doesn't support tours, but viewers can see different parts of 360 panoramas by moving their phones. Overall, this way of using CGI is a real step forward for many businesses in the real estate industry. With 3D virtual tours, selling unfinished houses becomes easier than ever.
Want to learn how much your project costs? See how we evaluate 3D rendering projects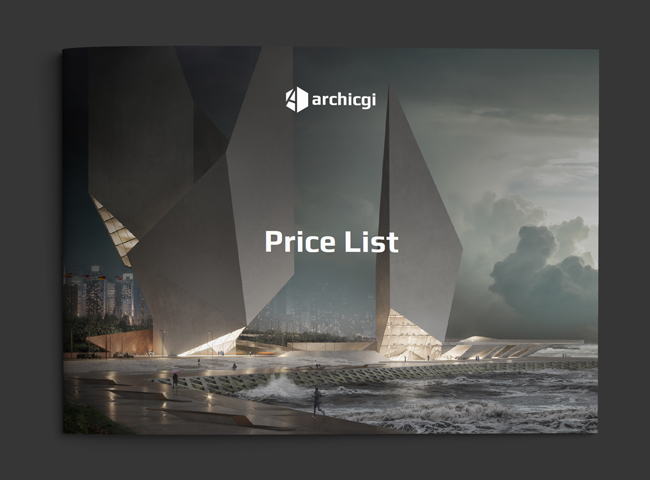 Looking for top-level interior rendering? Contact us and get unbelievably photorealistic interactive 3D panoramas, crisp and lightweight!
---
Ana Wayne
Content Writer, Copywriter
Ana is a content writer for ArchiCGI. She has a passion for design and architecture - and for talking about it. Outside of work, she is a fan of sci-fi movies and a street food connoisseur.