Do you feel like you go out of your way pre-selling real estate, but the results could be way better? Well, you're not alone. Many developers and realtors who use the most advanced sales tactics still find themselves disappointed with the pace of sealing deals. So, what can you do when even a steady flow of prospects doesn't bring sales fast enough? In this case, using real estate rendering services to sway their decision is the best solution.
With the help of 3D architectural visualization, a development or real estate business can get photorealistic visuals to promote properties that are yet to be built. Plus, CGI is not just about still 2D images. It can take the form of digital videos, virtual reality experiences, and interactive 3D panoramas. And if used smartly, those types of content can take the promotional strategy to a whole new level. Want to know more? Keep reading to learn about the 7 ways 3D rendering services help to market real estate objects under construction.
#1. Real Estate Rendering Allows for Making Stunning Outdoor Ads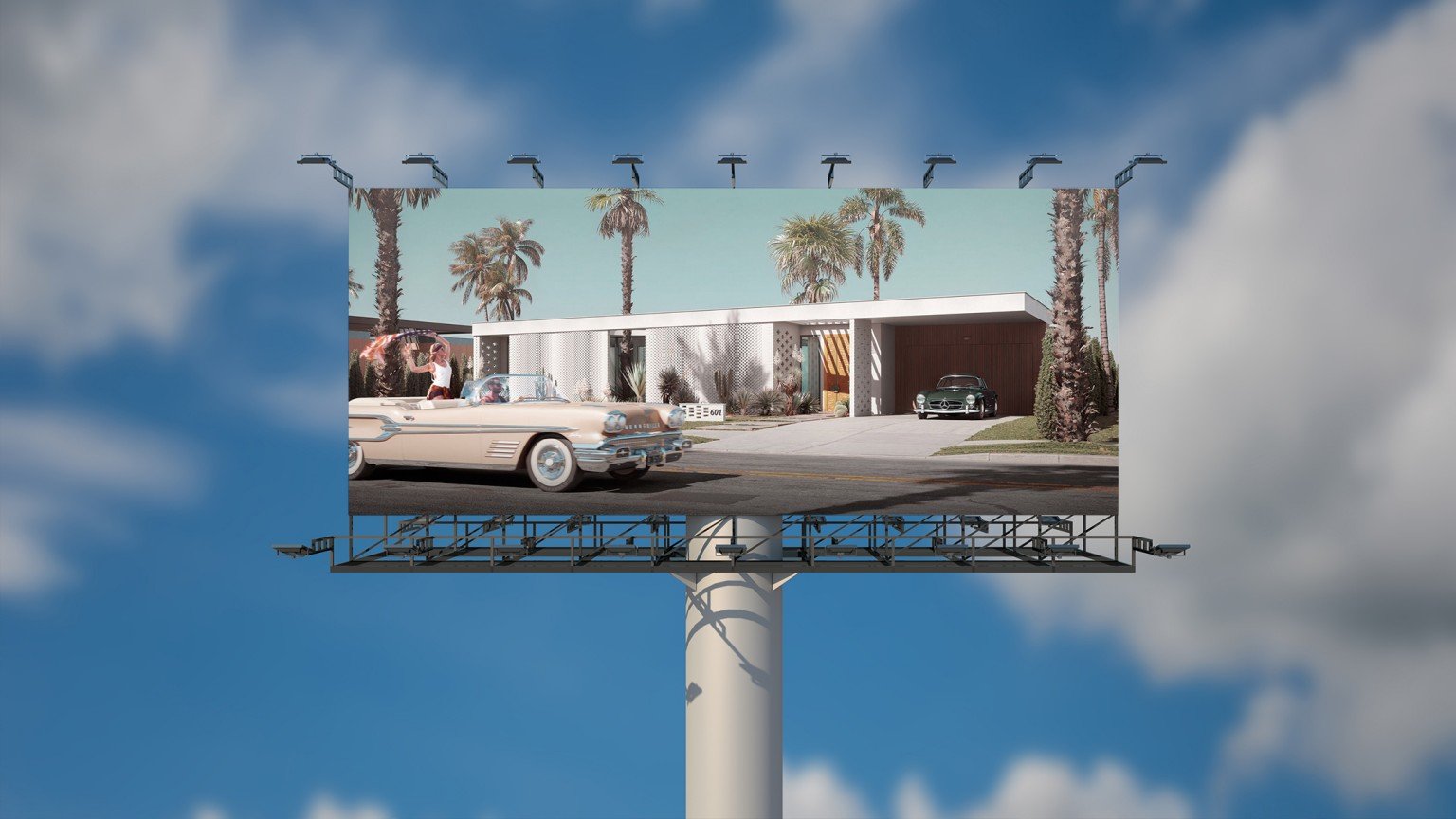 Outdoor advertising is a traditional and one of the most reliable ways to get people's attention. It includes putting up promotional visuals on billboards, massive outdoor posters, public transport interiors and exteriors, and so on. But how does one convey all the benefits of unfinished buildings in a way that makes people want to invest?
This is where real estate rendering services save the day. They allow development companies to get incredibly photorealistic images of expected results of their ongoing projects. Moreover, 3D visualization makes it possible to create a particular mood for the images, as well as to make the developer's brand visually recognizable in them. All thanks to the wide array of tools within professional 3D software that allow tweaking every aspect of the visuals, including lighting, color grading, brightness, contrast, glow, etc. Those manipulations help to create a unique, recognizable style for marketing visuals.
On top of that, real estate renderings can be done in any resolution without the loss of quality. This means that the ads will look extra crisp even on the largest billboards and digital screens.
#2. Architectural CGI Makes Great Content for Printed Marketing Collateral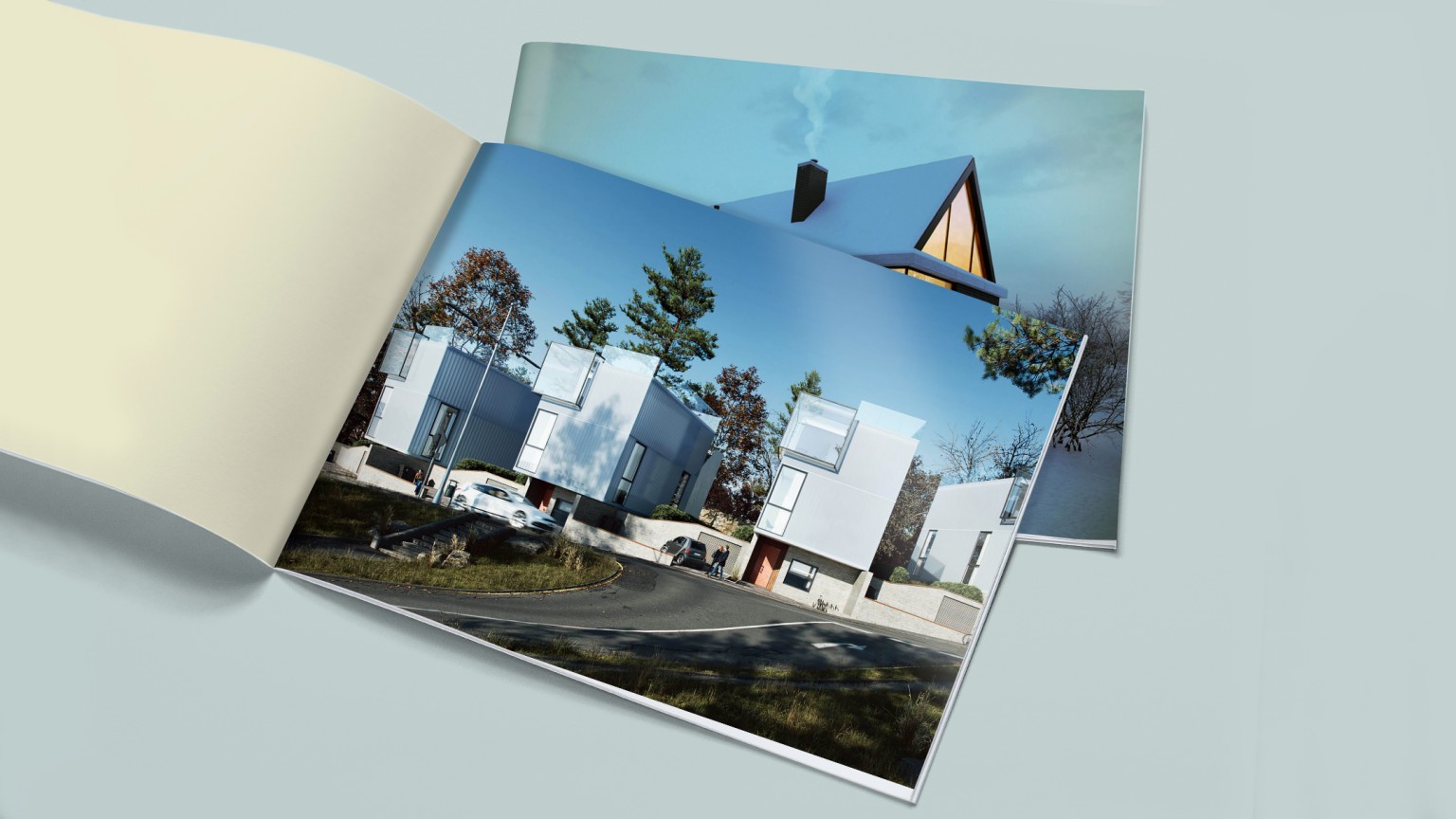 Despite the popularity of the digital means of promotion, printed collateral is still relevant and is not going anywhere any time soon. It includes flyers, pamphlets, brochures, basic indoor banners, X-banners, roll-up banners, brand walls, etc. Those things are usually distributed in places like malls, business centers, and, most importantly, at developer sales offices.
Using real estate rendering services, a company can fill all those kinds of collateral with beautiful and informative visuals. For instance, there can be a bird's-eye view of a future residential complex showcasing the entire area. Then, one can have close-up views of a building to demonstrate the high-quality materials used in construction. And, of course, it's always possible to show the interiors, empty or with sample furnishings. With all that, prospects will get all the information they need to decide in favor of making a purchase.
#3. Real Estate Visualization Provides Assets for VR Experience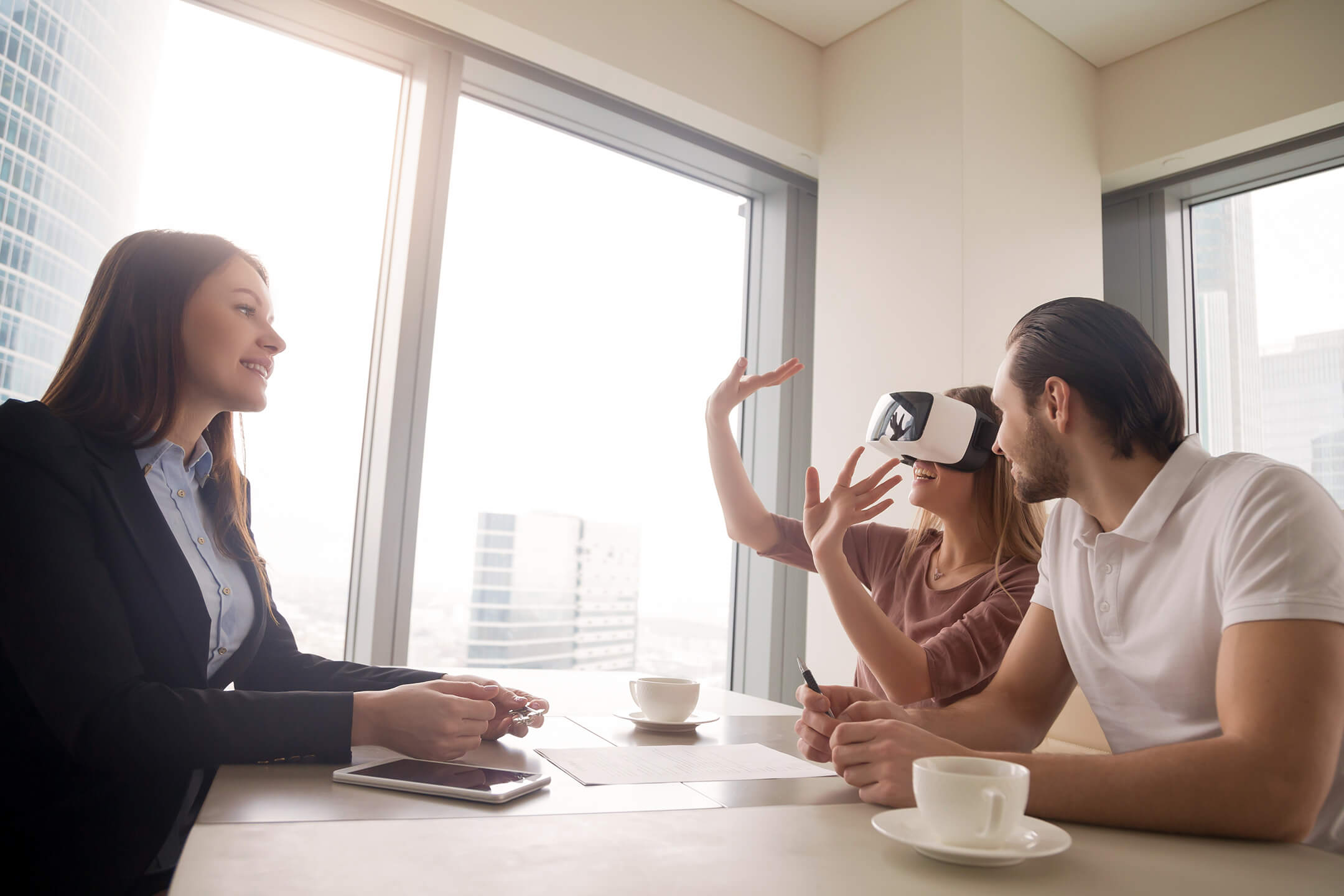 Many studios offering real estate rendering services list the creation of 3D models for VR among them. Essentially, VR tours allow potential buyers to view properties as if in person using a special headset and a pair of controllers. This way, they can better understand the size and layout of every room, and there's no time pressure. On top of that, the developer can order several virtual staging options to switch between in real time.
Take your design presentation to a new level with interior rendering
Now, the greatest thing about implementing VR is that the cost of investment in it is quite low for the developer. Especially in cases of large-scale projects, such as condos, where many apartments have the same layouts. And the best places for hosting those VR tours are, of course, sales offices. Because prospects come there to get information that will help them make a purchasing decision. So, investing in the best possible customer experience at this pivotal stage is absolutely worth it.
#4. Realty CGI Aids In Social Media Marketing Activities
It's hard to imagine a successful promo campaign without any SMM activities. The numerous targeting options offered by platforms like Facebook, Instagram, and Twitter make advertising highly efficient. With a well-thought-out SMM strategy, a development company can always be certain that their promotional posts reach the target audience. However, the content itself must be of the highest quality in order to compete for the users' attention.
Here, using real estate rendering services doesn't only ensure that the images are appealing. CGI specialists can also animate 3D visuals, creating the most popular type of branded content on social media. That's right, any marketer today knows that the use of videos is an integral part of any successful real estate social media strategy. Videos are more engaging and retain the users' attention for a longer time. On Instagram, for example, videos get 21.2% more interactions compared to images. This means that using animated CGI provides opportunities one simply can't miss out on.
#5. Architectural Rendering Services Help to Improve Email Marketing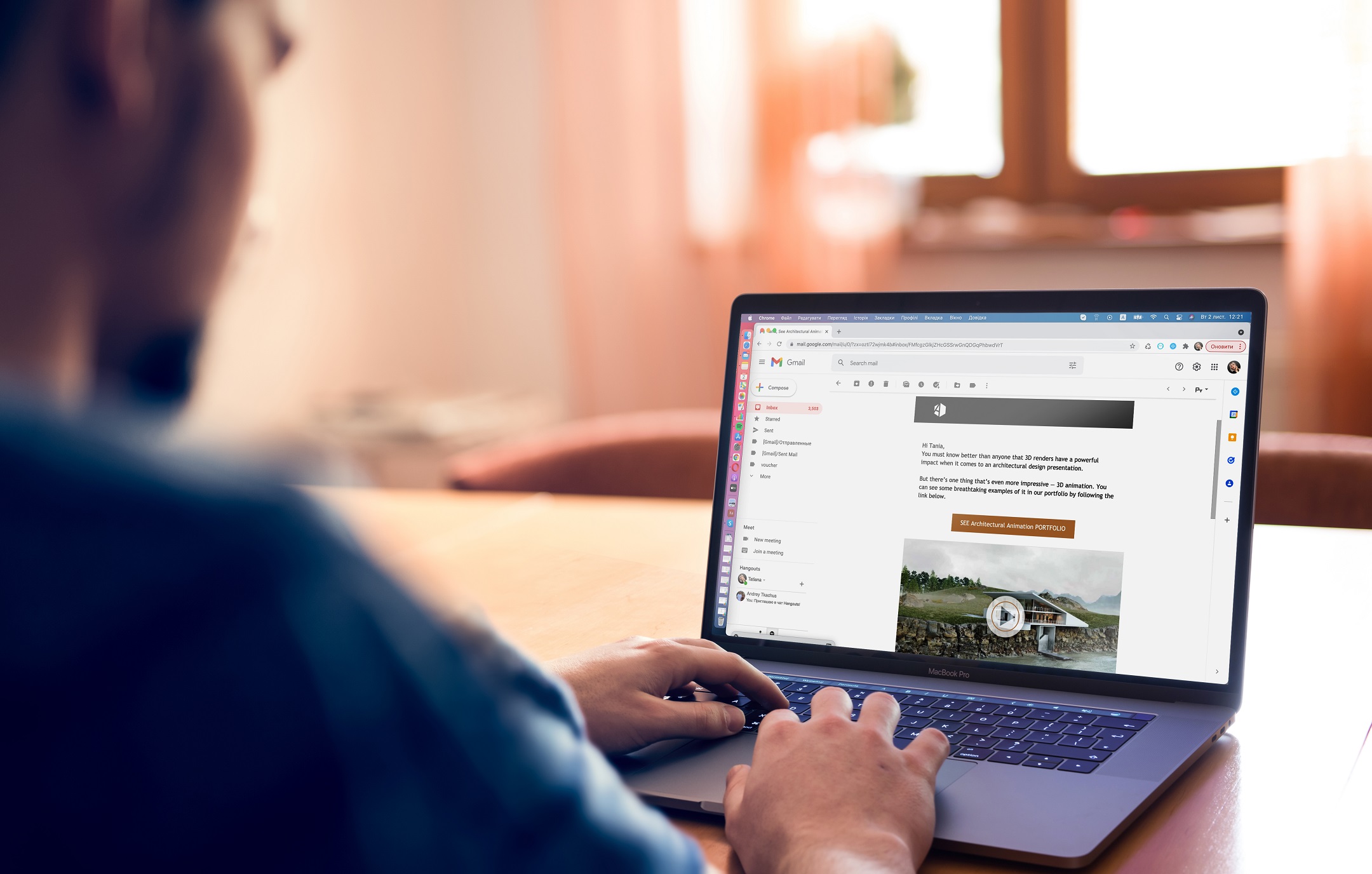 Email marketing campaigns are the best follow-up tools for developers waiting for their prospects' decisions. Naturally, most people need some time to think over such a big purchase as real estate. At the same time, having sales agents call a potential buyer every day will, most likely, have a negative effect. But sending an email once a week could be just the right thing to do.
With the use of real estate rendering services, a development company will get highly photorealistic, diverse images to include in promotional emails. Here, segmenting the audience and personalizing the letters is the ultimate key to success. For instance, a young family with a kid interested in 2-bedroom apartments should only receive relevant offers, possibly complete with some extra information about facilities for children in the area. And with 3D visualization, the developer can easily design personalized visual messages for these prospects and any other type of target audiences.
#6. Real Estate 3D Imagery Can Take the Form of Interactive Web Content
Today, most people check property-dedicated websites before scheduling their visits to a shortlist of sales offices. Therefore, there is an opportunity to convert this traffic into leads by offering people some engaging online experience. For this purpose, providers of real estate rendering services can produce interactive 3D panoramas.
Basically, those are virtual tours showing property interiors that one can view in any web browser. They allow prospects to move through the space using their keyboard, mouse, or touchpad — like in a video game. This gives them a better understanding of the property in general, as well as of some particular details, such as the view from the windows.
#7. CGI Makes Attention-Grabbing Banners for Contextual Advertising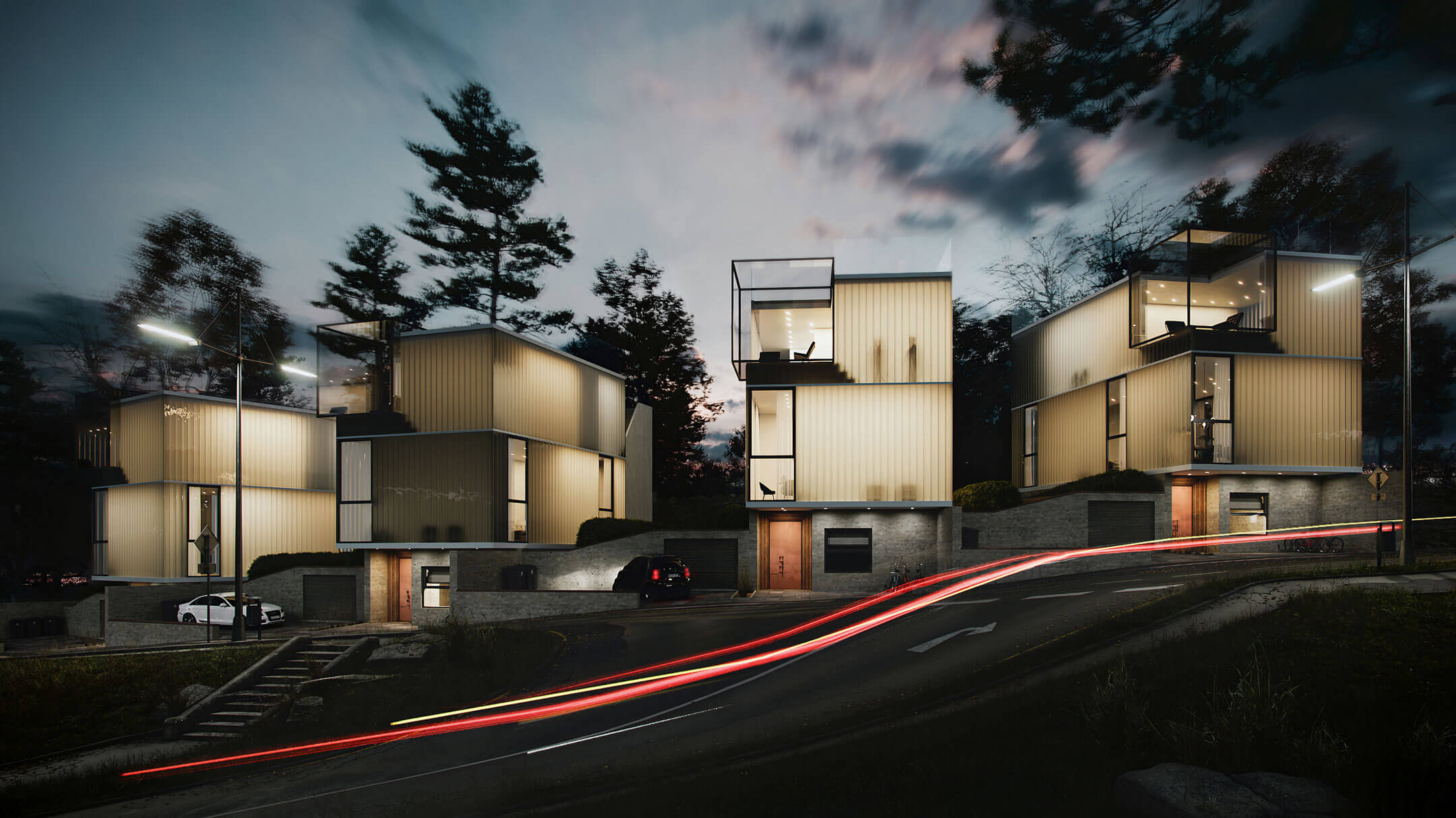 Last but not least, we have the must-have of any efficient marketing campaign — contextual advertising. Like emails, web banners are the most subtle reminders of the great property offers one has shown interest in. They start quietly following potential buyers after just one visit to a developer's website.
Needless to say, the banners have to be absolutely stunning in order to get a prospect's attention and, most importantly, to get them to click. Therefore, partnering up with a CGI studio that provides real estate rendering services is the most obvious solution here. It ensures that potential buyers only see visually appealing content for a particular development company. And, moreover, that they recognize the latter's brand even without paying much attention to the banners thanks to a unique visual style. This way, they'll get used to seeing a certain offer, which guarantees that they will remember about it when they are ready to make a purchasing decision.
Want to learn how much your project costs? See how we evaluate 3D rendering projects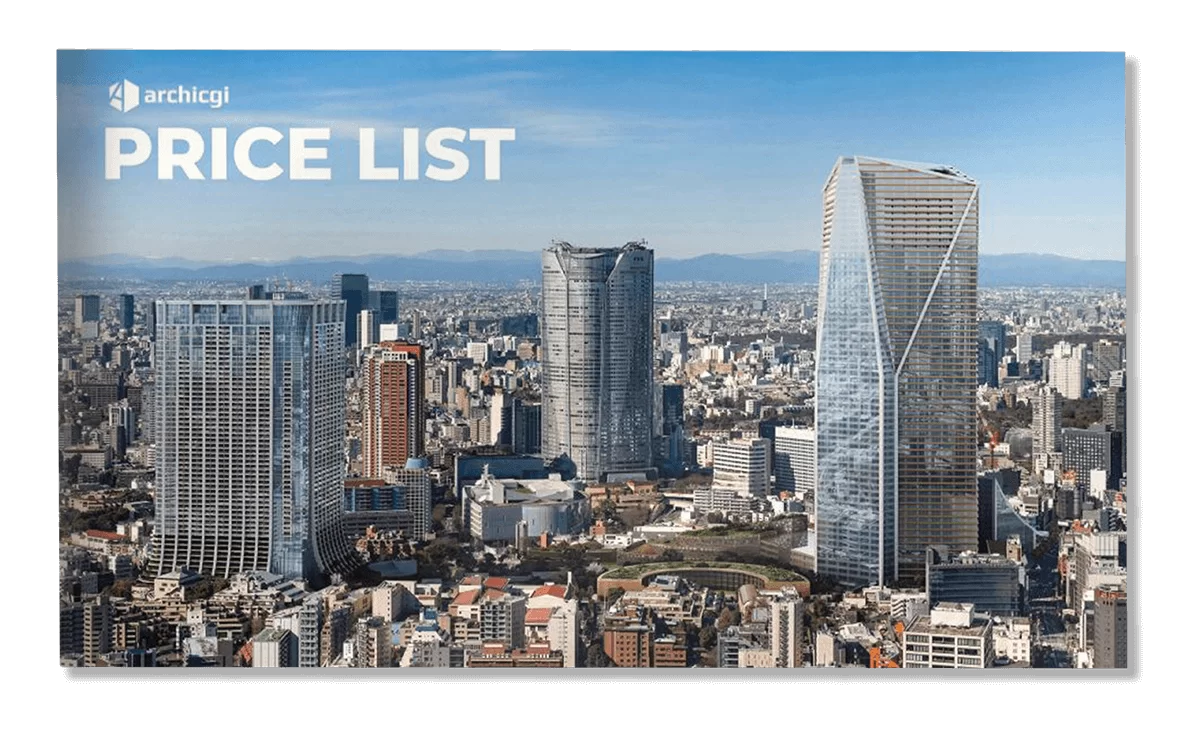 Those were the 7 ways real estate rendering services help in the promotion of properties under construction. As we can see, in today's realty market, CGI plays a very important role. Because it's the only way to present unfinished architecture objects as complete ones in photorealistic visuals. But even those developers and realtors that are already using 3D visualization might not be getting the most out of it. For instance, they may not be aware of all the benefits of embracing such promotional tools as videos, VR tours, and 3D panoramas. This is why it's important to constantly follow marketing trends and improve customer experience. The results will definitely show in faster sales.
Are you interested in professional 3D rendering services? Contact us and get incredibly photorealistic visuals to skyrocket your real estate sales!
---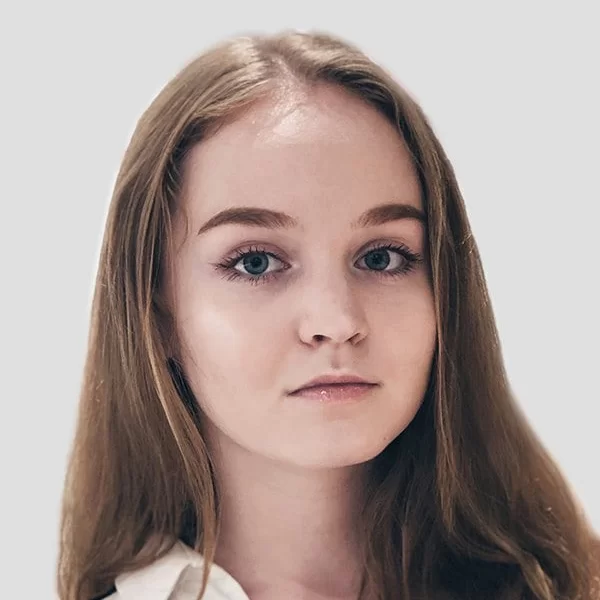 Ana Wayne
Content Writer, Copywriter
Ana is a content writer for ArchiCGI. She has a passion for design and architecture - and for talking about it. Outside of work, she is a fan of sci-fi movies and a street food connoisseur.