3D furniture modeling services come in two main forms: hiring in-house 3D artists and outsourcing to a 3D rendering company. Both producers and retailers have to choose between those options in case they need high-quality visualizations of new collection ASAP. There are lots of freelancers hungry for a job and 3D graphics studios – but what should you choose? Join us as we compare both ways of getting high-quality product visualizations and find out which one is the ultimate solution for business.
3D Furniture Modelling Services: In-House VS Contractors
In order to reach a reasonable conclusion let's compare hiring in-house specialists and outsourcing 3D furniture modeling services on different criteria: management models, tak specialization, quality control, cost-effectiveness, and style consistency.
#1. 3D Furniture Modeling Services Management
At first glance hiring in-house 3D artists seems like a no-brainer: they are official company employers and do what the employer tells them to do. They know that if they slack off or do poorly they won't get paid and thus get the job done good and on time. However, there is an issue with this way of getting 3D furniture modeling services. Managing 3D artists requires a different set of priorities and skills as well as some degree of expertise in the subject matter. On top of that, furniture 3D rendering requires a separate department with its own funding and paperwork – not a problem for big companies, but a heavy burden on smaller ones.
In contrast, 3D product rendering companies take care of their management themselves. Their 3D artists are always busy, so you don't need to pay them wages between projects. And of course, sick leaves and vacations fall into the company's responsibility too. That means no logistical problems, no more mouths to feed, no strings attached.
#2. Specialization Of 3D Furniture Modeling Services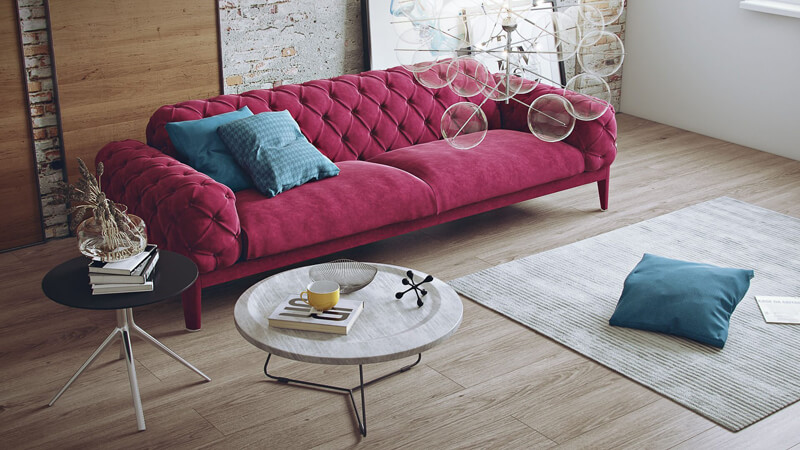 When hiring an in-house 3D artist, furniture manufacturers need to find the one must meets all their business requirements. This may involve 3D furniture modelin