3D furniture modeling services come in two main forms: hiring in-house 3D artists and outsourcing to a 3D rendering company. Both producers and retailers have to choose between those options in case they need high-quality visualizations of new collection ASAP. There are lots of freelancers hungry for a job and 3D graphics studios – but what should you choose? Join us as we compare both ways of getting high-quality product visualizations and find out which one is the ultimate solution for business.
3D Furniture Modelling Services: In-House VS Contractors
In order to reach a reasonable conclusion let's compare hiring in-house specialists and outsourcing 3D furniture modeling services on different criteria: management models, tak specialization, quality control, cost-effectiveness, and style consistency.
#1. 3D Furniture Modeling Services Management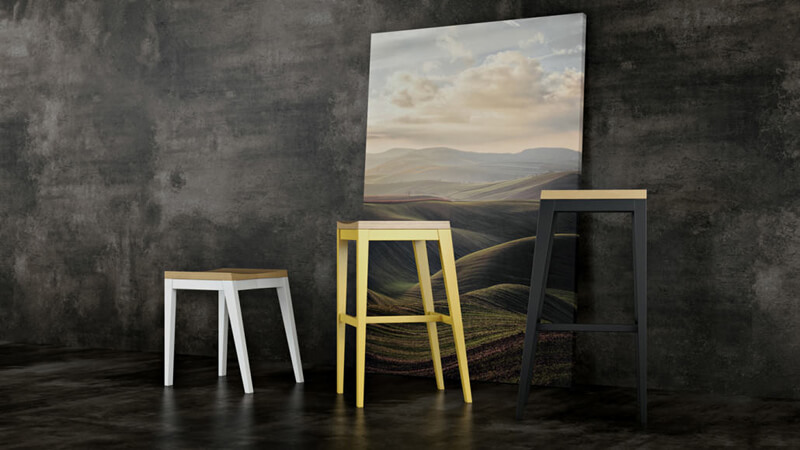 At first glance hiring in-house 3D artists seems like a no-brainer: they are official company employers and do what the employer tells them to do. They know that if they slack off or do poorly they won't get paid and thus get the job done good and on time. However, there is an issue with this way of getting 3D furniture modeling services. Managing 3D artists requires a different set of priorities and skills as well as some degree of expertise in the subject matter. On top of that, furniture 3D rendering requires a separate department with its own funding and paperwork – not a problem for big companies, but a heavy burden on smaller ones.
In contrast, 3D product rendering companies take care of their management themselves. Their 3D artists are always busy, so you don't need to pay them wages between projects. And of course, sick leaves and vacations fall into the company's responsibility too. That means no logistical problems, no more mouths to feed, no strings attached.
#2. Specialization Of 3D Furniture Modeling Services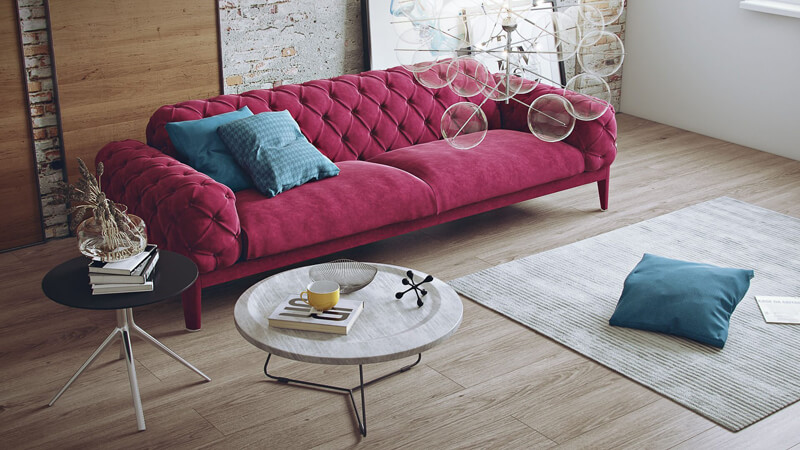 When hiring an in-house 3D artist, furniture manufacturers need to find the one must meets all their business requirements. This may involve 3D furniture modeling, silo images, roomset 3D rendering, 3D animation, and so on. The trouble is to find such a universal and experienced specialist, and then pay what he will charge. Also, checking out portfolios of candidates is not enough, an interviewer should also provide a practical test of visualizer's abilities to make sure he or she can create 3D renderings that are up to company's standards.
As for outsource 3D modeling companies, they have entire teams of skilled universal specialists with extensive experience. ArchiCGI, for instance, has over 200 3D artists, modelers and designers, which means that we can take up projects of any type and scale at any time. So quality, scale and timeliness are an crucial too when it comes to choosing 3D modeling services.
Take your design presentation to a new level with interior rendering
#3. Quality Of Images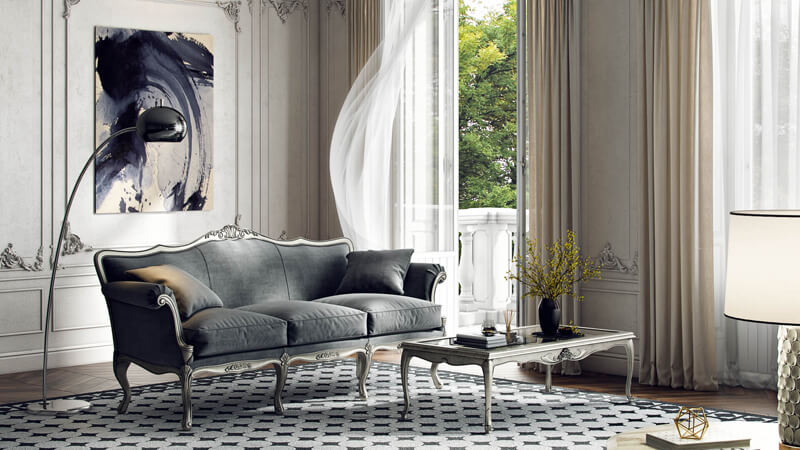 Hiring in-house 3D artists not only requires picking those that excel at rendering your goods with CG, but also paying attention to how good is the visual quality of their work. After the tests employers will know exactly what to expect from their employees. However, aside from hiring visualizers you'll also need a well-rounded 3D modeling professional whose duties will include tracking and correcting mistakes. Such people are hard to come by and employing them costs a small fortune.
3D modeling and rendering studios, on the other hand, have a strict quality control that adheres to market standards, which is crucial for the business profitability and goodwill. Multiple people work on singular pictures under supervision of highly experienced mentors that control every stage of 3D model creation process. All that is done to make sure the result is always top-notch, so when outsourcing 3D furniture modeling services you can expect working with people whose motto is market awareness and constant self-betterment in the craft.
#4. 3D Furniture Modeling Services Costs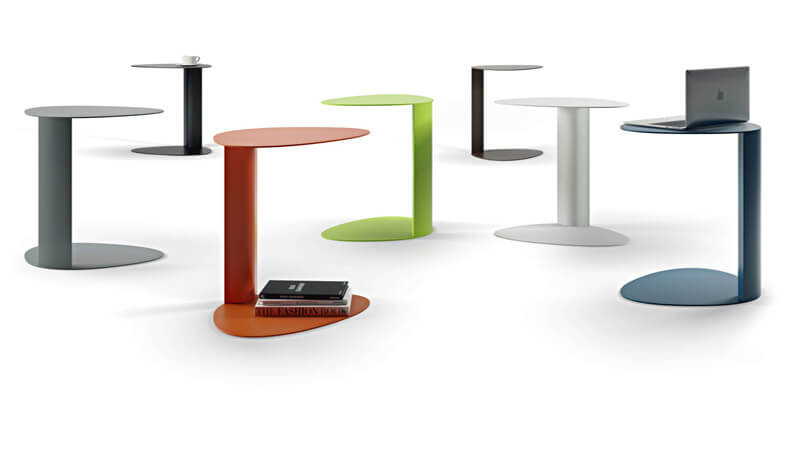 As for the financial side of the issue, hiring in-house 3D artists is quite expensive – they are highly valued workers, and, in turn, receive high salaries. Also more employers means more taxes, paid leaves, maternity leaves as well as other possible expenses.
If you outsource 3D furniture modeling services you don't have to pay for anything mentioned above. You pay once and only then decide to continue working with the same contractor – there are no strings attached and there is a huge pool of talent to employ if you search for long enough.
#5. Workflow And Results Consistency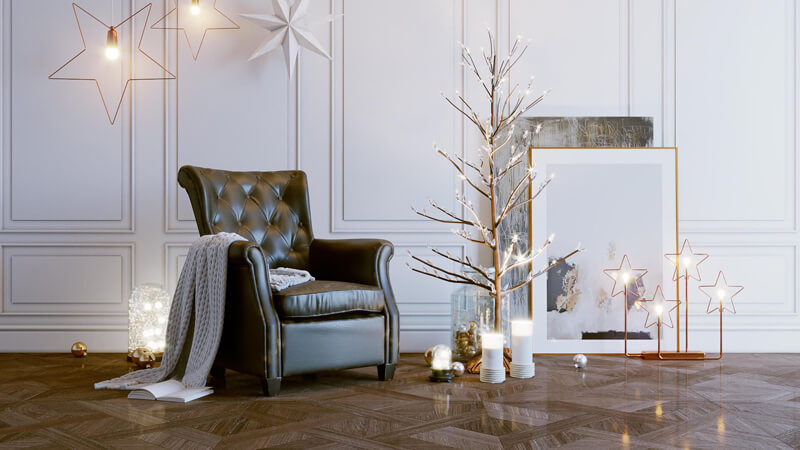 When in-house employees work on large-scale projects resulting images will look different stylistically – that is especially true about lighting. Also, accidents can happen, causing irreparable damage. For example, power outage destroys all work that is being rendered and deadlines are ruined. The employees can't objectively be blamed for that, but damage control is a financial disaster.
Companies providing 3D furniture modeling services know how to protect their businesses from such risks. Even if accidents happen, you won't know about it and thanks to advanced hardware and dedicated professionals get the job done regardless. ArchiCGI even has a "free, unless on time" guarantee, so our clients are always confident that they will get their images right when we agreed.
Present your architectural project like a piece of art with AI-powered CGI
In the end, outsourcing 3D furniture modeling services to dedicated companies is cheaper than hiring in-house 3D artists, allows better feedback and quality control as well as puts paperwork out of the picture. Want to get high-quality 3D product images on time? Boost your profit through outsourcing with our 3D rendering services today!
---
Irma Prus
Content Writer, Copywriter
Irma writes articles and marketing copy for ArchiCGI. Her dream is that more people discover the power of CGI for architecture. Irma is into neuromarketing, ruby chocolate and Doctor Who series.