Architecture marketing tools are the basis of success of any business strategy. When figures look depressing and the number of customers declines, it's best to stop and take a closer look at the company's promotional efforts. Is it possible to take them to the next level?
In general, there are 2 ways of improving a marketing strategy: DIY and hiring in-house specialists to further adopt them to realities of the architectural market. In both cases it pays off to learn beforehand what really works in the sphere. This will allow the Architect to evaluate the results and understand what he could expect for the money. So whether one is considering to hire an expert or wants to take care of everything by himself, these 5 tips will help to make a difference.
5 Architecture Marketing Tools for a Successful Promotion Strategy
These instruments will come in handy for the architectural firm promotion, whatever strategy is chosen. One can select a few of them or opt for all five, and achieve substantial results anyway. Moreover, the tools don't require any specific knowledge in the field of marketing. All that is needed are the basics of advertising settings, and high-quality visuals for promotion available with architectural rendering services. Sounds intriguing? Thought so. Stay tuned and learn more about architecture marketing tools that can empower the existing business strategy.
#1. Use PR to Boost an Architectural Brand Awareness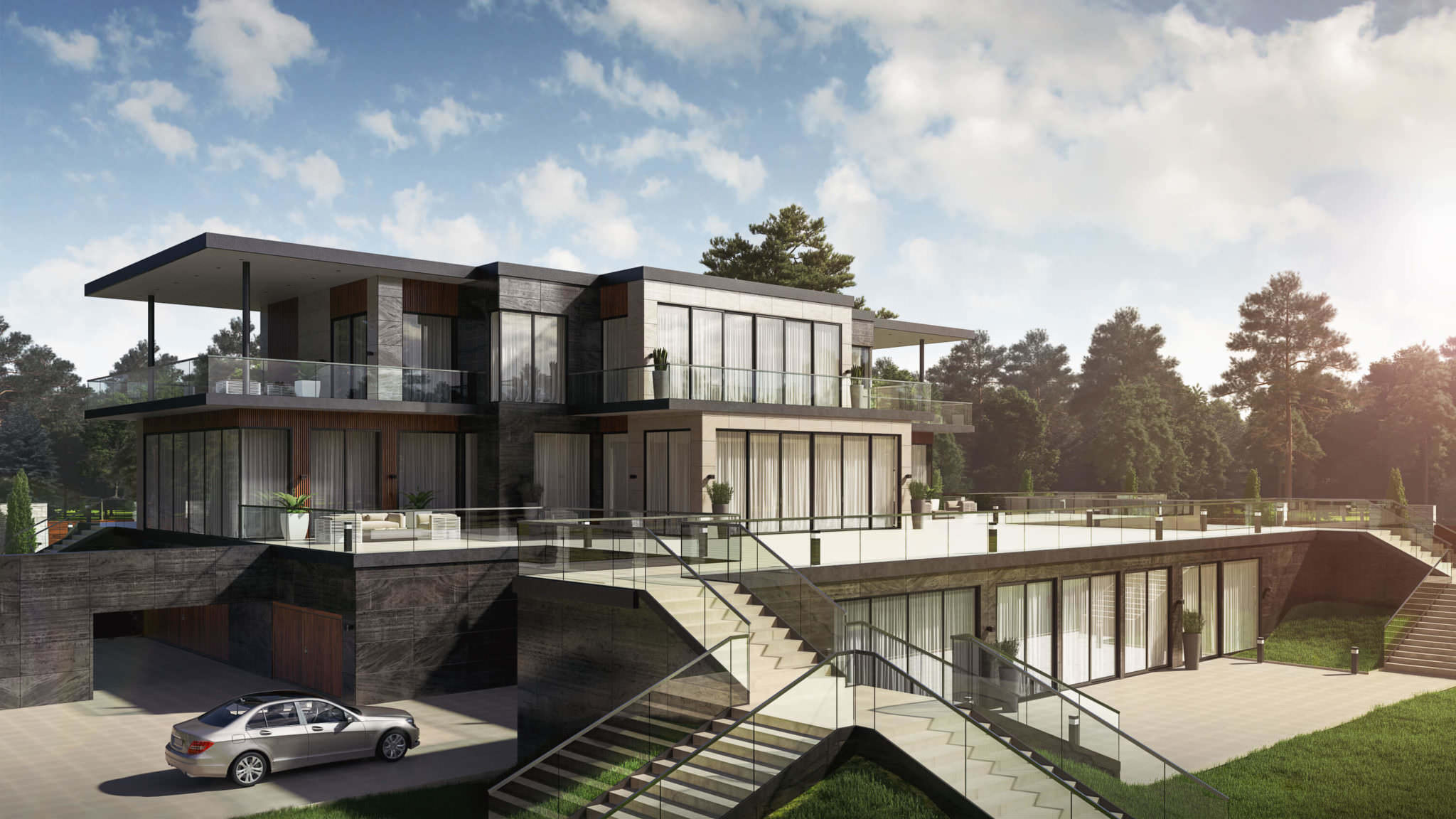 Establishing a firm reputation is an important tool for telling prospects about an architecture brand. Of course, PR is not aimed at attracting clients ready to immediately start a project. Its function is to make a company known in the industry without spending huge funds on advertising.
Earned Media Coverage
For this purpose, it's worth considering participating in local and international contests. Most of such platforms ask for a nominal fee, but even these expenses will pay off manifold when a project takes a prize. This is the most prestigious and win-win option, as it usually means free mention in the earned media coverage. A good traditional free marketing tool, really. And needless to say, victory is a powerful benefit. As well as glory and free PR, it brings the certificate to be look awesome on the wall and impress customers.
To give project a better chance of winning, architectural presentation should be powerful beyond all expectations. That calls for some amazing visual materials – 3D renderings, animations, walkthroughs. Photorealistic cgi will showcase how extraordinary the facade looks in the city landscape, while the interactive 3D solution clearly demonstrates how the concept promotes green design and harmony with nature. In a nutshell, cgi allows to show function, spectacle and the unique value of the project.
Personal Influence
Every opportunity for public speaking is an invaluable asset. It does not matter if it is a small master class or a major exhibition, attendees can very well become potential prospects. Best of all, public speeches and active participation in the life of local community will turn the speaker into the brand's very own opinion leader. Eventually, his authority will have a positive impact on company's reputation and become a magnet for clients who want to work with such an acclaimed expert.
#2. Invest in Advertising to Increase the Customer Interest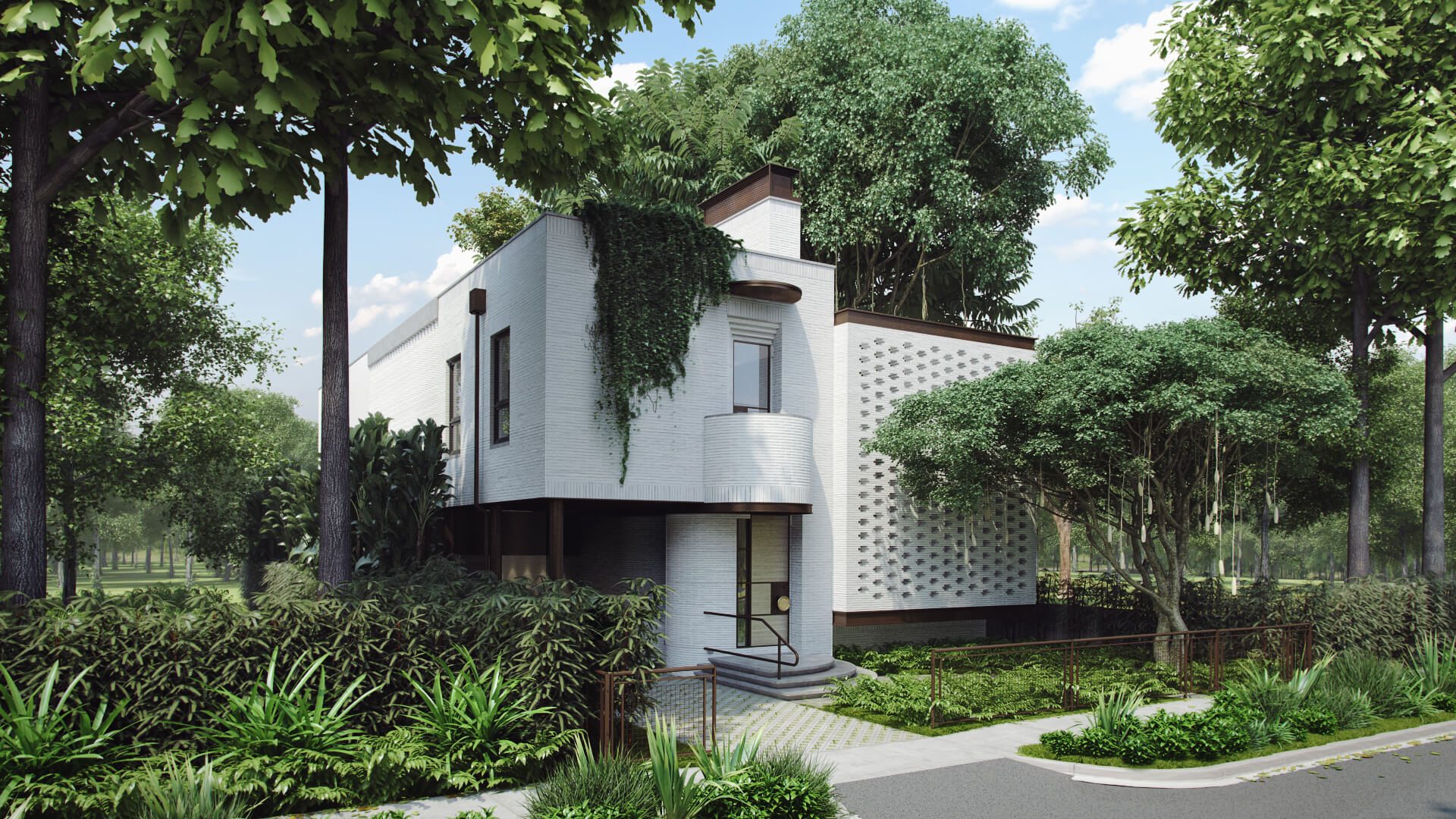 Another high-impact architecture marketing tool is advertising. Fortunately, there is a large variety of media to select from. One option is to choose the old-school advertisements – such as outdoor and specialized print media. Another choice for marketing strategy is to focus exclusively on the Internet network. Of course, online instruments offer more options – from advertising promotion on Facebook, Instagram, Pinterest, to contextual and media ads in different online resources. Using sophisticated targeting options, it is possible to show the ads only to prospects and exclude wasting money on merely curious people.
But no matter what resource was chosen, effective advertising campaigns require high-quality visual materials. Photorealistic 3D rendering images are the best option in such case. For they allow to showcase the project in all its beauty: with different environments, multiple views, in the evening and day lighting.
Make sure your exterior design project takes your clients' breath away
#3. Implement SMM to Communicate with Customers and Grow Brand Loyalty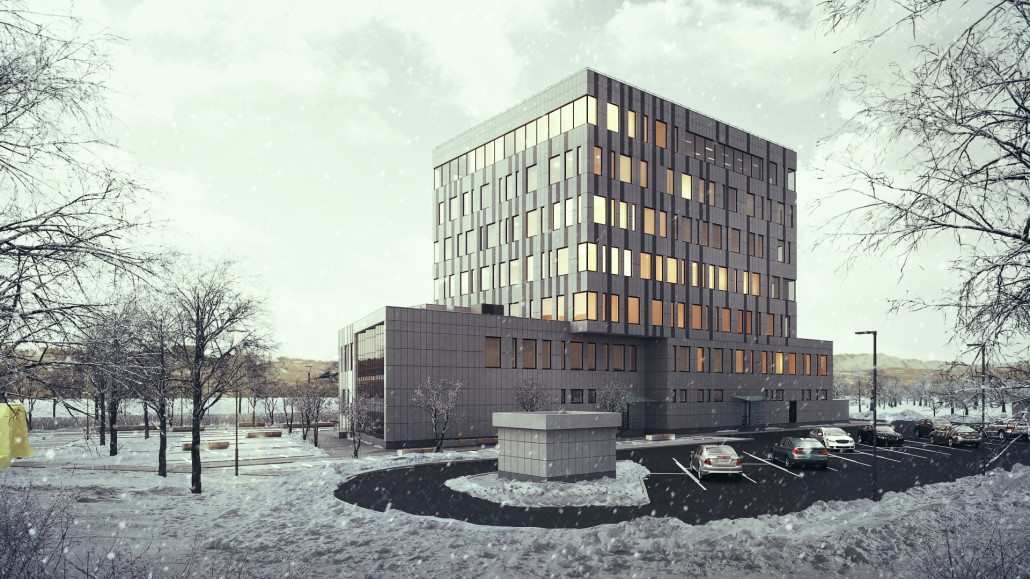 In order to promote a firm online, one doesn't have to use only paid advertising. Social media is actually one of the most effective architecture marketing tools when it comes to increasing company's visibility, showcasing projects and even maintaining active dialogue with potential customers. So it makes perfect sense to create profiles on the popular public network platforms such as Facebook, Instagram, as well as specialized internet resources like Pinterest, Behance, Archilovers, Houzz, etc. It allows to promote an architecture brand in a natural way through followers engagement into liking, sharing and commenting posts and design projects. Besides, SMM allows to get fast feedback from potential customers, and as we all know, recommendations are a goldmine for a marketing campaign.
Working with SMM can do wonders for both lead-generation and branding. But in order to use these benefits to the full, high-impact project imagery is a must. To get such content, it's best to use 3D architecture visualization. Professional imagery will entice viewers into following the company's profile, while 3D animations might just go viral.
#4. Use Content Marketing to Enhance Credibility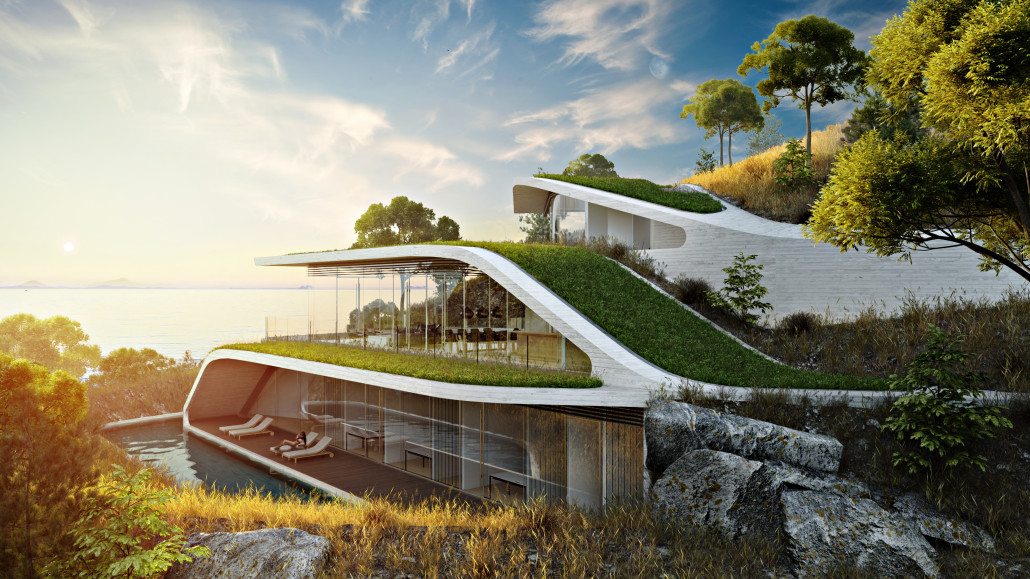 A powerful way to improve architecture firm business strategy is content marketing. It costs less than paid advertising, but produces great results. Its secret lies in the fact that content marketing is a fair trade – valuable knowledge is exchanged against attention and engagement. Besides, blog posts do not chase people around the Internet, and therefore are non-intrusive type of promotion. Viewers find the information themselves and are grateful to the brand which provides them with valuable answers. This is definitely the most organic of all the architecture marketing tools ever.
The trick is to find out what kind of information the target audience is looking for. And pick a user-friendly format, for example a video tutorial or "how to" article, entertaining infographic etc., to be published on any internet resource. This will improve architecture company's online presence, strengthen brand credibility and visibility, get clients attention and even generate leads to company resources.
#5. Focus on SEO to Get Leads and Increase Sales
Search engine optimization is paramount for commercial success of a brand. SEO drastically improves the firm's visibility while increasing traffic to the website. Using the right keyword combination increases the chances to capture attention of the potential client just searching for architectural services or perhaps still looking for inspiration.
SEO works well with content marketing. It happens mostly because valuable information drives engagement, which the search engine will read as the sign of approval from readers and boost the rankings of the website accordingly. This way, adding blog is a smart move, just like creating a spectacular portfolio. The sheer number of images, as well the types of projects displayed will sell architectural services like seasoned salespeople.
Present your architectural project like a piece of art with AI-powered CGI
These five tools will enhance the marketing strategy of any architecture brand. You can use one of them to see how it works for you business, combine a few or venture into adopting them all in order to achieve great results. Of course, there are no shortcuts in marketing and advertising, and stellar success needs great efforts. There's one thing we can help you with, however: creating powerful marketing imagery that will present and sell your design. So before starting a new upgraded campaign, contact ArchiCGI architectural rendering company. We will provide you with the top-quality photorealistic materials that will make these 5 architecture marketing tools twice as effective.
---
Jimmy Ward
Marketing Specialist, Media Buyer
Jimmy is the senior magician of media and stunning ads. He loves a good joke, his beloved dog Mario and craft beer. But don't be fooled by his smile: Jimmy is ruthless when it comes to lead generation.