How to get clients as an interior designer? For many professionals in the field, especially up-and-coming ones, this question is crucial. To gain success as an interior designer, being skillful in what you do is not enough. You should be able to market and sell your skills and attract the right audience. So how do you go about that?
Our architectural visualization studio works with many interior designers, both aspiring and established ones. We know that having top-notch visuals every step of the way is one of the keys to their success. But there's much more to it. Want to discover the top 7 effective tips on how to get clients as an interior designer? Read on!
#1. Build your brand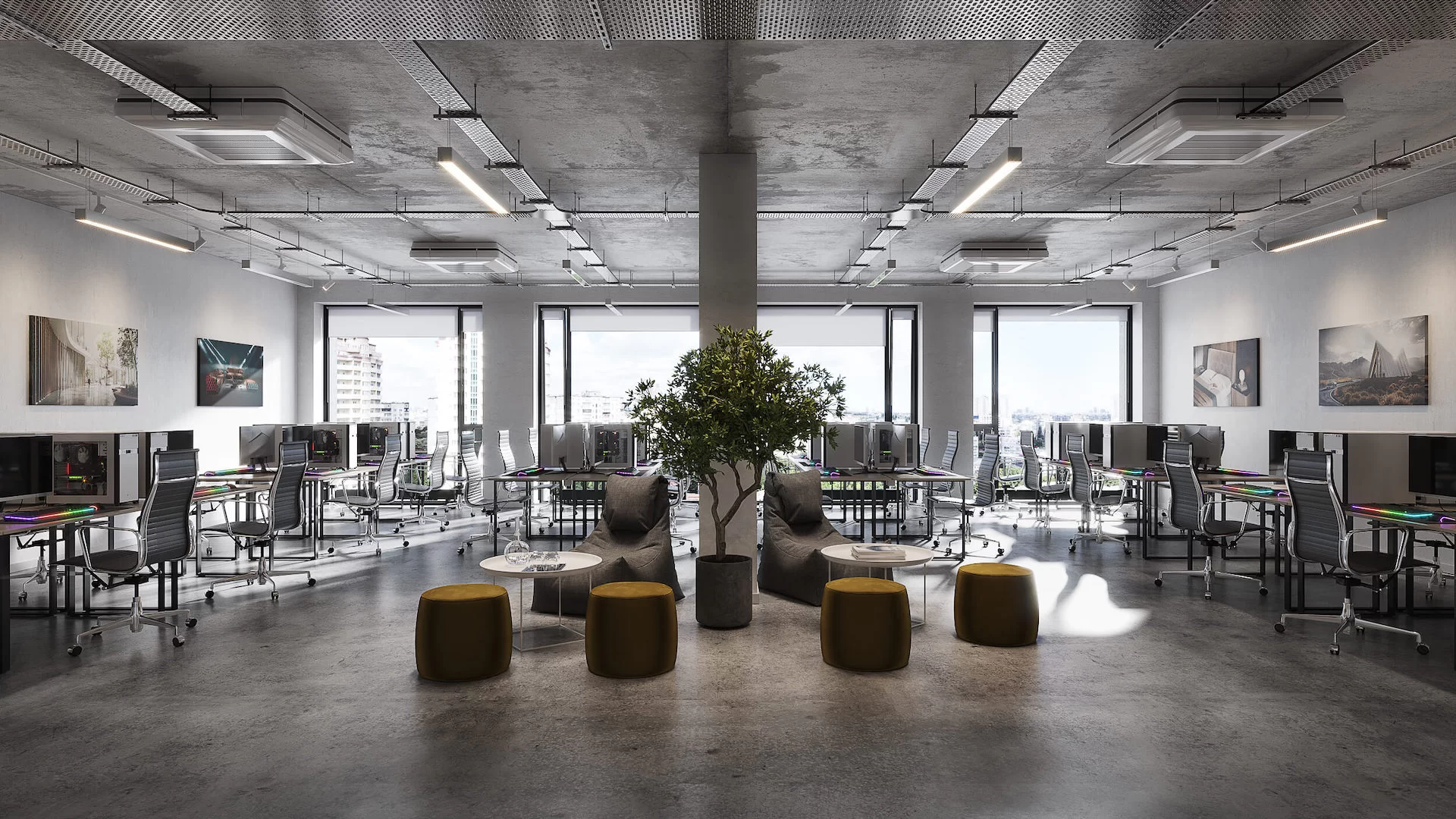 First of all, to get clients, you need to identify who you are as an interior designer and be able to communicate it. Your personal or your firm's brand should speak directly to your ideal audience, showing what niche you work in and what you stand for. The style of your visuals, the tone of communication in social media, your brand logo and colors – everything matters.
Another crucial aspect is expressing your mission and values. Why do you do what you do? What do you want to achieve with that? This must be the core of your branding strategy. Brand coherency can make you recognizable among competitors, helping you get clients as an interior designer.
You should be able to tell a compelling story about the work you do. Why do you love the styles you choose, what inspires you about them? What are you putting into the world? You should pick the interior design styles you're actually passionate about and market them specifically to your clients.
#2. Put together a strong portfolio

Your portfolio is the face of your business, the first thing your prospective clients check out on your website. Sometimes, one glance will decide whether they click out of the site or not.
An interior designer's portfolio must include their strongest works. As your skills develop, you should update your portfolio accordingly and delete the old works which no longer reflect your level. 
If you're just starting your career in interior design, you might not have enough photos of your completed projects yet. In this case, 3D visualization comes to help. Thanks to 3D interior design renders, you can fill your portfolio with stellar visuals based on your concepts and ideas. You'll also be able to show what your projects will look like in the future even before they're actually finished in reality.
Make sure your portfolio reflects your brand and the types of work you're willing to do. It is a good idea to stick to the styles you like. Otherwise, the clients will hire you for what they see you're capable of. And you might be stuck in a cycle of doing work you dislike just because your portfolio started with it.
#3. Develop a well-thought-out digital marketing strategy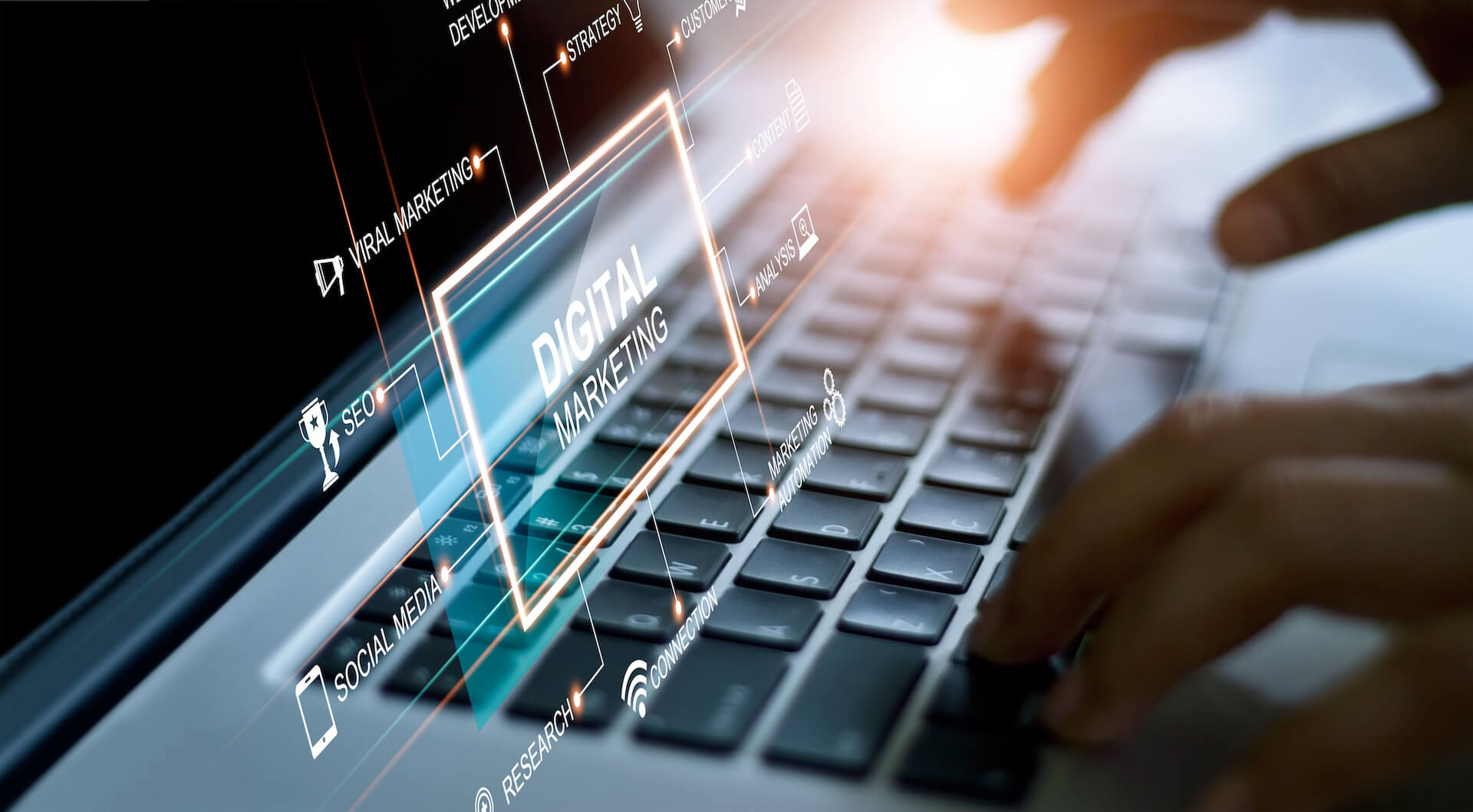 Our list of tips on how to get clients as an interior designer would be incomplete without this one. A strong online presence must be your priority. And you will need to cover a lot of bases here.
First of all, you should start a website, which will serve as your business card and showcase your portfolio. It is a good idea to add a blog where you will post informative articles on topics related to interior design. This will boost your credibility. And, if your website and blog are SEO-optimized, it will also increase the chances your site gets to the top of the search engine results and you gain organic traffic.
Social media marketing is another vital aspect of attracting new clients. For instance, using Instagram is a great way to build a community around your brand. Post regularly and make sure your visuals are always compelling. You can use professional photos and 3D images for posts and stories, as well as videos and animations for Reels. Also, do not forget to use the right hashtags. It's a good idea to look up some that are relevant to your local area. You may also tag other designers in chance someone experienced notices your work, and you establish communication. 
Although Instagram is the most popular platform for promoting interior design business, it's wise to have a presence on others as well. On Pinterest, you can share pictures, and Facebook and LinkedIn will allow you to network with colleagues.
#4. Network and build community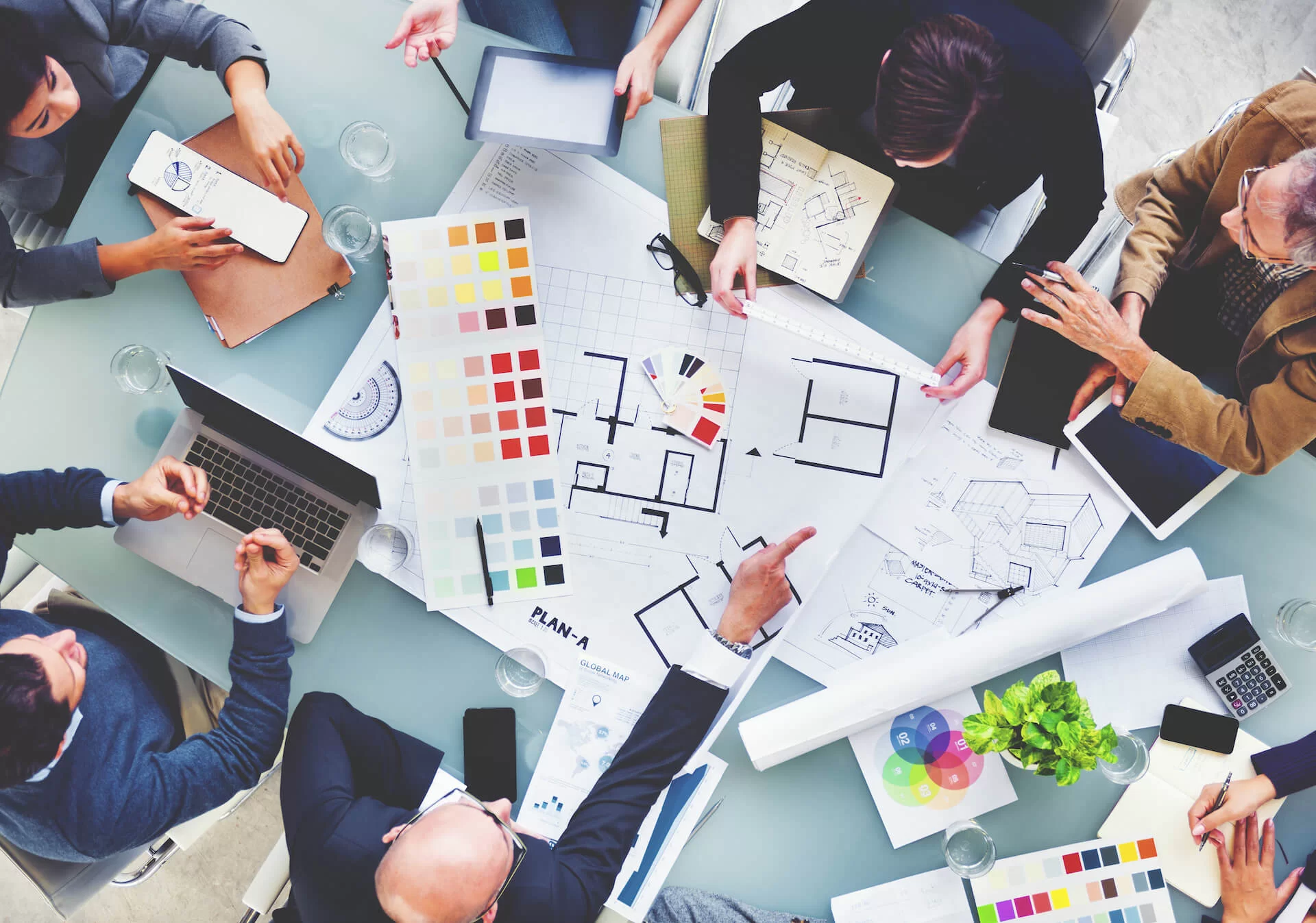 Making use of networking in any possible way is actually one of the most important pieces of advice on how to get clients as an interior designer. 
You should build and maintain relationships not only with fellow designers, but also with architects, developers, real estate agents, furniture manufacturers, and other industry-adjacent experts. That's because getting cross-referrals inside the community is a really powerful tool to gain new clients. What's more, it's often the way to get the most loyal clients, as you already come pre-recommended. This way, they are more likely to trust you and accept your fees without bargaining. However, make sure to actually establish relationships and make them mutually beneficial before asking for referrals or collaborations. If a partner sends work your way, do the same for them when possible. 
However, colleagues are not the only people worth networking with. Your neighbors are planning on renovating their home? Great, show them your works and offer your services! Your friends, acquaintances, and family make for good clients, and there's a high chance their word of mouth will get you jobs in the future.
#5. Get featured in interior design magazines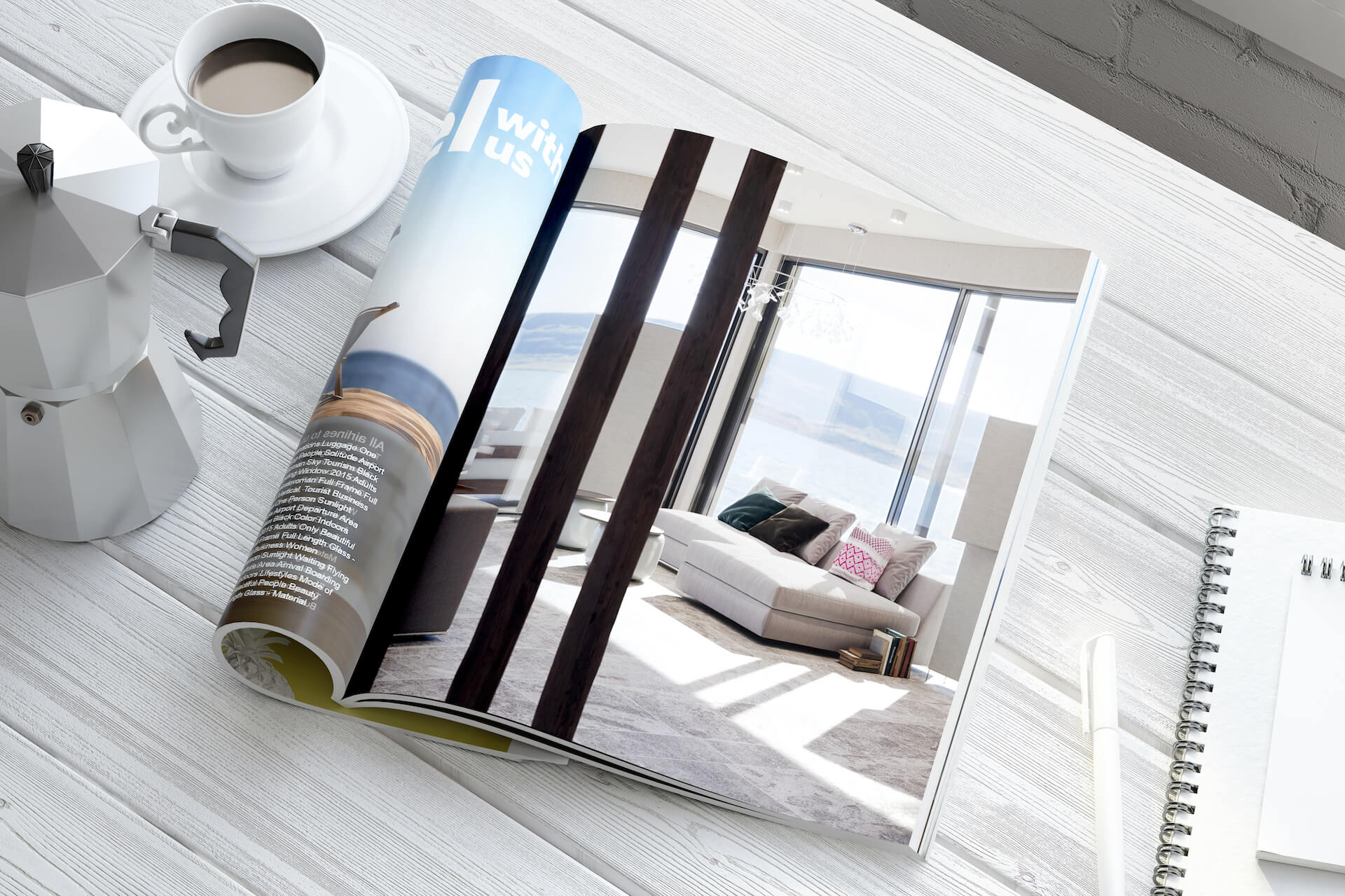 Getting your designs published in industry-specific media, either digital or print, is a great way to boost your recognition, reputation, and brand awareness. Make sure you only use the most top-quality photos or renders of your works! This way you, first of all, will get respect from your colleagues. Next, getting featured in a well-known magazine boosts your credibility in the eyes of prospective clients. And if it's digital magazines, you can share the publication on your social media and website, which will instantly boost engagement. 
#6. Take part in professional contests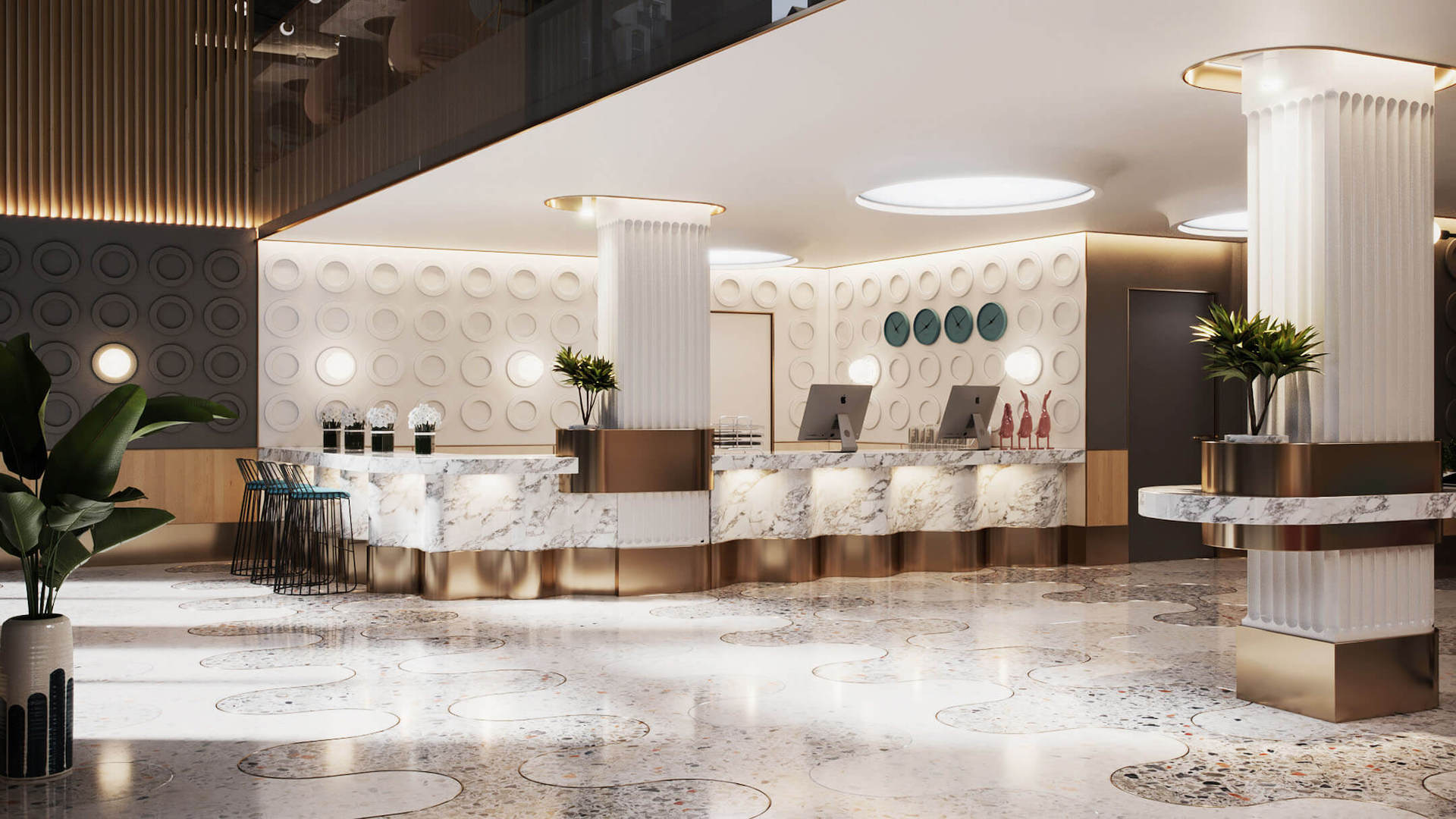 Another way to build your credibility, get the respect of established colleagues, and simply boost your self-confidence is by participating in various interior design contests. For example, Interior Design Awards and IIDA are some of the options to consider. Taking part in industry contests is a guarantee your work will be noticed and commented on by industry leaders. Let alone the fact that you will expand your network and will have something to boast about. 
#7. Make the most of digital and printed ads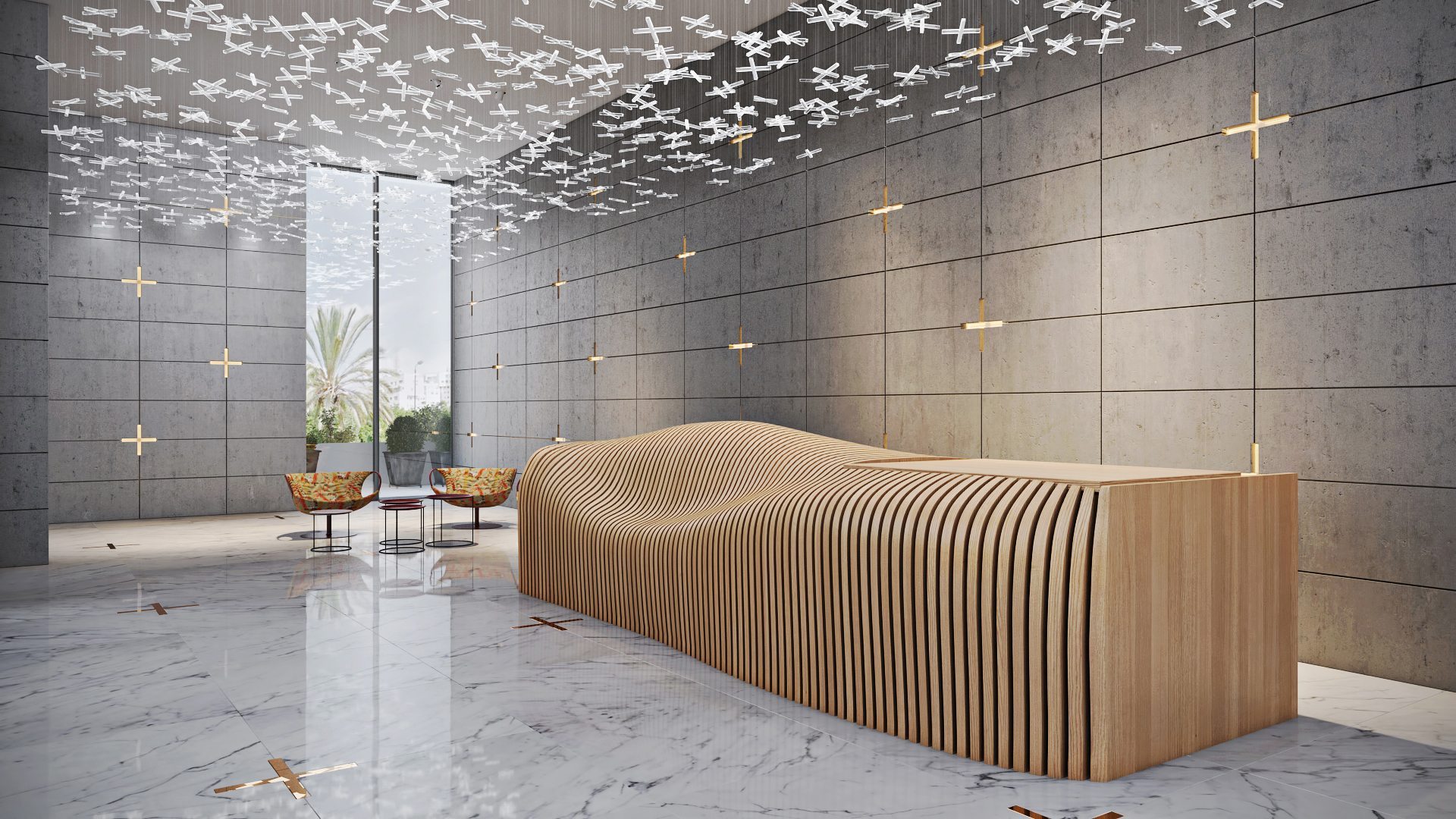 There's another, quite obvious, but often overlooked tip on how to get clients as an interior designer. If done right, paid advertising, both digital and print, is a powerful tool to attract attention. The right targeting is the key to a successful ad campaign. 
Before investing in digital ads, make sure you know your target audience, and your ads will be shown to the people who might find them relevant and become your prospective clients. Digital ads allow you to test out different versions of marketing imagery and copy to stick with the ones that work the most efficiently. 
The same goes for printed advertising: brochures, flyers, and other materials. It should only be distributed in places where your prospective clients are likely to go: for example, in markets of building materials or at architectural firms.
Take your design presentation to a new level with interior rendering
When answering the question of how to get clients as an interior designer, there's no one-size-fits-all, universally good answer. Being proficient at your job is a great start, of course, but you should also be able to network, make the best of marketing and advertising, as well as to be able to present your work in the most winning way.
Looking for interior rendering services to establish your brand and attract new clients? Contact us here at ArchiCGI for top-notch 3D visuals! 
---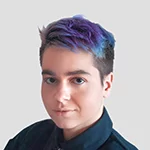 Stacey Mur
Content Writer, Copywriter
Stacey is a content writer and a CG artist. Outside of work, Stacey enjoys musicals, Star Wars, and art talk. A proud Corgi parent.