3D Architectural Rendering for Canada Projects: 4 Case Studies by ArchiCGI
Are you planning to get professional 3D architectural rendering for Canada projects? Then it's great to start by looking for inspiration and get a sense of the aesthetic that resonates with you and your work. Besides, it can be helpful to see what kinds of visuals other architectural firms and real estate companies use in the area.
To help you with both of those tasks, we've prepared a selection of projects completed by our architectural rendering company. We'll show you three different kinds of CGI we created for four of our clients in Canada. Our team hopes you will enjoy the visuals and find some ideas for your own presentations or marketing campaigns. Let's take a look!
#1. Virtual Tours for Real Estate in Montreal, Canada
In this project, our 3D architectural rendering specialists created 3D tours for a real estate developer from Canada. The interactive visuals, among which is the tour you see above, showcase different apartment layouts in a luxury condominium to be built in Montreal. With this kind of CGI, the company can effectively pre-sell the properties, meeting the expectations of the most demanding buyers.
Want to learn more about the production process of this and other virtual tours? Then check out our in-depth case study on 3D real estate virtual tours.
#2. Architectural Rendering for Residence in Mississauga, Canada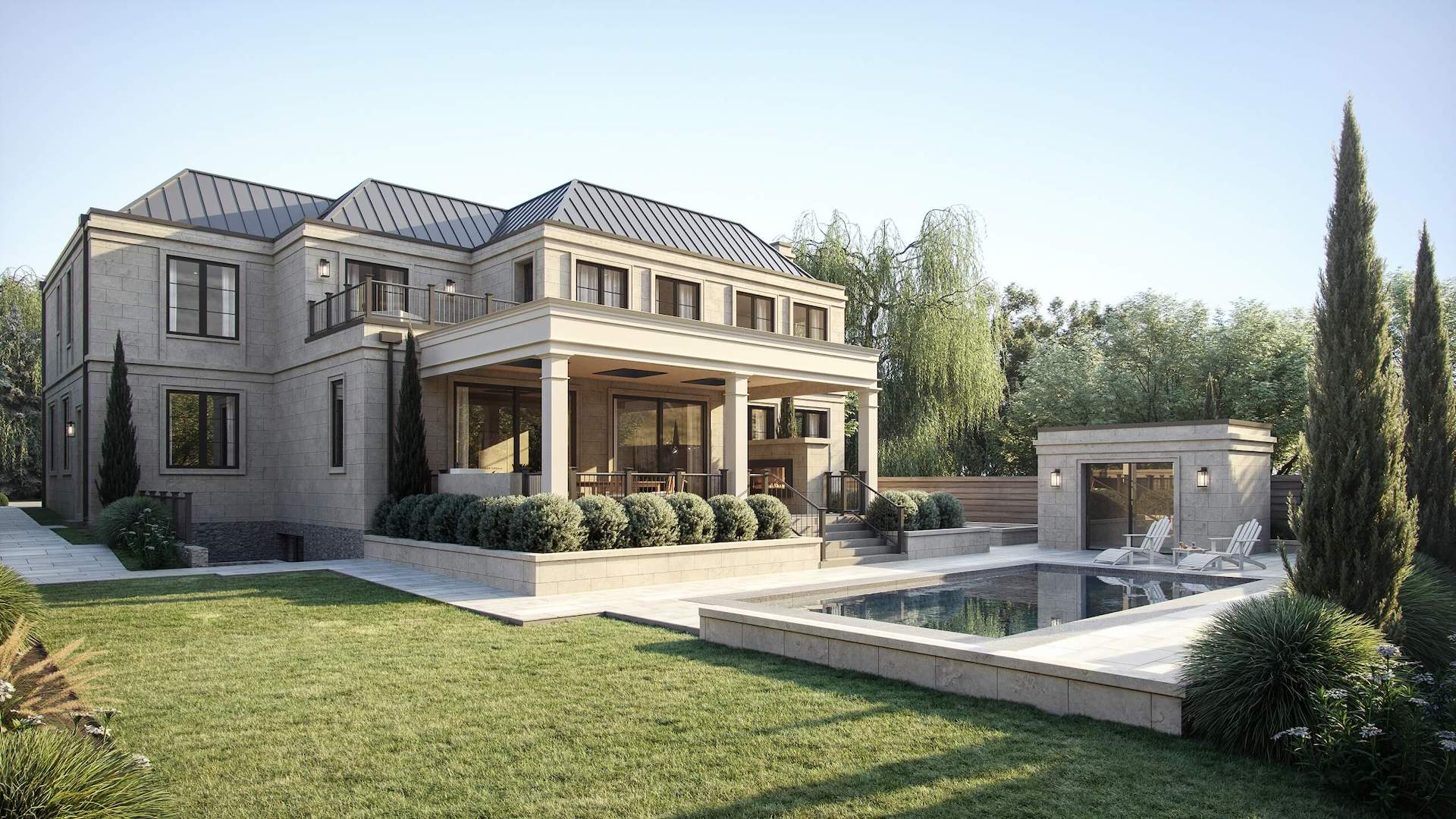 The aim of this 3D architectural rendering for a Canada project was to visualize a gorgeous private residence. The image you see above depicts the rear part of the house with a cozy terrace and a backyard with a pool. The 3D artist made sure to create a peaceful mood for the rendering with soft daylight. It also complements the subdued colors of the exterior finishes. That makes this image just perfect for an impactful presentation of the architectural design to the future homeowner.
#3. CG Walkthrough for Penthouse in Ottawa, Canada
When we talk about 3D architectural rendering, we don't only mean still imagery. Take, for instance, this 3D animation that our studio created for a real estate development firm based in Canada. The CG video shows the interior of a high-end penthouse, as well as its outside terrace, and also offers a glimpse of the exterior of the building. Moreover, it features both daytime and nighttime lighting, painting a complete picture for the viewer.
Want to know more about this project? Read our case study on the creation of this 3D walkthrough.
Immerse clients into your design projects with a 3D animation
#4. Architectural Visualization for Mansion in Vancouver, Canada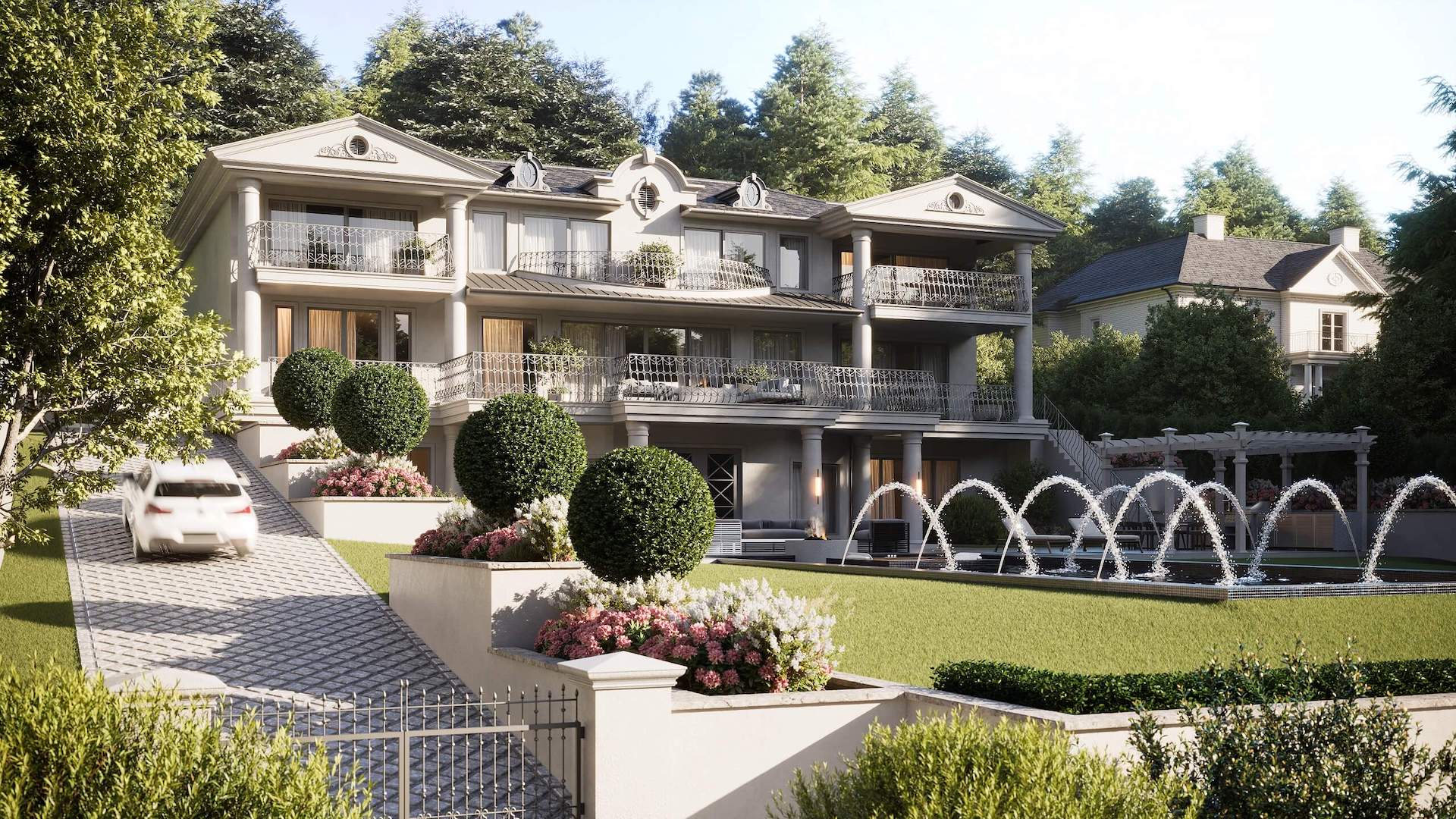 This 3D architectural rendering for a Canada project is of a stunning mansion concept with an elegant facade and exquisite landscape design. The image was ordered by a Canadian architect who specializes in bespoke residential projects. Apart from accuracy in depicting the building's architecture, he equally values the mood and atmosphere in a rendering. And here, for instance, the place looks vibrant and full of life with the fountains working and the car moving up the driveway. A splendid sight indeed!
Want to learn how much your project costs? See how we evaluate 3D rendering projects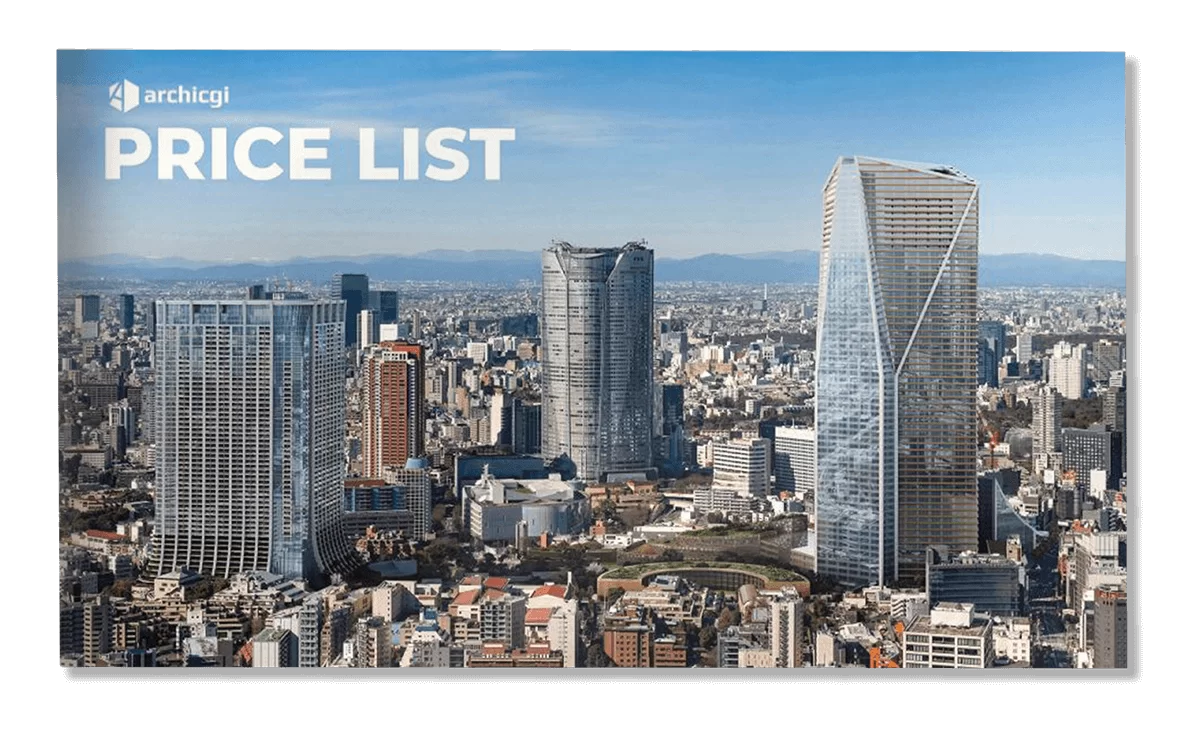 These were some of our top examples of 3D architectural rendering for Canada projects. We hope you found the case studies inspirational. And, if you're interested in CGI we created for clients from other countries and regions, you can always subscribe to our blog. We update regularly, so more content is coming.
Looking for architectural rendering services to visualize your concepts in Canada or any other country? Contact us at ArchiCGI and book a free consultation with one of our client managers!
---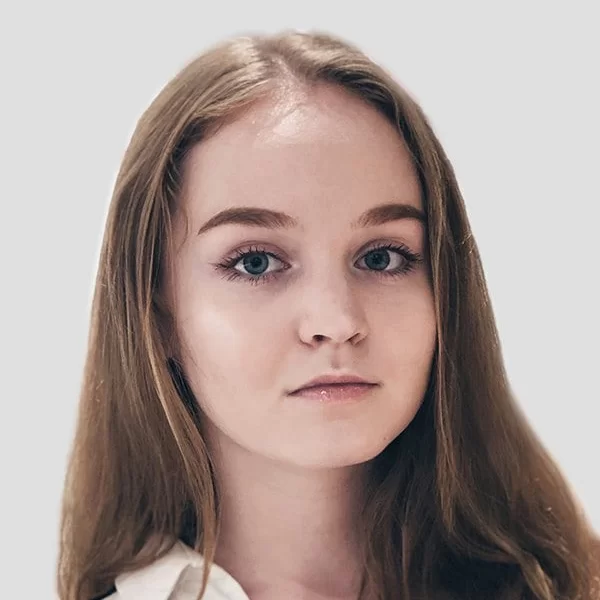 Ana Wayne
Content Writer, Copywriter
Ana is a content writer for ArchiCGI. She has a passion for design and architecture - and for talking about it. Outside of work, she is a fan of sci-fi movies and a street food connoisseur.
Like this project? We've got plenty more! Check out these CGI beauties.