Dazzling the client at interior project presentations isn't always easy. For this, it is needed to showcase the beauty and details of every room, including, of course, the bedroom. As a designer, you want to show every aspect of your meticulously crafted concept and make the customers see your ideas the way you see them. But traditional means of design visualization are quite limited to achieve that. You have floor plans and elevations that don't convey the mood of the space at all. And even if you want to use them to demonstrate your outstanding layout planning skills, the latter might be left unnoticed by the client's untrained eye. Then, there are sketches, moodboards, selections of furniture and finishing materials. But none of that conveys the concept as clearly as needed. And that's exactly what photorealistic bedroom CGI can do.
As an architectural visualization studio, we work with many talented designers who absolutely love using CGI in their presentations. It allows them to showcase all the intricacies of their bedroom concepts and impress even the pickiest clients. Now, want to know how exactly 3D visualization can help you make an unforgettable presentation? Then read on!
#1. Bedroom CGI Effectively Demonstrates the Room Layout
As we mentioned above, floor plans are not the most efficient means for demonstrating a carefully thought-out room layout. Because people with no background in design might have a hard time reading them. Luckily, 3D visualization allows showing the layout from different points of view, even the so-called "impossible angles". That's when the room is showcased in its entire width without any distortions. Or it also can be a shot from above. It helps the viewer understand the dimensions of the space and the positioning of furniture and other items so clearly as if they were right there in the room.
#2. CG Images Perfectly Convey the Cozy Bedroom Atmosphere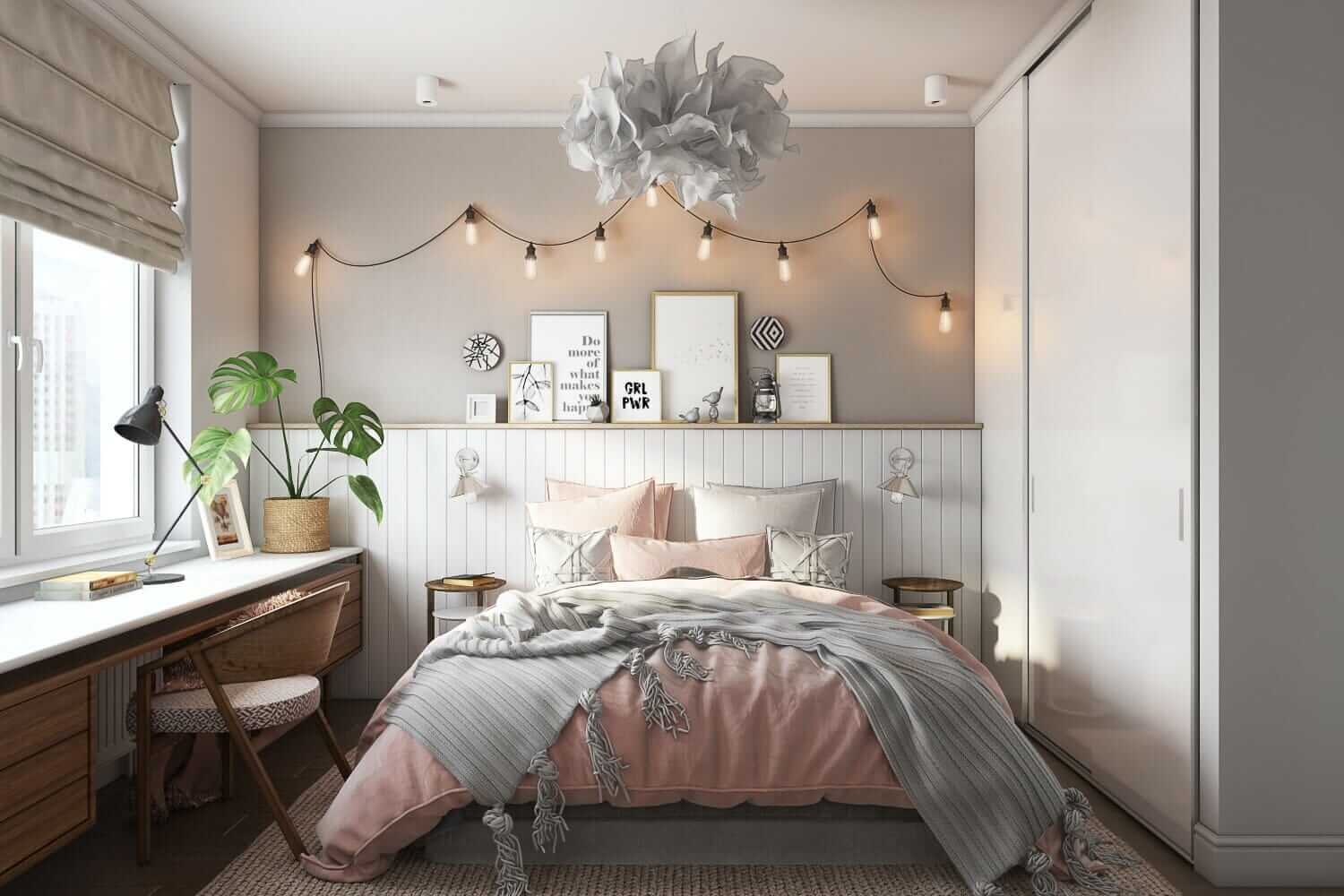 Using photorealistic bedroom CGI is the only way you can convey the atmosphere of an interior that's yet to be created. Now, we all want our bedrooms to be all about comfort and coziness. With 3D visualization, you can prove that your design is exactly "it".
Using the magic of CGI, you get to showcase that entire ensemble of atmospheric lighting and all the little details that create a warm feel: fluffy pillows and blankets, lovely paintings, plants in stylish pots, and everything else. This way, your clients will get into that dreamy sleepy mood just by looking at the renders. And if they feel it — they love it.
#3. Bedroom CGI Shows Rooms with Daytime and Nighttime Lighting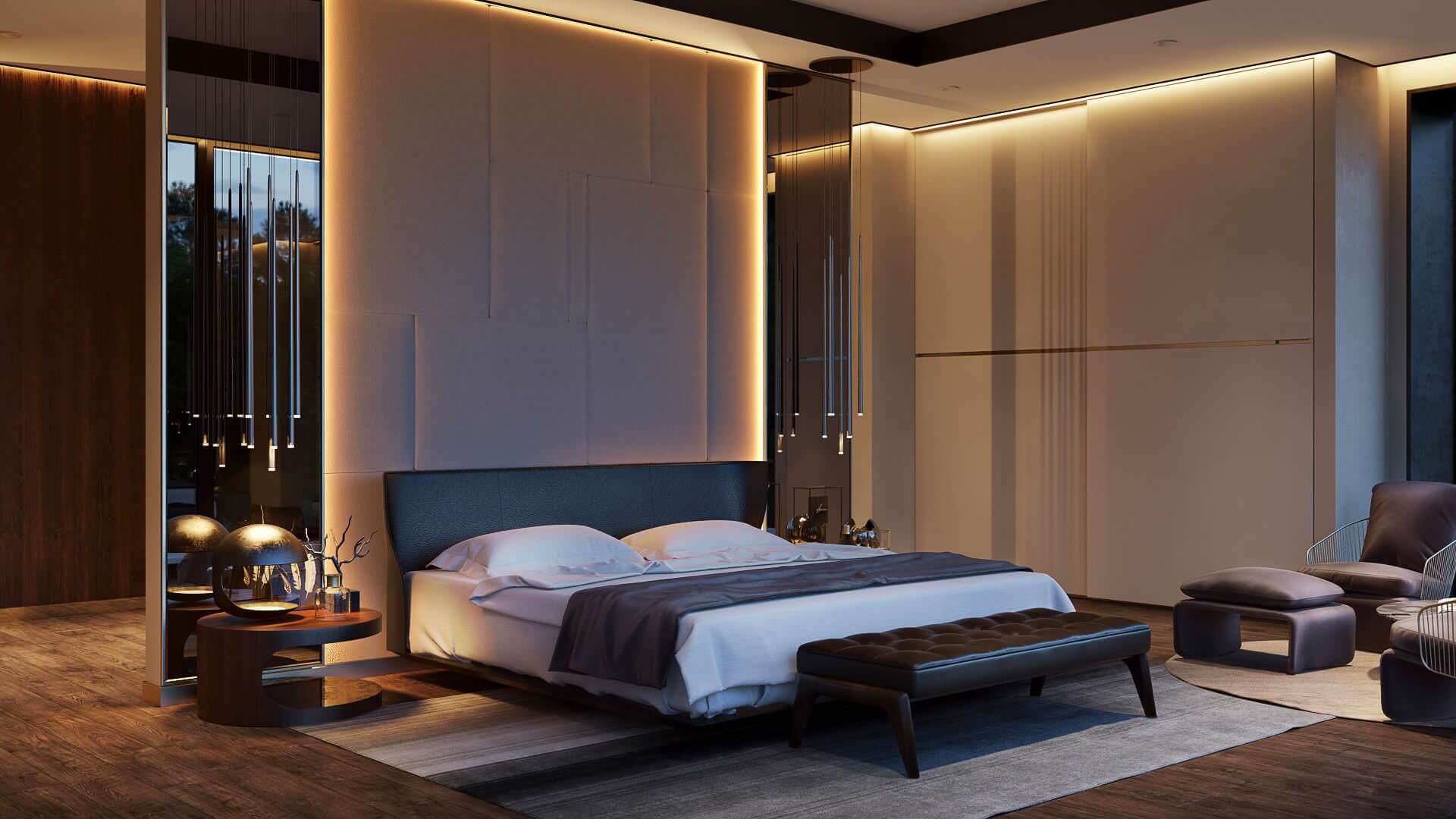 When it comes to bedroom design, daytime lighting solutions are as important here as in any other room. But immaculately designed nighttime illumination is absolutely crucial. After all, we're talking about the space where people relax at a later time of the day. So, as an interior designer, you need to communicate not just the types and locations of lighting fixtures, but to let your customers actually feel the tranquil mood of those stylish bedrooms at night.
Take your design presentation to a new level with interior rendering
With 3D interior visualization, you'll be able to demonstrate carefully thought-through lighting scenarios created specifically for the nighttime. After seeing those, your clients will feel much more certain about approving the concept.
#4. CGI Helps to Present the Selection of Finishes and Textiles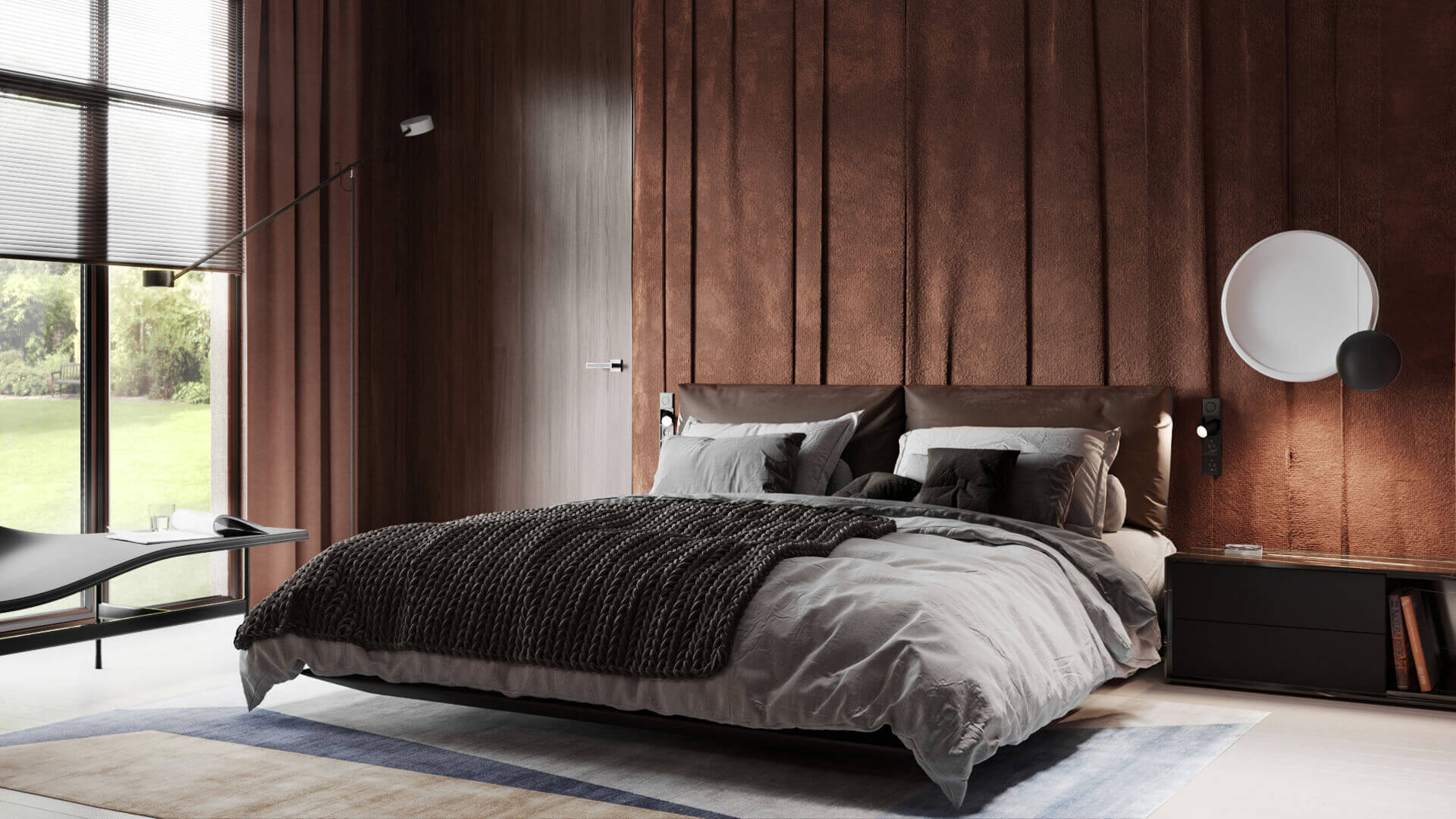 Finishing materials and textiles are the two other essential things that make up the style and coziness of a bedroom. So, to show your customers how much thought you've put into designing their interior, you have to give the spotlight to the materials you've selected. With photorealistic bedroom CGI, you can demonstrate every texture up-close and in the highest quality.
Just like in the 3D render above — you can immediately tell what materials the linen, cover, headboard upholstery, drapings, etc. are made of. Furthermore, one can almost feel what each of those items is like to the touch. After such a presentation, the clients will have zero doubts regarding the designer's choice of textiles and finishes. And that will really make the whole design approval process go faster and easier.
#5. CG Bedroom Pictures Allows to Showcase Flawless Style Execution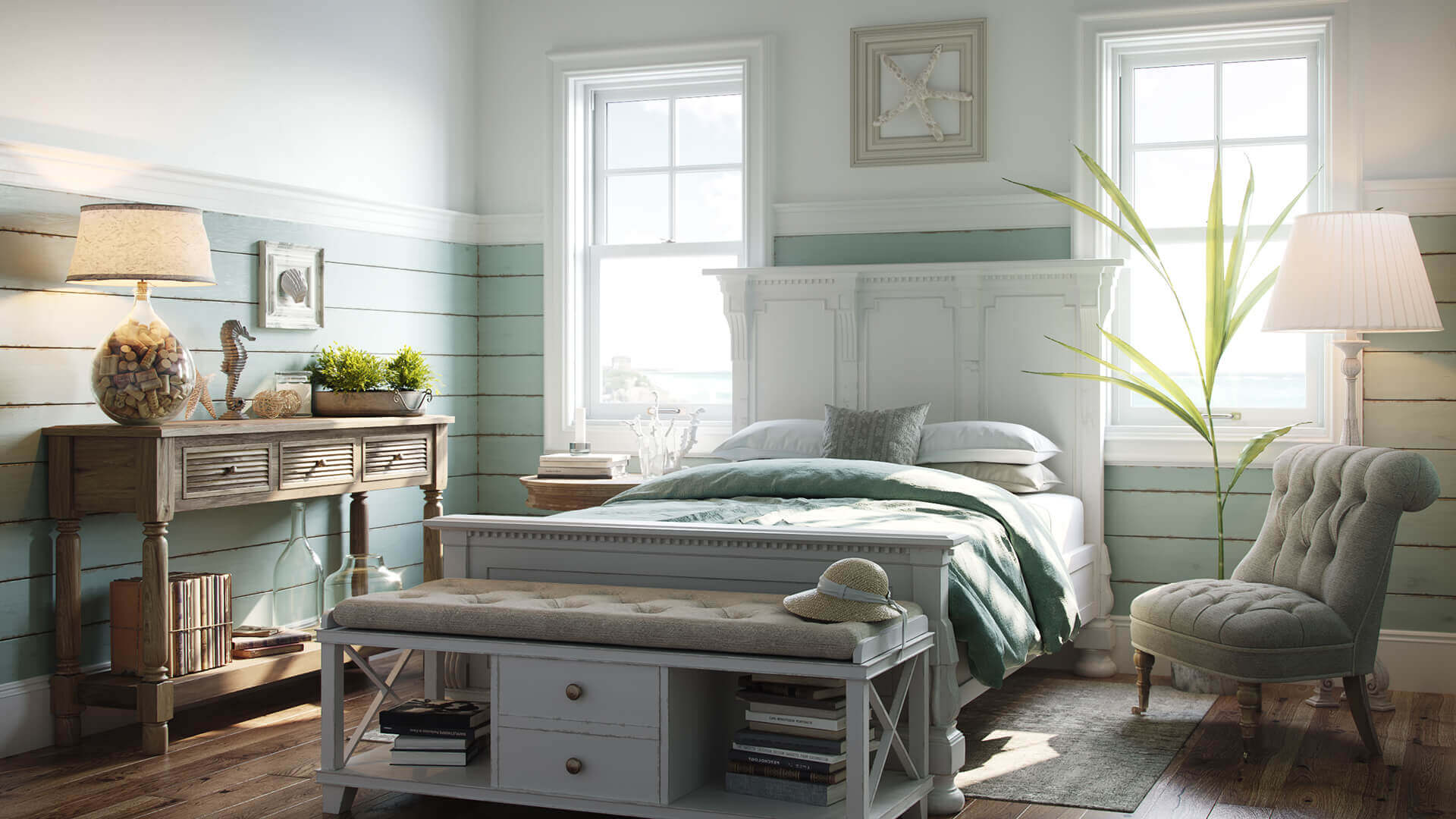 Last but not least, bedroom CGI allows one to really zoom in on the smaller details to present immaculately executed style choices. After all, they help to shape the overall mood of the room and make it unique. For instance, look at the CG image of a coastal-style bedroom above. There are typical wood panels, a quirky-looking lamp stand full of corks, a dried starfish, and even a cute hat for a nice afternoon walk on the beach. Looking at this picture, you're instantly transported to the shore. And that's what a successful presentation of an interior in coastal style is all about.
Now you know what you can get with high-quality bedroom CGI for your next concept presentation. With 3D rendering, you can always be sure that your clients will fully understand your ideas. From the furniture layout to the ambiance of the space — with CGI, you'll have every aspect covered.
Looking for top-notch 3D interior visualization services? Contact us at ArchiCGI and get mesmerizing photorealistic CG imagery faster than you can think of!
---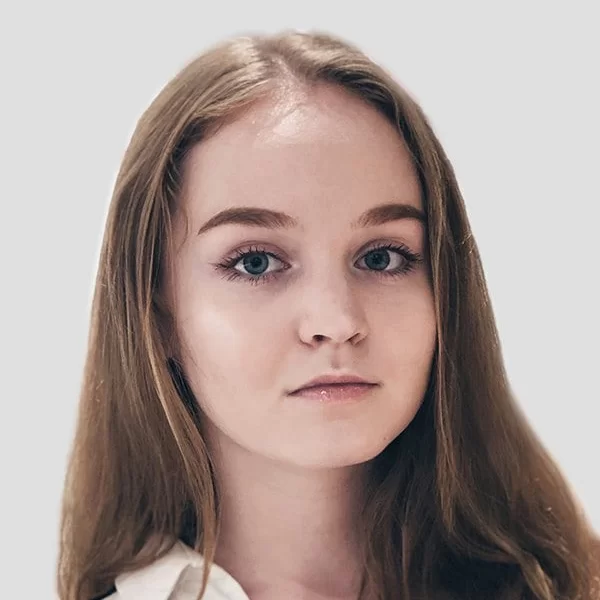 Ana Wayne
Content Writer, Copywriter
Ana is a content writer for ArchiCGI. She has a passion for design and architecture - and for talking about it. Outside of work, she is a fan of sci-fi movies and a street food connoisseur.