A virtual apartment tour is an indispensable tool for realtors. It allows their prospects to digitally explore the future apartments on smartphones, tablets, and computers. In a virtual tour, potential buyers can use hotspots to navigate through the property and inspect every room from every angle. This way, they can get the full picture of a place and get to know what it would look like when complete. That helps them tremendously when it comes to making the important decision of purchasing or renting a home. For this reason, developers and realtors often use this kind of CGI to pre-sell properties under construction.
To get a virtual tour, you need to find an outsourcing architectural visualization studio and place an order. And the next important step is to compile a comprehensive brief with all the references 3D artists need to do their job perfectly. As a professional CGI studio, we want to help you with that. In this article, we share the 8 essentials to include in a brief for a virtual tour. With this knowledge, you'll be able to run your project extra smoothly and be sure that your team will deliver amazing results. So, what are those 8 things? Let's find out!
#1. Intended Use of the Virtual Apartment Tour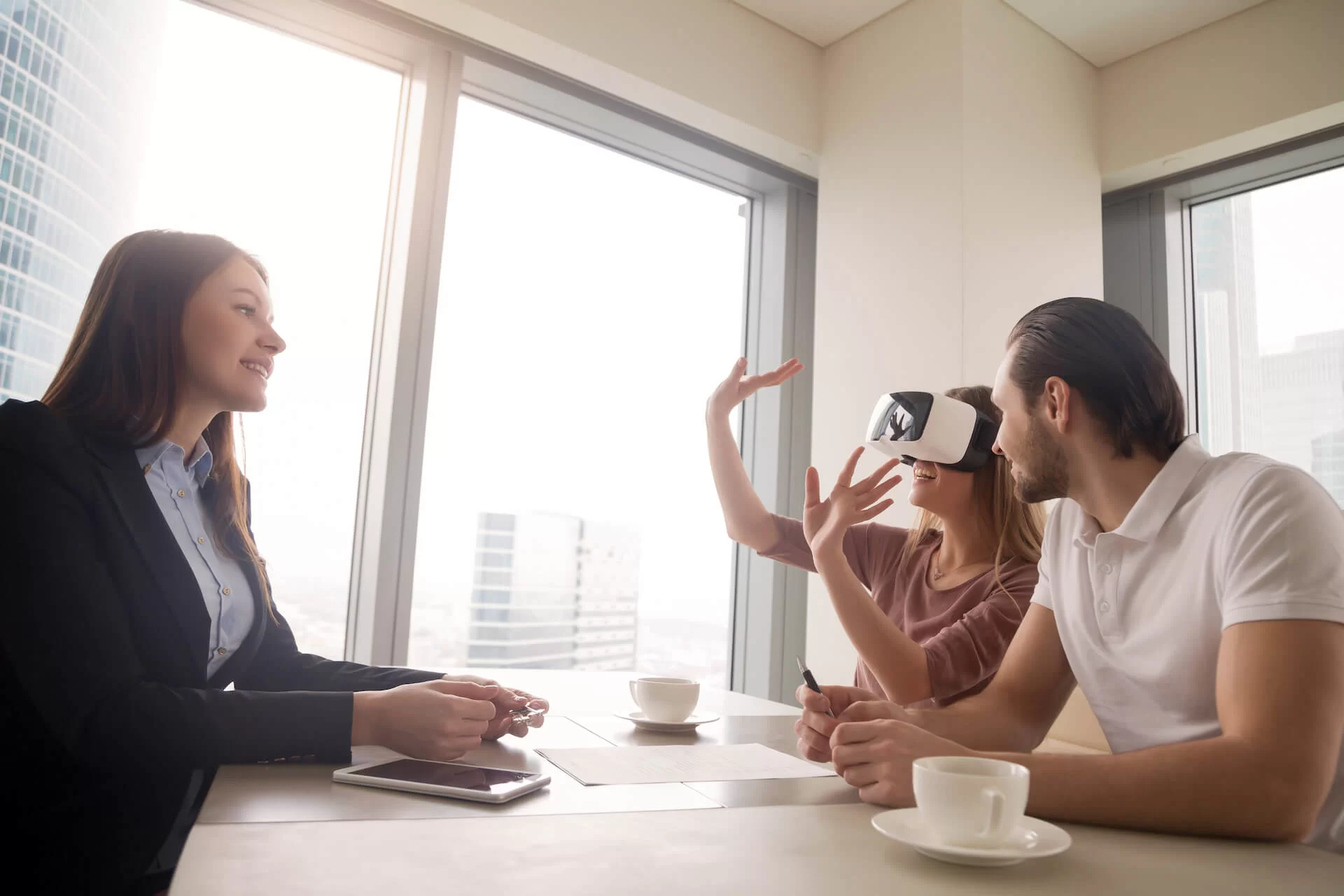 It's always best to begin the explanation of the scope of work by specifying how you're planning to use the 3D tour. It can go on:
a website;
social media;
an app.
Depending on the planned usage, the technical features of an apartment tour might have to differ a bit.
For instance, if you're planning to use the virtual tour on social media platforms, a 3D panorama made of a single spheric render will do perfectly. Then, for a website, you can get a fully-fledged tour composed of many CG images. In this case, you also have the option of making it VR-compatible. Overall, a clear description of the intended use for the CGI will set things on the right track right away.
#2. Floor Plans and Elevations
To create an accurate and informative virtual apartment tour, 3D artists need floor plans and elevations of the property. Using them as references, the team will recreate precisely scaled rooms in 3D. This way, they will ensure that the viewers will get an accurate understanding of the apartment's layout and dimensions.
#3. Hotspot Location Preferences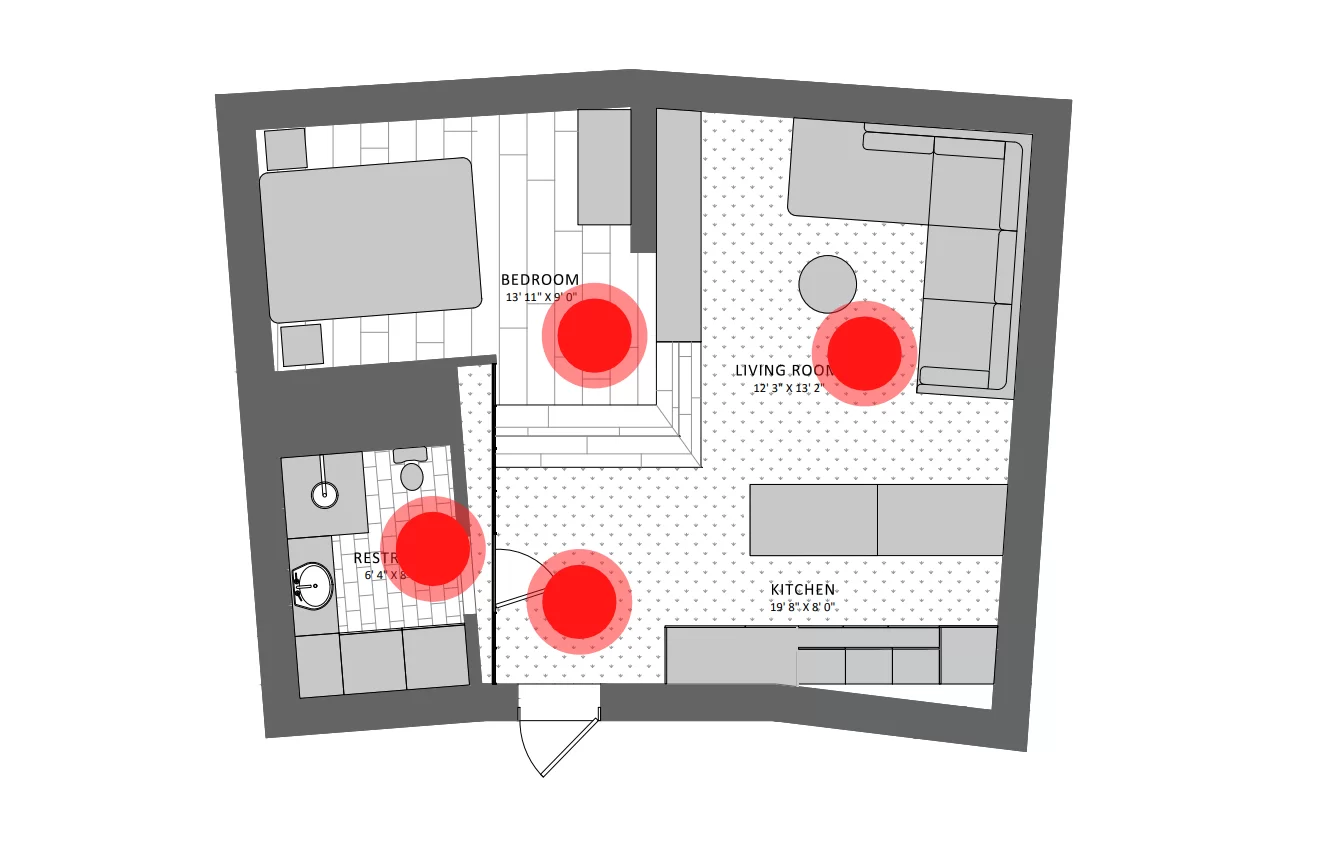 In a virtual 3D tour of an apartment, hotspots mark different points of view in a room. By clicking on them, the viewer can "move" to those spots and look around the space from there. Similarly, a hotspot can also mark transitions between different rooms. So, when you submit a project brief, you should specify how many hotspots you want and where you want them to be placed. You can easily do that by marking them up on the floor plans like in the picture above.
#4. Furniture Layouts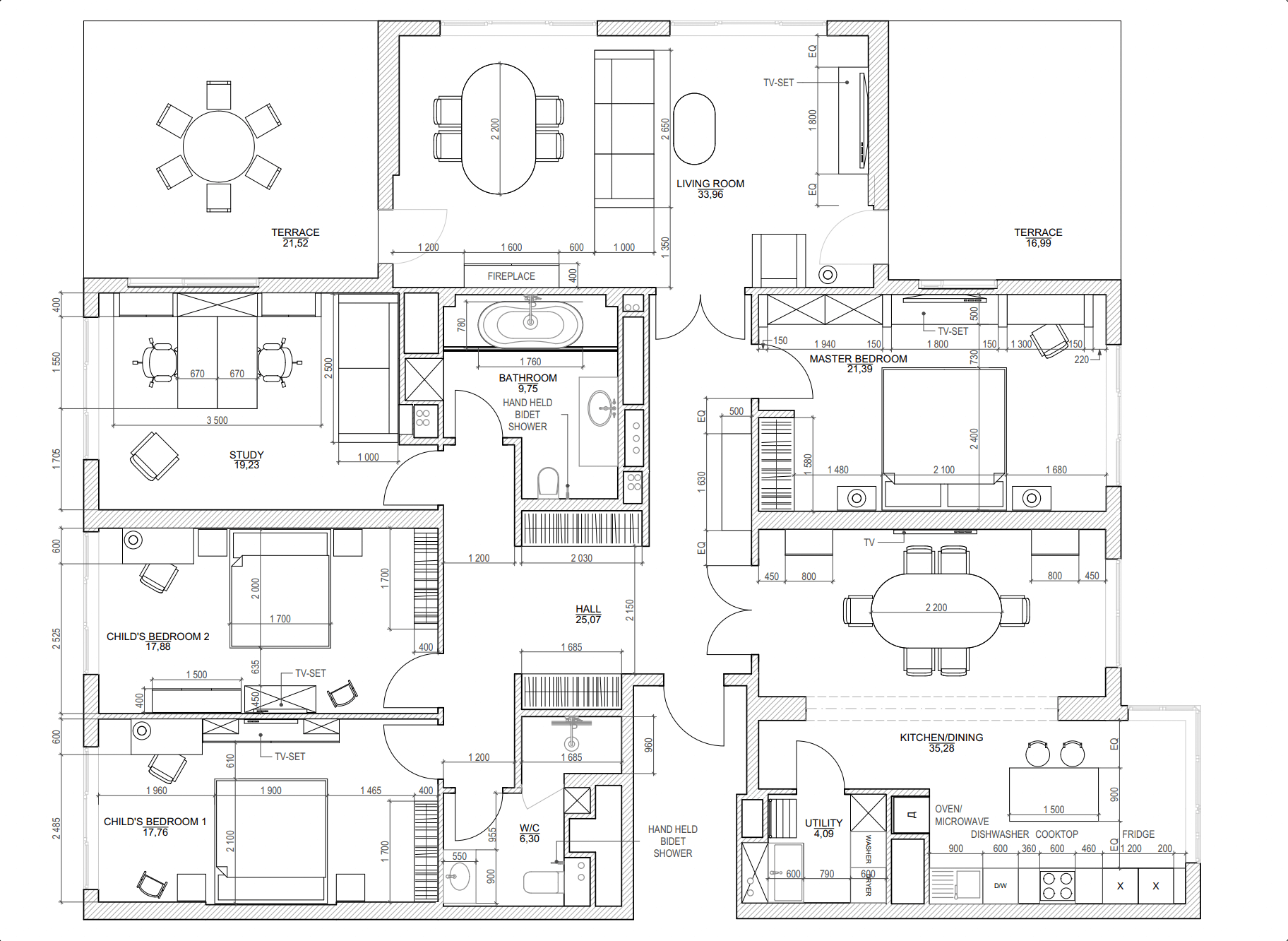 Next, we have furniture layouts. They help CGI specialists understand the intended positioning of furniture and appliances, as well as their correct size and shape. This way, the team can create highly realistic 3D interiors. As a result, virtual tour viewers will be able to get a clear idea of what the apartment will look like when fully furnished.
Want to learn how much your project costs? See how we evaluate 3D rendering projects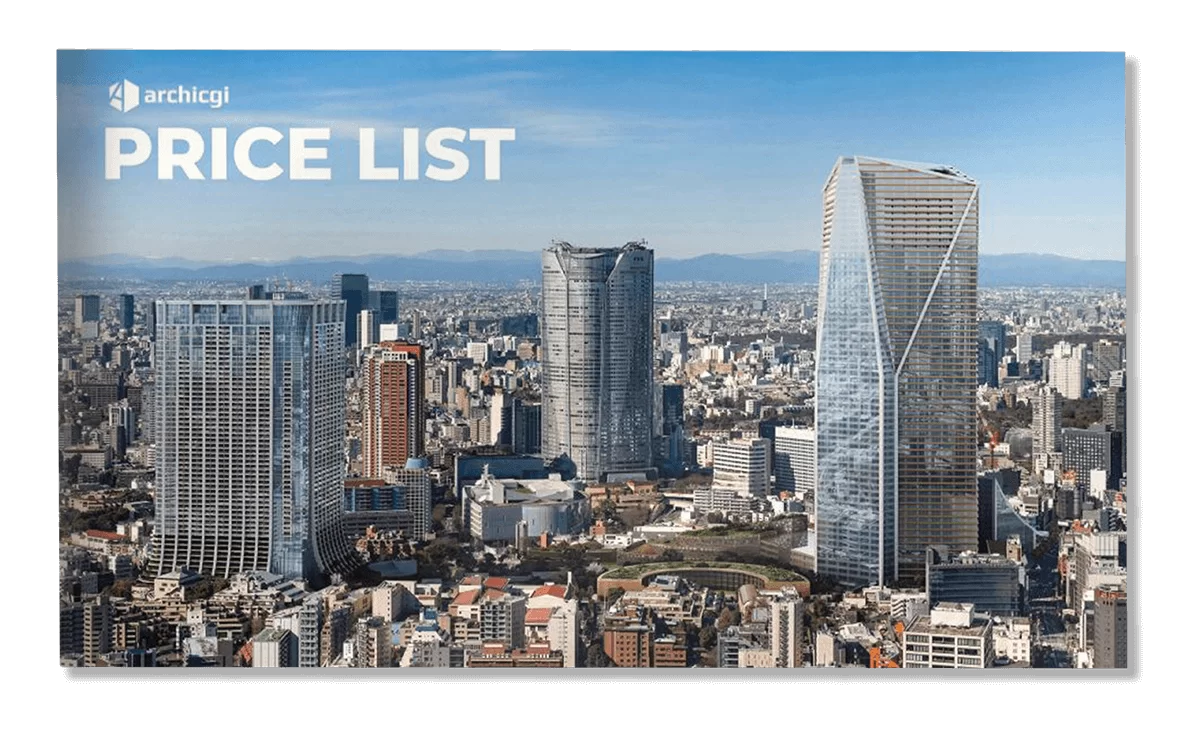 #5. Information Buttons Requirements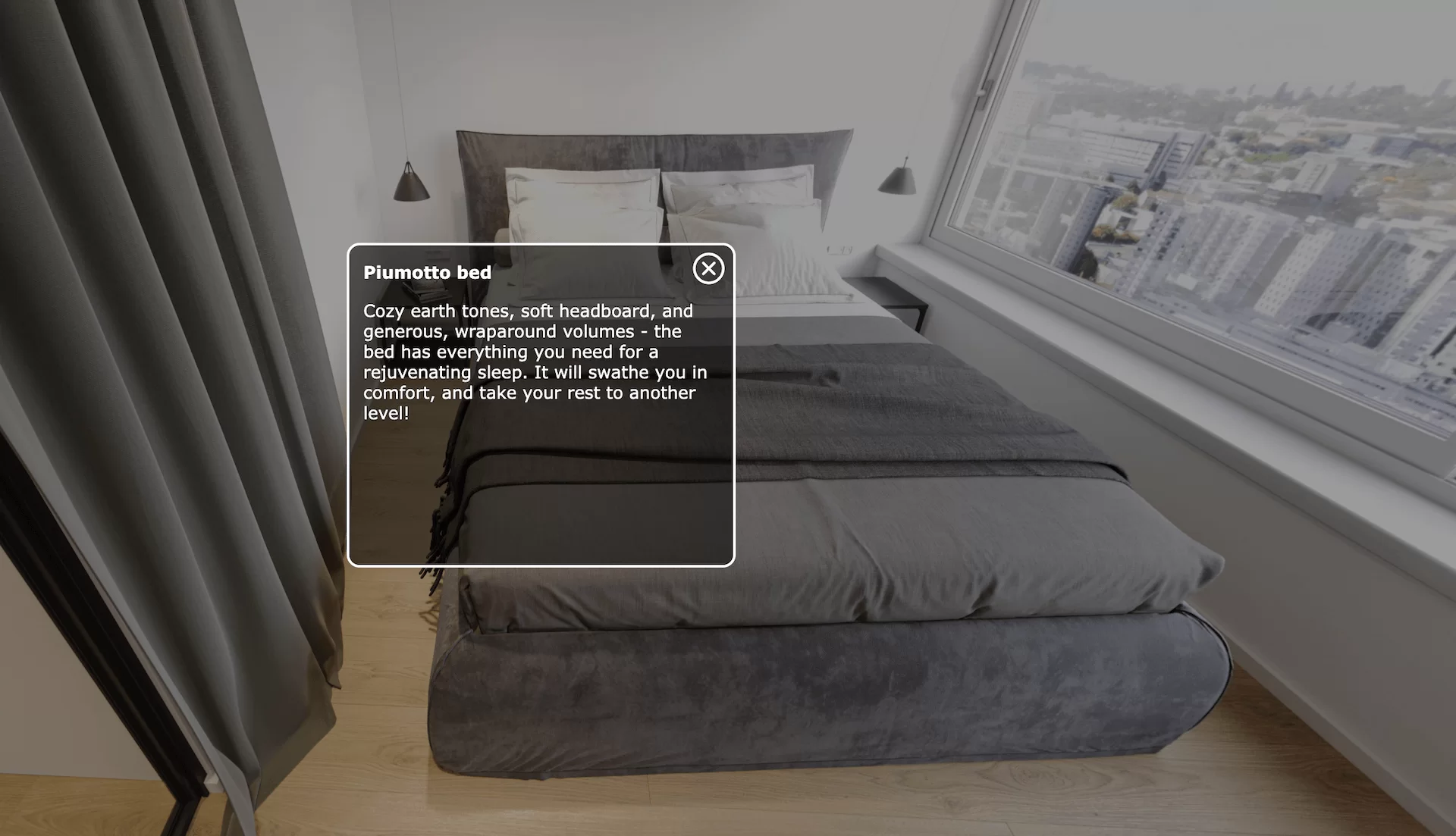 Information buttons are clickable points that show descriptions of particular items in a virtual apartment tour. This way, they provide detailed information on the pieces of furniture used in the interior design. You can name the brand and the model of an item and even add a link to the online store where one can buy it. So, if you want that in your CGI, you should specify where to place the info buttons and what text to add to them in your project brief.
#6. Lighting Schemes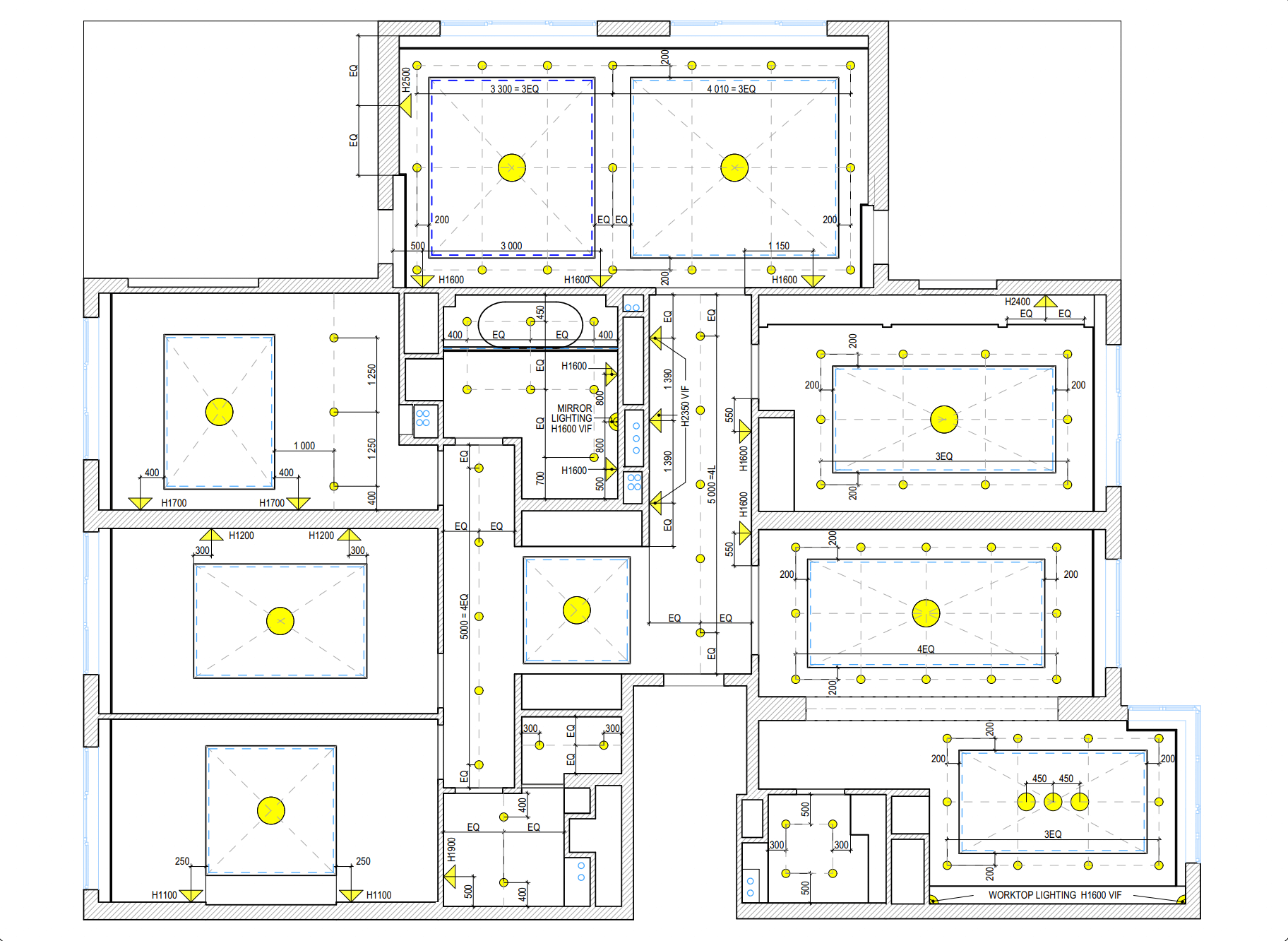 Having lighting plans among the references allows 3D artists to select and add the right 3D models of fixtures in the right places in a virtual apartment tour. Which helps to present all the intricacies of the lighting solutions used in the design. And that's very important because an interior can look very different with different illumination options. So, to make sure that well-thought-through lighting scenarios look accurate in architectural visualizations, you should include appropriate schemes in your briefs.
#7. Style and Mood References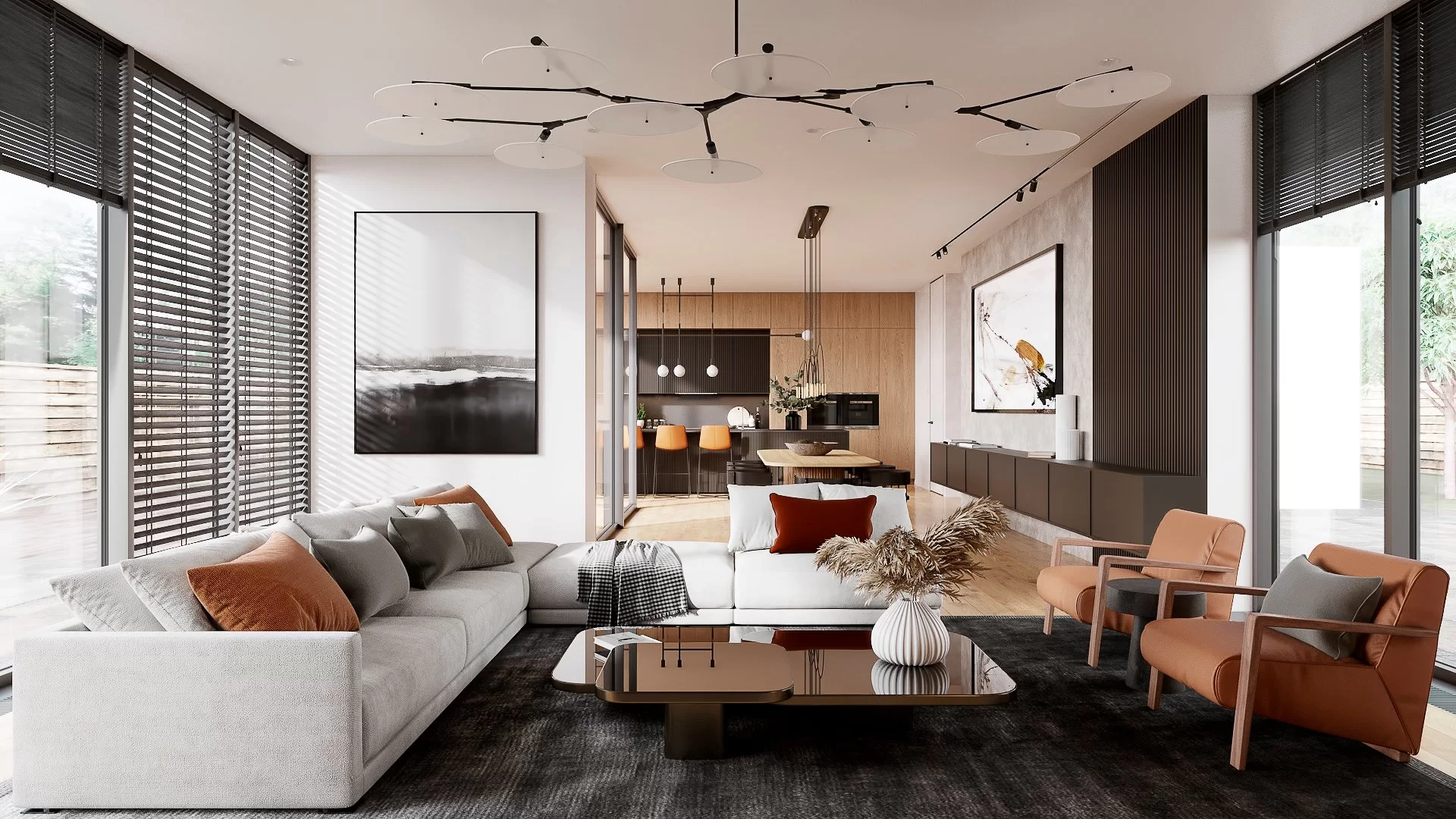 CGI is not just about communicating the functionality of a space. It's also about allowing the viewers to feel the mood of it. To help 3D visualization experts recreate the desired atmosphere in a virtual tour of a property, you should provide style and mood references. Those can be any pictures of design items and interiors of your choice.
If you work with our CGI studio, you can use our extensive virtual library with 3D objects for interiors in 12 different styles to easily find the right references. Using those, 3D artists will be able to masterfully convey your vision of the vibe in the future apartment. That will help your prospects fully appreciate the space, feel what it's like to be there, and make them want to move in.
#8. Background Photos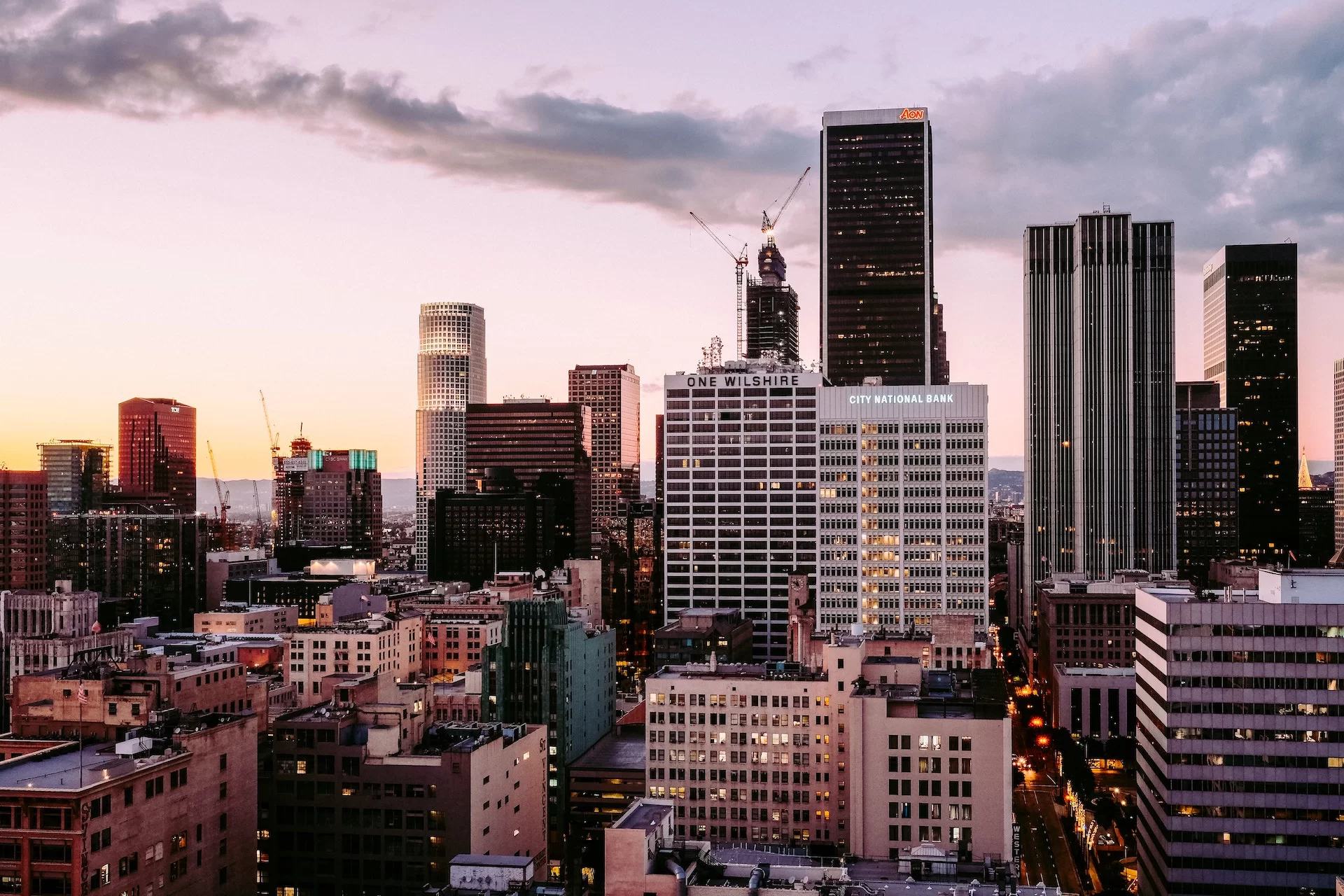 Background images are essential to get the views outside the apartment windows right. So, to get the most accurate visuals, you should submit actual photos of the area where the property will be located or pictures of some similarly-looking environment. Or, if you don't have those, you can just tell your project team the location of the apartment and they'll select the most fitting background images. By providing those references you'll ensure that your 3D virtual tour will provide the full open-house experience.
Those were the 8 essential references you need to provide to a CGI company to get a top-notch virtual apartment tour. Let's take a look at them listed below.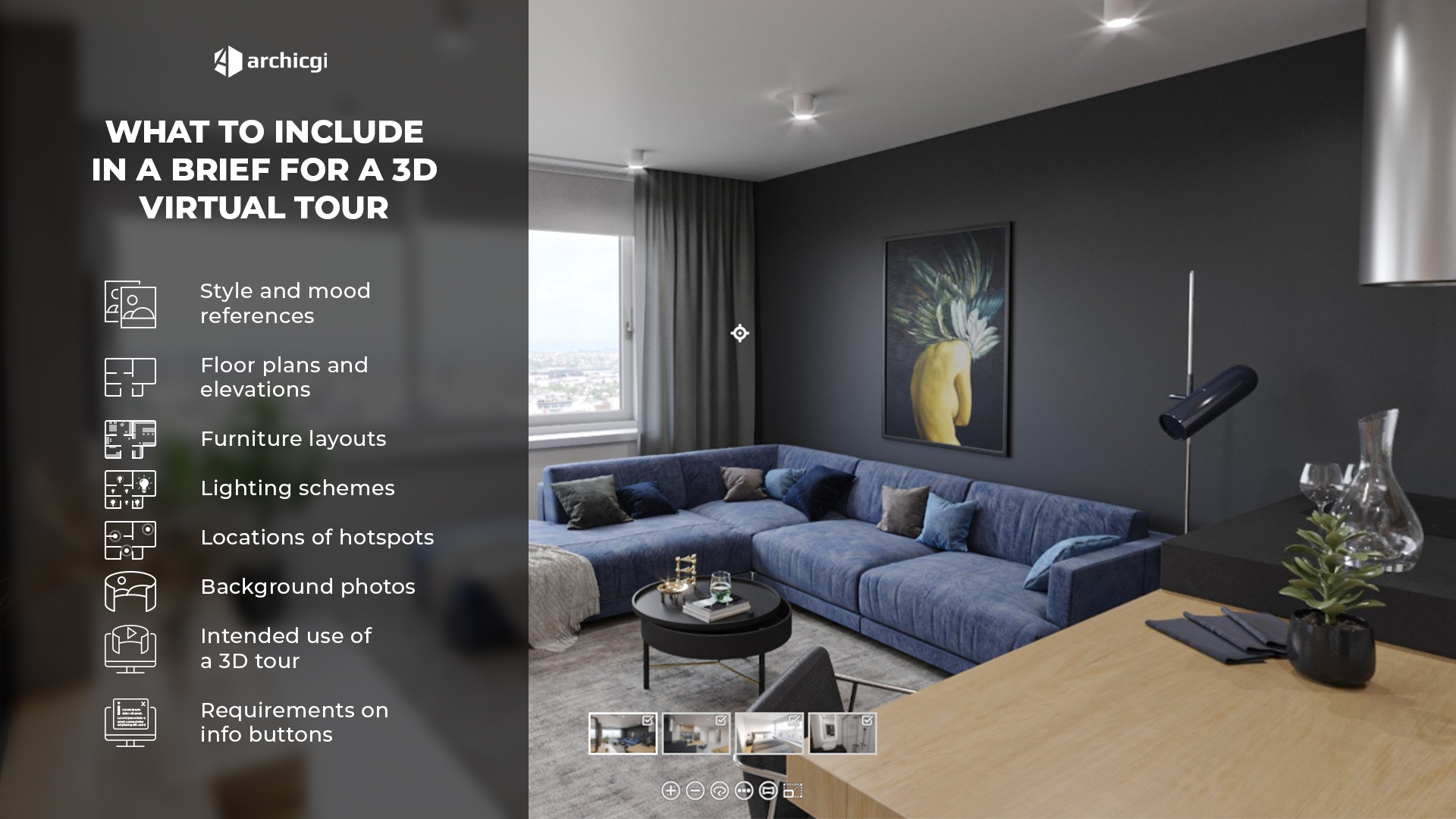 Now you know how to make a project brief that will allow you to get amazing results without any hiccups. And when your potential buyers see a professionally-made virtual tour, they will be mesmerized by the fun, informative, and interactive experience of viewing future homes in 3D. As a result, it will be easier to sway them into purchasing the apartments you're offering.
Want to use high-quality 3D virtual tours to pre-sell properties easier than ever? Contact us at ArchiCGI and get the most photorealistic visualization in the shortest amount of time!
---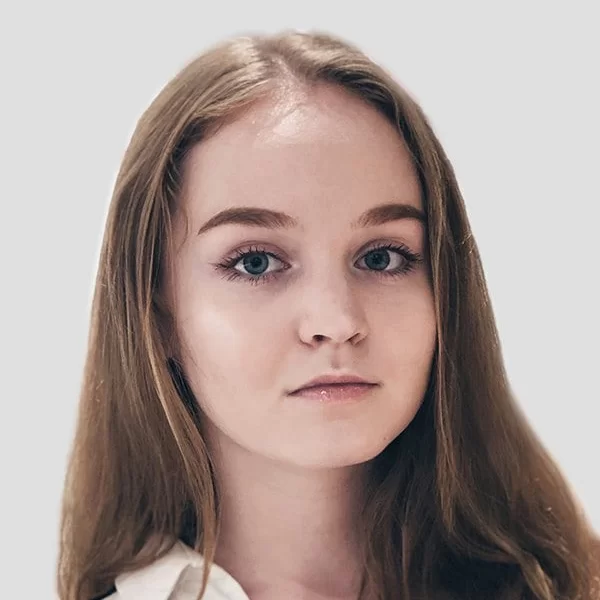 Ana Wayne
Content Writer, Copywriter
Ana is a content writer for ArchiCGI. She has a passion for design and architecture - and for talking about it. Outside of work, she is a fan of sci-fi movies and a street food connoisseur.