Looking for reliable partners for CGI outsourcing takes a lot of time and effort. It involves asking around, researching an ocean of candidates, making a shortlist, then negotiating the best, safest conditions for the first project. And since the first option rarely works out best, the quest is bound to start over shortly.
It doesn't help that the workload prevents from dedicating all the time to a thorough search. What would help is understanding what kind of CGI outsourcing partner to look for.
What would benefit the company more — working with a large company or small studio? Knowing this will cross many candidates off the list. And who knows the pros and cons of working with different types of CGI companies better than an architectural rendering company?
To make your choice easy and fast, we have made a list of advantages and disadvantages of working with both large and small CGI outsourcing companies. Read and use it to find the best 3D rendering outsourcer ever!
Small CGI Studio: Pros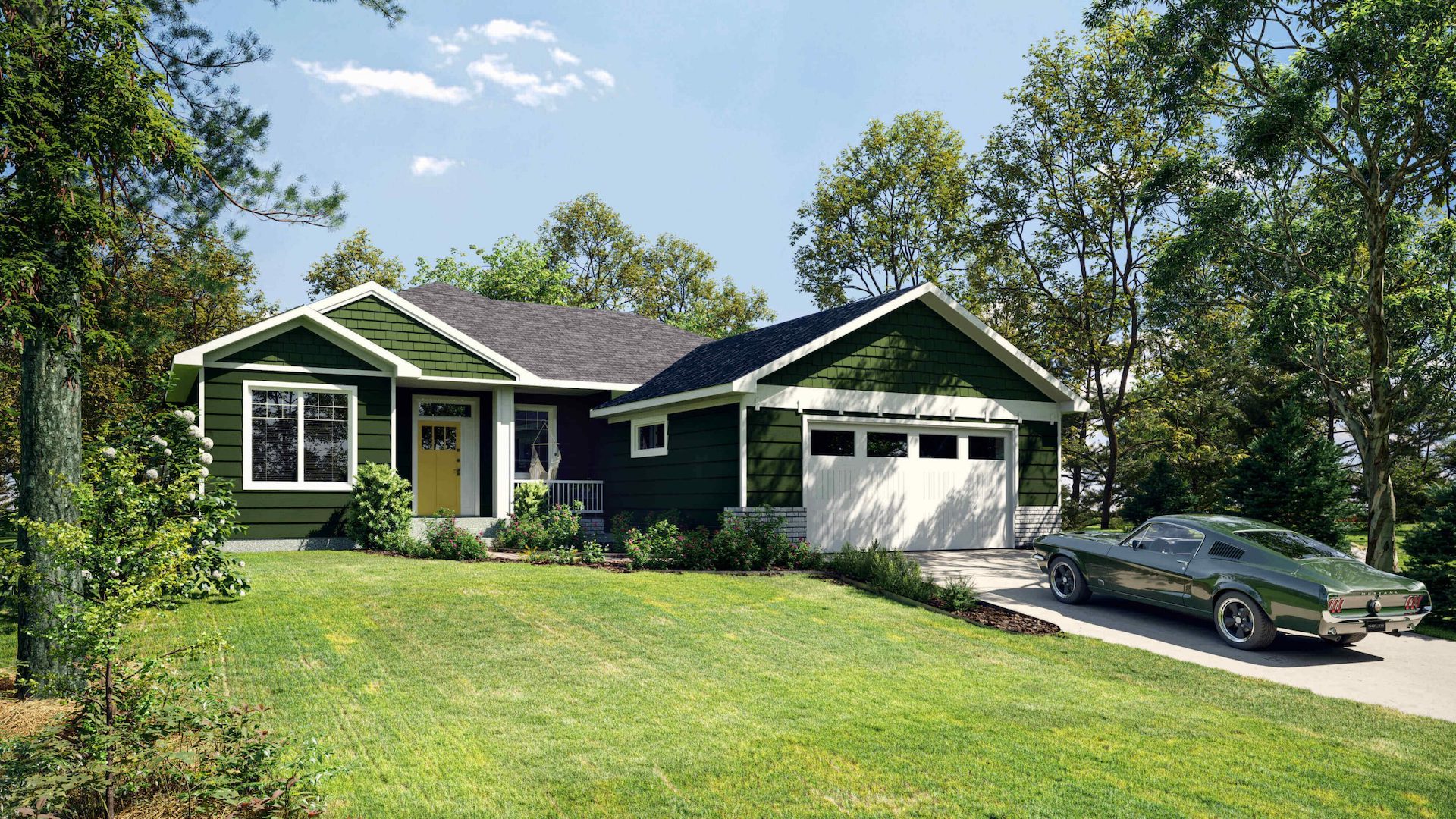 To begin with, we should clarify that small and mid-sized companies, which have similar features, are ones that have up to 300 employees. Now, let's talk about the advantages of such CGI outsourcing firms.
#1. Affordability
Usually, smaller outsourcing CGI studios have lower prices than the big ones. That makes them a great choice for young up-and-coming architects who are just growing their practice. Also, it's a good fit for professionals whose clients rarely ask for photorealistic 3D renders and are not ready to pay a lot for those. For instance, that might be the case if you're designing residences directly for homeowners.
#2. Flexibility
Small-size 3D visualization providers normally have much fewer clients than large companies. As a result, they might provide a more personal approach to each client instead of going with a standard workflow. That can be helpful when you're new to the whole outsourcing practice and are still developing your own routine as an architect.
#3. Niche Services
Small 3D rendering firms often specialize in a particular niche. They can be true professionals within it but lack experience in other areas. So, when planning CGI outsourcing, you should take into account the specialization of studios you consider as potential partners. Usually, you can see it in their online portfolios. When looking through a gallery of a 3D rendering company's works, you'll quickly find out which types of projects and architectural styles prevail in it. This way, you'll be able to understand if that CGI services provider is a good fit for you.
Small CGI Studio: Cons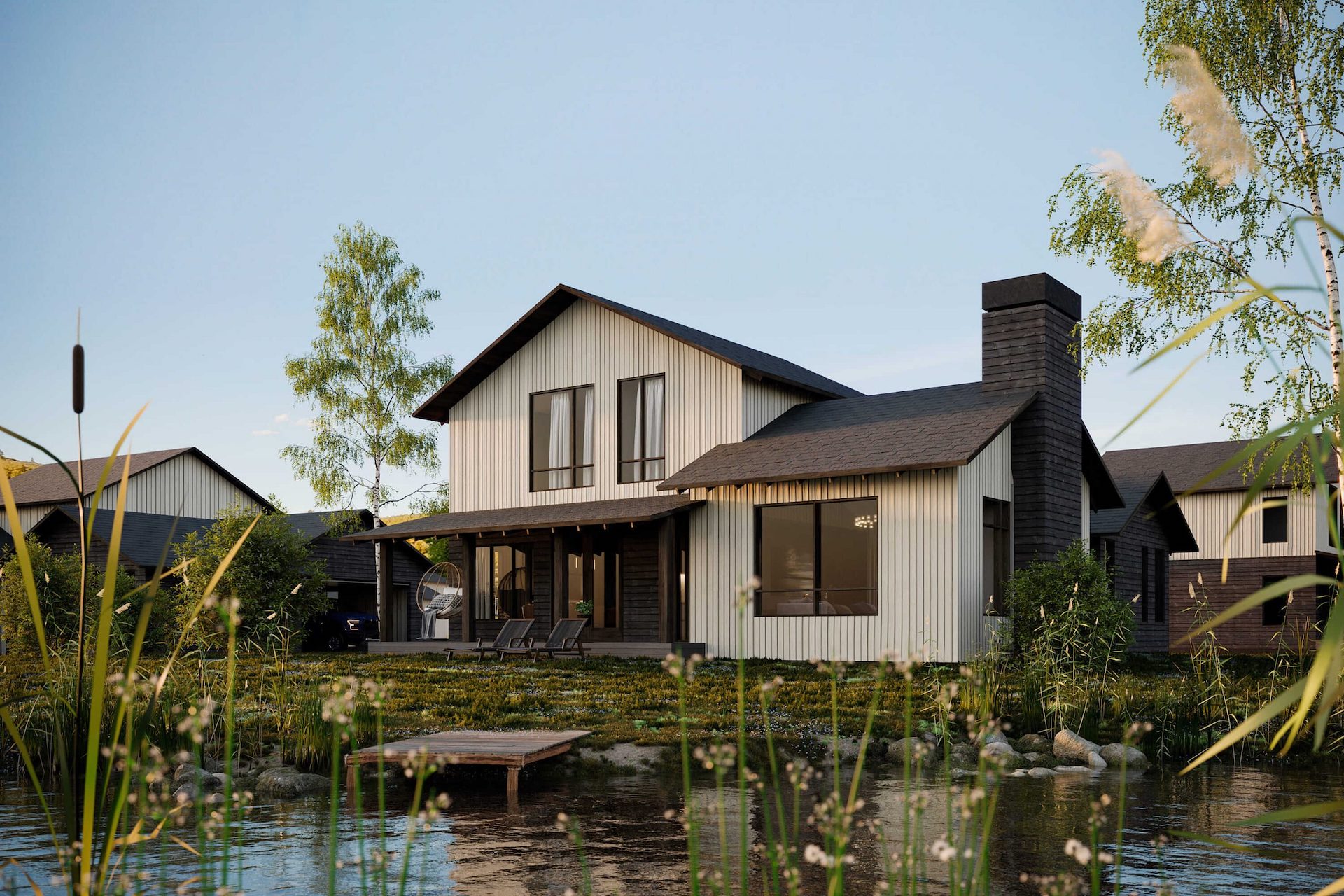 And now, let's take a look at the downsides of outsourcing to a smaller 3D visualization business.
#1. Limited Range of Services
Oftentimes, small studios don't have the resources to hire experts at different kinds of architectural CGI. As a result, you might not be able to get some types of services you need — for example, 3D animation. But if your projects are generally alike and require the same type of 3D visualization, you can confidently opt for a smaller provider.
#2. Small Number of Specialists
Naturally, small-size outsourcing studios employ fewer 3D artists. That means they can't handle large workloads or urgent orders that require simultaneous work of several CGI experts or even teams of them. So, if your projects vary in scale or require ultra-fast execution, a small provider will not be a good choice for you.
#3. Limited Resources
When it comes to CGI outsourcing, resources like hardware and software matter a lot. Top-tier computers and licensed professional programs cost a fortune and require regular updates, so smaller companies might not have the budget for that. Unfortunately, that directly affects the quality and speed of their services. Therefore, if you want to get ultra-realistic 3D visuals as fast as possible, a partnership with a small-size provider will not be ideal for you.
Big CGI Studio: Pros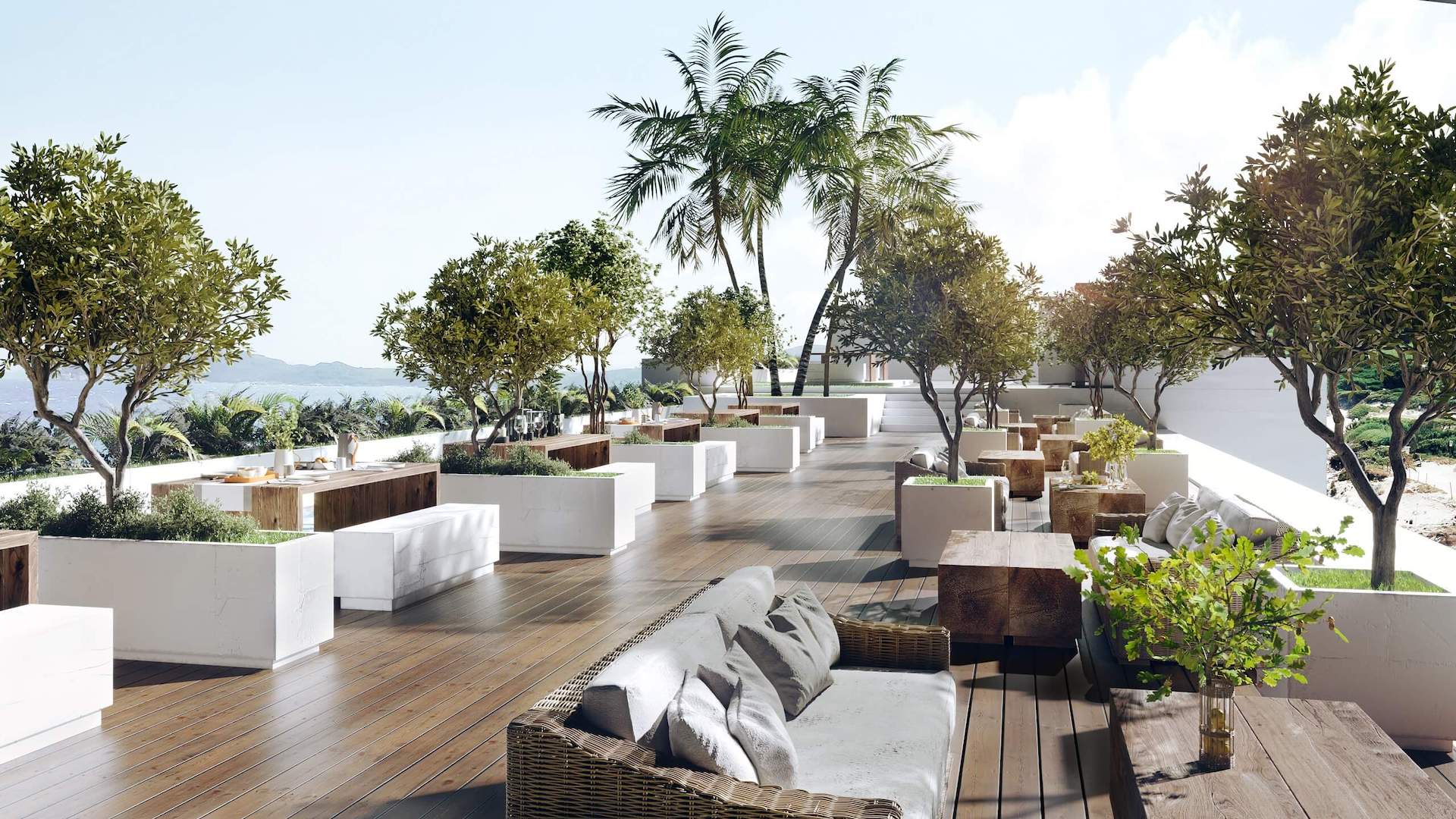 A large CGI business has 300+ employees. Like its counterpart, it has both upsides and downsides. Let's start with the former.
#1. Experience and Reliability
Big outsourcing CGI studios don't appear in a day. Therefore, you can be sure that any company like that has years of experience. Firstly, those 3D rendering specialists know how to work with different kinds of clients and projects. Secondly, they know how to handle all kinds of emergencies, such as power blackouts. All in all, you can always expect them to deliver results in consistent quality and style, and always on time.
#2. Large Number of Specialists
If you're thinking about outsourcing CGI because your projects are large-scale and/or technically difficult, you should definitely consider a big-size provider. Because a company with over 300 employees can handle any workload and deadline you send their way. Plus, you'll never experience delays or get images of substandard quality if your 3D artist goes on vacation or takes a sick leave. Because, in cases like that, there will always be another skilled professional to jump on your assignment.
#3. Comprehensive Services
Normally, the staff of a large outsourcing studio includes experts in various kinds of 3D visualization formats and techniques. So, you can be sure you'll get comprehensive CGI services, whatever your project may require. For instance, you can get beautiful photorealistic 3D plans and animation apart from still 3D renders.
Present your architectural project like a work of art with AI-powered CGI
#4. Top-Notch Hardware & Software
Professional hardware and software are the backbone of any CGI outsourcing business. Big studios usually have top-of-the-line equipment and programs to deliver the best results to their clients. Moreover, they regularly update those to always have cutting-edge solutions. Also, they often have their own render farms that allow for extremely fast rendering, so you can get your CG visuals super quickly. Furthermore, big-size providers normally have libraries of ready-to-use 3D assets, including models, scenes, and materials. This way, in most cases, you don't have to worry about the cost and time of custom 3D modeling or purchasing CG assets from outer stocks.
#5. Established Workflow Process
To operate at the top of its efficiency, every large outsourcing CGI company has an established process for working with every type of client or assignment. For instance, you can expect to get a Scope of Work form, an NDA, or an invoice in an instant. Moreover, this kind of provider usually has a custom CRM system that allows keeping the entire workflow process organized. Using it, you can always stay in touch with your 3D visualization team, give notes on drafts, and track your payment history.
Big CGI Studio: Cons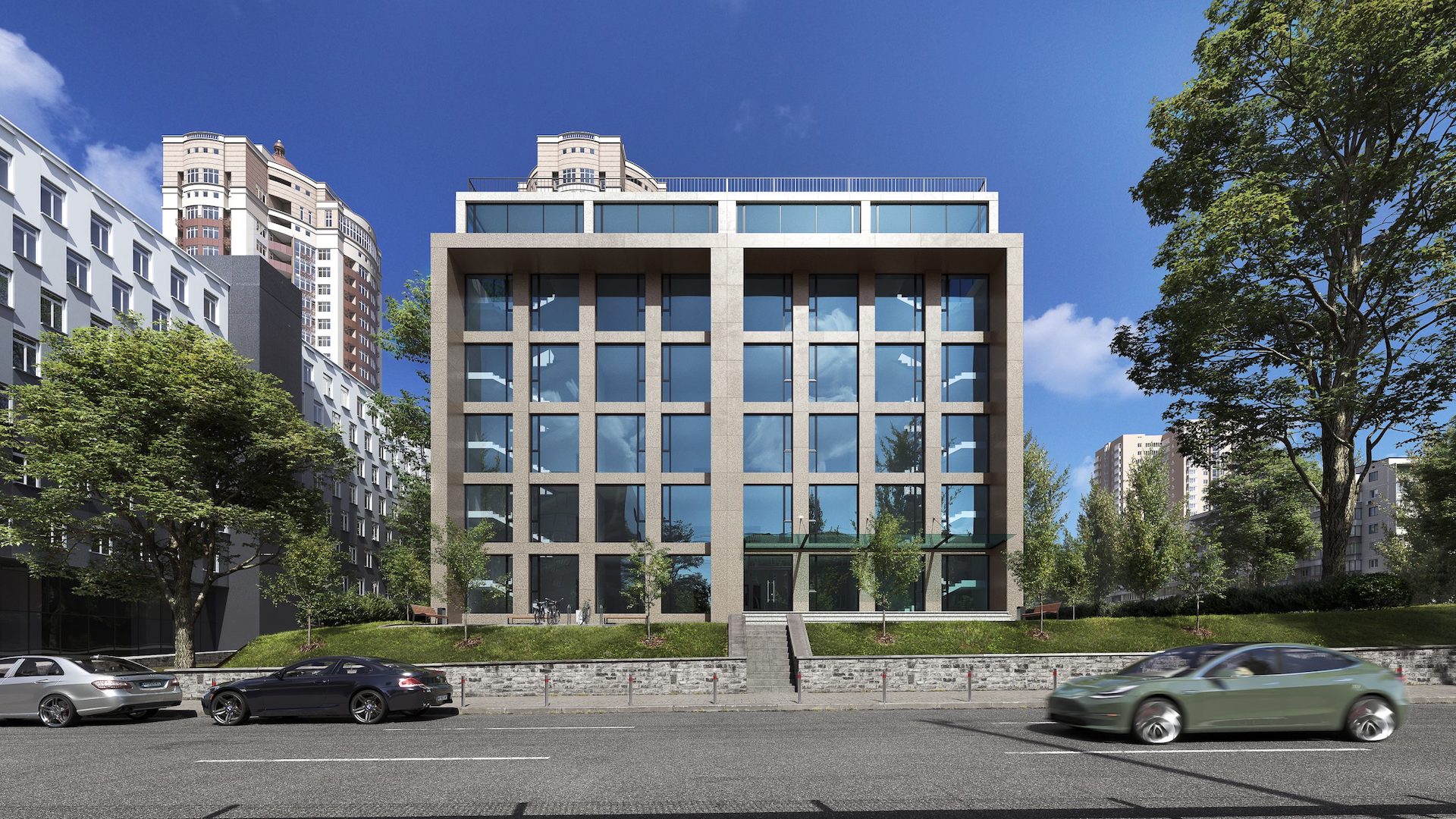 Having read the above, you might ask — are there really any disadvantages? Well, there is one.
#1. Higher Cost of Services
Naturally, it costs a lot to maintain a big business with all the features we listed above. So, the prices of CGI services are higher too in this case. But it's more than worth it if you need consistency and impeccable delivery in 3D rendering projects of different scale and complexity.
And that's all you need to know to make the right decision for your business when choosing a provider for CGI outsourcing. As you can see, it all depends on the kind of work you want to delegate and the volume of it. We hope this article was helpful for you and that you'll find your perfect 3D rendering studio very soon.
Looking for professional 3D rendering services to improve your design presentations and add fresh CG visuals to your portfolio? Contact us at ArchiCGI and get the best results in no time!
---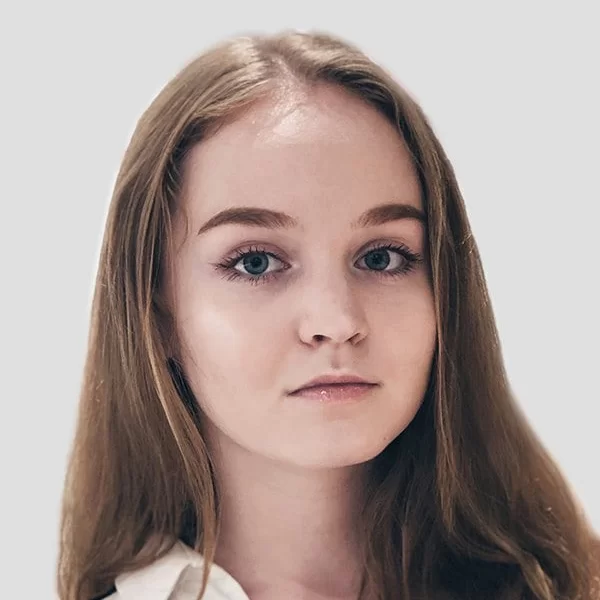 Ana Wayne
Content Writer, Copywriter
Ana is a content writer for ArchiCGI. She has a passion for design and architecture - and for talking about it. Outside of work, she is a fan of sci-fi movies and a street food connoisseur.