When it comes to choosing an outsource 3D studio for optimization of your business, picking the right one may not be easy – no matter whether you need it for architecture, design , or marketing. Nowadays, there is a great number of rendering companies on the market, which is why you must carefully consider the benefits offered by each of them. At first sight it doesn't seem like a difficult task: you just have to determine the most important work criteria, analyze the studios according to them, Google the reviews, and make a final decision about a company.
Usually, the key criteria that influence decision-making include price, quality and terms. On the market you can find both leaders which present high quality modeling services for considerable rendering prices and companies known for their cheap labor. Let's say that you have narrowed down your choice to a few companies, all of which have similar prices, quality and acceptable deadlines. Have you ever thought that project management and communication system should also be high on your list?
Why Effective Management and Communication are Important
Hard deadlines have become normal for modern businesses. This is why it's more effective to work with rendering studios that operate quickly, instantly receive and reply to your messages. Moreover, when you delegate your tasks to outsource, you should always think about monitoring their results. The more the distance, the harder it can be to control the effectiveness of work, which is why there is the need for clear procedures of management increases. As you can see, successful cooperation with a 3D visualization company can heavily depend on its approach to project management. Let's discuss different options and find out what can suit you best.
Rendering Companies and their Approaches to Project Management
Systems for controlling and supervising 3D projects can be separated into three categories: Open Source, paid adapted programs, and software uniquely created by a specific rendering company. Which choice is the best for you as a client?
OPEN SOURCE SOFTWARE FOR MANAGING 3D PROJECTS IN RENDERING COMPANIES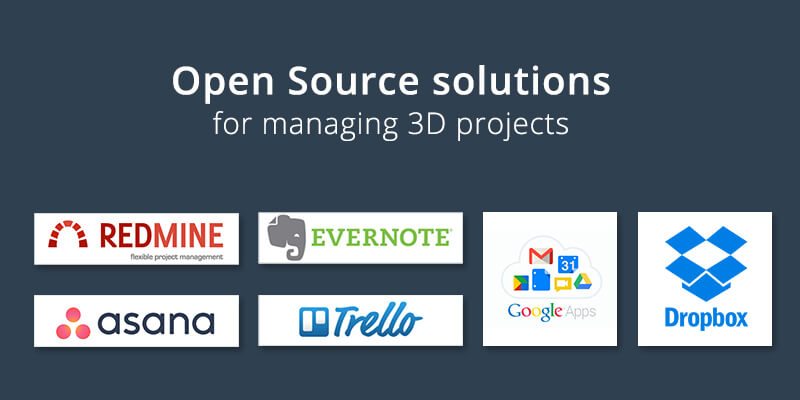 Benefits

Clear and comprehensible interface

Drawbacks

No possibility of creating users with different roles

Not enough functions to personalize the system for a specific 

rendering company

Different pieces of software should be used for the same task (for example, Redmine for tracking progress, Dropbox for keeping files, Gmail for communication…)
In most cases, using Open Source software becomes restricted to communication via email or Skype. Such an approach can be effective for a small number of tasks. However, once the company receives more orders, important information can get lost, and deadlines can be missed. Also, it is not very convenient specifically for 3D renderings.
PAID ADAPTED SYSTEMS OF 3D PROJECT MANAGEMENT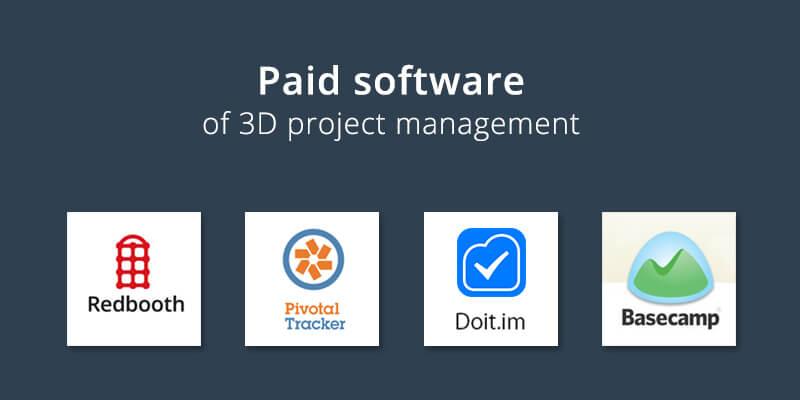 Benefits

Can be adapted for the studio's personal needs and 

services

It's possible to create users with different roles

A built-in communication system

Drawbacks

Interface is more complicated

No possibility of keeping financial data (for example, tracking of your payments)

Additional software has to be used for keeping files

No libraries of 3D models

A limited set of functions
For rendering companies that have integrated project management systems, it's typical to have big turnover, considerable numbers of staff members and multitasking. Most likely these companies are known on the market and work with a big number of clients, which is why you can easily trust them with rendering tasks. Whether their communication system can be comfortable is up to you.
RENDERING COMPANY'
S INDIVIDUALLY CREATED SOFTWARE FOR MANAGING 3D PROJECTS
Let's discuss positive and negative sides of such systems using as an example software developed by our rendering company, ArchiCGI. We created it for the convenience of our clients.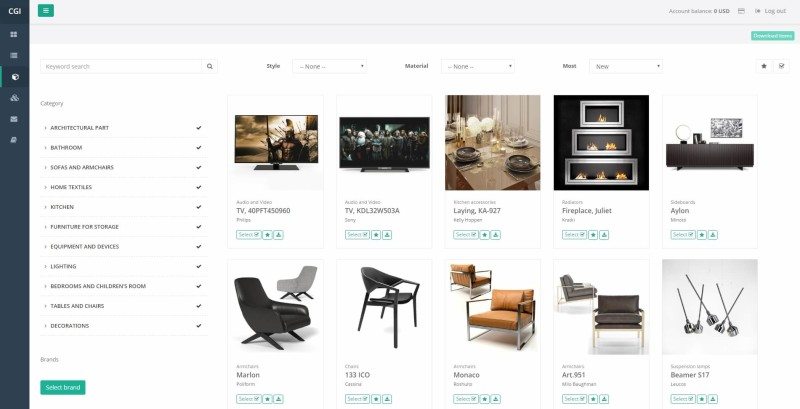 Benefits
Full integration of work process. Initially, you create your project, describing your requirements and suggestions, possible budget limitations and deadlines. Starting with this moment, our support team will help to complete your project as quickly as possible. You'll be able to track progress on all tasks whenever you want to.
Personalized approach. You can create an approximate budget for all tasks, considering your individual needs. For example, you can determine the cost of rendering individual 3D models or order the preparation of drawing documentation. Each time the final price is approximate and can be counted online based on the options that you choose.
One interface for the whole project. Requirements, tasks, files, communication, completed assignments – everything is in one place, in the window of your browser.
Items and samples. We have a database of 40,000 real-life 3D models of furniture and decoration, all of which you can buy in the shops. There is also a search system with convenient filters. Such a database is indispensable for 

photorealistic 3D renderings

. Also, you can use our catalog of completed 3D projects for reference.
Convenient communication. All professionals who work on your task are included in the dialogue: your manager, support, art director, visualizer. Notifications about new messages come to your email, and you can reply directly from there.
Finance tracking. There is a personal account with a history of all your payments. You can always see where each and every cent of your money went.
Timeline. It is a convenient hierarchy that keeps all history of events related to your project. It is easy to find a necessary file or to check your last comment in such a system.
Drawbacks
You'll have to get used to a new interface. However, we tried to make it as easy and comprehensible as possible.
A well-developed project management system that uses technology to take into account peculiarities of 3D visualization shows that the rendering company is professional, experienced in working with different kinds of projects, and client-oriented. With ArchiCGI, you can always be sure in the effective cooperation and completely comfortable interactions.
As you can see, each approach to managing 3D projects has its positive and negative sides. If you choose a rendering company as a long-term partner for fruitful cooperation, you should pay attention not only to rendering prices, but also to communication and management. You must be sure in the impressive result, comfortable information flow and coordination of your rendering company's actions.
We wish you to find a great business partner in 3D visualization, with whom you will work easily and comfortably!
---
Keith Gardner
Senior Project Manager
Keith is a seasoned scrum master who can turn even a team of complete strangers into a well-oiled machine. Outside of work, he is the king of social games and a caring dad for a ferret Tyra.