Without a client manager, a big part of outsourced CGI projects wouldn't have succeeded or started at all. Why is that? Because client managers are responsible for finding and retaining clients, introducing them to the existing and brand-new services, explaining the workflow, and overall building the basis for long-term cooperation. In essence, client managers not only guide you into the world of 3D but also nurture partnerships, ensuring that you get the most out of working with a CGI contractor.
Curious about how exactly client managers contribute to your projects? Want to learn if it's possible to start a project without a completed brief or with a very tight deadline? To answer these and many other interesting questions, we invited our client manager Artem Kopus for an interview. Read it to learn about the inner workings of our 3D rendering studio and to get some useful tips for your projects!
Artem, tell us a bit about yourself and how you became a client manager in CGI projects. 
I have a degree in business economics. However, I haven't ever practiced in this field. After graduation, I worked as a waiter for some time. But at a certain point, I decided to move on and find something I would feel truly passionate about. I left my job and started to search for new opportunities.
Having looked through many openings available at the time, I stumbled upon one for a Junior client manager at ArchiCGI. It caught my attention right away. I'm not an artist myself, but I've always been interested in art and creative work. Plus, I'm an extrovert and cannot go a day without communicating with people. So, I decided to give it a try, and it was a life-changing decision for me. After an interview with ArchiCGI's recruiter, I was hired and started my career as a client manager in the largest 3D rendering studio in Europe.
How long have you been working at ArchiCGI? And how many clients do you have now?
I've been a part of our team as a client manager in CGI projects for over 4 years. My client portfolio is quite extensive. It includes around 15 very large and well-known companies, among others. I have clients from the architectural, interior design, and furniture industries. For example, I work with Jofran and Article furniture brands. I would love to share with you more of the big names, but due to the non-disclosure agreements we have signed, I must maintain confidentiality.
At ArchiCGI, not only 3D artists work with each client, but an entire team of other specialists. Who are these people and what do they do?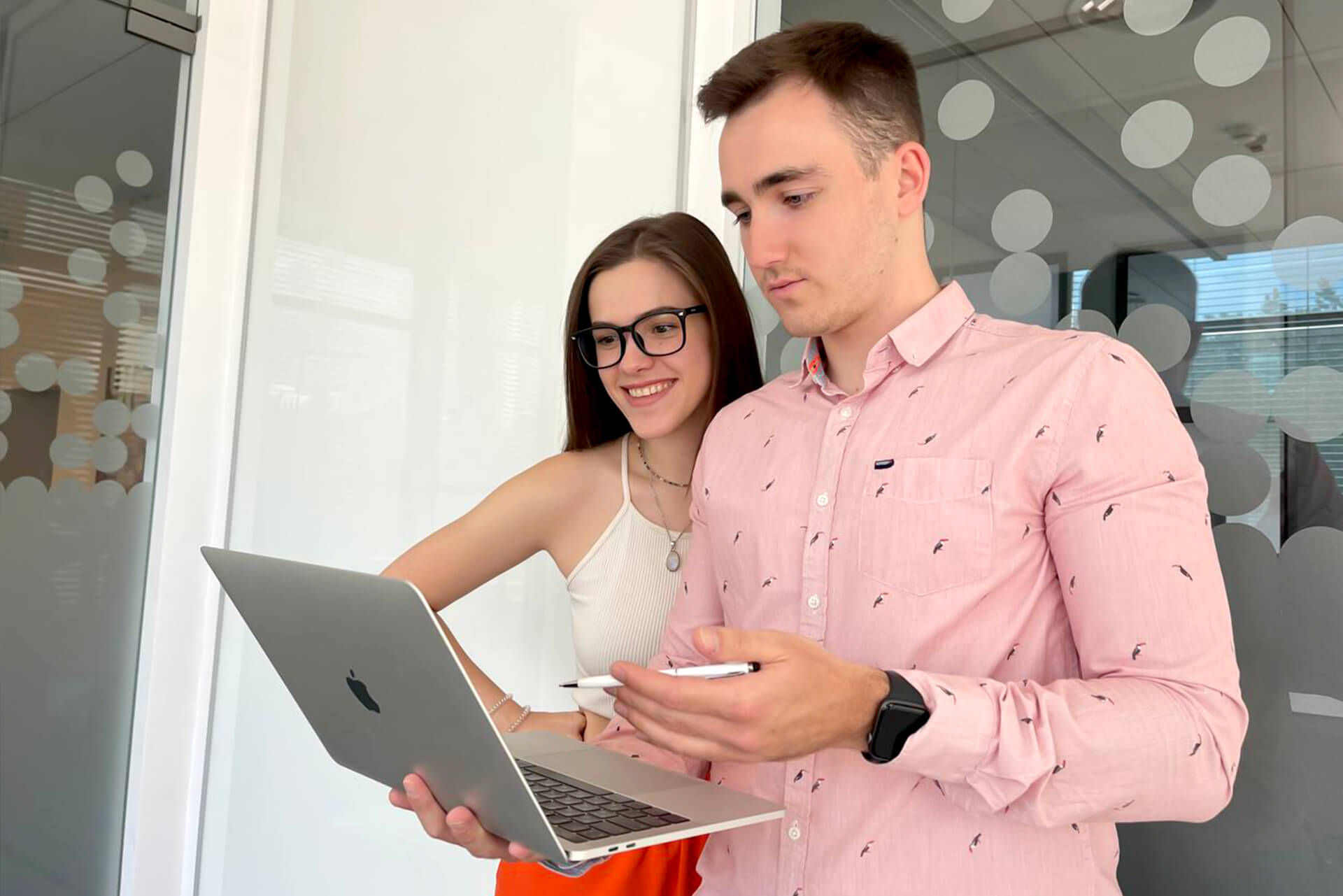 Our company's staff is divided into many separate teams. Apart from 3D artists, each team includes a mentor and a project manager. PMs are responsible for completing briefs (also called SoWs — scopes of work) with clients and then reviewing those briefs with the artists. Also, they distribute tasks, work with a client's feedback during the project, check the quality of renderings before submitting them, manage deadlines, and so on. This is very convenient for 3D artists, who are not distracted by side tasks and thus can focus on their creative work.
Mentors are our Senior 3D artists, the most seasoned experts in transforming a client's vision into stunning photorealistic imagery. They are in charge of developing their team members' skills. That means that our mentors are always ready to help less experienced artists in refining their work so that it would match or even exceed the client's expectations. 
Apart from 3D artists, each team includes a mentor and a project manager.
Overall, at ArchiCGI, each team member excels in what they do. Together, we work like a well-oiled machine, helping our clients to get outstanding results in the shortest possible time frames.
And what is your role as a client manager? 
As the initial point of contact for clients interested in our services, my primary responsibility is to meticulously analyze their needs and requirements. Gaining a comprehensive understanding of their practice and the business objectives behind choosing 3D rendering is crucial. With this information, I can propose the most effective solutions for presenting the client's project while providing guidance on optimizing the budget. To illustrate my suggestions, I use relevant case studies from our previous work.
One of your responsibilities is introducing a new client to our workflow on a free demo. Tell us about that.
During a free demo, we and the client get to know each other. First of all, I ask what issues they are facing in their business and what made them consider outsourcing 3D rendering. For me, it's absolutely crucial to understand the client's struggles and challenges to offer them what they really need. Based on their answers, I come up with the best options for overcoming those issues with the help of our services. 
Also, in the course of a demo, I present a range of 3D rendering solutions that might suit our client's needs. Plus, I explain the workflow in our custom-built CRM system called Archivizer. Then, I walk clients through each stage of a typical project to provide a clear and transparent understanding of the process. 
It's absolutely crucial to understand the client's struggles and challenges to offer them what they really need.
To further build trust, I offer to do a small test project. It allows clients to get a firsthand experience of our proficiency, smooth communication, and rapid delivery of quality results. And, of course, I invite them to register in Archivizer to get started.
What happens next? 
If a client is interested in moving forward with us, I arrange a meeting with the entire team, which includes one of our mentors serving as the project's art director. Our team reviews the client's brief and asks additional questions to better understand their preferences. We inquire about their favorite styles, what aspects of their previous experience with CGI they liked or disliked, and any elements we should use or avoid in our work with them. This information is documented and added to the client's profile in our CRM, ensuring our specialists always know which direction to take when working on this client's projects.
We discuss each stage of our workflow so that the client is well-informed about what to expect. Also, we always ensure our timelines and approach align with their needs, which is particularly important if they are collaborating with some end client. And then, when everything is agreed upon and the initial payment is received, 3D artists get down to work.
Want to learn how much your project costs? See how we evaluate 3D rendering projects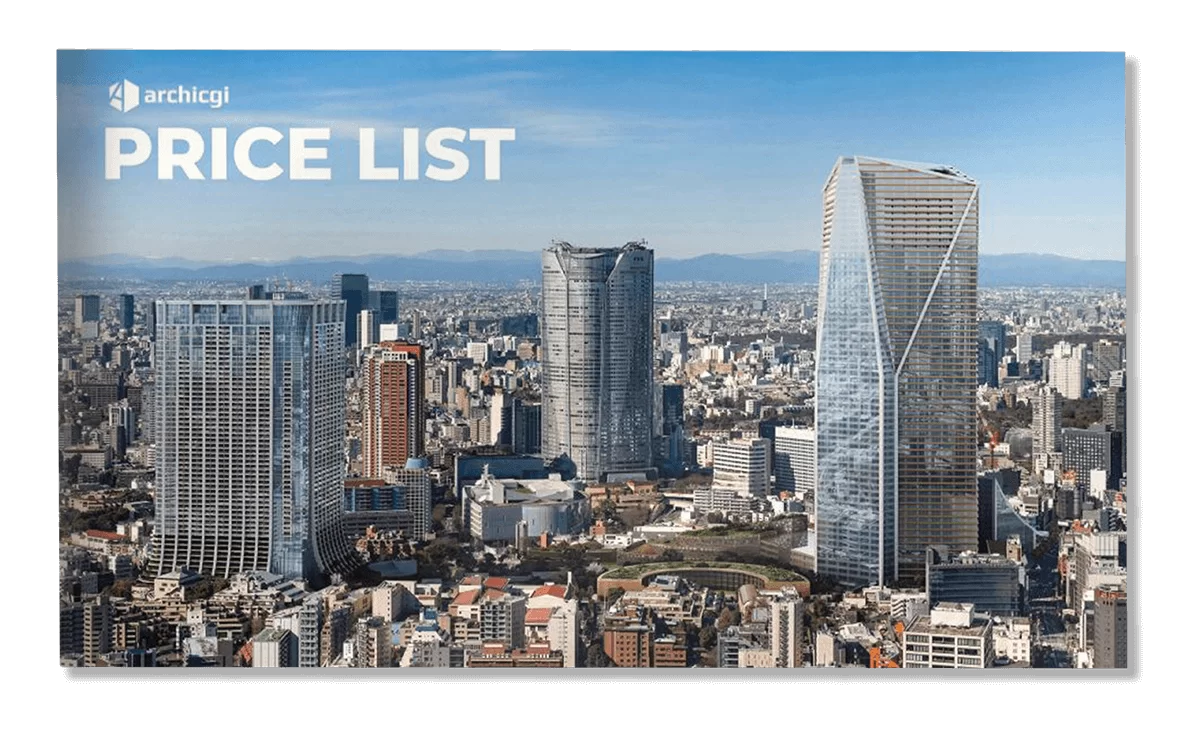 In what ways do you continue to contribute to the project after that? 
My responsibilities as a client manager in CGI projects include calculating the payments and issuing invoices, as well as assisting with the signing of all types of legal documents, such as NDAs. Apart from that, I provide training on how to use our CRM system and present new 3D solutions to clients.
Also, I conduct regular meetings to review ongoing projects, gather feedback on our work, and identify any issues that may arise. Working closely with the team, we resolve those concerns as soon as we can. We compile all the notes and requirements received throughout the project into a client's file. Then, we create a presentation to discuss and agree on these details with the client. This way, after completing several projects together, we develop a comprehensive understanding of the desired outcomes. It is a great way to streamline our workflow.
My primary focus is to maintain a helicopter view of our collaboration, ensuring that I have a comprehensive understanding of the partnership's overall progress. This enables me to detect and address any issues, whether it involves a client's dissatisfaction or the team's need for additional resources to complete a project successfully.
My primary focus is to maintain a helicopter view of our collaboration.
Can you provide an example of resolving a challenging situation with a team or client?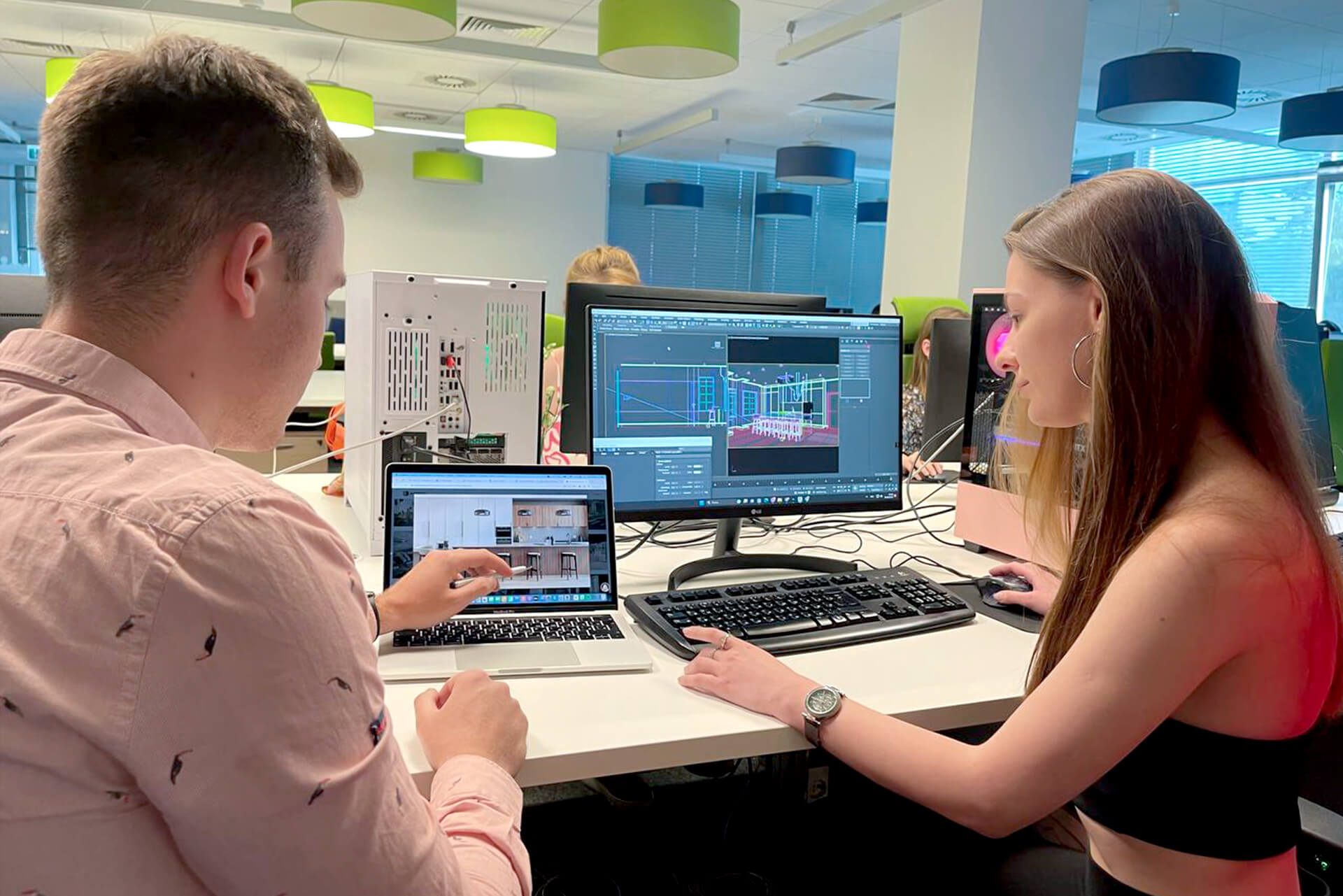 Sure! I've recently received a request from one of our clients to model 250 items within a tight deadline of three weeks. He was running out of time, and his end client was already growing anxious. 
At first, I thought the timeframe was unrealistic, and that we would not be able to complete the task. However, after asking a few additional questions, I came up with a workable solution. The client told me that the products were meant for 3D visualization of a large complex for a senior living facility. So, we agreed that medium-level-of-detail models would suffice. They take much less time to create than high-detail ones, so we were able to deliver the results before the deadline. 
For this project, I allocated a large team of modelers. Together, these 20 specialists tackled the project and completed it in just two weeks. Our client was happy with the outcome. A few weeks later, he returned with a similar task. The client already knew that we had a well-established workflow in place and could deliver the results quickly and efficiently. So, he entrusted the work to us with no hesitation.
There are two types of workflow at ArchiCGI: standard and agile. Tell us about the difference between them. 
Our standard workflow implies that a client has a clearly structured brief and prefers to work step-by-step within a well-established process. Before getting started, we outline and agree upon the sequence of stages, such as presenting grayscale renderings first, followed by color drafts, and, finally, completed renders. An approach like that ensures streamlined, organized, and predictable progress.
However, some clients want to actively participate in the creative process. They may want to have a hands-on role in bringing their vision to life using the skills of our 3D artists. Or, we might sign an agreement allowing for continuous changes, no matter the scope of them. In such cases, we adopt the agile workflow model. That means we assess the cost of each stage individually or work on an hourly rate basis. We are very flexible and always open to adjusting our processes to a client's needs.
What additional perks can you offer to a client to make their work with us even more convenient?
3D renderings by ArchiCGI studio
We adapt our working hours to adjust to the client's time zone. That means we adjust our communication times and know when exactly we need to deliver results, ensuring that they are received during the client's business hours.
If a client has a limited budget, we can always offer more affordable options. For instance, rather than employing senior 3D artists, we can assign a team of skilled mid-level 3D artists to work on the project. Alternatively, if photorealism is not a priority and the main focus is on the volume of work, we can suggest the services of our junior artists at a very reasonable price.
In case it is a regular client who provides us with a steady flow of similar tasks, we usually agree on a fixed price per task. This approach allows for effective long-term budget planning. 
If a client has a limited budget, we can always offer more affordable options.
Oftentimes, regular clients may identify their preferred 3D artists from our team who they enjoy working with. In such instances, we can specifically assign these artists to always work on this client's projects.
How do you communicate with the client upon the completion of a project?
Once the project is completed, we invite a client for a call with the team. During that call, we do a project recap to get their evaluation of the quality of our work. These meetings help us assess all the aspects of our workflow, identifying areas for change or improvement that will enhance our future cooperation. This information is also added to the client's file so that every team member could check it out in the next projects.
When it's the best time for a client to schedule a free demo: once they have a comprehensive brief or in advance?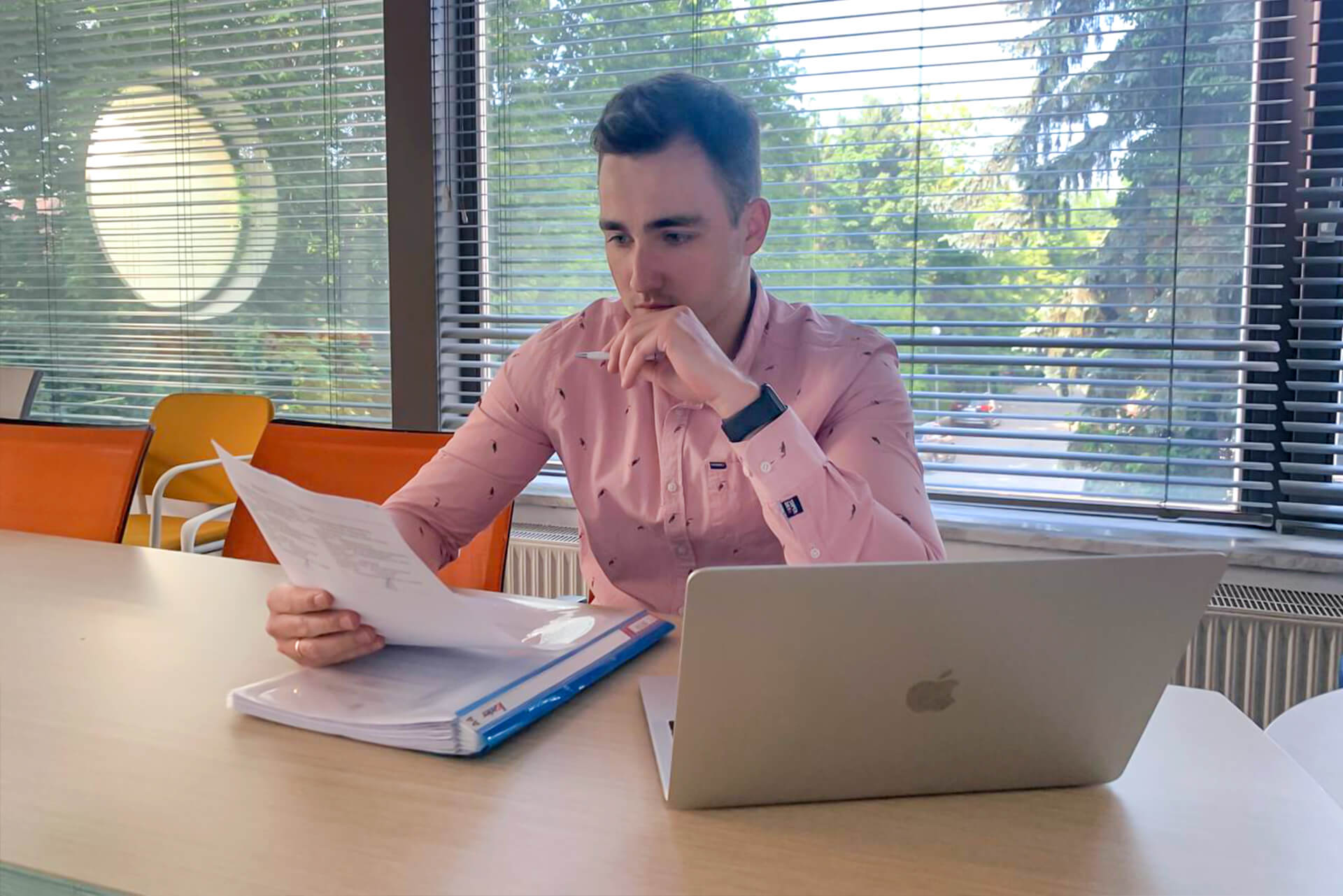 The ArchiCGI team is open to any scenario. If a client has experience with 3D rendering and knows which files are required for a project, that's fantastic. In such cases, I'll promptly organize a call with the team to review the assignment, clarify the details, and request any additional files if needed.
However, in case a client doesn't have a fully formed brief yet, that's not a problem at all. I am always happy to provide guidance on how to compile a SoW to complete a project with minimal revisions and within a reasonable budget. As a client manager, I will guide the client through every anticipated step of the process, offering consultation on timing, pricing, and other aspects. So, do not hesitate to contact us. See you at your free demo!
In case a client doesn't have a fully formed brief yet, that's not a problem at all.
We thank Artem for giving this interview, and we genuinely hope it provided you with some useful insights about outsourcing 3D visualization. 
Get your project estimated in just 1 hour - fill out this brief!
Now you know how exactly we carry out each project. If you like our approach and are interested in trying out our 3D rendering services, get in touch with us! We assure you that your dedicated team, including the client manager in CGI projects and other specialists, will bring your vision to life through stunning photorealistic renders while ensuring a seamless and hassle-free workflow.
---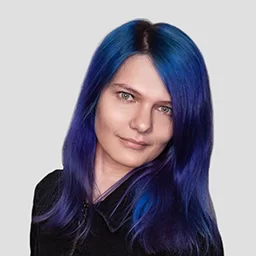 Catherine Paul
Content Writer, Editor at ArchiCGI
Catherine is a content writer and editor. In her articles, she explains how CGI is transforming the world of architecture and design. Outside of office, she enjoys yoga, travelling, and watching horrors.