Gail Doby's knowledge and talent in the field of interior design are unmatched. The facts speak for themselves: Gail has been sought after as a designer even before getting her design degree. Since earning that degree, along with one in finance, she has gained extensive experience running her own design firm for many years. Ultimately, she reached a stage where she wanted to assist fellow designers in managing their businesses and achieving prosperity. At that time, the groundwork was laid for Gail's coaching and consulting group, which is now known under the name Pearl Collective.
Today, Gail's primary focus is helping interior designers transform their businesses for the better in every possible way. With her guidance, they master finances, marketing, sales, and other aspects that might be challenging for creatives. A number of Gail's clients undergo such substantial, positive transformations in their businesses that they return to her collective as coaches.
The team of our 3D interior rendering company seized the opportunity to speak with Gail. We asked her a variety of questions to which interior designers might be seeking answers. Gail shared with us the keys to cultivating a successful designer's mindset and strategies for addressing the obstacles designers encounter, among many other insights. What's more, she illustrated her points with real-life examples from her practice.
Want to know how to take your interior design business to the next level? Read or watch the interview with Gail and find out!
How did you enter the design industry? Do you have experience in other fields as well?
When I started many years ago and got a degree in finance and banking, of all things, I ended up working for a Fortune 500 company. My job there included calling on architects and designers and helping them specify carpet products. It was an interesting way for me to get familiar with the industry. 
Over time, I noticed that everything I did had some element of design with it. So eventually, I got a design degree and decided to run a design business. To sum up, I've been around the industry my whole adult life, and it was more by accident. It certainly wasn't intentional.
It sounds more like it wasn't you who chose the industry, but the industry chose you.
Maybe so. It was really an interesting series of events. Every time I turned around, I kept finding out that, for example, my friends would ask me to help them with designing their houses. What's more, they would fly me around the country to do that! And this was even before I had a design degree. 
Finally, after I got married, my husband and I both decided to go back to school. So, it was right after I'd gotten back from Cleveland doing a house for a friend when I said, "I think I should get a design degree everybody keeps asking me for". That's how I ended up here.
Share with us the story behind the Pearl Collective and its current activities as a business consulting group.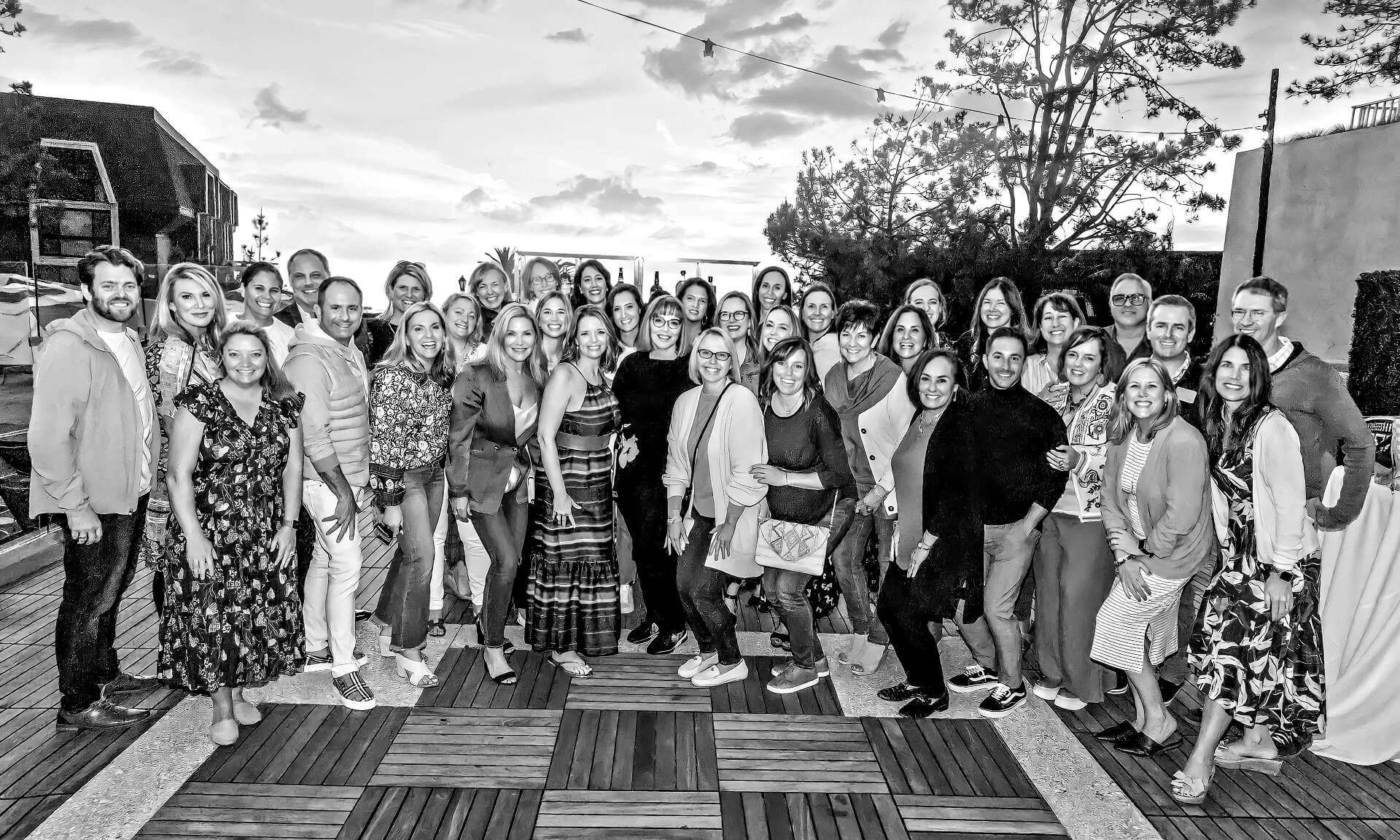 We started many years ago. I had a design business and I hired a young woman, Erin Weir, who started as an intern. She is now my second-in-command, and we're almost finishing up our 17th year of working together. 
Around 2008, we decided to start a consulting business. We aimed to help designers learn how to run their businesses because we had lots of friends that didn't know how to do that.
Our main goal is to help our clients build more confidence, financial security, and wealth.
Originally, we were known as Design Success University. Then, in 2014, we rebranded to Gail Doby Coaching and Consulting. And just last year, in 2022, we went ahead and rebranded once more to Pearl Collective. This time, it was a little bit of a broader change in how we were approaching the business. That's because we now have a collective of clients (three collectives, actually) and also a collective of coaches working with us. We focus on business coaching and consulting, and our main goal is to help our clients build more confidence, financial security, and wealth.
How does the approach of the Pearl Collective differ from other similar services in the industry?
Since I have a finance degree, I ended up bringing that into the business quite a bit. That's because I've learned that most designers are really great at the creative part, but they may not be that great at the business part. So I decided that this is a gap we can fill. We've been doing this now for 15 years, and we've had the opportunity to develop all sorts of financial tools. 
For example, we offer modeling tools that can help people put together a three-year financial model. We look at their personal finances to see how it connects with their business. Also, we learn what their goals are so that we know that we're building a business that supports those goals. I think that's something we do that other consultants don't do.
We help interior designers go from being slaves to their business to understanding how to run a successful business and make money at it.
Another interesting thing is that over time, some of our clients have become coaches for us. That's because they believe in what we do as they've experienced radical shifts in their business after working with us. So, we have these people returning and wanting to give back to help other designers in the industry. It's been so fun to watch this ecosystem develop! I can say it really helps a lot of interior designers go from being slaves to their business to understanding how to run a successful business and make money at it.
What is the top challenge designers face?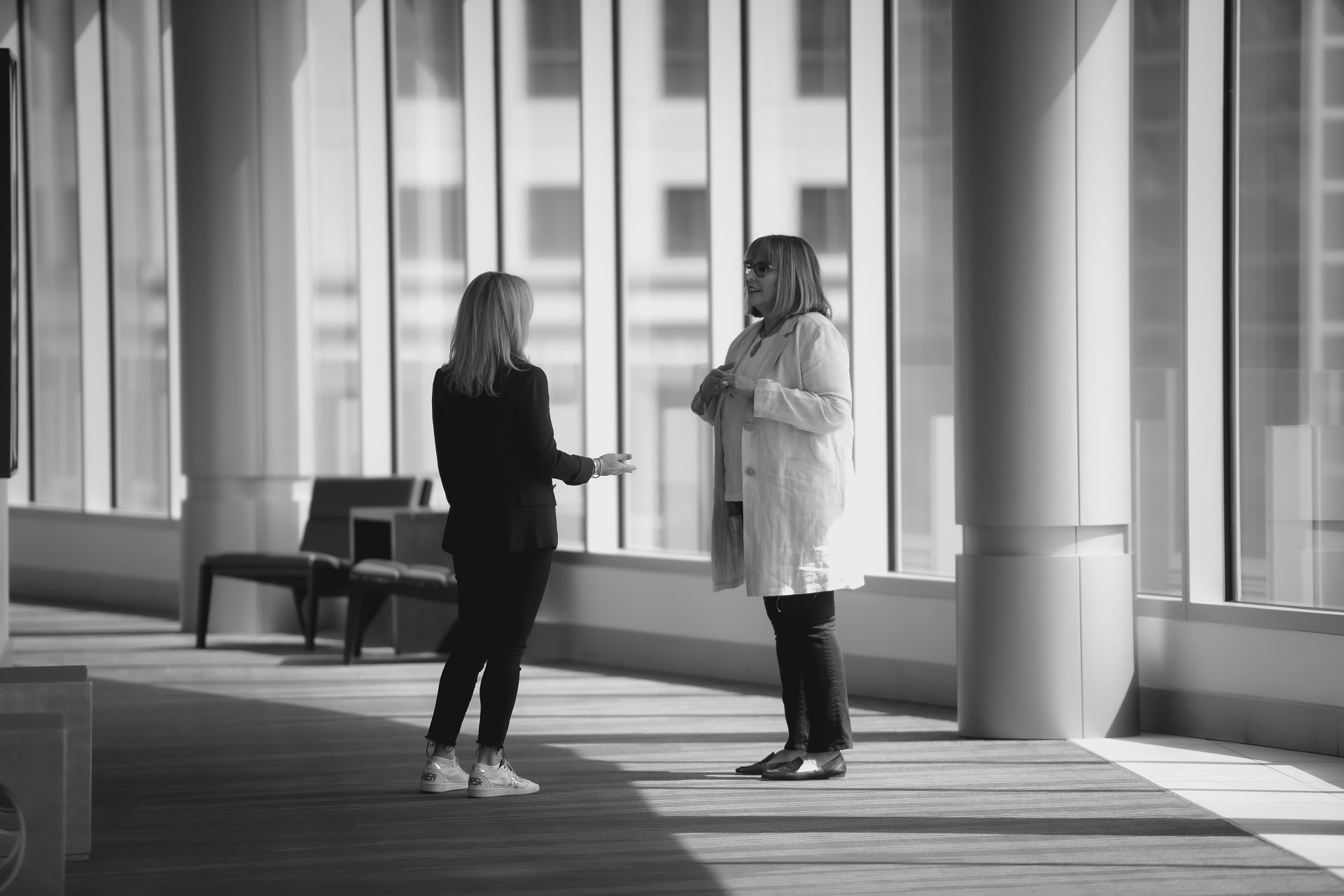 The thing that happens for most, and I've heard this in so many conversations, is that people will come and say, "I'm stuck. I don't know how to get my business to the next level. I can do what I'm doing right now, but what I'm doing won't get me further than where I am". And it takes not just one decision or skill to fix that. 
It takes multiple things to be really good at running a business. One of those is to have a plan for where you're going. The second is to have the right strategy for where you're going. And then, you need to make sure you have all the pieces in place. These include marketing and sales, as well as building a team and understanding financially how to build a successful and profitable business. 
Many designers spend too much time making other people happy but forget to make themselves happy.
All of those skills are not necessarily things that people come naturally to the table with as design business owners. So, our goal is to help them overcome these obstacles as quickly as possible and develop a way to make decisions smartly.
I'll give you one other little detail that I think is so important. That's the mindset behind running a business. Most people come into the design industry and think, "Oh this is exciting! I want to design houses and I want to make people happy". What I mean is that often, designers spend too much time making other people happy. And sometimes, their mindset is not in the right place. They do not think, "I've got to make myself happy too. And I've got to enjoy my business to make money at it for me to feel good about what I'm doing". In my opinion, it's really important to have that mindset as well.
What specific aspects of business do your clients require assistance with?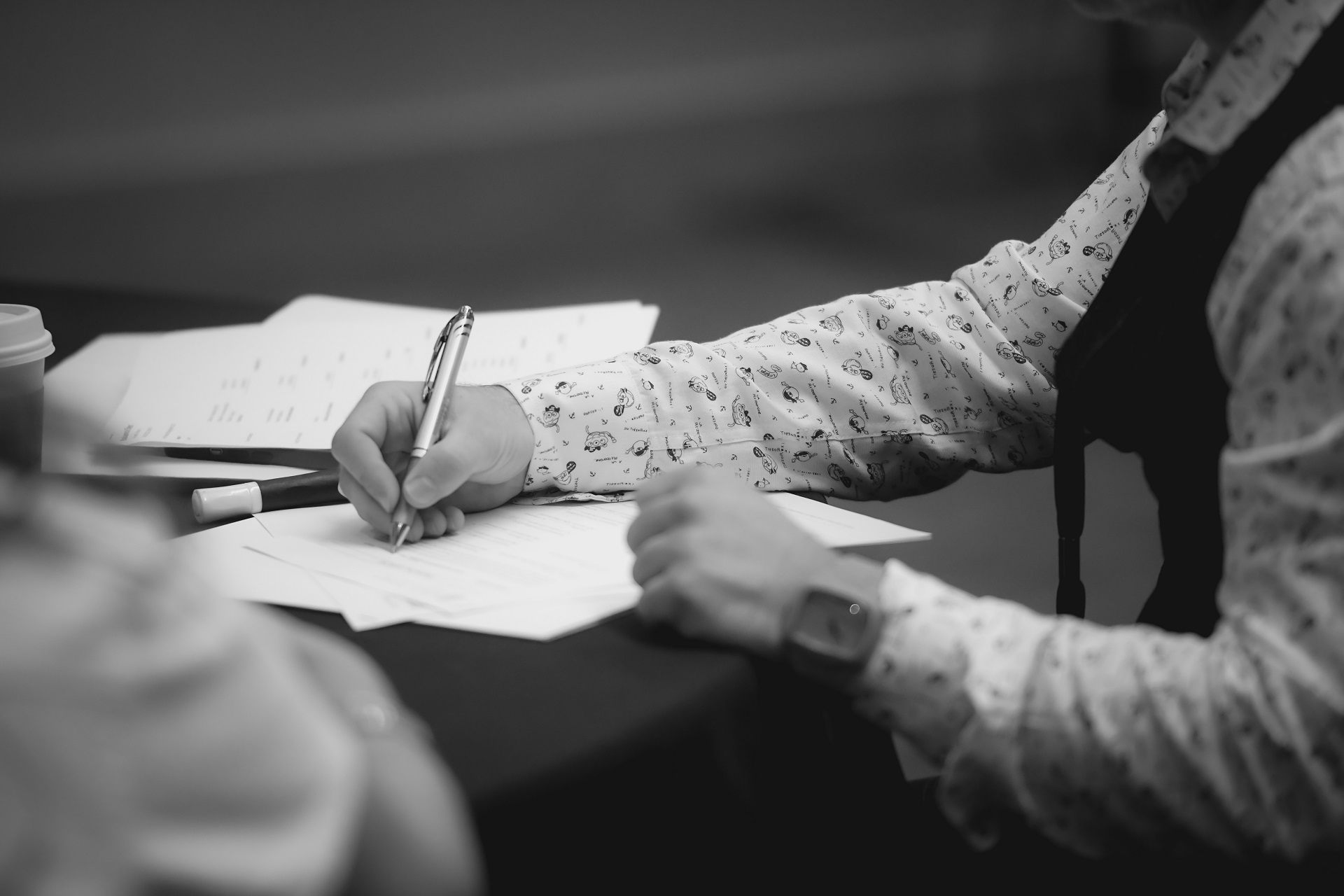 Most interior designers come in with a fear of numbers. But this is a big part of what they do. They have to put together proposals, get money from clients, and so on. 
There's really a lot around developing the financial strategy. So, we start there because it's ultimately important for a designer to be able to be rewarded for the hard work that they put in. This is not an easy profession. I would even say, this is probably the hardest work I've ever done! Being a designer takes knowledge of so many aspects. 
The difference between those who are successful and those who aren't is that the former are willing to learn.
However, you can be great at design but you've got to be equally as good or better at running a business. That's how it works: you can be a fabulous business person who is an average designer and makes a killer income, or you can be a fabulous designer who is terrible at business and struggles all the time. 
Basically, the difference between those who are successful and those who aren't is that the former are willing to learn. They're coachable and they understand they need to have a plan and financial knowledge to make their businesses run well.
In one of your blog articles, you discuss the significance of photography in marketing for designers. What are your thoughts on 3D rendering in this context?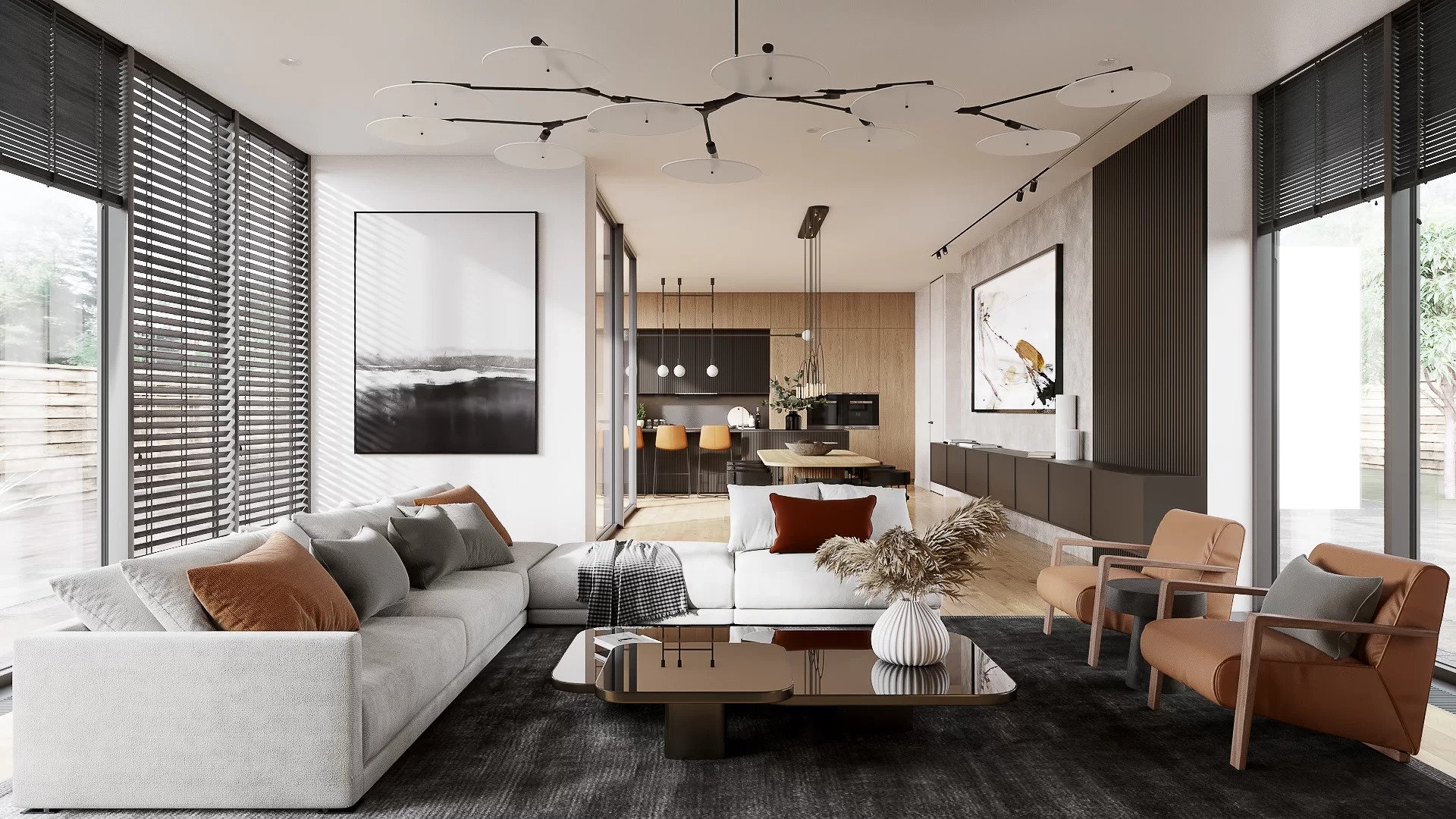 3D rendering by ArchiCGI studio
Photos of a designer's works are their calling card. These photos are what potential clients select from when looking for somebody that has ideas and style that will fit with their goal for their business or home. So, when you are trying to initially get the client, the first thing that you want to do is have great photography. 
3D rendering allows the designer to take the concept from their brain and show what the actual end product is going to look like.
In its turn, 3D rendering can be used as a handy tool in the course of working on a project with a client. Because oftentimes, one of the things that are so hard for clients is to understand your vision and thus to know if they like it. They can't just look at a proposal and imagine that sofa being in that room.
3D interior rendering allows the designer to take the concept from their brain and show what the actual end product is going to look like. I think that CGI is one of the greatest modern tools that designers have to express their ideas, sell them, and simplify the process of getting the client over the hurdle of imagining the outcome. As a result, clients sign on the dotted line with no hesitation, and you can get the orders processed as well as finish projects faster.
Could you explain your Creative Value Blueprint™ method and how it assists your designer clients?
I think it's very much like an MBA for designers. It helps them with all aspects of their business, including its values and culture. Our method helps designers think about why they're doing what they're doing and why that's important. It also helps them shape the client experience and the experience of their employees. The Creative Value Blueprint™ method offers systems, processes, and checklists necessary to build a successful business. Finally, it all ties in with the financial aspect they need to have in place, and our method helps with it too. 
My method is very much like an MBA for interior designers
Basically, it's like the blueprint for building a house. If you have a bright blueprint, you're going to have a beautiful house. But if you don't have a blueprint, I'm not sure where you're going to go. So, this is the essential element that helps designers. It is available through our VIP experience, which allows people to come in for three days and have very intensive training. Afterward, they know how to put that all together for their business.
The Pearl Collective offers different programs for designers. Could you clarify the distinctions between them?
All designers have different problems at different stages of their business journey. That's why we have three different levels of training. 
First, we have one called Circle. That's a strictly online program that teaches people the basics. Usually, designers in this program are up to 250 000 in revenue and probably don't have much of a team. They might be working alone or have a bookkeeper. So, they're just proven that they know how to design, but now they have to figure out how to run the business. We help them with the structural piece to get started.
Once they graduate from Circle, they move on to a program called

Alliance

. That is where they go through a VIP experience for people with 250 000 to a million in revenue. It includes front-end training, coaching, and an opportunity to meet with their peers in person and network. We also have a Slack group where the members can interact. This way, they develop relationships with each other, which is really amazing. They originally come for the VIP program, and then they stay for the relationships and develop great friendships. They get to know people they can reach out to any time they have a question or just need support. 
Designers with over a million in revenue are welcome to join our Boardroom program. At this point, they have unique things happening for their business. They're ready to build a leadership team. Often, they already have a team of designers and specialists running the financial aspects. So they are in the stage where they're earning so much money that they are able to give back to the community. This program also has retreats where the members get to go to some lovely places together.
What special opportunities do these networking events provide for your clients?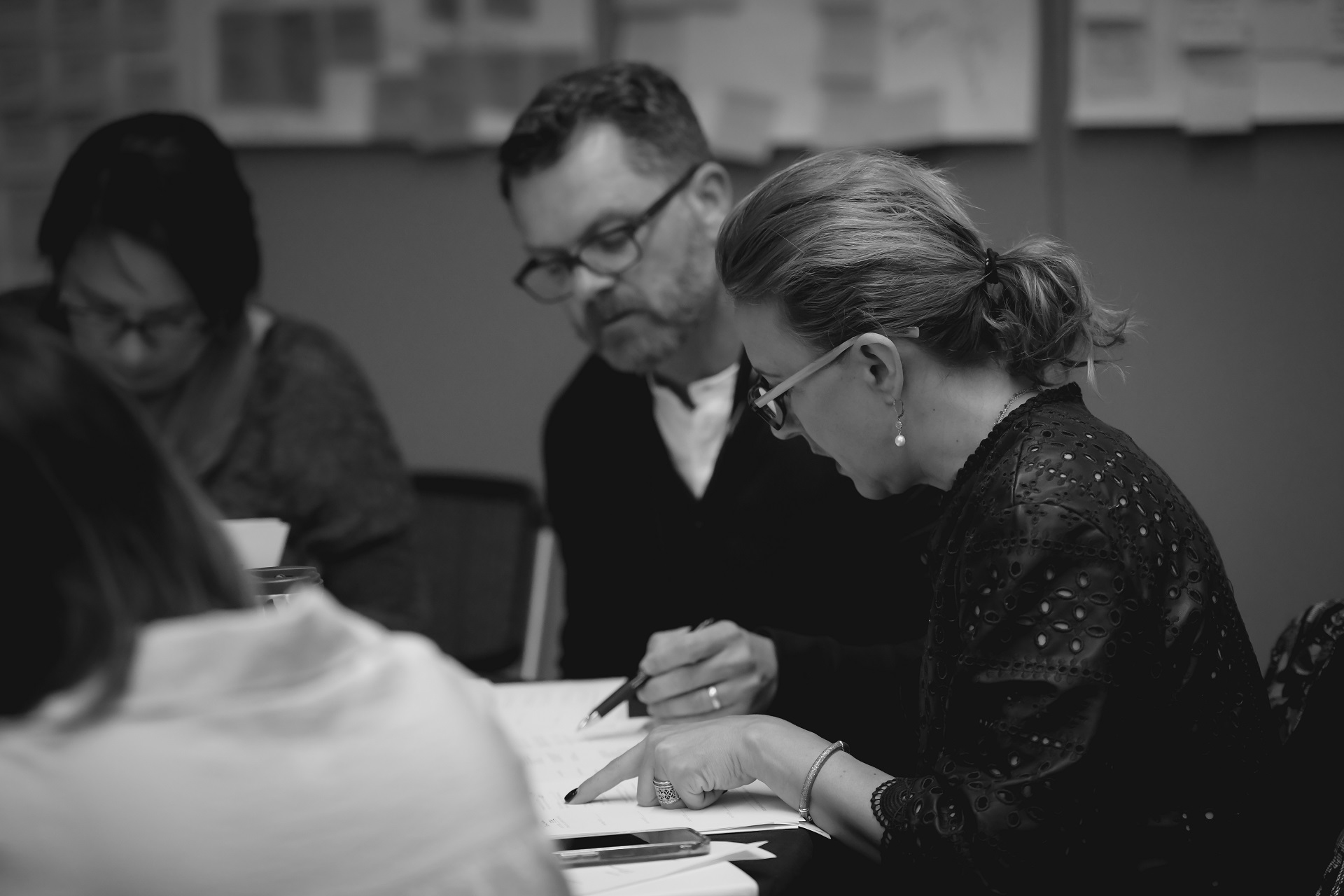 For instance, we just got back from Newport Beach. We were at Pelican Hill, an incredible resort, where designers had the opportunity to socialize, solve problems, and just learn in a group. Everyone there supported each other. So that's what I think is so exciting about our programs. You grow your needs, and our programs grow with you.
We've also started allowing designers to bring people from their leadership team. This has helped them to get in place the things that they're learning and apply it to their workflow quickly. They get the buy-in from the other person, and that person ends up being a cheerleader for the growth of the business. It works really well. We've been doing this for a long time and our clients enjoy it.
You grow your needs, and our programs grow with you.
How do you keep up with the most recent interior design, business, and marketing trends?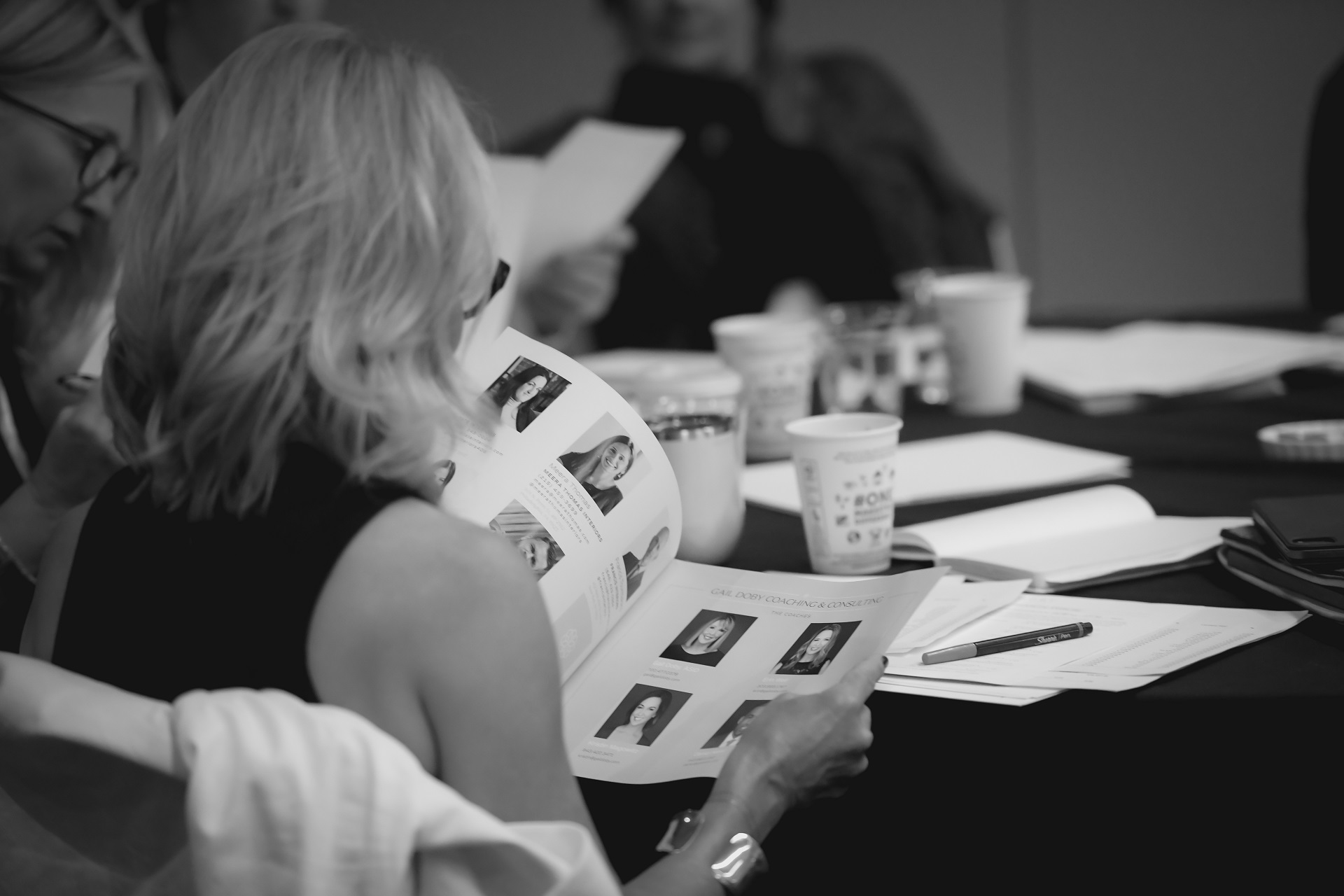 I am a voracious reader. I read from different sources, for example, industry newspapers, New York Times, etc. In fact, I was reading just today about leadership and building a team. I do a lot of research and think about how to connect the dots differently and solve the problems that people are currently experiencing. So, I am constantly learning and I am sure it is vital in this industry, especially as a coach. I think it's really important, as someone who leads and inspires others, to stay ahead and never stop growing.
Networking with colleagues is also a valuable source of information that helps me understand our industry's challenges. Engaging with bright individuals at the forefront of industry thinking provides priceless insights.
Could you share an example of a valuable networking experience you've had?
I have a great story from 2020. It is about one of my clients who has now become a great friend. At the time, he had 32 employees and was running his business in Portland, Oregon. We decided to take our Boardroom group up to his office and have them see the inner workings of his firm.
At one point, he said to this whole group of people, "What are you doing to prepare for Covid?". Everybody looked at him like he was crazy because it was February 2020 before everything shut down. He, however, continued, "No seriously, you should be thinking about it because it will close down the U.S. It's going to change our world!". 
So, he literally already had a plan for who he was going to lay off and how he was going to make cuts. Also, he had ordered laptops for everybody in his company. Having done all this, he was prepared. And so when he was shut down he actually had it all ready to go. What I learned from this is that he's always ahead of the curve and knows what's going on. Now, about once every six months, I'll say to him, "What do you see coming?". So I have those extremely smart people like him who pay attention to things and somehow always find the information that will keep them at the forefront.
Do you have any more advice to give for a successful interior designer's mindset?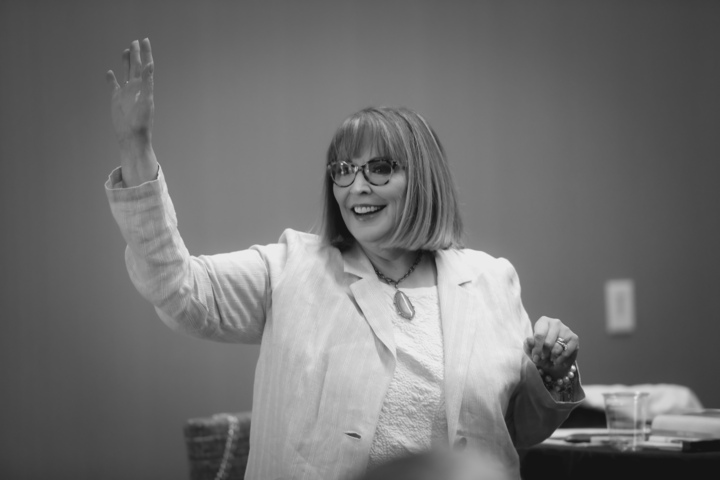 There is a thing I say to all of my coaching clients. Whatever we're afraid of, we should be doing — if we look for the opportunity to grow. Just remember that it's okay to start off and not be great at it. We need to face our fears because sometimes what we most fear is what we most need to do. 
I'll give you a good example. Once I had a client who has been in business for probably 25 years with her partner. She reached out to me and said, "I'm trying to get myself into doing the marketing that I need for the business. But it's just not in my wheelhouse." And my question to her was, "Is feeding your family in your wheelhouse?". Eventually, she agreed that she had to sell in order to take care of her family. So, my advice is to overcome fears by taking small steps toward tasks that feel uncomfortable for you. This approach will lead to massive strides in both your business and life.
Whatever we're afraid of, we should be doing — if we look for the opportunity to grow.
Is there something you would want to hear from a professional of your status when you were at the beginning of the path?
I was just writing a keynote speech yesterday. And I was reflecting on my journey, from where I started to where I am now. The interesting commonality was that I made repeated mistakes in both of the businesses that I've owned. 
So what I would tell my younger self is that you need to take the time to plan and to think about what you are trying to build. And when building something, also be aware that there are going to be things outside of your control. Plan for those as well, because you never know when you need to have financial reserves. 
There can be situations such as Covid or economic crises like the one in 2008. I remember 2008 very well. It was a big financial setback for the world, and it was very hard for designers. 40% of them went out of business. 
When building something, also be aware that there are going to be things outside of your control. Plan for those as well.
To conclude, a lot of people fail because of a lack of money and lack of planning. So make sure you have a plan and some contingency funds so that you can keep afloat in the tough times. I wish I had known that many years ago before I started my business.
The ArchiCGI team is infinitely grateful to Gail Doby for this beautiful conversation. It was truly insightful and interesting for us, and we hope it will help our interior designer readers find useful advice to level up their business. We wish Gail and the entire Pearl Collective team continued success and prosperity, as they assist more interior designers in achieving their goals.
Get your project estimated in just 1 hour - fill out this brief!
If you are looking for professional interior 3D visualization services for your business needs, ArchiCGI has got you covered! Contact us and get the most impressive renders with our "On time or for free" guarantee!
---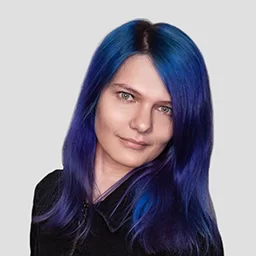 Catherine Paul
Content Writer, Editor at ArchiCGI
Catherine is a content writer and editor. In her articles, she explains how CGI is transforming the world of architecture and design. Outside of office, she enjoys yoga, travelling, and watching horrors.