Welcome to our exclusive interview with Kenneth Lewis, a renowned marketing consultant specializing in the interior design industry. With his vast expertise in digital marketing, Ken has become the go-to expert for interior designers and architects. As the founder of Client Expander, a boutique marketing firm for designers and builders, Ken provides tailored digital marketing solutions and valuable consultations to business owners.
In this interview, we delve into Ken's journey and explore how his passion for marketing and appreciation for design merged to create a thriving consultancy practice. Our architectural visualization studio is eager to share Ken's invaluable insights, experiences, and strategies that have propelled interior design businesses to new heights. Let's go!
What inspired you to become a marketing consultant for interior design and architecture professionals, and how did you get started in this field?
I stumbled upon digital marketing in 2001 when I discovered that it was a powerful tool for promoting events. Instead of the old way of running around town with event posters and flyers, one could simply find their community online and share the event. Early on, I realized that a significant contributor to sales was simply gaining visibility to the right people. Several years later, my family's independent hotel business was struggling to adapt to the changes of the digital world, and the big brands – the Marriotts, Hiltons, and Hyatts – started grabbing market share with digital techniques. So, I stepped in to help my family. And in the process, I expanded my skillset beyond promotion and learned the art of optimization.
In 2010, I began freelancing, accepting clients from all industries. One of my first clients was an interior designer. We soon discovered it was a perfect fit. My wife, who was working with me doing the web design, loved the amount and quality of the images they had. There were all of the right visual ingredients for her to make a gorgeous website. And the work simply inspired her.
At the same time, my knowledge was the perfect fit for our designer client as I grew up in a family that has always used talented interior designers to decorate our homes. In fact, we did a new construction that was fully designed and furnished by Nate Berkus. Along with my knowledge of what luxury clients expect, being raised in a business family helps me understand the business side of design. Knowing both sides of the relationship really helps me with positioning our clients' studios.
Early on, I realized that a significant contributor to sales was simply gaining visibility to the right people.
After working with our first interior design client, we got noticed by another designer, which then led to a cascading effect. With a stream of referrals, we realized that our path had been chosen for us.
We turned to freelancers to assist us with all of the specialty jobs of marketing. However, we found that we could not give our word on timeframes when we were dealing with the work of those with multiple masters. So, we began hiring, and now we have an 18-person team.
What are some of the unique marketing challenges that businesses in the design industry face, and how do you tailor your marketing strategies to suit their specific needs and goals?
Attribution is a huge challenge. When you sell products online, such as a purse or a book, it is really easy to track where the sales came from. It makes it straightforward to compute your return on investment. And it makes it much easier to strategize a marketing campaign as it is simply a process of putting more money into the platforms and techniques that convert.
Interior design services follow a completely different sales process. According to a survey done by Houzz, it takes, on average, one year from the time that the homeowner starts thinking about redesigning their home until the point that they sign a contract with a studio to step forward. During that year, they digest countless impressions from designers far and wide, and they typically don't know where they even first learned of the studio.
Thus, we have created promotion, optimization, and search advertising packages that check all of the boxes on getting seen at all stages of the sales funnel. Promotion is gaining visibility via paid social media placements in order to build brand recognition amongst one's target demographic. Optimization and search advertising are how we ensure that our clients are seen when the search process commences.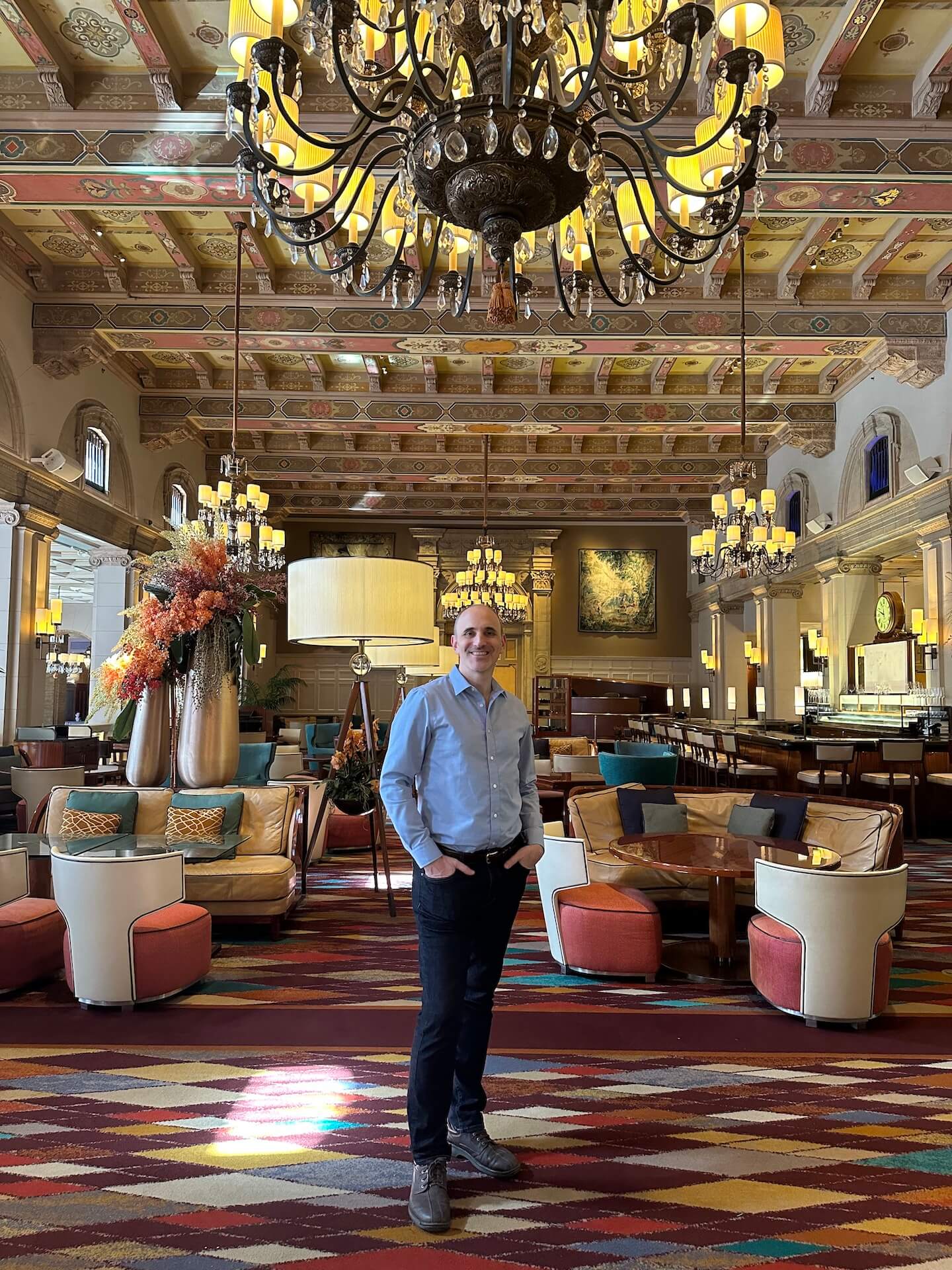 Another unique marketing challenge is that because home design and remodeling is such a big ticket item, it requires implementing luxury marketing techniques that most agencies don't have expertise in. All of the best practices of "buy now" and "20% off today only" that work for conventional businesses don't fit the luxury market. By exclusively serving clients that target affluent and high-net-worth individuals, we've geared our entire mindset and process to speak the language of the end client. In other words, you won't get sophisticated luxury marketing from agencies that primarily focus on dentists, car washes, restaurants, and locksmiths. They'll try to prematurely and aggressively convert visitors into sales, which typically turns off our client's target audience.
We have created promotion, optimization, and search advertising packages that check all of the boxes on getting seen at all stages of the sales funnel.
One of the key aspects of your work is building brand identity for your clients. Could you elaborate on this?
At our core, we are promoters. That which gets promoted is the brand and how it fulfills the end client's needs. So we view brand identity as a cook looking at ingredients. When the brand identity isn't clean, clear, and attractive enough, all the eyes in the world on it won't help. That is when we step in with suggestions on what needs to be done, from logo to brand colors, revising the origin story, and redesigning the website. We typically do incremental work on this while operating the campaign.
I guess the analogy here would be that our brand identity work tends to focus on remodeling, not new construction. Occasionally we have a client that doesn't take us up on the brand identity aspect of the campaign. And it is a bit painful to see their campaign effectiveness get stunted because their brand just doesn't look sophisticated or fresh enough to speak to their target audience.
When the brand identity isn't clean, clear, and attractive enough, all the eyes in the world on it won't help.
What approaches do you use to identify and reach the ideal audience for a design brand?
Our relationship always begins with a Discovery Session, and one takeaway is an understanding of their ideal client. It is really a personal process for them. Many designers swear by design-build, and others share that they do much better sticking with the design and furnishings side. Some are comfortable targeting ultra-high-net-worth families with $2-10m design budgets, whereas others are really happy in the $500-750k range. Many actually prefer avoiding large-budget projects as they tend to drag on for multiple years.
Once we understand what types of projects and clients our client seeks, we then target that particular demographic via social promotion (ads) and Google search ads. We focus those ads based on geography, wealth, gender, age, and a whole host of unique attributes that meet the particular client's ideas. These include family situations, purchasing behaviors, charitable activities, interests, travel patterns, luxury brand allegiance, job title, industry, and so much more. We have our proprietary targeting pools and personalize them based on the particular client's situation. Each platform allows different types of targeting.
Can you talk about any emerging marketing trends in the design industry, and how you think they'll impact the way businesses promote themselves going forward?
We are in the midst of an artificial intelligence revolution that will prove to be as transformative as the advent of the smartphone. It is a really big deal. It is already impacting many aspects of marketing, and I'll share a few of them.
It is now possible to use AI to write all types of content. From blogs to website copy, articles to social posts, AI has become an essential part of the writing process. It isn't good enough to stand on its own at this point, but it is a huge time saver for brainstorming, writing outlines, and even writing first drafts. Still, the text creation process is short of being able to be automated as human involvement is required to ensure it is accurate, on-brand, and accomplishes the said goals. ChatGPT is currently the primary tool for this.
We are in the midst of an artificial intelligence revolution.
Imagery can now be created and edited with Midjourney, Adobe's AI tools, and many others. It saves our graphic designers a ton of time to be able to crop out unsightly objects from an interior photo, for example. Or to add in the staging that wasn't done, such as flowers and a bowl of fruits on the kitchen countertop. The use of AI will subtly increase the impact of marketing efforts as the assets will all be taken up a notch. Not happy with your choice of photographers for the last project? No worries, AI to the rescue!
Present your architectural project like a work of art with AI-powered CGI
In addition to AI's impact on content creation, there is also a shift happening in how people search. There is a trend to AI providing the answers directly without the need for the searcher to visit the website. This means that the nature of Search Engine Optimization, SEO, is changing. We are now doing our SEO with AI search in mind, and implementing Artificial Intelligence Optimization, or AIO, to complement SEO. The process is more extensive and time-consuming. Yet, it is preparing our clients for the future of search.
The use of AI will increase the impact of marketing efforts.
There is so much more to be said about how AI is shaping marketing. One last thing to share is the role of AI in advertising. It is great to see how AI is being used by the major platforms to get our ads seen by our target audience. By setting conversion pixels on our sites, such as counting any contact form, email, or phone number click as a conversion, we allow the AI to figure out which demographic is most interested in what we are offering. This is more important than ever as digital advertising prices are sky high these days, such as a typical cost per click on Google search for interior design services being in the $20ish range. You don't want to pay $20 per click for the wrong eyes on your site.
What kinds of visuals do you recommend your clients use to attract leads and clients most effectively? Do you think 3D visualization helps with that?
Visualizations can be used for top-of-the-sales funnel content in things like videos and gifs, where it shows before, renderings, and afters. Those are highly effective in telling the story and helping the homeowner envision the process and outcomes.
Nothing makes conversions increase like building trust, and 3D visualizations are an incredible trust-building tool.
3D renderings by ArchiCGI
In addition to the renderings helping with the top of the funnel, they also give the homeowner so much confidence in stepping forward. In industry terms, they help with Conversion Rate Optimization or CRO. 3D visualizations allow potential clients to see that they will be given a vision of the transformation before it occurs. And that is so important as most of us cannot imagine a redesigned space with the visual clarity of designers. Nothing makes conversions increase like building trust, and 3D visualizations are an incredible trust-building tool.
What are your tips for businesses looking to improve their social media presence and reach more customers?
Advertise. Building up a social media following is a long process, and if you don't have it in you – if you are not inspired to connect and engage endlessly – then the smart alternative is to buy visibility. That is why paid social promotion is the one component that is included in all of our marketing packages.
Let's say you work for years on a social media platform building followers. You reach five or ten thousand of them. How many are based in the States? How many are in your ideal service area? And how many can afford your services? You can quickly go from ten thousand followers to having a post seen by two hundred of them, to having just 20 of them being local to you (many of which may be friends, family, and colleagues), to none of them being your target audience. That is a lot of work for nothing, or maybe for a low amount of results.
Instead, if you invest in paid social promotion, you can get thousands of highly targeted eyes on each social post that you choose to promote. It is a radical, transformative difference. It allows you to build brand recognition amongst those that might not necessarily follow a local design studio yet who are very much willing and want design services every five or ten years. As long as the paid social promotion is consistent over time, which means that you run it endlessly as a forever campaign, your brand recognition will go through the roof, and you'll inevitably expand the scope of your clientele.
What are the main criteria for an ideal interior designer website? What motivates users to order the services and start cooperation?
In the design industry, visual storytelling is essential. Without great project photos, it is really difficult to sell design work. The website itself is just the frame for these photos and the related descriptions of the projects, services, processes, and team.
You have the content of the imagery and words, the site layout and architecture, user experience, speed performance, proper rendering across screen sizes and browsers, and so much more.
Take your design presentation to a new level with interior rendering
The most important thing is to realize that as much intelligence, knowledge, and hard work that goes into designing a home is required for creating a website if you want it to be a powerful sales tool. It requires an amazing amount of technical skills and know-how to design and build the site.
I think of it like a sofa purchase. You can get sofas for ten to fifteen thousand dollars that are extraordinarily comfortable, attractive, functional, and will last for decades. You can buy a mid-range sofa for two or three thousand that have some of the attributes. And, you can buy a six hundred dollar sofa from Ikea. None are inherently better choices; they all are relative to the buyer's position and needs.
The website itself is just the frame for the photos and the related descriptions of the projects, services, processes, and team.
If you want a robust website that drives sales and will remain effective for years to come, you'll need to invest in something on a platform like WordPress and have a team of marketers work on it – from designers to coders, SEOs to copywriters. You'll need to invest in long-term SEO to get the site seen.
However, if you are just looking for an online brochure for referrals clients to view your work, and don't wish to expand your clientele, maybe an Ikea-level website will work fine for you. In that case, you can look at do-it-yourself site builders such as Squarespace or Wix. Whether you create it yourself or cheaply hire someone to help you with those site builders, you can get a decent-looking online brochure to showcase your work to referrals and those who find you on social media.
Are there any exciting projects you're currently working on?
We are very focused on AI at the moment. We are integrating it into our workflow to improve our processes, and we are experimenting with using it for all aspects of marketing campaigns. Because any agency that doesn't develop AI systems will definitely be left behind.
What's the number one advice you would give to businesses in the interior design and architecture industry looking to improve their marketing and stand out from the competition?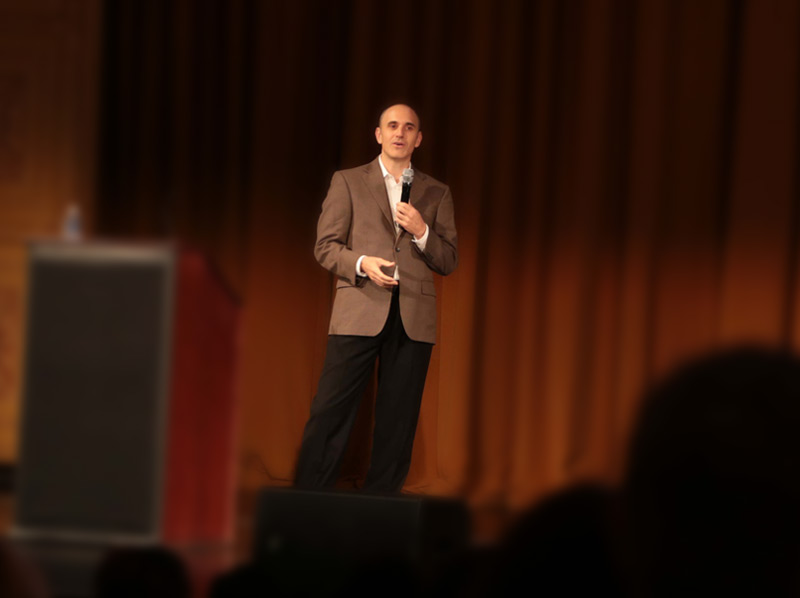 It is as simple as finding a great marketing agency to collaborate with and stick with it long-term. Campaigns only fail when they are short and underfunded. The key to marketing success is building up brand impressions over time. Eventually, people will know, like, and trust you, and at that point, your brand has its pick of projects. You just can't give up. It is no different than eating healthy, committing to a fitness regimen, and investing in a retirement account. You need the mindset of being forever committed. With that in place, your success is inevitable.
If you are the do-it-yourself type, instead of hiring an agency, you can commit to endless content creation on your choice of platforms. It doesn't matter if you choose Instagram or blogging, Tiktok, or Youtube; if you create quality content with no end and total regularity, you will eventually get good at it and will gain the brand recognition that you seek.
However, most designers want to focus on their design business, not on running their own marketing machine. And thus the place in the market for agencies like ours that have all of the specialists in place to implement advanced strategies without the principal designer's need to give any time or attention to it.
The key to marketing success is building up brand impressions over time. You just can't give up.
We thank Kenneth Lewis for sharing his expertise with us in this amazing interview. There are, no doubt, so many valuable insights that our readers will love. And we wish Ken and his team of marketing experts all the best in their future endeavors.
Looking for professional 3D rendering services? Contact us at ArchiCGI to schedule a free personal consultation with one of our managers!
---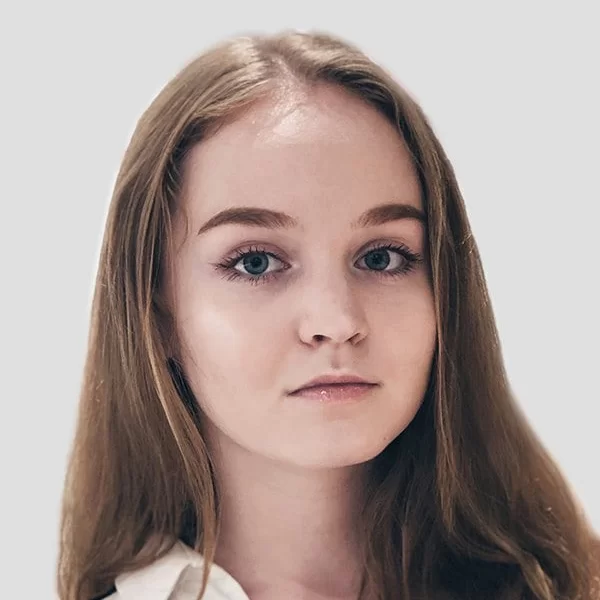 Ana Wayne
Content Writer, Copywriter
Ana is a content writer for ArchiCGI. She has a passion for design and architecture - and for talking about it. Outside of work, she is a fan of sci-fi movies and a street food connoisseur.