Luxury real estate marketing simply cannot do without effective storytelling. Selling exclusive properties requires creating a real narrative about the dream life in the apartment or mansion sold, and promoting it in all the channels. Without stories, the seller may explain buyers the benefits of a property all he wants — spend hours on the phone, face-to-face meetings, invest huge budgets into advertising and get no clients. The situation is even more difficult for Brokers who sell unfinished properties, for they don't even have a home to show.
Luxury housing requires stories and fresh real estate marketing ideas. For as good as a property is, it should stand out among other exclusive offers. And that could be done by establishing an emotional connection with the prospect — which can only be achieved through smart storytelling. Stories help buyers "click" with a house, associate it with the life they want to lead and remember the offer.
Wonder how to harness the power of storytelling for luxury real estate marketing? Then try out these 5 tips — and create the buzz around the dwelling.
#1. Find a History behind the Property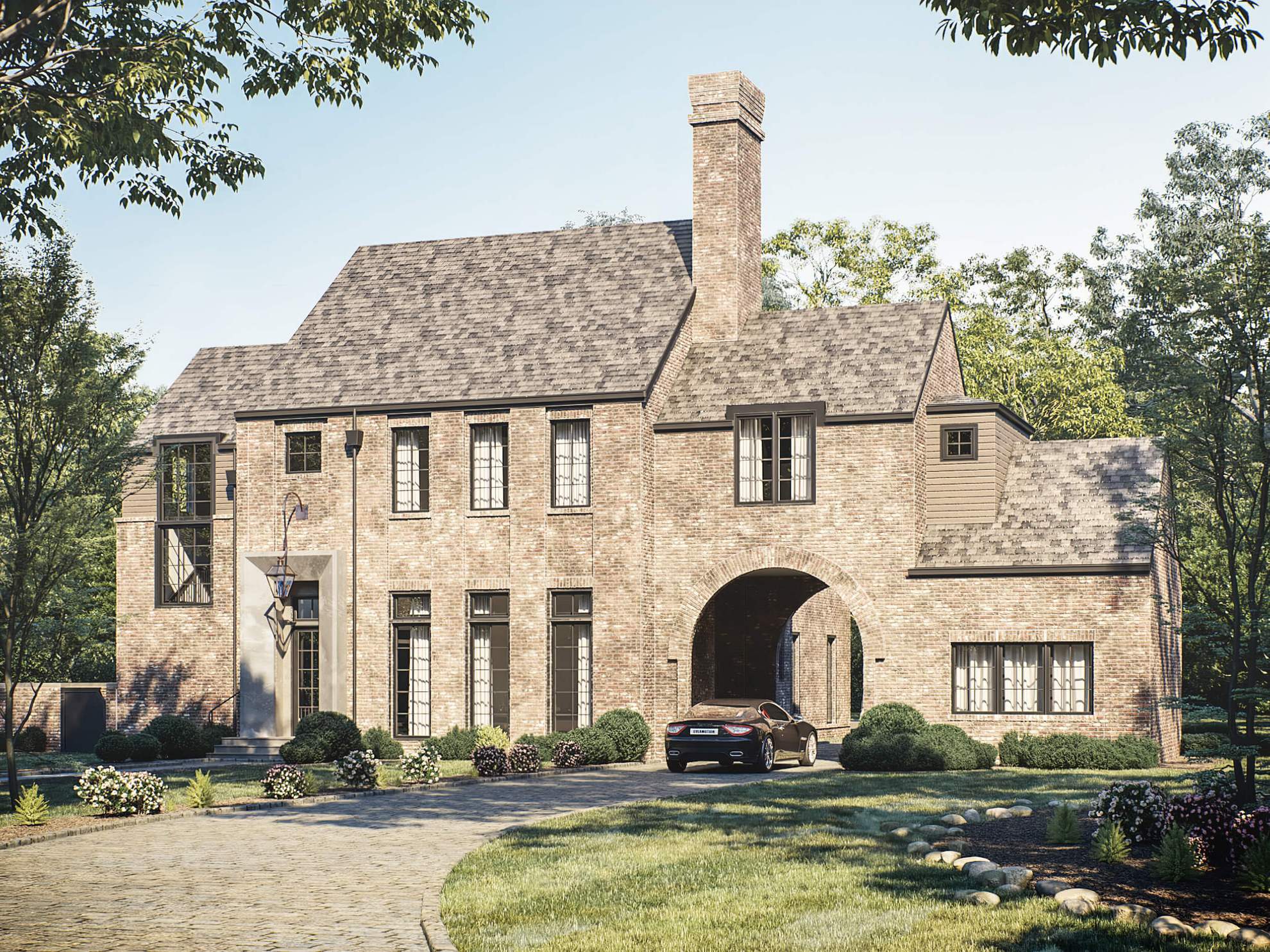 The history of a dwelling might hide a lot of interesting facts that can serve as a selling edge in a luxury real estate marketing campaign. To find these advertising treasures, it's necessary to dig into the past of the house. One thing to look into is who the previous owners are. Illustrious ones will be a jack-pot: the fact that a rockstar lived in this mansion will make a solid material even for an ad headline. That one would be stop-worthy: "Wow, Mick Jagger's house is for sale!".
As for character mansions, events that happened on their premises can make for beautiful stories. Did a count propose there to his beloved, right in this park? How romantic! And how irresistible for a newly-wed couple looking for a luxury real estate.
So before starting an advertising campaign, it's necessary to ask the seller about the house history. As well, it might help to go to locals: those who have been living in the area for a long time might know something of real value.
#2. Show the Lifestyle Rather than List Features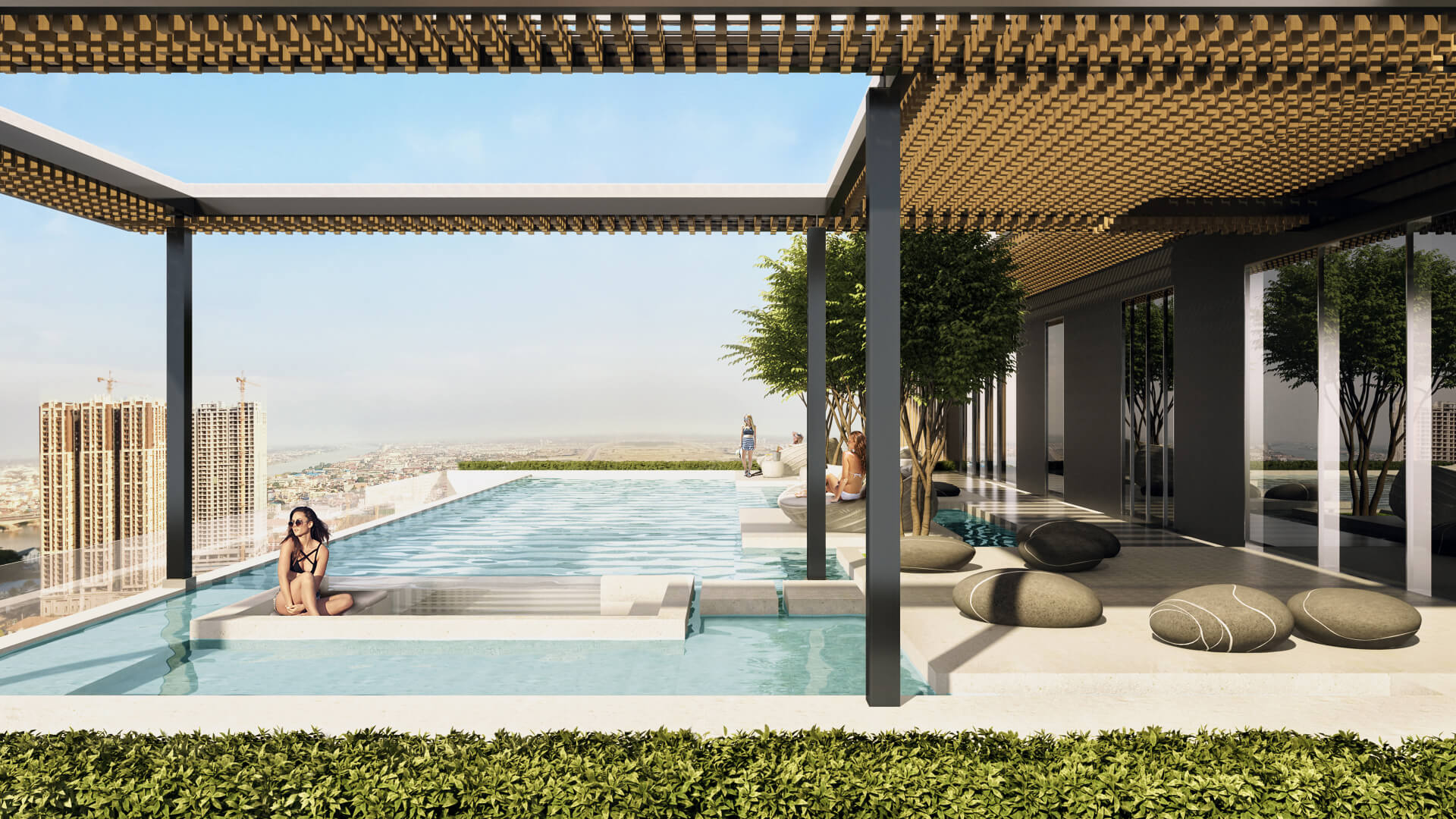 To sell a luxury property, a Realtor needs to accentuate how a specific benefit will improve a prospect's life. Nobody really cares about the exact number of rooms in the mansion — even though it may be impressive. What a buyer does want to know is that 7 amazing bedrooms will enable them to have lots of friends over. And the fact that all these bedrooms have ensuite bathrooms will make their staying all the more comfortable and enjoyable. If the buyer loves entertaining, that real estate jewel will catch their attention.
The customer avatar will help at this stage. What does a prospect appreciate the most in a house and why? How do they prefer to spend time? Do they have children? Do they work at home? Do they exercise a lot? All this information will help to focus on the selling advantages that will ignite a potential buyer's imagination. Then, it's necessary to take the features of the property and turn them into appealing pictures of the life the owner will lead there. That can make for irresistible luxury real estate marketing materials and ads!
Make sure your exterior design project takes your clients' breath away
#3. Tell about Smart Features
"Smart" for housing became synonymous to "luxury". For smart real estate provides unique features that make life extra comfortable. These can be systems that control lighting, temperature, electronics and security devices, ventilation, and so on. So to impress potential buyers, the seller should tell them how high-tech wonders will make their life safe and comfortable. And ideally, show through advertising visuals — photos, 3D renders, animations, and videos.
The narrative might be based on real-life situations and problems that a smart house system easily solves. For instance, the Realtor can describe how a smart home allows to turn on movies or music in any room without standing up from a couch. In fact, all the homeowner needs to do is press a button on a remote sensor panel — and, presto, the favorite melody is playing in any part of the house. Who wouldn't want that?
#4. Tell about the Neighborhood
Those who are looking for luxury real estate expect the area to allow them to lead the lifestyle they value — attend fancy restaurants and clubs, art events, surf or sailboat.
So naturally, wealthy clients will appreciate knowing from the start what the neighborhood has to offer in matters of entertainment. So that should be included in all marketing and sales materials too.
This means that the Realtor should learn not just every detail about the home itself, but as many things as possible about its surroundings. Once again, the storytelling is the most effective and appealing way to present these facts.
This can work wonders for any type of ads. Why not create a high-end video showing among other things elegant people having dinner at an extraordinarily chic French restaurant? And then, the ad can show the viewers a fancy golf club, as well as tennis courts, perhaps even a park with jogging trails. This video tour will complement the ad about the house itself, and paint an irresistible picture in the buyer's mind.
#5. Show the Future
Those who sell land or properties under construction might object that storytelling is not for their market. How can an ad tell a story when there is nothing to take a picture of?
Except that there is. Professional 3D rendering can recreate in photoreal quality any property based on drawings and references. Which makes it an ultimate luxury real estate marketing tool! For now, the visuals for unbuilt dwellings can be just as impactful as photos and videos. This way, almost any storytelling technique used in traditional real estate marketing is available for projects under construction and land. Following are the most high-impact cgi options for an exclusive real estate marketing campaign.
Best CGI

materials

for a Realtor
These are 4 types of 3D tools for promoting an unbuilt property:
3D renderings showcase luxury properties' exterior and interior in detail. The 3D renders look so real that one can hardly distinguish them from photos — which makes the story so much more convincing.
3D virtual tours allow viewers to interact with a presentation, exploring the future luxury home. Using a mouse or touchpad, the viewer can change the angle of view or zoom particular objects in a scene.
3D animations are short digital movies about soon-to-be-built luxury real estate. Professional cg video looks every bit as high-class as an ordinary one. It can show the future property from inside and outside, in different lighting and weather, and the spectacle will impress even the most demanding buyer.
Augmented reality for real estate opens a whole new world for luxury homes marketing. Using AR apps, the viewer can not just explore any exclusive home in detail, but also see different options for interior style, furniture, and other elements. What is more, the mixed reality presentation takes place inside a smartphone or a tablet, so the viewer doesn't have to go anywhere to see the dwelling.
Storytelling is indispensable for a successful real estate marketing strategy. Unlike dry facts, stories capture the potential buyer`s attention easily. Especially if these stories are about the viewer's future home: its history, special features, functions, and surroundings. And in the case the stories about a soon-to-be-built house are told using high tech, they become even more catchy and exciting.
Combining a good story with the latest 3D visualization trends is a perfect formula for luxury homes marketing and sales. It turns a property presentation into a bright experience that is bound to bedazzle the audience! Want to get top-class visuals for your luxury real estate marketing campaigns? Contact us for professional 3D visualization services and make your stories about exclusive homes irresistible to prospects.
---
Emma Collins
Senior Email Marketer at ArchiCGI
Emma could have become an actress. Yet she chose a career in marketing - which we think is awesome! So Emma helps businesses connect with us and writes some powerful marketing copy.