How 3D graphics work for architectural businesses is astonishing. They have literally transformed the industry, by empowering its marketing, conveying and highlighting the architect's creative ideas. And it's because of the flexibility of 3D graphics that professionals order photoreal imagery from a 3D rendering company.
3D computer graphics, by contrast to 2D ones, work with virtual objects called 3D models, which have volume and position in space. Speaking generally, there are 2 ways to get a 3D model:
3D scanning is automated creation of a 3D models representing real-life objects. It helps architects reduce geodetic work or quickly get a 3D model of a building for a renovation project.
3D modeling is the process of making a virtual representation of an object in from scratch in specialized software. Most 3D models used for architectural visualizations see the light this way: doors and windows, pavilions and swimming pools, facades and their elements.
To appear on the flat surface of the screen, 3D models are processed by a 3D rendering engine: the latter generates a still image or video. As a result, we get a complete image Architects use for ads and presentations. Moreover, 3D modeling and rendering give architectural businesses another powerful marketing tool – 3D walkthroughs and panoramas.
The unique benefit of 3D modeling and rendering for architects is that it allows for creation of any object – no matter whether or not it exists – with any level of preciseness and photorealism. This gave architects and designers an opportunity to convey their visions to clients as if the builders have already finished their work.
So no wonder that 3D imagery finds plenty of uses in design-related spheres. Learn 5 ways 3D graphics work for architecture firms' commercial success and brand image.
#1. How 3D Graphics Work for Design Creation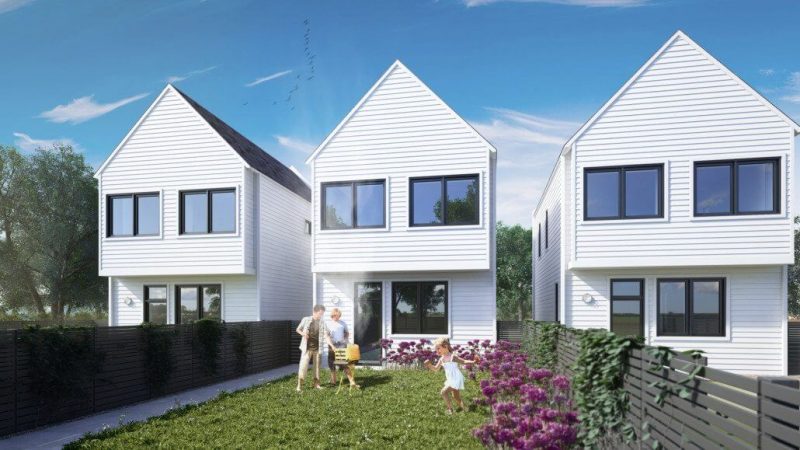 3D modeling using architectural CAD software allows for easier and more productive design. As the model changes, the 2D drafts update on the go, thus helping architects to keep the documentation up to date.
Some CAD tools feature built-in 3D rendering options or have 3D visualization plugins. Architects use this opportunity for project review. By rotating and scaling the model in real time, an architect can quickly find what needs improvement, whether it is the use of space or such a costly error as a misplaced beam.
The views, however, are schematic, so they won't please the clients' eyes. 3D computer graphics software like 3ds Max enables to leave a deeper impression on the audience. In the next section, you will learn how professional 3D visualizations help architects give striking design presentations.
#2. How 3D Computer Graphics Empower Presentation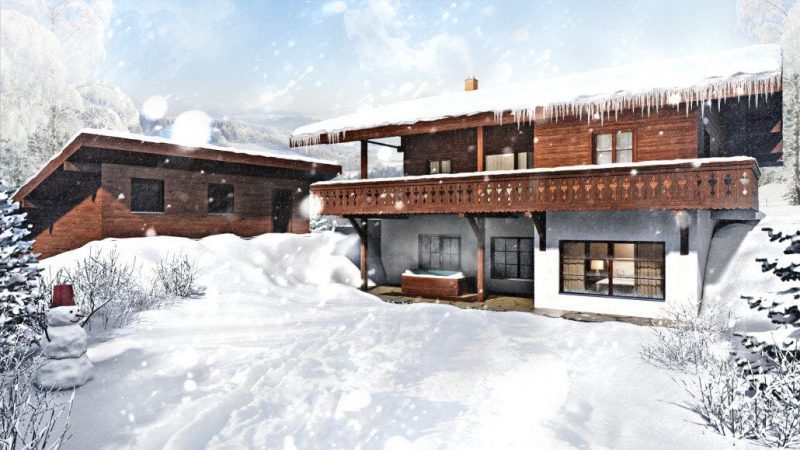 In architectural presentations, 3D graphics work for the client's understanding of the architect's vision. For however precise the drafts can be, and however spectacular a hand-drawn render looks, it's 3D visualization that has all advantages of artistic photography. It literally immerses a viewer into the project. It exactly shows the client what he or she will get. All the splendor of the design, all of its practical benefits are here in the image – how not to fall in love with the amazing project? That also means more deals for an architect, and get a more powerful word-of-mouth.
For architectural renderings to look as realistic as possible, 3D artists use such rendering plugins as Vray and Corona. Either of them helps create still and animated 3D renders with strikingly lifelike materials, vibrant colors, vivid lights and shadows. 3D visualization post-production tricks help amplify the emotional impact by forming the most advantageous atmosphere and livening up the picture with people and cars. By doing so, the CGI professionals put the building into the context that sells best.
Take your design presentation to a new level with interior rendering
#3. How 3D Rendering Works for Construction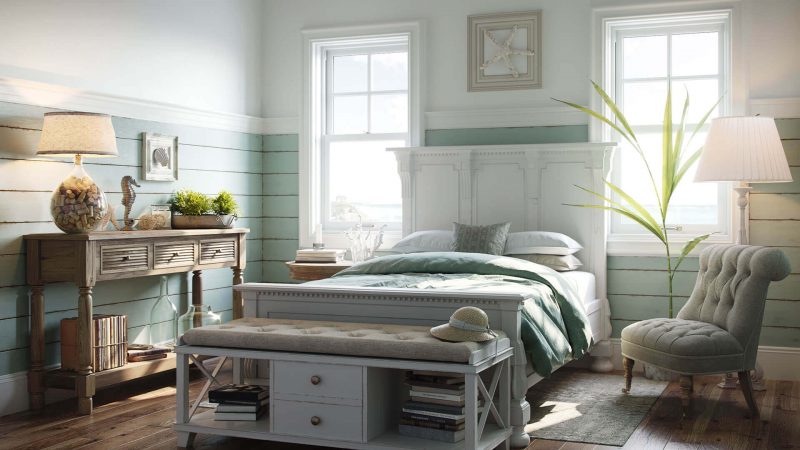 If an architect or interior designer provides construction workers with 3D visualizations, the latter will get a better understanding of the design. This way, the builders will be able to reconcile every step of their work with 3D graphics. And every time they doubt, they will have a reliable reference.
That's how 3D graphics work for more effective construction. They reduce effort and time put in error fixes as well as material waste and help avoid disagreements. As a result, the architect, the builders, and the client are more satisfied.
#4. How 3D Graphics Work for Online Marketing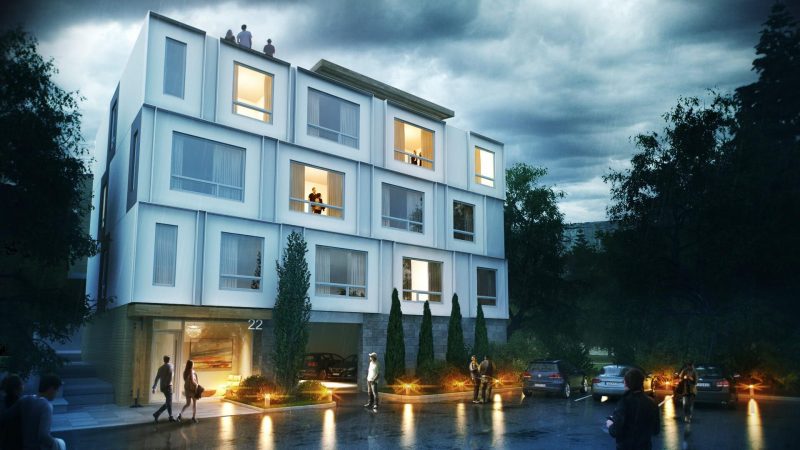 Smart digital marketing allows architecture professionals to get a stable client flow and quote higher prices for their work. 3D visualizations make great visuals for marketing in social media campaigns, communicating the value of the architectural projects and entertaining viewers.
1) How 3D Rendering Works for the Website
Due to 3D graphics, architects get stunning visual materials to reinforce its website. For 3D renderings, 360° panoramas and 3D animations attract attention of prospects and convince them to contact the architect like a 24-hour salesman.
Also, 3D images, animations, and 360° panoramas can make a persuasive architectural portfolio. And a rich one: by dealing with a virtual 3D space, 3D graphics allow to go beyond the possibilities of photography. No matter how far a building is located or whether it was built at all, the design already works for an architect and attracts new clients.
2) How 3D Graphics Work for SMM
As web surfers are spending plenty of time on social networks, those have become a place where businesses meet clients. 3D graphics, both still and animated, help architecture professionals post more catching and engaging content. Moreover, 360° panoramas on Facebook are all the rage nowadays, adding even more interactivity and diversity to the content for even higher conversion.
3) How 3D Rendering Works for Email Marketing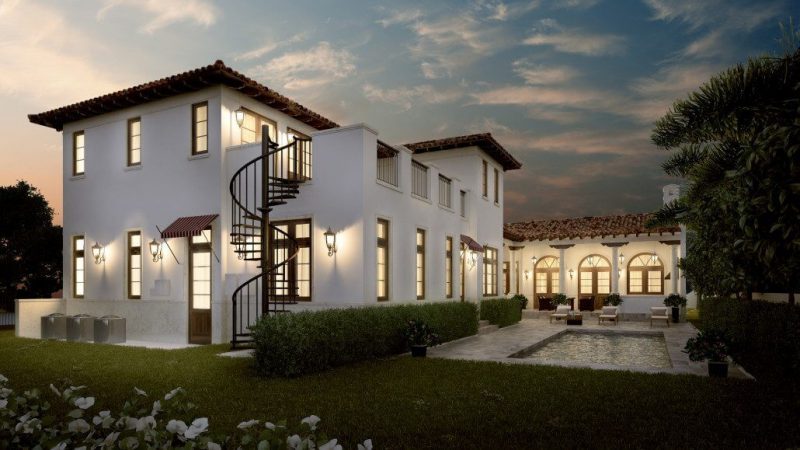 3D graphics help architecture firms create attention-catching emails and demonstrate the advantages of their design solutions. Even if an addressee reads every single word in an email, it's the imagery that inspires decision and action. Thus, 3D rendering works for architectural email marketing, allowing to get more attention, convey the value of the services, entertain the reader, and get noticed.
#5. How 3D Graphics Work for Traditional Marketing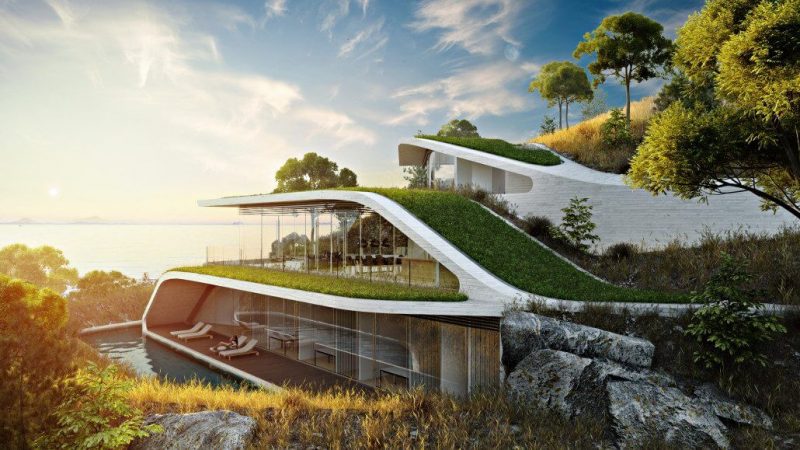 Traditional marketing uses time-proven techniques and those forms of messages that the audience is used to, so it keeps working in the digital age. Static 3D renders can attract clients through billboards, magazines, and local newspapers. 3D animation is able to do the same with outdoor video commercials and TV ads.
Those discouraged by the advertising fees of traditional media still have an option. Flyers and booklets, souvenirs and postcards are here for a small business to reach out to potential clients. 3D graphics in print materials work here in the same way as in emails: they cause interest, showcase the service quality, and help the reader remember the message.
3D visualization removes obstacles to the implementation of architects' design ideas and conveys the value of their projects to the audience – the jury, the project decision makers, and individual clients. Viewers see every single detail in a clear form and spectacular context and understand how they will benefit from it.
Want to showcase your vision with stunning 3D imagery? Contact ArchiCGI for 3D rendering services and get 3D graphics that work for your success.
---
Irma Prus
Content Writer, Copywriter
Irma writes articles and marketing copy for ArchiCGI. Her dream is that more people discover the power of CGI for architecture. Irma is into neuromarketing, ruby chocolate and Doctor Who series.