3D High-Rise Building: 7 Breathtaking Projects from ArchiCGI
From large-scale real estate development projects to architectural competitions, designing high-rise buildings is a complex and demanding job. That's why it is essential to visualize such concepts with both precision and aesthetics. And you can achieve exactly that with photorealistic 3D high-rise building rendering.
In this article, we will share some examples of CGI created by our architectural visualization studio. They'll show you how to maximize visual impact when presenting or marketing your own high-rises. Let's take a look!
#1. CGI for High-Rise Building Complex in Tokyo
Our 3D artists created these renders for William McGough — the designer who created this massive urban redevelopment concept for the Roppongi district in Tokyo. Both images were made using the photo matching technique, where real-life photos of the location are combined with 3D building models. This way, we were able to achieve an impeccably photorealistic look so the architect could present his vision with complete accuracy.
Want to learn more about the production process and see more renders? Check out our case study on this urban redevelopment rendering project.
#2. CG Animation for Residential Building
This 3D video was created for a real estate development company. At the start of the animation, you can see how seamlessly a 3D high-rise building model can be integrated into real drone footage. Overall, a video like this one can be a valuable asset for streamlining communication with regulators and marketing properties under construction.
#3. Atmospheric Nighttime View of High-Rise Building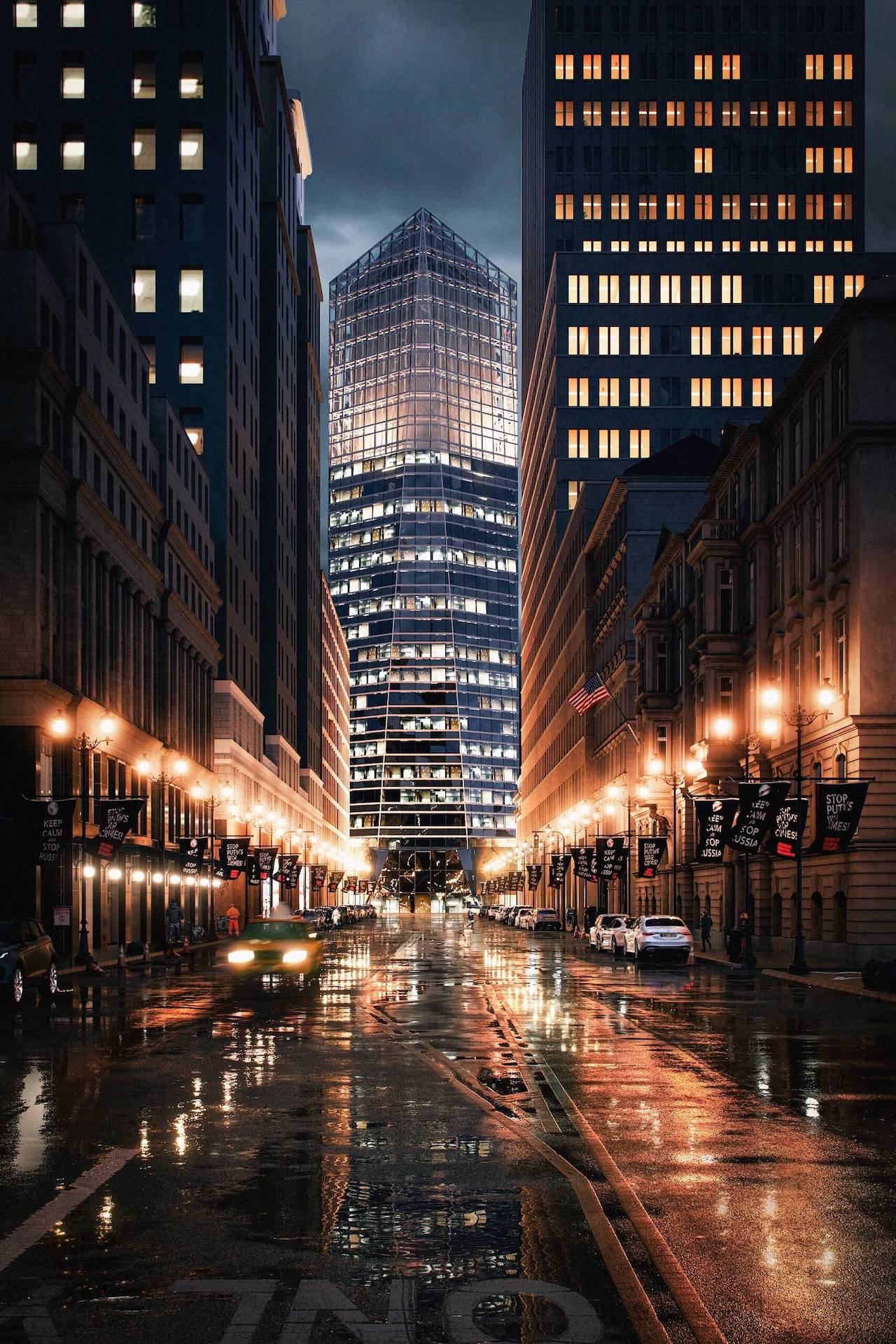 This render was made for an architectural 3D visualization contest. It shows a modern high-rise office building in a stunning, cinematic-looking frame. What stands out in the image is the way the viewer's eyes are drawn to the main object with cleverly thought-through lighting. And, of course, you can't miss the incredible attention to detail in the depiction of a typical New York street on a rainy night. Together, those aspects make this rendering immensely impressive and memorable to the creative contest judges.
#4. Renderings for Hotel Complex in Malta
The 3D high-rise building renders above demonstrate the proposed design for a large resort complex to be built in one of Malta's most coveted destinations. To showcase what the buildings would look like in day- and nighttime, the architect ordered 3D visuals with different lighting. And to show how the hotel would fit in with its surroundings, the client provided us with actual drone photos which we used as backgrounds for the 3D models. As a result, we created beautiful and informative materials for project presentation and marketing.
Want to see more views of this resort concept? Visit our 3D visualization portfolio!
#5. Captivating View of High-Rise Commercial Buildings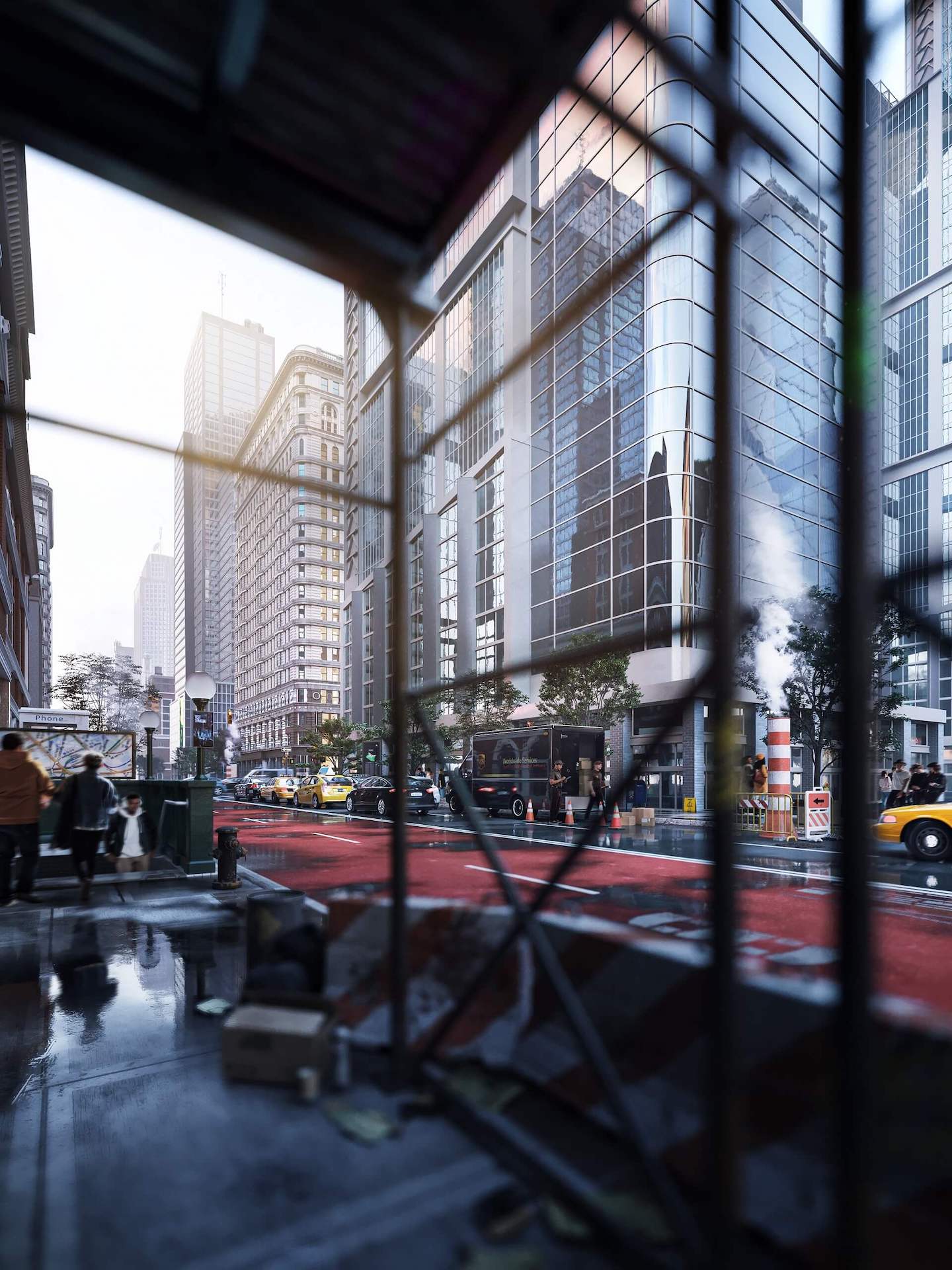 The 3D artist who made this rendering for a creative visualization contest wanted to offer a fresh, new look at the familiar city high-rises. While most such visuals focus on depicting the architecture, this one is all about conveying the mood of an early morning walk in the busy streets along the tall office buildings. The unusual POV, atmospheric lighting, and purposefully "obstructed" view add unique character to the image, leaving a lasting impression on the viewers.
#6. Breathtaking 3D Visualization of Conceptual Hotel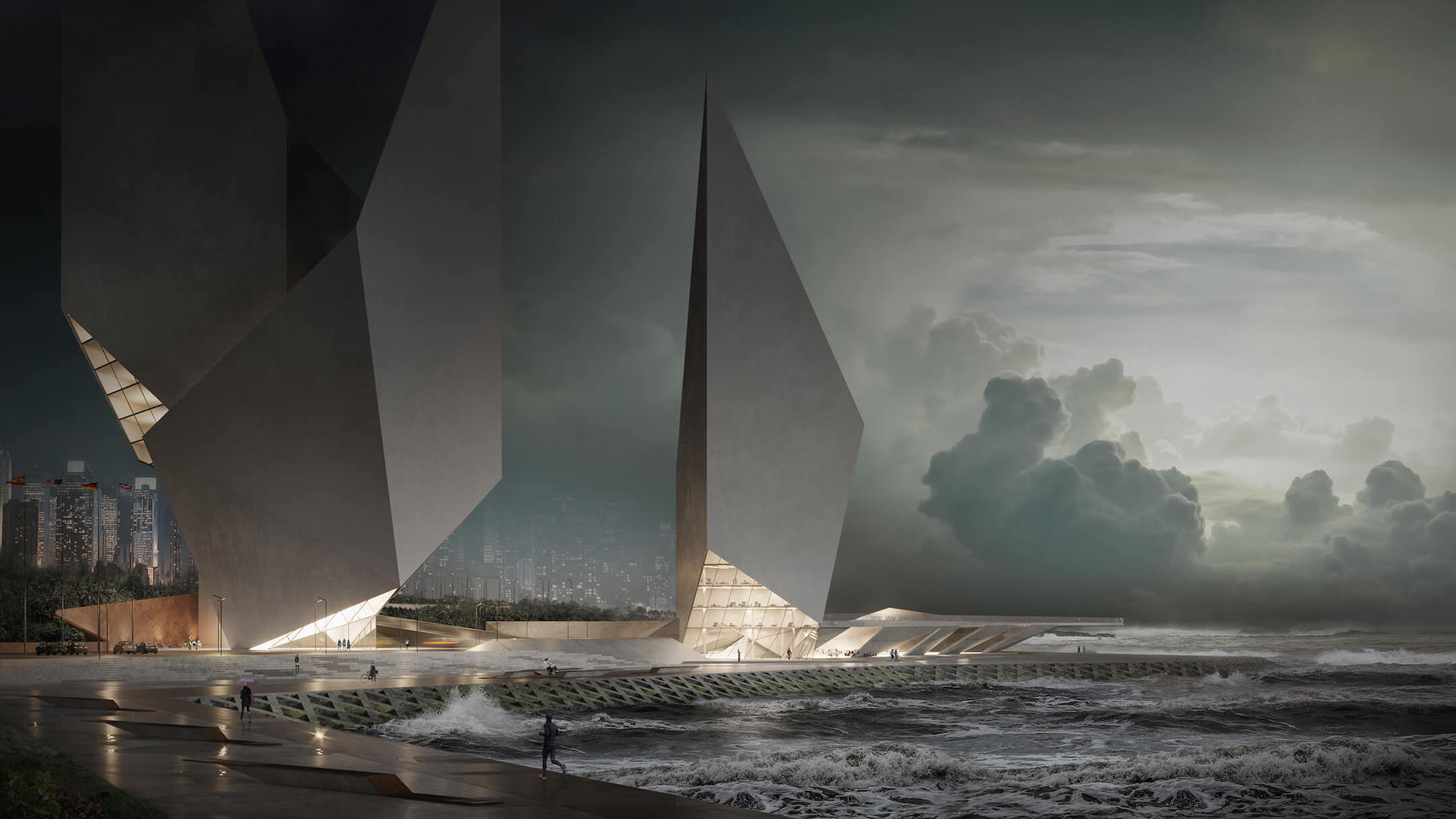 This visually striking 3D high-rise building render showcases a hotel design concept. Here, the 3D artist created a dramatic environment to match the angular, futuristic look of the buildings. The image looks as if it could've been taken from a sci-fi movie, which instantly draws the viewers' attention and interest. A visual like this one would be an effective eye-catcher in a contest, portfolio, or magazine publication.
Would you like to learn about the step-by-step process of making this image? See our case study on this exterior architectural rendering project.
#7. CG Rendering for Mixed-Use High-Rise Building
In this project, our studio created daytime and nighttime views of an ambitious skyscraper design. The commercial building has now been constructed and is fully operational. It houses several different types of spaces, including offices, restaurants, a hotel, a gym, and a spa. You can clearly see those in the close-up 3D renders that provide a clear understanding of the project's structure and purpose. And the full bird's-eye views allow one to easily comprehend its scale and see how it works with its surroundings.
Want to know what this building's interiors look like? Check out our case study on this extensive real estate visualization project.
Make sure your exterior design project takes your clients' breath away
Those were a few of our favorite examples of 3D high-rise building rendering. Hopefully, you found some inspiration and ideas for your own purposes, whether it be a design presentation, architectural contest, or marketing activities.
Looking for high-end 3D visualization services? Contact us at ArchiCGI and schedule a free consultation with one of our managers who will help you choose the best solutions for your needs!
---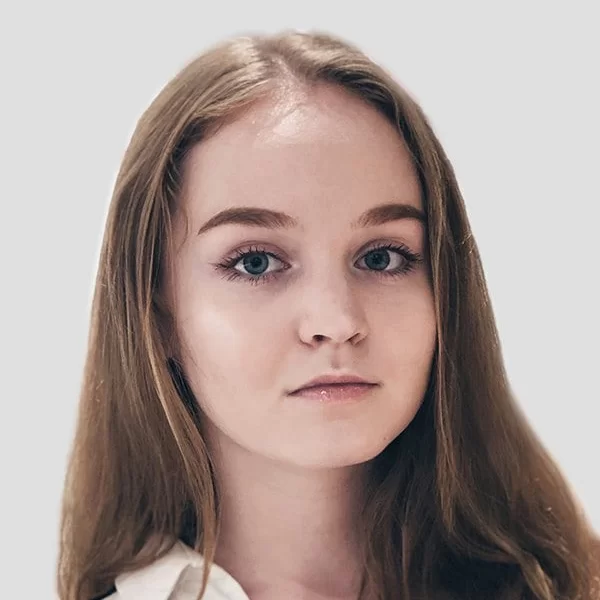 Ana Wayne
Content Writer, Copywriter
Ana is a content writer for ArchiCGI. She has a passion for design and architecture - and for talking about it. Outside of work, she is a fan of sci-fi movies and a street food connoisseur.