You feel like Real Estate Market is tougher and more competitive than before? Have more difficulties in catching clients' attention? You sometimes think that you have to work more now to get the same quantity of clients? And for some reason, your competitors keep getting more and more prosperous… If so, you should understand that times have changed. Technologies changed the times and the clients. They are no longer satisfied with photos of the houses they are looking for. They don't want to look at the images of the house, but to be there without leaving their chair. How is it possible? Let's look into possibilities of virtual tours and find out how they could be useful for real estate agencies.
Obviously, you've already seen photo tours. But what about 3D Virtual Tours?
Virtual 3D tour is a simulation of the place, already existing or yet to be constructed. It is created based on 3D Renderings of this location and offers spectators a detailed view of it. To create that, Real Estate agents look for quality 3D Rendering Services.
Let's have a look at the advantages of Virtual 3D Tours for the Real Estate Business.
Virtual 3D Tours – Main Benefits
Reason 1: Listings with Virtual 3D Tours get 87% more views
To begin with, you set yourself apart from competition. Virtual 3D Tours are a recent technology, so it would give you a competitive edge and win more clients. Why do guesswork with photos if the client can choose a place based on immersive experience? Furthermore, 3D Walkthrough is so much more appealing an advertisement. For the customer will get an understanding of what it would be like to live in the place. He will practically see what it feels like to live in this interior design, sit on this purple velvet sofa every evening in front of TV. And have coffee on the balcony with the view on the boulevard, feeling the fresh October wind on his face. And how the kids will be laughing and screaming in excitement at the sight of their new room…
Is there a better way to convey such an idea? Without any doubt, this kind of experience is much more engaging than looking at the photo.
Reason 2: With Virtual 3D Tours, clients see the outcome from the very beginning
As a result, you will be scheduling meetings and working with target customers. That's like having a secretary by your side, who'd call all of the contacts you have, inquire about clients' needs, choose the best options and cross out all those who do not want your services after all. That alone will save quite a lot of time! And time for Real Estate agent is money.
Reason 3: Virtual 3D Tours will show properties to potential customers from all over the world, 24/7
As you are aware, a lot of good houses are marketed internationally in the Internet through the social media. The best bid wins and gets the house of his dreams. However, many clients from abroad simply cannot visit the property, and prefer not to participate. In contrast, with 3D walkthrough,  they wouldn't need to visit another country to make a purchasing decision. Or at least they'll be sure that the deal is worth the journey and expenses. As a result, the competition for the house would be tougher and the house could get a fairer deal.
Why not using old good photos, you say? They seemed to work before. But Virtual 3D Tours have a number of advantages over photos, that are traditionally used by real estates agents. You can get much more clients with them, especially while they are considered to be a novelty. The situation is very similar to that of the manufacturers, who are currently exploring the benefits of new 3D Product Visualization. Here are the main advantages of Virtual 3D Tours over the photos.
3D Tours: Advantages Over Photos
Advantage 1: The speed of sales increases dramatically
For Virtual 3D tours can represent the properties that haven't been constructed yet. This way, the real-estate agent can sell not the apartment itself, but what it can be. Apartment is not in the best shape right now? Use Virtual 3D tours to show what it can become with a bit of help. Inspire the client by a tour in the ultra-modern space, full of taste and style. Extraordinary decor solutions, clever zoning, false chimney… and the incredible view. Impeccable. The client will already see his friends coming for the housewarming party, impressed by the place. Make him see what he cannot see from the first glance. As a result, the customer will not mind that the place is rather small and needs time for renovation.
Advantage 2:Virtual Tours can represent the building in different colors and styles
This way, the project becomes customizable. Real Estate Agent therefore no longer looks for a proprietor for a specific house. He sort of creates the house for the client that would suit his needs. To help the customer get the desired result, the Agent can also offer a full range of design and construction services. As well as that, the client can take interest in the furniture the customer liked so much.
Advantage 3: The cost of Virtual 3D Tours is less than that of renovations and furniture
They are indeed way cheaper than renovating and furnishing the apartment. On top of that, the quality is just as good as that of a Photo Tour. This way, you even get to save money! Which you can invest in different things, like improving your site, for instance.
Virtual 3D Tours are the future of the Real Estate Market. Not only do they help to attract new customers, but also get better deals, speed up the workflow, go to the international level and save money.
How to create a Virtual 3D Tour? With ArchiCGI 3D rendering company it is easy. Go to our Contact page and write us. Our manager will contact you within the shortest time possible, clarify all the details and control the prompt delivery of the project. We'll be happy to help you sell dreams to the customers. For we create Virtual 3D Tours with soul!
Want to learn how much your project costs? See how we evaluate 3D rendering projects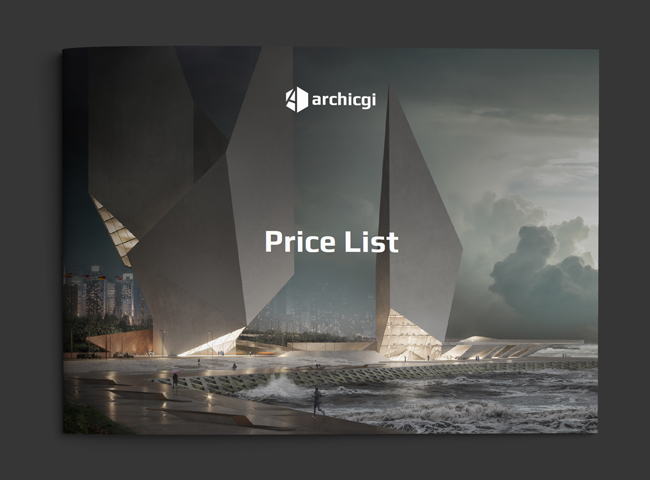 ---
Irma Prus
Content Writer, Copywriter
Irma writes articles and marketing copy for ArchiCGI. Her dream is that more people discover the power of CGI for architecture. Irma is into neuromarketing, ruby chocolate and Doctor Who series.