Architectural marketing is what turns an architecture expert into an opinion leader and a demanded professional. Smart marketing is what makes clients feel proud when they are asked who has created the design. And it's what makes them positively happy when they see the effect the name produced.
Successful marketing for architectural firms is when the reputation precedes the company. So that it doesn't have to convince the jury to take their work into consideration at a competition. Moreover, they get an invitation to participate and thus stronger chances to get noticed.
That makes architectural marketing a strong advantage in a competitive market. And at the base of it, lie high-quality 3D rendering services. Learn 8 ways to empower your marketing campaign and attract clients with high-end CG imagery.
#1. Use 3D Renders on the Website to Represent Yourself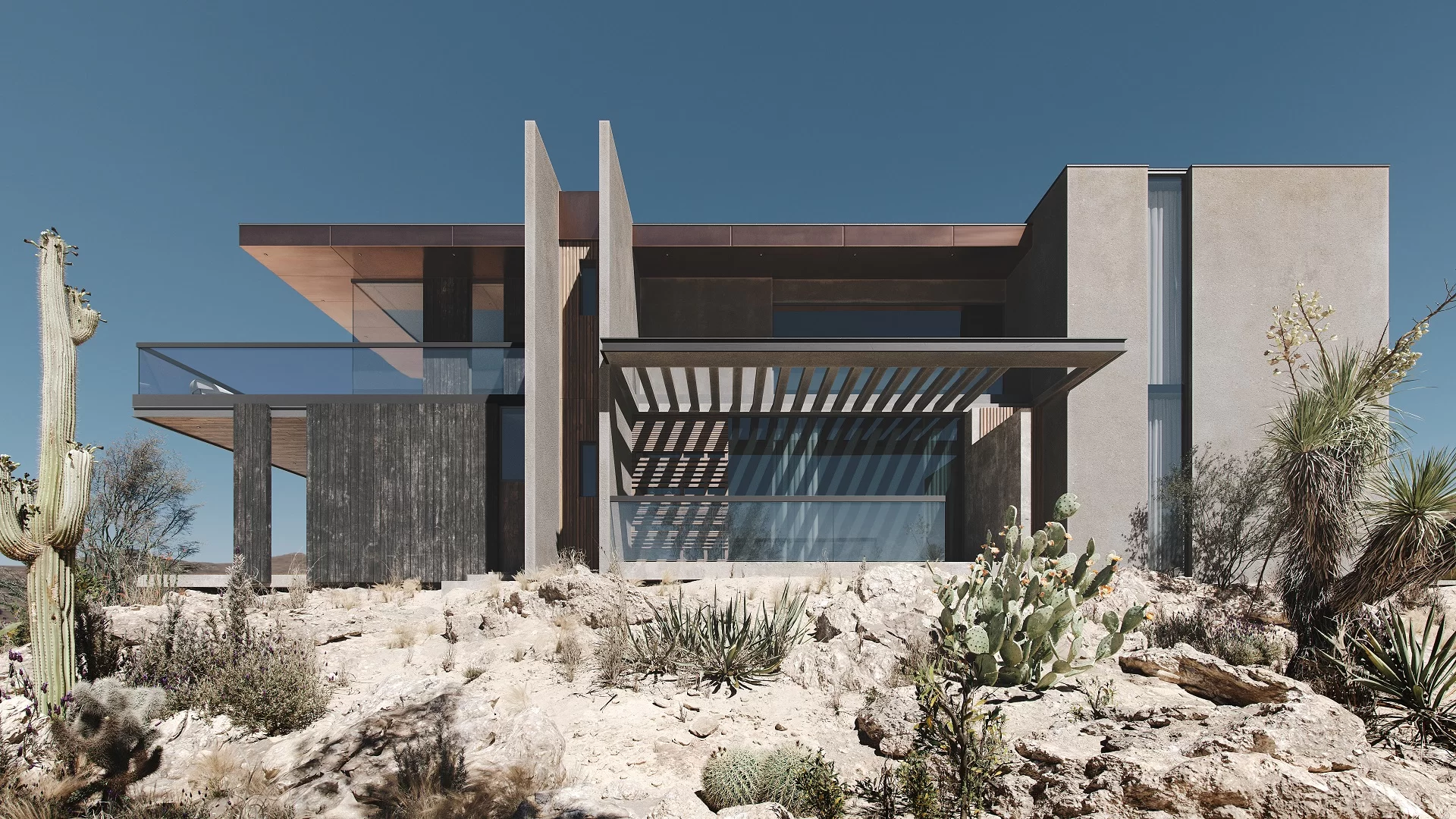 A website is a reliable means of digital marketing for architecture firms. It helps companies share all the information that proves the architects' mastery in one place.
What can be a better proof of expertise than images of real projects? So, architects place before-and-after images to showcase their skills and experience.
However, an architectural project lasts long, and that's not enough for regular content updates. And what about projects that have never seen the light of day? Or those that are built abroad so that there's no chance of getting a picture? No photos means no content for architectural marketing.
However, the buildings can be digitally recreated. Photorealistic architectural rendering can bring all those works to life on the architectural firm's website, and the image will be as good-looking as a professional photograph.
1) Blog 3D Imagery to Display Your Work and Development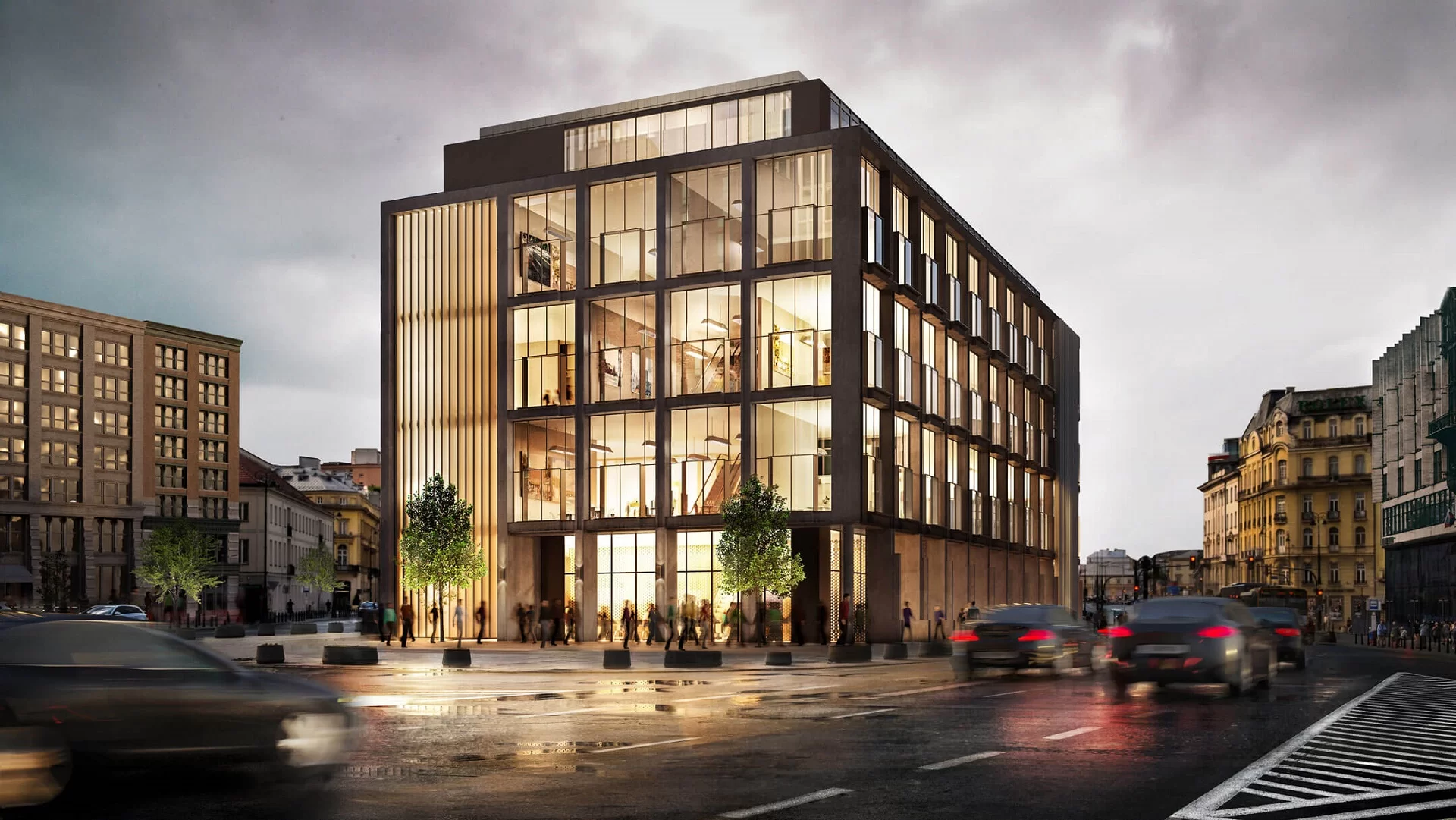 It happens that architects don't even know how much information they can share on the blog, and how valuable it is for clients and prospects. In fact, if you are an architect, practically any professional activity can result in plenty of architectural marketing ideas for the blog.
For example, a large-scale commercial building project is coming to the end. And a small residential one already makes a family ultimately happy with their sweet home. Both buildings merit a blog post, and 3D graphics will showcase all their splendor and functionality.
A new certificate, an insightful educational program are certainly worth an announcement too. And if the practical assignment was to make up an architectural design, why not use it for marketing? You can illustrate the note with the drafts remaining after the program, but 3D rendering will draw more attention and give the audience a clearer view of the project.
2) Portfolio 3D Renderings to Showcase Your Mastery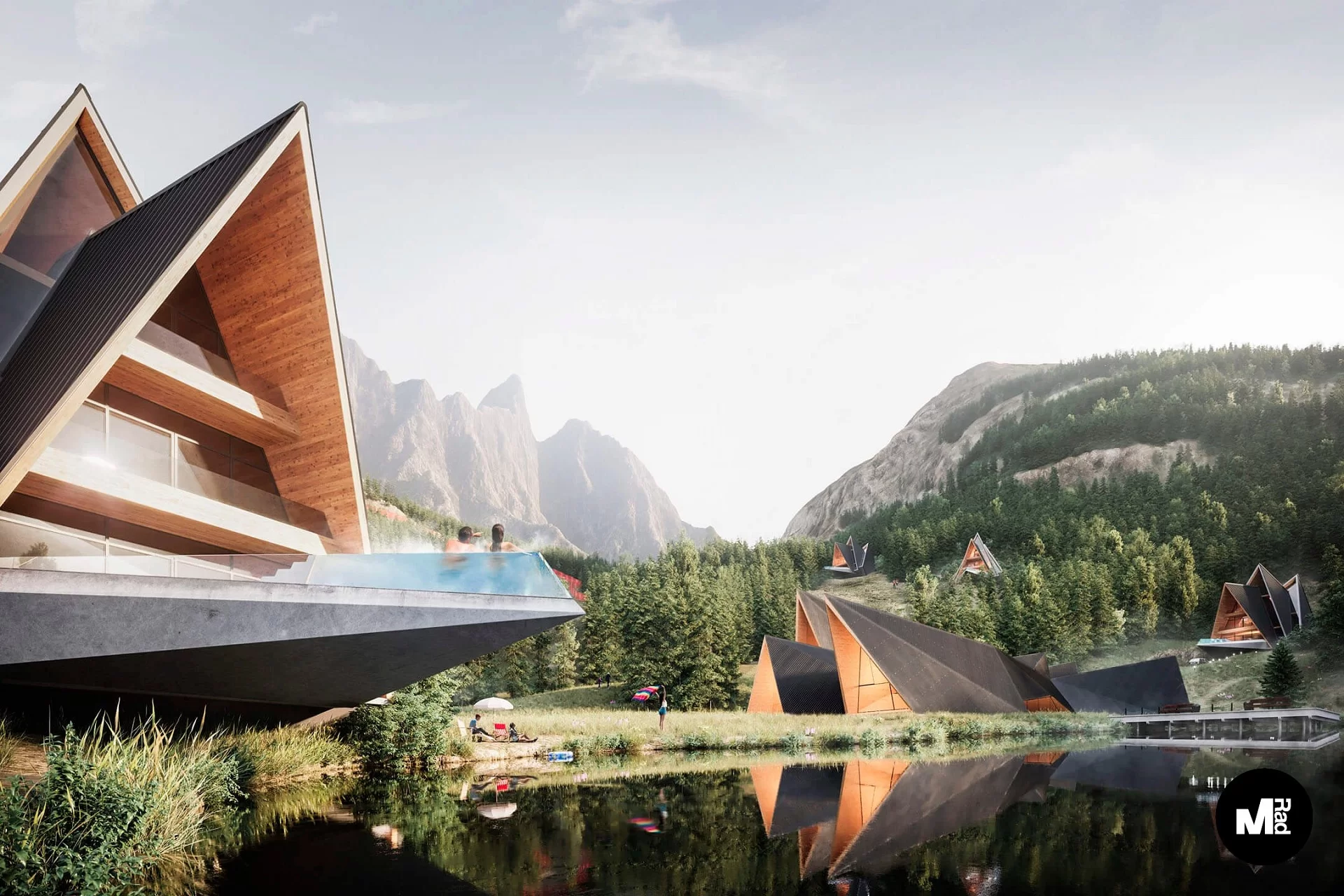 A portfolio is the architect's display case, so it needs impeccable imagery. Meanwhile, the pictures of the building he or she takes are rarely the best ones. Even if they are, it takes plenty of time and effort.
For example, the rooftop above looks best in mild evening sunlight, but the weather may have other plans. In case of photography, the architect or marketer would have to wait till the sky clears up. Even more, to shoot a night view means to head to the building when other people are sleeping. But with CGI, this is not the case. 3D visualization allows an architect to get stunning pictures of a house showing it from any angle and at any time of the day, weather, and season effortlessly.
#2. Use CGI in Whitepapers for Bolder Presentation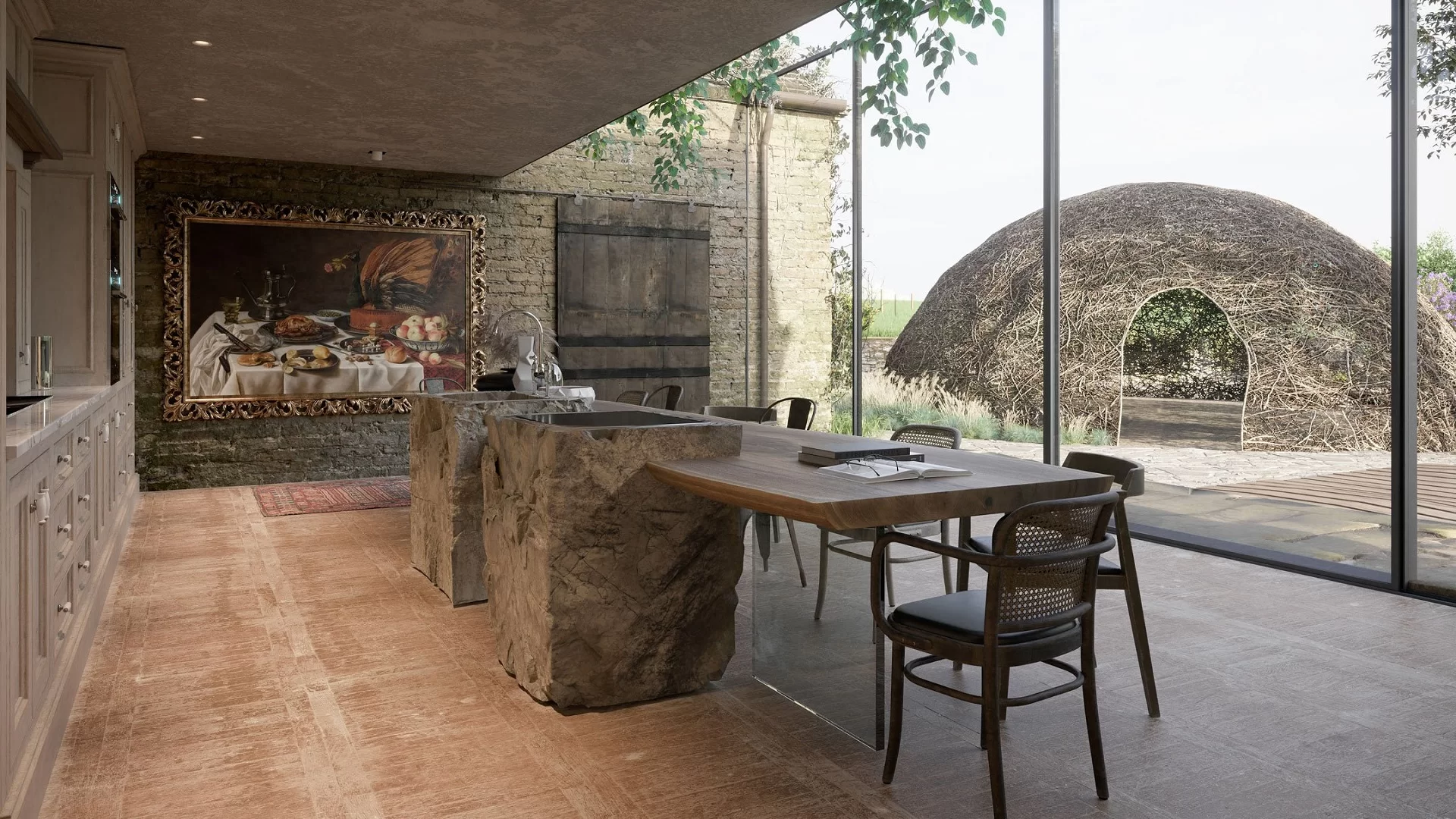 A white paper is a B2B report that overviews a topic, states issues and suggests solutions. By being educative and promotive at the same time, it makes the readers' interest grow and encourages him or her to learn more about the company. Offering a white paper in exchange for a newsletter subscription will help an architectural firm build a mail list faster.
Though text-only white papers can gave plenty of useful and relevant information, they are not that eye-catching. People tend to forget all about their authors once they've got the answers to their question. 3D renderings and photos offer both visual proof to the words and an eye-candy to get noticed.
#3. Use 3D Graphics in Social Media to Cause Interest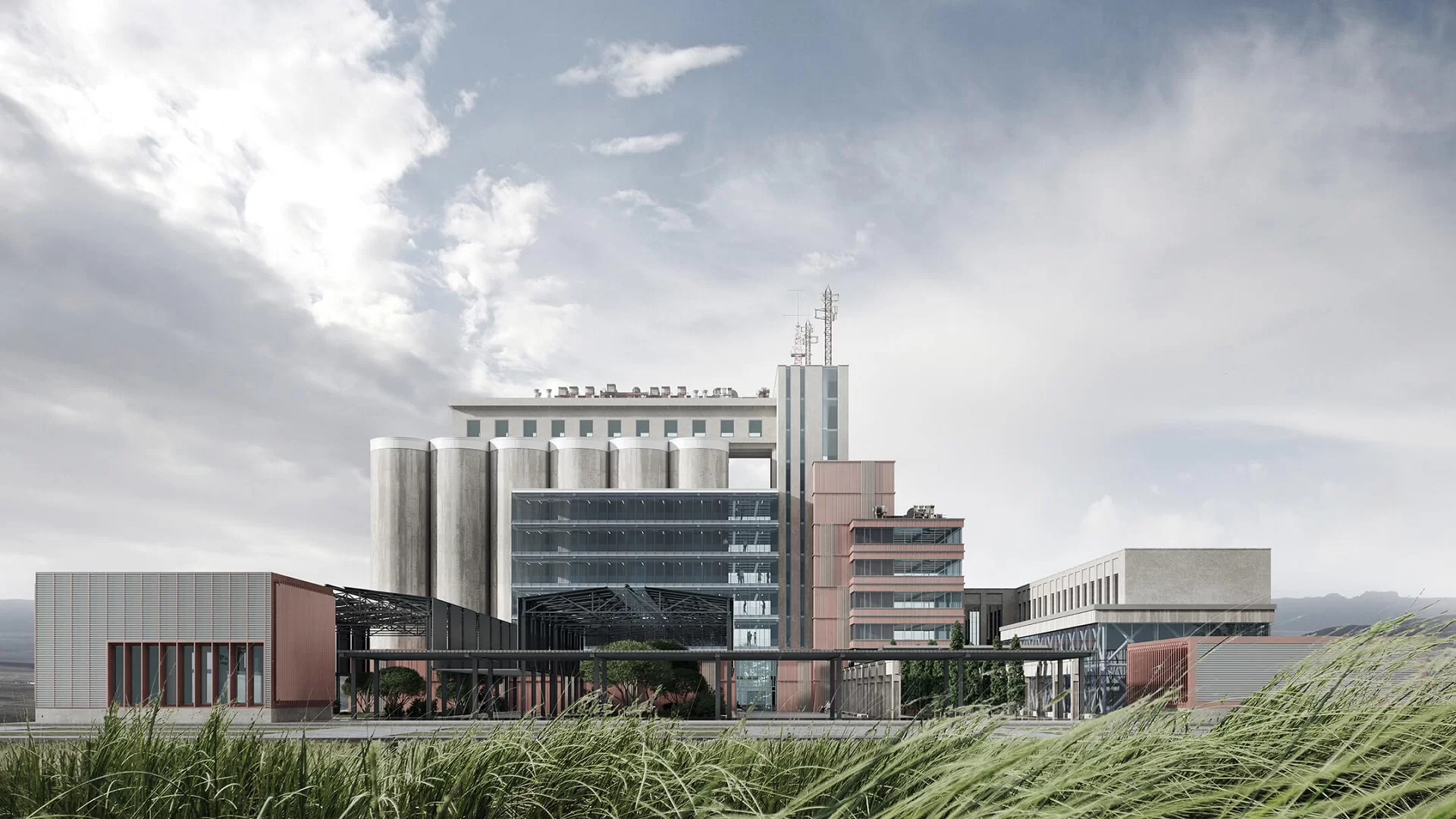 Social networks help build a community of prospects. Also, they allow to attract those who already consider hiring an architect. And quality visuals are of high importance here. On Facebook, posts with images get 2.3 times more engagement than text-only ones. About 14% of users engage with a post if it contains an image, and about 12% of them do it if it contains a video. This way, most marketers view images and videos as the most important forms of content for digital marketing.
And it's not only Facebook where architectural firms can use marketing visuals to attract customers. YouTube remains the number-one video hosting and, as such, an efficient video marketing tool. Instagram is the social network where users engage with brands most, and a photo or video is an admission tickets here. On Pinterest, people seek images that entertain and educate at the same time.
3D visualization helps a professional leverage the power of these media. Architectural illustration helps firms net clients on Pinterest while animation does the same on YouTube. And both types of content are suitable for Facebook and Instagram campaigns.
Make sure your exterior design project takes your clients' breath away
#4. Make Newsletters More Persuasive with 3D Renders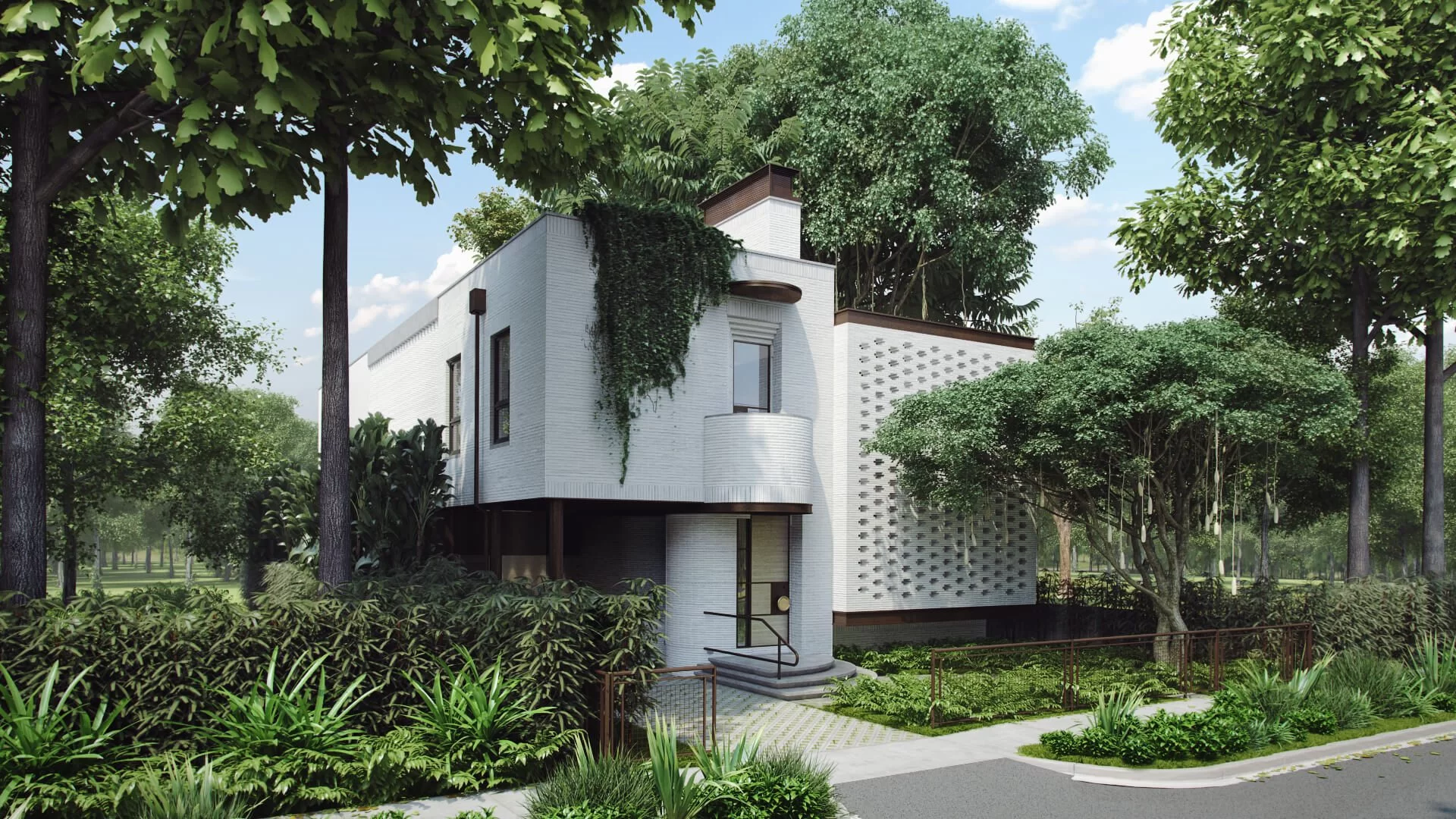 Email marketing aims at those already interested in architectural services. But what encourages readers to contact the firm? Along with the text, they need a clear demonstration of the architect's mastery. 3D rendering accomplishes this mission by showcasing architecture project in all its splendor. A 3D artist can find the most spectacular perspective and choose the season and weather that underlines the advantages of the design.
#5. Use CGI to Generate More Leads at Trade Shows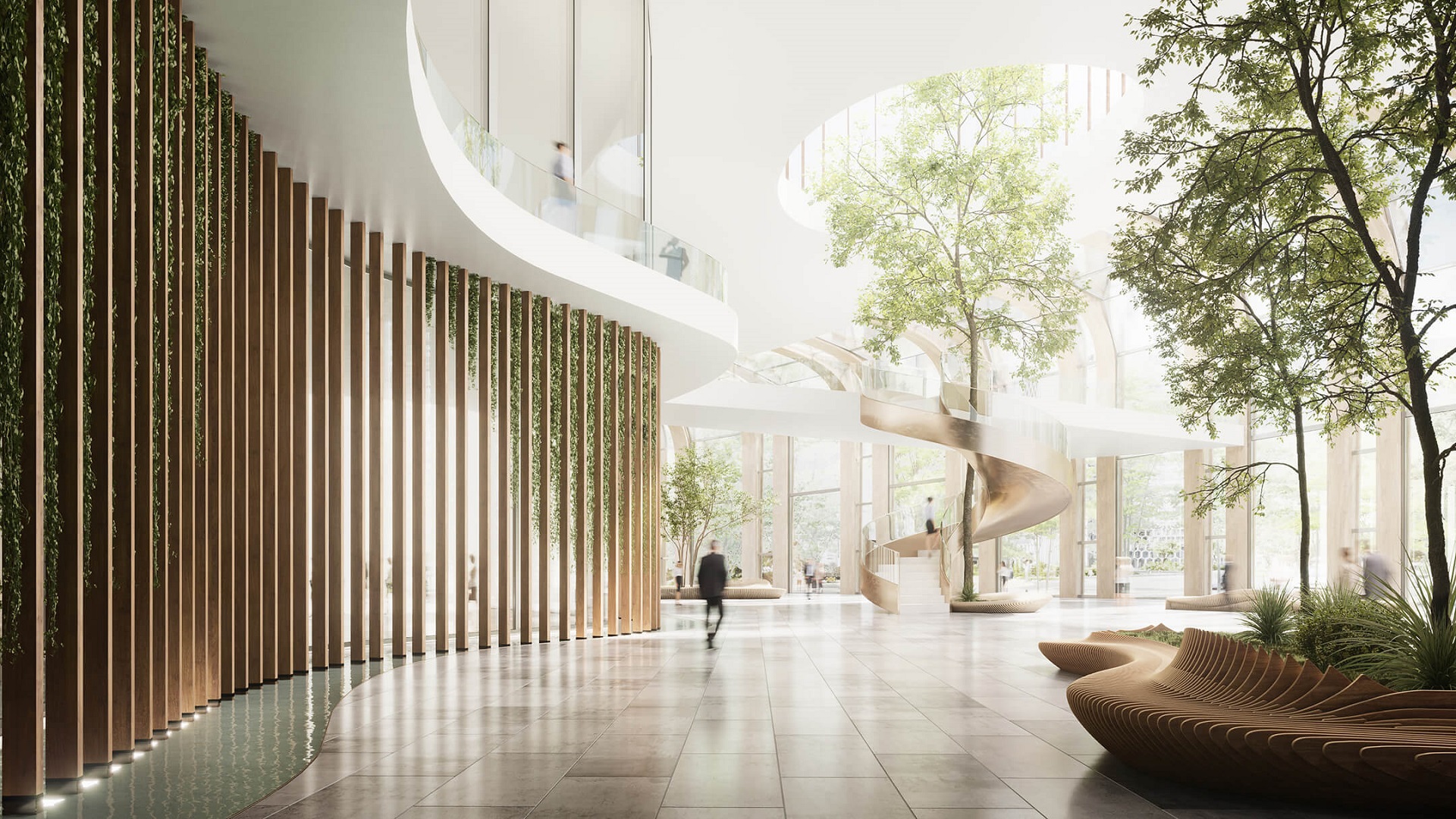 Trade shows work as effective lead generators in marketing for many spheres, and architectural services are no exclusion. 3D graphics, whether on posters or a wide screen, helps draw attention to the exhibition stand – especially if it's architectural 3D animation.
Having caused the visitors' interest, the architectural firm can showcase its projects using 3D images of both exterior and interior. Now's the time to get their contacts. And give each of them an architecture marketing brochure lavishly illustrated with 3D graphics.
#6. Underpin Public Speeches with CGI-Based Slides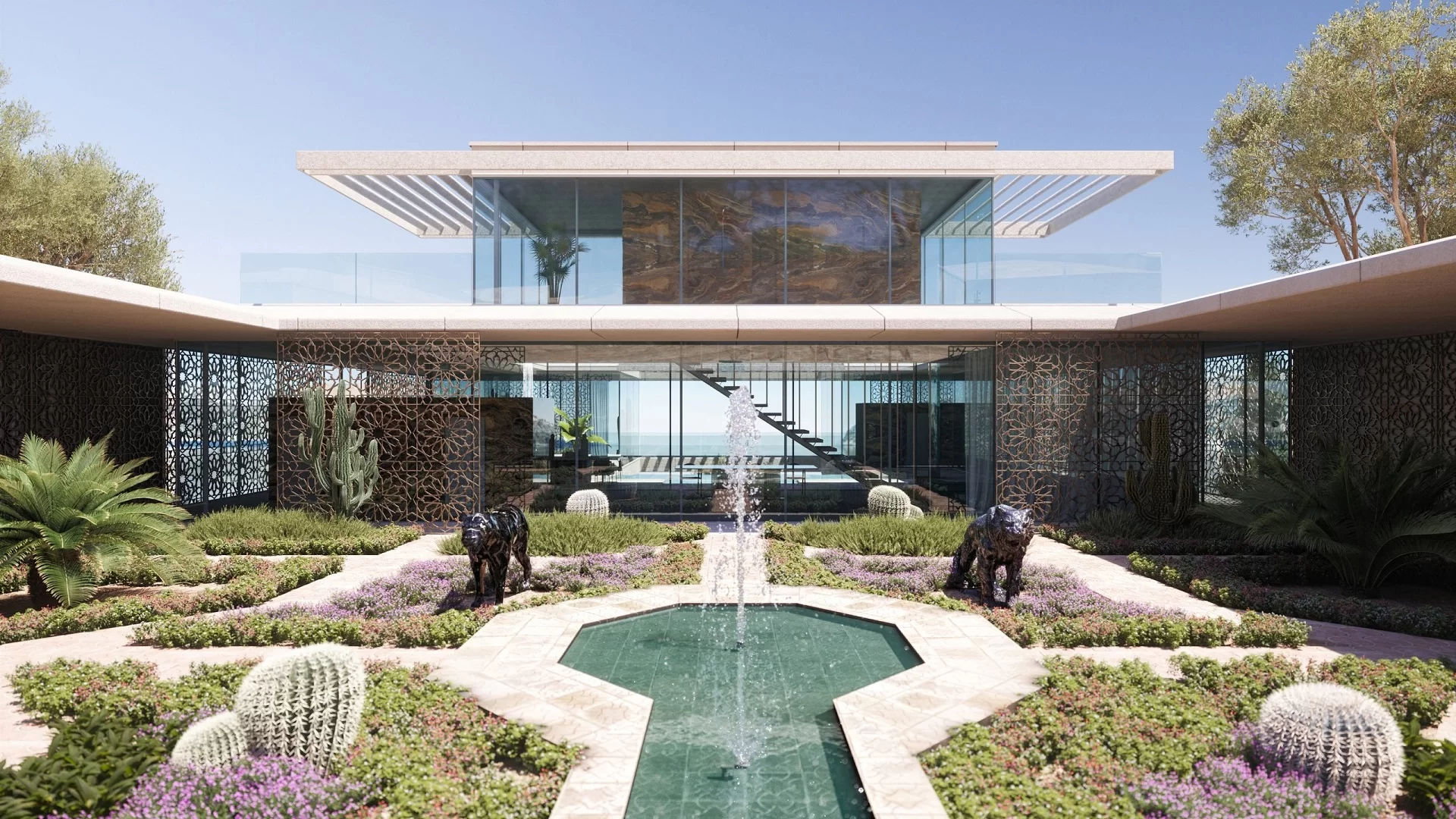 Architectural conferences are known first of all as a networking tool, but they can form a part of an effective marketing strategy. Some of the people in the audience can become clients. Moreover, an architect can tape a report and post it on YouTube, Facebook, and on the firm's website. A video of a professional listened to by other professionals is an irrefutable proof of expertise.
Another way of getting new clients, an even more powerful one, is delivering public lectures. To interact with a broad audience may be challenging, but the effort pays off when clients ask for the architect's business card or queue up to submit their contacts.
Whether it's a conference or public lecture, 3D rendering helps an architectural firm convey the ideas and their value persuasively and clearly.
#7. Use 3D Rendering to Win Architectural Contests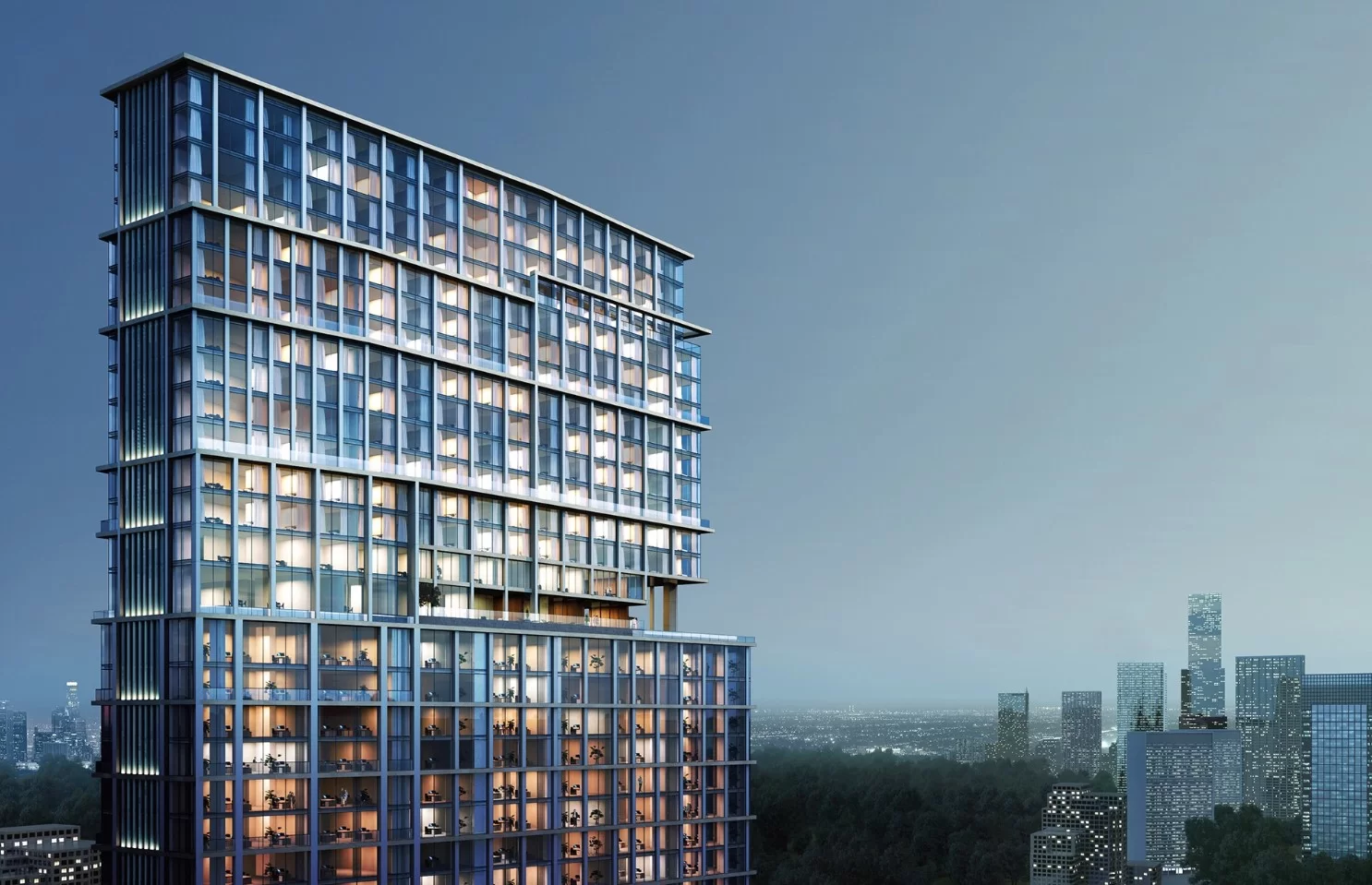 Architectural contests help architects get public recognition for their work. To take the first place means to prove oneself as a pre-eminent professional. And even participation can become a breathtaking story worth sharing. Thus, either way a contest can effectively serve marketing purposes.
Some architectural contests attract tens or hundreds of participants. So, the jury has to preselect projects, and only a small number of them undergoes careful comparison. 3D graphics help a participant get noticed and highlight all the advantages of the project by putting the benefits of the solution in a context and making them easy to see. As for small contests, CGI ensures that the jury gets the architect's vision right.
#8. Get Images of Designs Published in Online and Print Magazines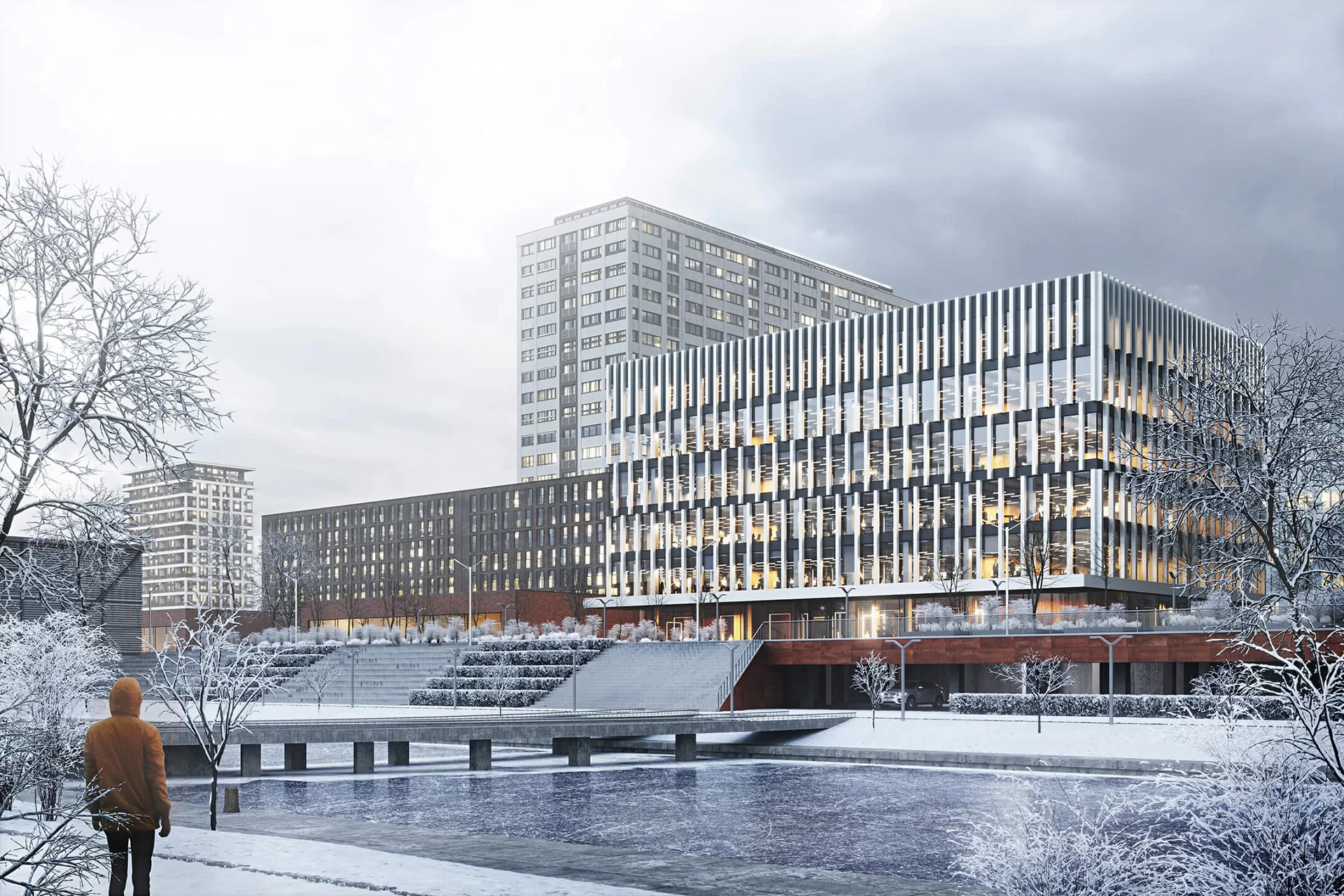 One more great way to use 3D renders in architectural marketing is submitting them for a magazine publication. Here, CGI can serve as beautiful illustrations for an architect's interview where he or she tells about their past or ongoing projects. The readers of well-known architectural journals and blogs such as Dezeen, Archdaily, etc are bound to be attracted by photoreal pictures of breathtaking designs. As a result, they will be eager to learn more about their author. This way, he or she will raise awareness about their work, get more potential clients, and build a reputation in the architectural community.
Using 3D rendering in architectural marketing is a sure means to expand client base, gain public recognition, and even find reliable partners. Photorealistic CGI immerses the viewer into the project and communicates its benefits within seconds. Contact ArchiCGI 3D rendering company to get high-end imagery that will boost your marketing campaign.
---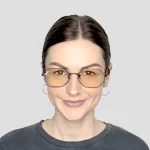 Nataly Cher
Senior Social Media & Email Marketer
Nataly's ambitious nature and creativity play a key role in her ability to create engaging content and highly successful targeted campaigns. Outside of the office, Nataly indulges her love of photography and plays with her joyful Jack Russel terrier, Mario.