Software and Formats
Software and Formats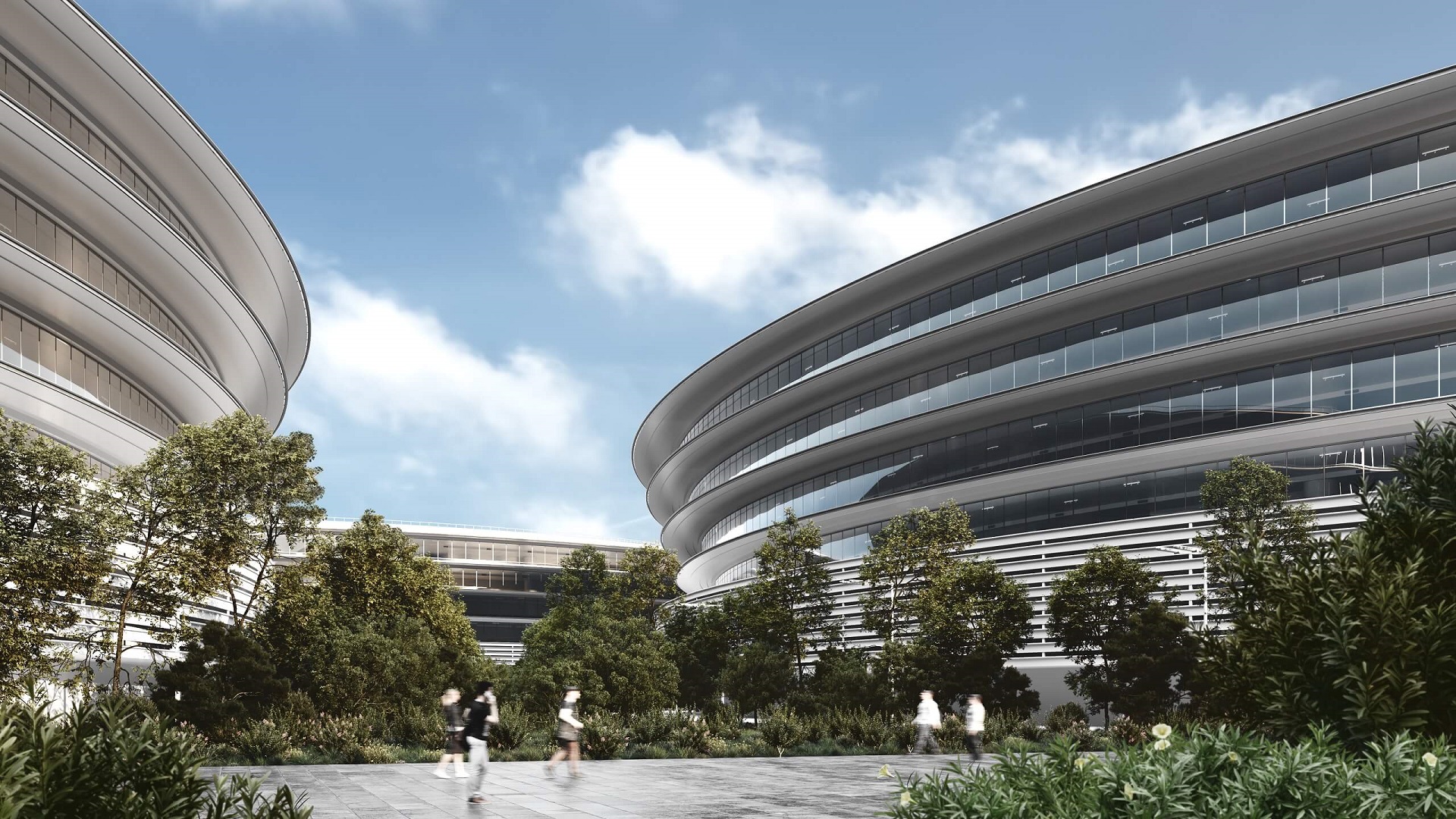 Professional architectural 3D visualization requires the use of specialized software. Oftentimes, 3D artists need to use several programs throughout the project. So, what are the best software options for 3D architectural modeling, rendering, and post-production? What are their special features? Let's take a look!
#1. 3D Modeling & Visualization Software
In this paragraph, we will tell you about a variety of digital tools used in archviz to create, manipulate, and render 3D objects and scenes. This software allows CG artists to build models, apply textures and lighting, and generate realistic images and animations.
#1.1 Autodesk 3ds Max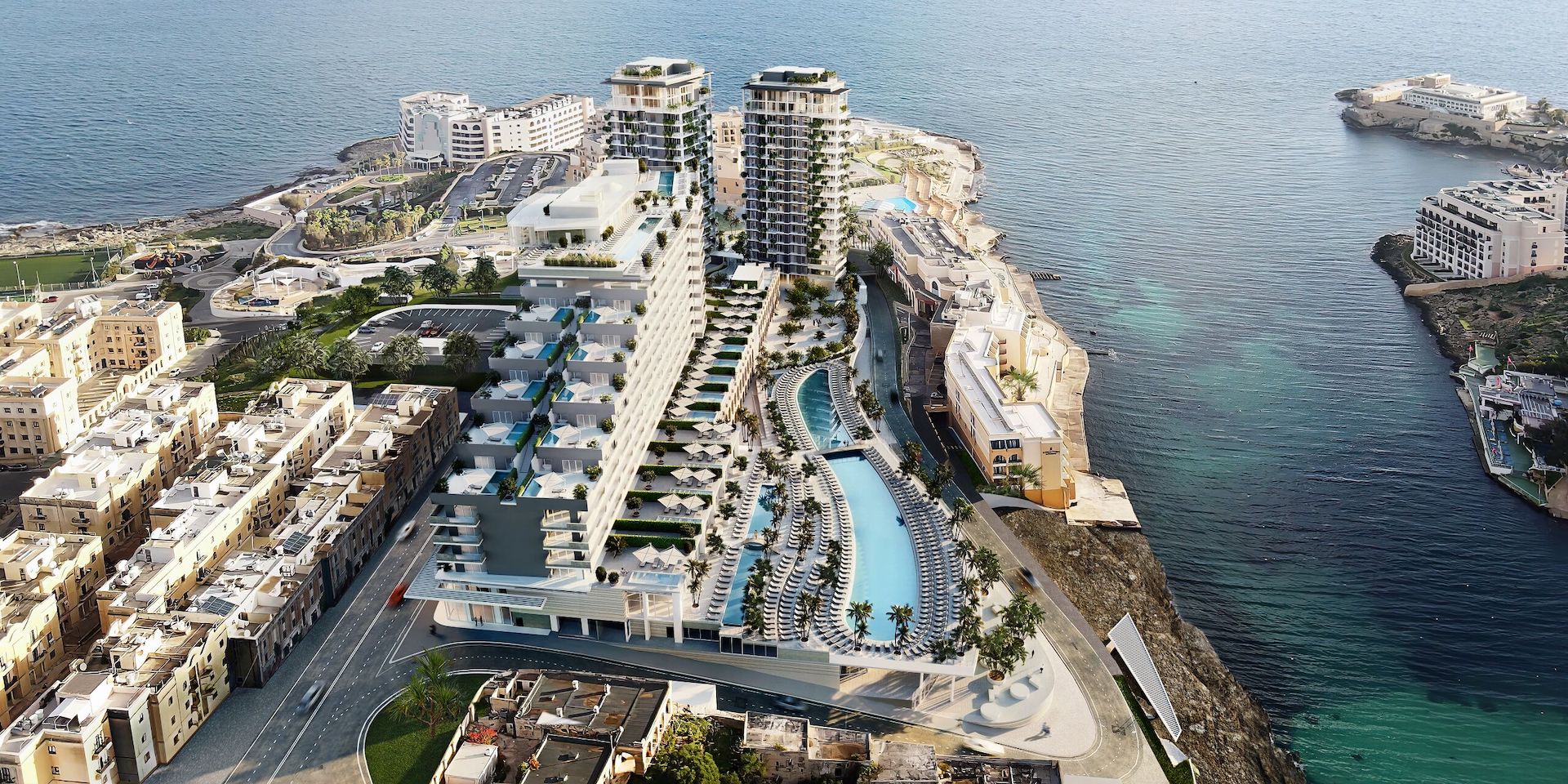 Autodesk 3ds Max is a universal tool for 3D modeling, visualization, and animation. It is used not only in architecture but also in industrial design, gaming, and the film industry. The program allows for making visualizations of any complexity and level of photorealism. It provides extensive opportunities for 3D modeling, including creating simple and complex geometric shapes, developing details, creating textures, and UV mapping. 
There are countless plugins and libraries of models and materials available for 3ds Max, which allow for expanding its functionality. 3ds Max can be integrated with other Autodesk software, such as AutoCAD and Revit. It supports many different file formats, including 3DS, FBX, OBJ, and DWG.
#1.2 Unreal Engine
Unreal Engine is a popular program for creating real-time 3D graphics. It boasts its own rendering engine as well as numerous plugins and libraries. The software is mostly used for video games and interactive apps. However, it also has application in architectural visualization, where its strength lies in making animations and creating multiple static views much easier. 
UE's editor features an intuitive interface that makes it easy to get started with the program. The software offers extensive capabilities for working with audio files, videos, and images, allowing for the creation of complex multimedia projects with high-quality sound and visual effects. Unreal Engine supports multiple platforms, including Windows, Mac, Linux, PlayStation, Xbox, and others. 
A significant advantage of this software is that it can be used for free. It also has an active developer community that provides quick and efficient help to users.
#1.3 Blender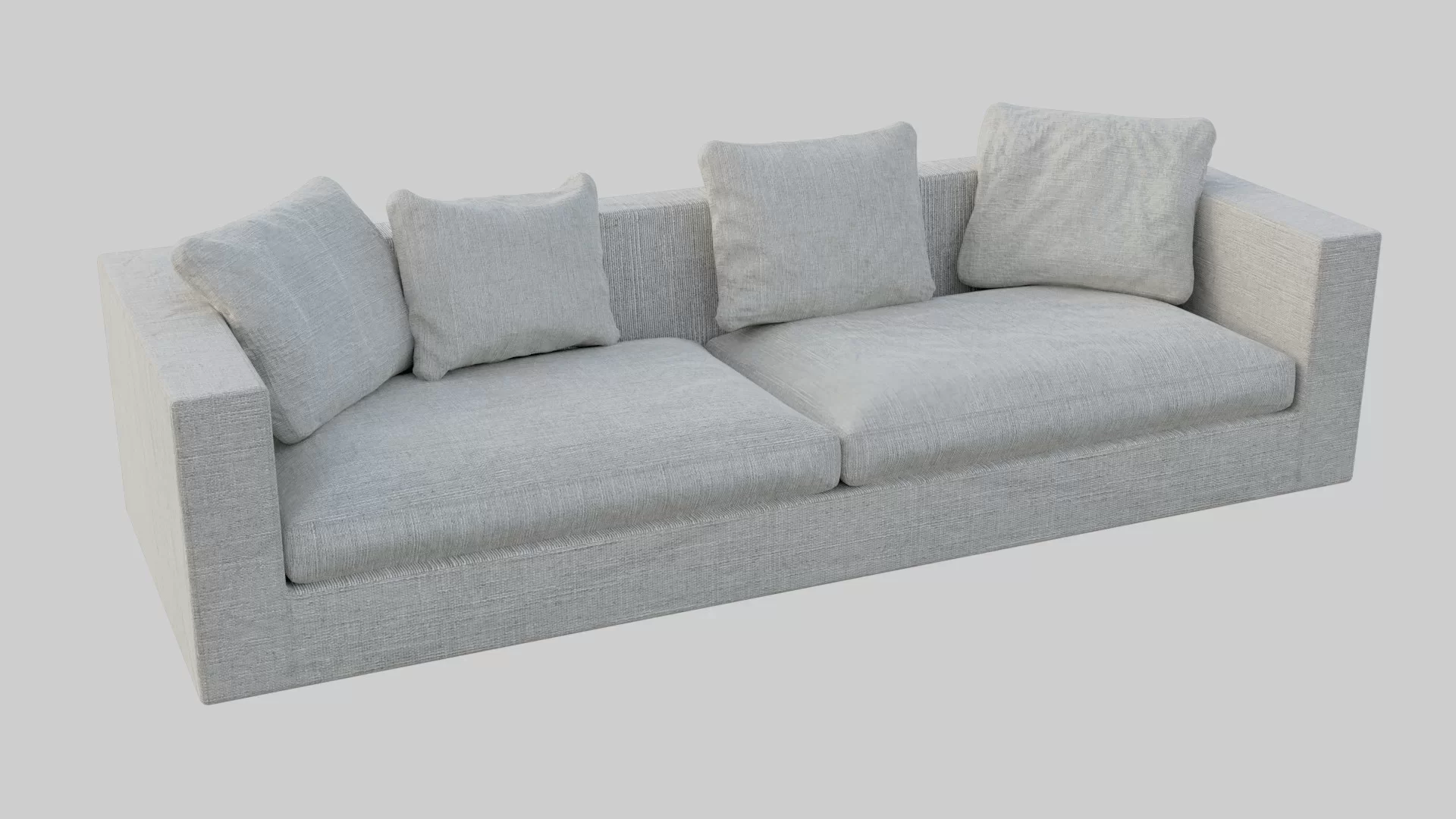 This open-source program offers a complete set of tools for creating 3D models, animation, compositing, and rendering. Blender is free to use, which explains why it has numerous fans and a large user community with effective technical support. There is a wide selection of plugins and libraries available. The software has an intuitive interface and supports many file formats, including OBJ, FBX, STL, and others.
#1.4 Lumion
This software allows one to create architectural 3D animations with relatively little effort and in short time frames. It can transform static renders into interactive presentations that allow one to move the camera and change the viewpoint in a scene. Lumion has an intuitive interface, which makes it easy to use even for beginner 3D artists. Another advantage of the program is an extensive library of various materials, effects, and models.
Lumion allows importing models from different software, such as SketchUp, 3ds Max, Revit, and others. Also, it supports VR. The file formats suitable for working in Lumion include FBX, OBJ, MAX, 3DS, DXF, DAE, and SKP.
#1.5 ZBrush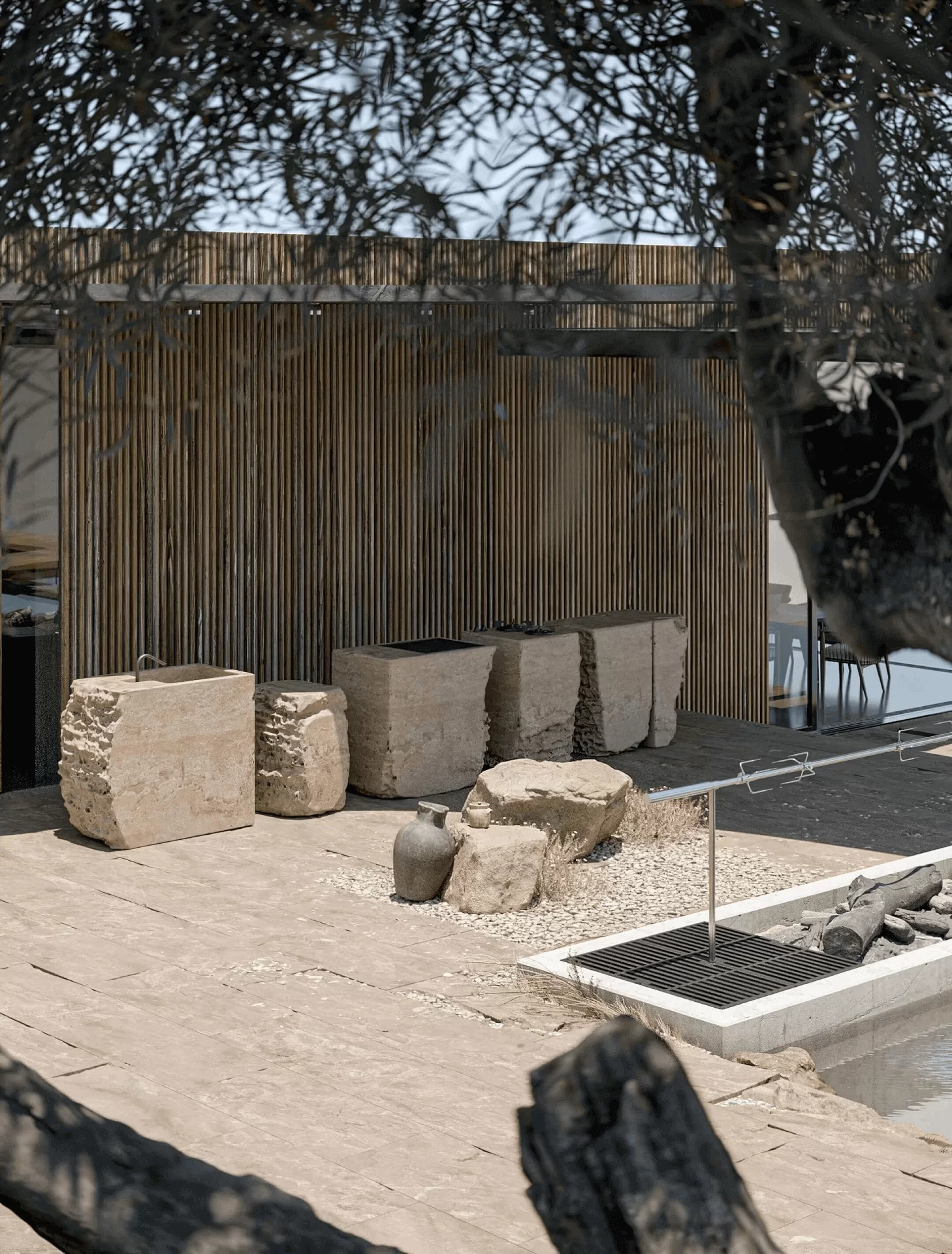 This program is widely used for 3D modeling of different complexity. It is very popular in videogame, film, design, and other industries. In architectural visualization, Zbrush comes in handy when it's necessary to model complex, unique, and organic-looking shapes. 
The main advantage of the software is its sculpting feature. Sculpting is a method of 3D modeling that allows for the creation of models with an exceptional level of detail and realism. 
Zbrush also provides retopology tools that can help one change a model's geometry. For instance, these tools make it possible to create models with a lower polygon count as well as to change the size and shape of a model without losing any details. One more benefit of Zbrush is its ability to easily integrate with other programs. 
#1.6 Marvelous Designer
This software is used for modeling clothing and textiles, which is an important part of interior 3D rendering. Marvelous Designer's intuitive interface and simple tools allow users to quickly create and edit models. 
The program has a large library of textures and a built-in simulator, which helps to imitate the physical properties of real clothes. For instance, it can realistically simulate folds and other features, ensuring that clothes and other soft objects look maximally realistic in CGI. The program supports different 3D file formats, such as OBJ, FBX, and others. That allows one to import and export models to other software for further processing.
Want to learn how much your project costs? See how we evaluate 3D rendering projects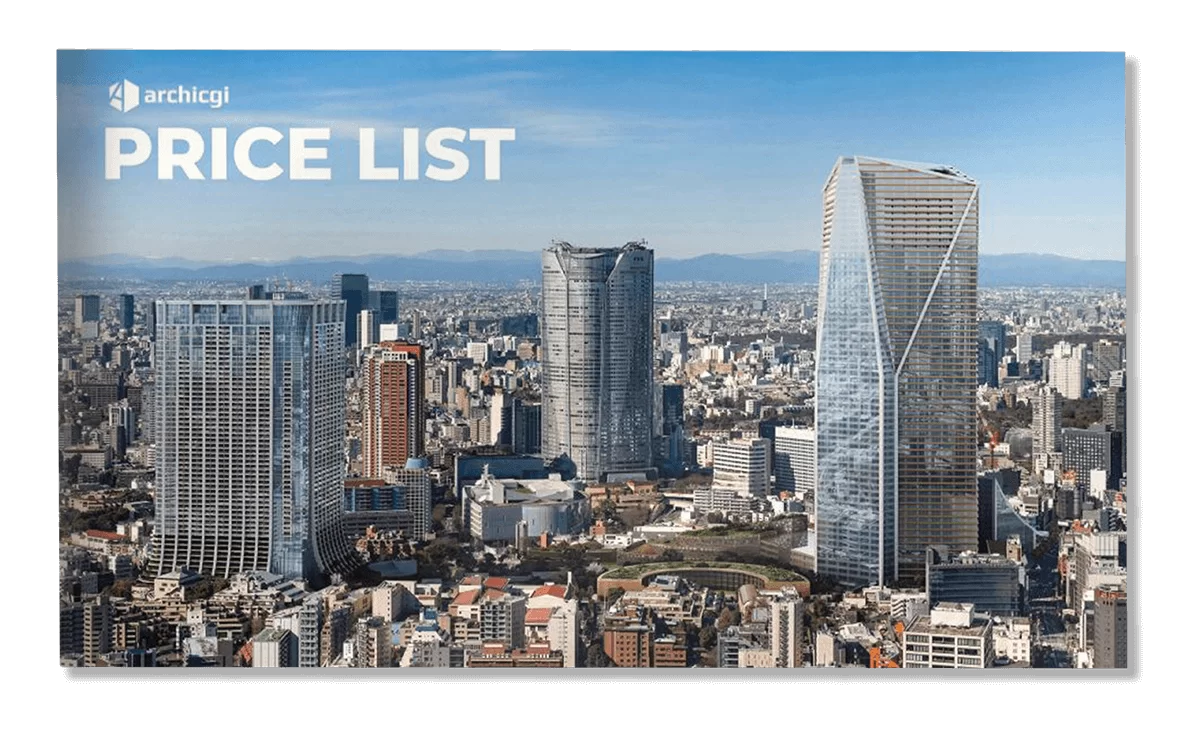 #1.7 SideFX Houdini
SideFX Houdini is used for creating visual effects, animations, simulations, and 3D models in a variety of industries, including architecture and design. Its node-based structure allows for maximum flexibility and precision when adjusting objects, interactions, or effects. Using procedural modeling, one can create complex parametric models that can be easily modified in the future. The program offers broad capabilities for creating various types of simulations, including fluids, fire, smoke, and others.
SideFX Houdini integrates well with other software products, including Autodesk Maya and Cinema 4D. With Houdini, users can create tools for making interactive interfaces to control objects and effects in real time for other programs such as 3ds Max and Unreal Engine.
In architectural CGI, the program provides effective solutions for photorealistic 3D rendering.
#2. Rendering Engines
A render engine is a plugin for creating visual effects and rendering images. In a way, the engines "explain" to the primary software how to set the lighting, shadows, textures, materials, and other elements in a 3D scene. Some of the 3D modeling and visualization programs have their own built-in render engines. 
Depending on the type of rendering engine, one can get different results in terms of quality, speed, and settings. Let's take a closer look at the most popular 3D rendering engines.
#2.1 V-Ray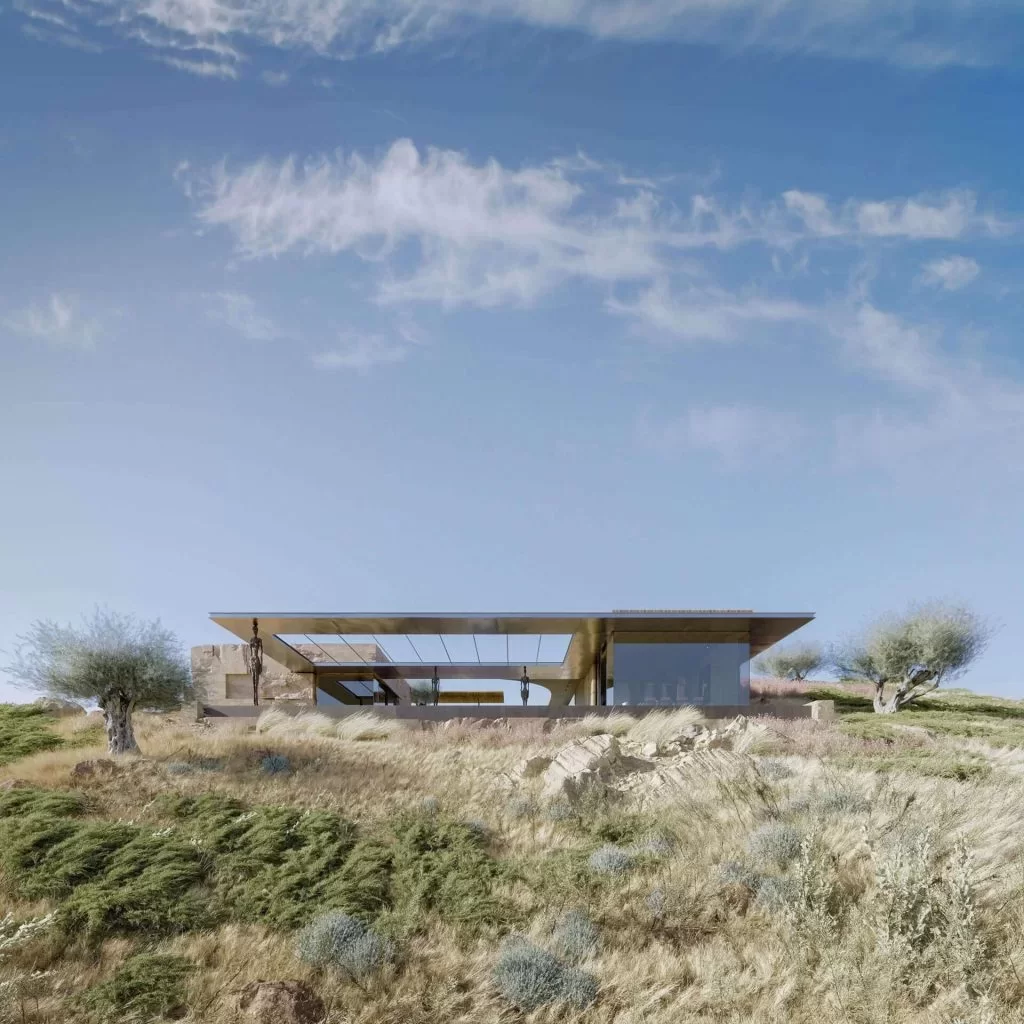 This is a widely used engine developed by the Chaos Group. It is utilized in architectural visualization, advertisements, the film industry, and many more. V-Ray boasts numerous advantages. First of all, it has algorithms for both CPU (processor-based) and GPU (graphics card-based) rendering. The plugin is known for its ability to produce exceptionally photorealistic results. What's more, it offers tremendous opportunities for adjusting various parameters, which helps one greatly in transforming visions into 3D images with 100% precision. Plus, V-Ray offers a distributed rendering option that allows one to render different parts of a scene by different computers simultaneously. It has rich capabilities for balancing the speed and physical accuracy of the result. And finally, it has large collections of optimized materials and models.
As a plugin, V-Ray is integrated with many 3D visualization programs, such as 3ds Max, Maya, Cinema 4D, SketchUp, and others.
#2.2 Corona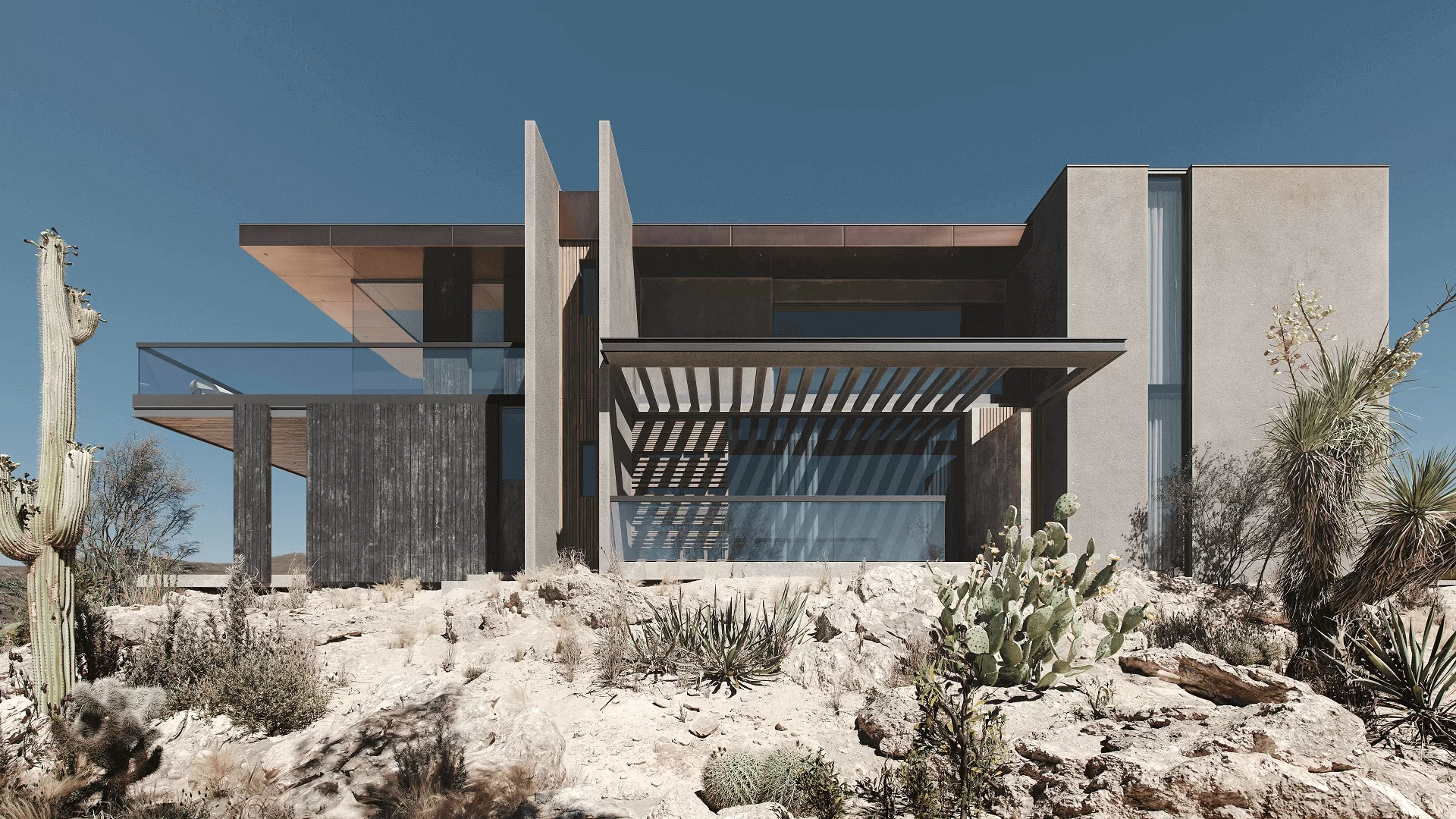 Another product owned by the Chaos Group. The company purchased the rights for the plugin a few years ago and has been actively developing it since. Corona is the only engine in the world that was created primarily for architectural rendering. 
The main difference between Corona and V-Ray is that the former allows one to achieve photorealistic results easier and faster. Thanks to various optimization methods, such as distributed rendering and caching, Сorona works pretty quickly. It is worth mentioning that, unlike V-Ray, Corona allows for CPU rendering only. However, the plugin is truly unmatched in this specific niche. 
Corona fully supports 3ds Max and Cinema 4D. Thanks to both the developers and countless users and enthusiasts, the engine has extensive libraries of materials and models.
#2.3 Arnold
This render engine was developed by Autodesk. Stable and well-optimized, the popular plugin works perfectly for large projects. The engine, however, has a downside, which is its relatively slow rendering speed.
Arnold is based on the physical principles of lighting and light propagation. Apart from architectural visualization, it can be used for creating visual effects in video games, movies, and TV shows. It works with a wide variety of 3D packages, including Autodesk Maya, 3ds Max, Houdini, Cinema 4D, and others.
#2.4 Redshift
In terms of efficiency and speed, Redshift by Maxon is one of the best 3D rendering engines. It uses the GPU architecture for calculating lighting, shadows, and materials visualization. To optimize for graphics card architecture, Redshift's algorithms partially sacrifice physical accuracy; however, the output is often indistinguishable from "physically accurate" results. 
Redshift supports many popular 3D tools, for example, Maya, 3ds Max, Cinema 4D, Houdini, and so on.
Present your architectural project like a work of art with AI-powered CGI
#2.5 Octane
Developed by OTOY, Octane is another GPU-based engine with ultimately high rendering speed. Due to its nature (as with other GPU-based rendering engines), it requires a higher level of scene details optimization, because it is not possible to increase a video card's memory capacity on demand. 
Octane plugin is available for many 3D visualization programs such as Autodesk 3ds Max, Maya, and Cinema 4D. It operates independently as well. 
Octane has a large user community, which is actively supported by developers.
#3. Post-production Software
Post-production tools are used by 3D artists to edit and enhance images or animations after they have been rendered. These programs allow one to adjust colors, lighting, and composition, as well as add visual effects, text, and other graphic elements. The goal of post-production is to refine the final output, ensuring a high-quality and captivating presentation of architectural designs.
#3.1 Photoshop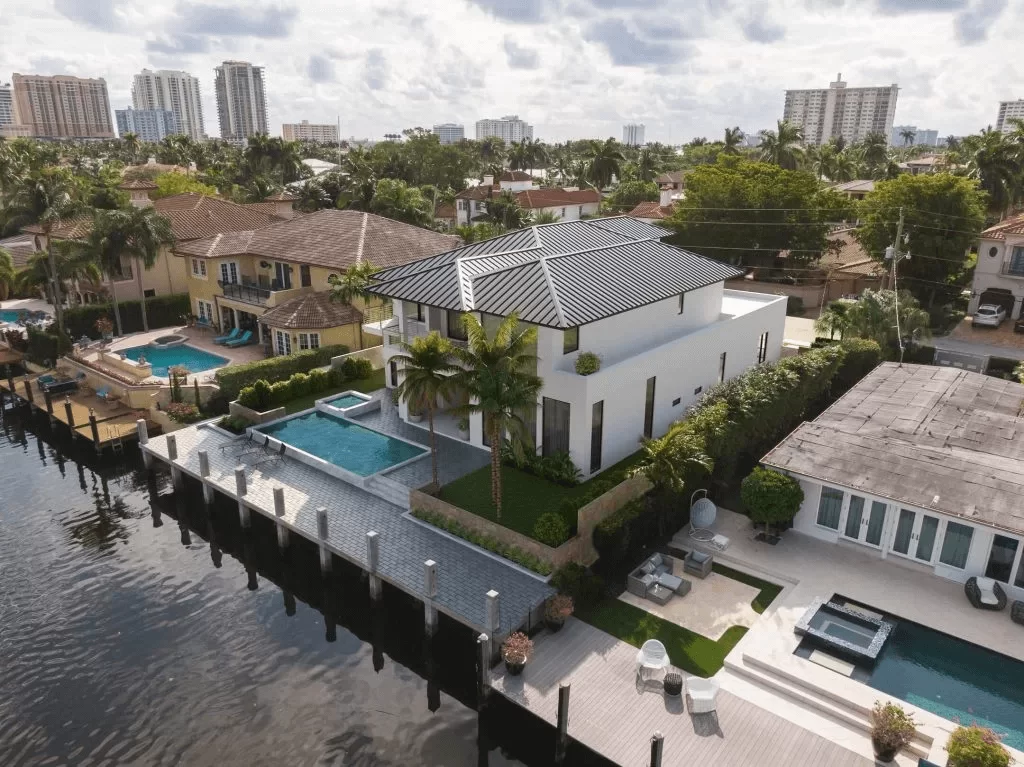 PS is the most widely used software for creating, editing and processing raster imagery. It has countless tools, filters, brushes, effects, and its own photo stock. Photoshop also has numerous external plugins and supports multiple file formats, including PSD, JPEG, TIFF, PNG, BMP, GIF, and others. The program allows for editing high-resolution images. It can be integrated with other Adobe products, such as Illustrator, InDesign, Premiere Pro, etc., which helps users to work on complex projects.
#3.2 After Effects
This software is used for creating visual effects and video post-processing. It provides the ability to create effects using over 150 different tools, including masks, keyframes, 3D objects, and more. There is a wide selection of plugins and additional tools available that can be used to extend the program's functionality and add new effects and capabilities. Users can work with sound and modify audio effects and music for their videos. The software integrates with other Adobe programs such as Photoshop and Premiere Pro. It supports a wide range of video formats, including AVI, MP4, MOV, WMV, and many others.
Every 3D architectural rendering studio has its own standards and processes regarding software. The programs that artists use for a certain task can be determined by company policy, project goals, and a client's specific requirements. The ArchiCGI team is highly skilled in using various 3D tools and is always willing to discuss software options with clients to ensure that exceptional results are delivered as efficiently as possible.