Types of 3D Architectural Rendering
Types of 3D Architectural Rendering
Classification #1: Interior or Exterior CGI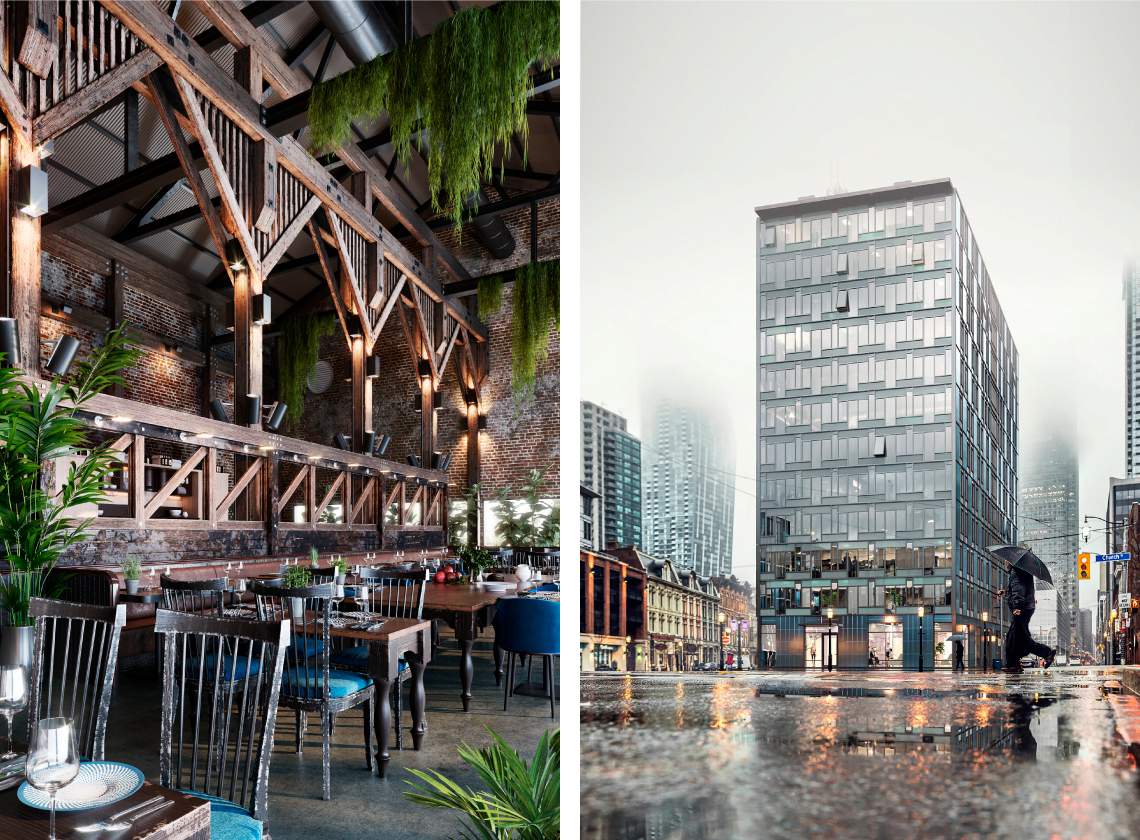 The 2 main types of 3D rendering for architecture and design are those of interior and exterior. Exterior 3D renders allow an architect to demonstrate a building from any angle. There can be an aerial view, a street view, and a closeup view. This makes it possible to see how the future building will fit into the surroundings, how it can look if done in different materials, and so on.
The inside of a building can be showcased with interior 3D renders. They can demonstrate the space of any architectural object, residential or commercial, in photorealistic quality. Interior renders are great for showing planning, lighting schemes, materials and textures, furniture, and decor. Together, all those things help to convey the atmosphere of a place, making the viewer not only see it but feel it as well.
Classification #2: By Type Of Architectural Object
Both exterior and interior 3D visualization rendering have their subtypes. If we talk about types of architectural CGI by type of building, there's residential and commercial imagery.
Residential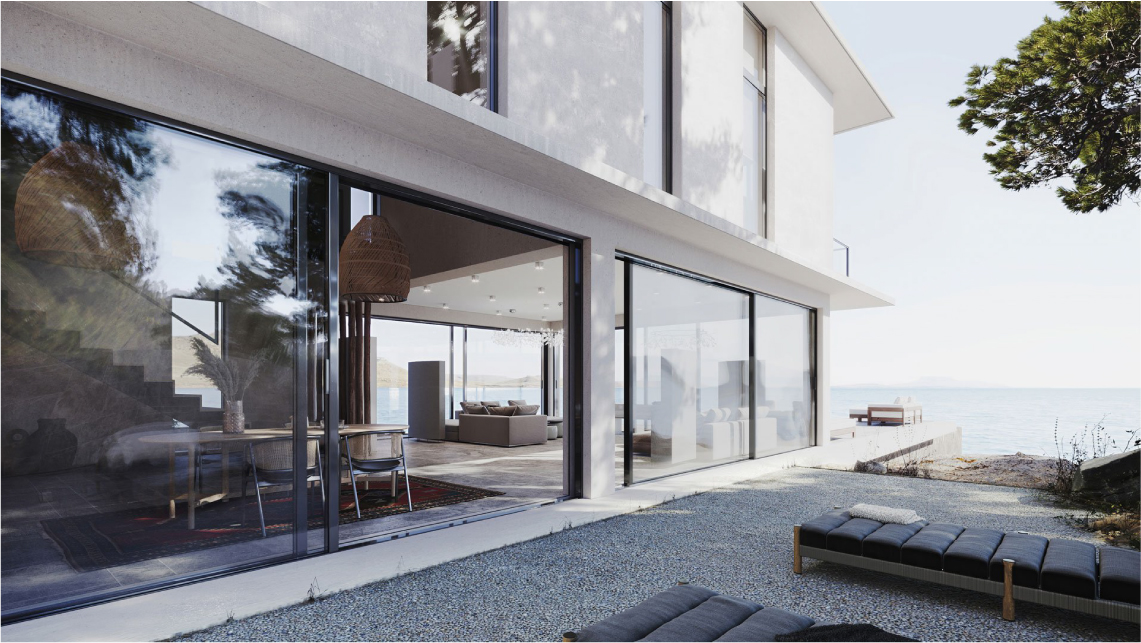 This type of 3D renders includes interior and exterior images of any kind of residential real estate, such as apartments, condominiums, cottages, townhouses, etc. Here, interior rendering of different rooms has its specifics. For instance, one might want to highlight certain features of a space, such as its functionality, impeccable planning, or cozy atmosphere. To achieve that, 3D artists use particular sets of angles and views, as well as lighting settings, for every kind of room and its features. You can learn more about the types of residential 3D architectural visualization for different rooms in this article on interior design rendering services.
Commercial
Commercial 3D renders are interior and exterior visuals that picture non-residential buildings. Those include skyscrapers, warehouses, malls, restaurants, and so on. You can learn about all the types of commercial 3D visualizations in this article on architectural exterior rendering. Now, let's take a closer look at the most common subtypes of commercial CGI by kind of building.
Office Space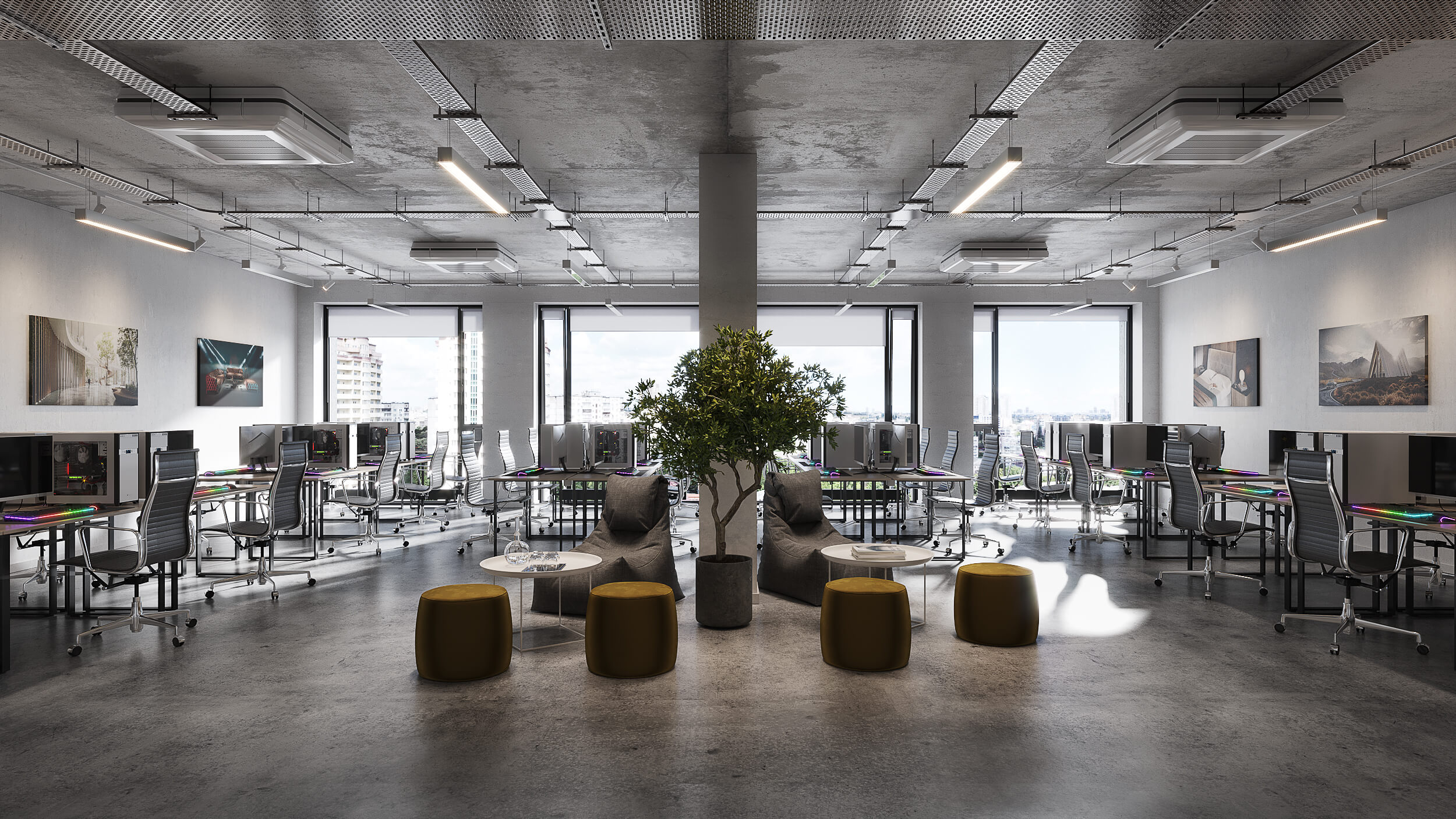 In most cases, architects face fierce competition when trying to get a contract for an office development project. So, they need to prepare an impressive design pitch to convince investors they are the one for the job.
And this is where office space rendering saves the day. It allows architects to clearly communicate functional solutions and stylistic choices, show different design options, and, ultimately, get that concept approval. Moreover, a CGI studio that uses cutting-edge software, powerful rendering farms, and AI-powered quality assessment can produce those renders within only 5 working days.
Restaurant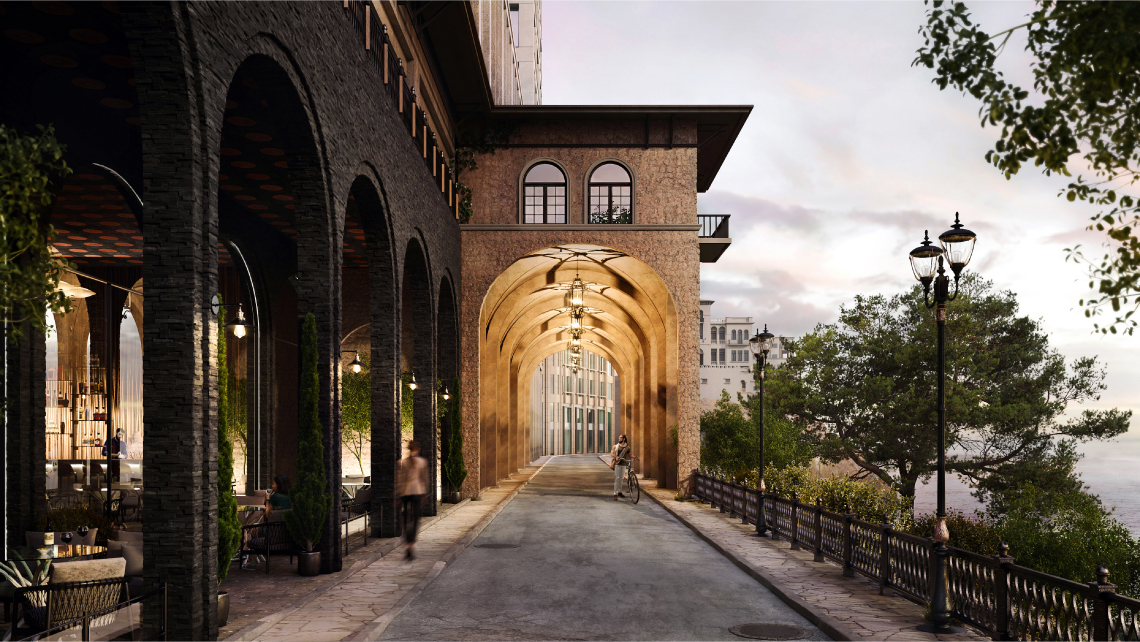 Images showing interiors and exteriors of restaurants help architects and designers to demonstrate every functional feature of a place, as well as its aesthetics and atmosphere. With 3D architectural rendering, one can easily convey the advantages of even the most complex design decisions and get their ambitious projects approved.
You can see how such CGI masterpieces are created in this case study on restaurant renderings. It explains every step in the process of creating visuals for award-winning restaurant design by the Tristan Plessis Studio.
To learn more about the benefits of using 3D architectural visuals in commercial projects, check out our article on restaurant rendering.
Retail Space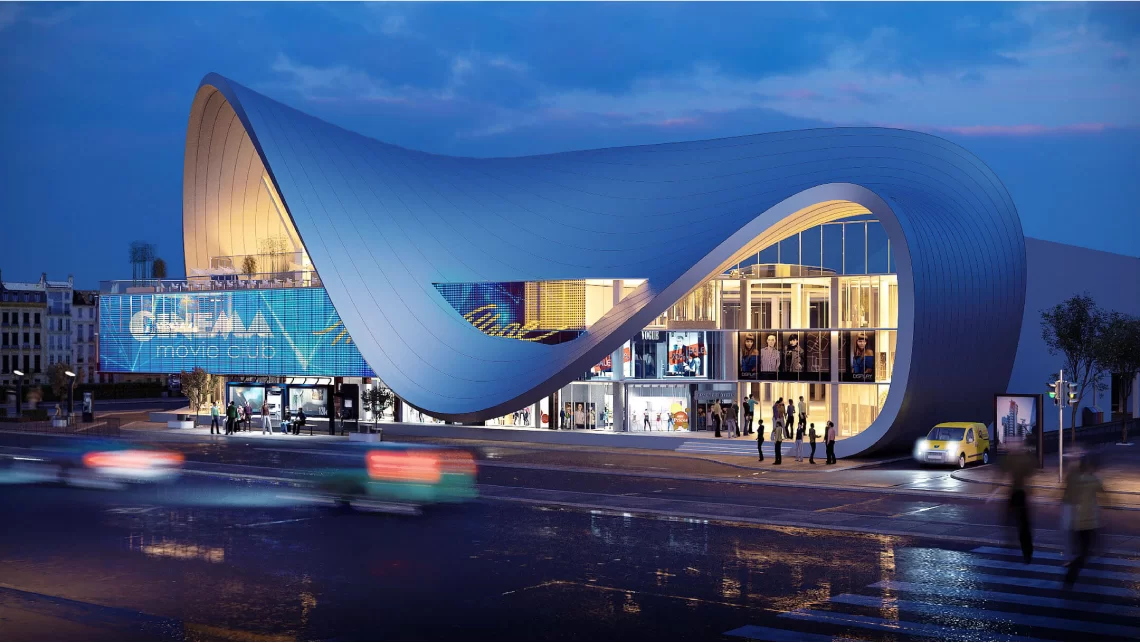 Using 3D renders, architects find it easier to communicate with their clients and make necessary corrections at the early stages of their projects. To learn more about it, read this article on 3D retail rendering services.
CG images help to showcase the design of a retail space and even show it in operation — with goods on the shelves, customers walking the aisles, and welcoming sales assistants. Architects love 3D retail design for its ability to show a polished layout, an attractive shopping window, a unique atmosphere, etc.