Looking for fresh ways to present an architecture or real estate project to your clients? Want to make prospective customers stop scrolling their social media feeds once they see your posts? It's quite possible that dollhouse rendering for architecture is exactly the thing you have been searching for.
Dollhouse CGI, also known as section view, is not the most common type of 3D visualization. Compared to regular exterior and interior 3D renderings, it looks pretty unusual and instantly catches the eye. 
Our architectural rendering studio is always ready to offer new types of CG visuals to help make our clients' portfolios and marketing materials stand out. And dollhouse renders are one of the CG assets that definitely deserve your attention in this context. 
Want to know what dollhouse rendering is and how you might benefit from using it? Let's discover that right now! 
#1. What Is Dollhouse Rendering for Architecture?
Dollhouse rendering is a 3D image that simultaneously displays a building's exterior and interior by omitting one of the walls, providing viewers with a glimpse into the internal spaces. As a result, the house looks like an actual dollhouse, which explains the name of this type of rendering.
Present your architectural project like a work of art with AI-powered CGI
Simply put, dollhouse CGI provides a clear, comprehensive, and detailed visual representation of the structure both on the outside and on the inside. It's exceptionally informative and visually engaging. 
#2. Types of Dollhouse Renderings 
There are two types of dollhouse rendering for architecture. The key difference between them lies in the depiction of the surroundings and background. Let's take a closer look at each type.
#2.1 Dollhouse Rendering with a White Background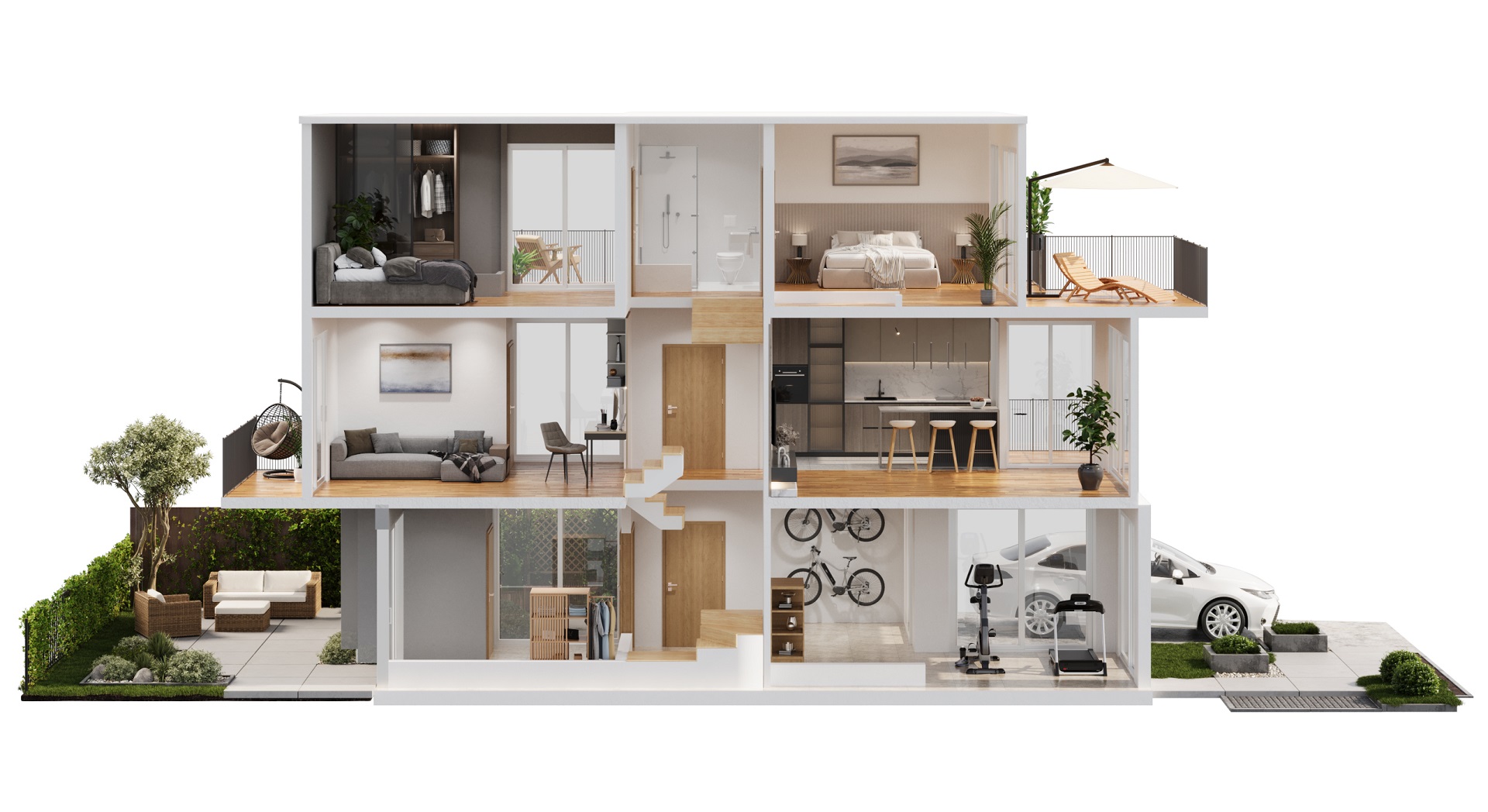 This type of dollhouse rendering for architecture shows a building on a plain (usually white) backdrop without any objects around it. There are several benefits of using such imagery. First of all, the white background in dollhouse renderings helps to focus the attention on the building itself, making it easier for viewers to notice and appreciate the design details without any distractions. 
Also, a render with a white background can be quickly modified for different purposes. For instance, it's easy to change the back to transparent, and then include the image of the building in logos, texts, or other graphic media.
#2.2 Dollhouse Rendering with Environment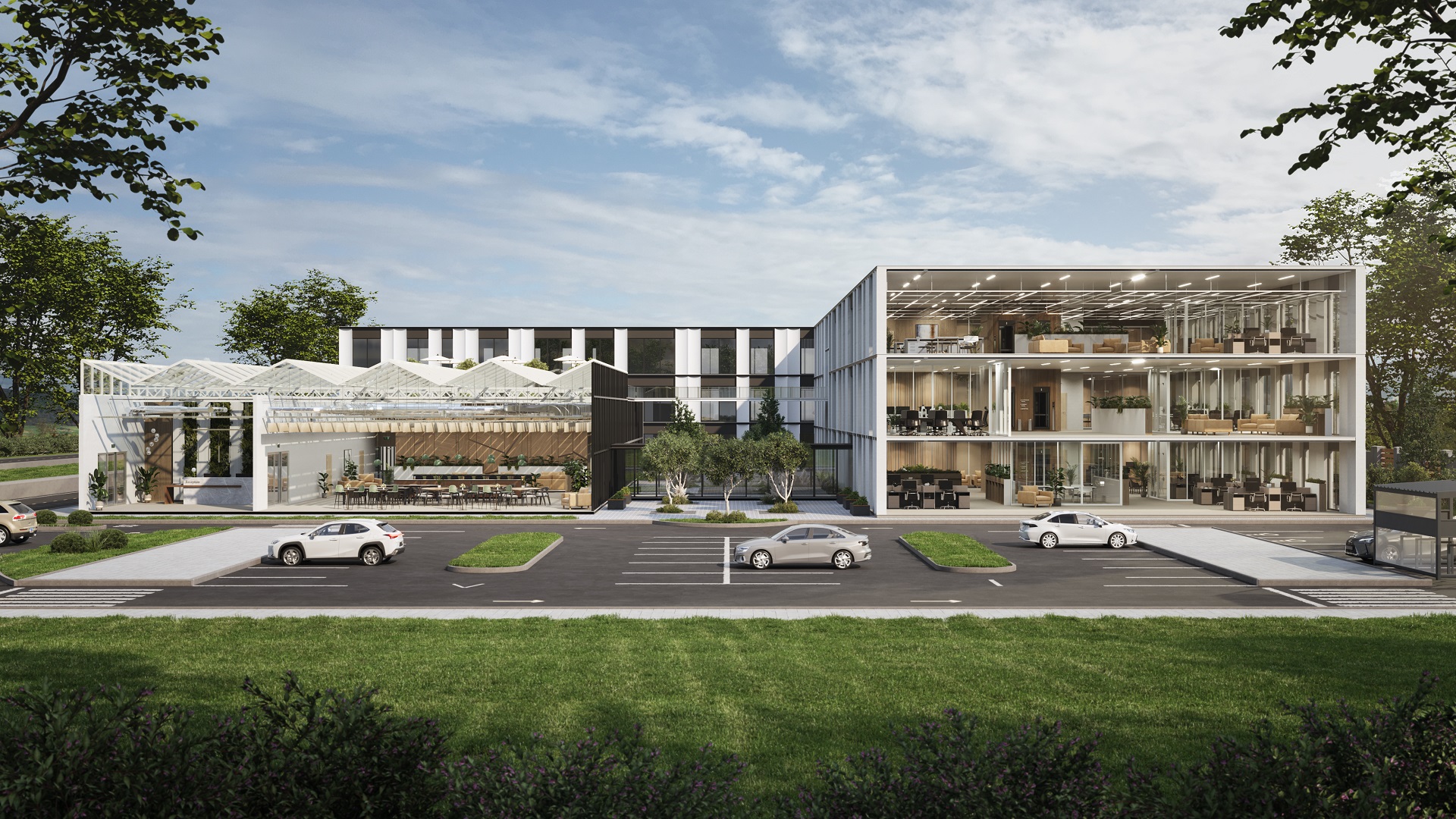 The second type of dollhouse rendering has its uses and benefits as well. First of all, the environment in the CG image can provide additional context and help clients to visualize how the building will fit into its surroundings. Whether you need the house to stand out or blend in, the presence of the environment in the rendering will help you convey the planned effect to the audience.
Dollhouse rendering with the surroundings is also more realistic and immersive. Because of that, it's perfect for marketing materials.
Last but not least, if an architect needs to demonstrate the pathways, sidewalks, or other elements of the surrounding landscape, this type of dollhouse rendering can help with that. 
#3. Benefits of Using Dollhouse Rendering for Architecture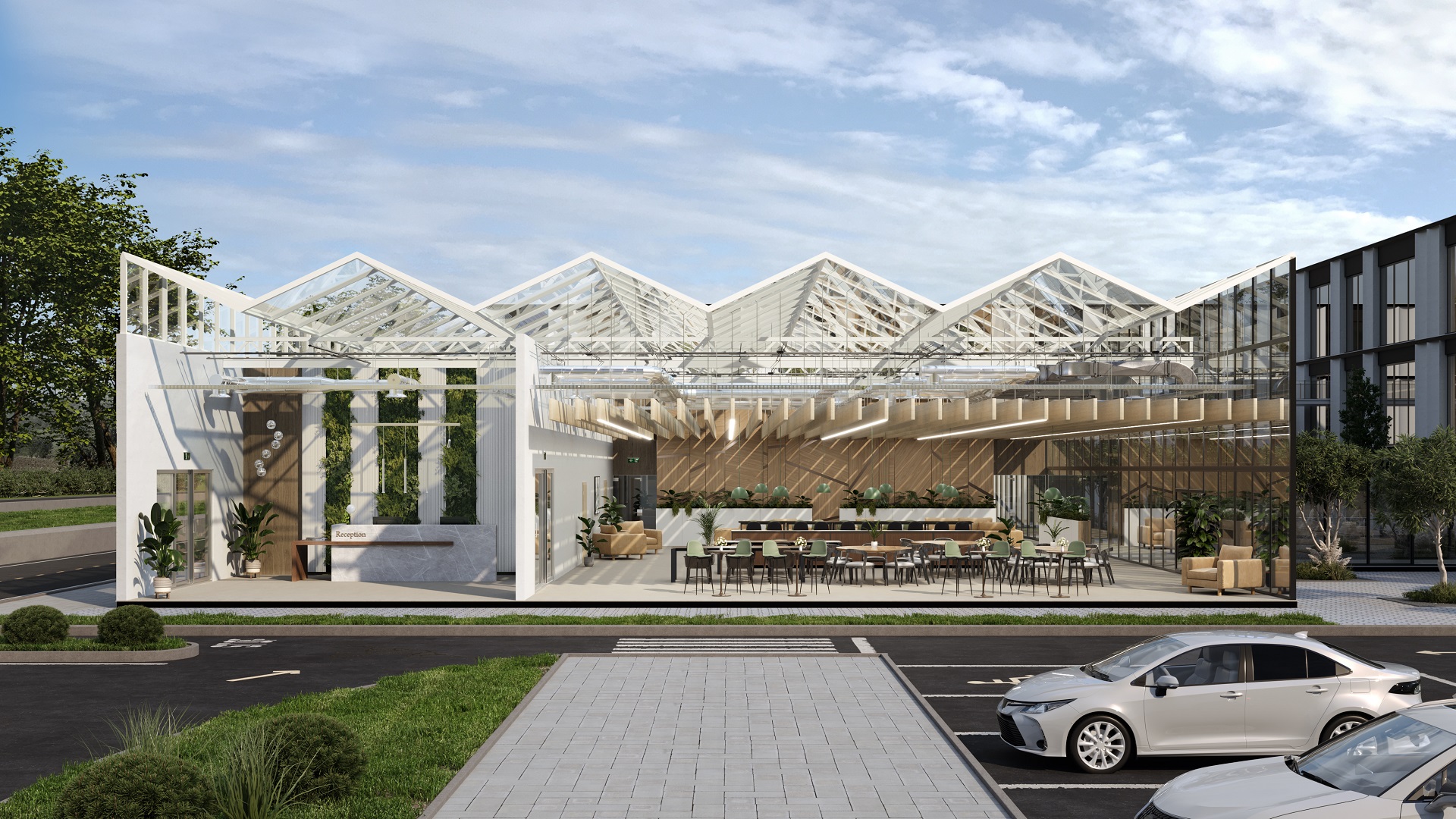 There are many advantages that dollhouse rendering offers. Let's talk about some of the most notable ones.
#3.1 Unique Perspective
Dollhouse rendering shows both the exterior and interior of the structure, as well as its surroundings if necessary. This way, one can see how all these aspects work as a whole, and understand the design idea comprehensively. Where usually you will need separate 3D renderings for the exterior and every room, plus a floor plan for showing the layout, dollhouse rendering will allow you to provide all the information in one image. 
#3.2 Easy Understanding of the Layout
One of the major benefits of dollhouse rendering is that it provides a clear depiction of the building's layout and space organization. This type of CGI makes it easy for the viewers to see how different areas of the building are connected and how people will move through the space. So, a dollhouse render can be also useful during the design process, as it allows one to quickly find out what needs to be modified or improved. 
Get your project estimated in just 1 hour - fill out this brief!
#3.3. Visual Impact 
Dollhouse 3D rendering is visually impressive, unusual, and memorable, which makes it a great promotional tool for architecture and real estate firms. It can be effectively used on social media and other marketing channels to grab the attention of potential clients. Whether a real estate expert or architect wants to reach a new audience, persuade an existing client, or just spice their visuals up a bit, dollhouse 3D rendering will come in handy. 
As you can see, dollhouse rendering for architecture offers a range of benefits. It can help architects and real estate developers showcase and communicate designs in a more functional, aesthetically pleasing, and comprehensive way. Dollhouse CGI is unmatched when one needs to demonstrate how the exterior, interior, and environment work together using one image. On top of that, this type of architecture 3D visualization looks impressive and draws the attention of your audience right away.
Want to learn how much your project costs? See how we evaluate 3D rendering projects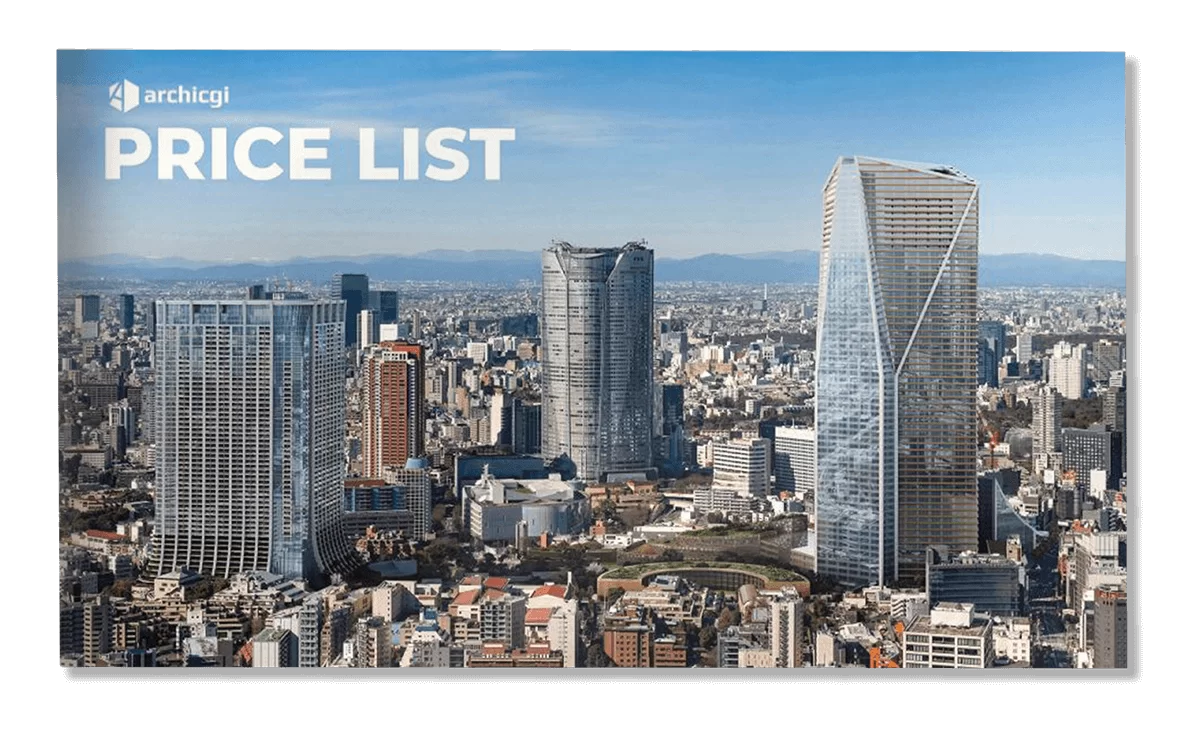 Want to try out dollhouse rendering or any other CG visuals for your next project? Our architectural visualization services will get you covered! Contact us at ArchiCGI to get top-notch 3D renders for a reasonable price. 
---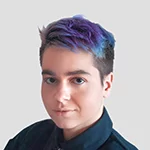 Stacey Mur
Content Writer, Copywriter
Stacey is a content writer and a CG artist. Outside of work, Stacey enjoys musicals, Star Wars, and art talk. A proud Corgi parent.